Ameenah Gurib-Fakim, chair at the University of Mauritius, sworn in as the 6th President and the First Female President of the Republic of Mauritius (in 2015).
Forbes List noted her for the 100 'Most Powerful women in the world' and 1st among the Top 100 Women in Africa (Forbes List 2017, 2019). The Foreign Policy' Magazine listed her as one of the leading Global Thinkers.
What went through your mind when Mauritius majority political party asked you to run as President of the country? Especially given the fact that you had no prior political experience.
In the Republic of Mauritius, the post of Presidency is not a political post per se as the President has replaced the 'Queen of England' when the country adopted the status of Republic and thus becomes the Head of State. Executive power rests with the Prime Minister. When I was approached, I said to myself why not – if I can serve my country at the highest level. I am not the first scientist to serve in this position. Other commonwealth countries have done the same.
Gender equality is one of the principal Sustainable Development Goals. It is being debated globally at all levels. In Many African countries there is known to be gender inequality, is that an issue in Mauritius?
Gender equality or inequality is a global issue and that is why we name it on 8th March every year. Does the African continent have more gender inequality ? Good question !.. If we look at the political arena, Africa has some countries who are ahead in gender balancing in Parliament – South Africa, Rwanda etc.. 5 Ladies Presidents on the continent already.. In Mauritius since education became free in 1976, there has been an increase in the feminization of several key sectors including the judiciary, education, medical profession etc.. So I will say that work is still in progress in Mauritius and on the African continent.
What has been your experience regarding this issue during your career and your presidency?
Gender inequality has been pervasive throughout my career. The pecking order is in place and all the way up to the position of Head of State. Patriarchy is omnipresent but I was lucky when I was growing up and I had a cheerleader like my father who taught me that I was capable of doing anything. This boosted my self confidence and from then on, I could take many calculated risks in my life and my career. Risk taking is not taught in any business school, it is an innate feeling that must be inculcated in any young girl. Stereotyping destroys the self confidence in many girls and many are lost as they climb the professional ladder. Societal pressure does not help either. It is time to dao away with these prejudices if economies are to thrive. It has been said ad nauseum that educating a girl is not the right thing to do but the smart thing to do !..
In precolonial Africa there was mostly no (or very little) gender inequality which we may see today. Is it so with Mauritius?
A: I think in pre-colonial days, there were so many other challenges that women rights issues may have not been at the top of the agenda. Nonetheless, in Mauritius the right to vote for women came during the colonial days.
Studies show that women do not take opportunities as much as men do, how do you think nations should encourage young women to take a seat at the table?
It is cliche to say that women do not seize opportunities. Women are denied opportunities at all levels and so much so that words like 'quotas' keep coming up in conversations. Since the CEDAW meeting in Beijing in 1995, many of the gains for women have been reversed only during the Covid era. We have seen so many women losing their jobs; those operating in the informal sector could not access the stimulus package that the government was offering because of the legal status of their business and also one cannot turn a blind eye to domestic violence !
Your Excellency, you are a very fascinating woman, being both religious and a scientist, Is there ever a contradiction in being a woman of god and a woman of science?
A: There is no incongruity in being a woman in science and one who believes in the Majesty of the Creator. Science is a tool that helps us understand the wonders of the living world and its perfection. We are just cobblers when we say that we are protecting the planet. We are not protecting the planet. We are protecting our survival on this planet. In fact Nature does not need us. Again Covid has amply highlighted this when wild animals took over our cities when we were indoors.
Not only women in politics but also women in science are probably not prominent in Mauritius and perhaps in the sub-Saharan region. Are there any projects you are involved in or keen on?
There are still very few women in science and women in politics for our own good. This applies to Africa and to the whole world. We must empower our girls and our women in all walks of life if our economies are to thrive. An educated woman is one who will take the right decisions for her family, society, country and eventually the world. I am keen on sustainable development goals. They are all 'systems' and if we get them right, we will definitely '… leave no one behind'..
In a few nations in Europe we have seen it become a law that a certain number of women have to be in positions of power in corporations, in Africa, specifically the sub-Saharan region is that something that could happen in the foreseeable near future?
Weneedlaws to be able to ensure more female representation as otherwise it will not happen.
Mauritius is a multicultural nation, with nationals from different ethnic and religious backgrounds. What has been key in preventing cultural fragmentation within the country?
In Mauritius, we are a population of immigrants and we all hailed from elsewhere. This has been a powerful reckoning. We are perhaps one of the few countries in the world where you can find a church, a mosque and a temple within one square kilometer. Over the years, we have developed a way of living together which remains unique in the world. There is a tendency for cultural fragmentation especially at election time but fortunately the social fabric is strong enough to weather this down. At the level of the Presidency, I have always encouraged interfaith and intercultural dialogue. This helped whenever there was any sporadic intercommunal tension.
Transforming and improving the Tech and scientific field in Mauritius (and greater Africa) has been one of your priorities. But big parts of Africa are still dealing with instability in many areas. How would you see the realization of these innovative goals in the current unstable environment in which many African countries fall within?
Mauritius and the African continent are already straddling the 4th Industrial Revolution. Our region is going to have to run before crawling in the light of the potential and challenges that the sector will bring. There are huge potentials if we invest in the right ecosystems that will empower the youth. 4IR will transform how we do business and Africa is blessed with all the necessary material resources. We have to make sure that it works for its people.
How do you think Mauritius and many other African countries should strengthen the integrity of public institutions and government officials?
There is no doubt that institutions matter. The legacy of all leaders must be strengthened when they leave office. It's a culture that must be inculcated in our youngsters. Having said this, one must not forget that for every corruptor there is a corruptee !..
As a former president, academic, entrepreneur, and scientist, what is your priority now, and did the political experiences hape your new inhibitions?
The political world provided me with a pedestal of substance to get my words out. My message will remain the same. We need 100% of our human capital, we need quality education, we need the best institutions, an ecosystem that will empower young people so that a better tomorrow is within reach.
What advice would you give young women today in the workforce?
Dream big but set yourself goals and know that there is nothing in this world that you cannot do.. Take risks and deliver on your promises to yourself…
What are your thoughts on the current discussions of the Vienna Process?
Past Brexit, the EU Europe is perceived to becoming smaller and more fragile, while the non-EU Europe is growing more detached and disenfranchised. At this moment in time while the world is still in the grips of the unfolding crisis, there is a rallying call for more integration. On the medium to longer term, an integrated and united Europe will be necessary. The world will emerge as a multipolar world and a united Europe will help ensure peace, security and also the much needed multilateral system to tackle global issues. The Vienna Process seems indispensable for the future of Europe, and we in Africa will observe it as an interesting model to learn from.
Lastly, do we need an reinvigorated Non aligned movement today or it is movement of the past?
Some of the members of the NAM are presently among the G20 countries which produce over 80% of the Global GDP. I think that with two thirds of UN Member States, the Non-Aligned Movement has a critical role to play in forging global solidarity and help address global challenges. The NaM marked important past, but has certainly its bright future, too.
***
Ameenah Gurib-Fakim (GCSK, CSK, PhD, Dsc) has been the Managing Director of the Centre International de Développement Pharmaceutique (CIDP) Research and Innovation as well as Professor of Organic Chemistry with an endowed chair at the University of Mauritius. Since 2001, she has served successively as Dean of the Faculty of Science and Pro Vice Chancellor (2004- 2010). She has also worked at the Mauritius Research Council as Manager for Research (1995-1997).
Ms Gurib-Fakim earned a BSc in Chemistry from the University of Surrey (1983) and a PhD from the University of Exeter, UK (1987). During her academic journey, she has participated in several consultation meetings on environmental issues organized by international organizations. Between 2011-2013, she was elected and served as Chairperson of the International Council for Scientific Union – Regional Office for Africa, and served as an Independent Director on the Board of Barclays Bank of Mauritius Ltd between (2012-2015).
As a Founding Member of the Pan African Association of African Medicinal Plants, she co-authored the first ever African Herbal Pharmacopoeia. She has authored and co-edited 30 books, several book chapters and scientific articles in the field of biodiversity conservation and sustainable development. She has lectured extensively across the world; is a Member of the Editorial Boards of major journals, has served on Technical and national committees in various capacities. Elevated to the Order of the Commander of the Star and Key by the Government of Mauritius in 2008, she has been admitted to the Order of the Chevalier dans L'Ordre des Palmes Academiques by the Government of France in 2010 and is the recipient of 5 DSc (s).
Elected Fellow of several academies and societies, Ms Gurib-Fakim received several international prizes including the 2007 l'Oreal-UNESCO Prize for Women in Science, the African Union Commission Award for Women in Science, 2009.
On 05 June 2015, she was sworn in as the 6th President and the First Female President of the Republic of Mauritius and served in that capacity until March 2018.
She was elevated to the Order of GCSK by the Government of Mauritius, and received the Legion d'Honneur from the Government of France in 2016. In 2017, she received both the lifelong achievement award of the United States Pharmacopoeia-CePat Award and the American Botanical Council Norman Farnsworth Excellence in Botanical Research Award. In 2018, she received the Order of St George at the Semperopernball, Dresden, Germany. In 2019, she received the 'Trailblazing award for political leadership' by the World Women Leaders Council in Iceland. In 2020, she was elected Honorary President of the International and Engineering Institute and received their 2020 5th IETI Annual Scientific Award. She also received the IAS-COMSTECH Ibrahim Memorial Award from the WIAS in Jordan. In 2021, she received the Benazir Bhutto Lifetime Achievement Award.
In June 2016, she was in the Forbes List for the 100 'Most Powerful women in the world' and 1st among the Top 100 Women in Africa Forbes List 2017, 2019. She is honoured as one of Foreign Policy's 2015 Global Thinkers.
Critical Views On Russia's Policy Towards Africa Within Context Of New World Order
In September WhatsApp conversation with Matthew Ehret, a Senior Fellow and International Relations Expert at the American University in Moscow, he offers an insight into some aspects of Russia-African relations within the context of the emerging new global order.
In particular, Matthew gives in-depth views on Russia's valuable contribution in a number of economic sectors including infrastructure development during the past few years in Africa, some suggestions for African leaders and further on the possible implications of Russia-China collaboration with Africa. Here are important excerpts of the wide-ranging interview:
What are the implications here and from historical perspectives that Russia is looking for its allies from Soviet-era in Africa…and "non-Western friends" for creating the new world order?
Russia is certainly working very hard to consolidate its alliances with many nations of the global south and former non-aligned network. This process is hinged on the Russia-China alliance best exemplified by the integration of the Eurasian Economic Union with the Belt and Road Initiative and the spirit of cooperation outlined in the the Feb. 4 Joint Statement for a New Era of Cooperation.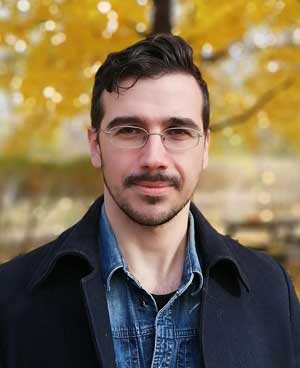 Of course this is more than simply gaining spheres of influence as many analysts try to interpret the process now underway, but has much more to do with a common vision for instituting a new system of cooperation, creative growth and long term thinking uniting diverse cultural and religious groups of the globe around a common destiny which is a completely different type of paradigm than the unipolar ideology of closed-system thinking dominant among the technocrats trying to manage the rules based international order.
Soviet Union, of course, enormously supported Africa's liberation struggle and resultantly attained political independence in the 60s. What could be the best practical way for Russia to fight what it now referred to as "neocolonialism" in Africa?
Simply operating on a foundation of honest business is an obvious but important thing to do. The African people have known mostly abuse and dishonest neo-colonial policies under the helm of the World Bank and IMF since WW2, and so having Russia continue to provide investment and business deals tied to the construction of special economic zones that drive industrial growth, infrastructure and especially modern electricity access which Africa desperately needs are key in this process.
African countries currently need to transform the untapped resources, build basic infrastructure and get industrialized -these are necessary to become somehow economic independent. How do you evaluate Russia's role in these economic areas, at least, during the past decade in Africa?
It has been improving steadily. Of course, Russia does not have the same level of national controls over their banking system as we see enjoyed by China whose trade with Africa has attained $200 billion in recent years while Russia's trade with Africa is about $20 billion. But despite that, Russia has done well to not only provide trains in Egypt, and has made the emphasis on core hard infrastructure, energy, water systems, and interconnectivity a high priority in the 2019 Russia-Africa Summit and the upcoming 2023 Summit.
Generally, how can we interpret African elite's sentiments about Russia's return to Africa? Do you think Russia is most often critical about United States and European Union's hegemony in Africa?
I think the over arching feeling is one of trust and relief that Russia has returned with a spirit of cooperation. According to all the messaging from Lavrov who recently completed an important Africa tour late July, I can say that Russia is very critical of the USA and EU approach to hegemony in Africa. As Museveni and the South Africa Foreign Minister have recently emphasized, they are sick of being talked down to and threatened by western patronizing technocrats, whereas we see a sense of mutual respect among the discourse of Russian and Chinese players which is seen as a breath of fresh air.
While the west is obsessed with "appropriate green technologies" for Africa while chastizing the continent for its corruption problems (which is fairly hypocritical when one looks at the scope of corruption within the Wall Street- City of London domain), Russia supports all forms of energy development from coal, oil, natural gas and even nuclear which Africa so desperately needs to leapfrog into the 21st century.
Understandably, Russia's policy has to stimulate or boost Africa's economic aspirations especially among the youth and the middle class. What are views about this? And your objective evaluation of Russia's public outreach diplomacy with Africa?
So far Russia has done well in stimulating their youth policy with expanded scholarships to African youth touching on agricultural science, engineering, medicine, IT, and other advanced sectors. Additionally the Special Economic Zones built up by Russia in Mozambique, Egypt have established opportunities for manufacturing and other technical training that has largely been prevented from growing under the IMF-World Bank model of conditionality laced loans driven primarily by the sole aim of resource extraction for western markets and overall control by a western elite. Russia has tended to follow China's lead (and her own historic traditions of aiding African nations in their development aspirations) without pushing the sorts of regime change operations or debt slavery schemes which have been common practice by the west for too long.
Sochi summit has already provided the key to the questions you have, so far, discussed above. Can these, if strategically and consistently addressed, mark a definitive start of a new dawn in the Russia-African relations?
Most certainly.
Geopolitical confrontation, rivalry and competition in Africa. Do you think there is an emerging geopolitical rivalry, and confrontation against the United States and Europe (especially France) in Africa? What if, in an alliance, China and Russia team up together?
China and Russia have already teamed up together on nearly every aspect of geopolitical, scientific, cultural and geo-economic interest imaginable which has created a robust basis for the continued successful growth of the multipolar alliance centered as it is upon such organizations as the BRICS+, SCO, ASEAN and BRI/Polar Silk Road orientation. This is clear across Africa as well and to the degree that this alliance continues to stand strong, which I see no reason why it would not for the foreseeable future, then an important stabilizing force can not only empower African nations to resist the threats, intimidation and destabilizing influences of western unipolarists.
Sahel security crisis 'poses a global threat'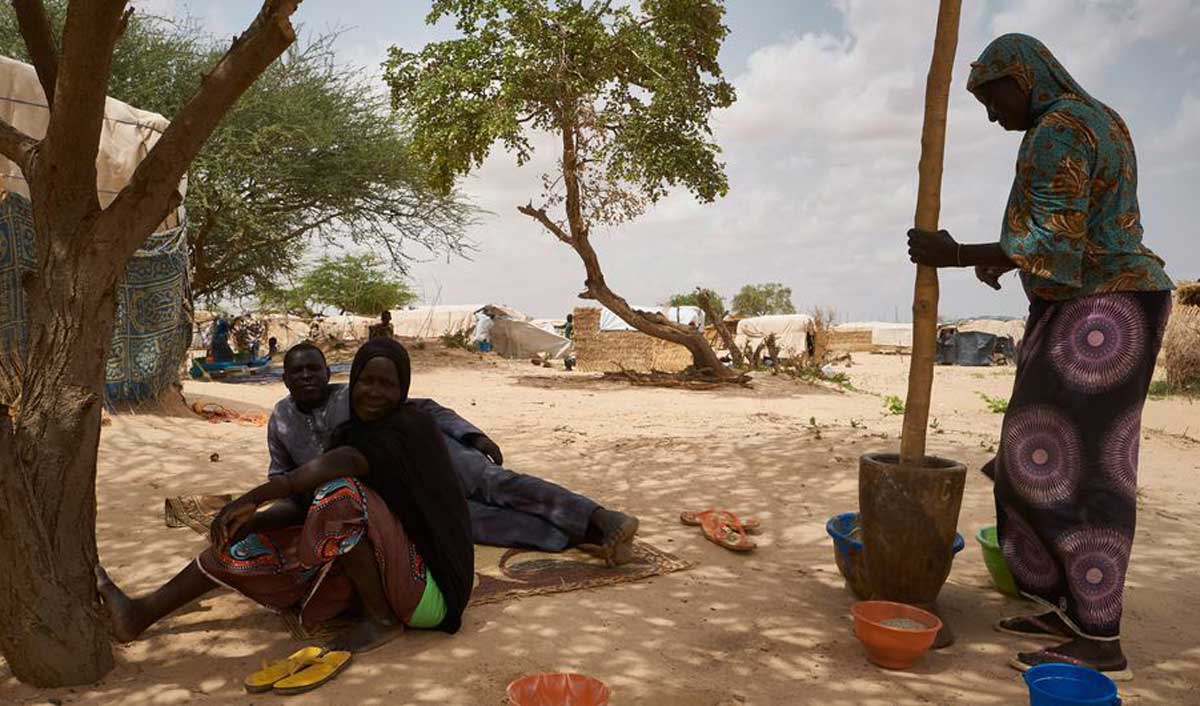 Rising insecurity, including the proliferation of terrorist and other non-State armed groups, coupled with political instability, is creating a crisis in the Sahel that poses a "global threat", the UN chief warned Thursday's high level meeting on the vast African region, which took place behind closed doors at UN Headquarters in New York.
"If nothing is done, the effects of terrorism, violent extremism and organized crime will be felt far beyond the region and the African continent", said Secretary-General António Guterres, in his remarks issued by his Spokesperson's Office.
"A coordinated international breakthrough is urgently needed. We must rethink our collective approach and show creativity, going beyond existing efforts."
The insecurity is making a "catastrophic humanitarian situation even worse", he said, leaving some beleaguered national governments, without any access to their own citizens.
'Deadly grip' tightening
Meanwhile, "non-State armed groups are tightening their deadly grip over the region and are even seeking to extend their presence into the countries of the Gulf of Guinea."
The indiscriminate use of violence by terrorist and other groups means that thousands of innocent civilians are left to suffer, while millions of others are forced from their homes, Mr. Guterres told the meeting of national leaders, during the High Level Week summit.
"Women and children in particular are bearing the brunt of insecurity, violence and growing inequality", he said, with human rights violations, sometimes committed by security forces mandated to protect civilians, "of great concern".
Climate factor
And the crises are being compounded by climate change, said the UN chief, with soil erosion and the drying-up of water sources, "thereby contributing to acute food insecurity and exacerbating tensions between farmers and herders."
"Against a global backdrop of turmoil on energy, food and financial markets, the region is threatened by a systemic debt crisis that is likely to have repercussions throughout the continent."
The conventional international finance remedies are not helping, the UN chief said bluntly, with more and more countries forced to channel precious reserves into servicing debt payments, leaving them unable to pursue an inclusive recovery, or boost resilience.
"It is absolutely necessary to change the rules of the game of the financial reports of the world. These rules of the game are today completely against the interests of developing countries, and in particular the interests of African countries", said Mr. Guterres, "with debt problems, with liquidity problems, with inflation problems, with instability, necessarily posed by this profound injustice in international financial and economic relations."
Democracy, constitutional order
The UN chief called for a "renewal of our collective efforts to promote democratic governance and restore constitutional order" across the whole Sahel, which stretches from Senegal in the west to northern Eritrea and Ethiopia in the east, a belt beneath the Sahara of up to 1,000 kilometres.
The rule of law and full respect for human rights are indispensable for ensuring security and sustainable development, Mr. Guterres said.
Addressing national leaders and senior politicians from the region, he said the UN "stands ready to work alongside you, with urgency and solidarity, for a peaceful, stable and prosperous Sahel."
South Sudan: Extended roadmap for lasting peace deal, a 'way point, not an end point'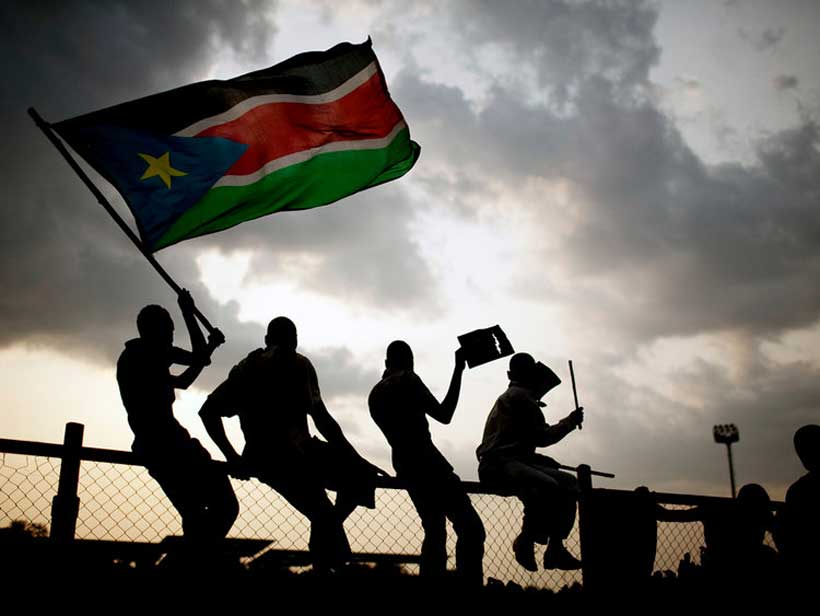 Since 2018, the Revitalized Agreement between the key players in South Sudan's long-running civil war has provided a framework for peace, the Head of the UN mission there, UNMISS, told the Security Council on Friday – "despite continued outbreaks of intercommunal violence".
UN Special Representative Nicholas Haysom said that although key provisions of the Agreement are set to end by February, the parties agreed in August on a Roadmap that extends the current transitional period by 24 months.
While a welcome development, he reminded that "there is no alternative to the implementation of the peace agreement".
"Let me underscore that the roadmap is a way point, not an end point", he said.
Inclusive political process
The UNMISS chief flagged the importance of an inclusive political process and the opening of civic spaces as "essential conditions" for a robust and competitive electoral process.
He then outlined some steps underway – from President Salva Kiir and first Vice-President Riek Machar's agreement to resolve the parliamentary impasse, to the graduation of the first class of joint armed forces recruits – for which budgetary resources, integration and deployment, are vital to allow a broader security sector transformation.
"Failure to address these critical issues…have the potential to reverse the gains made," Mr. Haysom warned.
Violence continues
He went on to describe violence on the regional level, marked by cycles of cattle raiding, abduction, and revenge killings along with fighting in Upper Nile state that has displaced thousands of people.
The Special Representative reported that while conflict-related violence is also increasing, UNMISS continues to support prevention through policy frameworks and other areas.
"The Mission is strengthening its support to the justice chain in each state…to address crimes that risk destabilizing the peace, including those involving gender-based violence," he told the ambassadors.
'Double pivot'
Mr. Haysom said that UNMISS has managed to accomplish a "double pivot" in its focus and operations, by channeling resources towards the political process; proactive deployment to violent hotspots; and expanding its protection presence for civilians.
He assured that South Sudan's natural resources have "tremendous potential" for either conflict, or cooperation.
"It is always political that can make the difference".
Turning to the humanitarian situation, he acknowledged that food security continues to deteriorate, leaving some 8.3 million people in need and outstripping available funding.
Noting that the Humanitarian Response Plan is only 44.6 per cent funded, he urged donors to fulfil their pledges.
'Litmus test'
He asserted that the next few months would be "a litmus test" for the parties to demonstrate their commitment to the Roadmap, warning against "delays and setbacks".
In closing, the Special Representative reaffirmed the importance of the international community's support.
"Our collective task now is to support the parties in fulfilling their obligations to the people of South Sudan as per the timing of the Roadmap," he concluded.
Indispensable timelines
Meanwhile, Lilian Riziq, President, South Sudan Women's Empowerment Network discussed a broad-based and inclusive process for all key participants, underscoring the need for a new transitional governance process.
She underscored that election timelines are indispensable, noting that four years on, levels of revitalized agreement implementation have not brought security or ended humanitarian misery.
She also highlighted ways that precious oil revenues in South Sudan, have been heavily misused.