The strange policy, pursued by the present occupant of the White House during the past few weeks is fairly surprising. Moreover, Joe Biden's actions vis-à-vis Russia are downright contradictory, to say the least. Or maybe his strange initiatives are sending some ulterior message to the team around him and those who supported last fall's very dirty elections?
On the morning of April 15, President Joe Biden signed a presidential directive introducing a new batch of anti-Russian sanctions. The move sent the Russian ruble slightly down and prompted new statements by Russian politicians about the need to brace up for an even greater break with the West, and even of switching Russian banks from the SWIFT system of international financial transactions. Moreover, competent sources say that the prospect, fraught with a severe collapse of Russia's national currency, prevented Moscow from snapping up in 2014 the whole of what Russians call Malorossiya (Little Russia). Six years on, Russia is ready to face up to this threat now that it has its very own national payment system MIR, and its Chinese partners are ready to introduce en masse their UnionPay system. Chances are that Moscow will eventually abandon SWIFT and deprive Washington and Brussels of one of the few remaining levers of pressure on Russia.
However, just a day earlier, Biden had been negotiating, and sort of agreed about a meeting with Russia's President Vladimir Putin within the next few weeks. Well, there are things that need to be settled on a personal level, of course. And still, "within a few weeks" means an "emergency" summit. Even the leaders of small countries do not schedule one-on-one meetings at such a short notice as bilateral summits, especially between great power leaders. It normally take a year and more to prepare. Therefore, "a few weeks" is a very inconvenient period for diplomatic protocol and security officials, advisers and the staff of heads of state.
One obvious explanation for such a rush could be the looming military standoff between Russia and Ukraine. Confused by conflicting instructions from the old and new US administrations, and forced to maneuver between his own oligarchs and the far-right forces, Ukraine's President Zelensky is apparently unable to pursue a pragmatic policy. He cannot take a step back, Ukraine's resources are not sufficient enough for any lengthy arms rattling along the borders of the unrecognized Donetsk and Lugansk republics, and he has very small chances of a blitzkrieg. As a result, a war can break out simply by accident or as a result of actions by some trigger-happy mid-rank commander on the ground.
However, it looks like Washington may find itself the winner no matter how the war may unfold. Kiev's victory and the return of Donetsk and Lugansk under its control will seriously undermine Putin's position both at home and on the international front. On the other hand, Kiev's local defeat will give an excellent reason for slapping new sanctions on Moscow, including the Nord Stream project, which prevents the United States from selling its liquefied natural gas to Europe. Well, the hypothetical Russian offensive and the reunification of Novorossiya and Little Russia with Russia will make it possible to declare the Russian Federation an evil empire, will force the NATO allies to ramp up their defense outlays and spend money on deploying additional US military contingents on their soil. The problem for Russia is that it does not have enough resources to quickly and effectively integrate even the 4.5 million-strong Novorossiya (Odessa, Kherson and Nikolayev regions), let alone the whole of Eastern Ukraine. Meanwhile, to feed the "Kremlin monster" Ukraine and wait for it to die from indigestion would seem a simple way out for Washington. And still, Biden goes to negotiate, demonstrating his readiness for playing hardball (after all, he introduced new sanctions after agreeing to a meeting). Why?
Throughout last year, many Ukrainian and later US politicians, led by former New York mayor and Trump's lawyer Rudolph Giuliani were trying hard to draw public attention to Hunter Biden's allegedly corrupt business dealings in Ukraine, backed by his father, Joe Biden (in April 2014, the son of the then US Vice President, Hunter Biden joined the board of the Ukrainian energy company Burisma Holdings.
The Ukrainians, including their former Prosecutor General, provided strong enough evidence of funds withdrawn via Burisma and exorbitant salaries paid to foreign directors. President Donald Trump personally intervened in support of the investigation as it turned out that many businessmen with links to the Democratic Party had been somehow involved in murky financial dealings in Ukraine. However, the investigation was gradually rolled up. But wasn't Burisma just the tip of the corruption iceberg? It was the Democratic US administration that removed Ukraine's pro-Moscow President Viktor Yanukovych. Since March 2014, Kiev has been taking recommendations by US ambassadors as direct instructions. The independent policies of the two pro-Western presidents, Poroshenko and Zelenskiy, have always been a big question. Meanwhile, impoverished Ukraine is a potentially very rich region with lots of fertile land and mineral resources, but the authorities are still unable to support local businesses and agrarians, even if they wanted to. Since 2014, the country has consistently been bending under IMF demands jacking up tariffs, abandoning any protectionist measures, and losing any control over foreign investors. Therefore, it is very hard to say just how many business assets in Ukraine are actually controlled by US Democrats. And if we assume that in exchange for political support Biden and his entourage handed out lucrative contracts to local businessmen under their control, then the situation for the US leader looks absolutely critical.
Well, even if Zelensky surrenders to Russian tankmen, goes to Moscow and comes clean about Biden's unsightly role in organizing corruption schemes, the Democratic Party's powerful propaganda machine will still cope with that. Gone are the days when direct evidence of corruption and other crimes led to the resignation of politicians. That being said, what will Biden tell his business partners if the Russians win? Moreover, any military defeat could be the end of Ukraine as an independent state. The only alternative is direct military support for Zelensky, but this would be a shortcut to the Third World War, where there will be no winners!
Baltic States are the territories of geopolitical games
The large scope of military exercises which NATO conducts today is not only a signal to its opponent, Russia, but also the attempts of the Alliance to keep interest of its member states and justify its existence. Such political and military organization like NATO cannot work without reforms and transformations. So, NATO finds new territories to train its new initiatives and gain a foothold in new places.
Thus, on 7 June 2018, Allies agreed a NATO Readiness Initiative. Allies have committed, by 2020, to having 30 battalions; 30 air squadrons; and 30 naval combat vessels ready to use within 30 days.
The initiative aims to enhance the readiness of existing national forces, and their ability to move within Europe and across the Atlantic — in response to a more unpredictable security environment. It is said that this is not about new forces but about increasing the readiness of forces Allies already have — forces that could be made available for collective defence and crisis response operations.
The initiative builds on a series of steps taken to increase the readiness of Allied forces. Over the past few years, the Alliance has tripled the size of the NATO Response Force to around 40,000 troops, with a new 5,000-strong Spearhead Force at its core. NATO has also deployed four multinational battlegroups to the Baltic States and Poland, increased its presence in the Black Sea region, and set up a number of small headquarters to link national and NATO forces.
The Baltic States which are close to Russia were chosen for the purpose to deploy foreign troops as long as possible. Though permanent military presence is not stipulated by international treaties.
NATO tries to turn rotational basis of military presence to permanent one, constantly conducting military exercises. The scope of such Alliance's military activity in the region is so huge, that foreign soldiers become regular visitors to bars, restaurants and shops in the Baltic countries. When this facts became common for the locals, it was too late. The more so, under the cover of military exercises, old military equipment was delivered to the Baltic States, where it remains for an unspecified period of time. Military contingents present on the territory permanently, rotating each other. The more so, these countries are used as transit states for foreign heavy armored vehicles, harming the environment.
Lithuania, Latvia and Estonia don't belong to themselves anymore. They are just territories of others' geopolitical games and military preparations. The status of a host nation, where foreign troops are based, by the way, turns them to the main target of potential aggressor.
Probably, it is time to think about the population of the Baltic States, and not about foreign geopolitical interests?
Russia-Ukraine War Alert: What's Behind It and What Lies Ahead?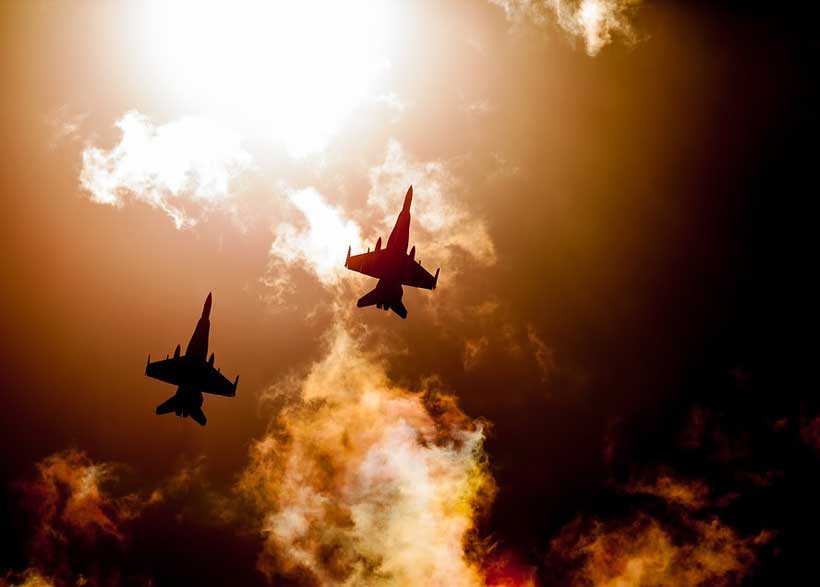 Perhaps the most important thing for the Russian leadership in this episode was to prevent the need to actually go to war against Ukraine in the future. Going overkill in terms of military maneuvers on the Ukrainian border now may avoid the need to do terrible things at a later point.
The troops are not yet back at their bases, but the war alert along the Russo-Ukrainian border has passed. In fact, a war was never in the cards. Yet the alert, while it lasted, was profoundly disturbing. For the West, it highlighted the dangers of a large-scale direct clash between Russia and Ukraine. For Russia, which heretofore has dismissed the Donbas conflict as a civil war in Ukraine, it opened up the prospect of having to wage a real war against a large neighboring country. And for Ukraine, such a war might have been existential.
With the threat of war receding, it is important not to waste this dangerous experience, and instead to draw conclusions from it. For that, it's essential to understand what was driving the behavior of the parties involved, to explain the moves that they made, and to consider the short- and medium-term results of the face-off.
Drivers
Seven years after its Maidan revolution, Ukraine is a country in considerable difficulties. Economically, its GDP is still 20 percent below its pre-Maidan level. Politically, it has not yet established a stable balance among the vested interests. Ideologically, and in many ways culturally, it continues to be split. Ukraine has become a ward of the West, but its prospects of being admitted to NATO, not to mention the EU, are very remote: essentially nonexistent for the foreseeable future. Since being elected president in 2019, Volodymyr Zelensky and his party have lost much of their once astounding popularity. The Servant of the People party has come under hard pressure from the Russophone opposition based in the east of the country, and the nationalists rooted in Ukraine's west.
Seven years after the start of its confrontation with the United States, Russia is bracing itself for even more pressure from Washington. For U.S. President Joe Biden, Russia is a lower foreign policy priority than it has been for any U.S. administration since FDR. Biden talks tough, imposes sanctions, and is going after Russian interests such as the Nord Stream II pipeline. Russia's relations with Europe are worse than they have ever been since the days of Mikhail Gorbachev. The special relationship with Germany is no more. The dialogue with France, always superficial, has definitively stalled. At the same time, coordination between U.S. and European policies on Russia has substantially increased under Biden.
The self-proclaimed people's republics in the Donbas have been in limbo throughout these years. They are increasingly distancing themselves from Ukraine and integrating ever more closely with Russia. The ruble is the currency; Russian is the only official language; and 10 percent or more of the population of 3.6 million have already acquired Russian citizenship. Yet their future is unclear. Still wedded to the Minsk peace process and unwilling to sever its remaining ties with Europe, Moscow will not formally recognize the republics or allow them to accede to Russia. Frustration is mounting.
Behavior
It was Zelensky who moved first. He dealt a serious blow to the Russophone opposition by closing down its TV stations and charging its leaders with high treason. From a staunchly nationalist position, he advanced into the political territory of former president Petro Poroshenko. He took on the legal system head-on and elevated the National Security and Defense Council to the top position in the Ukrainian government. Most recently, he also demonstrated his willingness to stand up to Russia.
In February, Zelensky ordered troops (as part of the rotation process) and heavy weapons (as a show of force) to go near to the conflict zone in Donbas. He did not venture out as far as Poroshenko, who dispatched small Ukrainian naval vessels through the Russian-controlled waters near the Kerch Strait in late 2018, but it was enough to get him noticed in Moscow. The fact of the matter is that even if Ukraine cannot seriously hope to win the war in Donbas, it can successfully provoke Russia into action. This, in turn, would produce a knee-jerk reaction from Ukraine's Western supporters and further aggravate Moscow's relations, particularly with Europe. One way or another, the fate of Nord Stream II will directly affect Ukraine's interests. Being seen as a victim of Russian aggression and presenting itself as a frontline state checking Russia's further advance toward Europe is a major asset of Kyiv's foreign policy.
Even though Kyiv's moves at that time were not preparations for a military offensive (Dmitry Kozak, Russia's senior official responsible for dealing with Ukraine, said he saw them as a PR stunt), the Kremlin decided to seize upon them to raise the stakes. Given the current state of Russian-U.S. relations, Moscow felt it had nothing to lose and something to gain by acting boldly and on a larger scale. Russia decided not so much to test the new U.S. president as to warn him early on of the dangers involved regarding Ukraine.
The Russian military massed troops along the entire Russo-Ukrainian border, from the north to the east to the south. It did so visibly and made sure that Western observers could analyze the maneuvers and conclude that they might not necessarily be a drill. Some reports, for example, spoke of field hospitals being brought to the border. In making its move, Moscow was pursuing several objectives:
To intimidate and deter Ukraine's leaders, whom the Kremlin regards as inexperienced and irresponsible (in Kozak's disparaging words, "children with matches");
To send a message to the United States urging Washington to take better care of its wards, lest they get America itself into trouble (there were repeated references to Mikheil Saakashvili syndrome, referring to the then Georgian leader launching an attack in 2008 against the Russian-protected breakaway region of South Ossetia in the belief that he would be supported by a U.S. military intervention, which never came);
To convince the Germans and the French that supporting everything that Ukraine says or does carries a cost for Europe;
To reassure the people of Donbas that Russia will not abandon them to the Ukrainian army should it attack the two enclaves.
During the crisis, Kozak, who is also the Kremlin's deputy chief of staff, essentially repeated President Vladimir Putin's earlier stern warning that a Ukrainian offensive in Donbas would spell the end of Ukrainian statehood.
Having made their points by means of actions on the ground, the Russians were then available to discuss the situation, both with German and French political leaders and the top U.S. military commander. In those conversations, they dismissed out of hand all European criticisms about the troop movements on their own territory and only engaged in a detailed professional discussion with the U.S. chairman of the Joint Chiefs of Staff, simply to help him avoid a dangerous miscalculation.
Results
It appears that in the short term, President Zelensky got what he was aiming for. Having burnished his patriotic credentials, Zelensky strengthened his position. In foreign policy terms, it was amid the crisis along the border that President Biden called Zelensky for the first time, ending an awkward pause. Both NATO as an institution and individual U.S. allies voiced their support for Ukraine. The UK, in its new role as a power separate from the EU, convened a meeting of Ukraine's closest friends: the United States, Canada, Poland, and Lithuania. Against that background, Zelensky repeated Kyiv's earlier request to be admitted to NATO.
It is hard to say whether Russia has "won" anything. Moscow certainly backed up its earlier verbal warning with a credible demonstration of force. However, it is less clear whether Russia's demonstration will lead to the United States monitoring its Ukrainian clients more closely and avoiding making misleading statements of the kind that landed Saakashvili in trouble in 2008. As for the Germans and the French, who of course are much more worried about a war in their own neighborhood, they have little influence in Kyiv. Russian pleas for the Europeans to take a less uncritical attitude toward Ukrainian policies and actions are unlikely to be heeded.
Perhaps the most important thing for the Russian leadership in this episode was to prevent the need to actually go to war against Ukraine in the future. It's unlikely that Putin was bluffing when he said that a major attack against Donetsk and Luhansk would provoke a massive Russian response with catastrophic consequences for Ukraine. Unlike the 2008 war with Georgia, in which Russian objectives were limited to restoring the territory of the South Ossetian enclave and temporarily holding some areas in Georgia proper, it appears a war against Ukraine would be bigger by several orders of magnitude. Such a war would also deeply affect Russia itself and its international position. Going overkill in terms of military maneuvers on the Ukrainian border now may avoid the need to do terrible things at a later point. Under that same logic, doing nothing now would sow uncertainty and invite trouble, while doing nothing when trouble arrives would be suicidal for the Kremlin leadership. While Russia is not looking for more U.S. sanctions, it is ready to take them as a price for its muscle-flexing.
Prospects
The passing of the war scare is not the same thing as de-escalation. The high level of tension in the region is now the new normal. Unfortunately, there is no political solution in sight. The 2015 Minsk II agreement, the basis of the diplomatic process for ending the Donbas conflict, was stillborn. To the keepers of the national flame in Kyiv, implementing that agreement would always have been a case of high treason. Poroshenko only signed it because the Ukrainian military was decimated in Donbas, and it was the only way to stop the disaster. Putting the agreement into practice, however, threatened to undermine the work of the Maidan revolution by giving Russia a foothold, and thus was deemed completely unacceptable. Withdrawing from the Minsk agreement is not an option for Kyiv either, however, because the agreement was brokered by Berlin and Paris. Zelensky's mission to get Russia to agree to a major revision of the Minsk terms in Ukraine's favor has turned out to be impossible.
Expanding the format of the Normandy talks (currently held among France, Germany, Russia, and Ukraine) to get the dialogue to result in an agreement is both impossible—Russia is unlikely to agree to U.S. participation—and impractical: even if the United States, which is not particularly willing, were to join, it would not lead to Russia yielding under U.S. pressure.
Absent progress on the Minsk agreement and Normandy talks, however, diplomacy will be increasingly practiced not in the usual way of harrowing but confidential negotiations (tellingly, Russia's Kozak, frustrated with his counterparts, proposed making the talks public: a nonstarter, of course), but by means of sending messages through specific actions, like Russia's current exploits on the Ukraine border. The only lifeline to peace left then will be direct contact between the Russian and U.S. military chiefs.
From our partner RIAC
Armenia After the Parliamentary Elections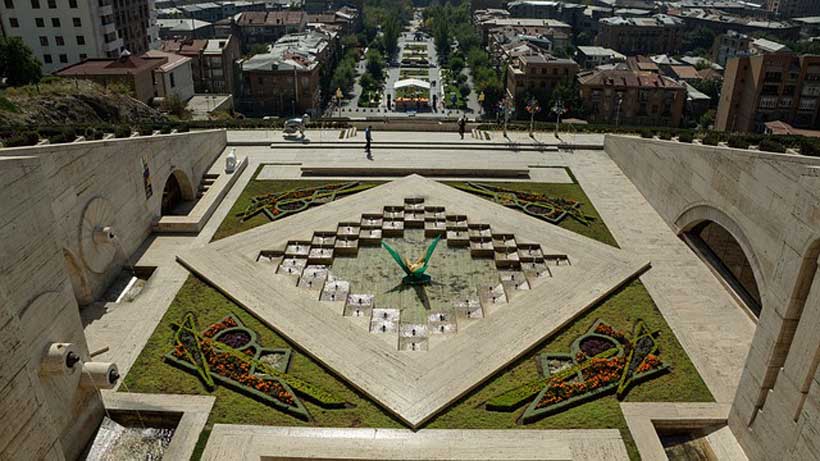 On June 20, snap parliamentary elections will be held in Armenia. The move will ease tensions in the country but will fail to end political divisions and solve structural troubles such as poor economic situation, weak judiciary, and the fragile army.
The decision to hold elections followed months of protests when all the former presidents of Armenia, the current president Armen Sarkissian, leadership of the Armenian Church and large parts of the top leadership of the armed forces acted in concert to oppose the Pashinyan government. They all blame him for the country's unexpected defeat in the war with Azerbaijan in 2020, as a result of which Yerevan had to cede most of the Azerbaijani territory it has occupied since the 1990s, including parts of the mostly Armenian populated Nagorno-Karabakh.
Pashinyan, a protagonist of the 2018 Velvet Revolution, enjoyed widespread popularity in the first two years of his rule. However, expectations for fundamental changes proved to be too high given Armenia's weak state institutions, polarized political culture, and corruption. Additionally, those who appeared in the government with Pashinyan mostly came from Armenia's civil society, which meant they had only limited policy development experience.
The year 2020 was associated with some tectonic upheavals in Armenia. The human toll and economic troubles from the pandemic coupled with the war with Azerbaijan, questioned Pashinyan's competence. His position was undermined both at home and abroad. Still, no clear alternative to Pashinyan exists, which makes observers believe that a long-term solution to the country's woes is not forthcoming.
According to the poll by the International Republican Institute, Pashinyan's "My Step" faction remains the country's most popular political party with 33% support. Second is "Prosperous Armenia," the faction led by former President Kocharian. Both have 3%, while the former ruling Republican Party has only 1%. The figures show Pashinyan is still wanted, but political apathy is also on the surge when nearly 44% of Armenians do not support any party and 45% of the population disagrees with the general direction the country heading into. This suggests that in the longer run there is political vacuum, space for a new political force to emerge.
Elections will be competitive, but Pashinyan is likely to win. After all, despite all of his mistakes, Armenia's military losses are a result of a slow degradation of Armenia's military potential before his coming to power and the general change in the balance of power, namely, Azerbaijan's rapid growth as a military power; the latter's exponential military ties with Turkey, and Russia's opportunistic behavior during the 2020 war.
New elections may well ease tensions, but the structural problems facing Armenian politics will remain. Deeper flaws, such as a lack of accountability, a lack of an independent judiciary, and a weak parliament, will negatively affect any new government. Additionally, Armenian politics remains highly polarized and personalized, which limits the room for real political changes in the fabric of the country's management. Long-standing problems with corruption, unemployment, emigration and an ineffective economy will remain.
Geopolitical Ramifications
The parties participating in the Armenian elections are not debating foreign policy. If since 1991 the country's foreign policy course was always discussed, these elections mark a break with this tradition. Following the war, without the presence of Russia in the country, Yerevan would be unable to defend itself, which gives the elections an external dimension.
And here Russia's position matters as it is in a fortunate position to favor both sides of the aisle. Russia does not need to fully support the overtly pro-Kremlin candidate, because in reality every plausible ruling entity in Armenia will become increasingly dependent on Moscow. Take, for example, "Bright Armenia" headed by Edmond Marukyan. The party is known for its moderately pro-European attitude. However, after the 44-day war – Marukyan called for the creation of a second Russian military base in the country.
Thus, Russia is in a perfect position. With one masterful blow in November 2020, Moscow physically placed itself in the only territorial conflict in the South Caucasus, where it previously had no direct influence. With its peacekeepers in Karabakh, and Armenian army and the general public demoralized and confused after the 2020 fiasco, Russia is Armenia's only hope. As argued above, this becomes increasingly clear for the entire political spectrum of Armenia's political elite.
Thus, the election results will not entail major changes in foreign policy. Nevertheless, the results will be of great importance for the Armenian-Russian relations and Armenia's geopolitical maneuvering. The political parties are now itching in favor of closer ties with Russia, which could change the very fabric of bilateral relations. Russia can insist on deeper integration of Armenia into its favorite economic organization – Eurasian Economic Union (EEU). Better trading conditions for Russian companies could be sought and more modern Russian weapons could be supplied in return.
The plausible deeper amalgamation could set a scene for a new integration pattern between Russia and the neighbors in the former Soviet space. Deeper ties with Armenia would also mean that Russia could be able to play Armenia and Azerbaijan against each other. This Russian approach is not new, but this time its intensity will be much greater. In four years, Russia will have to officially extend its peacekeeping mission in Azerbaijan. However, the Russian military presence worries the political minds of Baku. The desire to annul the Russian peacekeeping agreement will grow, and the Kremlin will have to play a smart game.
Some concessions from Baku may be effective, but other political and military messages may work. At times, Russia will indicate to Baku that in case of its peacekeepers' withdrawal, a much better trained and equipped Armenian army, bristling with high-tech Russian weapons, would prepare for a military campaign. Other ways to persuade Azerbaijan to a prolonged Russian presence might not work.
Conclusion
Regardless of who wins the upcoming election, the structural troubles besetting Armenia will remain in place. A weak judiciary, military and the parliament will hinder the prospects for a quick solution to the traumas the country has been through since early 2020. The political landscape will remain viciously personalized, which would preclude potential cooperation between the parties to limit internal political pressure. Though Armenians nowadays think little about the country's foreign policy, critical changes will take place – dependence on Russia will only grow because of the lack of options. Multi-vector policy attempts will cease to be made or will not bring any practical results.
Author's note: first published in caucasuswatch