Eastern and Southern Africa's Vast Renewables Potential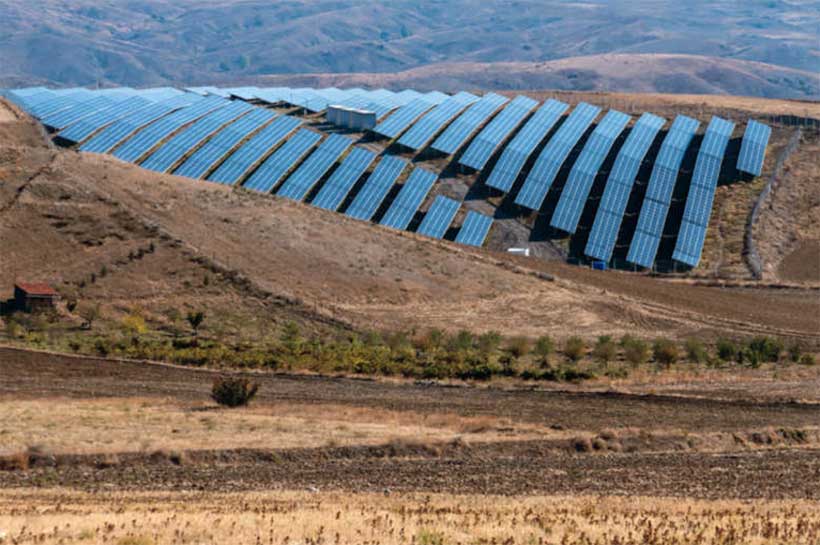 Eastern and Southern Africa are vast, geographically diverse regions with rapidly growing populations and rising demands for energy. According to master plans for the two regional power pools, electricity demand is set to grow at between 3.4 and 5 per cent per year to 2040. Meeting that demand is key to bolstering long-term growth in the region's 21 countries, leaving planners and policy makers with highly consequential decisions to make on the future of the energy mix.
A new study entitled Planning and Prospects for Renewable Power: Eastern and Southern Africa, assesses the long-term energy plans for the two regional power pools (known as the Eastern and Southern African Power Pools), and finds the region well-endowed with high quality, cost-effective, but under-utilised wind and solar resources.
Based on assessed potential and falling costs, the African Clean Energy Corridor (ACEC) countries could cost-effectively meet more than 60 per cent of their electricity needs with renewables by 2040 – around three times the share of installed renewables capacity seen in the region today. According to IRENA's analysis, 230 gigawatts (GW) of solar PV and wind alone is possible in the region, which could represent a combined share of 50 per cent of total capacity by 2040.
Current plans in the two regions contrast starkly with this potential, however. The report highlights that an estimated 100 GW of new coal-fired power generation could be brought online over the next 20 years based on existing power pool master plans. Exploiting coal to meet rapidly growing electricity demand is likely to expose regional economies to the potential of stranded assets and future write-downs.
IRENA Director-General Francesco La Camera said meeting future energy needs in the region required careful and considered energy planning at a critical time for global development. "To meet the needs of rapidly growing economies, the region requires significant levels of investment in its power generation infrastructure. And it is important that such long-term planning decisions are well-informed and reflective of all potential pathways."
The region's new capacity needs are significant. In the East African Power Pool alone, total generation capacity is set to increase from 106 GW today to around to 254 GW by 2040.
Under current master plans, coal will make up most of the capacity additions, but investors are increasingly cautious about allocating capital to coal. The environmental, financial and social risks associated with the fossil fuel are making the sector less and less attractive. Thus, despite the availability of domestic fossil energy resources – such as natural gas in Mozambique or coal in Tanzania – governments can look for ways to expand affordable renewable portfolios in their national and regional energy master plans.
There is another way to support sustained growth and development in the region that is both economic, and climate compliant. "Choosing to support growth with renewables supports multiple objectives, from job creation and the establishment of new industrial sectors, to greater energy access, improved energy security and long-term economic growth and stability," continued Mr. La Camera. "Through rigorous energy planning, the region can simultaneously meet immediate needs while aligning decisions with medium- and long-term economic objectives."
IRENA's scenario for a renewable-based power system across the ACEC region requires significant investments over the next 20 years. According to the study, over USD 560 billion is needed between now and 2040 in power generation projects. A quarter of this relates to committed projects. However, these investments will pay off.
"A renewables-based energy pathway has the potential to do more than just meet the region's growing energy needs," said La Camera. "It promises to fuel an unparalleled age of inclusive, sustainable growth well into the 21st century."
Renewable energy jobs rise by 700,000 in a year, to nearly 13 million
Worldwide employment in the renewable energy sector reached 12.7 million last year, a jump of 700,000 new jobs in just 12 months, despite the lingering effects of COVID-19 and the growing energy crisis, according to a new report published by the International Renewable Energy Agency (IRENA) in collaboration with the UN's International Labour Organization (ILO).
Renewable Energy and Jobs: Annual Review 2022, identifies domestic market size as a major factor influencing job growth in renewables, along with labour and other costs.
Solar growing fastest
Solar energy was found to be the fastest-growing sector. In 2021 it provided 4.3 million jobs, more than a third of the current global workforce in renewable energy.
With rising concerns about climate change, COVID-19 recovery and supply chain disruption, countries are turning inwards to boost job creation at home, focusing on local supply chains.
The report describes how strong domestic markets are key to anchoring a drive toward clean energy industrialization. Developing renewable technology export capabilities is also dependent on this, it adds.
'Just transition for all'
ILO Director-General, Guy Ryder, said that "beyond the numbers, there is a growing focus on the quality of jobs and the conditions of work in renewable energies, to ensure decent and productive employment.
"The increasing share of female employment suggests that dedicated policies and training can significantly enhance the participation of women in renewable energy occupations, inclusion and ultimately, achieve a just transition for all."
Mr. Ryder encouraged governments, organized labour and business groups "to remain firmly committed to a sustainable energy transition, which is indispensable for the future of work."
Resilient and reliable
IRENA's Director-General, Francesco La Camera, said that in the face of numerous challenges, "renewable energy jobs remain resilient, and have been proven to be a reliable job creation engine. My advice to governments around the world is to pursue industrial policies that encourage the expansion of decent renewables jobs at home.
"Spurring a domestic value chain will not only create business opportunities and new jobs for people and local communities. It also bolsters supply chain reliability and contributes to more energy security overall."
Joining the renewable revolution
The report shows that an increasing number of countries are creating jobs in the renewables sector – almost two-thirds of them in Asia.
China alone accounts for 42 per cent of the global total, according to the report, followed by the EU and Brazil with 10 per cent each, and the US and India with seven per cent each.
Regional trends
Southeast Asian countries are becoming major solar photovoltaic (PV) manufacturing hubs and biofuel producers, while China is the pre-eminent manufacturer and installer of solar PV panels and is creating a growing number of jobs in offshore wind.
India added more than 10 Gigawatts of solar PV, generating many installation jobs, but remains heavily dependent on imported panels, the report notes.
Europe now accounts for about 40 per cent of the world's wind manufacturing output and is the most important exporter of wind power equipment; it is trying to reconstitute its solar PV manufacturing industry.
Africa's role is still limited, but the report points out that there are growing job opportunities in decentralized renewables, while in the Americas, Mexico is the leading supplier of wind turbine blades.
Brazil remains the leading employer in biofuels but is also adding many jobs in wind and solar PV installations. The US is beginning to build a domestic industrial base for the budding offshore wind sector.
Guterres: 'Global addiction to fossil fuels' must end and a 'renewables revolution' jumpstarted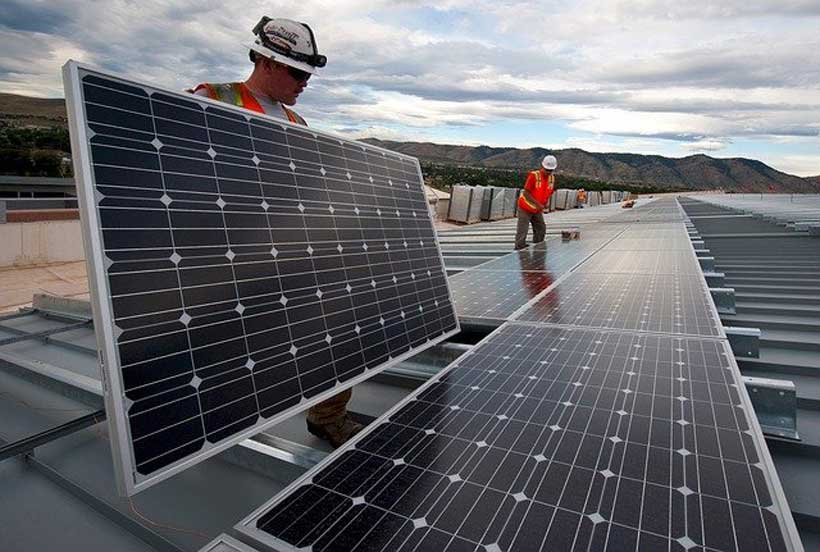 Achieving a just and equitable energy transition is "one of the biggest challenges facing our world," UN Secretary-General António Guterres told the Global Compact Board meeting on Sunday.
Climate disasters and skyrocketing fuel prices have made the need to "end our global addiction to fossil fuels" crystal clear, he said, underscoring the importance of investing in renewables, building resilience, and scaling up adaptation.
"Had we invested massively in renewable energy in the past, we would not be in the middle of a climate emergency now".
Renewals: 'Only credible path'
Renewables are "the only credible path" to real energy security, stable power prices and sustainable employment opportunities, said the UN chief.
He also maintained that the share of renewables in global electricity generation must increase from nearly 30 per cent today to over 60 per cent in 2030 and 90 per cent in 2050.
"Leaders in business as well as government must stop thinking about renewables as a distant project of the future", underscored the top UN official.
"Without renewables, there can be no future".
Key energy priorities
The Secretary-General went on to outline his Five-Point Energy Plan to shift to renewables, beginning with treating the technologies as freely available "global public goods".
"Identifying patents that can be made freely available – especially those relating to battery and storage capacity – are crucial for a rapid and fair energy transition," he said.
Next, he highlighted the need to secure, increase, and diversify supply chains for renewable energy technologies, pointing out that supply chains for components and raw materials are "still concentrated in a handful of countries".
Third, was to level the playing field for renewables.
"We have the technology, capacity, and funds," said the UN chief, "but we urgently need to put policies and frameworks in place to incentivize investments and eliminate bottlenecks caused by red tape, permits and grid connections".
Shift subsidies from fossil fuels to renewable energy was his fourth point, as he noted that each year, governments spend around half a trillion dollars to artificially lower the price of fossil fuels – "more than triple what renewables receive".
"If we channel these resources and subsidies to renewables, we not only cut emissions; we also create more decent and green jobs," he argued.
Financing the future
Mr. Guterres' fifth and final point focused on the importance of tripling public and private investments in renewables to at least $4 trillion dollars a year.
"Upfront costs for solar and wind power account for 80 per cent of lifetime costs – meaning big investments today will reap even bigger rewards tomorrow," he said.
However, this requires: financing to flow to those who need it most; adjusted risk frameworks and more flexibility to scale up renewable finance; and lowering financing costs for developing countries.
"The cost of capital for renewable energy projects in the developing world can be seven times higher than in the developed world," flagged the UN chief, flagging that Africa attracts a mere two per cent of clean energy investments despite its vast renewable energy potential.
Walking the talk
According to Mr. Guterres, a just transition to a renewable energy future is everybody's business, including the private sector to advance science-based targets and Just Transition plans, in partnership with labour organizations and civil society.
"Lip service won't do. We need credible actions and accountability," he underscored.
Every business and investor; every city and country must "walk the talk" on their net-zero promises to realize the Paris Agreement and rescue the Sustainable Development Goals, added the UN chief.
"The UN Global Compact is poised to help in this vital effort," he spelled out, urging everyone to accelerate action across industries and regions "to jumpstart the renewables revolution".
The Future of Energy Prices and How You Can Prepare Yourself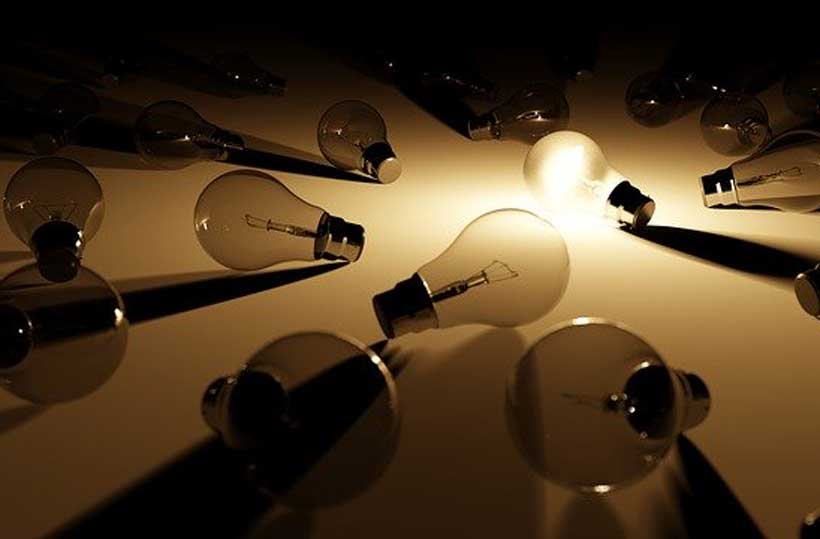 Even in the best of circumstances, it is difficult to forecast energy costs, and the current level of market instability makes it impossible to state whether energy prices will decrease this year. Despite the fact that prices have fluctuated throughout the year, the general trend has been upward.
Energy researchers and research firm Cornwall Insight have predicted that prices may continue to rise well into 2024.
The prices you face won't change for the rest of the year and into 2023, though, thanks to the revelation that the energy price guarantee has capped prices for both households and businesses.
Should you fix your energy rates till 2023?
The only approach to maintain bill stability in a volatile market and guard off future price increases is to fix your energy prices.
Although it's impossible to forecast if prices will go up further, they have increased dramatically over the past year, and anyone who had a fixed plan in September 2021 would have saved a lot of money on their energy costs.
It's doubtful that you'll have to switch until at least April of next year due to the implementation of the energy price guarantee in October. This is due to the fact that most firms' energy costs will be limited till then.
When in doubt, think about performing a Business Energy Comparison of rates from various trusted energy providers in the UK.
What would happen if you were unable to pay your business's electricity bills?
It's crucial to contact your provider right away to work out a payment plan if you are struggling to pay your company's energy costs. In under 30 days of your missing payment, if you don't resolve the issue with your supplier, they may take steps to cut off your energy supply.
Will the increases in energy prices ever stop?
The chief executive of Centrica, the holding firm of British Gas, has said there is "no reason" to anticipate gas prices to decline sometime soon, despite the fact that it is challenging to foresee exactly what will transpire in such a volatile energy market. He even predicted that there would be high petrol costs over the following 1.5–2 years.
The government seems to be dealing with tension by intervening and assisting customers by reducing the VAT or other fees that are not clearly connected to the wholesale energy prices.
Trade organizations have urged the government to provide financial assistance to company owners in the form of reduced energy-related VAT, a commercial energy price cap, as well as a Government Emergency Energy Grant for SMEs – basically, Covid-style aid for this most recent crisis.
Now that a price limitation on commercial energy has been established, there are few specifics available. Beginning on October 1, the price cap will be in effect for six months.
After three months, there'll be a review to determine if the cap should be increased for particularly fragile sectors, such as the hotel industry.
How can you reduce energy costs for your company?
Businesses must lock in current prices as quickly as possible if they want to protect themselves against out-of-contract charges and any likely new price increases.
It might be beneficial to consider how and when you use gas and electricity if you wish to reduce the cost of your company's energy bills. Think about the following, then:
• Examine the times you heat your building.
• Turn off appliances,
• monitor the weather,
• and get a smart meter to cut costs
• Be aware of the price of water.
• When they're not in use, turn off the lights, or install light sensors.
• Encourage your team to be energy conscious.
• Ensure your structure is airtight.
• Avoid using paper as much as possible.
• Obtain an energy audit.
But you must also maintain reality. If your energy prices increase, you could still notice it on your income statement even if you implement all practical energy-saving strategies and drastically reduce your consumption since you still need to consume a minimum amount of energy to keep your business operating.
Considerations before selecting an energy agreement
There are different business energy tariffs available; if you select the incorrect one, your company will spend too much on energy supply.
Additionally, because you are bound to the terms of the contract when you sign a business energy agreement, you may be overpaying for up to 5 years.
Here's why it absolutely is worthwhile to compare business gas and business electricity packages, even if you might be thinking if it's really worth the effort.
If you haven't yet changed your business energy supplier, your existing supplier will put you on an exorbitant "out of contract rates" arrangement. These prices may be up to double the cost of contracted rates and even more so in the present market.
When switching, you should be aware that the prices you receive will depend on a variety of factors, including how much energy you use, where your business is located, and whether or not your company is financially stable.
If your company has a low credit score, you may wind up paying higher prices since your company is seen to be riskier.
Additionally, it's important to be aware that corporate energy providers do not provide dual fuel contracts, although if you subscribe to a gas and electricity arrangement from the same provider, those will still be two different energy contracts.
What if your firm is moving to a new location?
One of the two situations listed below will occur to your energy contract if your company relocates:
• It will be moved to your new place of business.
• It will be canceled, and you'll have to establish a new agreement at your new location.
It's uncommon to be given the option to cancel a commercial energy contract early after signing one.
This is so that your supplier won't lose money if you terminate the contract before the predetermined end date since it will purchase the appropriate amount of energy to last you the whole period of the contract.
Moving your company is a rare opportunity to terminate your existing business energy contract slightly earlier and transfer to a better price, but you must carefully consider your alternatives before making the transition.
Your provider will handle the transfer of your current energy contract to your new location, ensuring no problems arise and that you are only charged for the period beginning on the day you relocate into the new location.
If you decide to transition to a new agreement with a different provider, you will need to make arrangements for the settlement of your last commercial energy bill or for any refunds you may be owed if your account has been positive.