Virtual-Reality Leaderships Await Digital-Guillotines
When national leadership starts acting more as if Virtual-Reality based illusionary leadership games, it calls immediate testing to ensure digital future of the virtualized economies of the nation. Just as billion mile highways need cars, trillion-node digital highways need smart digitized enterprises. Just as highways and transportation need qualified Ministries dedicated to control national mobility, similarly digital platforms economies need virtualization; layers of platforms, hyper-interactive, live in action, motion and execution, floating on global digital arenas and creating mini-micro-mega trade opportunities and serving the common good of the world. Futurism demands futuristic literacy.
If there are some 200 nations outside a miniscule number, most nations along with their ministries and government departments already crushed under the weight of their own bureaucracies. Translated into simple language; when a single piece of urgent and serious business-trade query enters any government office building, decked with thousands desks and many thousands of filing cabinets, expecting quick response within a few days, if lucky may get some broken answer in many months. Those who slowly circumnavigate the world, require no proof on this, those educated exclusively on social media allowed screaming in denial. There are many such office buildings, each with many floors, in each city, in each nation. Some billion people occupy such global bureaucracies, strangling their own nations and stealing their own future from their next generations. Visible in open daylight, the barren landscapes, untapped resources, wasted talents lingering as wasted over a century. Today, against tidal waves of almost free technologies and digitalization, we need quick do or die solutions.
The cruelty of incompetence fermenting on mahogany furniture in dark offices now needs digital-guillotines.
The Paper-Processing-Age created Bureaucracies, Rubber-stamps glorified and corner offices mesmerized the fermentation process of incompetency and guaranteed permanence of seniority as gold standard. Like a tsunami, "digitization" is now bureaucracy free, office-free and tantrum free, only measured precisely in right columns with right amounts and 'true' numbers to evaporate filing cabinets and desks. Productivity, performance and profitability are what have been missing the last few decades bringing nations to their knees. The future of governments now measured by meritocracy will rule and manage future economies; the rest will stay hidden in the fog of confusion.
Over a century ago, H.G. Wells wrote about aircrafts and Jules Verne, the submarines. Now, we live in a time where digitally floating enterprises and virtually accessible national economies must thrive. Now, is the turn of our times to optimize our 'mental powers' functioning way above automation, performing our intellectualism over mechanical robotization and achieve superior commercialization while considering diversity, tolerance and common good? Now is the time to claim our rights, design our economies and better sustainable lifestyles. A brighter future waits.
Nevertheless, within the coming years, elimination of bureaucracies, digitization of enterprises and virtualization of economies will quadruple performance on a national basis for most nations; unfortunately, getting this thinking may take another decade for many other nations. Observe their starving children.
As a crude and only available measurement, amongst the 190 nations of the world, there are only top 20 nations where *GDP Per-Capita-PPP is about USD$50,000 and more. Everyone else is lower, as an example, a sample of 50 nations, where their per capita is USD$5000 or $13.00 per day. Now observe their governments, their Ministries, Institutions, Trade Associations, Chambers and various government agencies are deeply stuck in the last century, robbing their own future. Disconnected with global age, now clearly visible all across their front line teams points to continued financial calamites. Any 10% to 90% elimination of bureaucratic ponderings, indecisive floor-by-floor rubber stamp approval dances will quadruple their national performances. Nation-by-nation, strangulations due to the lack of decisive skills now make bureaucracies the most backward frontier left in critical need of upskilling and reskilling realignments, to stand up to global standards of productivity. Therefore, across the board, national economies must qualify at specified speed and accuracy with due diligence to attract FDI, collaborations and alliances to survive in global-age. Local political parties scared of their own re-elections will never tackle such issues. Immediate testing of any frontline management team of any top departments will expose the gravity.
The biggest tragedy is that all of these nations have unlimited talents, great minds and great skills potential, but crushed by bureaucracies, in darkness mode, where sun never rises, where digitization is feared for fears of exposing competency levels. The Covidians of the new post-vaccinated world with new thinking now have a real chance to ride out the storms, bring mega changes, and create highly efficient economic models. No country without national mobilization of hidden talents of entrepreneurialism on digital platforms of upskilling to foster exportability and outbound exposure will survive. This is what Silicon Valley did; study slowly to deeply appreciate the process.
Upskilling as a mandatory testing requirement drowning in crypto-economies and fictionalized as success ignoring tent cities, nation's biggest losses hidden in the untapped entrepreneurialism of the national citizenry. Study more on Google, how business education actually destroyed businesses across Western economies.
Rules of economic revolutions:
Do not fix, just break it, and start on a new page.
Do not fire, upskill them, bring a brighter future closer.
Do not fumble, upskill yourself, become a lifelong learner.
Do not fail, there is no plan B, economic damage now commonplace.
Do not runaway, take a stand; there is no other way out.
Do not deny the bright future to your next generations.
There are some 100 national elections scheduled within the next 500 days… national leadership must demonstrate their literacy to read futurism. Identify their local teams with the right expertise to address national challenges, urgently respond with right answers, and develop clear narrative to address realities. Expothonis tabling a new agenda, in a global debate series with global experts on such bold issues to advance the discussions on such mega-change processes.
The strategy: The Covidians, survivors of bankruptcies, body bags have little or no tolerance for bureaucracies and with free rains of technology have no patience for paper-based-sluggish and dysfunctional economies. Citizens will vote for real and pragmatic truth. National leadership must face the music and learn to tango: Eliminate bureaucracies, virtualized economies and carve straight paths for climate control protocols.
Is this a perfect storm in the making or a new sunrise of the early spring?
The rest is easy
Can Sukuk Match the Growth Trajectory of Green Bonds?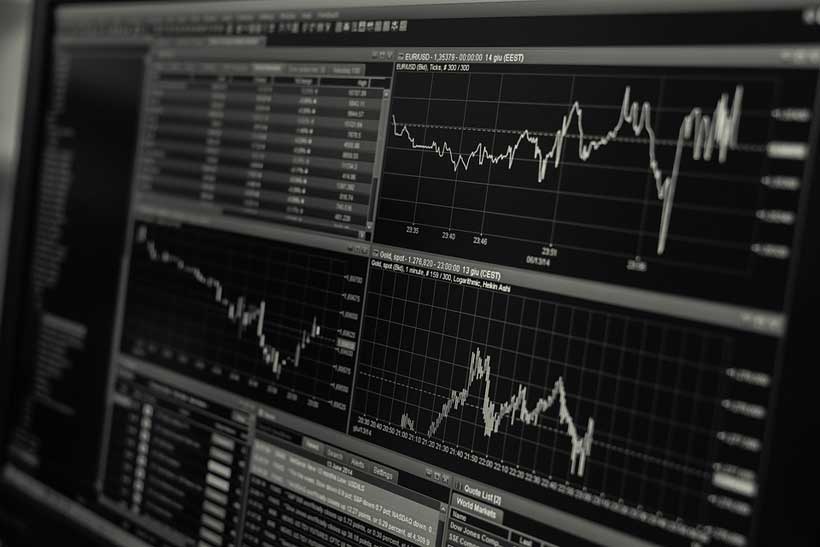 As the socially responsible investing movement in fixed income began to take off a decade ago, a great deal of ink was spilled on the similarity of green bonds and Sukuk. Both products are explicitly ethical and appeal to investors' social consciences over and above their desire for financial returns. The thesis at the time was that an ever-increasing number of investors would seek out these types of ethical investments, leading to a steep upward trajectory in demand for both green bonds and Sukuk. MICHAEL BENNETT writes.
***
To a certain extent, that thesis has played out. Between 2010 and 2020, the annual issuance of green bonds increased from less than US$5 billion to more than US$270 billion. They have successfully transitioned from being a highly niche product to one that has a role in the portfolios of major institutional investors across the globe. Green bonds became the product that mainstreamed socially responsible investing on the fixed income side of the capital markets.
Sukuk have also increased during that time-period, going from US$53 billion of annual issuance in 2010 to US$140 billion in 2020. While a 164% increase in annual issuance volume is impressive, it clearly lags the 5,300% growth for green bonds. This divergence in the growth trajectory of the two products can also be observed in Chart 1 that looks at annual issuance volumes between 2014 and 2020:
In absolute terms, it should come as no surprise that Sukuk volumes now trail green bonds, as there is a much larger market globally for conventional instruments than for Shariah compliant ones.
Even the most passionate supporters of Islamic finance accept that the potential market for Islamic products is only a fraction of that of their conventional comparators. However, that does not explain why, in percentage growth terms, Sukuk have fallen so far behind green bonds. Why has one product exploded while the other has made only a steady climb?
Many explanations have been offered for why Sukuk have not grown at a faster pace in recent years. These usually focus on global economic hurdles that have impacted the market (eg oil price declines, COVID-19-related slowdowns).
However, many of these same issues have impacted, to one degree or another, the conventional markets as well. In addition, some economic hurdles could reasonably be expected to increase issuance volumes (eg a decrease in oil prices could cause an oil-exporting sovereign to have greater need to tap the capital markets).
Therefore, these explanations seem insufficient to fully explain how green bonds have grown at such a faster clip than Sukuk.
I believe the reason for the difference may stem in part from the fact that the Sukuk market has simply not responded sufficiently to the socially responsible investing movement. As the remarkable growth of the green bond market proves, predictions a decade ago that socially responsible, fixed income investing was about to take off were correct.
In other words, the socially responsible investing wave did indeed come. The problem for Sukuk is the product has not found the best way to ride that wave.
Sukuk are ethical instruments. They cannot be used to finance impermissible activities like gambling, tobacco and weapons manufacturing. Also, they are structured to avoid high degrees of leverage and speculation, and therefore promote a sounder financial system.
Many investors who are motivated by ethics and feelings of social responsibility should be quite happy to add Sukuk to their portfolios, regardless of whether they are adherents of Islam.
A conventional bond has none of these built-in restrictions. Therefore, to make a conventional bond an 'ethical investment', additional steps must be taken, for example adding covenants to limit the potential uses of the financing. This building-in of these additional prohibitions is the genesis of green bonds and other labeled sustainable development bonds. In essence, these bonds adopt the types of restrictions on the use of proceeds that already to a certain degree exist for Sukuk.
However, the Sukuk market has not sold the standard Sukuk product as ethical. Rather, it has treated Sukuk as equivalent to a conventional bond (no better or worse from an ethical perspective), and therefore sought to develop green and socially responsible labels for certain types of Sukuk that mimic the labeling that is required to make a conventional bond ethical.
I believe such labeling of certain Sukuk can have the unfortunate impact of obscuring the ethical nature of the basic Sukuk product and, at the extreme, possibly throwing the social responsibility of most Sukuk into doubt.
In other words, if certain Sukuk are labeled 'socially responsible Sukuk', what does that imply about all the Sukuk that do not carry that label?
While I certainly would not advocate against green and other types of labeled Sukuk, I think the Sukuk market needs to spend more time and effort to be clear that such labeled Sukuk are simply a special use of proceeds instruments within a broader universe (ie all Sukuk) that is already ethical in nature.
Such an approach would mirror the one the World Bank takes in the conventional market. The World Bank issues green and other labeled bonds from time to time, but the priority always is to stress the ethical nature of all the issuances.
By focusing on the ethical quality of the Sukuk product itself, I believe Sukuk can best benefit from the ethical investing movement, and take its place, aside green bonds, as an ethical investing success story.
US Sanctions Against Russian Sovereign Debt: Possible Alternatives
The US and the EU have imposed new sanctions against Russia because of the so-called "Navalny case". The European Union has activated the human rights sanctions mechanism approved by the EU Council in December 2020. On March 2, the EU added four Russian security officials to its sanctions list. The sanctions include a ban on entry to the EU, an assets freeze in the EU and a ban on economic transactions with persons involved in the lists. However, such officials are unlikely to have assets in the EU. Even if they exist, such assets are not significant for the Russian economy. The sanctions were introduced as a reaction to the arrest and then imprisonment of Alexei Navalny, while restrictions on the topic of the alleged poisoning were introduced back in October 2020. At the time, six high-ranking Russian officials and the Research Institute of Organic Chemistry and Technologies were subject to the restrictions. Such sanctions have zero impact on the Russian economy.
Unlike the EU, the US has refrained from imposing sanctions following the alleged poisoning of the politician last year. However, on March 2, they were introduced, both in connection with the poisoning and in connection with his subsequent arrest. That is, the topics of the use of weapons of mass destruction and human rights violations were combined. The blocking sanctions targeted seven Russian officials who were already affected by EU sanctions, as well as three research institutes. Trade sanctions were imposed against 14 companies. US government agencies have been prohibited from lending to Russia and a ban was introduced on the supply of weapons and on the provision of US financial assistance. These measures have no impact on the economy. These companies are not the backbone of the economy, Russia does not need US help, it does not buy weapons from the United States, and it does not take loans from US government agencies.
However, the new US sanctions are still fraught with uncertainty. The key question is whether the United States is imposing restrictions on Russian sovereign debt obligations. Such a measure could cause more serious damage and have an impact on the world markets.
The prospect of sanctions against Russian government bonds is related to the specifics of the Chemical and Biological Weapons Control and Warfare Elimination Act of 1991. Properly it is used as a legal basis for the imposition of sanctions in the event that a country uses chemical weapons (in the US and the EU, it is assumed that Navalny was poisoned with a substance from the Novichok group). The CBW Law envisages the imposition of sanctions in two stages. On March 2, 2021, the first stage was implemented (a ban on aid, military supplies and loans from government agencies). If, within three months after the first stage, the President does not provide Congress with evidence that the target country has not abandoned the use of CBW and has not given reliable guarantees of their non-use in the future, then the second stage of sanctions will be introduced. It is important to note here that guarantees of non-use should be determined by UN inspections or those provided by another international organisation. Obviously, Russia will not give such guarantees and will not allow any inspections. Moreover, according to the statements of the Russian authorities, Russian chemical weapons were destroyed long ago. In other words, the second round of sanctions is inevitable. The CBW Law obliges the US President to impose at least three of the six types of sanctions. The most unpleasant of these is the ban on American banks from lending to the Russian government.
There has already been a precedent for using CBW against Russia. The sanctions were imposed in connection with the Skripals case. In 2018, the first stage was carried out, and in 2019 — the second. It was secured by Donald Trump's executive order No. 13883. The decree reflected two types of sanctions — a ban on lending to the Russian government and blocking aid through the IMF. Then trade restrictions were added. If the last two measures were symbolic, then the ban on lending potentially had more serious consequences. However, this measure was applied in an extremely limited manner. The ban applied only to Russian government bonds denominated in foreign currencies, while most of them are denominated in rubles. The sanctions also did not affect the debt of Russian state-owned companies.
In general, the issue of sanctions against Russia's sovereign debt has been raised many times on other occasions. In 2017, within the framework of Art. 242 of PL 115-44 CAATSA, Congress ordered the US Treasury to give an opinion on the appropriateness of such sanctions. Officials noted in their report that such sanctions would hurt Russia, but were also fraught with market fluctuations and costs for American investors. Such sanctions have repeatedly been proposed in sanction bills, including the most famous ones — DASKA and DETER. However, they have never been passed into law. In 2019, the State Department criticised DASKA.
The forthcoming second round of sanctions over the Navalny case will again raise the issue of restrictions on Russian sovereign debt. Two alternatives are possible. The first is the preservation of the existing restrictions already adopted by Trump in 2019, or their cosmetic expansion. The second is a more radical tightening, including bonds denominated in rubles. The second alternative cannot be ruled out, especially if there is another escalation in the Navalny case. If the status quo is maintained, the first option is most likely.
From our partner RIAC
St. Petersburg Forum Offers Unlimited Business Opportunities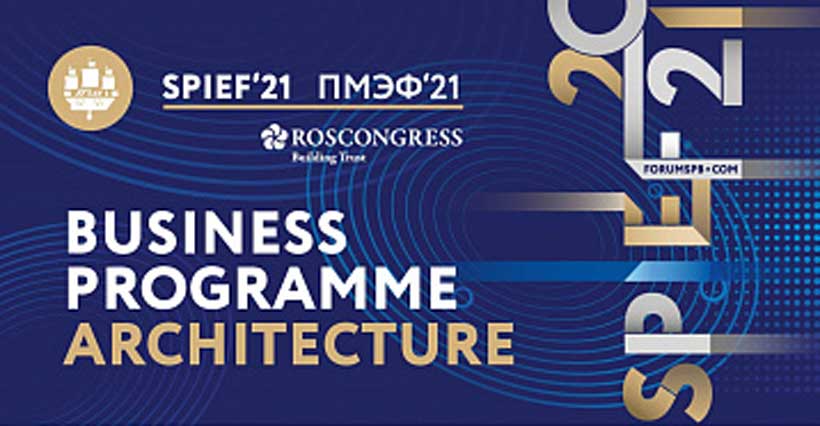 The 24th St. Petersburg International Economic Forum (SPIEF'21), unique business forum that is highly expected to bring together politicians, corporate business directors and investors from different parts of the world, is set to take place June 2-5 as the epidemiological situation begins to stabilize in Russia.
That however, the Russian Federal Service for the Oversight of Consumer Protection and Welfare (Rospotrebnadzor) with organizers promise everything in its power to ensure that the event is held with all the necessary measures in place to prevent the spread of coronavirus, and strictly in compliance with the recommendations given by the World Health Organization (WHO).
Roscongress Foundation, the organizer, says on its website that it has decided to create new infrastructure for comfort and safety of participants in view of the coronavirus pandemic. For instance, PCR test conducted at access to the venues, catering, sanitizing the premises, and providing participants and staff with personal protective equipment.
Thermal imaging control will be provided. Medical stations at the venue provided with the necessary equipment and medicines. There will be ambulances and resuscitation vehicles, including teams of English-speaking doctors. All spaces of the site equipped with air recirculation units and decontamination devices, among other measures for all participants visiting the events in St. Petersburg city.
Hans Kluge, Director of the World Health Organization (WHO) Regional Office for Europe, together with Anna Popova, Head of Federal Service for the Oversight of Consumer Protection and Welfare (Rospotrebnadzor), will hold a special briefing for participants on pandemic situation and its control in Russia and around the world.
Kremlin Spokesman Dmitry Peskov told the Russian local media that President Vladimir Putin plans to take part in the plenary session of the St. Petersburg International Economic Forum (SPIEF). "But Putin will be there in person," Peskov reaffirmed his earlier statement, and further informed that in-person forum will be held in strict accordance with health and safety measures, the president received the first vaccination shot on March 23 and the second on April 14.
Over the years, this forum has strengthened multifaceted business ties, facilitated broadening relations and the development of cultural dialogue between Russia and many foreign countries. According to Roscongress Foundation, a number of foreign countries, keen on making solid business presentations and equally seek partnership opportunities for mutually beneficial cooperation, have already registered their participation.
Traditional inter-country business dialogues are planned as part of SPIEF featuring representatives of business communities of Italy, Germany, France, the United States, India, Africa, Finland, Japan, Latin America, Middle East, as well as the EAEU-ASEAN business dialogue. Under the umbrella of SPIEF, international meetings in business room format will be held with the participation of representatives of Roscongress Foundation's international partners and businesses in the corresponding world regions.
Apart from the main business programme, SPIEF will also host the SME Forum, Youth Economic Forum, SCO, BRICS and ASEAN events, B20 Regional Consultation Forum, Creative Business Forum and Drug Safety and Security Forum, as well as events on Arctic and African agenda.
The central theme of the Forum is A Collective Reckoning of the New Global Economic Reality. The business programme includes more than a hundred events divided into four tracks touching upon the issues of global and Russian economy, as well as social and technological agenda.
Joining Forces to Advance Development is the key track of the business programme. It includes sessions on economic recovery and international cooperation, discussions on Eurasian integration, transformation of global trade, effectiveness of business during the pandemic, global energy market, recovery of food market, and sustainability of national healthcare systems.
The second theme block of the business programme focuses on national development targets, the anti-crisis agenda for strengthening long-term potential of the economy, investment climate in Russian regions, shaping of Russian research and technology space, development of the financial market, creation of circular economy, and functioning of strategically important industries.
Discussions under the New Technology Frontiers track will feature the topics of international cooperation in science, digital sovereignty and information security, healthcare digitalization, tech ethics and others.
The Human Factor in Responding to Global Challenges theme block will talk about cultural codes of the new reality, collaboration in international education projects, and new skills and employment models in a post-COVID world. Moreover, there are sessions on the development of creative industries, sport and education.
The Russian Small and Medium-sized Business Forum is an annual event held as part of SPIEF to discuss the current state of small and medium-sized businesses and measures to enhance their role in the Russian economy. It is, however planned that the focused sessions encompass the key aspects of support and development for small and medium-sized enterprises.
"Small and medium-sized business is the foundation of the economy and a key indicator of the current status of socioeconomic development. As we are looking towards the future, it is essential to develop and implement long-term programmes that will give a new impetus to the development of SMEs," said Anton Kobyakov, Adviser to the Russian President and Executive Secretary of the SPIEF Organizing Committee.
"We plan to discuss all the proposals in details at the SME Forum because they determine how small and medium-sized businesses will thrive in the future. Small and medium business is the largest employer and a guarantor of socioeconomic stability and the dynamic development of society. The development of entrepreneurial education, cooperation among small and big businesses, and the development of youth entrepreneurship, among other issues," he said.
With a similar view and position, SME Corporation CEO Alexander Isayevich said "Entrepreneurs need to understand how to work in the new economic realities and what support measures the state will continue to provide. In addition, it is crucial for entrepreneurs to have high-quality non-financial services. The sessions, attended by a wide range of experts, will help to find optimal solutions not only for the SME sector, but also for the entire economy. We always advocate an open dialogue with business, as this is the principle that underlies our new development strategy."
As part of Youth Day programme, the most promising undergraduate and postgraduate students, as well as young scientists from Russia's leading universities and scientific organizations will participate in the St. Petersburg Forum.
"It has become a good tradition for talented young scientists and students to take part in SPIEF, it is a leading business event that brings together unique experts from all areas of the economy. Participation opens up limitless opportunities for young people to exchange experience and gain new knowledge," said Andrey Fursenko, Aide to the President of the Russian Federation.
There will also be large-scale different cultural events. For instance, Qatar plans an exhibition – "Qatar between Land and Sea, Art and Legacy" – this exhibition is a great opportunity for people from around the world to explore the very precious elements of the Qatari and Middle Eastern tradition and lifestyle, such as handmade carpets and artifacts, pearls, and antique jewelry, which makes it a magical journey through history.
St. Petersburg forum is highly-considered as an important step forward in developing and strengthening investment‑related collaboration. As one of the biggest economic forums in Russia, it yearly gathers several thousands of participants, including representatives of ministries and government bodies, financial and investment organizations, startups, and tech and innovation companies, and representatives of the media.
Despite the adjustments made due to the pandemic, there are for all participants interesting and useful initiatives for comprehensive interaction as the key objective is to create opportunities and friendly conditions to consolidate links between Russia and the world.
About the SPIEF'21 Organizer: Roscongress Foundation is a socially oriented non-financial development institution and a major organizer of international conventions and exhibitions; and business, public, sporting, and cultural events. It was established in pursuance of a decision by the President of the Russian Federation.