The notion of separatism is not new: ethnic minorities have been struggling to gain independence in various regions around the world for ages. As the majority of the modern states is not ethnically homogeneous, many have a potential of an arising struggle of independence of the minorities, especially taking into consideration the rise of nationalism. This issue is indeed of a global scale as the separatist movements persist concerns not only underdeveloped and developing countries but developed as well, again only proving that it can arise anywhere in the world.
The separatist movements might be considered as an internal and external threat to peace at the same time as it affects many actors. It is, of course, the state where the separatist movement emerged as the minority is willing to gain independence from it, violating the integrity of the state. However, the neighboring countries fall under the blow too. As a result, the separatist sentiments spread further, putting at risk international peace and security as the struggle for independence might escalate into an armed conflict.
The way the political and territorial landscape might change in the result of the separatism movements activity and states breakups has been already seen a couple decades earlier. The consequences of separatism sentiments are quite alarming and might lead not just to autonomy for the state: the events around 1990s show how drastically can the political landscape change not only of a state, but of a region or the world as a whole. The dissolution of Yugoslavia and Kosovo's demands for autonomy, the split of Yugoslavia, separation of the satellite states of the Soviet Union and the disintegration of the USSR – these brought a big change in a system of international relations, which was not made by peaceful means only (including violent conflict in certain cases).
However, despite the previous examples in history that show the struggle and negative impact for the civilians, the minorities demanding for autonomy might still use violent means. Since it is impossible to eliminate and fully control separatist movements, the issue indeed needs special attention as every case is special. However, there might be still certain common approach or a mechanism in an intergovernmental organization to deal with separatism developed as when it comes to acceptance of the newly emerged actors the opinions divide, which complicates the relations between the states that might have already been uneasy. Thus, the following questions arise: how should the world community react to the cases of separatism? Is it the state's sole responsibility to deal with separatist movements or they should be regulated in the cooperation with other authorities such as international and intergovernmental organizations? Should there be a universal and unanimous approach to deal with cases of separatism?
In order to answer these questions, it is first important to define to what extent it is possible to give the green light for the separatist movements. Should they all be suppressed in order to save the integrity of a bigger state or should the people be actually given the right for the determination? Of course, it is hard to give a definite answer, however, in order to develop a certain strategy that would allow to tackle and handle the issue of separatism, these questions should be answered as well.
The bigger amount of actors there are in the system of international relations – the more complicated it might be to build dialogue, seek compromise to resolve the conflicts and overall maintain international stability. So, in order to try to decrease or at least regulate the amount of separatist sentiments, the factors that affect the minority's decision to separate should be taken into considerations. Usually these factors include: discontentment with economy, political and cultural differences.
Most likely, talking about the fact whether these questions should be handled individually or collectively, the latter one seems to be more rational as in the time of globalization any instability can make a great impact on other actors in the system. Dealing with separatist cases has a lot to do with conflict resolution and conflict prevention, which are among the United Nations' core responsibilities. However, the United Nations' effectiveness in it is often questionable despite the successful cases. However, as intergovernmental organization that has enough instruments and mandates, it can contribute a lot to the regulation of issues concerned with separatist movements. It can also serve as a platform for discussion of these issues, contributing for building a dialogue for both conflicting parties and the concerned states. So, a greater emphasis on using the intergovernmental organizations might facilitate and manage the conflicts concerned with separatist sentiments, focusing on the use of peaceful means that would prevent from conflict escalation, contributing to international security.
Concerning the unanimous approach, as it was mentioned before, it is hard to develop a single template that would fit all the cases. However, focusing on negotiating in order to eliminate the possibility of escalating to a violent one would certainly contribute to a decrease of negative impact of separatist movements, not bringing it to the extreme. Also, monitoring the development of separatist sentiments would play a big role in a way that it allows to resolve the conflict peacefully. Together, monitoring and early response is probably the best approach to conflict management and resolution, and it has to do with separatist cases as well.
International stability and security is crucially important for the coherent development of the society. Without it maintenance and forehanded response to various threats to it, the international community will face disastrous challenges that potentially would cost human lives. As separatism might be considered as a threat as well, it must addressed and managed at the early stages. Cooperation of the local governments with such intergovernmental organization as the United Nations in these terms would probably be the best strategy in order to ensure a clear understanding of the situation (the demands and position of the parties involved in the conflicting satiation regarding the desire for autonomy), and as a result, take the measures necessary. Again, the early response is highly important as it allows to avoid violence, that is why monitoring of separatist sentiments should be regarded highly.
The current system of international relations is complex and relies a lot on interdependence. The actors in the system are tied up economically and politically, and despite all the benefits they get from it, the way the negative events might affect each of them can become a trigger or a cause for a crisis which would be difficult to resolve. Although separatism might be regarded more as a local threat meaning that the separatist movements can inspire the neighboring countries in the region, if it scales up and continues spreading further and further, it has a potential to result in a crisis of a world scale. So, before it potentially becomes a trend, the preventive measures should be integrated as soon as possible as it always take time to develop them. Managing the conflict when it has already escalated is feasible, but it is very likely that it will be difficult to avoid violence. Developing the grounds, platforms and mechanism that would allow to seek for the most peaceful ways for resolutions has to be done in advance. The cases of separatists sentiments are not so rare, and they are present even in the developed states. There can be listed numerous cases, including Catalonia, Scotland, Kashmir, Hong Kong and so on. These situations should not be left alone as they will not be resolved on their own and can escalate any time. They can grow in numbers, and before it happens, a more developed mechanism for its peaceful management should be created.
From our partner RIAC
Democracy at Risk: The Global Challenge of Rising Populism and Nationalism
Authors: Meherab Hossain and Md. Obaidullah*
Populism and nationalism represent two discrete political ideologies; however, they may pose potential threats to democracy. Populism is a political ideology and approach characterized by the emphasis on the interests and concerns of ordinary people against established elites or perceived sources of power and privilege. Populist leaders often portray themselves as champions of the "common people" and claim to represent their grievances and desires. It is a political stance that emphasizes the idea of "the people" and often contrasts this group against "the elite".
Nationalism, on the other hand, is an ideology based on the premise that the individual's loyalty and devotion to the nation-state surpass other individual or group interests. It represents a political principal positing that there should be congruence between the political entity and the nation-state. While populism emphasizes the idea of "the people," nationalism emphasizes the idea of the nation-state.
In what ways can populism pose a threat to democracy?
While some argue that populism is not a threat to democracy per se, others contend that it poses a serious risk to democratic institutions. Populism can become a threat to democracy by undermining formal institutions and functions, discrediting the media, and targeting specific social groups, such as immigrants or minorities. This threat arises from its potential to confer a moral legitimacy upon the state that it might otherwise lack. Consequently, it can jeopardize the defense mechanisms established to safeguard against tyranny, including freedoms, checks and balances, the rule of law, tolerance, autonomous social institutions, individual and group rights, as well as pluralism. Populism imposes an assumption of uniformity onto the diverse fabric of reality, distorting not only factual representations but also elevating the attributes of certain social groups above those of others.
In Turkey, President Recep Tayyip Erdogan's populist rhetoric and policies have led to the erosion of democratic institutions, including the judiciary and the media. Populism in Turkey can be traced back to the era of Mustafa Kemal Atatürk's regime, during which Atatürk's elites, who had limited commonality with the broader society, assumed the responsibility of educating and guiding the masses. This phenomenon, often referred to as 'regime elitism,' has rendered Turkey susceptible to populism, which fundamentally revolves around the conflict between the elites and the general populace.
In Hungary, Prime Minister Viktor Orban's populist government has been accused of undermining the rule of law, limiting press freedom, and targeting civil society groups. He has established a repressive and progressively authoritarian state that operates under the guise of democracy.
In media discourse, he has been designated as a populist leader. Empirical analysis reveals that Hungary is currently governed by a form of political populism, characterized as conservative right-wing populism. The salient features of Hungarian political dynamics encompass the government's claim of challenging established elites, a lack of a clearly defined political agenda, the utilization of propaganda as a prominent tool in its political communications, advocacy for the preservation of a Christian Hungary, intervention in areas traditionally considered independent from state interference such as education and jurisdiction, the implementation of mass clientelism to reward its supporters while exerting pressure on critics, and overt criticism of non-governmental organizations (NGOs). Consequently, this trajectory underscores the ascendance of authoritarianism within Hungary.
How Nationalism can be threat to Democracy?

Nationalism can pose a potential threat to both democracy and international relations when it manifests in forms of discrimination, violence, and the exclusion of specific groups. The ascension of nationalism may jeopardize the established efficacy of multilateralism, which has historically been instrumental in preserving lives and averting conflicts. This can result in unilateral actions by certain nations, thereby undermining the collaborative approach to the peaceful resolution of disputes.
Nationalism can serve as a catalyst for conflict and division, fostering tendencies toward exclusivity and competition that impede the resolution of common global challenges. The ascent of economic nationalism has the potential to undermine global collaboration and policy alignment, resulting in a resurgence of nationalist economic strategies in many regions worldwide. Such strategies often prioritize individual national objectives over the collective global interest. Unrestrained nationalism can pose a threat to stability by inflaming ethnic tensions, thereby increasing the likelihood of violence and conflict.
In Europe, nationalism has historically been a significant catalyst for conflict and division, spanning from the emergence of Nazi Germany in the 1930s to more recent upsurges of nationalist movements in various countries. Nationalism tends to foster exclusivity and competition, thereby complicating efforts to address common global challenges. Under nationalist ideology, exemplified by Hitler, instances of extreme cruelty and inhumanity have been documented.
Another instance of nationalism, which presents a significant challenge to democracy, is the ascendance of Hindu extremism and nationalism in India, resulting in communal tensions. Since the Hindu nationalist BJP came into power, there has been a heightened sense of insecurity among Muslims in India, with the situation reaching unprecedented levels of concern. The government has actively employed media, television, and the film industry to propagate Islamophobia among the Hindu majority. In 2018, the Indian High Court rendered a judgment advocating for India to be declared a Hindu state, citing the country's historical religious divisions. Nonetheless, it is crucial to emphasize that, in accordance with its constitution, India is mandated to maintain a secular state. Needless to say, the rise of Hindu nationalism under Prime Minister Narendra Modi has been accused of fueling sectarian tensions and undermining the country's secular democracy.
Indeed, while populism and nationalism are distinct concepts, their simultaneous global rise poses a considerable threat to democracy. These ideologies frequently favor specific groups over the broader population and can corrode democratic principles. They tend to exacerbate polarization and undermine vital democratic institutions. Hence, many countries are grappling with substantial challenges to their democratic systems, which puts their stability and effectiveness at risk.
*Md. Obaidullah holds both a BSS and an MSS degree in Public Administration from the University of Barishal. He is currently employed as a Research Assistant at the Centre for Advanced Social Research in Dhaka, Bangladesh. His writing expertise spans various subjects, including Public Policy, Politics, Governance, Climate Change, and Diplomacy, on which he frequently contributes
Principles of International Relations as Homo Sapiens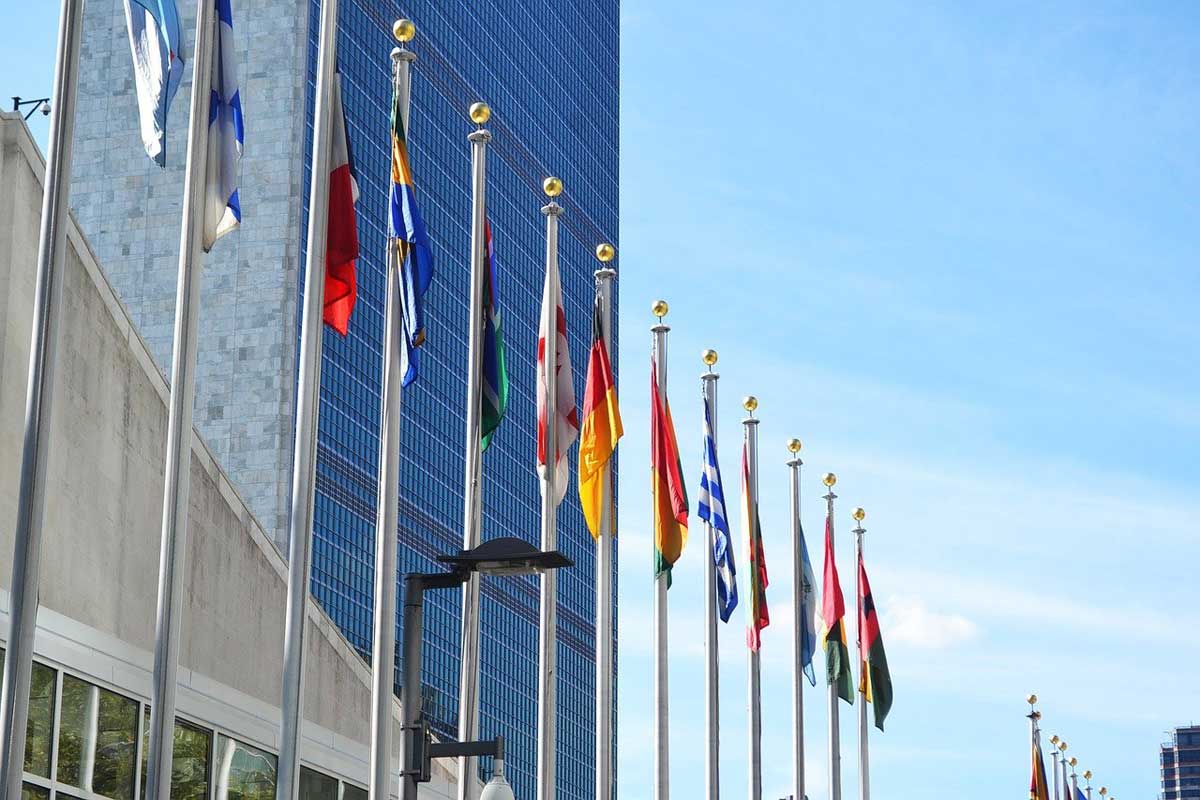 After listening to Hariri's Home Sapiens, I grasped, with a new perspective, the state of our humanity. I deeply realized that indeed we are the last human species. Our closest relative and competitor, the Neanderthals, were long gone. So how do we, as homo sapiens ("wise men"), wisely ensure the well-being and future of our species? The question seems too general or even irrelevant to many considering that everyday life on Earth continues despite the horrors of war, the devastation of calamities, and the forebodings of apocalypticism. But let's not toy around with the destructive propensity and capability of our species which could have played a significant role in the demise of the Neanderthals and could also threaten our very own existence.
Life on Earth now is multifaceted and more complex than when we were still cohabiting our planet with other human species. The ancient "us and them" have become the modern and ironically complicated "among us," and consequentially "us versus us." We have become the only remaining human species—but the only remaining species that wants to destroy itself for self-interest.
Reflecting on the implications of our being the only human species left on Earth, I deduce the following principles for our international relations.
As one human species living on one planet:
The principle of cohabitation
We all have the rights to peacefully and productively cohabit on planet Earth without the sequestration of others due to superficialdiversity such as geographical locations, skin color, social ideology, and culture; or because of national or corporate resource exploitation.
The principle of mutual survival
We cannot survive without the human ecosystem. Human life is a multidimensional ecosystem. It cannot survive and thrive with only one feature or characteristic in one locality. It necessitates global diversity and mutuality. For our species to survive, our relations need to be based on mutual universal survival.
The principle of co-thriving
We cannot thrive secluded from the universal life system. Regression and destruction of one geographical locus, one ethnicity, or one natural feature impacts the whole bio-societal system. Inversely, the flourishing of one locus, one ethnicity, or one natural feature in conjunction with others, furnishes the whole human system to thrive.
The principle of developmental competition
We have both the latent propensity for destructive bouts and a penchant for developmental competition. International relations based on destructive bouts eventually inflect global crises. Global relations based on developmental competition advance our civilization. Each progress in a varied sphere, though will not be the same, complements the whole progression.
The principle of common home protection
We only have one home, one present habitat for our species to live and thrive, and one human family. Allowing these to decay will not only result in our degeneration but also the eventual risk of our survival.
As homo sapiens, we are at the top of the food chain and intolerant. We want to devour everything we can see and irrationally have the delusion of grandeur of being the only predator left. But the prey and the predator are one and the same. It's not so naïve to outline what can be tagged as an idealistic theoretical construct. But let's also accept the fact that the most influencing factors in our international relations are either commercially exploitive or ideologically invasive. And these are not sustainable and globally beneficial—for they are calculated goodness intended for the temporal benefits of the very few. The principle of the common good will enable us to see more beyond our present state and ensure the well-being and future of our species.
UN 2.0: Reimagining our global organization for a world in flux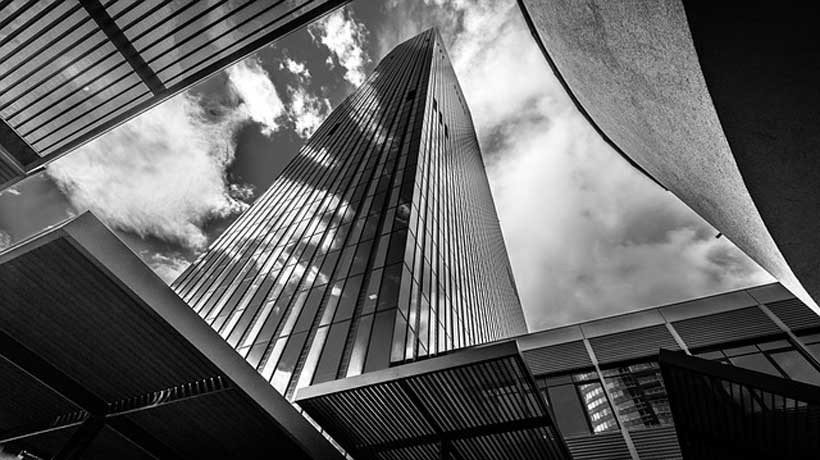 Working towards better results on the ground and focused on the future, the UN family is undergoing a reset that will give rise to more agile, tech-savvy and impactful UN organizations.This transformation in skills and culture, encapsulated in the Secretary-General's vision of a UN 2.0, is focused on fostering cutting-edge capabilities in data, digital, innovation, foresight and behavioural science – to deliver stronger results, better Member State support, and faster progress towards the Sustainable Development Goals.
During a roundtable with Member States, a group of UN leaders and experts explained the potential and strategies of UN 2.0. They highlighted early success stories, that, when replicated, will boost on-the-ground impact of a stronger, more flexible and modern UN.
This event came before the launch of the Secretary-General's policy brief on the issue of a UN 2.0 revamp.
At the core of UN 2.0 is the so-named 'Quintet of Change', a powerful combination of data, innovation, digital solutions, foresight, and behavioural science solutions.
Opening the discussion, Melissa Fleming, the Under-Secretary-General for Global Communications, emphasized the need for change, highlighting that the progress towards the 2030 Agenda for Sustainable Development – adopted by all UN Member States in 2015 as a blueprint for peace and prosperity – is currently not on track.
Responding to the growing demand for reform, UN 2.0 represents a shift in how UN system organizations operate, aiming to accelerate progress towards the Sustainable Development Goals (SDGs).
Guy Ryder, the Under-Secretary-General for Policy, who brings extensive experience from his decade-long tenure leading the International Labour Organization (ILO), explained that the purpose of UN 2.0 is to equip UN organizations with the contemporary expertise required to be an effective partner for Member States in the twenty-first century.
A transformed UN leaves no one behind
Catherine Pollard, the Under-Secretary-General for Management Strategy, Policy, and Compliance, explained that the primary beneficiaries of UN 2.0 are the people the UN serves in its 193 member countries. "But equally important, UN 2.0 is about UN organizations themselves, because they will develop new skills, new talent, new purpose to better deliver our mandate."
The UN continues to be a relevant player in the multilateral arena. To maintain this relevance, Ms. Pollard said, the Organization will develop employees' skills, offer more training, attract new talents, and improve human resources policies.
Like many things in the modern world, UN 2.0 will be driven by digital solutions and cutting-edge technologies. Robert Opp, Chief Digital Officer of UNDP, the UN agency promoting international development, advocated for the potential that new technologies offer and contemplated on what the future can bring.
"AI is the current challenge, but there will be quantum computing and other breakthroughs around the corner, what we haven't even anticipated," he said, adding that when the 'Quintet of Change' is successfully implemented across the UN system, the Organization's agility in responding to new challenges and in helping Member States will increase dramatically.
Data, digital innovation, foresight and behavioural science play key roles
The UN is actively supporting Member States in their pursuit of new solutions. A network of innovation labs has been established in more than 90 countries, serving as platforms for sharing new expertise in technology, data and other areas.
One notable success story comes from Indonesia, explained Faizal Thamrin, Data Scientist at UN Global Pulse Asia-Pacific. He illustrated how his team collaborated with the Government and thousands of small and medium enterprises to prepare for the future. Additionally, the team's data analytics skills, combined with Indonesia's experience, helped replicate early warning systems for natural disasters across the region.
UN 2.0 extends beyond data and digital solutions. Behavioural science, a multidisciplinary field that integrates insights from psychology, economics, communications, data science, sociology, and more, plays a crucial role in the 'Quintet of Change'.
Claire Hobden, an ILO expert on domestic work, provided an example from Argentina's informal sector. With support from UN colleagues, the Government was able to significantly expand social security coverage to domestic workers, such as nannies and caregivers, who are often hard to reach.
"Through a very small intervention we hope to be able to give more people access to social security, realizing their rights and access to decent work," said Ms. Hobden noting the huge potential of replicating these methods, as there are 75 million such workers around the globe.
'With new tools, we can do better'
In conversation with senior diplomats, Mr. Ryder emphasized that UN 2.0 is about potential of doing our job better "if we take a fresh look at some of the things we've been doing for a long time."
Commenting on the journey ahead for UN colleagues, Mr. Ryder said "What you've done has been great. Now we have new tools. Let's pick up those new tools, use them and maybe we can improve on what we've done before. It's not saying what happened in the past was bad. It's saying what we do in the future can be better".
The event was co-organized by the Permanent Missions of Norway and the Republic of Indonesia to the United Nations in partnership with the Executive Office of the Secretary-General.