Preparing (Mega)Cities for the 2020s: An Innovative Image and Investment Diplomacy
Globalized megacities will definitely dominate the future, in the same way as colonial empires dominated the 19th century and nation-states the 20th. A new geography of power is emerging, made up of global city networks. All in all, the attractiveness of cities is based on the hope of higher purchasing power through greater opportunities, for a better quality of life. Megacities have the potential to effectively fight against poverty and enhance living conditions for a large proportion of the population – if they are managed correctly and make the most of their advantages. Nonetheless, there is a drastic need for new urban models to tackle the associated social, economic, and environmental pressures in a sustainable way.
Cities are the new engines of growth in the global economy, responsible for 80% of global GDP. It is no longer just countries that compete, but cities as well. Like there is great power competition, so will the world's great cities increasingly compete. Every city will have to gain a competitive edge to differentiate itself from the rest. Flexible and agile cities that can diversify their resources and offer economic, social, and cultural opportunities to their citizens will not only survive but thrive. The cities that are best equipped to produce innovative, inclusive, and ethical solutions in the face of multiplying risks and threats will emerge as leaders. A clear picture emerges: cities will compete and collaborate globally as interdependent entities and will drive the future.
Speaking about megacities, let's look for example at Mumbai, which is the financial capital of India and the second-most populated city in the world. It is not only the subcontinent's city with the highest GDP but also ranks among the world's top ten trade centers. The city contributes 25% of industrial output and 70% of capital transactions to India's economy. Important financial organizations such as the Reserve Bank of India and the National Stock Exchange of India are in Mumbai. It houses the headquarters of various multinational companies and has thus become an influential commercial and entertainment center of India. It would be foolish to ignore such cities in tomorrow's global economy.
City diplomacy could be considered a form of decentralization of international relations management, choosing cities as the key actors. In many cases, the representatives of cities involved in city diplomacy will be the mayors, given that they are often responsible for the international relations of their communities. On behalf of their cities, these key actors can engage in relations with other actors on the international stage through two-sided or multiple-sided interactions. There is a lot of room for city diplomacy to grow. It can be driven by image or investment interests, development and strategic communications complete each other.
A city relationship is formally created when the mayors or highest elected or designated leaders from two communities sign a memorandum of understanding establishing the partnership. Nevertheless, this is usually the result of a long process that involves the local city organizations along with the municipalities and other local institutions. It takes a lot of work to get to this stage, so, as in many other cases, sustained effort and clear vision pay off. So, time to shape up the in house mayoral or county staff and consolidate a stellar local talent team of global reach.
Competition matters but so does cooperation. Collaborating with neighboring or nearby cities enables cities to plan and implement actions to address emissions from energy infrastructure, public transport, food systems, waste management, and other services that often operate across municipal borders and to address cross-border climate risks. It also helps cities overcome regional or national climate-policy barriers, share the cost of staff and equipment, and secure better access to data, funding, and technical assistance – all of which can motivate other cities in the area to participate as well.
Image and Investment demand a third I in the 2020s: Innovation. The fastest way to connect cities and counties is using technology. The technological progress of recent decades has had not only a powerful but also a transformative influence on urban life. As technology progresses and becomes more affordable, the functionality and sustainability of urban practices undergo significant advancements as well. At the same time, increased access to information consolidates the role of knowledge as a powerful engine of economic growth. This enables the development of knowledge-based and connected societies. Under these continuously evolving conditions, many concepts about the organization and management of the new technological capabilities have become popular, including the smart city.
To establish an approach for the ideal future of an urban settlement that harnesses technology should be part of the integrated processes that connect cities at a regional level. In the best-case scenario, a city that aspires to become "smart" has an integrated, forward-looking plan that includes a vision and a methodology focused on benefiting from digital technologies to improve urban functions and develop knowledge ecosystems. Like any strategy, the plans for smart cities must be adapted to the needs, priorities, and constraints of their circumstances.
Funding for smart city projects is still carved out of overall city or department budgets, either through existing spending (e.g., IT, lighting contracts) or designated 'smart city' spending, which is typically relatively small. It is therefore difficult to identify the exact amount local authorities allocate to such projects. Even though a lot of the investment for smart city projects comes from the general city budget, cities have found it most beneficial to have earmarked funds for innovation initiatives. At the moment, what is clear is that the funding and budgeting has to match the ambitions of big cities and transform the smart city objective into reality.
National governments are also encouraging cities to increase funding by boosting the participation of the private sector in delivering smart city projects. Businesses' experience with participating in the delivery of smart city projects has been dominated by pilot projects often utilizing public sector grant funding. There is room for much more. Local authorities need to make more strides towards scaling pilot projects and procuring large-scale solutions. The city must be able to articulate clearly the challenges it faces and develop a more open way for the market to respond. The sky is the limit, if the game is played well. An innovative image and investment diplomacy operation is an important way forward.
Improve Quality of Life, Economic Opportunities in Cities to Build Sustainable Future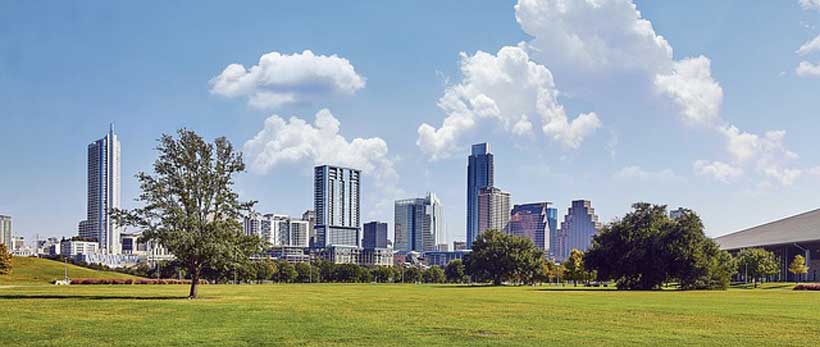 Improving quality of life, and social and economic opportunities in Asia's fast-growing cities are instrumental in fulfilling their potential as engines of economic prosperity and hubs for sustainability, says Creating Livable Asian Cities, a new book released today by the Asian Development Bank (ADB).
The publication examines the region's urbanization challenges and presents solutions across five priority areas: smart and inclusive urban planning; sustainable transport that provides equitable access to services and opportunities; sustainable energy sources that are less polluting; innovative finance to bridge resource gaps; and greater climate and disaster resilience.
"Urbanization has driven regional productivity growth, but opportunities in cities have not been available to all residents and are further limited by the COVID-19 pandemic," said ADB Vice-President for Knowledge Management and Sustainable Development Bambang Susantono, who co-edited the publication. "Cities in Asia and the Pacific are among the largest and most vibrant in the world, with many experiences and best practices to share. This publication collects these lessons and aims to guide cities to learn from common challenges and opportunities."
Developing Asia is home to 17 of the 33 megacities with more than 10 million residents. More than half of the region's 4 billion population lived in urban areas in 2019 and a billion more are expected to migrate to cities in the next 30 years. By 2050, the region's urbanization rate could reach 64%.
To plan for livable and sustainable cities that are people-centered and accessible, the report highlights the need for governments to employ smart and inclusive planning. This includes policies that promote the use of technology, data, and innovation to make urban services—mobility, social infrastructure, resilience management, and utilities, among others—more effective and efficient. For instance, using earth observation technology can help mitigate flood risks and better inform infrastructure projects.
Governments should also focus on sustainable transport and energy as these have a direct impact on people's productivity, the vibrance of a city's economic activity, and the environment's sustainability. Increased mobility will help realize urban economic potential and increase inclusion. Sustainable transport solutions, for example, could include using electric vehicles in public transport systems. Sustainable energy options include household and community-level solar grids, which benefit as the price and availability of solar photovoltaic cells become cheaper and more widespread. Other options include waste-to-energy systems that can lead to improved urban sustainability.
Expanded access to finance will be instrumental in helping cities achieve targets outlined in the Sustainable Development Goals (SDGs). Cities will account for about 70% of the $1.7 trillion in annual investment developing countries need to meet the SDGs. The publication lays out innovative financing models such as new forms of private sector partnerships, capital market instruments and bonds for housing finance, and strengthening institutional frameworks and the capacity to apply value-capture mechanisms.
Lastly, the report highlights the need to improve the resilience of cities, particularly in response to climate change, natural disasters, and public health emergencies like the COVID-19 pandemic. Tools that can help build a city's resilience include nature-based solutions, financial tools drawn from the insurance industry, and a range of operational approaches drawn from the lessons being learned while cities are responding to the pandemic.
Suraj Morajkar – A celebrity home builder in Goa
Suraj Morajkar has worked with almost all celebrities who have homes in Goa. He has also worked on key projects in Goa like The Hilton Goa Resort. His journey in real estate has been a spectacular one which leaves many people inspired to create more while giving back to society.
How did your journey in real estate start? Tell us more about your experience in this field till now.
As a young boy from Goa I was always surrounded by beautiful architecture. That image has stayed with me all along. I have always wanted to create homes that would retain its posterity and the inspiration from Goan architecture which is a blend of Europe and it took us in that direction.
Tell us more about the role that international collaborations play in the real estate industry?
Our company was born with acumen for International standards. At first, we worked with local and national architects gradually moving to associate and engage with international architects who brought a different understanding and view for what we desired to create and build. We found tremendous change between what was getting acquired and the development done by the rest of the developers. Right from the beginning, since our brand took progressive involvements and engagements we were aligned towards international standards of design which aesthetically suit the local atmosphere. Also, such projects attract the right audience, enabling us to convert them to great addresses in Goa. We have collaborated with some very talented architects national and international. David Ruff of Nava Companies from New York. Blink Design group from Singapore, Robert Patzschke of Germany, Burega Farnell of Singapore, Lars Thomsen of Denmark, Edgar Demello of EDA Bangalore, Arvind D'Souza of ADA Goa.
Having built both commercial and residential real estate in Goa, which one do you like building more and why?
Both have their own charm. The commercial real estate we build is in conservative zone where there is a challenge in building commercial premises based on the old charm, which excites us more. We like the challenge of it and it gives us a lot of intellectual recognition. Residential housing gives us a chance to bring in a new flavour and add beauty to the local landscape.
What are some laws which help the real estate industry in India?
I could say that what helped us in my state of Goa is where the laws are local friendly to keep the village atmosphere whilst building something modern yet maintaining the locality of the place. The laws here are not of a city mentality.
Are there any specific policies in India which aid the real estate sector and contribute to its growth?
Policies like RERA aid in easing down the funding for the real estate sector through NBFC (Non Banking Financial Companies). RERA has helped to retain buyer's confidence and also helped progress motion and drive in the real estate sector.
What do you wish was different about the real estate market in India?
I'm a local of Goa. My market is very different as compared to the other since the Indian real estate market is specific to the regions you belong to.
For instance, we in Goa are not city specific per se. However, a metro city always has an expansion because of the population and desire of a middle class family to move to a larger home apartment or villa. Also, with the pandemic happening, people want to move to open spaces.
I think there should be the ease of funding and India should bring in foreign investment for the real estate sector which is their own banking institution and we should have access to the capital. Real estate should also have its own cooperative.
Since foreign investment is important, the government should have a policy that foreign investors can directly give money to builders as it is cheaper due to interest rates.
Out of other destinations in India, why did you choose Goa as the location for your real estate?
Goa is home. It is obvious I chose Goa to create beautiful homes.
What is different about the real estate market in Goa compared to other places in India?
Goa is a place where everyone comes to unwind; for peace of mind, for holiday homes, for tranquility and for some a wish to retire. Goa is an International tourist destination which gives you a blend of greenery of village life and beach getaway. This is the big difference and makes Goa global in terms of living standards.
Where do you see real estate in Goa going in the next 10 years? What policies do you think will be different about real estate in the country?
I think since there is a great connectivity to Goa, it will be another Mecca of holiday homes, retirement options and settling down in India. The culture of Goa is here to stay as the people of Goa really care about their local aesthetics and environment.
Regional City Networks: Bringing the 4IR to Small and Medium-Sized Cities
The World Economic Forum is launching two regional networks of cities in Latin America and South Asia to share knowledge on smart city development while protecting public interests related to privacy, security and sustainability. Under the umbrella of the Forum's G20 Global Smart Cities Alliance the two city networks will connect leading pioneer cities from the Global Alliance with smaller cities in the region.
Smart city technology improves sustainability, resiliency and quality of life, but about 50% of the world's urban population live in smaller or medium-sized cities. With cyberattacks on municipalities rising and digital technologies becoming central to economic competitiveness, these cities need to invest in new technologies, but have less capacity than their larger global counterparts to implement the ensure effective governance.
Set up in Medellín and Mumbai, the networks will be hosted by the Centres for the Fourth Industrial Revolution in Colombia and India, and efforts will be supported by partners of the World Economic Forum and the Centre for the Fourth Industrial Revolution (C4IR) Global Network. The roll out follows the successful establishment of this model in a number of Japanese cities, led by the Centre for the Fourth Industrial Revolution Japan.
Cities in Latin America and India will be invited to meet regularly to analyse smart city policies and will receive technical support from the Forum's network of global experts. Founding members of the Regional Alliance for Latin America are Bogotá, Colombia; Brasília, Brazil; Buenos Aires, Argentina; Córdoba, Argentina; Medellín, Colombia and Mexico City, Mexico. Founding members of the National Alliance for India are Bengaluru, Bhopal, Faridabad, Hyderabad, Indore, Kohima, Mangalore, Raipur, Shillong and Thane.
"When we launched the G20 Global Smart Cities Alliance during Japan's presidency, we could see city governments asking for global best practices that would allow them to compete in a global, tech-driven economy. But we also knew that smaller cities would struggle to implement these practices without local support," said Chizuru Suga, Head of the Centre for the Fourth Industrial Revolution Japan. "That is why we launched the global alliance in parallel with a national initiative to unite cities across Japan for adapting and sharing global best practices."
"For over a year now, Kaga City has been sharing knowledge with 12 other cities to make sure we have the policies we need to deploy technology quickly and safely," said Riku Miyamoto, Mayor of Kaga City. "We can learn from global best practices and still get a local perspective on issues that matter to our residents."
"Latin America is home to some of the most exciting initiatives in smart cities today, but that success is not evenly spread," said José Manuel Restrepo, Minister of Trade, Industry and Tourism of Colombia. "Colombia is honoured to take on the task of coordinating the regional activities of the G20 Global Smart Cities Alliance in Latin America, so that cities across the region can benefit from both global and regional knowledge exchange."
"India already has one of the world's most ambitious smart city programmes, driven by the Government of India's Smart Cities Mission," said Purushottam Kaushik, Head of the Centre for the Fourth Industrial Revolution India. "Now with input from the G20 Global Smart Cities Alliance, Indian cities will have access to the world's foremost expertise in smart city policy-making."
"India's Smart Cities Mission is dedicated to being at the forefront of policy innovation in data and technology for the urban sector. With the launch of the National Urban Digital Mission we hope to scale new heights," said Kunal Kumar, Joint Secretary, Ministry of Housing and Urban Affairs, Government of India. "The G20 Global Smart Cities Alliance being extended to regional alliances in India, led by the World Economic Forum, is a pathway in that direction."