Preparing (Mega)Cities for the 2020s: An Innovative Image and Investment Diplomacy
Globalized megacities will definitely dominate the future, in the same way as colonial empires dominated the 19th century and nation-states the 20th. A new geography of power is emerging, made up of global city networks. All in all, the attractiveness of cities is based on the hope of higher purchasing power through greater opportunities, for a better quality of life. Megacities have the potential to effectively fight against poverty and enhance living conditions for a large proportion of the population – if they are managed correctly and make the most of their advantages. Nonetheless, there is a drastic need for new urban models to tackle the associated social, economic, and environmental pressures in a sustainable way.
Cities are the new engines of growth in the global economy, responsible for 80% of global GDP. It is no longer just countries that compete, but cities as well. Like there is great power competition, so will the world's great cities increasingly compete. Every city will have to gain a competitive edge to differentiate itself from the rest. Flexible and agile cities that can diversify their resources and offer economic, social, and cultural opportunities to their citizens will not only survive but thrive. The cities that are best equipped to produce innovative, inclusive, and ethical solutions in the face of multiplying risks and threats will emerge as leaders. A clear picture emerges: cities will compete and collaborate globally as interdependent entities and will drive the future.
Speaking about megacities, let's look for example at Mumbai, which is the financial capital of India and the second-most populated city in the world. It is not only the subcontinent's city with the highest GDP but also ranks among the world's top ten trade centers. The city contributes 25% of industrial output and 70% of capital transactions to India's economy. Important financial organizations such as the Reserve Bank of India and the National Stock Exchange of India are in Mumbai. It houses the headquarters of various multinational companies and has thus become an influential commercial and entertainment center of India. It would be foolish to ignore such cities in tomorrow's global economy.
City diplomacy could be considered a form of decentralization of international relations management, choosing cities as the key actors. In many cases, the representatives of cities involved in city diplomacy will be the mayors, given that they are often responsible for the international relations of their communities. On behalf of their cities, these key actors can engage in relations with other actors on the international stage through two-sided or multiple-sided interactions. There is a lot of room for city diplomacy to grow. It can be driven by image or investment interests, development and strategic communications complete each other.
A city relationship is formally created when the mayors or highest elected or designated leaders from two communities sign a memorandum of understanding establishing the partnership. Nevertheless, this is usually the result of a long process that involves the local city organizations along with the municipalities and other local institutions. It takes a lot of work to get to this stage, so, as in many other cases, sustained effort and clear vision pay off. So, time to shape up the in house mayoral or county staff and consolidate a stellar local talent team of global reach.
Competition matters but so does cooperation. Collaborating with neighboring or nearby cities enables cities to plan and implement actions to address emissions from energy infrastructure, public transport, food systems, waste management, and other services that often operate across municipal borders and to address cross-border climate risks. It also helps cities overcome regional or national climate-policy barriers, share the cost of staff and equipment, and secure better access to data, funding, and technical assistance – all of which can motivate other cities in the area to participate as well.
Image and Investment demand a third I in the 2020s: Innovation. The fastest way to connect cities and counties is using technology. The technological progress of recent decades has had not only a powerful but also a transformative influence on urban life. As technology progresses and becomes more affordable, the functionality and sustainability of urban practices undergo significant advancements as well. At the same time, increased access to information consolidates the role of knowledge as a powerful engine of economic growth. This enables the development of knowledge-based and connected societies. Under these continuously evolving conditions, many concepts about the organization and management of the new technological capabilities have become popular, including the smart city.
To establish an approach for the ideal future of an urban settlement that harnesses technology should be part of the integrated processes that connect cities at a regional level. In the best-case scenario, a city that aspires to become "smart" has an integrated, forward-looking plan that includes a vision and a methodology focused on benefiting from digital technologies to improve urban functions and develop knowledge ecosystems. Like any strategy, the plans for smart cities must be adapted to the needs, priorities, and constraints of their circumstances.
Funding for smart city projects is still carved out of overall city or department budgets, either through existing spending (e.g., IT, lighting contracts) or designated 'smart city' spending, which is typically relatively small. It is therefore difficult to identify the exact amount local authorities allocate to such projects. Even though a lot of the investment for smart city projects comes from the general city budget, cities have found it most beneficial to have earmarked funds for innovation initiatives. At the moment, what is clear is that the funding and budgeting has to match the ambitions of big cities and transform the smart city objective into reality.
National governments are also encouraging cities to increase funding by boosting the participation of the private sector in delivering smart city projects. Businesses' experience with participating in the delivery of smart city projects has been dominated by pilot projects often utilizing public sector grant funding. There is room for much more. Local authorities need to make more strides towards scaling pilot projects and procuring large-scale solutions. The city must be able to articulate clearly the challenges it faces and develop a more open way for the market to respond. The sky is the limit, if the game is played well. An innovative image and investment diplomacy operation is an important way forward.
Guterres promotes 'enormous' benefits of greener cities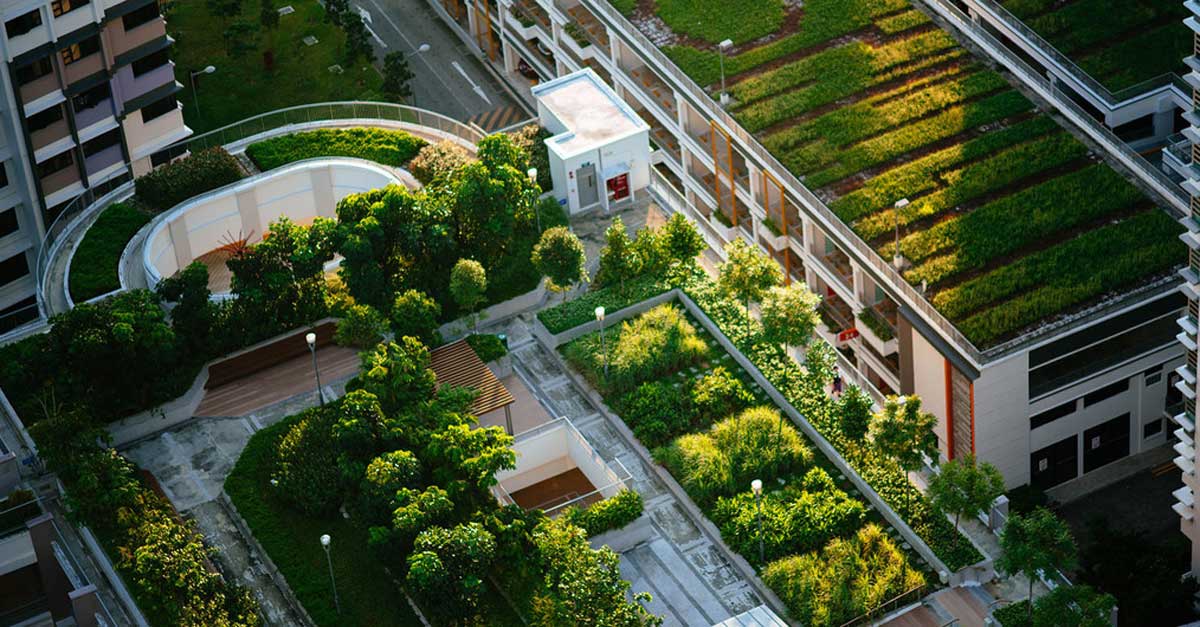 For the UN Secretary-General, the benefits of making cities more environmentally friendly are "enormous", and include reduced climate risk, more jobs, and better health and well-being.
"City leadership in using green materials and constructing energy-efficient, resilient buildings powered by renewable energy, is essential to achieve net-zero emissions by 2050," said António Guterres in his message for World Habitat Day, marked on Monday.
The theme for this year's celebration of cities and towns worldwide is Accelerating urban action for a carbon-free world.
Cities are responsible for about 75 per cent of the world's energy consumption and over 70 per cent of global greenhouse gas emissions.
Two crises
Urban areas across the globe are facing the dual crises of COVID-19 and climate change, said the UN chief.
Around 4.5 billion people live in cities today, but that population is projected to grow by almost 50 per cent, by 2050. By mid-century, over 1.6 billion urban residents may have to survive through average summertime highs of 35 degrees Celsius.
For Mr. Guterres, cities and towns are at the core of climate action to keep the 1.5 degrees goal within reach.
"Three-quarters of the infrastructure that will exist in 2050 has yet to be built," he said. "Economic recovery plans offer a generational opportunity to put climate action, renewable energy, and sustainable development at the heart of cities' strategies and policies."
As populations grow in emerging economies, demand for transport, which accounts for nearly 20 per cent of global carbon emissions, is also multiplying.
The UN Chief said cities are already working on this, trying to ensure that this demand is met by zero-emission vehicles and public transit.
Mr. Guterres concluded asking for a global moratorium on internal combustion engines to underpin these efforts, saying it should happen by 2040 at the latest.
Opportunity
In a message for the day, Executive Director of UN-Habitat, Maimunah Mohd Sharif, said that, unless the world takes urgent action, "the greenhouse gases produced by ever expanding urban centres, will continue to push global air temperatures higher."
Ms. Sharif remembered that, this year, the day is celebrated only weeks before the UN climate change summit, COP26, happening in early November in Glasgow.
For the UN-Habitat Chief, the recovery from the COVID-19 pandemic is an opportunity for the world's cities to put climate action on top of their agenda.
"This is a chance to change how we generate our power, construct our buildings, heat, cool and light up our offices and homes, and travel around from home to work," she said. 
Ms. Sharif asked for "well planned and well managed compact cities", that allow for non-motorized transport and that reduce energy consumption from cooling and heating.
"Cities are the incubators of innovation and new technology," she said. "We must harness this strength for better climate change solutions."
For Ms. Sharif, "action will differ from city to city", but "the green transition must benefit everyone, especially the most vulnerable, and create new jobs."
Activities
Events this year will explore how governments and organizations can work together with communities, academic institutions and the private sector to create sustainable, carbon-neutral, inclusive cities and towns.
World Habitat Day will also amplify the Race to Zero Campaign and encourage local governments to develop actionable zero-carbon plans in the run up to the COP26.
This Monday, in a ceremony in Yaounde, Cameroon, UN-Habitat will also present the winners of the Scroll of Honour awards, one of the world's most prestigious prizes for those working on sustainable urbanization.
This year, there are five winners: New Urban Communities Authority, from Egypt; Shining Hope for Communities, from Kenya; Baoji City, from China; Let's do it World, from Estonia; and Ciudad Emergente, from Chile.
City Climate Finance Gap Fund completes first year of operation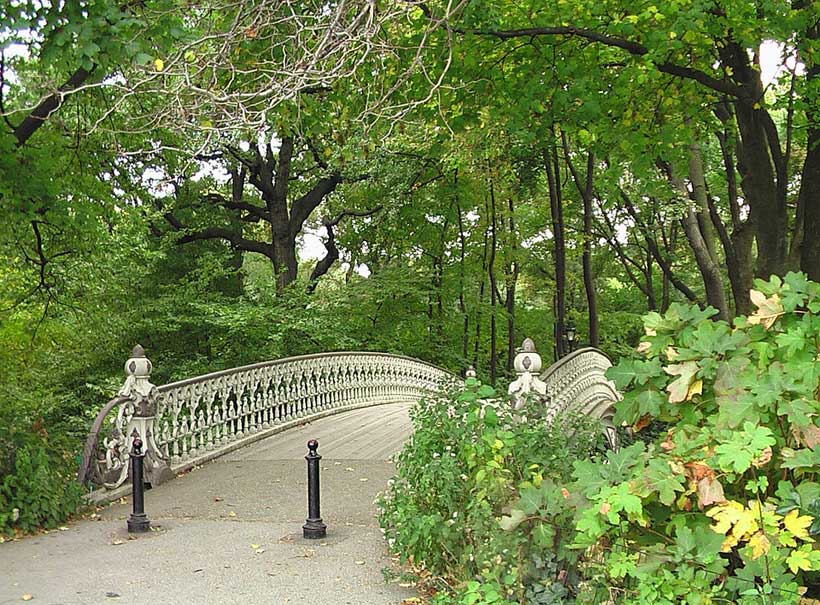 The City Climate Finance Gap Fund (the Gap Fund) has approved technical assistance for 33 cities across the developing world since its operational launch in September 2020, filling a critical gap in technical assistance funding to help cities turn their climate ambitions into finance-ready projects.
Marking its one-year operational launch anniversary today, the Gap Fund has received over 140 expressions of interests and approved technical assistance for 33 cities in India, Mexico, Ethiopia, Morocco, Democratic Republic of Congo, Panama, Senegal, Vietnam, Kosovo, Montenegro, Ecuador, South Africa, Vanuatu, Colombia, Indonesia, Brazil, Guatemala, Uganda and Ukraine. An additional 30 cities are currently undergoing a detailed assessment for potential Gap Fund support, with a total target of at least 180 cities.
The Gap Fund is currently capitalized at €55 million, with a target of at least €100 million and the potential to unlock an estimated €4 billion in investments. The aim is to help cities understand their exposure to climate challenges, develop plans and strategies to reduce emissions and vulnerability to climate risks, and identify and prioritize climate-smart urban infrastructure investments.
The Gap Fund demonstrates a unique collaborative model: With funding from Germany and Luxembourg, the Fund is co-implemented by the World Bank and the European Investment Bank in partnership with the Deutsche Gesellschaft für Internationale Zusammenarbeit and works directly with city groups and networks including GCOM, ICLEI, C40 and CCFLA. This concerted effort has helped raise awareness about the importance of cities and urban systems in the climate agenda and could not come at a more critical time, as the latest Intergovernmental Panel on Climate Change (IPCC) report confirms that cities are the hotspots of global warming, with the global urban climate finance gap estimated in the trillions of dollars, especially in South Asia and Sub-Saharan Africa.
The Gap Fund also contributes cutting-edge knowledge, tools and recommendations. For example, by featuring in theState of Cities Climate Finance Report Part 2: Enabling Conditions for Mobilizing Urban Climate Finance, whichprovides critical systems-level conceptual frameworks and recommendations for city, country and climate decision-makers. The Gap Fund has also developed or packaged user-friendly practical tools and notes for operational practitioners and project developers on the ground.
The way cities develop in the coming years, especially in these regions, will influence the trajectory of future greenhouse gas emissions, and the susceptibility of cities to increased flood risks and urban heat island effects. The focus on cities is also reflected in the World Bank's Climate Action Plan, which has identified cities and urban systems as a focus area on a par with energy, transport, food and industry.
Some of the Gap Fund's most recent grant activities include:
San Miguelito, Panama: Identify climate-smart and energy-efficient urban interventions for new cable car infrastructure, with the potential to cut emissions and reduce vulnerability to floods.
Dakar, Senegal: Integrate low-carbon and climate-resilient considerations into the planning, development and construction of affordable and green housing in the greater Dakar region, including piloting a green building certification incentive for building developers.
Mangalore and Kolar, India: Prepare a climate diagnostic report for solid waste management as well as an action plan for improving and financing low-carbon solid waste management services, including a pre-feasibility study.
Bogota, Colombia: Provide technical assistance for greenhouse gas and air quality analytics, city-wide coordination and recommendations to incorporate low-carbon and climate-resilient considerations in the Low-Carbon Vital Neighbourhoods in Bogota– the first pilot in Latin America to implement a "Proximity City Urban Development Model" (also known as the 15-minute city model).
Chefchaouen, Morocco: Prepare a study on low-carbon solid waste management activities including waste sorting, biogas recovery, leachate treatment and the use of solar energy.
Vinnytsia, Ukraine: Support climate change adaptation measures along the Southern Bug River, such as new green spaces along the embankments, development of beaches to improve river transport and the construction of a new bridge to improve walking routes north and south of the city.
Campinas, Sao Paolo State, Brazil: Promote climate change adaptation and reduce flood risks through nature-based solutions along the Capivari river.
Danané, Côte d'Ivoire: Support the deployment of a fleet of 600 low-carbon, low-cost solar tricycle taxis to meet the city's most pressing mobility needs for people, including expectant mothers, and cargo.
Escuintla, San José and Iztapa, Guatemala: Assess the quality of existing waste generation and characterisation data of municipal solid waste and make any necessary additions, compare organic solid waste treatment alternatives and suggest improvements to the existing organisational structure and governance.
Santa Marta, Colombia: Improve and enhance the city's urban forest and forest management, and identify funding opportunities at regional, national or international level as well as links to other potential natural infrastructure projects along Santa Marta's ecological corridors.
Rio de Janeiro, Brazil: Improve hydrological modelling to assess urban flood risks and economic modelling to assess the viability of restoring wetlands as a natural barrier in flood-prone areas and carry out stakeholder consultations.
Makindye Ssabagabo, Uganda: Study existing waste generation, carry out a characterisation study of municipal solid waste using random and seasonal data, and compare organic solid waste treatment alternatives.
Palembang, Musi Rawas and Lubuklinggau cities, Indonesia: Prepare a cost-benefit analysis, strategy and action plan for green, resilient construction and energy-efficient affordable housing in these three cities. Project would help inform the national Government One Million Housing program which aims to provide incentives for developers to build 220,000 homes per annum and to upgrade 160,000 affordable homes.
WEF Launches Toolbox of Solutions to Accelerate Decarbonization in Cities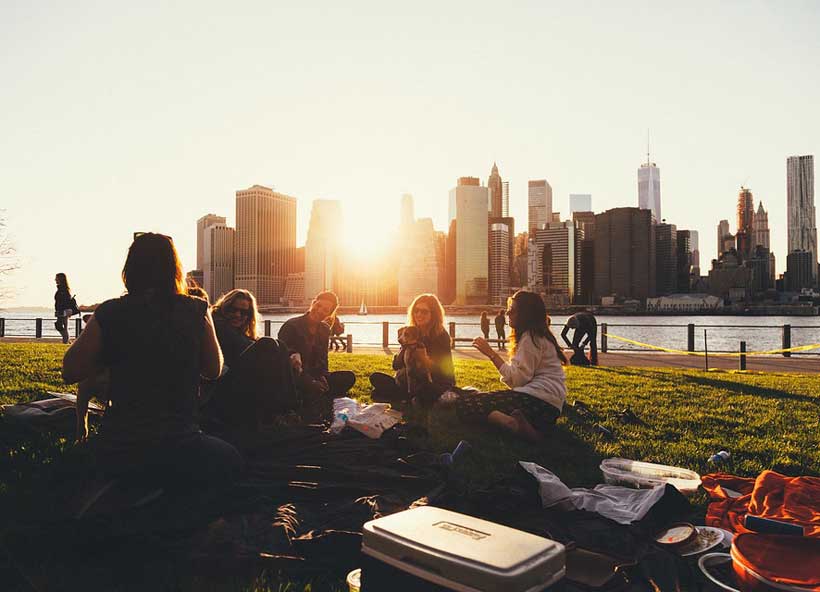 With the percentage of people living in cities projected to rise to 68% by 2050, resulting in high energy consumption, greater infrastructure needs and, carbon emissions, cities have a critical role to play in the race to reach net zero. To help address this challenge, the World Economic Forum, is releasing today the first iteration of its Toolbox of Solutions, designed and built in collaboration with Accenture.
The toolbox is an interactive digital platform containing more than 200 practical solutions to help city leaders, national governments and businesses evaluate and identify optimal solutions for near-term implementation, kick-starting their decarbonization journey. The first-of-its-kind toolbox draws on input and case studies from more than 110 cities, businesses, academics, civil society leaders and other urban stakeholders around the world and across sectors to capture best practices and case studies for urban transformation and decarbonization.
The solutions include policy, business and finance models that result in reduced emissions and other valuable outcomes such as job creation and improved air quality. These solutions are also tailored to specific city attributes including the electricity grid's health, local population density and income level.
"Decarbonization solutions already exist – we don't need to wait for the next big innovation. This platform provides examples of policies and business models that have been used successfully around the world. We are starting with 200 solutions and expect to have many more over the course of the next year," said Kristen Panerali, Head of Energy, Materials and Infrastructure Programme, Net-Zero Carbon Cities, World Economic Forum.
"Urban ecosystems are pivotal in our global journey to net zero, driven by clean and smart electrification. These sustainability initiatives can help accelerate efforts to address climate change with practical and integrated energy solutions for urban transformation for cities of any size around the world," said Jean-Marc Ollagnier, Chief Executive Officer, Europe, Accenture.
Achieving net-zero emissions at city scale will require a transformation in how energy is produced, distributed, and consumed. A related report shows how the built environment and mobility can serve as a catalyst for urban transformation and decarbonization anywhere in the world.
The Toolbox of Solutions is part of the Forum's Net-Zero Carbon Cities programme, which brings together businesses with city, regional and national government leaders to accelerate urban transitions to a net-zero future. The programme's objective is to align and scale efforts across businesses, cities and national-level governments to deliver urban ecosystems that are sustainable, resilient and equitable. The programme aims to enable transformation towards clean electrification and circularity, using integrated energy solutions to address energy, buildings and mobility. The Net-Zero Carbon Cities programme is co-chaired by Jean-Pascal Tricoire, Chairman and Chief Executive Officer, Schneider Electric, and Francesco Starace, Chief Executive Officer, Enel.