Pakistan and Germany are keen to Sustain Multifaceted and Mutually beneficial Cooperation
Pakistan has varied history of relationship and cooperation with other countries in international arena. Despite of proactive foreign policy Pakistan has been struggling to acquire global or regional status as a major power. Now in the age of globalization, the foreign relations between states have become more significant than before. Global and regional organizations, societies, economic zones and countries have network to attract and develop relationship among them. A major goal of Pakistan's foreign policy is to develop good relations with international community and to handle global and regional issues. Activism of Pakistan's foreign policy reflects on the domestic socio-economic development. The national interest of Pakistan also support to regulate inputs from the external atmosphere into internal situation and to strive security and territorial integrity in the region and glob which always remained top concern of Pakistan. As bearing geo-strategic position, Pakistan seeks good relations with regional and global powers like America, China and European Union. Within European Union Germany has emergence as the developed economy in Europe. It is not only playing vital role within European Union but at the global level. Pakistan is also enjoying cordial relations with Germany on the base of common interest and perception on all international issues. Germany is also very keen to see sustainable development in Pakistan and acknowledges that the Pakistan is playing constructive role for regional peace. Germany greatly values Pakistan intense to strengthen multifaceted and mutual beneficial cooperation. Both the countries have been engaged on political, economic and socio-cultural partnership.
In past, East and West Germany had tilted towards forming alliance with India in 1950s but in 1960s, President Ayob Khan's visit to West Germany established economic relation between both the countries. Post Pak-India war 1971, East Germany was the first country of the Europe who recognized Bangladesh. During 1990s, Pakistan and Germany established Pakistan German Business Forum and Germany had become the fourth largest trade partner of Pakistan in 2000. Germany also was ally of Pakistan in the war against terrorism in the north-west part of the country. Since the last few years, both the countries developed trade relations as well as Germany invested in the field of science and technology in Pakistan. On August 24, 2014, Germany built Pakistan Gate in Berlin to provide business and trade facilities to the businessmen of both the countries.
In November 2018, Pakistan offered Germany to join CPEC and to invest in the Special Economic Zone (SEZs). The mutual trade between both the countries enhanced to 3.0 billion euro in 2019.In 2021, Both Pakistan and Germany are celebrating 70th anniversary of establishment of bilateral relationship. Both the countries are planning to undertake several activities in this regard. Last month German Ambassador visited Karachi Chamber of Commerce and industries to call German companies, entrepreneurs and investors to earn from the potential and opportunities which are available in Pakistan and to bring business communities of both the countries more closer as well. Foreign minister of Pakistan has visited to Germany and meeting with business and members of Pakistani community. The foreign Minister held meetings with the leadership of Germany and repeated the desire of expansion of bilateral economic activities and exchange of technology. Both sides also discussed rapidly changing situation of Afghanistan and South Asian region. During the discussion, Pakistani Foreign Minister Shah Mehmood Qureshi and Foreign Minister of Germany Heiko Mass, Pakistan and Germany agreed to review the entire gamut of Pakistan-Germany relationship and tools of further deep bilateral cooperation in the field of trade, investment security and defense, health, education, tourism. The mass of both the countries want to utilize the potential of good relationship but it is observed that both sides have lack of political hierarchy, dedication and sincerity in past. The development and expansion of bilateral relationship lies on the path of peaceful coexistence and serious changes in the socio-economic structure is needed. Peace process with the neighboring countries like Afghanistan and India may attract Germany to invest in CPEC projects and other local project of education, vocational training, dam construction, tourism and economic activities in Pakistan. There is a need to organize a forum for the students and scholars of both the countries could interact and exchange their expertise for academic, economic and technology growth. There is potential of people to people interaction and development of cooperation between Pakistan and Germany. Pakistan may be more benefit from the relationship with Germany if the serious efforts be made on government level.
North-East India Towards Peace and Prosperity: Bangladesh Paves the Way
Bangladesh has always been one of the brightest examples of religious harmony and peace. "secularism" is not only a word that's inscribed in Bangladesh's constitution as one of the four fundamental principles of the state, but it's also an automatism that shapes the social subsistence of Bangladeshi people.
But there was a rise in ripples in the non-perpetual tranquility in the name of terrorism and religious extremism. Although Islamist parties were constantly present in politics, Islamist factions first emerged in 1989 in Bangladesh and they run riot in the following years with the sole desire of establishing Caliphate in the region. The incidents of attack on Udichi, bomb blast on Ramna Batamul, nationwide series bomb blast, target killings of bloggers, rise of Bangla Bhai and Shayokh Abdur Rahman had dished the public morals and compelled the government to form a rapid force to put a stopper on them.
All the efforts and prevalence against terrorism were besmirched on July 1, 2016, after the terrorist attack on the Holy Artisan, a ritzy eatery, just a stone's throw away from the American Embassy. The Dhaka attack along with a string of attacks afterwards opened a new chapter of terror for Bangladesh. With encrypted communication system the terrorists were trying to engage the state with newer weapons. After that attack, Bangladesh launched a full-fledged war against terrorism and was mostly successful. An early interview of Tamim Ahmed Chawdhury, the mastermind of the Holy Artisan attack, on 'Dabiq' (the online magazine of Islamic States of Iraq and the Levant) reveals their reasons of using Bangladesh for terror attacks to be the geopolitical advantage and close proximity to India. Bangladesh has often been used as a launch-pad of attacks against India; not only for Islamist terror attacks from outside, but also for their inside insurgencies.
Bangladesh, the subconscious protector of its closest neighbor, had often played the role of a coadjutor in countering insurgencies of North East region of India. The Chairman of United Liberation Front of Asom (Ulfa) Aravinda Rajkhowa was detained and handed over to India in 2009, the ULFA stalwart Anup Chetia was arrested in 1997 and deported in 2015 after 18 years of imprisonment in Bangladesh, ULFA leader Ranju Chowdhury alias Rattan Sarker was arrested in 2010. Bangladesh handed over the entire ULFA leadership and Bodo insurgent leaders to India. Bangladesh's zero tolerance policy against terrorism had benefitted India immensely as North-East insurgencies were a real bummer for India.
India might have paid the favor back by covertly helping Bangladesh to arrest fugitive killer of 'Bangabandhu' Sheikh Mujibur Rahman. It's known that there is an extra-ordinary real-time co-operation and collaboration between the intelligence agencies of India and Bangladesh.
India repeatedly lauds Bangladesh's zero tolerance policy against terrorism, Indian Prime Minister Narendra Modi, Indian President Ramnath Kovind, Foreign Minister, Home Minister and Chief Ministers of neighboring states had often expressed their appreciations and gramercy.
For now, the insurgency is on its lowest in the North-eastern part of India, for which the newly elected Chief Minister of Assam, Hemant Bishwa Sharma has expressed his gratitude to Bangladesh and desire to enhance business and connectivity between Bangladesh and North-East India. It will happen eventually, equally benefitting both the countries, strengthening the ties. Just as Bangladesh extended its hand to establish peace there, India also needs Bangladesh's assistance for the prosperity of that region. India wants to reach and connect to the hard-to-reach part with transit facility from Bangladesh, which Bangladesh responds with a counter-proposal of transshipment. A trial run had held last year opening a new door of economic potential.
Regional trade is below its potential in South Asia, but leaders of India and Bangladesh are building upon strong bilateral ties for economic growth and prosperity. Maitri Setu, or Friendship Bridge, built over the Feni River is a crucial corridor that will facilitate this. Several connectivity channels were revived, whereas few projects are ongoing, many are on the negotiation table. If a seamless connectivity is established, time and cost will be reduced and both the side of the border will prosper exponentially. This hard-earned fleeting quiescence in NE can only be slacked up if livelihood and trade become exacerbated. Like peace, prosperity in NE may come taking Bangladesh's hand.
Insurgencies in NE had taken it back by 50 years. It's high time India concentrated on the betterment of the livelihood of the people of NE. For this connectivity and infrastructure development with Bangladesh is must. This will also open new avenues of transportation through Bangladesh to NE, Bhutan and Nepal.
There is an age-old philosophy that it is the interdependence of economics, survival, stability, progress, and security that reduces the chances of conflicts between nations, especially the neighbors. Stability, peace, progress, and security of India and Bangladesh are interlinked and interdependent due to their common interests, future and destiny.
A peaceful region enhances business, boosts economy. Peace is what the people of Bangladesh and India wants. Peace is everyone's right.
May peace be upon everyone in the world.
What Does NATO Withdrawal from Afghanistan Mean for Regional Actors?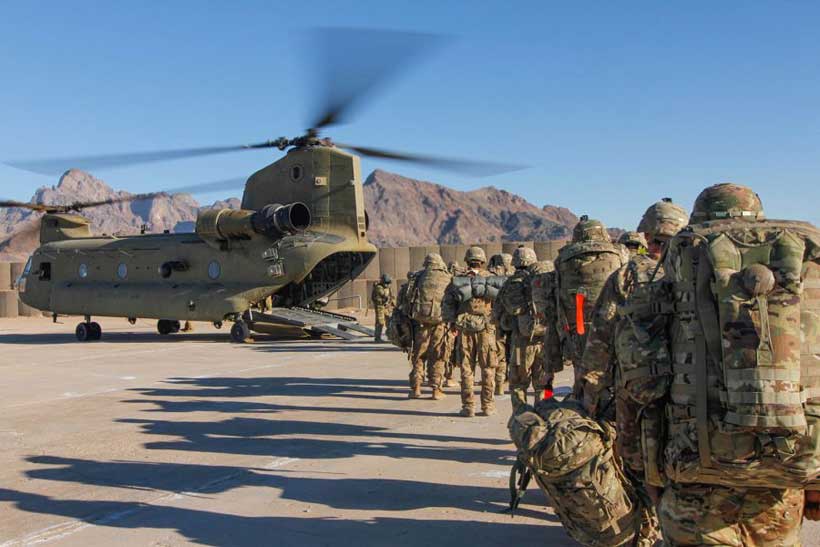 By September 11, 2021, NATO's 20-year operation in Afghanistan will come to a close. That date marks the 20th anniversary of the 9/11 attacks on U.S. soil that prompted the invasion of the Central Asian state to eradicate the Taliban and the Al-Qaeda extremist group which used the country as a base for global terrorism.
America's longest and most expensive war is coming to an end, but the country left behind finds itself in a state of turmoil. Peace talks between the internationally recognized Afghan government based in Kabul and the Taliban held in Doha, Qatar, have stalled. The Taliban's hand in negotiations is becoming increasingly strong as the group has managed to seize power in roughly ⅓ of Afghanistan's administrative districts sending Afghan government forces fleeing across the borders of neighboring states. Many districts have fallen to the Taliban without much resistance from the NATO-funded and equipped government forces compounding fears that Taliban influence and power will only grow as coalition forces complete their withdrawal.
The NATO withdrawal creates significant hurdles for regional stability and a power vacuum in Central Asia. There are several players, both internal and external, who are seeking to fill the void left by the Americans and their allies. Pakistan, India, Iran, Turkey, China and Russia seem poised to play the next "great game" in the so-called "graveyard of empires". Some of these states have a vested interest in the stability of Afghanistan to ensure regional security and foster economic interests as well as mitigate the spread of extremism and narcotics flows from the state. Some actors stand to benefit from the current instability; supporting rival groups in hopes of enhancing influence and having the upper hand on geopolitical adversaries when the dust settles on the Afghan conflict. This paper will identify some of the most prominent outside actors in the current Afghan crisis, what those actors seek to gain in Afghanistan, and how they will try to achieve those aims.
Pakistan
Pakistan is arguably the most active actor in Afghanistan at this point. Pakistan has longstanding ties to conflict in Afghanistan. During the Soviet invasion of Afghanistan in 1979, Pakistan was an important base for the Mujahidin who eventually waged a guerilla war against Soviet invaders. Pakistan aided the United States in promoting opposition to the Soviets in Afghanistan and was incredibly successful in this role. In the contemporary context, Islamabad has maintained close ties to the Taliban offering support in military hardware, intelligence, being a haven for those fleeing NATO coalition advances in Afghanistan. There are cultural links between Afghan and Pakistani communities with Pashtun tribes living along the borders. Pakistan is one of the major actors that is thriving in the current instability caused by NATO's withdrawal. The links between the Taliban and Islamabad allow Pakistan to wield considerable influence in Afghanistan; Pakistan has been increasingly pursuing a policy separate from its former close U.S. ally, with relations damaged between the two over Pakistan's support for terrorist groups. Islamabad also maintains a poor relationship with the internationally recognized government in Kabul. Recently, the Afghan government has recalled senior diplomats from its embassy in Pakistan over the alleged kidnapping of the ambassador's daughter on the Pakistani soil. Pakistan is also in constant competition for influence in the region in opposition to its historic rival, India.
Despite benefitting from the current turmoil in Afghanistan, its ambitions have become more nuanced in recent years. Pakistan has been growing closer with China, described as its "iron brother" and is a major recipient of investment under the Chinese Belt and Road Initiative. Pakistan is being forced to re-evaluate its policy in Afghanistan to protect its links to China and prospective projects under the BRI. China is interested in promoting stability in the region, it has been hesitant to invest in Afghanistan due to previous experience with instability damaging economic prospects in the country. Pakistan and China have engaged with the Taliban and Kabul in a trilateral format to promote peaceful resolution in the country, solidifying both states' role in the peace process and protecting a potential economic corridor. There is also the prospect of a rail line linking Pakistan, Afghanistan and Uzbekistan for both passenger and cargo freight that will not move forward without security guarantees in Afghanistan.
Despite playing the role of destabilizer for decades, Pakistan now seeks to reimagine its role as one of a mediator and promoter of economic stability and regional connectivity. Pakistan's ties with the Taliban, although still strong in some groups within the Taliban, are strained by the perception of the Taliban as Pakistan's proxy in Afghanistan. The two do share common interests and goals in the country, including opposition to the Kabul government; the Taliban is careful to distance itself from Pakistan to some degree in hopes of projecting itself as an independent and legitimate actor. The Afghan Taliban has also refused to distance itself from the Pakistani Taliban despite repeated attempts at pressuring the group to do so by Islamabad. The United States has also put pressure on the Taliban in peace talks to remove military personnel and structures from neighboring countries, a direct reference to Pakistan where the Taliban has a significant presence on the ground.
India
India's aims in Afghanistan are very clear: to counter the influence of Pakistan and to reduce the potential for Afghan territory to be used as a base for anti-Indian extremism. India has long been opposed to the Taliban and maintained a policy of non-engagement with the group. This policy has recently changed due to the changing conditions on the ground. This is not unique to India, many states that have formally declared the Taliban a terrorist organization have been forced to accept the likely scenario that the Taliban will remain a consistent force in the country moving forward. The Indian government has supported the U.S. and NATO mission in Afghanistan and the government in Kabul through investment and diplomatic support. With the Kabul-based government losing control of large swathes of territory and widely seen as corrupt and unpopular, New Delhi has engaged with the Taliban in direct talks.
Indian assets have been targeted by Taliban groups with close ties to Pakistan, such as the Haqqani Group, for years. Indian investment and support in the governance of Afghanistan were also largely contingent upon the (relative) security and stability provided by NATO forces in the country; these investments are now at risk of becoming a sunk cost with little to show. India under BJP Prime Minister Narendra Modi has sought to take a more active role in international affairs, particularly in countering Pakistan and China's influence on the Asian continent. India may seek greater involvement in the Afghan peace process; likely through increased coordination and cooperation with Russia and Iran. Besides, India may want to utilize its position as a member of the Shanghai Cooperation Organization (SCO), of which China and Pakistan are also members, to find common ground on the Afghan security issue with its traditional adversaries. It is also important to note that if the Taliban seeks to become a legitimate governing force in Afghanistan, cooperation with New Delhi will be important as it is an important regional player with significant economic and political clout. This cooperation may take the form of greater separation between the Taliban and Pakistan's intelligence services which India views as a hostile actor and promoter of anti-Indian terrorist activities.
Turkey
Turkey's position in Afghanistan presents many opportunities for the only Islamic-majority member of the NATO alliance. Turkey's foreign military presence under President Recep Tayyip Erdoğan has been significant with active involvement in Syria, Libya, Iraq, Nagorno-Karabakh. Turkey's relationship with the United States and other NATO allies has been tense in recent years. Its military involvement in Syria and Libya has not been received positively by all parties, and its purchase of Russian S-400 missile defense systems drew the ire of the alliance, ending with Turkey's removal from the F-35 fighter program.
Turkey has recently attempted to restore its reputation with NATO allies and the United States after some viewed Erdoğan as increasingly authoritarian and too close to Russia. It has offered to secure Afghanistan's Hamid Karzai International Airport, seen as an essential link to the world for international diplomats to remain in Afghanistan following NATO withdrawal. The government in Ankara is also seeking to increase its involvement in Afghanistan as a mediator with the Taliban; Turkey has hosted the Taliban and Kabul-based government for talks in Istanbul earlier this year.
Greater Turkish involvement in Afghanistan as a security guarantor and mediator, welcomed by NATO allies, is not being received positively by all parties. The Taliban have gone on record stating that a continued Turkish military presence in Afghanistan is not acceptable. The group believes that Turkish troops remaining in Afghanistan violate the terms of the 2020 peace agreement with the United States that stipulates NATO troops are obliged to withdraw from Afghanistan. They believe that Turkey, despite being "a great Islamic country", is still an occupational force that will not be tolerated. Russia may also be unenthusiastic about a greater Turkish role in Afghanistan. While Russia does have a vested interest in maintaining stability in Afghanistan, recent competition with Turkey for influence in its Central Asian sphere of influence (particularly, in the Nagorno-Karabakh conflict) means an enlarged security role for Turkey in its backyard may be received coolly by Moscow.
Iran
Iran, which shares a 900+ km land border with Afghanistan, also intends to play a greater role in Afghanistan following the departure of its NATO adversaries. Iran, a Shiite-majority nation, has a complicated relationship with the Sunni Taliban. The two have long had ideological differences that have been glazed over due to a common enemy in the United States. The Afghan government has accused both Iran and Russia of training and equipping Taliban militants on Iranian territory for attacks on NATO and government forces. Iran is forced to take a more realist approach to the Taliban. Despite ideological differences, it recognizes that the Taliban will remain a powerful influence in Afghanistan and sees its best prospects for influence in the region through cooperation with the Taliban and traditional allies like Russia.
Iran also has economic and demographic considerations pertaining to the Afghan conflict. Iran is home to 780,000 registered Afghan immigrants and refugees in addition to an estimated 2.1-2.5 million undocumented Afghan migrants. Iran faces a future demographic crisis; its population is aging, its economy is in decline, and fertility rates are far below the necessary levels to spur future economic growth. With the impact of Western sanctions sending the Iranian economy into a tailspin, Iranians are now hesitant to have more children as economic prospects in the country decline. The Afghan crisis provides Iran with a potential surge in migration that may help mitigate population decline and strengthen its negotiating power in resolving the conflict.
Russia
Russia's position in Afghanistan is multifaceted. The historical memory of the Soviet-Afghan War from 1979-89 which is widely regarded as a significant contributing factor to the decline of the Soviet Union still weighs heavily on many Russians. Russia also maintains close security ties to the states that border Afghanistan, namely: Turkmenistan, Tajikistan, Uzbekistan and Iran. Russia's largest foreign military base is in Tajikistan, while the Collective Security Treaty Organization (CSTO), a Russia-led military alliance, figures to play a major role in any fallout from the Afghan crisis to secure the borders of member states. Russia has deployed tanks to the Afghan-Tajik border and plans to hold joint exercises with Uzbekistan and Tajikistan in August along the border regions. Russia considers Central Asia and the former Soviet states to be its sphere of influence and maintains this influence through its role as the primary regional security guarantor. The current Afghan crisis represents a significant challenge to this role.
Russia's long-standing opposition to a NATO presence on its southern flank is well-known, but the "hasty" withdrawal of the coalition forces threatens to provoke instability across the entire region. Russia fears that Afghanistan's internal instability could spread to fragile neighbor states, such as Turkmenistan and Tajikistan. It also has legitimate concerns about the prospect of Afghanistan being used as a base for extremism targeted towards Russia or supportive of terrorists in Russia's Caucasus regions. There is also the issue of the Taliban's role in the narcotics trade in Central Asia. Russia has an interest in the stability of Afghanistan and the ability to reduce the flow of Afghan heroin through Central Asia and into Russia.
Russia will be an important actor in Afghanistan moving forward, and there are unique opportunities to collaborate with traditional allies and old adversaries alike. The Taliban, formally a terrorist organization under Russian law, were invited to Moscow for talks regarding the Afghan peace process in March 2021. Russia will likely coordinate with its allies in the CSTO and SCO to take a larger role in promoting stability in Afghanistan. Direct unilateral military involvement in Afghanistan by Russia is unlikely due to the legacy of the Soviet-Afghan War but collective support vis-a-vis multilateral forums remains in the realm of possibility. It has also recently been reported that Russia has made a surprising bid for cooperation on Afghanistan with the United States. At their summit in Geneva earlier this year, President Putin made an offer to President Biden for U.S. forces to utilize Russia's Tajikistan and Kyrgyzstan military bases for intelligence operations in Afghanistan. The United States has still not committed to acting on Russia's offer, but after promising greater cooperation at the Geneva summit the potential for enhanced cooperation on Afghanistan is not out of the question despite tensions between the two powers.
China
China shares similar ambitions to Russia in maintaining the stability of Afghanistan. China considers the Taliban a terrorist organization and is wary of the group due to its previous support for separatist Uighur Muslims in its bordering Xinjiang autonomous region. However, like Russia, China understands that the Taliban presence in Afghanistan is an undeniable reality. It recognizes that a degree of cooperation with the Taliban is necessary to maintain stability and influence going forward. In 2019, Beijing held talks on the Afghan peace process with the Taliban seeking to establish ties with the group it had previously opposed. China is seeking to play an active role in the economic reconstruction of Afghanistan following the NATO withdrawal. The country's flagship Belt and Road Initiative and China-Pakistan Economic Corridor (CPEC) are significant investments that require regional stability to flourish. China has dangled the prospect of greater Afghan involvement in the CPEC as an incentive to maintain stability in Afghanistan where it has previously been hesitant to invest.
Like Russia, China is incredibly concerned about the prospect of Afghanistan being used as a base for exporting extremism into its territory, particularly in Xinjiang. Flows of narcotics into China via Afghanistan are also a cause for concern for decision-makers in Beijing. The Chinese government has maintained its best prospects for mitigating these potential issues through active engagement with the Taliban and the incentive of monetary support in exchange for stability and non-interference in domestic affairs. The Taliban has responded positively to overtures from the Chinese government and has pledged not to interfere with China's internal affairs, although the level of control they exercise over its various factions is still unclear. China's unilateral military involvement in Afghanistan is unlikely. Instead, China is likely to utilize its role as a leader within the SCO to pursue multilateral solutions for promoting peace and stability in the region. It will likely collaborate with Russia and other regional players, including the Taliban and the Kabul-based government, to ensure that the conflict does not spill over into Chinese territory and to secure its investments in the region.
What Happens Next?
The power vacuum in Afghanistan left by the United States and its NATO allies is quickly being filled by several regional players. Some states, such as Pakistan, hope to take advantage of longstanding ties to the Taliban to exert considerable influence over the Afghan peace process and to gain the upper hand over regional rivals namely, India. States such as Turkey and Iran stand to benefit (to some degree) from the internal instability of Afghanistan.
For Turkey, a greater role in security in the region enhances its Central Asian presence and appeases NATO allies. For Iran, collaboration with the Taliban allows for a greater influence in a territory previously occupied by adversaries while the flow of migrants may mitigate some of its own internal struggles.
China and Russia, relieved that the NATO presence on their borders has been significantly diminished, still have a vested interest in the stability of Afghanistan. For China, the overwhelming majority of its concerns are economic. Stability will allow for greater investment in the region and the protection of existing assets. For Russia, security concerns are paramount in Afghanistan. It fears that instability may spread to its Central Asian neighbors and that it may be forced to play a greater military role in the region as the primary security guarantor for CSTO allies.
These countries have been actively engaging with the Taliban and the Kabul government, hedging their bets in anticipation of a power-sharing agreement between the two parties in the near future. Despite previously viewing the Taliban as a terrorist organization, both China and Russia recognize the need to engage with the group to secure influence in the country going forward.
For all actors involved in the Afghanistan conflict, there is a certain "wait-and-see" mentality; most actors are engaging with all sides hoping to secure influence regardless of the outcome and to avoid a civil war that may spread beyond Afghanistan's borders. It remains to be seen how effective this strategy will be and how the situation will develop in Afghanistan following the conclusion of the NATO and U.S. withdrawal from the country.
From our partner RIAC
Why Strategies of Stakeholders in Afghanistan Failing Against Taliban?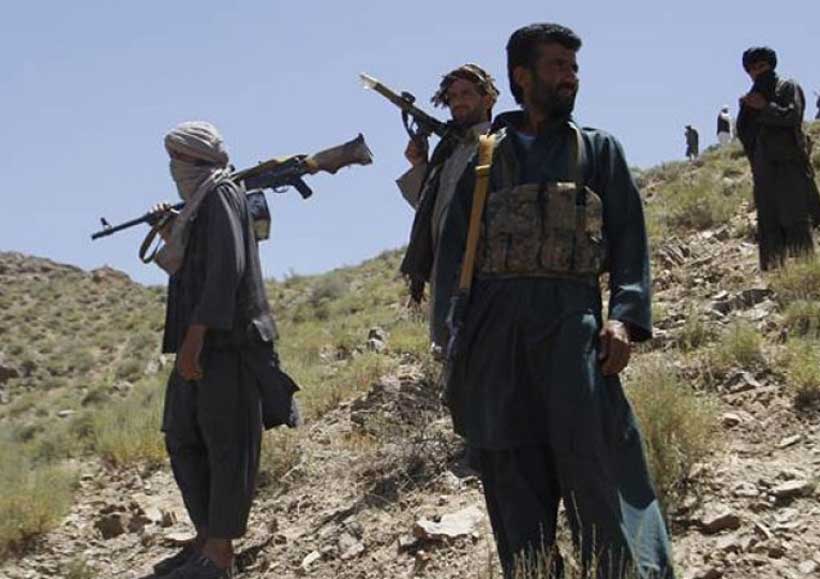 Taliban is increasingly gaining ground in Afghanistan, on daily basis, for considerable period. US may have declared ending its military mission in Afghanistan as "Mission Accomplished on 'Global War on Terrorism' (GWOT)", but in reality, its embarrassing exit will continue to haunt its reputation for a long time. With Taliban gaining territory every passing day, simultaneously imposing horrifying restrictions on captured territory as 'Islamic traditions' it indicates transition of GWOT into global resurgence of terror, in collusion with Pakistan. While all regional stakeholders are concerned, but watching helplessly, it is evident the strategy adopted by Taliban, assisted by Pakistan has done better than that of others, so far, unless a positive mid-course correction takes place to turn the tides. A critical analysis of strategies of each of the stakeholder is necessary to infer future possibilities.
Why US lost GWOT in Afghanistan?
US supported by multinational forces entered GWOT, post 9/11 incident, with an aim to dislodge Taliban Regime, which sheltered al-Qaeda under Osama Bin Laden, who masterminded execution of the barbarous terrorist act in New York. Their military aim encompassed ensuring that no terror group in Afghanistan becomes strong enough to hit their mainland again, besides eliminating Osama Bin Laden and some other terrorist leaders. Peace and Development in Afghanistan was an expected side-effect, not their main aim. To execute it, US had to depend on Pakistan for logistics chain, intelligence and boots on ground, despite full knowledge of Pakistan's support to Taliban and other terror groups, having gainfully used services of ISI and Pakistan Army against erstwhile USSR.
As per principles of war, had US stuck to its aim and exited after dislodging Taliban Regime, reinstating a democratically elected Government in place, eliminating Osama Bin Laden, marginalising al-Qaeda and other terror groups, it would have been a graceful exit. It stretched its aim to impractical limit, of eliminating Taliban and other Islamic terror outfits from Afghan soil, least realising that the military power by itself can't eliminate Wahabi ideology. Finding only military solution to problem of religious fundamentalism was a strategic misjudgement. This shifted achievement of the aim of multinational forces (MNF), beyond their culmination point, operationally.
MNF was of fighting from urban bases, through technology and airpower could not eliminate Taliban from rural areas. People are centre of gravity in such operations; hence one innocent kill in collateral damage of airstrikes can lead to birth of many terrorist, strengthening ideology of fundamentalists. Battle fatigue and political considerations steered the desire of MNF to pull out. In exuberance to do so, sham peace negotiations of US with Taliban (which turned out to be an exit deal) was the next error committed by US. It legitimised Taliban as political entity from terrorist status; which led to a tired US military, fighting defensive battle against a resurged, legalised Taliban for a safe exit.
US consistently underplayed Pakistan's support to Sunni terrorists in the region, making it a major beneficiary of monetary help and military hardware. It is to the credit of Pakistan that it lured US to extract maximum, by encashing their expertise in terrorism, and finally helped US in defeating itself in GWOT. Now after 20 years of war, losing 2400 soldiers, more than $3 trillion, US and MNF have also lost the strategic space, bases in Pakistan, amounting to a walkover in Af-Pak region. A threat by US, not to recognise Taliban, if it takes over Afghanistan by force, forming Quad with Pakistan, Afghanistan and Uzbekistan, some drone strikes and evacuating informers are weak responses to mitigate embarrassment indicating its helplessness.
Is Strategy Adopted by Taliban Superior?
A battle hardened Taliban having learnt some lessons after losing war against MNF, managed to survive in rural areas with full support of Pakistan, hosting some of their leaders in safe sanctuaries in their country, despite claiming to fight for US and MNF. When the MNF crossed their culmination point, Taliban with Pakistan's support started to gain ground in rural areas. Taliban encashed on the combat fatigue of US forces and its political ramifications, encouraged US Administration to talk, establishing its legitimacy as an essential actor. Pakistan's mediation in this exercise favoured Taliban and not US, although the optics was differently narrated. Thus a rejuvenated Taliban was fighting a tired US Forces, operating from their bases avoiding rough terrain and infantry dominated operations, relying more on technology and firepower, which has serious limitations in type of terrain in area of operation. The air and drone strikes proved inadequate to prevent growing influence of Taliban. This triggered a race for strategic space in that region, with almost every neighbour (Russia, Pakistan, China through Pakistan, Iran and Qatar) organising peace talks between various stakeholders, primarily to suit their own interests.
With US Taliban Peace Deal signed and US withdrawal in progress, Taliban gained maximum strategic advantage by consolidating occupation of rural areas and then increasingly capturing various border districts to takeover crossings of Afghanistan with other countries to isolate Afghan National Defence and Security Forces (ANDSF), which have numerical superiority, but are based in urban areas, having defensive mindset. With few military gains the strategic momentum of Taliban has improved and initiative is on their side. This has increased the pace of capturing territory, while their political and diplomatic wing continues with sham talks.
Taliban also encashed on urgency of US Forces to exit, by putting up demands like release of 5000 prisoners, which Afghanistan Government had to agree under US pressure. This in effect increased the numbers of fighters of Taliban. In the meantime Pakistan, increasingly under pressure from FATF, diverted over 10,000 terrorist to fight alongside Afghan Taliban, besides some professional guidance from Pakistan Army and ISI, and occasional air support. Taliban is now in a position to insert itself between important towns to isolate ANDSF, struggling with low morale, due to some surrenders.
Taliban's strategic aim is to get into power structure on their terms, without fighting any elections, by putting maximum pressure on negotiating table, after capturing maximum territory. That is why they are continuing with talks and offensive simultaneously. Taliban is aware that with Sharia Law tag it can never win an election (which it terms as non-Islamic governance model of West). It may not be keen to seize power by Force due to fear of being isolated, which will make it difficult for them to govern, giving rise to forces countering them within. They are aware that they don't have mass people's support, who have got used to democracy in last 20 years. Taliban thus finds talks and offensive simultaneously, as their best option for political solution in their favour.
All promises of Taliban leaders that it is moderate Taliban 2021 capable of meeting people's aspirations, stand junked as 'Shariah Law' like curbs back in place in Taliban controlled areas. Men lose freedom to shave & smoke, forced to wear turban, women lose freedom to moving out without male companion and most disgusting is listing of single girls between 15 to 45 years, to be married to Taliban fighters as reward. Even if Taliban leaders pose moderate, their fighters will not let the leaders settle down for anything but Shariah Law.
What is Going Wrong with ANDSF Strategy?
ANDSF in numbers are two to three times more than Taliban fighters, but are low in morale, suffering a defensive mindset. They are not venturing out of urban areas and trying to halt Taliban with less potent air power which Americans had. Over last 20 years they went into a syndrome of overdependence on foreign forces and foreign aid. The Afghan Government with fractured mandate and various groups eyeing to share power, weakened the homogeneity, as an effective establishment to govern. In military strategy, a defender can never win, but can at best delay the defeat. Operationally ANDSF are making same mistake as MNF made by trying to win by airpower and defending bases, thus leaving the initiative with Taliban. If ANDSF fights with offensive mindset, sound strategy, small gains can improve sagging morale, which can change the tide against Taliban.
China; A wild Card Entry!
Chinese strategic interest in Afghanistan includes, connectivity projects to Iran by extending CPEC to get warm water access, fill the strategic space vacated by USA and exploit mineral and other resources of Afghanistan, including share of narcotics trade.
China, with initial hesitancy of not becoming the third power (after USSR and USA) to suffer "Graveyard of Empires" seems to have made an unprecedented move of recognising, engaging and striking a deal with Taliban by inviting its high power delegation to Tianjin, ignoring the Government of the day in Afghanistan. China hopes that it will be able to secure its security and economic interests with Taliban, which is promising no support to ETIM and inviting their investments, thus opening the window for economic exploitation, in a haste for recognition. It is interesting to see that Islamic Emirate, posing to champion Islamic cause are getting sold out to ignore atrocities to Uyghurs for the sake of power and money, or it's a sham promise to get recognition.
This is a dangerous honeymoon, because neither Taliban is homogenous, nor Chinese have support of local population and there are many groups like ISKP, which may not buy the offer of China to ignore atrocities in Xinjiang. Taliban itself has ETIM cadres fighting for them including some commanders, who are unlikely to compromise, although they don't mind making a sham promise for the sake of seeking international legitimacy. China may thus find that it may be much more risky to operate any transport corridor in Afghanistan, than doing so in Pakistan, where a politicised Army is involved in sustaining it with little success. Chinese however have learnt a lesson out of Russian and US debacle, therefore, despite their strategic interest they haven't invested any large amount in Afghanistan so far, nor are they likely to do so, unless they are very sure of the viability of the next government.
Pakistan's Double Game: Unprecedented Opportunities and Concerns!
Pakistan's strategic aim has always been to seek strategic depth in Afghanistan by enforcing Durand Line over friendly or weak government in Kabul, and edge out other players from Afghanistan. It has been uncomfortable with Indian presence for developmental work in Afghanistan and growing closeness between USA and India to an extent that it was propagating an unsalable narrative that India is trying to surround it from three sides. Its nexus with Taliban is quite old and its assistance to it was one of the causes of US failure in Afghanistan, as it managed to play a double game with US and Taliban. It was also an opportunity for Pakistan to send out large number of terrorists to fight alongside Afghan Taliban, whom it wanted to relocate to avoid FATF fallouts, to preserve what it terms them as their 'Strategic assets' to be used elsewhere later.
The opportunity is also marred with some serious concerns. Taliban in power never compromised on Durand Line and their stance in future is likely to be similar. Taliban also has many groups within including TTP, which will also get stronger to strike Pakistan, as power of Taliban grows. Innumerable refugees outflow along with some inimical terror groups is also a concern. Pakistan's strategy of joining hands with Taliban, dumping Ghani's Government and luring China in this strategic space has gone off well so far. It has also been successful in edging India out of Afghanistan, to some extent, with its terrorists incrementally damaging Indian built assets.
Other Stakeholders!
All other stake holders are concerned with likelihood of export of terrorism, but are gravely short of options and leverages, as no one is keen to put boots on ground, knowing fully well that no foreign recipe of peace in Afghanistan has worked in past, nor will it work in future. Russia is concerned about export of terrorism in CAR states, where it assumes a priority right due to historical connect of USSR. It is however in no mood to burn its fingers again by any direct intervention. CAR countries are strengthening their military forces along borders to minimise export of terrorism into their countries and handle upcoming unprecedented refugee crisis, if Taliban comes to power.
The Indian Discomfort!
India has always been emphasising on Afghan led, Afghan owned, Afghan controlled, elected, democratic government and has invested tremendous amount of goodwill in people of Afghanistan and Ghani's Government through large amount of development projects, and capacity building of various institutions, with a cumulative sunk cost of $3 billion, more than any other country in the region. India suffers from a major handicap that despite being a legal neighbour of Afghanistan, it doesn't physically hold the common border, thus has no direct land route. This reduces the capability of India to directly influence outcomes in Afghanistan; hence it was never taken seriously by other stakeholders even during talks.
All effort by India are being made indirectly, through diplomacy and capacity building of institutions including ANDSF. The historical engagements with Taliban in past have not been positive, in the backdrop of Kandahar hijacking or Indian support to Northern Alliance; hence if Taliban comes to power it is unlikely to prioritise Indian interest over Pakistan. The Indian strategic interest include connectivity projects to CAR through Afghanistan, bypassing Pakistan and prevention of export of terrorism. In this context, if Taliban comes to power, India will have to do business with Government of the day. It was known that Afghanistan was never stable in last few decades; hence Indian planners need to rethink if investment of $3 billion in an unstable country was worth the effort or otherwise.
What Next?
There is a need to boost the morale of Afghan Forces, with air support, military assets and maintenance of its existing damaged air assets. An offensive mindset, and sound military strategy can turn the tide in ANDSF favour. They need to focus on recapturing border crossings, utilise other non-state actors also in engaging Taliban to weaken blockades with guerrilla tactics. There is a need to create a viable countervailing force within Afghanistan, as Taliban suffers a weakness of poor population support and lesser numbers. There is a need for US to rein Pakistan in adding strength to Taliban through overt/covert means, for the sake of innocent people ladies and children of Afghanistan. History may not excuse global community, silently witnessing a democratic society being plunged into stone age governance, functioning on religious fundamentalism mode, ready to export terrorism globally.
If left to Afghan people, civil war will continue and Taliban even if in power, will also face unprecedented cycle of instability from angry population resenting Sharia law and rival groups in Afghanistan and within Taliban. Various tribes and terror groups will ensure that no single entity or foreign player gets that strategic space exclusively. It is unlikely that China-Pakistan will find it easy to exploit the situation amidst expected instability. This will certainly have a telling effect on regional and global security situation, as Af-Pak Region will become the largest breeding ground for terrorism, with some of the terror groups again becoming strong enough to strike US, EU, China, India or CAR. Afghanistan seems to be heading for a situation where in different areas will be under influence of different entities, leaving helpless population in the hands of fundamentalists.