Sino-US rivalry and the myth of Thucydides Trap
The writer of the view that are an outcome of complex phenomena. One can't understand them through the lens of Thucydides trap which he considers nothing short of a China-bashing myth. He points out that nuclear capability itself is a great deterrence to war adventurism. He stresses that wars are outlandish in terms of postulates of Modern theory of Conflict Management; that states conflict is not spread by a black sheep but it is natural to human relations. It can't be eliminated by eliminating the blacksheep. The key to success lies in keeping the conflict to its minimal point while remaining peacefully engaged with one's adversary.
Wars end in ceasefires, "grand concerts', and realisation that they were avoidable. That they were cumulative upshot of reciprocal stupidities of belligerents. Post-World War II period has not witnessed any war between major powers as they realise that how destructive a nuclear war would be. The potential belligerents nowadays enjoy armchair warfare blaming one another of hostile intentions.
Fallacy of thinking templates
The best way to analyse why a war broke out in the first place is to interview the key warriors or belligerents. But, most of them stand perished in wars unable to tell their part of the story. As such, major powers rely on thinking templates like Thucydides Trap to create imaginary rivals to fit in the crucible of their templates.
Thucydides's Trap comes about "when a rising power threatens to displace an established power. Graham Allison, in his Destined for War (page vii) says, 'As a rapidly ascending China challenges America's accustomed predominance, these two nations risk falling into a deadly trap first identified by the ancient Greek historian Thucydides…He explained: It was the rise of Athens and the fear that this instilled in Sparta that made war inevitable'. Though key players may abhor wars "unexpected events by third parties or accidents that would otherwise be inconsequential or manageable, but even ordinary flashpoints in foreign affairs, can act as sparks that trigger large-scale conflict". Thucydides trap could perhaps be rephrased as stupidities trap.
Arnold Toynbee once said" history is something unpleasant that happens to other people". Through their myopic decisions rulers sleep walk into the vortex of war. They are sure that their enemies would perish both they would survive. Yet the outcomes are quite pungent. Look at the outcomes of the World War I (1914-18) and II (1939-45). When the World War I ended in 1918, the Austro Hungarian Empire had vanished, German Kaiser ousted, Russian Tsar shown the door, France, Britain and so many other countries were left to mourn loss of depletion of their treasuries and extinction of youth capital (scientists/engineers/doctors/teachers/intellectuals-to be). At the end of the World War II, Germany could not replace the United Kingdom. Two unexpected hegemons the erstwhile Soviet Union and the USA were born out of the womb of the war. The UK lost the fifty colonies that Hitler much talked about in his fiery speeches.
Before committing suicide, Hitler must have reminisced ' I was mistaken not to have thought about eliminating England as they were sons of a German tribe l'anglais who migrated to britain due to vagaries of nature'. 'I was a fool to have ventured into the freezing Russia'. John Fitzgerald Kennedy rejected the dictum "better dead than Red". Yet many of his decisions pushed closer and c loser to a nuclear confrontation with the Soviet Union. During post-WWII, McCarthyism had blurred American vision so much that they saw red in everywhere.
Classical versus Modern theory of conflict management
Relations and conflicts between states
Thucydides trap takes a simplistic view of relations and conflicts between states.Thousands of years back Chanakya posited his mandal (interrelationships) doctrine.
One of his most misunderstood postulate is 'all neighbouring countries are actual or potential enemies'. So they have to be subdued. Little attention is paid to another of his counter-balancing postulate, mandal (interrelationships) doctrine. In mandal, Chanakya thinks in terms of intersecting and just touching circles. He focuses on intersecting section of two intersecting circles like in mathematical solution set theory.
Even Kissinger, Kafka, et al, believed in establishing effective 'spheres of influence'. Rich, powerful and progressing countries could but would not shun their poor pals in the comity of nations.
History shows that weakness invites aggression. Often militarily strong countries have attacked weaker nations with 'litany of problems' on one pretext or another. Economic motive could be unearthed in both modern and ancient wars. For instance, the Trojan War (1250 BC) was caused by an economic rivalry between Mycenae and Troy. Grants by Persia of good western Anatolian land to politically amenable Greeks, or to Iranians, created a casus belli for wars with rivals.
Yet all wars are justified by the now discarded Classical Theory of Conflict management, and rejected by the Modern Theory of Conflict management.
According to modern theory of conflict management, terrorism or any conflict for that matter is not really caused by a few black sheep, as assumed under the Classical Theory of Conflict Management.
The Classical Theory says that "conflict is created by a blacksheep. If he is eliminated the conflict is eliminated there and then". The modern theory, on the contrary postulates "No matter what you do conflict cannot be eliminated. It is natural to relations. However, through effort, it could be kept at its minimal point. And the minimal point is the optimal point".
Fallacy of rising Dragon
It appears that Joe Biden is not a prisoner to Thucydies trap. He views rivalry with China as intense competition not as confrontation. He calls the shots but then quickly defuses the situation. For instance, to pacify furious China about `freedom of navigation' in the South China Sea, he dispatched USS Pal Jones into the Lakshadweep waters. The aim was to send the message, that China need not fume and fret much about the Quad. The USA still thinks in terms of some principles.
Neither Sparta nor Athens was a nuclear power. If so, they would have perhaps preferred to remain engaged in a long period of cold war. In the ancient Greek world, it was Athens that threatened Sparta. In the late 19th Century, Germany challenged Britain. Today a rising China is believed to be challenging the United States. But, neither China nor the USA is structurally similar to Sparta or Athens. For ease of thinking we liken the two states to either China or the USA.
Today's China is more inspired by Song dynasty which pushed economic progress through peace rather than wars like some other dynasties. China remarkably grew in terms of Gross Domestic product, imports, exports and reserves. But it still lags behind the USA.
China's GDP of 7% as a percentage of the United States' in 1980 rose to 61 % in 2015, imports from 8%to 73%, exports from 8% to 151%, and reserves from 16% to 3140%. Chinese economy doubled every seventh year. Still, it is no match for the USA. Chinese workers have become more productive. Yet they are quarter as productive as the American. China still lags behind the USA in major economic indicators. Look at Chinese economic size in terms of GDP: year 2000 ($ trillion 1.211), 2010 (($ trillion 6.101), 2016 (($ trillion 11.199). Corresponding figures for the USA are: U.S. 2010 ($ trillion 10.285), 2011 ($ trillion 14.964), 2016 ($ trillion 18.624). GDP per capita ($) for the aforementioned years from 2010 to 2016: China 940. 4,340, 8,250. U.S. 36,070, 48,950, 56,810. Researchers in R&D (per million people) China: 547.3, 903, and 1176.6. Corresponding figures for the US: 3475.7, 3868.6, and 4232. R&D expenditure (% of GDP) China: 0.896, 1.71, and 2.066. U.S.: 2.617, 2.734, and 2.794.
True, China has been the fastest-growing economy since 1979. Yet, it is nowhere near surpassing the USA even on one account that is gross Domestic Product. Heretofore are China and US figures of economic growth for the years 1977, 1987, 1997, 2003, 2008, and 2019. China: China 843,097, 1,883,027, 3,706,647, 6,187,983, 8,908,894, US$ trillion) 14.4. USA: USA: 3,868,829, 5,290,129, 7,109,175, 8,431,121, 9,485,136, and 21.44.
Engagement not containment
Wars precede isolation. A benign corollary of Sino-US rivalry is that they are not isolating from one another but engaging in multi-dimensional economic relations.
Mr. Trump was viscerally predisposed to viewing China as a looming military threat to peripheral countries, in general, and the USA, in particular. True, Mr. Biden is also viewed as an America Firster.
Biden realises that China is much behind the USA in economic and military prowess. China trails behind the USA in terms of expenditure on its defence forces and possession of actual military equipment. Despite ongoing modernization, China spends approximately $ 5 billion in arms export far below US exports of about $ 46.5 billion. China's sales are about three per cent of global sales while the USA's are about 79 per cent.
The US has over 8,000 operational and inactive warheads as against China's 240 mostly non-deployed. The US has 2,000 nuclear weapons with strategic/intercontinental-range compared with China's twenty. The US have sixteen ballistic missile submarines compared with China's one, and more than 1000 US nuclear cruise missiles, compared with none for China.
The US has ten aircraft carriers plus one under construction attached to the Fifth and Seventh Fleet. China currently has two aircraft carriers, with a third in early construction, and a fourth planned for sometime in the mid-2020 or 2030s. Their first carrier, the Liaoning was commissioned by the PLAN in 2012, though it was first laid down in the early 1990s.
Shades of China's critics
China critics in the USA are not monolithic. They have many shades including `Engagers', `Realists', `Duopolists', ` China Lead', `Declinists' and so on.
The `Critics' have an un-reconcilable antipathy toward China because of its repression of a wide spectrum of human rights (religious, labour, media and ethnic minority).
The `engagers' lookup for common ground with China as a matter of national interest. The `engagers' are optimistic that globalization, economic interdependence and rules of multilateral trade will lead to democratisation in China.
`Realist engagers' are convinced that China has learnt lessons from the collapse of the former Soviet Union about the dangers of imperial overstretch. As such, China understands the realities of the current international system and limited capacity to change it.
`China Duopolists' believe the USA and China could cooperate to bring into being a Chimerica (G-2), being the two most important countries.
The `China lead' school believes China is already on the verge of replacing the USA as the world's number-one power.
The `Declinists' believe that the demise of the US global leadership already occurred as `Washington consensus' has been replaced by `. It is now Beijing, not Washington that is dictating new rules to govern the international economy.
Joseph Biden belongs to the `America Firster' School that China can't replace the USA as number-one, even if it tries to. After visiting China, Biden wrote `the United States has nothing to fear from China since it is far ahead of China in size of the economy, per capita income, scientific innovation, and educational excellence among other indicators' (Biden, China's Rise Isn't Our Demise, New York Times, September 7, 2011, online ed.).
Global Leadership
At present, China lacks the soft and hard power to supplant the USA. To do so, China needs to:
(a) Command loyalty of the majority of the countries. (b) Initiate, innovate and articulate policies, programmes and activities, including dispensing rewards and punishments. (c) Being a `model', worth emulating, of values, culture, language, laws, and social and political practices. (d) Excel in soft-power resources such as educational and public-health systems
Concluding remarks
Thucydides traps is a china-bashing myth. Biden is a whiff of fresh air, though he has no magic wand to change the climate and trade atmosphere. He has promised to rebuild America's decrepit infrastructure, spend more on health and education, and ease immigration. He has pledged to raise tax on firms and the wealthy.
He is no revolutionary though his policies are tilted to the left of what Trump did. His job is to re-unite fractious American democracy. He is inclined to shun the personalized style of his predecessor's rule, scorning decency and truth.
Joe understands China better than his predecessor. But, it remains to be seen how the USA would set right the topsy-turvy alliances that Trump had interwoven. Confrontation with China will make it difficult for Biden to deliver his promises to the American electorate.
China's Navy in the Arctic: Potential Game Changer for the Future of the Region?
During the Cold War, the Arctic was one of the most strategically important regions where both the Soviet and American militaries had strategic missile launch sites and military bases. During the 1990s, the tensions decreased. Once the ice started to melt, this is changing not only the geographical but also the political landscape in the region, increasing the probability of a potential confrontation in the Arctic. Today's Arctic is different in that there is a new player in the region, namely China, which is bringing new opportunities to the area, but at the same time making political and security issues there even more complex.
The Chinese Navy and the Arctic
According to the recent data, the People's Liberation Army Navy (PLAN) is the largest navy in the word. It has more ships, but the US Navy is heavier, as it has approximately 293 ships approaching nearly 4.6 million tons, while the Chinese Navy, having some 350 vessels, tops 2 million tons. It also has 2 aircraft carriers, 4 nuclear-powered ballistic missile submarines, 6 nuclear-powered attack submarines and 50 diesel-electric ones. In comparison, the Russian Navy consists of 221 warships and 70 submarines.
A question may be raised as to how China's Navy will actually gain access to the Arctic. China may use bilateral negations with the Arctic coastal states to get such access. Building logistics bases to support military activity could be allowed within the exclusive economic zone of a coastal state so long as this does not undermine the coastal state's freedoms and rights.
It is more likely that China will exploit its freedoms and the rights bestowed by the U.N. Convention on the Law of the Sea. Nevertheless, the deployment of China's military vessels and submarines and the practice of having unilateral military excises will indeed be a sensitive political matter. Therefore, China may use the legal framework of international security cooperation as an official excuse for its military presence in the Arctic in the future.
Li Zhenfu, a Chinese maritime studies scholar, said, "Whoever controls the Arctic Ocean will control the new corridor for the world economy" (Brady 2017: 64). Following this logic, it will be crucial for Chinese officials to make sure that the trading route through the Arctic will be secured for Chinese ships. This argument can potentially be used by the Chinese government in the future as justification for the Chinese Navy to patrol the high seas. One of the key advantages of Arctic shipping routes is the absence of potential checkpoints. Nevertheless, if the geopolitical situation changes, there will potentially be three checkpoints for Chinese ships heading for the Arctic: the straits dividing the Japanese archipelago, the Bering Strait, Russia's Severnaya Zemlya and New Siberian islands (the Northern Sea Route), and Canada's Queen Elizabeth islands (the Northwest Passage).
The Chinese Communist Party recognizes that China will have to develop its sea power. Anne-Marie Brady, a New Zealand political researcher, suggests that this policy has already been discussed in Chinese newspapers and has been put into practice. For example, in 2014, the People's Liberation Army Daily pointed out: "If China is to become a great power, it must be powerful on the high seas, and to achieve this it must have a clear maritime strategy" (Brady 2017: 236). It is widely believed that the Chinese Navy master plan has been influenced by Alfred Mahan's (one of the most important American strategist of the 19th century) writings on sea power and the Soviet admiral Gorshkov's strategy. Mahan said that a country willing to become a dominant maritime power would have to build a strong navy in order to get access to key resources and protect its commerce (1890). As one of the principal architects of the reforms in the Soviet Navy, Adm. Gorhskov believed that only a maritime force with sufficient power will be able to operate across the deep waters of open oceans and high seas as well as globally. In his view, the adoption of nuclear weapons carried by ballistic missile submarines is one of the key elements to it. It can be argued that the facts indeed prove that the Chinese strategy seems to represent this notion. In the future, this may lead to the situation where the Arctic Sea Route will not merely be a commercial route but also with a military dimension to it.
Chinese experts expressed similar ideas about the military importance of the Arctic for China. In 2010, Shi Chunlin, a Chinese maritime specialist, wrote, "The Arctic Sea is a strategic military route; whoever controls the Arctic will have the upper hand over other opponents" (Brady 2017: 64). In 2012, the Chinese Communist Party policy journal published a report that that sought to analyze China's maritime policies. One of its key messages was that China "will protect the rights on the open seas and pay close attention to the Arctic and Antarctic" (Brady 2017: 71). From a military and strategic perspective, the Arctic is an area that could make China vulnerable. In the event of any war or conflict, China's nuclear missiles targeted at Russia and the United States will traverse through the Arctic's outer space, while the key elements of the US missile defense system and launch sites for anti-ballistic missiles are located in the Arctic or close to the polar region (e.g. Fort Greely in Alaska). To make the Arctic less vulnerable for China, increased military presence will be the inevitable solution but the manner in which that will occur is the question up for debate.
Since the 1950s, China has been trying to develop its own nuclear submarine. Mao Zedong sought help from the Soviet Union; however, Nikita Khrushchev eventually denied China's request saying that China would be protected by Soviet submarines. The Chinese government did not drop the idea and, as Mao Zedong put it, "even if it takes ten thousand years", China will have nuclear submarines of its own. In 1959, the Chinese naval power program started, and 1971 saw the launch of the Type-091 nuclear attack submarine.
China's northern fleet and its submarines based in Qindao have been active in the northern Pacific Ocean since 2009. Chinese submarines (Type-094, Jin-class) are also capable of navigating in the Arctic (Brady 2017: 83). However, there is a potentially significant limitation in the navigation of Chinese submarines in the waters of the Arctic coastal states. Article 20 of the UN Convention on the Law of the Sea states: "in the territorial sea, submarines and other underwater vehicles are to navigate on the surface to show their flag".
The United States has approximately 5800 nuclear warheads, Russia has approximately 6400, while China has about 300. This particular aspect should be given extra attention. If the Chinese navy's scientists and engineers develop a system which allows Chinese submarines carrying with nuclear weapons to access the Arctic Ocean without any detection, this will be a game-changer. It will significantly change the nuclear balance in the world.
In both the darkest hours of the Cold War and amid today's geopolitical tensions, Russia and the United States managed to sign agreements that helped to cool down the nuclear warheads race, with the most recent example being the agreement on the 5-year extension of the New START between President Putin and President Biden. There is no such a successful story of nuclear warheads deals being signed under the same difficult circumstances between China and the United States/Russia.
One reason that the Arctic states, and Russia especially, should be concerned is due to an event that occurred last summer when Valery Mitko, president of the Arctic Academy of Sciences in St. Petersburg and a former Navy captain who served in the Pacific Fleet, was arrested and charged with treason of passing state secrets to China. The most worrisome aspect of that arrest is that Mitko had been accused of giving China the information on the methods used to detect submarines. It is quite possible that this information will be used to design new Chinese technology which will allow the submarines to remain invisible in coastal waters of the Arctic states.
Rob Huebert, a senior research fellow with the Centre for Military and Strategic Studies at the University of Calgary, considers it crucial to begin a conversation about China's potential military presence in the Arctic as, in his opinion, it is "inevitable logic" that Chinese submarines will appear in the Arctic Ocean. Huebert adheres to the opinion discussed in my previous article "A Black Swan in the Arctic Waters. Has China become a Great Power in the Arctic?", which stipulates that China will exploit scientific cooperation. Naturally, the Xuelong icebreaker might be used "as a means of mapping the ocean bottom" so that China's Navy could map such a geographically remote region. However, Mr. Huebert analyzed Xuelong's routes to arrive at the conclusion that the passages of this icebreaker were the areas where China may potentially send its submarines. In this regard, China is acting in the way utterly similar to that of the United States and the Soviet Union when they started sending their submarines under the Arctic ice. Military presence in the World Ocean is the key element of being a superpower. China's increasing scientific and economic activity in the Arctic, the ongoing modernization of its naval fleet as well as the efficient implementation of robust shipbuilding programs will help China's government to move from a regional land-based power to a maritime superpower with the potential of having a global reach.
Final Thoughts
Any nation which seeks to enjoy military presence in the Arctic region will have to follow several steps. First, they would have to establish a commercial/scientific cooperation with other players in the region, and China has already succeeded in establishing close economic and scientific ties with the Arctic states. The next step would be to increase political presence in the region. Opening new embassies and cultural centers is one way to accomplish this, as indeed the power and ambitions of a country can sometimes be judged by its embassies abroad. In this regard, China, being a non-Arctic nation, has been much more proactive that any other state in establishing itself in Iceland, a nation whose proximity to the Arctic makes it an important player in the region.
Figure 1. Chinese Embassy in Reykjavik, source
China has built one of the largest embassies in Iceland (see Figure 2 to compare it with the Russian and the US embassies). Unofficially, the building is referred to as China's "Arctic Embassy" (Brady 2017: 175). Despite the fact that the large new embassy has the capacity to house more than 500 staff, only five diplomats from China were accredited to Iceland. This fact may suggest that the massive building was constructed not for the reason of having a large number of personnel or hosting large-scale events, but as a symbolic soft power message to the other countries, showing that China considers the Arctic to be within its sphere of influence.
However, you might be wondering why Iceland has been chosen as the country to build China's "Arctic Embassy". First, China and Iceland have close economic ties. Upon withdrawing its application to join the EU in 2015, Iceland became the first European state to sign a Free Trade Agreement with China. At the same time, Iceland's president founded the Arctic Circle, a forum to facilitate the dialogue in the Arctic region. Chinese officials were invited to participate in its proceedings from the forum's inception. Three years later, China became the second largest exporter to Iceland. China's Sinopec and Iceland's Orka Energy created a joint venture, Shaanxi Green Energy Geothermal Development (SGE). Sinopec is the owner of 51 per cent of that venture. Meanwhile, the China National Offshore Oil Cooperation has been considering to develop oil and gas shelf cites in Iceland. The cooperation between China and Iceland goes beyond energy as well. In 2018, the China-Iceland Arctic Observatory was opened. At first, it was designed to serve as an aurora observatory. However, it has become a much more ambitious Arctic project. The observatory is now used to research satellite remote sensing. Indeed, this raises concerns as to potential long-term security implications for the Arctic region on account of China's increasing presence in Iceland. The last but not least, Iceland has the close geographic proximity to the Arctic, with its capital being the world's northernmost capital. Therefore, it can be said without a doubt that construction of one of the largest embassies in Iceland in spite the fact of only five diplomats accredited to Reykjavik is a symbolic message which epitomizes China's growing presence in the Arctic.
It is also worth mentioning that the US has not stayed away from that "architecture challenge" in Iceland. In 2020, a brand-new building of the US embassy, arguably as large as the Chinese edifice, was opened (see Figure 3). It only proves that there is an important pollical symbolism in constructing modern embassies in regions which great powers want to protect and where they would like to pursue their economic and political interests.
Figure 2. Russian and US (until 2020) embassies in Reykjavik, Iceland, source
Figure 3. The new building of the US Embassy in Rekjavik, Iceland, source
Once close economic and political ties are forged, military presence can be considered the final step in establishing China's presence and exposing its ambitions in the region. If we analyze how the European Union evolved, we will see that is path of development follows a similar trajectory. First, it was founded as a pure economic community, then throughout the years it transformed into a political union. Within the framework of that political union, there are now more thorough discussions about creating a united European army. As an attempt to move from words to action, in March, 2021, Brussels approved a 4.9-euro billion defense project that "has been tipped to pave the way for the long-proposed EU army".
Chinese officials may find legitimate reasons to justify the presence of the Chinese Navy. Arguably, it could be presented as aiming to protect its commercial ships or scientific bases. Nevertheless, the potential appearance of Chinese ships and submarines in the Arctic will make the geopolitical situation in the region even more complicated. It will definitely vest China with more bargaining power, considering the country's active involvement in energy projects in the Russian Arctic as well as in other commercial and scientific projects with the other Arctic states. There is little doubt that Chinese officials will play these trump cards if necessary. There is going to be a "great game" for the Arctic, and without a doubt, China will be one of the key players in it.
From our partner RIAC
No Prospects for Denuclearization of North Korea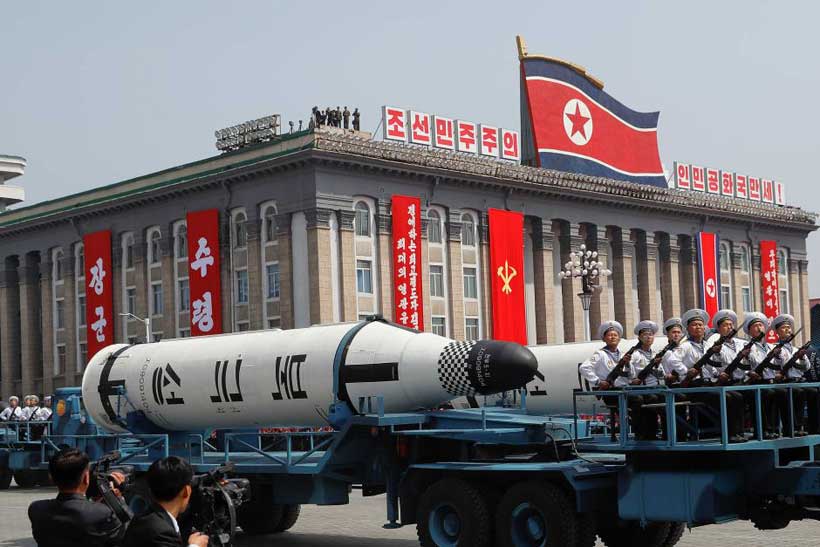 Analytical pieces—typically prepared by self-professed experts—abound as to whether denuclearization of North Korea could be possible or what its parameters would be. Such ruminations became particularly popular by the end of Donald Trump's presidency when the negotiations eventually found themselves in deadlock. However, I would rather call it a "freeze," and while this may not be the best solution to the problem, it is certainly not the worst either.
The crisis over North Korea's nuclear missile program has been going on for some 15 years, and I would argue that the reason why no practical solution has been found lies in poor positioning. As I have repeatedly noted [1] North Korea's nuclear missile program is not the root of the problem that disrupts the traditional world order; rather, it is a consequence of problems that are more global in their dimensions, reflecting the transition from the wonted world order to a new one.
There are a few signs to this new world order. First, some nations abuse the right to decide which state is a democracy and which is not, with the contrived singling out of "rogue states" to be countered through any methods, including those that seem ethically unacceptable. Broken promises are no longer perfidy but military stratagems. When it comes to North Korea, one might recall the Agreed Framework story or how President Kim Young-sam and his administration spared no effort to destabilize the situation in North Korea at a time when it suffered from what has been called the Arduous March. Seoul advocated providing no aid to the starving country, one South Korean official admits while privately talking to the author, in the hope that the famine would spur mass riots and subsequent "reunification."
The second sign indicative of the new world suggests that international law and major arbitration institutions have lost their authority. UN Security Council resolutions that forbid North Korea to launch any kind of ballistic missiles is a good case in point. Incidentally, this violates the decisions enshrined in a number of other UN documents that guarantee the universal right to explore outer space for peaceful purposes.
The third sign has to do with the crisis of competence, which affects the quality of decision-making on the part of both politicians and subject-matter experts, blurring the line between the real country and its cartoonish propaganda image. This is well illustrated by the case of North Korea: any foolish news report about the country ultimately finds an audience. While the story of Jang Song-thaek being fed to a pack of dogs was debunked fairly quickly, no less fantastic death penalty stories for listening to K-pop are still popular.
Besides, the might of the law has been replaced with the law of the might. The new generation of politicians no longer fears a major war, rendering military conflict—"humanitarian" bombings of "rogue states" in particular—one of the acceptable means for achieving domestic and foreign policy goals.
Finally, under these circumstances, North Korea cannot use the conventional conflict resolution methods, thus being compelled to look for ways to defend itself on its own, especially since the threat of losing sovereignty is by no means hypothetical. Officially, the Korean war is not over, and South Korea's Constitution still extends the state's sovereignty to the entire peninsula, demanding that the president promote the country's unification. What is more, the National Security Act refers to North Korea as an anti-state organization rather than a country. Even relatively liberal populists, such as Roh Moo-hyun and Moon Jae-in, failed to review this concept.
Relying on its nuclear missile program, North Korea sets itself two goals. The first is to achieve minimal and, eventually, guaranteed nuclear deterrence, which would certainly take a belligerent solution to the North Korean problem off the table. The North Korean leadership has certain reasons to believe that only North Korea's nuclear weapons saved it from the fate of Iraq or Libya. It is well-known that once in a while the U.S. and its allies plan an offensive war against the North, whose elements are drilled at joint U.S.-South Korean military exercises irrespective of their scale.
The second goal is to achieve international recognition and ditch the "rogue state" yoke. Should North Korea theoretically join the "nuclear club," this will put it on a par with the leading superpowers. This is the principal reason why—despite the UN Security Council's internal disagreements—the Permanent Five have so far voted unanimously for yet another sanctions package each time North Korea has taken another significant step in developing its nuclear missile program. The current world order is based on the premise that only the five great powers are allowed to possess nuclear weapons. It also relies on the UN's authority, which would collapse if it became known that at the end of the day North Korea got the UN to "cave in"—following nearly 30 years of condemnation, resolutions and sanctions.
It is no accident that the very term "denuclearization" is under discussion. American conservatives, such as John Bolton and others who adopt a strictly realistic approach, interpret "denuclearization" as meaning nuclear disarmament of North Korea, which should be stripped of all types of WMD and—to boot—of its nuclear program. This entails eliminating the North Korean threat both globally and regionally. In contrast, North Korea, as well as Russia and China, stress that denuclearization should extend not to North Korea alone but to the whole Korean Peninsula, which requires certain commitments on the part of the U.S. and South Korea, up to and including prohibiting U.S. warships carrying nuclear weapons from docking at South Korean ports.
It has to be noted that those who identify with the allegedly liberal approach to international relations view the North Korean issue as highly ideologically charged. Liberal democracy advocates and WASP conservatives alike perceive North Korea as an authoritarian regime imbued with atheistic collectivism, as an "Evil State." They see it as the pure opposite of the ideal state—an abstract concept that exists in their minds. That, in turn, stimulates an intractable drive towards confrontation, since not only is the "Evil State" incapable of negotiations, such negotiations are impossible in principle. Any deal with such a regime is an unacceptable concession in terms of values, and value-based confrontations are always more inflexible than those political or economic in nature.
During the 2017 crisis, when I believed the probability of conflict really rose beyond 50%, Donald Trump and Kim Jong Un emerged as pragmatic leaders, essentially putting the process "on hold." The jury is still out on how this related to the Russia-China "double-freeze" plan, while each party would certainly have wanted more. Kim Jong Un would have loved to have the sanctions eased, with Donald Trump expecting further concessions. The pause that was achieved, though, allowed both parties a "small profit." The U.S. president could say that, first, he prevented war and, second, that the sanctions were effective, with no missiles in the air and the U.S. having granted no unacceptable concessions. Kim Jong Un, on the one hand, got a peaceful breather, which allowed him to focus on the country's economic development, and, second, his commitments were essentially unofficial and did not restrict the development of the nuclear missile program. This could be exemplified by multiple successful launches of short-range missiles as well as by presentations of new types of ICBMs and SLBMs, even though these were not tested.
Yet, since late 2019, both parties have been aware that "things are not going to get better." In late 2019, Kim Jong Un said it was no use hoping for an easing of the sanctions, while allowing Donald Trump to "sit out" the final year of his presidency with no unnecessary tensions. As of the writing of this article, his moratorium is still in place, although American and South Korean experts believed that several dates came and went when Kim could have raised the stakes, opting for an escalation. I believe that Pyongyang is waiting for the White House to formulate and announce a new North Korean policy. So far, as Roman Lobov puts it, "the door is shut but not locked"; and Choe Song-hui, who seems to be still in charge of North Korea–U.S. relations, has not been dismissed from office and declares from time to time that the North will use force in response to force and amicability in response to amicability. The 8th Congress of the Workers' Party of Korea emphasized that no change in the White House would change the U.S.'s overall hostility towards North Korea, which is why North Korea will hardly make the first step, choosing to wait for truly serious proposals from the U.S.
This is the situation three months into 2021, exacerbated by several additional aspects. The new U.S. president is the first such aspect. Of course, there is some hope that he will follow the same path as Donald Trump once did: a hardliner early in his tenure shifted to a more constructive approach once collided with reality. So far, however, it appears that the logic of factional strife is compelling Biden to go along "the main thing is not to be like Trump" pattern, and that means steering a course towards escalation. Such an approach will provoke North Korea to retaliate. More importantly, such blinders will keep the Biden Administration from rapidly developing a constructive approach to its interaction with the North. In particular, we can see that human rights issues in North Korea, all too valid for the Democrats, were not broached regularly under Trump while they have come under attention once Biden assumed office.
The U.S.-China confrontation is another aspect, which was pronounced to be value- rather than merely politics-based even under Trump. There has been no change to this approach under the new president. The U.S. attempts to restrict and contain China, with this confrontation being part of Russia and China's more broad confrontation with what is perceived as the West.
I believe such a rift and its would-be consequences deal no smaller blow to the existing world order than Pyongyang's nuclear ambitions. First, this reinforces North Korea's conviction that the current situation makes the country rely on missile sovereignty. Second, rifts in the Security Council give North Korea a certain boost. It does not, however, mean that the Security Council will no longer remain unanimous should the North decide to raise the stakes sharply. Yet, if we consider the U.S.-China confrontation from the point of view of allies of both states, we will see that China could only rely on the North since it has for a long time stressed the two countries' socialist nature and their friendship based on ideological values. Besides, North Korean media outlets have been condemning the U.S. for criticizing China's policies. What this means is that China will keep Pyongyang afloat and contain American pressure to denuclearize Kim's regime unless it decides that North Korea's actions are too provocative. The same can be said of Russia, although the North Korean issue is less of a priority for Moscow, especially when compared to the post-Soviet states or the Middle East.
The coronavirus pandemic has also affected the global situation. First, self-isolation instituted throughout the country has generated a new spiral of suppositions revolving around the notion that its economic system is about to collapse and that a new Arduous March will ensue. Second, with diplomats and NGOs having left North Korea, gathering data has become more difficult, which has indirectly contributed to growing alarmist sentiments. Finally, we cannot rule out a situation when the North Korean issue may—for a number of countries—become a way to shift attention away from domestic problems, including those related to failures in fighting the coronavirus. In such a situation, any prospects for denuclearization are extremely vague.
The fourth aspect is the level to which North Korea's nuclear program has advanced, which makes the monitoring methods used for the states that are at the early stages of their nuclear programs ineffective. Since North Korea is a de facto nuclear power, the set of measures intended to ensure complete, irreversible and verifiable denuclearization, as Vladimir Khrustalyov notes [3] will essentially demand that North Korea be essentially stripped of its sovereignty as far as the monitoring and checking powers are concerned, with which international inspectors should be vested.
Consequently, today it might be said that one can only go on talking about denuclearization for the sake of talking. It will take a miracle to move things forward. Option one is some fantastic change in the international environment, which would make North Korea no longer feel threatened and thus less reluctant to abolish its nuclear program. That would mean geotectonic rather than merely geopolitical shifts in the existing international security architecture. Option two, just as fantastic, provides for a North Korean Gorbachev who, for some reason, will make the decision to abolish an important component of North Korea's political myth and its sovereignty guarantees. Harsher options envision denuclearization as a result of regime change, which is of very little probability as well.
Does this mean there is no way out of this predicament and that missile fireworks will follow sooner or later? No, it does not. The possibility of the "double freeze" is still there, and such a "freeze" could continue almost indefinitely. Another possibility requires more efforts as it entails resetting the agenda—while keeping the term "denuclearization", new strategies would actually focus on arms control. Instead of destroying North Korean nuclear capabilities, efforts would be channeled into restricting it, operating on the premise that the existing capabilities already serve as minimal deterrence. Many scholars adhere to this stance, both in Russia [2] and abroad, while fully cognizant of the fact that a change in tack will prompt huge resistance, since this would go against the trend of preserving the global status quo. Any attempt to abolish the demand for full denuclearization of states aspiring to the nuclear club "membership" would amount to a crack in the nuclear non-proliferation regime.
On balance, true denuclearization of North Korea would require a radical change in the geopolitical situation in Northeast Asia: once the threat is gone, countermeasures will no longer be necessary. While there is no possibility of such changes, the Russia-China proposal of a "double freeze" settlement remains the most feasible solution, although far from ideal.
The study has been carried out with financial assistance from the RFBR (project No 20-014-00020).
Asmolov, K.V. The Nuclear Problem of the Korean Peninsula as a Consequence of the Changes in the Global World Order (in Russian) // Paper presented at the All-Russia Academic Conference with International Participation "International Relations in the 20th-21st Centuries: 4th Chempalov Conference dedicated to the 75th Anniversary of the Victory in the Great Patriotic War and the 75th Anniversary of the end of World War II. 17–18 December 2020. Yekaterinburg.
Zhebin, A.Z. The Korean Peninsula: From Denuclearization to Arms Control (in Russian) // Paper presented at the 25th Conference of Korean Studies Specialists from Russia and the CIS. 25–26 March 2021. Moscow
Khrustalyov, V.V. (Vladivostok, North-East Asian Military Studies Project) On Fundamental Obstacles in the Way of Rapid, Guaranteed, and Irreversible Denuclearization of North Korea (in Russian) // Paper presented at the 8th International Conference "Russia and Korea in the Changing World Order – 2019." 17–18 May 2019. Vladivostok.
From our partner RIAC
Kissinger Again Warns US, China Heading for Armageddon-like Clash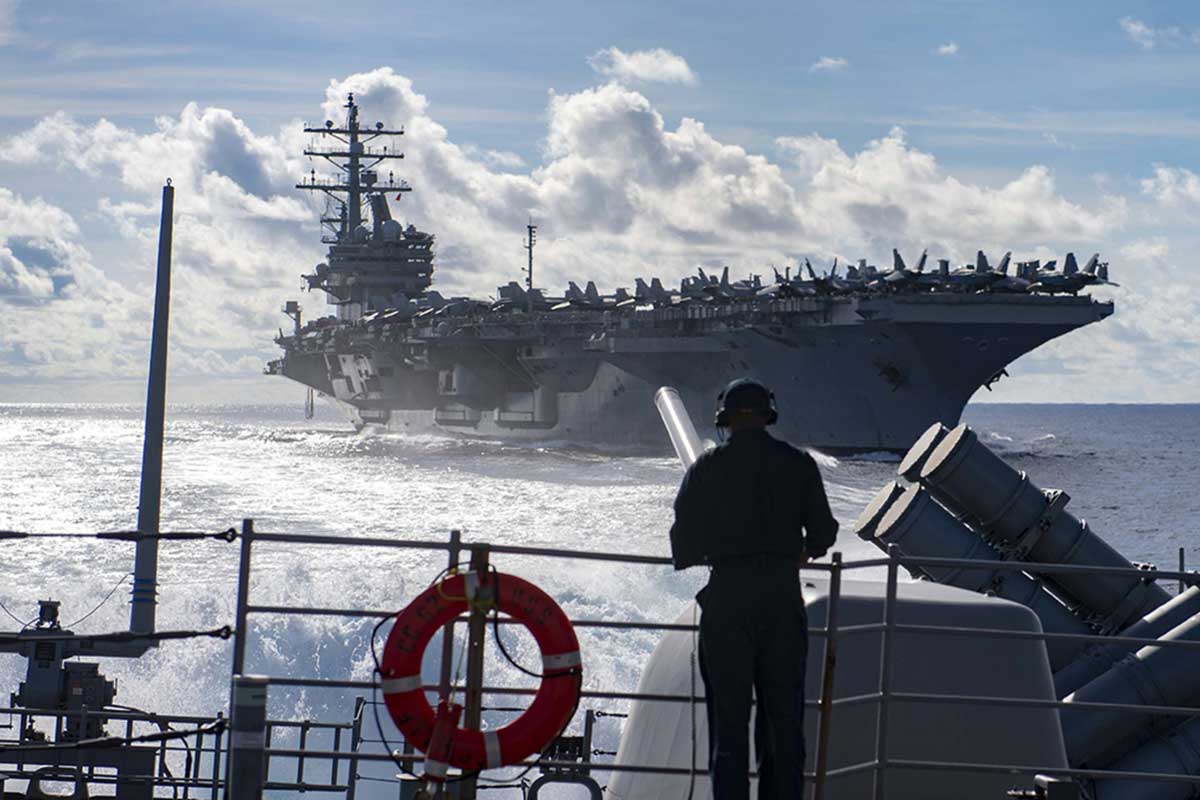 Last week, Henry Kissinger again warned US-China tensions are a threat to the entire world and could lead to Armageddon-like clash between the world's two military and technology giants. Surprisingly, some Chinese are interpreting it as a threat to intimidate China in order to "accept and obey" the US-led world hegemonic order.
***
In January 2015, the peace group CODEPINK dangled a pair of handcuffs in front of the then 91-year old former Secretary of State Henry Kissinger at a Senate hearing. Twelve months later, at the February Democratic Debate Bernie Sanders and Hilary Clinton were seen engaged in a heated duel attacking and defending the acclaimed diplomat respectively. The late writer Christopher Hitchens in his book The Trial of Henry Kissinger warned editors, TV news channel producers and presidential candidates to stop soliciting Kissinger's "worthless and dangerous" opinions. The never ending outburst of enmity on the part of CODEPINK, Sanders and Hitchens was due to Kissinger's role in the brutal killings of thousands of civilians, gang rape of hundreds of female detainees, and alleged slaughtering of over one million people in Vietnam, Cambodia and Laos among countless similar crimes against humanity since the early 1970s.
As documented in "Kissinger and Chile: The Declassified Record," as some 5,000 people were being detained and tortured in Chile's National Stadium, Kissinger told the ruthless Augusto Pinochet: "You did a great service to the West in overthrowing Allende." But Sanders-Clinton "spirited exchange" five years ago, as mentioned above, was not confined in Sanders' words to Kissinger being "one of the most destructive secretaries of state in the modern history" of the United States. Sanders' rare outburst also included Clinton defending her foreign policy mentor – Kissinger – on China. "[Kissinger's] opening up China and his ongoing relationship with the leaders of China is an incredibly useful relationship for the United States of America," Hilary Clinton emphatically pointed out.
Sanders responded disdainfully and berated Clinton for admiring Kissinger. "Kissinger first scared Americans about communist China and then opened up trade so US corporations could dump American workers and hire exploited and repressed Chinese," Sanders had retorted. On the contrary, no one in Beijing either knows or seems interested in the so-called negative traits attributed to the veteran diplomat who is generally known as the most "influential figure in the making of American foreign policy since the end of World War II." As according to Peter Lee, editor of the online China Matters and a veteran Asia Times columnist, the CPC leadership value Kissinger as the "symbol, custodian and advocate" of a US-China relationship that is special.
Professor Aaron Friedberg, author of A Contest for Supremacy: China, America, and the Struggle for Mastery in Asia, described the re-opening of relations with China as Kissinger's greatest achievement. In a review of Kissinger's massive book On China, Friedberg wrote: "Kissinger's six hundred pages on China are an attempt to apply the principles of foreign policy realism to the most pressing strategic challenge of our day." (Emphasis given) However, the approach, taken alone, was far from adequate in anticipating the behavior of an increasingly powerful China on the one hand, and for prescribing an appropriate American strategy to deal with a rising China on the other, Friedberg went on to add.
Since Mao, all successive top Chinese leaders have met with Kissinger one-on-one in Beijing, some even more than once. China's current President Xi Jinping is no exception. In fact, given the deep esteem with which reform era CPC leadership has been embracing Henry Kissinger, the general wisdom in Beijing is President Xi has horned his diplomatic skills by learning well his (Kissinger's) oft-quoted aphorism "you don't go into negotiations unless your chances of success are 85 percent." Kissinger had first met with Xi in 2007, when Xi, as the party secretary in Shanghai, had received the most frequent foreign visitor to China on a visit to the city. When asked for his assessment of the party's new general secretary within days of the 18th party congress in November 2012 by the Wall Street Journal, Kissinger had said "Xi Jinping is a strong leader capable of rising up to any challenge."
In the past four decades of Kissinger-CPC bonhomie, the first decade thanks to Cold War passed off rather smoothly and uneventfully. The second decade ushered in with perhaps the first most serious test for both Kissinger as well as for the US-China relations since the unfreezing of the bilateral ties by Nixon-Kissinger pair in the early 1970s. In June 1989, the CPC rulers used brutal force to crush peaceful student demonstrators at the Tiananmen Square and launched nationwide crackdown on suspected dissidents. Though criticized by the US political elite for "Kowtowing to Beijing" for defending the CPC authorities by saying "a crackdown was inevitable," Kissinger did influence the Bush administration in imposing comparatively mild sanctions while deflecting congressional pressure for tougher action.
In third and fourth decades respectively, unlike during the first two stages, ideology gradually regained initiative over geopolitics in influencing the bilateral relationship. There are mainly two factors for this. First, from 1979 to the end of the last century, China was relatively weaker than the United States both economically and in military technology. Following China's rapid economic growth beginning late 1990s and at the turn of the twenty-first century, a section in the US political elite became apprehensive of China's assertive and highly competitive stance. These concerns soon gave birth to the "China threat theory" which Beijing unsuccessfully tried to pass off as "China's peaceful rise."
The second factor has much to do with the world financial crisis in 2008 which resulted in the beginning of decline of the US economy on the one hand, and the unfolding of the seemingly evident intent of the CPC leadership to "eventually displace the US" and "re-establishing their own country as the pre-eminent power in East Asia." In other words, with Cold War and the Soviet Union both long gone, and China perceived as threatening to soon replace America as the world's number one economy, the communist rulers in Beijing were under no illusion that the ideologically hostile US was plotting "color revolution" to replace the CPC with democratically elected leaders in the People's Republic.
The chilling of US-China bilateral relations during the first year of Obama presidency itself, with China replacing Japan to become the world's second largest economy in 2010 and further hardening of the US stance towards China, and finally the US "pivot to Asia" strategy introduced by the Secretary of State Hilary Clinton – all these were perceived by Beijing as the US "creating political framework for a confrontation with China in order to maintain the global hegemony of American dominance." Even Kissinger was very much aware of the changing stance in Beijing, as is reflected from what he wrote in On China: "China would try to push American power as far away from its borders as it could, circumscribe the scope of American naval power, and reduce America's weight in international diplomacy."
Interestingly, although the most frequent US visitor to China has continued to visit China ever more frequently during the past decade, given the changing nature of polity in both the US and in China – especially the increasing "rivalry" under the Trump administration, it is not incorrect to conclude the Kissinger magic has gradually faded away from the bilateral relationship. It is least surprising therefore last Friday, when the "old friend of China" warned both Beijing and Washington in a speech at McCain Institute's Sedona Forum in France, that their escalating tensions were leading the world towards Armageddon-like clash, the opinionated, vocal Chinese social media reacted with caution. "Kissinger used the so-called end of the world argument to threaten and intimidate China in order to accept and obey the hegemonic order by the United States," a blogger responded.
A commentary in Chinese last week pointed out, ever since Trump launched "all out political war" against China, Kissinger has been in subtle and cunning way warning China to "cooperate" with Washington. The signed article entitled "Kissinger Continues to Scare the Chinese People" stated: "For the past two years or more, Kissinger has been repeatedly saying China must continue to compromise and obey the US hegemony and US-led global order. Otherwise, China will face the danger of World War I-like situation."
To sum up, while calling Kissinger's veiled threat a bluff, a reader posted in the chat room of guancha.cn – one of China's most widely read online Chinese language news platform: the old man is a veteran who, more than anyone in China, has interacted with most number of China's founding leaders. It is therefore his responsibility to explain to the world why most American politicians have failed to co-evolve with China's leaders, Chinese government and with Chinese people? Why has America relentlessly carried on slandering China? Why America has been consistently accusing, vilifying and provoking China? Mr. Kissinger, please answer. Thank you."