During the last millennia, never ever before did the global populace ended up inside one single test tube? Observe, the commonality of the pandemic problems, nation-by-nation, city-by-city and person-by-person how simultaneously and harmoniously the sufferings spread out arousing questions, forcing new thinking on global focalism demanding new alternates for losing faith in institutions and their own governments and economic models.
Every few decades, now and then, there have been many similar shifts of continental restlessness but never ever on such an entire global scale with so many identical similarities. Ignoring this global behavior by national leaderships will become a big jolt in time. Now Covidians; pandemic experienced fighters and survivors of body bags, sufferers of isolation, quarantine, or occupational displacement replacement, and misplacement now harmoniously they are calling out…aloud.
The world may hear their callings; listening is now for the national leaderships: The global populace today is far more knowledgeable about what current political punditry capable of measuring and alternately prefers using dog-whistle rhetoric to score points on tribalism. If there are some 200 nations, some 10,000 cites, there are also some 100 national elections scheduled within the next 500 days… national leadership must demonstrate their literacy to read futurism. Identify their local teams with the right expertise to address national challenges, urgently respond with right answers, and develop clear narrative to address realities.
Here are some cold facts and some warm realities.
The New World: The post pandemic vaccinated 'world' would be a dramatically different world; some 50% of the workers of the world may not return. Some 50% of big and small businesses simply may never open and some 50% of "business + real estate + education + travel + consumption" models may change forever. The behavioral economical impact may linger for decades. So what will happen?
The New Economies: The Post pandemic 'economies' will be dramatically different; before the pandemic, in slow motion, the middle class economies the western world systematically destroyed, now current cycles making the upper gatekeepers of the cash flow many, many times stronger and the bottom feeders many, many times weaker. The wide chasms will create divides, force new thinking. So what will happen?
The New Technologies: The post pandemic 'technology' will morph the new world with new speed; execution and deployments in all directions, because the top layers of wealth have now all the required budgets powers and skills far more greater than what their own national leaderships can ever handle. National leaderships must demonstrate enough skills or obediently become Oligaristan and take orders. Observe how many big and small countries already trapped like this today. The future is also about global-age speed. Such global scale transformation would be comparable to when 'horses' were replaced by 'trains' but it took over a century. This time such styles of behavioral transformations will happen just one afternoon. Like a switch, either you are in or out. Humanly adjustments will create shocks strong enough to slowly crack open the mind to face the new truth.
The New Future of Work:
Observe the hyper-accelerated advancements of technologies around the world and deduce how within this decade it will easily eliminate all physical involvement of humans from daily 'work'. The human body, physicality and muscularity, the hands, feet, pushing, lifting, moving, stuffing, all taken over by technology and thus leaving humankind all alone, segregated, isolated as an advanced specimen of unique experiences and sufferings no matter how fallible the outcome becomes but left only to 'think'.What will happen next when the global populace becomes "thinker-gatherers"?
Occupationalism: in search of new definitions and meanings on the future of work: The centuries old 9-5 model morphing into a 24x7x365 virtually alive model. Banned, should be commuting and cubical-slavery as inhumane, a new world of efficient-productivity and respectful occupationalism arises. Is now the time to get rid of HR as a fake abstract power of pushing and channeling human bodies in bureaucratic mazes rather uplifting to entrepreneurial adventures and global-age performances? Is this time to throw away mismatch-business-titles and find real experienced tactically trained coaches and experts to reorganize business models, where superior performances to compete on global stages become the basic platform of the enterprises?
If the vaccinated world is a few years away, the normality of economies still decade away. Stop currency-printing presses as without productivity nations start looking like dominos lined up for a fall. Now survival is not money but real performances on real value creation and not value-manipulations.
Election Agendas: only smart Leaderships will create smart economies: Rejuvenation of a nation only achieved with grassroots prosperity resulting in socio-economic-cultural progress, able to strive dreams to create harmony. No, this is not a Normal Rockwell's canvas, this is an awakening reality; where hungry for honest work for honest living and starved for respectable occupation on principles of common good, screaming in silence is the global populace. Are the national leaderships ready to hear this low frequency calling.
Unlimited printing of currencies will never save economies; It is the upskilling of citizens and reskilling of small and medium businesses and mini-micro-medium manufacturing intensely deployed to catch up the skills gaps lost during the last many decades. Only possible when all national agencies already mandated to foster economic growth reflect appreciation and equally all trade groups, associations, chambers type related bodies have the necessary skills to articulate and practice in such specialized arenas. A new global map of economy is emerging, calling new expertise.
Primarily, pandemic recovery also taught us new global-age mantra; "Constant learning, constant disruption, constant advancements, constant dialogues" All moving in simultaneous synchronization and with collaborative engagements for common good, all designed for all to grow together, hence, now new definitions urgently required;
Key Questions: Are cities and national regions ready for national mobilization of entrepreneurialism? Are national Chambers and associations in agreement on upskilling small medium enterprises? Is there a national agenda to quadruple innovative excellence and exportability? How skilled are local leaderships of agencies on such national-global deployments? How fast-track upskilling will add digital-mindedness and create quality exports centricity? How simultaneous synchronization uplifts upskill 1000 to 100,000 SME on a fast track basis? How these issues are not new funding hungry, they are execution starved, and so what is stopping? How a national umbrella created via Live Roundtable discussions and streamed to 100,000 stakeholders?
Stillness is death: How continuous disruption brings perpetual life to enterprises. How continuous optimization of self-discovery achieves new heights? How does continuous quality production open global doors on exportability?"Allow Million qualified foreign entrepreneurs to park within your nation for 5-10 years under a special full tax-free visa and stay program. Which nations have qualified dialogue on such affairs? Observe how hard, during the last two decades, nations across the world have tried incubators; today, mostly empty real estate projects. Governments and Academia were unable to create entrepreneurialism; however, the same governments created great armies. Trained to dig trenches in rain and sleep in open fields, they developed great officers, but not by drawing pictures of tanks on white boards or running around with water pistols in the classrooms. Bring in, land million entrepreneurs in your nation, and create 10 million plus jobs and new wealth in following years. Let your own institutions and frontline management learn how such economic developments created. Be bold, as the time to strategize passed now time to revolutionize has arrived". "Excerpted from keynote lecture by Naseem Javed, Global Citizen Forum, Dubai, 2013."
Now, reading the new trade winds: Allowmicro-small-medium enterprises a tax-free window on the first USD$5-10 million revenues in exports, this will create local jobs and bring foreign exchange. Allow National Mobilization of Entrepreneurialism Protocols mandated to engage trade and exports bodies. AllowNational Scoring of entrepreneurialism to measure, differentiate talents, and separate pretenders. Allowmicro-small-medium enterprises free access to all dormant Intellectual Property, Patents rolled up due to lack of commercialization as Academic Experts on innovative technologies and related skills on free voucher programs.
The astonishing new math in commerce today: AUS$1000, investment in technology buys digital solutions, which were million dollars, a decade ago. A $1000 investment buys on global-age upskilling on export expansion that were million dollars a decade ago. A $1000 investment on virtual-events buys what took a year and cost a million dollar a decade ago. Today, any micro-small-medium-enterprise capable of remote working models can save 80% of office and bureaucratic costs and suddenly operate like a mini-multi-national with little or no additional costs.
Now, the urgency demands qualified execution; Success at times is failure management; failure is often about a lost battle, but not about a lost war, the ultimate success is not necessarily about winning a war, success more about understanding of the battlefield, as the real victory hidden outside the war.
Observe the nations of the world; are they real countries when their own constitution stays framed but not followed? Are they real nations when they have laws but no rules? Are they countries when they have national borders without any protections? Are they nations where they produce no real goods of any real value? Are they nations when they have shining economies that produce no real value creation or grassroots prosperities? Are they just open fields where people assembled seeking some latter day miracle? Are they some special grand schemed land projects serving special interests? The global populace now needs to clarify. A united and collaborative world needs new definitions of global maps and nations as the global populace seeks global common good to face the future.
Summary: Covidians are smarter as their sufferings have now influenced new global mindshare. The biggest ever loss to any nation today is ignoring untapped hidden talents of its citizenry, uplifting, upskilling and reskilling will save nations. This is an advanced intellectualism on human productivity, performances and creating real-value-creation, not to be confused with current techno-corrupt pamphlets based on crypto-economic ignoring human work over artificial intelligence and robotization. In response to such urgencies, Expothon Worldwide relentless in pursuit and authoritative in action is tabling a special "high-level-global-debate-series" via virtual events in coming months. Key players and gatekeepers from various countries, ready to highlight their talents and wisdom on such grassroots economic development frontiers should contact with some details. Save your own nations and study more on Google.
The rest is easy
China's economy showing resilience and potentials amid headwinds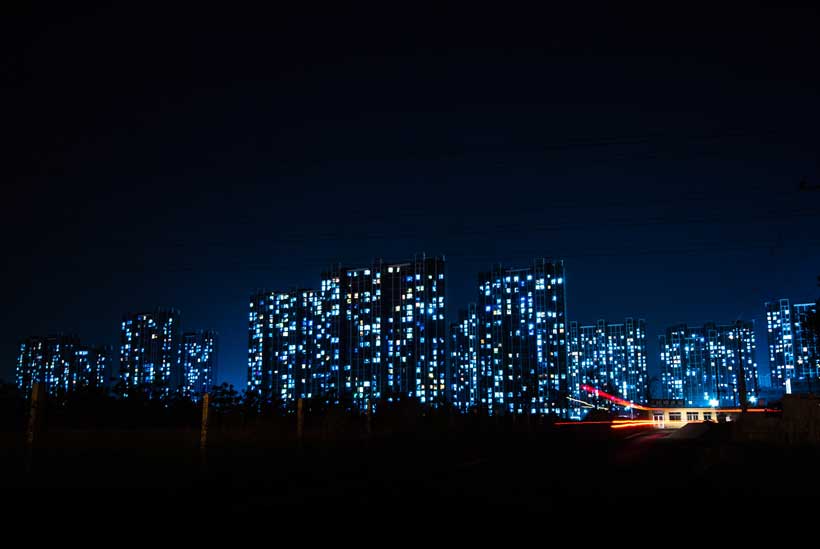 Since the beginning of this year, the increasingly complicated international environment and weakened global economic recovery, as well as sporadic but multiple local outbreak of COVID-19 pandemic caused harsh impacts on China's economic development.
Affected by both domestic and external unfavorable factors, China's economic performance in the second quarter was less ideal than expected, which has resulted in some negative rhetoric against China's economy on some media. In this case, I would like to share some views on China's economy and its prospects:
First, China's economy managed to grow in the second quarter despite downward pressure. In the second quarter of this year, the impacts from a new round of COVID flare-ups and other unexpected factors steeply increased the downward pressure on China's economy, and major economic indicators tumbled in April.
However, the Chinese government responded with resolute and swift actions. We put stable growth higher on the agenda, held ground against a massive stimulus, worked to front-load the policies set, and introduced and implemented a policy package for stabilizing the economy. The effects emerged immediately. In May, the decline in major economic indicators slowed.
In June, the economy stabilized and rebounded. Major indicators picked up fairly fast and returned to the positive territory. As a result, the economy registered a positive growth in the second quarter. The gross domestic product (GDP) of China in the first half year was 56,264.2 billion yuan, up by 2.5% year on year at constant prices. In terms of specific economic indicators, industrial production was steadily recovered and the total value added of industrial enterprises above designated size grew by 3.9% year on year in June which is 3.2% higher than in May. The service industry production index also increased from -5.1% to 1.3%. The total retail sales of consumer goods bounced back from -6.7% to 3.1% in June demonstrating market sales improvement and fast growth in retail sales of goods for basic living.
Exports went up by 22% which is 6.7% higher than the previous month. By ensuring supply and price stability in the market, focusing on grain and energy production, and overcoming the impacts of imported inflation, the consumer price is also generally stable and the employment improved.
Second, China's economy is expected to recover gradually and maintain steady growth. The risk of stagflation in the global economy is on the rise these days, thus raising the concerns of instability and uncertainty in China's economic growth. However, China's economy has strong resilience and great potentials and the fundamentals sustaining China's long-term economic growth remain unchanged. With the implementation of a series of policies and measures to stabilize growth, China's economic performance is expected to gradually improve. First, a major economy like China always has enormous resilience.
We should be aware of the considerably large scale of China's economy and its advantages for having a solid material foundation and a huge domestic market. Second, the potentials of demand recovery are significant. Chinese government is determined to stabilize investment, accelerate the issuance and use of special-purpose bonds, speed up major projects construction, and encourage infrastructure investment. We expect to see further consumption recovery as the offline consumer services are reviving and the government policies to boost consumption are coming into effect.
Moreover, China's foreign trade sustained great resilience. In May, China's total import and export volume increased by 9.5% year-on-year, 9.4% higher than the previous month; and 14.3% in June, 4.8% higher than that in May. Third, there is a concrete foundation for production to rebound. Following the steady recovery of production, the industrial and supply chains have been gradually smoothed, and the promoting effects of key industries such as automobiles and electronics will further strengthen. And the service industry turned from a decline to an increase in June as the pandemic situation improved.
In addition, the promising recovery of transportation industry will also be of great help for the further production boost. Fourth, innovation will provide new momentum for economic growth. Under the pandemic, traditional industries have accelerated their transition and expansion towards digitization and intelligentization, meanwhile new industries continue to develop steadily and rapidly. Fifth, China's macroeconomic policies are consistent and precise. The positive effects of policies such as large-scale tax refunds, issuance and use of special-purpose bonds, and increased financial support for the production will emerge, which will contribute to the steady recovery and growth of the economy.
Third, China's economy has been deeply integrated into the global economy, and opening-up is one of China's fundamental national policies. China cannot develop in isolation from the world, and the world also needs China for its development. Affected by factors such as the COVID-19 pandemic and the Ukraine crisis, the global industrial chain, and supply chain are disturbed. As a result, many countries are stuck in multiple crises in terms of food and energy. Rising prices have forced major economies to tighten their economic policies, and pushed the world economy into a substantial risk of stagflation. China, as the largest developing country in the world, has profound developmental potentials and can certainly provide a strong impetus for the global economic recovery.
China will deepen high-level opening-up, stay committed to free trade and fair trade, and help keep the two wheels of multilateral and regional trade cooperation running in parallel. Continued efforts will be made to foster a market-oriented, world-class business environment governed by a sound legal framework, and ensure foreign enterprises' equal access to unlimited sectors in accordance with law in order to realize mutual benefit amid fair competition. China is ready to strengthen international cooperation against COVID-19 and willing to make its COVID control measures more targeted and well-calibrated under the premise of ensuring safety against the pandemic. We will steadily optimize the visa issuance and COVID testing policies and keep resuming and increasing international passenger flights in an orderly manner, and prudently advance overseas commerce and cross-border travel for labor services, so as to better promote personnel exchanges and China's cooperation with the world.
In the first half of this year, the bilateral trade between China and Iran increased dramatically, consolidating China's position as the top trading partner of Iran. We are sure that the steady recovery and growth of China's economy will provide more opportunities for countries around the world including Iran. In the second half of this year, China will hold a number of exhibitions like the 7th China-Eurasia Expo, the 22nd China International Fair of Investment and Trade, the 132nd Canton Fair, and the 5th China International Import Expo which are great chances for Iranian merchants to learn more about China's market and conduct cooperation with China. China will actively implement the Global Development Initiative and all countries around the world, including Iran, are welcome to benefit from China's economic development, promote high-quality Belt and Road cooperation through greater openness and cooperation in trade, investment and other fields. In this way, we will be able to collectively build a community with a shared future for mankind.
From our partner Tehran Times
Seventh Package of Sanctions against Russia Presents Unaccounted-for Risks
The seventh package of the European Union sanctions against Russia in connection with the events in Ukraine will be remembered for its ban on the import of Russian gold, the expansion of export controls, as well as its list of blocked individuals and organisations. However, an important new feature hasn't been thoroughly discussed. In Art. 9 Council Regulation EU No. 269/2014, a rule was introduced that sanctioned individuals are required to report to the competent authorities of an EU country about their assets in the jurisdiction of the European Union. The deadlines are stringent. Reports must be submitted before September 1 of this year. Those who are slapped with sanctions in the future must report within six weeks. In addition, blocked persons are obliged to cooperate with the competent authority in the verification of this information.
Let's recall that the essence of blocking sanctions is that the assets of individuals and organisations that fall under them in the EU are frozen. In other words, they formally remain the property of such persons, but their use is forbidden. These assets may include bank accounts, real estate, capital goods, vehicles, etc. In addition, blocked persons are prohibited from providing "economic resources". This essentially means a ban on most economic relations with them.
What is the meaning of this new feature? Most likely, the EU authorities want to facilitate the search for the assets of blocked persons. They specify that the sanctioned individuals themselves should do this "legwork." If they refuse to comply by reporting their assets, then according to Art. 9 of the said Regulations, their actions will be regarded as circumvention of the sanctions regime. In turn, violation of the Regulations may lead to criminal liability and the confiscation of property obtained as a result of the circumvention of the sanctions. Article 15 of the Regulation obliges Member States to develop criminal prosecution measures for violation of the EU sanctions regime, as well as to take all necessary measures to confiscate the proceeds of such a violation. In other words, by failing to report their assets in the EU, blocked persons risk being sued, facing criminal charges, or losing their property.
The West has actively discussed the confiscation of the assets of blocked Russians since February 2022. Work on legal mechanisms is underway in the United States. In Canada, the forfeiture framework has been approved by the Senate.
Now that the seventh package of sanctions has been adopted, a similar mechanism is now being seen in the EU, albeit in the context of circumventing sanctions due to failure to provide information.
It is not yet clear how these rules will be applied. However, the existing legal mechanism may well be interpreted by the member countries in a way that is detrimental to the sanctioned individuals. To date, 110 legal entities and 1,229 individuals have been targeted by EU blocking sanctions over the Ukrainian issue. While not everyone has property in the EU, for others, the value of the assets may be huge, and attempts to confiscate or prosecute will inevitably cause new political tensions. For example, within the framework of the seventh package, Rossotrudnichestvo, which has a network of Russian centres of science and culture in the EU countries, was blocked. The same applies to the Russkiy Mir Foundation and its Russian Centres in the EU countries. It can be assumed that Sberbank and a number of other blocked Russian banks, enterprises and individual entrepreneurs have assets in the EU. Access to their property should be blocked by EU authorities anyway. The new rules of the seventh package also add the risks of confiscation in the event of a lack of reporting within the specified timeframe or a refusal to cooperate with the competent authorities.
The experience of the crisis concerning transit to the Kaliningrad region has shown that the authorities of individual member states can interpret EU sanctions very broadly. It cannot be ruled out that the new features of the seventh package will receive similarly broad interpretations. It is necessary to be ready for a scenario where the property of individuals and structures in the EU is confiscated, as well as their criminal prosecution in certain EU countries for violating sanctions legislation.
From our partner RIAC
The Assembly Lines of Grand Eurasia
The changing landscape of the global economy in recent years is increasingly characterized by a more active role of developing economies in building their own platforms for economic cooperation. In the process of assembling these platforms for the Global South one of the key issues is the algorithm of the aggregation process in Eurasia — the two other continents of the Global South already have their pan-continental platforms, namely the African Union and the African Continental Free Trade Area (AfCFTA) in Africa as well as CELAC in Latin America. In case a comprehensive pan-Eurasian platform for developing economies were to be formed this would open the gateway to the completion of the assembly of platforms that span the entire expanse of the Global South.
As is the case with the expansion of the BRICS grouping, the building of the Grand Eurasia as a platform for the region's developing economies can proceed either along the formation of a core and its gradual expansion or via an "integration of integrations" route, whereby all of the main regional integration blocs of the Global South in Eurasia are brought together. There is also the possibility that both these tracks could be pursued simultaneously.
In the scenario involving the formation of the Eurasian core for the Global South, the main question is its composition and the resulting scenarios of further expansion. One possible modality would be the RIC (Russia-China-India) serving as a core, with further additions focusing on the largest Eurasian economies such as the G20 countries from Eurasia — Saudi Arabia, Indonesia or Turkey. This route would clearly result in the assembly process being slow and lacking connectivity to other smaller developing economies of the continent.
Another possible format for the Eurasian core could be the Shanghai Cooperation Organization (SCO) or its more extended version of SCO+. Such a core would have the benefit of comprising all of the largest economies in Eurasia (Russia, China, India), while leaving open the possibility of smaller economies joining this Eurasian "circle of friends". Despite the more inclusive approach to forming the Eurasian platform, the country-by-country approach to expansion would still leave the assembly process too slow and ad hoc.
The only real way to expedite the construction of Grand Eurasia is via the "integration of integrations" scenario that may involve the aggregation of Eurasia's leading regional integration arrangements (and their developing institutions) represented by developing economies.
Such a platform of developing economies across the expanse of Eurasia can bring together such regional arrangements as: South Asian Association for regional Cooperation (SAARC), ASEAN, Gulf Cooperation Council (GCC), Eurasian Economic Union (EAEU) as well as the Shanghai Cooperation Organization (SCO). In the case of SCO there may be the possibility to resort to an extended SCO+ format which would involve the addition to SCO of those Eurasian economies that are outside of the main regional integration arrangements. The resulting SAGES platform may represent the main assembly line for economic cooperation among the Eurasian developing economies that is based on the mechanism of "integration of integrations".
Still another possibility would be an assembly process modelled on the UN, which would involve the creation of a forum for all the developing economies of Eurasia with a Eurasian Security Council represented by the largest economies of the continent (G20 members (China, India, Russia, Saudi Arabia, Indonesia, Turkey) as well as possibly Iran). Another possibility in this UN-type scenario is the SAGES Economic Council that brings together the main regional blocs of Eurasia as a more inclusive version of the UN Security Council.
In the end, there are multiple possible trajectories for the assembly process of the Grand Eurasia — the most attractive appears to be the "integration of integrations" track as it appears to be more expeditious and inclusive. At the same time, there are also risks and challenges involving this scenario as the domain of "integration of integrations" remains largely unexplored across the terrain of the Global South. In this respect, there may be important synergies in the innovation process of "integration of integrations" along the Eurasia track as well as the BRICS+ route that represents a global rather than regional platform for the cooperation across regional integration arrangements. The Global South is approaching a crucial point in its economic development, whereby a common platform for cooperation across all developing economies may represent the most important gateway to economic modernization in decades.
From our partner RIAC