During the last millennia, never ever before did the global populace ended up inside one single test tube? Observe, the commonality of the pandemic problems, nation-by-nation, city-by-city and person-by-person how simultaneously and harmoniously the sufferings spread out arousing questions, forcing new thinking on global focalism demanding new alternates for losing faith in institutions and their own governments and economic models.
Every few decades, now and then, there have been many similar shifts of continental restlessness but never ever on such an entire global scale with so many identical similarities. Ignoring this global behavior by national leaderships will become a big jolt in time. Now Covidians; pandemic experienced fighters and survivors of body bags, sufferers of isolation, quarantine, or occupational displacement replacement, and misplacement now harmoniously they are calling out…aloud.
The world may hear their callings; listening is now for the national leaderships: The global populace today is far more knowledgeable about what current political punditry capable of measuring and alternately prefers using dog-whistle rhetoric to score points on tribalism. If there are some 200 nations, some 10,000 cites, there are also some 100 national elections scheduled within the next 500 days… national leadership must demonstrate their literacy to read futurism. Identify their local teams with the right expertise to address national challenges, urgently respond with right answers, and develop clear narrative to address realities.
Here are some cold facts and some warm realities.
The New World: The post pandemic vaccinated 'world' would be a dramatically different world; some 50% of the workers of the world may not return. Some 50% of big and small businesses simply may never open and some 50% of "business + real estate + education + travel + consumption" models may change forever. The behavioral economical impact may linger for decades. So what will happen?
The New Economies: The Post pandemic 'economies' will be dramatically different; before the pandemic, in slow motion, the middle class economies the western world systematically destroyed, now current cycles making the upper gatekeepers of the cash flow many, many times stronger and the bottom feeders many, many times weaker. The wide chasms will create divides, force new thinking. So what will happen?
The New Technologies: The post pandemic 'technology' will morph the new world with new speed; execution and deployments in all directions, because the top layers of wealth have now all the required budgets powers and skills far more greater than what their own national leaderships can ever handle. National leaderships must demonstrate enough skills or obediently become Oligaristan and take orders. Observe how many big and small countries already trapped like this today. The future is also about global-age speed. Such global scale transformation would be comparable to when 'horses' were replaced by 'trains' but it took over a century. This time such styles of behavioral transformations will happen just one afternoon. Like a switch, either you are in or out. Humanly adjustments will create shocks strong enough to slowly crack open the mind to face the new truth.
The New Future of Work:
Observe the hyper-accelerated advancements of technologies around the world and deduce how within this decade it will easily eliminate all physical involvement of humans from daily 'work'. The human body, physicality and muscularity, the hands, feet, pushing, lifting, moving, stuffing, all taken over by technology and thus leaving humankind all alone, segregated, isolated as an advanced specimen of unique experiences and sufferings no matter how fallible the outcome becomes but left only to 'think'.What will happen next when the global populace becomes "thinker-gatherers"?
Occupationalism: in search of new definitions and meanings on the future of work: The centuries old 9-5 model morphing into a 24x7x365 virtually alive model. Banned, should be commuting and cubical-slavery as inhumane, a new world of efficient-productivity and respectful occupationalism arises. Is now the time to get rid of HR as a fake abstract power of pushing and channeling human bodies in bureaucratic mazes rather uplifting to entrepreneurial adventures and global-age performances? Is this time to throw away mismatch-business-titles and find real experienced tactically trained coaches and experts to reorganize business models, where superior performances to compete on global stages become the basic platform of the enterprises?
If the vaccinated world is a few years away, the normality of economies still decade away. Stop currency-printing presses as without productivity nations start looking like dominos lined up for a fall. Now survival is not money but real performances on real value creation and not value-manipulations.
Election Agendas: only smart Leaderships will create smart economies: Rejuvenation of a nation only achieved with grassroots prosperity resulting in socio-economic-cultural progress, able to strive dreams to create harmony. No, this is not a Normal Rockwell's canvas, this is an awakening reality; where hungry for honest work for honest living and starved for respectable occupation on principles of common good, screaming in silence is the global populace. Are the national leaderships ready to hear this low frequency calling.
Unlimited printing of currencies will never save economies; It is the upskilling of citizens and reskilling of small and medium businesses and mini-micro-medium manufacturing intensely deployed to catch up the skills gaps lost during the last many decades. Only possible when all national agencies already mandated to foster economic growth reflect appreciation and equally all trade groups, associations, chambers type related bodies have the necessary skills to articulate and practice in such specialized arenas. A new global map of economy is emerging, calling new expertise.
Primarily, pandemic recovery also taught us new global-age mantra; "Constant learning, constant disruption, constant advancements, constant dialogues" All moving in simultaneous synchronization and with collaborative engagements for common good, all designed for all to grow together, hence, now new definitions urgently required;
Key Questions: Are cities and national regions ready for national mobilization of entrepreneurialism? Are national Chambers and associations in agreement on upskilling small medium enterprises? Is there a national agenda to quadruple innovative excellence and exportability? How skilled are local leaderships of agencies on such national-global deployments? How fast-track upskilling will add digital-mindedness and create quality exports centricity? How simultaneous synchronization uplifts upskill 1000 to 100,000 SME on a fast track basis? How these issues are not new funding hungry, they are execution starved, and so what is stopping? How a national umbrella created via Live Roundtable discussions and streamed to 100,000 stakeholders?
Stillness is death: How continuous disruption brings perpetual life to enterprises. How continuous optimization of self-discovery achieves new heights? How does continuous quality production open global doors on exportability?"Allow Million qualified foreign entrepreneurs to park within your nation for 5-10 years under a special full tax-free visa and stay program. Which nations have qualified dialogue on such affairs? Observe how hard, during the last two decades, nations across the world have tried incubators; today, mostly empty real estate projects. Governments and Academia were unable to create entrepreneurialism; however, the same governments created great armies. Trained to dig trenches in rain and sleep in open fields, they developed great officers, but not by drawing pictures of tanks on white boards or running around with water pistols in the classrooms. Bring in, land million entrepreneurs in your nation, and create 10 million plus jobs and new wealth in following years. Let your own institutions and frontline management learn how such economic developments created. Be bold, as the time to strategize passed now time to revolutionize has arrived". "Excerpted from keynote lecture by Naseem Javed, Global Citizen Forum, Dubai, 2013."
Now, reading the new trade winds: Allowmicro-small-medium enterprises a tax-free window on the first USD$5-10 million revenues in exports, this will create local jobs and bring foreign exchange. Allow National Mobilization of Entrepreneurialism Protocols mandated to engage trade and exports bodies. AllowNational Scoring of entrepreneurialism to measure, differentiate talents, and separate pretenders. Allowmicro-small-medium enterprises free access to all dormant Intellectual Property, Patents rolled up due to lack of commercialization as Academic Experts on innovative technologies and related skills on free voucher programs.
The astonishing new math in commerce today: AUS$1000, investment in technology buys digital solutions, which were million dollars, a decade ago. A $1000 investment buys on global-age upskilling on export expansion that were million dollars a decade ago. A $1000 investment on virtual-events buys what took a year and cost a million dollar a decade ago. Today, any micro-small-medium-enterprise capable of remote working models can save 80% of office and bureaucratic costs and suddenly operate like a mini-multi-national with little or no additional costs.
Now, the urgency demands qualified execution; Success at times is failure management; failure is often about a lost battle, but not about a lost war, the ultimate success is not necessarily about winning a war, success more about understanding of the battlefield, as the real victory hidden outside the war.
Observe the nations of the world; are they real countries when their own constitution stays framed but not followed? Are they real nations when they have laws but no rules? Are they countries when they have national borders without any protections? Are they nations where they produce no real goods of any real value? Are they nations when they have shining economies that produce no real value creation or grassroots prosperities? Are they just open fields where people assembled seeking some latter day miracle? Are they some special grand schemed land projects serving special interests? The global populace now needs to clarify. A united and collaborative world needs new definitions of global maps and nations as the global populace seeks global common good to face the future.
Summary: Covidians are smarter as their sufferings have now influenced new global mindshare. The biggest ever loss to any nation today is ignoring untapped hidden talents of its citizenry, uplifting, upskilling and reskilling will save nations. This is an advanced intellectualism on human productivity, performances and creating real-value-creation, not to be confused with current techno-corrupt pamphlets based on crypto-economic ignoring human work over artificial intelligence and robotization. In response to such urgencies, Expothon Worldwide relentless in pursuit and authoritative in action is tabling a special "high-level-global-debate-series" via virtual events in coming months. Key players and gatekeepers from various countries, ready to highlight their talents and wisdom on such grassroots economic development frontiers should contact with some details. Save your own nations and study more on Google.
The rest is easy
The Blazing Revival of Bitcoin: BITO ETF Debuts as the Second-Highest Traded Fund
It seems like bitcoin is as resilient as a relentless pandemic: persistent and refusing to stay down. Not long ago, the crypto-giant lost more than half of its valuation in the aftermath of a brutal crackdown by China. Coupled with pessimism reflected by influencers like Elon Musk, the bitcoin plummeted from the all-time high valuation of $64,888.99 to flirt around the $30,000 mark in mere weeks. However, over the course of the last four months, the behemoth of the crypto-market gradually climbed to reclaim its supremacy. Today, weaving through national acceptance to market recognition, bitcoin could be the gateway to normalizing the elusive crypto-world in the traditional global markets: particularly the United States.
The recent bullish development is the launch of the ProShares Bitcoin Strategy ETF – the first Bitcoin-linked exchange-traded fund – on the New York Stock Exchange. Trading under the ticker BITO, the Bitcoin ETF welcomed a robust trading day: rising 4.9% to $41.94. According to the data compiled by Bloomberg, BITO's debut marked it as the second-highest traded fund, behind BlackRock's Carbon fund, for the first day of trading. With a turnover of almost $1 billion, the listing of BITO highlighted the demand for reliable investment in bitcoin in the US market. According to estimates on Tuesday, More than 24 million shares changed hands while BITO was one of the most-bought assets on Fidelity's platform with more than 8,800 buy orders.
The bitcoin continued to rally, cruising over the lucrative launch of BITO. The digital currency rose to $64,309.33 on Tuesday: less than 1% below the all-time high valuation. In hindsight, the recovery seems commendable. The growing acceptance, albeit, has far more consequential attributes. The cardinal benefit is apparent: evidence of gradual acceptance by regulators. "The launch of ProShares' bitcoin ETF on the NYSE provides the validation that some investors need to consider adding BTC to their portfolio," stated Hong Fang, CEO of Okcoin. In simpler terms, not only would the listing allow relief to the crypto loyalists (solidifying their belief in the currency), but it would also embolden investors on the sidelines who have long been deterred by regulatory uncertainty. Thus, bringing larger, more rooted institutional investors into the crypto market: along with a surge of capital.
However, the surging acceptance may be diluting the rudimentary phenomenon of bitcoin. While retail investors would continue to participate in the notorious game of speculation via trading bitcoin, the opportunity to gain indirect exposure to bitcoin could divert the risk-averse investors. It means many loyalists could retract and direct towards BITO and other imminent bitcoin-linked ETFs instead of setting up a digital custodianship. Ultimately, it boils down to Bitcoin ETFs being managed by third parties instead of the investor: relenting control to a centralized figure. Moreover, with growing scrutiny under the eye of SECP, the steps vaguely intimate a transition to harness the market instead of liberalizing it: quiet oxymoronic to the entire decentralized model of cryptocurrencies.
Nonetheless, the listing of BITO is an optimistic development that would draw skeptics to at least observe the rampant popularity of the asset class. While the options on BITO are expected to begin trading on the NYSE Arca Options and NYSE American Options exchanges on Wednesday, other futures-based Bitcoin ETFs are on the cards. The surging popularity (and reluctant acceptance) amid tightening regulation could prove a turn of an era for the US capital markets. However, as some critics have cited, BITO is not a spot-based ETF and is instead linked to futures contracts. Thus, the restrain is still present as the regulators do not want a repeat of the financial crisis. Nevertheless, bitcoin has proved its deterrence in the face of skepticism. And if the BITO launch is to be marveled at, then the regulations are bound to adapt to the revolution that is unraveling in the modern financial reality.
Is Myanmar an ethical minefield for multinational corporations?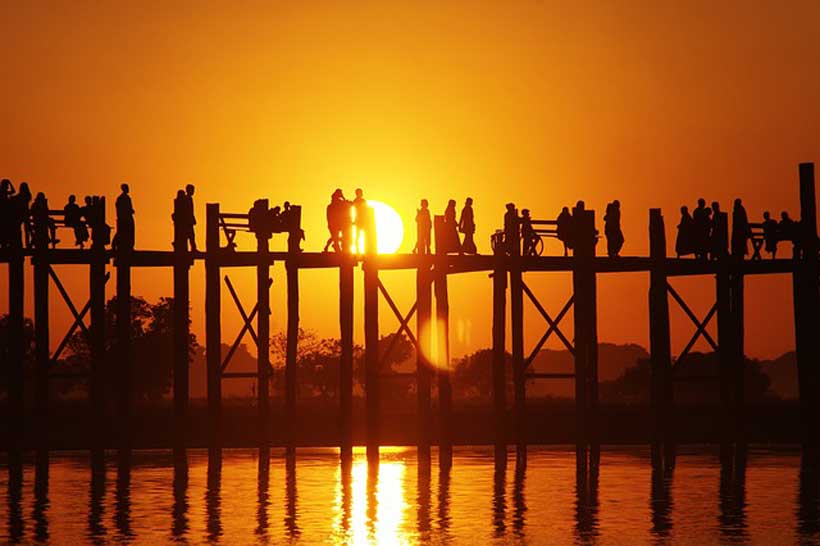 Business at a crossroads
Political reforms in Myanmar started in November 2010 followed by the release of the opposition leader, Aung San Suu Kyi, and ended by the coup d'état in February 2021. Business empire run by the military generals thanks to the fruitful benefits of democratic transition during the last decade will come to an end with the return of trade and diplomatic sanctions from the western countries – United States (US) and members of European Union (EU). US and EU align with other major international partners quickly responded and imposed sanctions over the military's takeover and subsequent repression in Myanmar. These measures targeted not only the conglomerates of the military generals but also the individuals who have been appointed in the authority positions and supporting the military regime.
However, the generals and their cronies own the majority of economic power both in strategic sectors ranging from telecommunication to oil & gas and in non-strategic commodity sectors such as food and beverages, construction materials, and the list goes on. It is a tall order for the investors to do business by avoiding this lucrative network of the military across the country. After the coup, it raises the most puzzling issue to investors and corporate giants in this natural resource-rich country, "Should I stay or Should I go?"
Crimes against humanity
For most of the people in the country, war crimes and atrocities committed by the military are nothing new. For instances, in 1988, student activists led a political movement and tried to bring an end to the military regime of the general Ne Win. This movement sparked a fire and grew into a nationwide uprising in a very short period but the military used lethal force and slaughtered thousands of civilian protestors including medical doctors, religious figures, student leaders, etc. A few months later, the public had no better options than being silenced under barbaric torture and lawless killings of the regime.
In 2007, there was another major protest called 'Saffron Uprising' against the military regime led by the Buddhist monks. It was actually the biggest pro-democracy movement since 1988 and the atmosphere of the demonstration was rather peaceful and non-violent before the military opened live ammunitions towards the crowd full of monks. Everything was in chaos for a couple of months but it ended as usual.
In 2017, the entire world witnessed one of the most tragic events in Myanmar – Again!. The reports published by the UN stated that hundreds of civilians were killed, dozens of villages were burnt down, and over 700,000 people including the majority of Rohingya were displaced to neighboring countries because of the atrocities committed by the military in the western border of the country. After four years passed, the repatriation process and the safety return of these refugees to their places of origin are yet unknown. Most importantly, there is no legal punishment for those who committed and there is no transitional justice for those who suffered in the aforementioned examples of brutalities.
The vicious circle repeated in 2021. With the economy in free fall and the deadliest virus at doorsteps, the people are still unbowed by the oppression of the junta and continue demanding the restoration of democracy and justice. To date, Assistant Association for Political Prisoner (AAPP) reported that due to practicing the rights to expression, 1178 civilians were killed and 7355 were arrested, charged or sentenced by the military junta. Unfortunately, the numbers are still increasing.
Call for economic disengagement
In 2019, the economic interests of the military were disclosed by the report of UN Fact-Finding Mission in which Myanmar Economic Corporation (MEC) and Myanmar Economic Holding Limited (MEHL) were described as the prominent entities controlled by the military profitable through the almost-monopoly market in real estate, insurance, health care, manufacturing, extractive industry and telecommunication. It also mentioned the list of foreign businesses in partnership with the military-linked activities which includes Adani (India), Kirin Holdings (Japan), Posco Steel (South Korea), Infosys (India) and Universal Apparel (Hong Kong).
Moreover, Justice for Myanmar, a non-profit watchdog organization, revealed the specific facts and figures on how the billions of revenues has been pouring into the pockets of the high-ranked officers in the military in 2021. Myanmar Oil & Gas Enterprise (MOGE), an another military-controlled authority body, is the key player handling the financial transactions, profit sharing, and contractual agreements with the international counterparts including Total (France), Chevron (US), PTTEP (Thailand), Petronas (Malaysia), and Posco (South Korea) in natural gas projects. It is also estimated that the military will enjoy 1.5 billion USD from these energy giants in 2022.
Additionally, data shows that the corporate businesses currently operating in Myanmar has been enriching the conglomerates of the generals and their cronies as a proof to the ongoing debate among the public and scholars, "Do sanctions actually work?" Some critics stressed that sanctions alone might be difficult to pressure the junta without any collaborative actions from Moscow and Beijing, the longstanding allies of the military. Recent bilateral visits and arm deals between Nay Pyi Taw and Moscow dimmed the hope of the people in Myanmar. It is now crystal clear that the Burmese military never had an intention to use the money from multinational corporations for benefits of its citizens, but instead for buying weapons, building up military academies, and sending scholars to Russia to learn about military technology. In March 2021, the International Fact Finding Mission to Myanmar reiterated its recommendation for the complete economic disengagement as a response to the coup, "No business enterprise active in Myanmar or trading with or investing in businesses in Myanmar should enter into an economic or financial relationship with the security forces of Myanmar, in particular the Tatmadaw [the military], or any enterprise owned or controlled by them or their individual members…"
Blood money and ethical dilemma
In the previous military regime until 2009, the US, UK and other democratic champion countries imposed strict economic and diplomatic sanctions on Myanmar while maintaining 'carrot and stick' approach against the geopolitical dominance of China. Even so, energy giants such as Total (France) and Chevron (US), and other 'low-profile' companies from ASEAN succeeded in running their operations in Myanmar, let alone the nakedly abuses of its natural resources by China. Doing business in this country at the time of injustice is an ethical question to corporate businesses but most of them seems to prefer maximizing the wealth of their shareholders to the freedom of its bottom millions in poverty.
But there are also companies not hesitating to do something right by showing their willingness not to be a part of human right violations of the regime. For example, Australian mining company, Woodside, decided not to proceed further operations, and 'get off the fence' on Myanmar by mentioning that the possibility of complete economical disengagement has been under review. A breaking news in July, 2021 that surprised everyone was the exit of Telenor Myanmar – one of four current telecom operators in the country. The CEO of the Norwegian company announced that the business had been sold to M1 Group, a Lebanese investment firm, due to the declining sales and ongoing political situations compromising its basic principles of human rights and workplace safety.
In fact, cutting off the economic ties with the junta and introducing a unified, complete economic disengagement become a matter of necessity to end the consistent suffering of the people of Myanmar. Otherwise, no one can blame the people for presuming that international community is just taking a moral high ground without any genuine desire to support the fight for freedom and pro-democracy movement.
The Covid After-Effects and the Looming Skills Shortage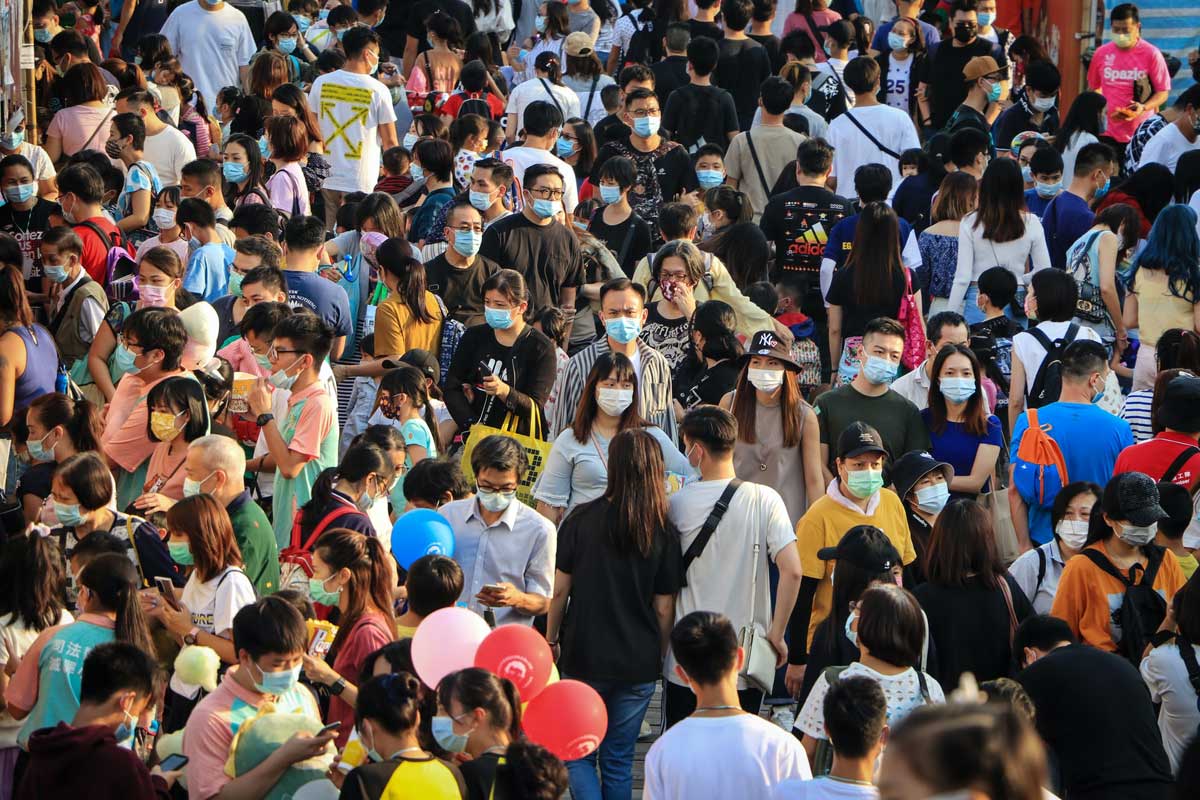 The shock of the pandemic is changing the ways in which we think about the world and in which we analyze the future trajectories of development. The persistence of the Covid pandemic will likely accentuate this transformation and the prominence of the "green agenda" this year is just one of the facets of these changes. Market research as well as the numerous think-tanks will be accordingly re-calibrating the time horizons and the main themes of analysis. Greater attention to longer risks and fragilities is likely to take on greater prominence, with particular scrutiny being accorded to high-impact risk factors that have a non-negligible probability of materializing in the medium- to long-term. Apart from the risks of global warming other key risk factors involve the rising labour shortages, most notably in areas pertaining to human capital development.
The impact of the Covid pandemic on the labour market will have long-term implications, with "hysteresis effects" observed in both highly skilled and low-income tiers of the labour market. One of the most significant factors affecting the global labour market was the reduction in migration flows, which resulted in the exacerbation of labour shortages across the major migrant recipient countries, such as Russia. There was also a notable blow delivered by the pandemic to the spheres of human capital development such as education and healthcare, which in turn exacerbated the imbalances and shortages in these areas. In particular, according to the estimates of the World Health Organization (WHO) shortages can mount up to 9.9 million physicians, nurses and midwives globally by 2030.
In Europe, although the number of physicians and nurses has increased in general in the region by approximately 10% over the past 10 years, this increase appears to be insufficient to cover the needs of ageing populations. At the same time the WHO points to sizeable inequalities in the availability of physicians and nurses between countries, whereby there are 5 times more doctors in some countries than in others. The situation with regard to nurses is even more acute, as data show that some countries have 9 times fewer nurses than others.
In the US substantial labour shortages in the healthcare sector are also expected, with anti-crisis measures falling short of substantially reversing the ailments in the national healthcare system. In particular, data published by the AAMC (Association of American Medical Colleges), suggests that the United States could see an estimated shortage of between 37,800 and 124,000 physicians by 2034, including shortfalls in both primary and specialty care.
The blows sustained by global education from the pandemic were no less formidable. These affected first and foremost the youngest generation of the globe – according to UNESCO, "more than 1.5 billion students and youth across the planet are or have been affected by school and university closures due to the COVID-19 pandemic". On top of the adverse effects on the younger generation (see Box 1), there is also the widening "teachers gap", namely a worldwide shortage of well-trained teachers. According to the UNESCO Institute for Statistics (UIS), "69 million teachers must be recruited to achieve universal primary and secondary education by 2030".
From our partner RIAC