My youth is finished and along with it my bright star, and tears. I stopped thinking of the future.
You know I don't know when exactly that happened all I know is one morning I woke up and I decided you are not loved, you are not loved. You will never be loved and the universe was laughing at me. There was no navigational system set on course for a husband, there was no solid path to follow to a career, no beautiful journey with challenges and an obstacle course to raise children only images of things, imaginary things like hallucinations, psychotropic medication that soon became not so imaginary and the usual Disney-fare, unicorns, talking mice and fairies and the Cheshire cat of which I speak so often in my short stories and a damned waterfall, David Livingstone's waterfall, no trajectory, only adrenaline pumping through my veins. Whenever taste and sickness becomes fascinating your physical body begins to smile. Your fake mirror reflection smiles back at you, obsessed with the ethereal being you've become. Madness is my addiction. Missing it is my crush, my babysitter, my thin if I had an eating disorder or two. I think it's sexy. Every day I'm seduced by it. Madness is my truth, my statement, the commentary I am making about the society that I live in today, my mother who is thin, who scolds me because I am not even though I tell her it is because of the psychotropic medication I am taking that makes me stay sane, put together, keeps me grounded but it seems to me she wants me to be high even though I am now healthy. I am fixed and the chemicals in my brain have formed their own social cohesion in their closet. Dopamine has her own shoes. Serotonin has a drawer full of pharmaceutical pamphlets. They've learned to be roommates, get along, and give each other motherly or hell sisterly advice. All I know is that they've got it into their brains sometimes to talk about me and my weight.
I don't go anywhere about the weight theory. I don't entertain it. There's too many conspiracies about that out there. For a long time I thought thin was good, easy, effortless but now I just think it is just a sick mentality. Women come in all shapes and sizes. They're good mothers, lovers, career women, filmmakers, photographers and take pleasure in everything that they do but they do not experience highs and lows. They do not crumble under pressure. My sister is a photographer. I just thought I'd put that in there. Skinny-sister, kohl-rimmed, peacock-eyes who spends her weekends in galleries or at dinner parties. A life, a life, a life. One must amuse one self.
There might be a leap of faith, but you can never forget about the madness but how can I forget about drowning, falling half-asleep in warm bathwater after I have taken my sleeping pills. I want someone to tell me that they have done those kinds of things too.
I am falling, falling, falling and oh it is so intoxicating and who is to blame for that. Even in therapy I do not talk about my promiscuity. My other-life in another life. There's a shift that I cannot fix. The men protected me, said I had integrity but the women had eyes like slits, bits in the workplace and they all reminded me of my mother. They stripped me of everything. How daunting it was to be nineteen. To be twenty and sinking into madness, into despair, only finding hope in books and not to have found love yet, yet always the absence of it. Of course my expectations of finding love never grew. I had known what to expect from an early age. I grew up with it. My father worshiped me and I worshiped him (it was pure, it didn't come with drama even though perhaps in the end it was only an illusion) and I would find that out all through my life you'd get dropped fast if you did not give in to the physical love. I had convinced myself as a young child that my parents were not made for each other. Instead they were all wrong for each other and they were not soul mates fated to be together in sickness and in health till death do us part. Young, old, young-at-heart, divorced with children, single flying solo so how could I ever forget not being the daughter who was adored, who was adorable, who brought home impressive merits one after the other, success after success, the scholarship girl, the Maths genius who went to space camp and worked in New York to pay her university tuition. I have forgot how to shine unfortunately (at thirty-four can a girl still shine, no, she should be having babies, her wedding dress wrapped away delicately in tissue paper). I have forgotten how to illuminate, to blur reality, to blur the normal until it feels like snow, winter settling, filling, being driven, channelled, wedged into the sides of a lake, feeling your way into this world as the interloper, always the Outsider, the loner and not feeling that that is the weirdest part of all. I don't dream anymore and people who have died, crossed over they visit me in my dreams and ask me after staring at me (poor brilliant girl are you still sick, what happened to all your fierce intelligence and potential when you were fourteen years old in high school) for the longest time, 'Do you remember me?' and I say in return. 'Yes, yes, of course I do. You were my English teacher who died of pancreatic cancer before your time or you were diabetic, alcoholic, pill popping aunt who died before your time. You were my favourite teacher. You were my favourite aunt, my second mother and now you've gone dead on me.' I wish you both were still here. Unfortunately I am still sick but nobody really seems to understand what is wrong with me when my sister seems to have the perfect life. Hatred, I will never let her go. I will never surrender her, clever girl.
What does it matter if I am a stupid girl or a clever girl? Mourning is destructive. Morning is sabotage set loose. Dreamlike, slow, metaphysical braiding the soul with the spirit, a broken self-portrait.
And what do you remember about our childhood I ask my soul and it replies nonchalantly. I want to, need to, desire to remember nothing.
The abnormal, what does that mean? Why, why do we use our heart as a weapon? My mother's tears come to me in angelic dreams. Is this all that she had hoped for me? Misery and failure. The wolves at the door.
I am bleeding. Space. Exile. History. Nerves. Fatigue. I give it room to breathe. It is the only thing that makes me feel as if I am a woman now. Mothers and daughters must talk about these kind of things, bond over them but we never did. Insanity isn't it?
What my mother taught me about female poets is that their words were like bows, arrows, apples wasting, falling in heaps and that a child's eyes can see everything. Vanessa Woolf, my veil, and my apprentice. I will caution you as Achilles was cautioned. As I'm sure Virginia an incest survivor and victim of sexual violence will tell you.
I am growing old. I am growing older. Who will be my mummy then, make me tea, and see that I get out of bed, open my curtains. I believe that she thinks I have always been a threat to her. She is killing me. Her knives are sharp.
The great thing about childhood and two sisters (hating you hating me) sharing a mother, a father and a brother are that there are outgoing scars, there are wounds, that the material that they are made up of is luminous but that there is also a haunting sensation of death and there you will find an honesty open and truthful, perhaps dazed and adventures that will always lay scattered before me, before us as a family. Salvage it as a stamp, an axed scrap or splinter, an album that you page through with trembling fingers looking at dark wonder after dark wonder and one day you know it will be destroyed. Observe the comic. There is both comedy and tragedy in it. Observe the bird, its agony and often its own attempted-suicide as it falls from the nest. Sacrifice is totally unsexy.
I began to fly, see things in a different light once I reached out to books. Marvellous, wonderful things that made up for my childhood and my mother forgetting me, for her to see that I was simply non-existent in her eyes. Sylvia Plath and Ted Hughes in my eyes became the beet king and queen to me perched on their earth-thrones. She was both a mother and an older sister to me. Don't talk to me about dysfunctional families. Every family is dysfunctional in their own way. Don't talk to me about cruelty to animals. All human beings are animals. They're barbaric. Tears are simply water. Believe me they can be wiped away. They shouldn't define who you are, or your pain.
By this time it is winter. I hate love. Always have. Ever since I was a child. Don't touch me. I would think. Don't kiss me to say hello. Abuse can do that to you. Estrange you from people, your immediate family, and the common people. The only thing I love is madness. It's Hollywood to me it really is. A bright light city. You have to be so careful letting people in to see the real you, trusting people and even as you are reading this I am hating you too. Look it just comes with the territory, the district. I cannot trust anyone. Mummy you really hurt me. Remember that. I need to know what humanity up close and personal really means. I was never taught what it was. Human rights were always hip during apartheid, post-apartheid, the African Renaissance, for our Rainbow children (I'd rather grieve than say Rainbow Nation). But what on earth were they? I knew as a child mine were always denied or was I simply living in a state of denial.
I could not have wished for better rejection letters. 'You write with such energy, variety but we cannot publish this.' Oh that one I remember with wit, it had tasted like spit before it had tasted like honey, milk, butter cookies but also bitterness and hurt. I took it quite personally. Reject. I felt that that word was illegal. Simply put. My mother constantly reminded me it was just a label. It was just as storm in a teacup. My sister smiled as if it had made her happy, joyful but already I had suffered an early death. I knew what the words suffering and sorrow meant. I also thought the rejection of my poetry and haiku was political. My guess the proverb of a skeleton.
'I enjoyed reading this but unfortunately it will not be placed first.' They liked it. They liked it. I was overcome, overwhelmed, felt jubilant. But still nothing was good enough. I learned to hate women by hating my emotional, my elegant, and my beautiful mother and I became another version of her but of course I was not vigilant of this in youth. Adolescence, how I miss it. Living in borrowed ignorance. I really am an orphan.
This soft, erotic woman with the strength of a man in her arms, and in her tennis legs, her beautiful white teeth biting into the soft yellow sunny-side up of a fried egg while I watched her and shrieked at her where was my own breakfast while she would just smile, her Mona Lisa smile. She was my Trojan horse, my little shop of horrors, my cancer years, my addiction for all of my life and so her pain became my illustrious pain, her struggles became my own, her burning winter became my project and soon I was the anonymous ghost-child who was a flower in the attic turned into a thief. My sensual-flawed-mother, exotic-smother over her only son.
My sister was happy. She thought she made the right life choices. Perfect doll-child. Perfect adult wearing the perfect shoes, undergarments made of lace, the daughter who is not part of me, the winter guest (I say this in all of my short stories to remain anonymous but there I am a rag doll like M. Night Shyamalan in all of his films) There I am in my little cute box, wooden, not flesh, not blood, not made of skin only violently curious (thinking I am a branch. I am a tree. I am a leaf. I am a stem. I obey. I am Whitman's grass. I am the weather girl. We're anticipating clouds today.) She wants no part of me, no portion because perhaps there is meat-to-my-bones.
I seldom worship God. I seldom wonder why that is.
What Happened To The Rainbow Dream?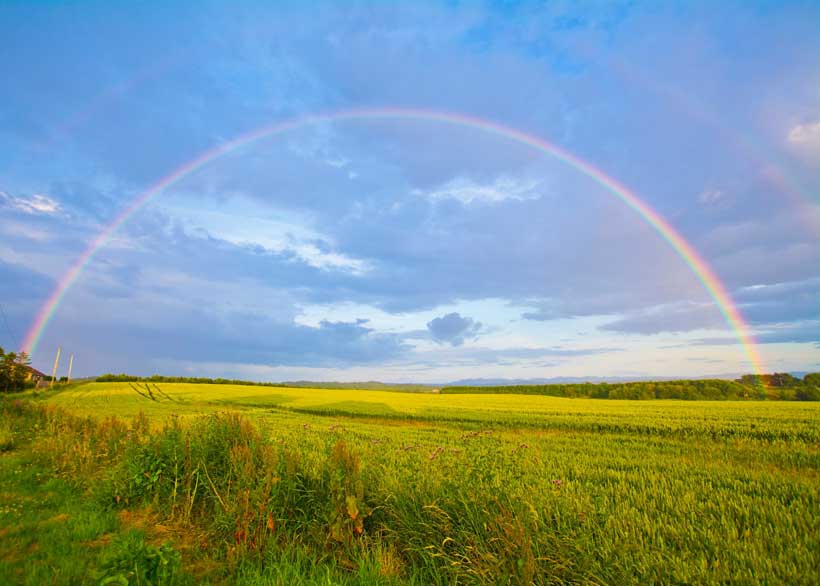 When my heart was grieved and my spirit embittered, I was senseless and ignorant, I was a beast before you. Psalm 73: 21-22
South African has a long history of the liberatory struggle. Many theories were forwarded by leaders of various political parties. What followed in the years to come was the postulation of many different political ideologies. In order to obtain the support of the majority of the people these theories were distributed far and wide and resulted in many publications. Students of social dynamics had to acquaint themselves with political theoretics of the day in order to understand the political dynamics. One of the gravest errors made by many theorists was that it lacked dynamic pragmatism, which made it difficult for the people on the ground to carry out the expounded theories. This resulted in a big gap between the political theorists and the people on the ground. In the South African context many theorists did not take into account the practical needs of the people on the ground (the working classes and military operatives of this country).
We now enter a global scenario in which corruption will be the downfall of the governments of the world. However, in our present circumstances we find that we are facing a number of problems in Africa and South Africa. Many vital functions have become obsolete. There is no longer electrical power, unemployment is rife, acts of violence is prominent, there is a grave shortage of clean running water and in the last two weeks we have seen a total collapse of law and order where armed thugs create havoc in many areas in Africa. Many innocent people have been killed, wounded or maimed. The total number of people killed this week runs into the thousands.
Where are our leaders and who will hold them accountable for their sins? The majority, the neo-liberal capitalist imperialists or the entitled, priviledged minority? No fear. No favour. Life is seed and what is the harvest that is forthcoming from following a structured approach in the falling hierachies that abound? Our leaders have adopted the discipline of silence amidst the outward decline of communities in the rural area and lack of spirituality abounds. Poverty exists in every corner and thwarts the disadvantaged and marginalised. The days ahead of us are going to be hard and we will need to find our own resources instead of looking to the West to save Africa and to the church. We must reach out to our allies in Africa, build and rebuild bridges, mend fences, build and rebuild relationships, mend the broken, the maladjusted personality within ourselves.
We must end literary apartheid (#endliteraryapartheid). The pen is truly mightier than the sword and with that been said it is knowledge and our poets, educationalists, arts and cultural practitioners that will save Africa from the quagmire, from downfall, from the aftermath from a term Don Beukes, a preeminent South African poet and educationalist termed as "literary apartheid".
History was made in South Africa on 20-21 March 2021 when the National Writers' Association of South Africa (NWASA) was inaugurated. The conference coincided with the Human Rights commemoration month whereby writers in South Africa stamped a historic moment in the literary calendar of the continent and the diaspora.
We must invest our time productively in the causes that we wish to adopt, our perspectives must become our strongholds, we must be principled, patient, prepared thought leaders and apply jurisprudence, circumspection and reflection when it comes to handling the collateral damage of the neo-apartheid. The personal freedom that we bought democracy with has come at a terrible price and it must be accounted for, its glorified leaders must be tabled, recognition must be given to them and the tough questions must be asked and not whispered about. Was the Rainbow Nation a dream, is it now shattered, was it just a biased psychological framework conjured up in innocence?
We see the pains, ills and birth pangs of our beloved country that was forged at CODESA playing itself out in a global landscape. It is a scenario that is teetering on the brink of financial ruin and collapse that is being mirrored in other countries in the West. We are in South Africa in a mess with education and an energy crisis looming. The haves, the priviledge few seem not to want to share. The ifs are literally being left in the dark. In my opinion this is what will save deepest, darkest Africa. In plain language it will be the continent's leaders who lead with integrity standing in solidarity with think tanks, intellectualism, self-actualization, self-esteem, belonging and values, who will understand what is meant by the needs, wants and desires of the psysiological. We crave safety, the beacon of hope that Madiba was, and we're looking for the kind of "point of light" that he was as a reference. The solution can be found in our history books, in the archives, in the textbook knowledge, in our libraries, in mother tongue, the literary material coming out of contemporary Africa. We can see the divisions that exist among the races in South Africa staring back at us on the page, in the "literary apartheid" that exists to a large extent in the literary establishment in South Africa, in the publishing companies in South Africa who publish stories about the majority from writers who make up the priviledged and entitled minority. Lest we forget, there is a minority whose lives were endangered during apartheid by their "white writing". Their writing today could even be said and accounted for in so many words as being black consciousness writing, leading to the enlightenment, the coining of and the conscientisement of the African Renaissance.
These leaders will be educated men and women who have the vision to think past hate crimes, police action and police brutality, class and the struggles of discrimination, racism, ageism, sexism, fear amd gender based violence. I believe that the voices, the purpose, the agreements of these leaders will lead Africa to the world stage, the United Nations, new beginnings for every inhabitant and citizen on the face of this continent. The question is Africa where art thou or are we just feeding the beasts or waiting for our poets to write about poetry against depression? Africa is growing rapidly. We are the beacon of hope for the working class.
It isn't going to be the breakout of civil war that we will have to contend with. It is going to be our mindset and how we view the world that we will have to contend with. It is going to be our perspective that is going to set us forward on the road and trajectory of negotiation. It is going to be an education for all citizens and netizens for that matter. We must as a continent, as a nation guard against civil war by all and any means necessary. Instead it will be the textbook knowledge of negotation that will set us free. We must look to our cultural, social and poetry practitioners, our historians, the purveyors of truth who stand up for human rights, those stalwarts in education who will mentor the young. Personal freedom was never "free" and we must acquaint ourselves with this as if it were a kind pf scientific knowledge that we have to get to grips with. Patriotic integrity should be more than a buzzword for appointed leaders and the cornerstones of office and administration in Africa and the diaspora. Yes, I believe we can adopt this ideology. Transparency equals fair governance. It can also help us to cope with the junction that we find ourselves and our modern world in today.
Advice From A Mother, Missive To A Writer Father and Excerpt From A Book Forthcoming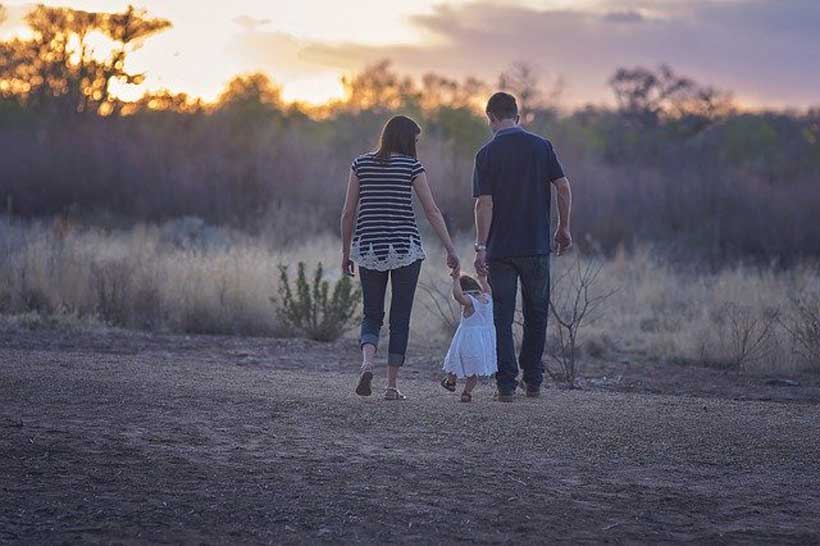 E-V-E-R-L-A-S-T-I-N-G. It could be a poem/or testimony/or the start of a new beginning. Or an extract from the introduction to "The Overcomers". All I had was a wristwatch and a page in a diary. I remember the time when no one would speak to me. Now I speak to all the sassy particles and powerfully good dimensions of the world. Now I am flicker. Now I am spark. This I guess is my inheritance. And when I look back now to the time when I saw no beauty or imagination in the issues I was having, when all I had on my mind was body shaming's dysmorphia and how much I was eating. When I considered a lettuce salad and yogurt a substitute for all the lack in my life. When I didn't see one ounce of enchantment in my struggle or the battlefield of my mind. My inheritance includes a gold that is indestructible as God. So, I guess this is a full circle moment for me but for me everything starts and ends in movements ordained By God. And the lesson is that even though you don't know what your inheritance will be, God knows. He knows exactly how cool you are.
Excerpt from the chapter "10 Things I Love About You", a book I am writing about "Overcoming".
1. "The fullness of your destiny awaits."
2. "You realise everything moves in seasons."
3. "I want you to accomplish all your dreams."
4. "Every characteristic of your soul is built for and constantly being reinvented for success."
5. "You have the response of competency in every situation."
6. "You are the evidence of God's blessing, promotion and inheritance in his life."
7. "You know and understand what your inheritance is."
8. "You believe in God's unconditional trust".
9. "You understand that the vision God has for your life He planted the seed in the past, is watering it in the present so that it can manifest itself in the future.
10. "When you know and understand the totality of failure and overcoming and winning over both adversity and adversary."
Excerpt from the chapter "Advice From My Mother". Give a man space. Give a man his space, daughter. Give a man room for his intuition to become like the frontiers of space, the boundaries of space, the territories of space. Give a man room for him to release and manifest this intuition and his potential. Daughter, understand that this is the fundamental reasoning behind making him happy. It will allow him to become the best version of himself. His faith in himself will increase and he will inspire the magnitude of greatness in others, and all the qualities of greatness in himself. You will then see the daydreamer in his soul, the childlike wonder he possesses when he is at work, atonement and forgiveness in his enduring love. Be the reading light in his world in daylight, and the innocent in his nightfall. Teach him to be an Elijah waiting for the abundance of rain.
Excerpt from the chapter "Positive Reports Of Abundance In Your Life". This is something about the introduction of abundance in my own life. It is a story about transformative love, enduring love, redemptive love and a return to love and what I heard in my spirit today about setting up miracles into power, into redemption, into salvation in my life. Believing in miracles, in abundance means to stay encouraged in the face of absolute negativity, to be boldly confident like Captain Kirk, to think with unlimited power (knowledge is power, God is power, being authentic is powerful) like Zimbabwean-born Mufti Menk, and when your thinking is unlimited you begin to manifest love, see love, envision love and this is a love that is not subject to laws or principles or change as Mother Teresa portrayed in life. It is one of a kind and when you love like this you become one of a kind too. One of a kind people walk through life with grace and abundance. To love is the singular most important assignment we can have in this world.
Excerpt from the chapter "The Daydreamer Chronicles". This is one of the pages from my diary that I journaled this morning. I was hurting this morning so this is what I wrote to counteract feeling wounded. One of a kind people walk through life with grace and abundance. They realise when failure and dismissal by others come to you it is only an abundance of rain teaching you how to be an Elijah, a force of good in the world, a force to be reckoned with, a force of bold confidence, leadership ability and greatness. To be great. Where do I begin? With the years that I have lost. I have notched up twenty odd years of lost. What you have lost can never be measured. The only person who can measure that is God in all of his supersonic dimensions. I have realised that the word "lost" means it is only a season that becomes your reckoning for a divine harvest.
How will we exist without illusion in all the dimensions of the non-reality that we are living in now. It is the space, the inter-connectedness, how we relate to each other across the widening spaces of humanity's birthplace, earth's almost sovereign rank in the universe, that will either count as the final frontier. There is the catastrophe of wildflowers at the back of my hand. My grandmother's porcelain teacups are as delicate and fragile as her consciousness. Nobody loves a warrior at first. Then they're called epic or legendary. So they gather reputation, praise and adoration to themselves like Rilke did with his Orpheus' sonnets. Rilke danced around the sun, embraced the moonlight found in nightfall. Hemingway was a captain. Salinger a tuning point. In Updike's features a vulnerability showed itself there in the pages of every domestic scenario that he ever wrote about. Last year, we ate ice cream and cake on my brother's birthday and like a comet around the sun, I felt him slip away into an impatient man from my reach. I let him go. Saw in his eyes the empires he would build in flight. Away from the world he had known as a child I called them red furious beasts, my brother called them flying-monsters. He wanted a family. Truthfully, I wanted a family too. God had a family. He called it humanity at large. This was amazing to me. His complex sensibility at work. Here we go. Here we go. Into the aqua-coloured veins and texture of platelets of the virtual world where sea meets sky and azure is really blue.
Sorry about this. I keep apologising. I am writing a love language unto myself to exit out from the realisation that I am losing the singular most important person in my life, my dad. So, I am writing love letters to myself today, all day long. Dear dad, you exist for me like the sun, two suns, moonlight, the stars, all the planets in alignment that our atomic God created. I am because of you elderly statesman, articulate and expressive orator, defender and giant of all who you knew once an autumn ago. I thought when I was a child that you only lived to exist for me as I exist for you. You have survived the volcano, and deserve all the thoughtful support and positive praise that I can give you now in this autumn. I adore you dad. I always will. You teach me daily to master the pain.
Tears: The Water Diary, How To Live Alone And Be Inspired By Murakami
I hated learning how to drive. It didn't mean the gateway of indepence for me. The driving lesson filled me with anxiety and impending doom. What it meant was that I had to leave childhood behind. There is 'us' for every breadwinner after an unsettling homesickness. Friendships fell away after my
mania in this neighbourhood. Girls as old as me had babies after quietly graduating from university. Everybody had the varsity blues. They settled down with their families dividing their daily hours within the workplace, their households, the framework of career.
I drive. I drive past my high school. Pass houses, pretty leafy suburbs, Muslim schoolchildren. I can smell fast food in the air. It's a mix of rotisserie chicken, Chinese food, Cape Malay, mystic pizza, and strays. Open fields where children played soccer. Bipolar is a gift of fire. In the middle of the night those same children would wake to the syndrome of gunfire and now we come 'to walking' away. The lessons we learn from it. I tell myself to breathe.
I do know what it is to miss a thing of beauty. All I know is I am tired. I am tired of lying down, sleeping a lot and taking deep breaths. I try not to think about abortion. The memory of fingerprints, the mysterious invisible, Joshua and Moses. Of course, I know that Lazarus is just sleeping. God was looking for disciples. He found them in fishermen. Not women. Not girls. Certainly not feminists. I try not to think about it. The song I just heard playing on the radio. Where the American girl goes to have an abortion at a clinic.
The people in the WhatsApp Mental Wellness Group that Ashley added me to was for single men and women living with bipolar mood disorder. The other people in the 'tribe' complained about me. They said I was sending too many messages and keeping them up at night. Ashley shouted at me. I didn't say a word. My brother captured a bullfrog in the garden and put him in a bucket in the kitchen. We covered the bucket with a pane of glass so we could watch Leonardo's movements. We named him, fed him and gave him water. Then one day he died. The circumstances seemed mysterious to me. I phoned Ashley with tears streaming down my face and amidst sobs I told him my sister and I were fighting. He told me in no uncertain terms was he going to feel sorry for me and to stop my psychotic behaviour. That did not shut me up. It just made me cry harder. He said he had things to do and that we'd talk later. I felt as if I was undeserving of this kind of suffering at this point.
Leonardo had become my friend. Our mind is powerful. It can elevate us to success or help us pursue happiness. If only Ashley had listened to me and felt sad because I felt sadness in that moment. That the condition of the world changed even when an animal passed away was not lost on me. I left the group soon after. I would start the day with an affirmation and full of enthusiasm and wish everyone well and to be the best version of themselves. So much for positive reinforcement to carry you through a stressful morning. I felt that I was not acknowledged in the group and then felt ignored. There was a gay filmmaker. She was a lesbian but she also had affairs with men. I thought if you were gay that you were gay. I didn't know that you could switch sides. There must have been about eight of us in the Whatsapp group. Four remained quiet, not saying a word but witnessing my gaiety and whenever Ashley took it upon himself to take me to task for my errant behavior. I would be publicly humiliated. He would say pointedly, 'you're not special Abigail', or 'there are others here just like you with their own story and problems', and then the cliffhanger, 'some here have a family, a child, children and I'm sorry but you'll just never know what that feels like'. He meant to have a child and a spouse and to live his life and be happy on top of all of that. Ashley never allowed me to feel the way that I was feeling.
In the years to come we saw each other on and off again. He would come and visit me, talk about himself and chainsmoke in my parents' sitting room. He's living in another country now teaching videography and media studies to kids. He's met a girl. She's not Michelle Brown. Michelle Brown was aggressive, stubborn, and headstrong. Michelle Brown was a principled intellectual teaching English to Chinese businessmen who struggled with the language. The girl he's met is the polar opposite of Michelle Brown. She's a girl that Ashley has never introduced me to. They like taking selfies together that appear all over his social media platforms. I miss him and I don't miss him. I miss his dark head, the smell of his cigarettes, his sunglasses, his smile but these are the same things I don't miss about him. He did a documentary on his father that I feel he stole from me. Let me explain. I tend to overthink. He asked for funding from ECPACC which was the exact place that I was going to ask for funding from for my film on my dad's life. I went on and on about this to everyone in my vicinity. But he had achieved what I could not achieve in that moment. He's not your friend, my mother says. My sister advised me to stay away from him because he was not good for my mental health. He sent me his father's documentary from the country he lives in now. I miss him asking me for an ashtray.
The group gave me an identity. I began to miss it. Nearly a year later or perhaps it was a few months I asked if I could be added back into the group. Ashley said so many people had left he was no longer running the group. He had also become too busy to run the group. I missed the group even though I had only really spoken in depth to two people. I had only spoken to someone whose name escapes me now and Ashley. I have great and fond and deep memories of our times together and of our friendship. He was and is very forgiving and is a gentle soul. He was always there for me and I think of the times I could have just called him up in a heartbeat when he lived in the same country as me.
There's a shadow in my face that only the man could see. I have to look after my father. The Johannesburg producer is asking me to come for a Christmas holiday but he's not willing to pay me for my content, my intellectual property. It's driving me insane. Trying to land proper paying writing gigs. I don't know what to do. I'm frightened but this is the way the world works and I am only learning this now. I can't. I tell myself and slowly type the words. I have to look after my father. My father has mentored me all my life. I can't abandon him now that he needs me the most. The Scriptures say to honour my father and my mother and my days will be long. Sister Joel, a very good friend of the family, tells me Allah will reward me with paradise one day for what I am doing for my father. This gives me hope when I feel hopeless. The light that was dimmed is awakened once again. Sometimes the door is closed because Allah wants to protect you. I saw that in a post on Facebook yesterday late last night while I was scrolling. No matter how much my present circumstances hurt, wounded me, drove me to distraction or made me feel emotionally damaged on a daily basis I must understand that there's a bigger picture in the frame and it's having a spiritual outlook on one's life.
I am angry at the world today. Dr Jordan B. Peterson is right. There's suffering. There's worship of that suffering (I'm guilty of worshipping my own suffering). There's malevolence in the world and unspeakable horror. I'm suffering because I'm tired, overworked and underpaid and I am watching my father die in front of me, withering away. He is alive but he doesn't want to be and in my tears there is a water diary. It feels as if I am drowning everyday but then I make dua. (what the Muslims call prayer). That's the difference. Prayer and meditation on all the good in this world and in my life does wonders for the soul. The universe and the soul is somewhat renewed. You begin to see the truth and beauty that Keats spoke about. I listen to Sam Harris on the Waking Up app. He is talking to a poet.
Dear Virgil, I am so sorry I didn't know how to love, how to love you back and I was always so frightened of what the future might bring and the separation from my mentally ill parents. I hope you can forgive me one day.
I turn to the world and say, I am ready for what will come. Life is short. Time is precious. The future is now. I tell myself not to give in, not to give up. I say to the world. Let us once again believe in hope and reconciliation and social cohesion. Let us bow our heads and go down on our knees and pray for peace.