African fisheries need reforms to boost resilience after Covid-19
The African fisheries sector could benefit substantially from proper infrastructure and support services, which are generally lacking. The sector currently grapples with fragile value chains and marketing, weak management institutions and serious issues relating to the governance of fisheries resources.
These were the findings of a study that the African Natural Resources Centre conducted from March to May 2020. The centre is a non-lending department of the African Development Bank. The study focused on the impact of the Covid-19 pandemic in four countries – Morocco, Mauritania, Senegal and Seychelles. The countries' economies depend heavily on marine fisheries. The fisheries sector is also a very large source of economic activity elsewhere in Africa. It provides millions of jobs all over the continent.
The study dwells on appropriate and timely measures that the four countries have taken to avoid severe supply disruptions, save thousands of jobs and maintain governance transparency amid the ongoing global uncertainty and crisis.
Infrastructure shortcomings include landing facilities, storage and processing capacity, social and sanitary equipment, water and power, ice production, and roads to access markets.
Based on the findings, researchers made recommendations to strengthen the resilience of Africa's fisheries sector in the context of a prolonged crisis, and looking ahead to a post-Covid-19 recovery.
The report strongly advocates for:
– Increased acknowledgment of the essential role of marine fisheries stakeholders and the right of artisanal fishermen to access financial and material resources.
– Strengthening the collection of gender-disaggregated statistical data in a sector that employs a vast number of women and youth.
– Establishing infrastructure and support services at landing and processing sites of fishery products, with priority access to water.
– Investing in human capital to ensure high-level skills in the different areas of fisheries management.
– Improving governance frameworks by encouraging the private sector and civil society to participate in formulating sectoral policies and resource management measures.
The study recommends urgent reforms to make marine fisheries more resilient and enable the sector to contribute sustainably to the wealth of the continent's coastal countries.
Marine fisheries are a crucial contributor to food security and quality of life in Africa. Good nutrition is a key factor to quality of life, and the marine fisheries sector supports the nutrition of more than 300 million people, the majority of whom are children, youth and women. It also provides more than 10 million direct and indirect jobs.
Dominated by artisanal fishing and traditional value chains, the fisheries sector in Africa is mainly informal and is rarely considered in public policies or in assessing the wealth of countries.
Like other sectors, the African fisheries sector has been severely hit by the Covid-19 pandemic. Covid has affected supply markets and regional trade. This has resulted in substantial economic losses for most households that depend on fisheries.
ASEAN Survey Calls for Joint Action for an Inclusive and Sustainable Digital Economy
The World Economic Forum launches today the ASEAN Digital Generation Report 2021, a special edition of its annual ASEAN youth survey report series, which examines the impact of the pandemic on personal income, savings and the role of digitalization in the region's economic recovery. The report's survey, conducted with close to 90,000 participants from Indonesia, Malaysia, the Philippines, Singapore, Thailand and Viet Nam, also flags the gaps needed to build a more inclusive and sustainable economy, namely: access to technology, digital skills training for all generations, and measures to enhance online trust and security.
The survey's findings confirm e-commerce's role as the key driver of growth in the ASEAN region. Wholesale and retail trade sector had the highest proportion of people starting new businesses (50%), while the logistics sector had the highest share of people finding new jobs (36%).
Notably, respondents from these two sectors are among those who also reported a decline in income. This could be because when people experienced a fall in income, they started new businesses in the wholesale and retail trade sector to leverage e-commerce opportunities.
A majority of respondents have adapted to the challenges of the coronavirus pandemic through significant digital adoption. Across ASEAN, 64% of respondents have digitalized 50% or more of their tasks, as have 84% of respondents who are owners of micro, small and medium enterprises (MSMEs). Respondents who reported greater levels of digitalization of their work and business reported lower levels of income decline. Similarly, business owners with an online presence were more likely to report an increase in savings (24%) and income (28%) compared to those without one (18%).
However, the benefits of digitalization are unevenly spread across the region. Those who are less "digitalized" found further digital adoption less appealing. As in 2020, respondents continued to point to expensive or poor internet quality or digital devices as the top barriers to digital adoption. While less digitalized respondents pointed to lack of digital skills as a key additional obstacle, more digitalized respondents pointed to trust and security concerns instead.
The identified obstacles were consistent across all six countries surveyed. As such, multistakeholder and regional joint actions are needed to unlock the full potential of ASEAN nations in the digital age and narrow these gaps.
"Through this annual survey, we wanted to understand the views, priorities and concerns of the digital users in ASEAN and gain statistical insights that will help inform and shape relevant regional policy," said Joo-Ok Lee, Head of the Regional Agenda, Asia-Pacific, World Economic Forum. "The survey showed improving the quality and affordability of ASEAN digital infrastructure, equipping the ASEAN workforce with appropriate skills and enhancing people's trust in the digital environment are crucial to bring ASEAN over the tipping point for inclusive and sustainable digital transformation."
"One of the key findings was that digitalization has a 'flywheel' effect wherein users who had first experienced the benefits of technology were more eager to deepen their levels of digitalization," added Santitarn Sathirathai, Group Chief Economist at Sea, a Singapore-based global consumer internet company."It is critical for the public and private sector to work even more closely to lower any friction and barriers, which may prevent the positive digitalization momentum from taking place. Through this, digitalization can enable post- pandemic recovery in an inclusive and sustainable way."
Between July and August 2021, the survey polled participants from Indonesia, Malaysia, the Philippines, Singapore, Thailand and Viet Nam. Some 77% of respondents are youths aged between 16 and 35, 56% female and 10% business owners.
This year's edition continues tomonitor the impact of the pandemic on respondents, explores how the ongoing digitalization has benefited their life and society in the real economy, what stands in their way of further digitalization and maximization of such benefits, and how to tackle the identified obstacles.
Trade can play a pivotal role in addressing climate change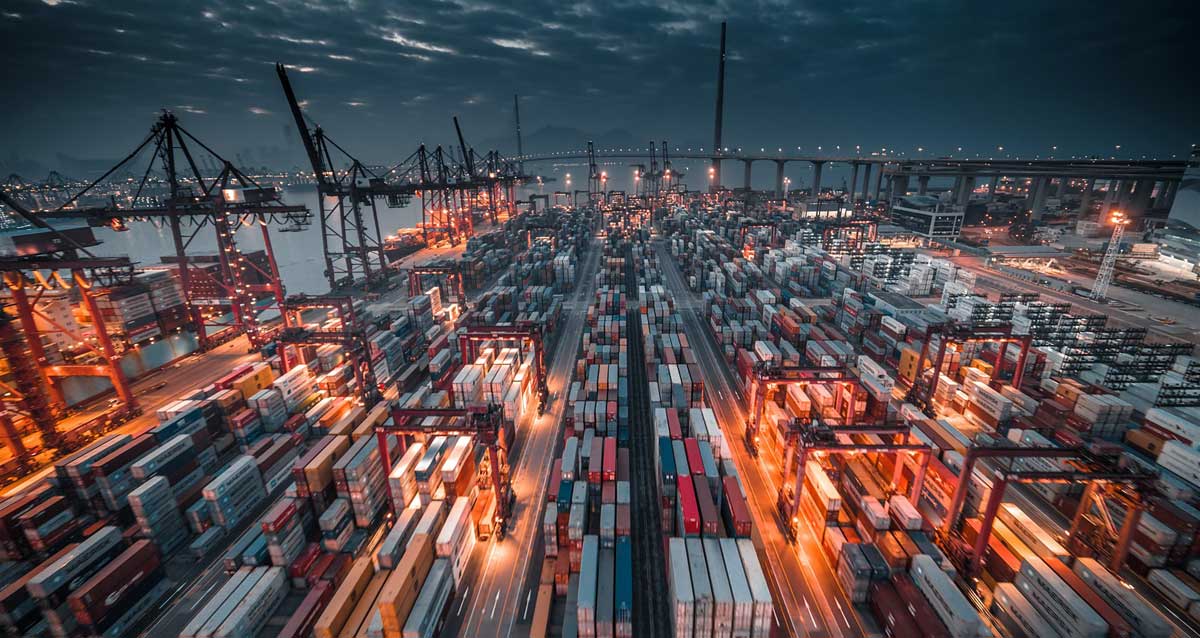 Economies in the Asia-Pacific region need to urgently reduce greenhouse gas emissions, including to maintain their trade competitiveness as carbon taxes at borders threaten to rise, according to a new United Nations report.
Around 16 million new jobs could be created in clean energy, energy efficiency, engineering, manufacturing and construction industries in the Asia-Pacific region, more than compensating for the estimated loss of five million jobs by downscaling industries.
The Asia-Pacific Trade and Investment Report 2021 was jointly launched on Monday by the UN Economic and Social Commission for Asia and the Pacific (ESCAP), the United Nations Conference on Trade and Development (UNCTAD), and the UN Environment Programme (UNEP).
Climate-smart policies have a significant cost, particularly for carbon-intensive sectors and economies, but the cost of inaction is far greater. Some estimates are as high as $792 trillion by 2100, if the Paris Agreement targets are not met.
Risks and competitiveness
Launching the report, Armida Salsiah Alisjahbana, Executive Secretary of ESCAP, remembered that key trade partners are considering border taxes on carbon.
Ms. Alisjahbana said this causes "strong concerns on the effects on the developing countries since many economies in the region are at risk of being pushed out of key markets".
For her, the roll-out of COVID-19 recovery packages could provide opportunities to invest in low-carbon technologies and sectors.
Room for improvement
The Asia-Pacific region is currently the largest emitter of greenhouse gases, but the new report reveals significant room to make these economies greener.
For example, there are still more barriers to trade in environmental goods than in carbon-intensive fossil fuels and fuel subsidies continue to exist.
According to the report, the "timely abolishment" of these two policies, and replacement with more targeted measures, could provide much-needed finance and reduce emissions.
Other proposals are trade liberalization in climate smart and other environmental goods, transition to climate friendly transportation, incorporation of climate issues in trade agreements, carbon pricing and carbon border adjustment taxes.
For the Bangladesh Commerce Minister, Tipu Munshi, Honourable, these measures "are very much befitting given the crises" the world is facing.
Positive and negative effects
In a joint message, New Zealand's Minister for Trade and Export Growth, Hon Damien O'Connor, and the Minister of Climate Change, Hon James Shaw, said that "one of the most substantial roadblocks in the way of cutting emissions is fusil fuel subsides".
UNCTAD chief Rebeca Grynspan, highlighted "the links between trade, investment and climate change are complex".
She explained that "the key is to ensure that the positive effects of trade and investment are maximized, such as by promoting trade and investment in renewable energy and low-carbon technologies, while minimizing the adverse effects, like by digitalizing trade and transport systems".
According to the report, regional trade agreements can also help, and this change has started to happen. The report points to a general trend towards more environmental provisions in these agreements.
The Asia-Pacific Trade and Investment Report 2021is the first to examine the impact of upcoming border carbon adjustment in the region.
It is also the first time an index evaluates climate-smart trade and investment policies.
Low-Income Country Debt Rises to Record $860 Billion in 2020
Governments around the world responded to the COVID-19 pandemic with massive fiscal, monetary, and financial stimulus packages. While these measures were aimed at addressing the health emergency, cushioning the impact of the pandemic on the poor and vulnerable and putting countries on a path to recovery, the resulting debt burden of the world's low-income countries rose 12% to a record $860 billion in 2020, according to a new World Bank report.
Even prior to the pandemic, many low- and middle-income countries were in a vulnerable position, with slowing economic growth and public and external debt at elevated levels. External debt stocks of low- and middle-income countries combined rose 5.3% in 2020 to $8.7 trillion. According to the new International Debt Statistics 2022 report, an encompassing approach to managing debt is needed to help low- and middle-income countries assess and curtail risks and achieve sustainable debt levels.
"We need a comprehensive approach to the debt problem, including debt reduction, swifter restructuring and improved transparency," said World Bank Group President David Malpass. "Sustainable debt levels are vital for economic recovery and poverty reduction."
The deterioration in debt indicators was widespread and impacted countries in all regions. Across all low- and middle-income countries, the rise in external indebtedness outpaced Gross National Income (GNI) and export growth. Low- and middle-income countries' external debt-to-GNI ratio (excluding China) rose to 42% in 2020 from 37% in 2019 while their debt-to-export ratio increased to 154% in 2020 from 126% in 2019.
In response to the unprecedented challenges posed by the pandemic and at the urging of the World Bank Group and the International Monetary Fund, in April 2020, the G20 launched the Debt Service Suspension Initiative (DSSI) to provide temporary liquidity support for low-income countries. The G-20 countries agreed to extend the deferral period through the end of 2021. In November 2020, the G20 agreed on a Common Framework for Debt Treatments beyond the DSSI, an initiative to restructure unsustainable debt situations and protracted financing gaps in DSSI-eligible countries.
Overall, in 2020, net inflows from multilateral creditors to low- and middle-income countries rose to $117 billion, the highest level in a decade. Net debt inflows of external public debt to low-income countries rose 25% to $71 billion, also the highest level in a decade. Multilateral creditors, including the IMF, provided $42 billion in net inflows while bilateral creditors accounted for an additional $10 billion.
"Economies across the globe face a daunting challenge posed by high and rapidly rising debt levels," said Carmen Reinhart, Senior Vice President and Chief Economist of the World Bank Group. "Policymakers need to prepare for the possibility of debt distress when financial market conditions turn less benign, particularly in emerging market and developing economies."
Greater debt transparency is critical in addressing the risks posed by rising debt in many developing countries. To facilitate transparency, International Debt Statistics 2022 was expanded to provide more detailed and disaggregated data on external debt than ever before. The data now gives the breakdown of a borrowing country's external debt stock to show the amount owed to each official and private creditor, the currency composition of this debt, and the terms on which loans were extended. For DSSI-eligible countries the dataset was expanded to include the debt service deferred in 2020 by each bilateral creditor and the projected month-by-month debt-service payments owed to them through 2021. The World Bank will also publish soon a new Debt Transparency in Developing Economies report that takes stock of debt transparency challenges in low-income countries and lays out a detailed list of recommendations to address them.
International Debt Statistics (IDS) is a longstanding annual publication of the World Bank featuring external debt statistics and analysis for the 123 low- and middle-income countries that report to the World Bank Debt Reporting System (DRS).