The Simplicity Of Reading Matters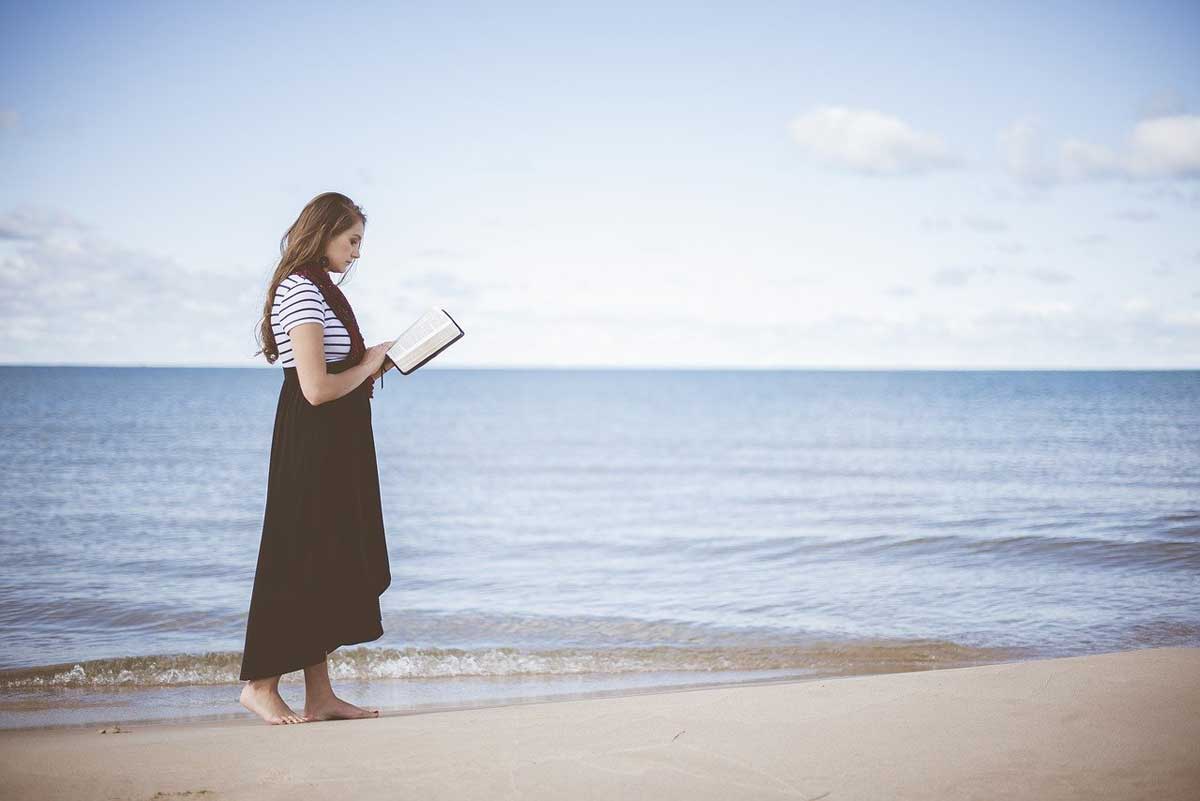 My father would read my journals with the savage intent of a beast. What on earth was he searching for? He read it over and over again furiously. Passion is a kind of love medicine. You never completely grow out of it. Searching for longing (I think here I was playing the same mind game my father was as he was looking through my thick black scrawl, my scribbling) you never completely grow out of that either like playing bingo or scrabble. I knew that my mother and her sisters (my mother was the youngest out of all of them) treated me differently. A child can feel the onset of the lack of mother-love like the early death of men in the faces of their fathers, their older or younger brothers. The world is always different for beautiful women. Nobody asks of them. And what of the illumination of pain? It is not as if they sit and think about the psychological analysis in the cerebral cortex of Ingrid Jonker's black butterflies or Ingrid (still a beautiful woman) as she would have been in the autumn of her years surrounded by family, her family, her daughter, her grandchildren, manuscript after manuscript published and unpublished. Once she was a daughter who lived for a short while in exile in Europe. But what is Europe? What is the London, the Austrian, the German, the Parisian, the Scandinavian experience? Lonely cities every one although lovely but lonely especially if you have no one to share it with. The sights, the sounds, everything illuminated, images, accents, even the aroma of coffee and freshly baked bread wafting in-the-air different. Even the night glare is different in each city as different as it was for Carson McCullers as she set out to write her autobiography. Why is it that women, that it is female poets who are touched with an almost self-imposed exile in the hours leading up to before they end their life? I mean all the greats were like that. The great female poets.
They're the source of inspiration for male writers, for their female contemporaries, for the youth, the generation that wants to live forever, for posterity, recorded in the annals of time for researchers who can be found behind the spires of university gates. Who want their poetry to be published in slim volumes and sold to their families and friends? To be criticised would be the death of them. For their poetry to be held up to the world, to a critic in jest would be the death of them. It would mean the end of that ode, or that sonnet, or that simple haiku, their handwritten beautiful cursive notes forever about the joys and the feast of autumn (here I think of Keats, the oh-so-talented and beautiful Rupert Brooke, the Romantic poets, the stunning verses of the war poets, old men, young men, the talented and the not so gifted but who find it within themselves to see the world and to write about it every day). Rolling hills through their beautiful eyes will be as soft, gentle, and voluptuous as a beautiful woman, her skin will be as rich and creamy and thick as thick slices of bread and butter, and the sea will eventually become breadcrumbs dusted off the kitchen table (useless, used over and over, described in hundreds of ways already and would have died a hundred deaths as well. I mean isn't there only so many ways that you can describe the sea, its dream reality, its fishy airs-and-graces, fish with blinking-eyes that can only conjure up plankton, fish with bleeding gills like slits, the waves, all of their brilliant power, magnificent symmetry, imaginary and not imaginary sea-green brutality). The woman, the angelic goddess-muse well her skin is ripe, her flesh, blood and the throne of bones that her cells rest upon will become as rich as tea to him. Watch out for them, these poets for although their hearts long for solitary life they will need the laughter and screams of children around them, a woman's conversation too.
They think (a grave error on their part) that their personal space must be filled with a great amount of sacrifice and loneliness, that to be a poet they must only think pure thoughts. Thoughts of wuthering heights, and that they must have little writing rituals even though they think they are mocked by their peers. They think they must suffer to be a poet. They must live somewhere out in the countryside and always write and think with a brilliant clarity of vision. And the best of them unfortunately think a lot about living in poverty, not having a stable income and not being able to provide for a wife and a family, finding a house. Most especially they think that they are about to fail miserably even before they attempt to write a masterpiece. A man's poetry well their stems will be rewarded. They will grow, they will find their own journey, their own routes to follow and be nurtured and be peeled from the sky. But it is much easier for a man to find solitude, to find peace and rest, find a little piece of heaven for the roots of his poetry to take. A man will read voraciously, eat voraciously, have a quick temper if his friends do not find his 'anticipatory nostalgia' up to scratch and of course they, the male of the species must be free to travel to obscure places, to leave if he pleases. He must drink a little too in the spirit of things because it is in every poet's nature, that and to fall in love too. And the best of them well they will sink into despair. They will think that everything they write is a failure. They will hide from the world, seek the company of other men because this is what all men do with notebook in hand and hands stained with ink they will want a stamp of approval. They will want someone to say there is depth there. And the best of them, the brightest star amongst them, and the cleverest will take their critics to heart and just sometimes it will crush him and his epic consciousness.
A drawing in the sand was never enough for me as a child. I was a child who wanted to be like Keats, an angel from another realm. I was an Alice-in-wonderland chasing after her white rabbit. I was a collector. Scattered-heaps-and-brushes-with-dandelions, earthen-potpourri, picked up (investigate-them-first-then-clean-them) shells on the beach, gulls feathers, pieces of driftwood, I tampered with stamps, ephemera, postcards, letters from overseas, from pen pals, school certificates (I shone with success, merits and excellence), notable stage roles (leads and supporting), photographs of family dead and alive, healing and in recovery, ribbons and barrettes for my hair just like Sylvia Plath when she was at Smith and I saw the miraculous healing power, instrument and hand of God in everything that I touched, that I stole, hid away from painted sight, that I looked at in my treasure box (an old shoebox that used to be filled with Sunday school shoes with buckles. I used to wear them with white school socks). I needed a network of dead poets around me, female poets, mother-figures (please don't try and psychoanalyse me on that one because I think it is quite obvious). There was life. A life to live for and to die for. My mother entertained me or rather I entertained her like a circus-freak I think. Is it horrible, is it awful to think something like that, that your mother was a monster but because of the way she treated me she also educated me and I grew up very quickly in that house with no visible address marking it on the outside. It was also not listed in the telephone book. Pinkish-light-streaming-through-my-curtains-on- a-Saturday-night-the-telephone-that-never-rang-for-me-on-a-Saturday-night. I needed to talk to the dead. I must write I felt somehow what I was being taught to feel, think, and wonder about the world around me. What was I seeing?
Poverty, poverty of the mind, the cemetery of the mind, Dambudzo Marechera's, spiritual poverty, children, smiling, laughing, screaming children living in poverty. There had to be an explanation for putting on a fur and then getting into a car, turning, twisting the key in the ignition and then inhaling the fumes of carbon monoxide. Anne Sexton. Winner of the Pulitzer Prize. Live or die she said, she growled, she moaned, she hissed under her breath. There had to be an explanation for a woman who lives to save the lives of her children and then sticks her head in the oven. Sylvia Plath. And then there was Ingrid Jonker who drowned herself. Beautiful women. Sad women. Women who suffered. Women like me who felt terminally like Alice-in-wonderland. How do I explain that? I was a child. And I was a strange child. I was reading D.H Lawrence in primary school. Not age-appropriate. Not that I could understand very much of it. My parents were very over-protective. My siblings and I lived a very sheltered existence. In school I was infatuated with Holden Caulfield and then when I became older even more so with the elusive Jerome David Salinger. I needed emotions. I needed to feel. I yearned for it. A lack of mother-love can do that to you. Perhaps that is why I write today. I sell my slim volumes of poetry to my father's family and friends. I don't think that this world knows what to make of me. Poetry to me is a wilderness. I love it there. It's so organic. I am the creator making chain stitches, and there's not a dead thing about them, they're so elegant and leave me feeling satisfactory, pure and wholesome. When I write it is as if I am operating under the direction of another. The connection is permanent. Fingers weave active, endless imaginings like clouds, and nothing is wasted, even the wild has a certain sweetness rough though it is.
Thoughts are like skin, faintly in the beginning they are haunting and secretive, damning, larger than life, winter in my hands revisited again, and again ravishing me. They never touch my physical body though. Those fingers. There is no voice. Believe me it is easy for a child to think if she writes down the words on paper that roses are red that she is communicating with the dead.
Leave me alone. I'm a scorpion. I have vamp-fangs. Poison-and-oil, its twin dripping from them. But in the end I loved too much anyway. I fall hard. I fly high. People fall in love all the time so why the hell can't I. Purity-being-dolls-forget-the-pain-is-that-what-the-terms-are?
Oh-shattered-pitiful-coming-from-pain-each-and-every-individual this can be family-life.
The adult in me wants a room. A quiet room in the sun and that receives a fair amount of light. An artist's room. Artists need light like they need their workspace and their muse, their models, their inspiration, their entourage and of course a wife who would also function as a wonderfully efficient housekeeper. The room must only have the essentials. Of course like in Vincent van Gogh's room there must be a bed and a desk. I have no use for an easel.
From my room I will watch the world go by and think of girls dancing in the pale moonlight arm-in-arm with their boyfriends or their husbands-to-be like my mother once was. She forced, dragged my father to go to dancing lessons. He was so terrible, always stepping on her toes.
In the end it's the ghost of my paternal grandmother's sea that saved me really if I have to be honest. She was a maid, a domestic worker who also did washing and ironing and raised five children and my grandfather worked as a barman. He would go down on his hands and knees, a grown man and scrub the floors of that country club. At night he would eat his leftover plate of grease of meat and potatoes. A plate of grease. Gosh he had beautiful hair. Of course he had also gone off 'fought in the war' in Kenya and when he returned to Port Elizabeth, to the suburb of South End (before the forced removals, the Group Areas Act, Europeans only understand, and apartheid seized the hearts and the minds of the white minority) he was given a bicycle (a bicycle you understand) and a coat. And when he died they gave his medals to my father. The black sheep of the family. You see, that I don't understand at all. Guess what?
It is inevitable that reading matters, that life has hips and poetry too.
I gave myself up to the tenderness in the dark. I could feel them. I was always at their mercy, that they (other poets, my companions for life) needed me a little too much.
I guess the grief that they had carried throughout their own lives had not been enough for them to silence them. Even in death they thought out of the box.
The voices. I promised them everything will come out in the end for the good, for the good. I will permit it.
This is me. The voices are inside my head. Calling to me. Speaking in ancient tongues. They talk and talk and talk. The damage is done. The damage is done. I wanted a child while I was still young. They think of science in masculine terms. The humanities and creative writing in feminine terms. There's a gap for you. There's an excursion into the remembering mind. The shaking woman's interesting double life. I think of the anatomy of my loneliness. How everything in life is a mystery. I am waiting for sleep to take control of my aching limbs, my physical form. I invest the past into the insomnia, for no fight is worth it. What are we fighting for anyway? He's not here, they're not here. No one can hurt me now. Marilyn, the hunter. Diana, the hunted. I want to live before planting love. Your fingers feel like ice slipping to the bones of me. They thread my bones to my being. Give hope to my flesh. Now I just want to live, but there are days when I am tired of wanting to live. The washing flutters in the breeze, men and woman have been kind to me, and I have a lust for the gulf between us, how I've imagined you my entire life. Country of Adam's rib, country of blood, stone and wine. Her teeth bite into my pose. There's my unbearable sadness. Watching you satisfies me. I go all cold sometimes. The tiredness, the energy. In a perfect world you would have been free. You would have set me free. Your womb fashioned me. So, I write for the passionate outsider. The woman displaced. The female dispossessed who lives from one day to the next in psychological extremes. I am that woman displaced like Jean Rhys. I am the dispossessed female. And the woman that I love, whose womb fashioned me is my mother's.
I think of all the time we have wasted sibling. All the love that is gone. My loneliness grows like plant sap. Like water in wild places. All the fight has left me as I chase the sea. I wake, I chase the sea. Rabbit is gone. Don't tell me about your secrets. Don't tell me about your love, sibling. Leave me like you have always left me. Leave me standing here by the bright lights of this city by the sea. I always wanted your love. You were always high on life. The extrovert with friends. You erased me from your life so effortlessly. From your kingdom. I think we have said it all. The love is gone. Gone from your world. Gone from my life. They say I have a death wish. I'm hungry for it. The ghost of my spirit is hungry for it. It is cold here. Winter is coming on strong on this radar. This illusion sticks around like the Seine. I wish I was ghost dropping off this radar. I feel sick. You make me sick. I lost the proof. I think of all that I have sacrificed. Think of myself as crime and victim. Sibling, you've found love. We're passed the object of forgiveness. Nothing I can do about it. You're the daughter of the Czech Republic. Let me take you to the low of the city. I am wearing my glasses. Keeping my attitude. I think of your German boyfriend with his artistic fingers, sensitive face. How again someone else replaces me in your life. Bipolar takes all. Bipolar thinks that love is evil, that love means war. My mother never brought me sanitary napkins in the hospital. Never brought me clothing to wear. I walked around like a zombie. When she came, she spoke to the other patients there at the hospital. Looking for a friend in a stranger. She left me alone. Standing there. I was her mirror image.So bulimia and anorexia nervosa found me.
She holds all the power, all the cards. The woman who ate everything. I never had your heart. This takes some time to explain. Let me understand you. Let me understand this. Out of reach, you're always keeping busy. I'll always be the same. When I was in love, I was in love with my own shadow. My heart's bruised. I think all the time of how close to death I was. The renal unit at the Livingstone Hospital. My life is the diary of a volunteer. On the imagined wings of a bird in flight, I come to you. This message comes to you. This love letter comes to you, my mother. Theories have long since disappeared. The image of the soul. The twin image of our soul has vanished Nothing gets better here on this side of the world. I don't see myself in the mirror anymore. It is only my pride, your ego that lends itself to a new philosophy of the advanced world. I'd like to leave the world random. But I no longer want to examine the past, aftermath, aftershock shielding the echo of the shadow, my bruised shadow. We have nothing to say to each other anymore Only the visions remain. The words are all gone now. You grow out of it. No, not the bipolar. The vision you had of yourself in high school. Where you would be five years down the line, a decade. It is just me giving up my consciousness for another. You grow out of the authentic. It is coming back to me. The collect calls I made home from the hospital. Abandoned there. Younger, I was arrogant. Life was so easy, comfortable, happy. Not anymore. I wish I could say I have achieved my personal goals, fulfilled all my wildest dreams. What am I holding onto? The self that is a soulless misanthrope. The universe is amplified. Birdsong in the air. The leaf falls. It is just gravity.
And because of the violence against me, I have zero tolerance for violence. And because of the mental cruelty against me, I have zero tolerance for mental cruelty. They have defeated me.
The family, the cousins, the aunts and the uncles. I am done looking for love in a home that puts me up against the wall. I am lethargic now. Not wanting to talk. Not wanting to talk to anyone. I am on my own now. Alone. All I have is loneliness. That's the kind I am. The voices say, Petya Dubarova, to stop talking so much and to become a good listener, an effective listener, an efficient communicator. Revealing the purpose and value of others as God sees fit, as I connect with the universe. To transcend the negative, the voice tells me Petya, I also have to transcend the pain of the universe, the loneliness of the universe. I have to remember birth, rebirth, saturation. I have to move on from one phase of personal growth to the next level. From maturity and the confidence of maturity, to death. But it is difficult and tiring to be forgiving of myself, to be grounded in self-love and the world around me dearly, or, for life. And then there's this nourishing sense of spirituality that strengthens me daily. I am a stranger waiting for the train worshiping sharp objects eating eggs, chicken and soup. I live in a dark house born of green figs in September on a Sunday afternoon. A dark house born of a writer in a cage sheltered and protected by the light from all the activities of harm. While watching the first snow of a June winter, with the falling snow the road inside finds bipolar me again. High on life. Low on life. Numb on life. Dead to life. And then I realise I am never going to see uncle Rabbit again.
Ever. He died on a Thursday evening of a heart attack in a hospital room while I exhaled a pose. While I overcame my evolution at home typing out my third novel. I have the fear of love, of falling in love on my side, of sexual intimacy, of being made to feel vulnerable in front of another person. I am crashing. I am crashing into the waves chasing the sea of Petya Dubarova, and there will always be those who lecture me. I think the world, and my siblings have done me toxic in. And I remember the day my sibling's girlfriend showed me her tattoo. He must have a thing for a girl with tattoos. I don't know. We aren't close anymore. What happened in my own father's life is happening now in my own. The estrangement from the middle earth of the inner family, of the immediate family. I make cinnamon toast or eat peanut butter straight from the jar with a butter knife, and I try not to think of writing confessional poetry, or, the fact that I'm not loved by sibling, or, cousin, or, aunt, or, uncle, or, distant relative. I show them my rewards like arrows. Only I see the columns of light in my arrows. Yes, I'm done in. I'm done in. I'm going nowhere. I'm going everywhere. Jagged little pill in my mouth. Rush of water down my elated throat. I really wanted to see her tattoo. Why, oh, why am I so surprised that she gladly showed it to me. Bipolar has made me frightened of everything. Of landing on the ash heap like other people's sorrows. I think of my own sorrows. I'm left thinking of how important it is to keep correspondence, journals and copies of your work. I think of my own father and mother living out this kind of perfect life.
My mother had a spacious house, they had two cars, and she had to raise three children. Two daughters and a son. She didn't teach me to have that. To invest my life in children. To invest my life in sons and daughters. I know my roots and they go deep like a ninja-warrior. Now I find myself living vicariously through Dorothy Parker, and Maya Angelou. I think of the mute wind. I think of the constant rain at my window. I think of what I see when I see wildflowers. Cemeteries, ghosts, the apparitions, the voices in my head, hallucinations. There are days when I am just writing to get by. I keep telling myself it is not hopeless. All is not hopeless. That this life is what I have been given. My siblings think they know it all about bipolar. Even more than me. I can't understand a word that that they possess about mental illness. They give it to me, not as a gift, but as something to control. I think of the difficulties of my father. The difficulties of a young mother having to accept a manic-depressive husband. Nobody caught me when I fell. Contradictions keep me busy for a while. I try too hard in relationships. I was a teenage runaway falling away to the waterfront of hospitalisation. The perspective was clear. The view of my life settled. I had the beauty of language. It gave me inter-connectedness. The relationship I wanted. I was a sailing boat that caught the wind. On my way. On my way. Then the mania would come, or, the clinical depression, or, the attempt to take my own my life, or, the suicidal thought, and I would be derailed again from the perfect life that I had lived before. I would be abandoned and forgotten by my mother.
I would be abandoned and forgotten by my siblings, by relatives who told me that they wished they could be of more assistance, but they had their own problems, or, uncles and aunts would just ignore me. With the onset of mental illness in adolescence, my life became more complicated over the years. I became a hunting and gathering woman of current trends forecasting for a blog that I wrote, ephemera from my paternal grandfather's life, and phenomenology. I became this rather complex vessel (never studied further, never had the sunny road of the marrying life, or, those sons and daughters, and strange, I had always been madly in love with children my entire life), and in the end it was language that accepted me, not family, not siblings that had looked up to me once when I had the normal life, the kind of life accepted by family. There would be all this ignorance and sham surrounding my mental illness. I became known as the storyteller, I would make up stories, and this would do the rounds. So, I am threatened and cajoled, told in no uncertain terms by my sister that I am not living. She never phones home to speak our father, elderly and infirm now. Weak and limiting and limited, and I tell myself that what matters most is recovery. Coming out of that despair and hardship and release of relapse. Now I think back to the early days of the initial treatment of my bipolar, the hospitalisation of my bipolar when I became something of a pill popping zombie, then an insomniac, and then there was this return to normality, to home-life, but also terrifying ignorance in the family, also terrifying ignorance around the sufferer, and stigma.
The discrimination of living with the bloom and smoke of mental illness. I keep telling myself pain births creativity. That it is the motivation for pursuing God. Must be more Eckhart Tolle, or, Gary Zukav than me I suppose. In hospital people maybe want to be your friend. But outside, you become like strangers again. You return to a kind of semblance of your previous life. You find people don't want to know you anymore. Release from hospital always brings me back to writing, to my childhood. To the swimming pool in Gelvandale where I was baptised, to a picnic in Port Alfred. Yes, I found baptism and God. And sometimes, just sometimes, the writing annoys me, or, I get annoyed with myself, and sad, as if my work is almost incomplete. Almost as if I am not living up to my own expectations. And every time upon my release from the hospital after my meds have been adjusted, I have to open a new door, learn to live a new life again. It's difficult, but I have endured this. I have survived. I remember that I have strategies, goals and actions. As my father did before me. I hate it that I blame him. I hate it when I say something that hurts him, and I see him wince as if I have slapped him very hard across the face. I mean, I am used to embarrassment, and humiliation, and people unfriending me with a kind of energetic efficiency. I have to work on self-love daily. I pray daily. I try to be kind but it is like making an anonymous donation. And every year I promise myself more self-love, more personal growth, more prayer and meditation, more reading, and I make an action plan out of it for the next six months. To the lighthouse.
To the lighthouse I go. There are days when I talk and talk and talk. There are also days when I cannot meet your gaze. When people's faces look different to me in the morning light. When I'm afraid of Virginia Woolf. Society allows many things to happen to you when you are mentally ill. I'm always putting my trust in people, and being let down badly. Balance is everything. All I can think of is that I am a novelist now studying the craft of writing with every narrative that I write. That I am a poet. And a bipolar life can be as healing as rain with a savage kind of violence. At least that's the way that I see it. Bipolar itself, there's still so much that we don't know. What I hear most often from other people who live with bipolar, is this. That I wasn't always bipolar. I wasn't always like this. I didn't need to take a sleeping pill to sleep. Maybe there was a traumatic incident in your childhood, or, long term abuse, or, you were never loved by a parental figure, or, there was a kind of stress or burnout that you couldn't deal with. I've been there. Uncle Rabbit is gone. I'm still here. I still get to live life with purpose and meaning and truth on my own terms, and there are days when I feel like a tragic figure caught in a storm. There are days when I want the world to see me. There are days when I don't want the world to see me, because I don't think that they'd understand me, but there are also days when life is infinitely more beautiful. There is an image that I manufacture every so often in my mind whenever I feel like it. I see the picture of a little girl, and she is loved. Bipolar is not on the scene yet. Her life is not derailed yet. She is eating watermelon on the beach. The sun is going down. She is laughing with her boy cousins. Smiling for the camera. Smiling for all the world to see.
The Journey Is The Destination
I spent last year listening to Dr Jordan Peterson, the Canadian clinical psychologist on repeat. So far, it has changed my life, led to my self-transformation, impacted the goals and dreams I have always had for my life. I am kinder. I am joyous. I am content. I feel fulfilled. I am thankful and filled with gratitude for my ACE (adverse childhood experience), my past torment, turmoil and clinical and manic depression. I say all of this unashamedly because it has got me to the point where I am today in my life.
The other day I tuned into Vusi Thembekwayo's podcast. He greets his listeners with, "Hello, family" and immediately I felt at ease with this legend in his own time as a South African businessman and entrepreneur. These days I am receptive to the vibration and frequency of creatives, thinkers, thought leaders, visionaries. Not only in South Africa, Africa but elsewhere. As far as the United States of America, Europe, the United Kingdom and even Asia and Australia. I am inspired and deeply motivated by men and women who are forging their own path in this wild and free world with determination and independently from everyone else in their immediate environment.
It took me a long time to get here. I battled relapses, I struggled with mental illness, my body had to adapt to a course of tricyclic, monoamine oxidase inhibitors and psychotropic medication and my personality boomeranged off the ceiling somedays with a vengeance. Some days I felt sad, empty, useless, pathetic and my levels of frustration were sky high. There was nothing I could do about that except cry, make myself ill with worry, burden and the troubles of the world. I was steeped in negativity, insecurity, doubt and self-talk that bordered on the insane. But understand this. I had to go through suicidal depression and all of the other stuff, my mistakes, my negative thought patterns, my reckless behaviour that oftentimes endangered myself and my mental and emotional and physical wellbeing to get here. To understand other people's modus operandi I had to accept, learn, adjust my behaviour accordingly, and heal and become a great listener as people talked to me about what was confronting them in their own lives, the uncertainty they were facing, the difficulties and the challenges they were going through that was blocking their route to personal development and self-improvement.
I am grateful for everything my father taught me and the belief and every sacrifice my mother has made in her life for me. Without those two individuals who cared for me when I was under observation at a posh clinic in a well-to-do suburb, and numerous hospital stays I would never be where I am today. I would not be a writer. I would not be a poet and essayist. I would not be an up and coming screenwriter who wants to make her mark in the film world. There are so many incidents in my life that I have not forgotten. People, individuals who the gifted American filmmaker Tyler Perry calls his "points of light". I have had my own points of light in my life.
The teachings, school of thought and philosophy of Credo Mutwa, my English teachers at St Thomas High School, St Mark's High School in Swaziland and Collegiate High School for Girls, my film school lecturer David Max Brown who over twenty years ago taught me the most powerful lesson any mentor can teach his mentee. What the meaning and purpose of self-care, self-love and self-improvement is in one's life. Indra de Lanerolle, Robert Muirhead, Eddie Mbalo, Dr Basil Brown, John Klassen, the editor and poet Robert Berold, the New Brighton poets Mzi Mahola and Mxolisi Nyezwa, Lebogang Lancelot Nawa, Frank Meintjies, the North American poetess Cynthia Atkins, another poetess Silke Heiss, the businessman and entrepreneur Saki Mabhele, the clinical psychologist and scholar Zimkhulu Fatman, the psychiatrists Dr Willem van Wyk and Dr Sonja Prinsloo, the Afrikaaner doctor Dr Pool who saved my life in an intensive care unit, the family physician Dr Gary Allie, Gavin Mabie, Michael Barry, Meralyn Barry, the filmmaker and scholar Mikale Barry, the scribe and teacher Yusuf Agherdien, and Sister Soraya Joel, the American screenwriter, producer, director of Algerian descent Amine Kais have all been points of light in my life. I have, and still have, so many teachers. I am constantly learning, aligning and re-aligning myself and my vision with others who are like-minded individuals. Who believe in attaining their goals, building empires of gold, who treasure time spent with family and friends. Never forget where you came from. Never forget the people who forced you into your dream. What is pain? In the right hands it can be a tool, an instrument that can lead to personal success and you as an individual developing a personal vision for yourself.
There are many poets and writers in my life, my editors that I have so much to be thankful and grateful for who have accompanied me on my writing journey every step of the way. Everything that I have achieved I have achieved with their help. Morton Rand, my literary representative, Thanos Kalamidas of Ovi, Tendai Rinos Mwanaka of Mwanaka Media and Publishing (Mmap), Xavier Hennekinne of Gazebo Books, Sola Osofisan of African Writer Magazine and Naza Okoli, Sam Hawkesmoor of Hackwriters.com, Robin Barratt of The Poet Magazine, Toast Coetzee. They have to a certain extent extended kindness and a generosity of spirit to me. I respect and admire these individuals a great deal. Heather Robertson and Charles Molele assisted me with getting my first poems published as a teenager in a national print magazine in South Africa.
Depression, suicidal depression, rage, psychosis is not the be all and end all of the sufferer's life. There are many instances where we have to overcome experiences that wounded us deeply in our lives. Perhaps as Dr Daniel Amen said in a recent podcast, "there is no such thing as mental illness. We are dealing with a brain health issue here." His words rang true for me. I suggest you find this Dr Daniel Amen on YouTube and listen to his insights. I am doing in depth research on how nutrition and exercise, vibration, frequency and energy, prayer and meditation influences the mechanics and mechanisms of the brain. I am looking into dopamine, serotonin and binaural beats. I listen to music. My life is relatively stress free from whatever confronted me twenty odd years ago. I can't completely believe that my healing had to begin with me processing my emotional pain and my triggers. We all have triggers and it is up to us to do the research into the language of divine love and the mind-body-spirit connection.
The Art Of Communication: God, Intervention And The Divine Space
The more consistent we are at being kind to ourselves, kinder to the natural environment and the more loving we are to ourselves and to other people who find themselves in less fortunate circumstances than we find ourselves in, the luckier it seems we will become, the more tolerant of other people we become and the more we will gain and obtain understanding of and into our true nature, instinct, our humanity and the world around us with a modicum of circumspection.
I truly believe that a realm of understanding and infinite possibilities is opening up to humanity at this point in time in our history. Look how far we have come from the Essenes, Mayans, the Egyptians and their star maps, and the Sumarians. The Dead Sea Scrolls have taught us that erudite and gifted scholars wrote the Bible. Men who were intellectually ahead of their time, spiritually cognisant and self-aware visionary thinkers whose psychic abilities knew no bounds. What do ancient civilizations have to teach us about the universe? I think that the question that we should be asking is what does it have to teach us about vibration, energy and frequency.
We will live the best version of ourselves when we are cognisant and aware of the mind-body-spirit balance. When we live our lives with intention and purpose we fulfil God's mandate and sacred assignment in our lives within the construct of a very highly intelligent order. My life has changed for the better. I always felt tired, exhausted, I experienced lower back pain, I wasn't able to run simple errands like going to the bank or to the shops to buy groceries and now I can since my entire mindset and attitude has changed when it comes to understanding and acknowledging the love language of my soul and the mind-body-spirit balance.
I have seen when I operate at the level of the divine I am granted access to the ancient knowledge of the source and the known universe. I have incredible levels of energy, I am able to multitask, generate multiple income streams, I am lucky, content, fulfilled, I don't overeat, I take care of myself. In arguments I am calm and keep a cool head. I have become kinder to myself and much more level-headed over the years. Our mental wellness, physical wellbeing, and how we handle our emotions are all about self-care and self-love. These are neither delusions of grandeur nor are they a form of poppycock or hocus pocus ideology. I am granted these superhuman instances of this in my own life and speak from experience. I feel I am more grounded and connected to the people in my family than I ever have been before.
It was always difficult for me to handle the disconnections in my familial relationships but this is something that we as humanity and the human race struggle with. We come to this planet from the source or call it the known universe to learn, to gather information, to make the world that we live in a better place that we live in for flora, fauna and the animal world and to benefit from the connectedness we feel with other individuals. Most of all we come to earth and experience reincarnation (rebirth) to learn and unlearn and assist all hurt and wounded human beings who have been displaced by war and conflict in the regions that they live in to come to consciousness and enlightenment. Lay preachers speak of spiritual warfare, living in bondage, supplication, redemption, salvation, sacrifice and generational curses in the bloodline, demonology, demonic strongholds, the power of the Holy Spirit. We are spirit. It exists in life, in everything, in abundance. Spiritualists, mystics, screenwriters have brought to screen and storytellers (for example, William Shakespeare in his play "Macbeth") throughout the ages speak, and have written about witches and warlocks.
What does all of this mean? Spirituality is made up of particles, elements, dimensions and inside our mind's eye we are continually formatting this information into what I like to call "atomic habits". Conflict is a way of life but it is something that we must learn how to deal with with competency. The vibration and energy and the frequency that lightworkers and starseeds are operating at on this planet, in this dimension (which some are calling a simulation, it is fast becoming more reality than illusion and more than even a non-reality).
Light, love and blessings seeker. Go forth into the unknown, into the wilderness. I call this "the Moses blueprint", Christ consciousness, Christ seed and Christ light. Our identity can be found in a single fingerprint. The Moses blueprint has been imprinted on our consciousness subtly each time we have entered a rebirth. Perhaps this knowledge and expertise has been passed down throughout the ages and as we reach enlightenment and operate at a different frequency, as we become more self-aware and intuitive and knowledgeable about soma (energy) we will ultimately become who we were meant to be.
Conflict leads to stress but it can also take us to greater depths of understanding the human mind, our capacity to teach, to recover memory and what it consists of, it helps us recover subliminal messaging and puts conundrums into an exponential sequencing that we find useful in our daily habits. The same conflict can either inflict mental illness upon us or stress can induce positive tension instead of just strain and wear and tear in our bodies. It (both conflict and stress) helps us to make sense of the semantics of brain health, to progress, to prepare, to process, to heal, to think and to overcome the great difficulties in our lives. What has education, science, religion and spirituality taught us? That in the long run we are energy, we are what we think and that our thoughts are communicating to the most cellular level of our physical bodies.
What is important to realise as Eckhart Tolle expounded in "The Power Of Now" and "The New Earth" is that "the dense pain-body" exists. We must never lose the importance and process of the lesson. It is possible to heal completely and recover from ACE (adverse childhood experience), incidents of trauma and emotional damage to the brain.