Positive Tech Solutions Will Forge The Recovery
Global leaders back the need for more technology governance to tackle the most pressing global problems at the World Economic Forum's inaugural Global Technology Governance Summit, which closed on Wednesday.

The summit, hosted by Japan, was opened by Prime Minister Suga Yoshihide with a welcome address in which he emphasized the timeliness of discussions among leaders on the implementation of digital technologies in the post-COVD era. Suga also reaffirmed his commitment to accelerating reforms to create the world's most advanced digital society.
More than 2,000 leaders gathered virtually to address the adoption of technology to improve lives and respond to global challenges. The World Economic Forum Centre for the Fourth Industrial Revolution (C4IR) Network will develop this work throughout 2021 and beyond.
An interactive experience was designed for the participants, embedding technology into the summit. Registered participants were invited to learn about non-fungible tokens (NFTs) by collecting fragments – called "shards" – of "Voice Gems" designed by artist Harry Yeff (Reeps 100). Over 250 shards were minted on the first day.
Among the summits outcomes and commitments include:
Two new regional networks of cities were launched in Latin America and South Asia as part of the G20 Global Smart Cities Alliance. The city networks, modelled after the C4IR Japan's successful Japan Smart City Alliance, aim to bolster small and medium-sized cities' capacity to realize the Fourth Industrial Revolution's benefits and safeguard against governance challenges.
The C4IR Network will support Agile Nations, a global initiative to enable government, business, and civil society to share evidence and insights into innovative governance. The Network re-committed its support for the Agile50 initiative at the summit, recognizing the role of experts and business leaders in driving agility in governments worldwide.
To address pressing challenges and opportunities relating to the rise of new digital currency, central bank digital currency, and so-called "stablecoins," the Digital Currency Governance Consortium (DCGC) is convening more than 80 organizations representing numerous sectors and geographies.
The Forum established the Future of the Connected World initiative with five priority areas for collective action in 2021-2022. Building on the pilot project's success for Accelerating the Impact of Industrial IoT for SMEs in São Paolo, Brazil, the C4IR Network will expand projects in Colombia, Kazakhstan, Saudi Arabia, South Africa, and Turkey.
Executive leaders from the public and private sector, representing more than 12 countries on five continents, released a new roadmap for building a connected future that benefits all. The roadmap and global action plan seek to rally and mobilize the international community on a set of five actions and 37 initiatives to advance the governance of the internet of things and related technologies.
The Dubai Roads and Transport Authority (RTA) will adopt the framework and pilot it as part of its World Challenge for Self-Driving Transport, trialling autonomous delivery vehicles and using the framework to test a series of performance-based regulations. The impact of this is a framework developed by a Forum project sponsored by the Global Autonomous Vehicle Council (GAVC), which is being used as an incremental part of Dubai's roadmap to make 25% of its travel driverless by 2030.
The following reports and white papers were published:
The Rebuilding Trust and Governance: Towards Data Free Flow with Trust (DFFT) white paper gives a bird's-eye view of global data governance issues, including privacy, fair competition, cybersecurity and transparency to strengthen trust-governance mechanisms.
The Medicine from the Sky: Opportunities and Lessons from Drones in Africa report provides a framework for evaluating where these technologies can be best applied to improve healthcare.
A new resource, Global Governance Toolkit for Digital Mental Health, provides help for governments, regulators and independent assurance bodies to address growing ethical concerns over the use of technology in mental and behavioural health.
The Technology Futures report outlines new ways for leaders to predict future trends. It provides a framework for leaders to assign probability to trends and forecast risks and uses speculative fiction to bring these to life.
A new white paper, Co-designing Digital Interventions and Technology Projects with Civil Society outlines how policy-makers and business leaders can collaborate with civil society to address power imbalances. It explores how each sector can co-design tech and bring equitable access.
Transforming Rural Mobility with MaaS explores mobility as a service (MaaS), which will be at the forefront of a new generation of mobility services. It focuses on examples from Japan and examines the common challenges and success factors for MaaS to support local government and related enterprises to transform mobility.
The C4IR Network Affiliate Centres made the following commitments:
C4IR Brazil will launch a data governance prototype for noncommunicable disease (NCD) patients to facilitate remote monitoring and public-private sharing of patients' data in the health system.
C4IR Colombia will publish a regulatory framework for data exchange with the Data for Common Purpose Initiative.
C4IR India initiated the Artificial intelligence for Agriculture Innovation (AI4AI) project to explore the use of Fourth Industrial Revolution technologies throughout the food chain, from seed to fork. The project, supported by more than 60 industry, government and start-up partners, is currently piloted in Telangana, India. C4IR India has also launched Fourth Industrial Revolution for Sustainable Transformation of Health (FIRST Health). Theproject explores the role of the Fourth Industrial Revolution technologies in 18 areas of health, including preventive, curative and governance.
C4IR Israel is committed to enabling the future of mobility by taking the existing pilot programmes and creating a scalable commercial business model that is safe, sustainable and ethical.
C4IR Japan has developed an approach called Authorized Public Purpose Access (APPA), which seeks to use data for the public good while balancing all stakeholders' rights and interests.
The Centre for the Fourth Industrial Revolution Ocean will lead the Action Coalition on Ocean Data together with Microsoft. The coalition strives to deliver open, transparent and easily accessible universal data to comprehensively understand "life below water" for better policies and decision-making. The coalition will be open and inclusive to all actors seeking to liberate ocean data; the Ocean Data Platform will be at the heart of solutions to unlock this data.
C4IR Rwanda's most recent work on pending data protection legislation will serve as a foundation in helping to achieve Rwanda's ambitions of becoming a proof-of-concept hub for technology innovation and regulation.
C4IR Saudi Arabia will hold its official launch event, along with projects designed to advance multistakeholder collaboration on agile governance frameworks and AI, IoT and blockchain. The centre will develop frameworks that usher in advanced autonomous mobility through heavy-lift drones and accelerate the advent of autonomous trucks and vessels, thereby expanding mobility opportunities for air, land, and sea.
C4IR South Africa will address the needs of small, medium and micro-enterprises (SMMEs) by launching a series of projects to develop policy protocols for accelerating the adoption of emerging technologies by SMMEs and mitigating associated risks.
C4IR Turkey will address the need for human-centric technology using governance models designed by the collective rationality that has emerged from the rapid spread of IoT, AI, and other Fourth Industrial Revolution technologies.
C4IR UAE is launching a report focused on developing a precision medicine programme locally, highlighting the critical process areas, including the infrastructure and regulatory environment. It aims to further the growth of the healthcare industry in the UAE and exchange healthcare data globally. C4IR UAE will also lead multiple tokenization pilots to test blockchain technology to modernize the financial system and improve access to capital and liquidity to further economic diversification and digital growth in the UAE.
UN launches the first artificial intelligence tool for rapid natural capital accounting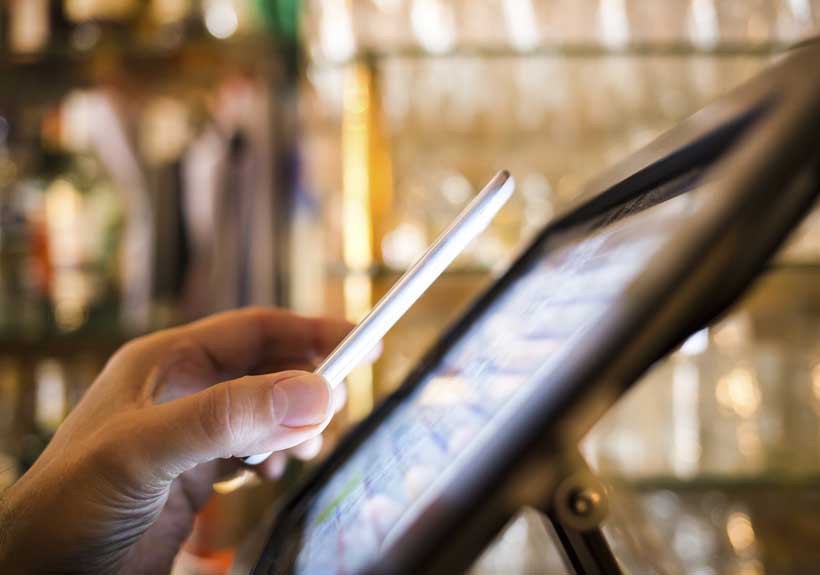 An innovative artificial intelligence (AI) tool that will make it easier for countries to measure the contributions of nature to their economic prosperity and well‑being was launched today by the United Nations and the Basque Centre for Climate Change (BC3).
Developed by the Statistics Division of the United Nations Department of Economic and Social Affairs (UN DESA), the UN Environment Programme (UNEP) and BC3, the new tool can vastly accelerate implementation of the new ground-breaking standard for valuing the contributions of nature that was adopted by the UN Statistical Commission last month.
The tool makes use of AI technology using the Artificial Intelligence for Environment and Sustainability (ARIES) platform to support countries as they apply the new international standard for natural capital accounting, the System of Environmental-Economic Accounting (SEEA) Ecosystem Accounting.
The new open-source and user-friendly digital tool, called the ARIES for SEEA Explorer, enables, for the first time, rapid and standardized yet customizable ecosystem accounting anywhere on Earth.
"The ARIES for SEEA Explorer is a game changer for governments that want to implement the recently adopted SEEA Ecosystem Accounting standard," stressed Stefan Schweinfest, Director of the Statistics Division. "This application allows countries to jump-start accounts compilation from global data sources, which they can refine with national data or model parameters."
The ecosystem accounts produced by countries will track the extent, condition and services provided by nature's ecosystems – such as forests and wetlands – in the form of physical and monetary accounts and indicators. The adoption of the SEEA Ecosystem Accounting has been heralded as a historic step forward for the Sustainable Development Goals (SDGs) and to move beyond GDP in tracking global progress.
Bert Kroese, Deputy Director for Statistics Netherlands and Chair of the UN Committee of Environmental-Economic Accounting said, "The ARIES for SEEA Explorer will give countries a much-needed tool to make progress with the SDGs and the monitoring framework of the post-2020 Global Biodiversity Framework. Its low barrier to entry will ensure that no country is left behind when it comes to ecosystem accounting."
Risenga Maluleke, Statistician-General of Statistics South Africa and Chair of the UN Committee of Experts on Big Data and Data Science for Official Statistics said, "The launch of the ARIES for SEEA Explorer on the UN Global Platform is an important step to mainstream the measurement of ecosystems and their contribution to the economy and wellbeing into global, regional and domestic statistics that will feed into policy and decision making. Better measures of nature will contribute to better policies to save our planet."
Building economic systems that value nature as a central source of human wellbeing, environmental health and economic prosperity in the post-COVID-19 world is essential, according to Susan Gardner, Director of UNEP's Ecosystems Division. "Having technology that incorporates and integrates the latest data, models and understanding of nature's contributions through natural capital accounting will facilitate well-informed nature positive decision-making from businesses and governments – driving tangible action on biodiversity loss and climate change and a sustainable future for all," she said.
The new platform could lead to greater collaboration. Ferdinando Villa, Ikerbasque Professor and Lead Investigator of ARIES at BC3, added, "There is a growing global demand for sustainable management of our natural resources, and to achieve this, scientists and decision-makers need to collaborate more and more. AI-based tools like the ARIES for SEEA Explorer hold the key to a future where open integration and reuse of knowledge, by both, is possible."
The ARIES for SEEA Explorer is available on the UN Global Platform: a cloud-service environment supporting international collaboration among all countries in the world by sharing scientific knowledge, data, methods and technology.
A number of countries have already started using the ARIES for SEEA Explorer. The Explorer will continue to be expanded in the near future, by adding the functionality to derive indicators that allow to assess progress towards SDGs and the emerging post-2020 Global Biodiversity Framework.
Huge plans for 2021 content year
Cancel that Lead to Revival
This year was quite something for Division 2. And it's not even Summer yet! Any fan of the game out there expects the devs to share plans for the new year at the end of the current one. But instead of sharing content plans for 2021, the devs suddenly announced that Update 12 would be the game's last update. And even though everyone knows that the game doesn't have a particularly large base of active players still, seeing official news like this put many fans in shock. By the time this announcement was released, Update 12 was already on the servers. Basically, it means that the devs weren't going to release any additional content or even bug fixes for the game from that moment onward.
And this felt like passing on a huge opportunity. Sure, the game could have been made better, but the setting and the unique blend of genres of true-open world action and looter-shooter set in modern times post-apocalypse, this isn't something that should be left to rot and get forgotten. There's tons of possibilities and unrealized potential. This must have been what people at Ubisoft thought about too, because about a month later, the devs released another announcement, but this time with plans for content in 2021.
Of Ambitious Plans and New Player Assistance
Such a drastic change of heart must mean something, but this isn't even the best of it. Ubisoft went from sending the game to purgatory to announcing huge plans for 2021, including an entirely new game mode that the series hasn't seen before. What is it? Nobody knows.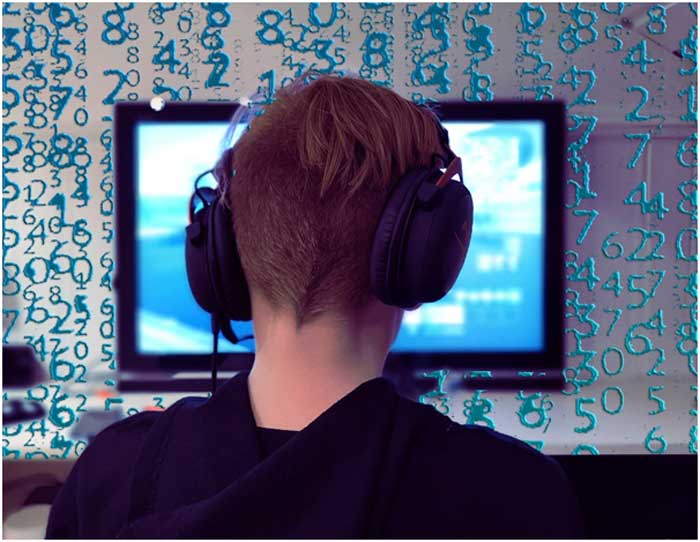 But that's not all. The devs want to add to the variety of builds which means new brands of gear and in great numbers. The new game mode will take them several months to develop. Therefore there'll be plenty of time to get ready. Speaking of, have you ever heard of such a thing as Division 2 boost? This is a collection of services that can help you and your Agent with anything you two might need. It's especially awesome and helpful for new players as there's lots of content in the game, and it's so easy to get lost. Services like the ones that you'll find by clicking on that link will help your character steadily grow in levels and obtain actually valuable gear throughout the levelling process. So, come over and see what we have on the menu for you!
Why Bankers use Data Rooms
Investment banks and any other institution that deals with sensitive data have a responsibility to be GDPR compliant. When it comes to non-compliance and data breaches, financial institutions are starting to realize how costly this can be. In 2020, there were over $10 billion in fines handed out for compliance failures and breaches with Capital One taking the largest individual hit.
A US banking regulator hit Capital One with an $80 million fine for a cloud-based data breach. Any bank or financial institution that fails to perform due diligence and use secure data rooms risks being hit with a heavy financial penalty.
What are data rooms, and why, and how are they used by bankers?
What is a data room?
There are effectively two types of data rooms; a physical one and a virtual one. These days, the virtual data room is becoming very common and more popular.
A physical data room is an area set aside to store records and will have security in place so that only authorized personnel can access it. In the case of a merger or acquisition, this would normally mean the seller, the buyer, and their attorneys.
A virtual data room is a secure cloud-based storage area that has software put in place to stop access by anyone that is unauthorized. They are thought of as very secure and many top banks use them today. HSBC, Goldman Sachs, Barclays, Santander, and Bank of America are just a tiny portion of the financial institutions that put their sensitive information into data rooms.
A virtual data room is accessed through the internet but the actual servers will be stored in a secure facility far from the actual bank of finance house. Authorized personnel will have individual passwords and all activity is monitored and recorded.
What are the reasons for using a virtual data room?
Cybercrime is worldwide and affects individuals and businesses. Cybercrime is having an impact on the banking sector in many countries, compliance and security are paramount.
There will be different data protection laws around the world and the GDPR or General Data Protection Regulations covers all European Union countries. Banks must avoid data breaches and practice due diligence and this is why data rooms are important.
When companies are involved in mergers and acquisitions, records need to be made available to the interested and relevant parties, however, they must also be kept out of the hands of hackers or other unauthorized people. In the past, it was common for due diligence to be performed using hard copies and this makes the process much slower. Virtual data rooms allow a much faster process to take place.
Data rooms are also put in place to help share files between clients, third parties, and to store records. They are far more cost-effective than having a physical data room and so more companies than ever are now turning to these secure storage methods.
What happens if a bank fails to use a good virtual data room?
Failure to be compliant and be the victim of a data breach will lead to huge fines. In the European Union, those fines are a maximum of 18 million Euros or 4% of the total worldwide turnover.
But, it isn't just financial penalties that can hit a business if they fail to keep their data secure. When Equifax admitted it had suffered a data breach affecting over 140 million Americans, or over 40% of the population, their company valuation plummeted. Around $3.5 billion was wiped off the stock market valuation of Equifax all because of a data breach.
Not using a secure data room can lead to loss of revenue, a drop in valuation, investors losing money, and also lead to a PR disaster. After all, people trust banks to keep their money safe and if there are data breaches then clients may leave.
How do banks use virtual data rooms?
VDRs are used in IPOs, M&A transactions, restructuring, raising capital, and for many more purposes.
Banks use them to have a smooth flow of information backward and forwards between stakeholders. They help to close deals quicker as fewer hard copies are being transferred around. Data is sent immediately anywhere in the world.
They of course store documents safely and away from prying eyes, but, at the same time allow for a higher level of transparency.
Choosing the right data room for a bank
Due diligence rooms may have been used traditionally for mergers & acquisitions but modern, virtual data rooms are used for much more, especially by bankers.
That means that a banker needs a data room that is capable of handling much more than just M&A transactions. The software that powers the data room has to provide enough functionality for buyers and sellers in M&As, loans, fundraising, debts, and many more purposes.
Some of the features you would look for when choosing a data room would be:
Security
Smart features
Access control
Customer service
Add-on features
Pricing
All of these are areas that need careful consideration when choosing the right data room.
Security of data room
If you use the internet and share sensitive data then you need to understand how to protect yourself from cybercrime. Banking requires serious levels of security and this should be the number concern when choosing a virtual data room.
A good VDR will have several certifications such as ISO 9001 and they should also have many security features set to international standards. Some things to look for are watermarks, the ability to recall documents from a user, and screen-only viewing.
Watermarks are used to identify who downloaded and printed a particular document. Screen-only viewing means that some documents cannot be printed or downloaded, reducing the risk of having several hard copies floating about.
One other important feature is being able to pull back documents from unauthorized hands. This means that if someone has previously downloaded some records and has now had their access revoked you can 'pull' those files back from their computer.
Other areas to look for in a data room
Smart features
These include the ability to search for keywords and phrases much like you would in Google. It helps when trying to find documents that fit together or when you have forgotten a particular heading.
Access control
You need to be able to access the documents remotely and to control who is allowed to view and download records.
Customer service
A good firm will offer 24/7 customer service all year round. This is vital as clients may be working in different time zones and need assistance at unusual times of the day. A company such as Firmex can offer this kind of customer service and may fit your virtual data room needs.
Add-on features
Many virtual data rooms allow for extra features so they can be used for more than just mergers & acquisitions. These can include project management and can help streamline many processes.
Pricing
Lastly, the other consideration is cost. Virtual data rooms offer a cost-effective alternative to a physical room but there is still a price to pay. There are free cloud-based storage systems but when it comes to security it is worth paying for so corners aren't cut.
Summary
Banks have some different needs than other businesses when it comes to data rooms but VDRs can help with many areas. They use them for IPOs, M&As, raising capital, and many more banking processes.
Modern data rooms offer a high level of security and functionality that traditional, physical due diligence rooms cannot and are ideal for the banking world.