Improving Transport Connectivity in Central Asia Requires a Coherent Approach
The combination of infrastructure and logistics improvements, reduction in border delays and tariffs, and harmonized standards across countries could have a significant positive impact on Central Asian economies, said experts during an online regional briefing "Connectivity in Central Asia: Challenges and Opportunities" hosted by the World Bank.
Studies show that improved transport corridors generate economic development around them. Better road accessibility also allows more people to have access to jobs, education, healthcare, and opportunities, leading to poverty reduction.
"Connectivity is a complex issue and has wide-ranging impacts, affecting businesses, consumers, trade, logistics, economic growth and a country's overall development," said Jean-François Marteau, World Bank Country Manager for Kazakhstan. "In Kazakhstan, our analysis shows a clear link between investments in infrastructure and the level of the gross regional product of the oblasts."
Countries in Central Asia are some of the least connected economies in the world, with the region's connectivity indicator averaging below 60 percent in terms of the ratio of access to the global GDP – the lowest on the spectrum. The cost to import and export from or to Central Asia remains high, undermining the competitiveness of Central Asian products abroad and resulting in expensive imported goods. For example, the cost of shipping a container from any of the Central Asian countries to Shanghai is five times more expensive than from Poland or Turkey.
"Countries in Central Asia are yet to realize the enormous potential of internal and external trade, and the key here is improving transport connectivity in a holistic way," said Antonio Nunez, Program Leader for Infrastructure at the World Bank Central Asia. "We see significant returns on investments when they are combined with other improvements in reducing delays and trade tariffs. These measures together could boost the regional GDP by about 15 percent."
Connectivity within countries in Central Asia is also limited with most areas in the countries suffering from insufficient infrastructure and expensive services, limiting access to services, activities, and jobs, and hindering the tourism potential.
In the past two decades, Central Asian countries invested heavily in improving infrastructure; however, the region still lags behind middle-income countries in terms of both investing and maintaining the infrastructure. Central Asia ranks low on key trade indicators, such as the number of days to clear imports and exports and the Logistics Performance Index.
Despite some recent progress, the latter has either remained at the same level or declined compared with 2010 for all Central Asian countries. According to CAREC data, investing in corridors has paid off in saved travel time due to higher speeds. However, these time savings are often lost at the borders due to inefficient procedures and capacity constraints.
Key challenges in improving connectivity in Central Asia include tackling the low productivity of the state-owned enterprises that dominate the transport sectors in the region, harmonizing the different standards, improving infrastructure quality at local, national, and regional levels, as well as improving governance and efficiency.
"Over the years, the region has launched or become part of numerous connectivity initiatives that vary across types of infrastructure and geographical scope. What is needed now is for the countries to prioritize the connectivity initiatives that work best for their economies," said Lilia Burunciuc, World Bank Regional Director for Central Asia. "We at the World Bank will continue supporting Central Asia in understanding and improving connectivity through our advice as well as investments, which in the last 10 years have reached over $5 billion in this sector."
Speakers underlined the importance of greener, more sustainable and smarter transport solutions that are integrated with urban planning to reduce greenhouse gas emissions, improve air quality management systems and reduce air pollution. Globally, transport accounts for a quarter of energy-related GHG emissions. In the Central Asian capitals and larger cities, transport generates particulate emissions that exceed the WHO maximum levels, leading to various diseases and premature deaths.
Listening to Kazakhstan: Survey Spotlights Challenges Along with Optimism on Economic Prospects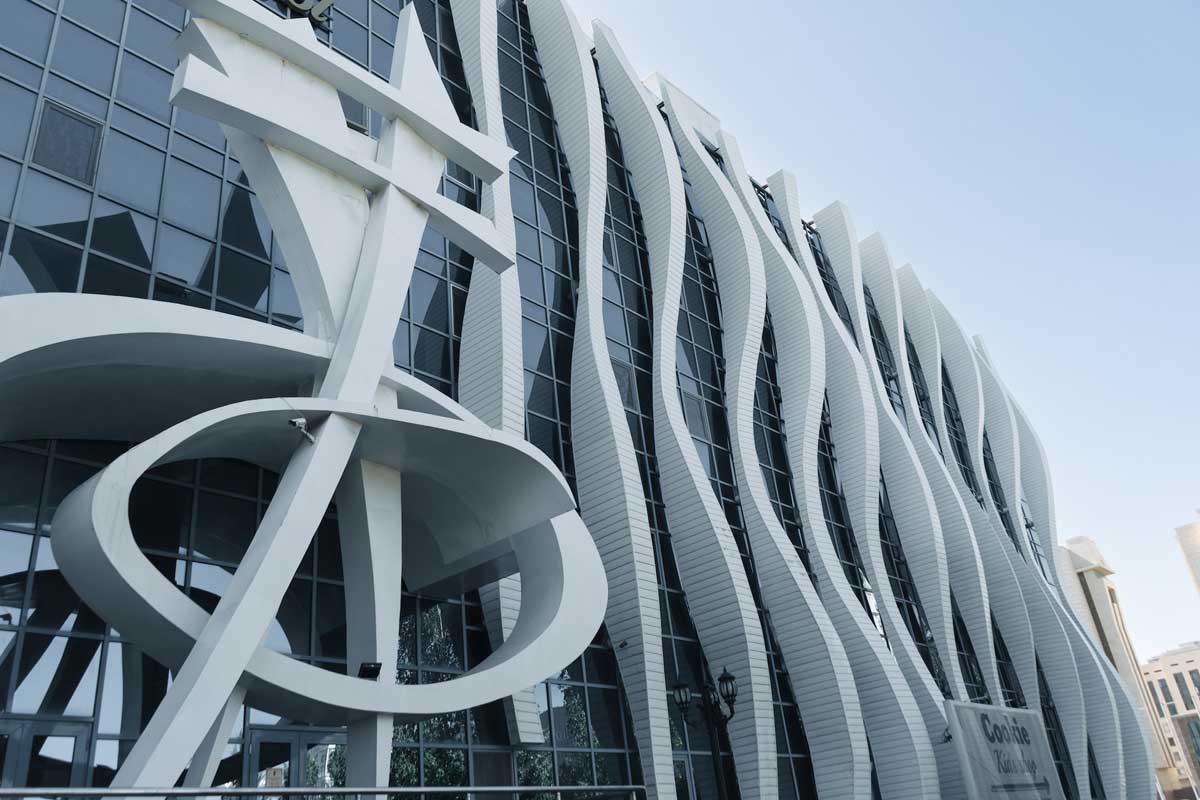 The results of the "Listening to Kazakhstan" survey presented today reveal a challenging period for Kazakhstan's economic and social outlook due to the on-going global and regional risk factors. Domestic inflation continues to dominate people's concerns, while views on current local economic conditions deteriorated in the second quarter. About 23 percent of families in Kazakhstan classified themselves as poor in August 2022.
Despite the immediate challenges, however, two-thirds of the survey respondents remained optimistic about the country's long-term economic prospects, and a similar share said that they believe the country is on the right track with reforms. Cases of improved perceptions of the government's support to the vulnerable – including the poor, the elderly, persons with disabilities, and children – were strongly linked to graduating from poverty and becoming more upbeat about the country's direction. These results point to a positive feedback loop between successful implementation of the government's reform agenda, and the public's support of that agenda.
"Listening" surveys are some of the few sources of data that provide real-time insight into the impacts of policy changes on households. The approach has been used in many countries around the world, often with to the aim of supporting a government crisis management and social assistance. Listening to Kazakhstan" Survey is the result of a fruitful partnership between the World Bank and UNICEF which enabled, in collaboration with NAC Analytica, collecting more than 34,500 interview since 2020.
Ata roundtable to discuss results, experts from the World Bank and UNICEF presented the survey's recent findings, including a focus on the economic and social outlook in Kazakhstan, the recent dynamics of the labor market, the well-being of children and families, and the public's views on the national reform agenda. The results show that Kazakhstan's economic and social outlook was impacted by the compound effects of heightened risks in the first half of 2022 – the war in Ukraine, international sanctions against Russia, the COVID-19 pandemic, quickly rising prices, and the overall slowing of global growth, which all contributed to increased uncertainty.
"We found it very encouraging to see that people who perceived government programs to be successful reported being more satisfied with their own lives and the direction of the country, says William Seitz, Senior Economist and Team Leader for the Poverty and Equity Global Practice of the World Bank in Central Asia. "Social support that addresses challenges increases optimism about the government's positive role and contributes to rising satisfaction across a range of wellbeing measures."
The survey results also highlight that poverty status fluctuates remarkably over time depending on a family's circumstances. Over the course of the survey – between October 2020 and August 2022 – more than 40 percent of respondents said they were living in poverty at least once, but only about 5 percent classified themselves as "chronically poor" in every interview.
"Initially put in place to monitor COVID-19's impact on households, the "Listening to Kazakhstan" survey provides a tremendous opportunity to smoothly and periodically monitor the situation of children and families, in terms of well-being, nutrition, and food security, access to health, education and social protection among others. The data generated by the survey clearly highlights that children are over-represented among the poor. It provides evidence that large families with many children are exceptionally prone to fall into poverty. The survey results underline the need to place child poverty at the center of the governmental agenda and ensure provision of benefits and services to large families with children to avoid devastating impact of poverty on them. The obtained data can be used for evidence-based decision making and strengthening of policies in key sectors to address inequalities and promote inclusive and sustained development for all," says Arthur van Diesen, UNICEF Representative in Kazakhstan.
The COVID-19 pandemic and the current crises facing the region have highlighted the value of having a system to quickly collect views and information from the public.
Liberia: Prospects for Inclusive and Sustainable Growth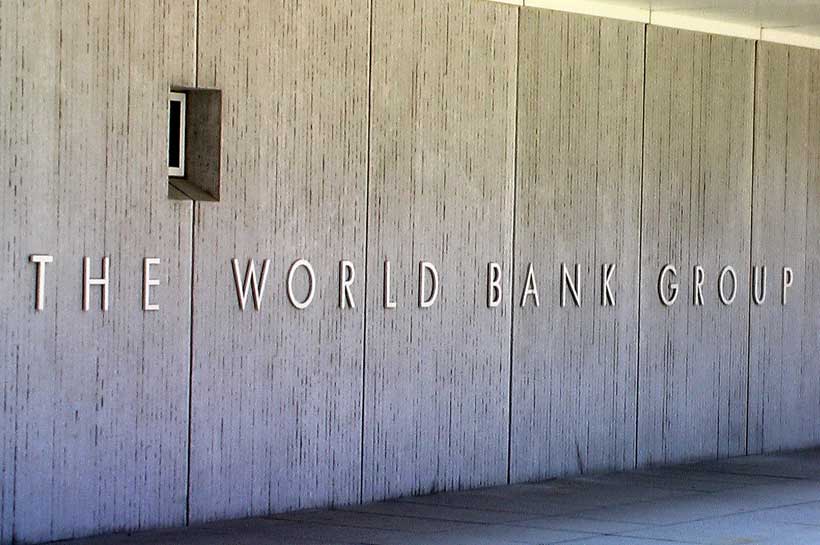 The World Bank today launched the third edition of the annual Liberia Economic Update with the theme: "Investing in Human Capital for Inclusive and Sustainable Growth". The Liberian economy experienced strong growth in 2021. After contracting by 3.0 percent in 2020 due to the COVID-19 pandemic, growth recovered to 5.0 percent in 2021.
The rebound was driven by improved external demand, higher prices for Liberia's main exports, and the resumption of normal domestic activity. Meanwhile, growth slowed in the first half of 2022, even when mining and construction continued to perform well. In agriculture, rubber and cocoa production dropped by 13.5 percent and 27 percent, respectively. In the industrial sector, iron ore, gold, and cement production all increased, reflecting firmer international prices and an uptick in construction activity. However, services growth fell, as reflected in the decline in beverages and electricity production.
"The positive economic growth of 5.0 percent in 2021 from the COVID-19-induced recession in 2020 is important for Liberia's efforts to reduce poverty," said Khwima Nthara, World Bank Country Manager for Liberia. "Going forward, the focus should be to sustain the recovery and ensure that growth is inclusive through investments in human capital, social protection, and labor-intensive productive sectors such as agriculture," he added.
Growth is projected to slow down to 3.7 percent in 2022, reflecting increased global uncertainties and commodity price shock, but reach an average of 5.2 percent over 2023-2024. Beyond 2022, growth is underpinned by significant tailwinds for mining, the government's planned scale-up of public investment, and the implementation of structural reforms including in key enabling sectors (such as energy, trade, transportation, and financial services).
Inflation is projected to remain low and stable, averaging 7.2 percent per year in 2022-2024. Sustaining low levels of inflation would help Liberian households to retain their purchasing power, and it is projected that by 2023 poverty rates will start to decrease. The fiscal deficit is projected to widen to 4.3 percent in 2022 but improve in the medium term with reforms aimed at improving domestic resource mobilization and consolidating expenditures. Notably, the lingering effects of the war in Ukraine could pose significant risks to the outlook.
The economic update also reports that Liberia's Human Capital Index is as low as 0.32, performing better than only three countries in the world—out of 174 countries assessed. By 2020, the human capital gap in Liberia was mainly driven by poor education (contributing 50 percent), poor health (12 percent), and survival (7 percent). The underlying factors contributing to the country's low human capital outcomes are multiple and complex. They include weak institutions, ineffective service delivery, demographic pressures, and low and inefficient social spending. In addition, poor coordination among government agencies responsible for human capital development often results in unresponsive or suboptimal service delivery.
"Liberia human capital outcomes are amongst the worst in the world largely due to slow progress in education and health," said Gweh Gaye Tarwo, Liberia Country Economist and main author of the report. "Thus, improving the country's human capital outcomes would require significant interventions in the health and education sectors. Investing in human capital will be crucial for Liberia to grow faster, reduce poverty, and deliver substantial social benefits in the long term. The Liberian Government has made some strides in these sectors, but more can be done," he pointed out.
Rwanda: Boosting Exports Through Technology, Innovation, and Trade in Services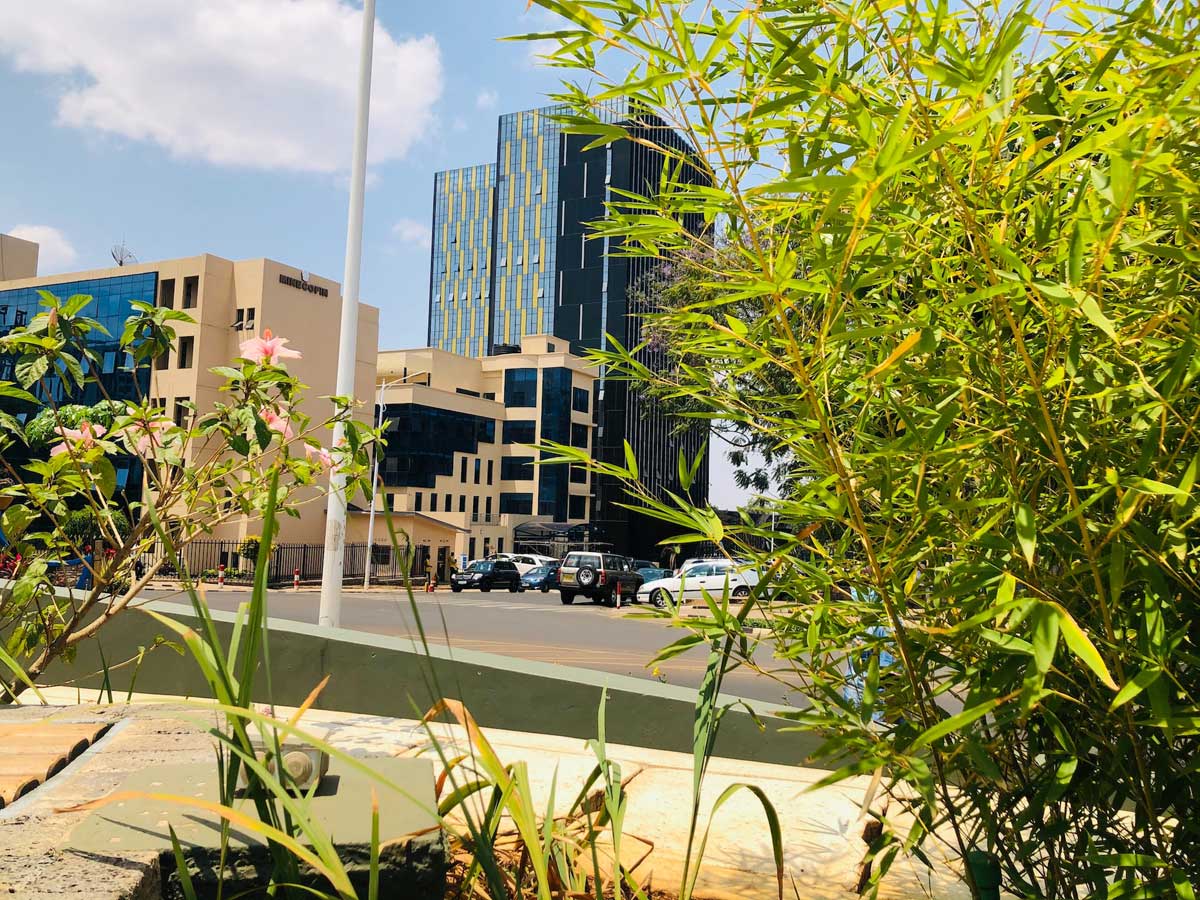 Released today, the new Rwanda Economic Update finds that, after a strong economic recovery last year, Rwandan GDP growth is expected to be moderate in 2022 due, in part, to the effects of the war in Ukraine and the persistent risk of the COVID-19 pandemic in major economies.
According to the 19th edition of the Rwanda Economic Update (REU19) titled Boosting Exports Through Technology, Innovation, and Trade in Services, GDP growth is projected at 6% for 2022, after reaching 11% in 2021. Inflation continues to mount as increases in international commodity prices and the disruption of global supply chains have led to substantial increase in energy, transport, and food prices.
"The mounting inflation in Rwanda, which comes at the time when employment has not yet recovered to its pre-pandemic level, has the potential to undo hard-won achievements in terms of poverty reduction and human capital development. Government interventions to protect the most vulnerable, building on the country's social safety nets continue to be critical," said Rolande Pryce, World Bank Country Manager for Rwanda.
In its special focus on trade, the report gives an insight into Rwanda's export performance. The REU19 notes that Rwandan firms have increased their participation in international trade (particularly in services) over the last decade, to levels exceeding that of regional and continental peers. Discussing the main drivers of trade performance, the report highlights that securing a certification for an international quality standard, such as the International Organization for Standardization (ISO) certificate, is a critical factor in facilitating firms' participation in international trade. Firms with ISO certification are 36% more likely to be exporters. However, this remains a major challenge for Rwanda as only 3% of Rwandan firms had obtained ISO certification in 2019.
The REU19 also shows a significant correlation between the adoption of e-commerce in Rwanda and the participation in international trade and noted its limited use by Rwandan firms.
"The strong link between e-commerce and exporting, and the lack of information regarding foreign markets regularly cited by firms in Rwanda, suggests investment in internet infrastructure can provide isolated enterprises, such as those in rural and underdeveloped urban areas, low-cost connectivity to markets and customers, and increase local firms' participation in international trade," said Calvin Djiofack, World Bank Country Economist .
According to the REU19, Rwanda has placed great emphasis on services development to raise employment, income, and export earnings. Yet, the country is facing a skills deficit that, if not addressed, will constrain potential growth for high-skill services exports.
One of the measures the report recommends to boost openness to trade in services, is for Rwanda to address its skills shortage in the short-run by recognizing qualifications of regional professionals, and abolishing work-permit regimes for them.