Comparative Status of Women in Pakistan and Bangladesh
March 8 marks a day of recognition that women around the world are still fighting for basic rights and equality. In Asia two Bangladesh and Pakistan – two countries that till 1971 were one nation are at diametrically opposite ends when it comes to the status of women.
For years, women in Pakistan have been severely disadvantaged anddiscriminated against. They have been denied the enjoyment of a wholerange of rights – economic, social, civil, and political rights and oftendeprivation in one of these areas has entailed discrimination in another.Much of Pakistani society lives under the patriarchal, outdated code of so-called "honour" that systemizes the oppression of women by preventing them from, for example, choosing their own husband or working outside the home.
On the other hand, Bangladesh has made remarkable progress in the last 50 years since its liberation in improving the lives of women and girls. Maternal mortality rates are falling, fertility rate is declining, and there is greater gender parity in school enrolment. Problems of gender-based violence, child marriage the government in Bangladesh is committed to addressing many of the challenges facing women. Women's participation in the workforce has been continuously rising. Three million Bangladeshi women are employed in the lucrative ready-made garment sector, which is Bangladesh's largest export industry. Increasing numbers of women are involved in small and medium enterprises.
The Denial of Basic Rights for Women in Pakistan
The current legal status of women in Pakistan was shaped largely by the military regime of Zia ul-Haq, which began in 1977 and lasted until 1987. Under his regime a series of repressive and regressive laws were passed, which dealt specifically with the treatment of women-attempting to strengthen imaginary distinctions between the public and private spheres.
These laws represented a diversion from the past commitment of the Pakistani state to "secular values." They included the Hudood Ordinance, which applies selected conservative interpretations of Islamic law in order to decide issues in the sphere of "family law" and sexual practices. Violence against women and girls—including rape, so-called honor killings, acid attacks, domestic violence, and forced marriage—remains a serious problem.
There are an estimated 1,000 honor killings[1] each year in Pakistan, according to a 2019 report by Human Rights Watch. The murder of 19-year-old Mahwish Arshad in 2018 Faisalabad district, Punjab, for refusing a marriage proposal gained national attention. But there are no official statistics around them, as they often go unreported or are logged as a suicide or natural death by family members. The passage of the 2016 bill, by which hono killings now carry a life sentence has made little difference. According to the Pakistan, the Human Rights Commission of Pakistan (HRCP), "Antiquated — and lethal — notions that 'honor' resides in women's bodies and actions still prevail across Pakistan, and it will take far more than laws to effect a change when perpetrators of 'honor' crimes continue to act with impunity."
Women from religious minority communities remain particularly vulnerable to abuse. A report by the Movement for Solidarity and Peace in Pakistan found that at least 1,000 girls belonging to Christian and Hindu communities are forced to marry Muslim men every year. The government has done little to stop such forced marriages.Early marriage remains a serious problem, with 21 percent of girls in Pakistan marrying before the age of 18, and 3 percent marrying before age 15.
The Taliban and affiliated armed groups continued to attack schools and use children in suicide bombings in 2018. In August, militants attacked and burned down at least 12 schools in Diamer district of Pakistan's Gilgit-Baltistan region. At least half were girls' schools. Pakistan has not banned the use of schools for military purposes, or endorsed the Safe Schools Declaration as recommended by the United Nations Committee on Economic, Social and Cultural Rights in 2017.
The Harassment of Female Journalists in Pakistan
"For women in Pakistan, there is no safe space," contends Gharidah Farooqi, a popular current affairs talk show host on NewsOne,
Over the years, Pakistan has earned a reputation of being a hard country for female journalists. While attacks on male journalists, the nature of the attacks on women journalists, amplified by the ingrained misogyny of a patriarchal social structure, is very different. On Aug 12, 2020 a group of women journalists issued a statement against government-affiliated social media accounts and supporters. "Vicious attacks through social media are being directed at women journalists and commentators in Pakistan, making it incredibly difficult for us to carry out our professional duties," the statement said, adding: "In what is certainly a well-defined and coordinated campaign, personal details of women journalists and analysts have been made public. To further discredit, frighten and intimidate us, we are referred to as peddlers of 'fake news', 'enemy of the people' and accused of taking bribes (often termed as 'paid' journalists or lifafas)."
Many women journalists alledge that whenever they write a political story or even tweet an opinion deemed unfavourable to the PTI or the other parties, the security establishment or the corporate sector, they are mercilessly trolled.
Following the deadly attack on two Christchurch mosques in New Zealand, there were reports that the killer had earlier travelled to Pakistan. When Gharidah Farooqi tweeted a CNN story about this, a storm of abuse rained down on her, calling her traitor and demanding she be tried for treason. she was the first female journalist in Pakistan to file a complaint of cybercrime with the FIA. accounts associated with PTI ran troll campaign against her.
An independent journalist and documentary filmmaker, Sabin Agha has been at the receiving end of threats from non-state actors due to her reporting in Balochistan. She and her fixers are both on the agencies' radar.
Ailia Zehra, a Lahore-based journalist and managing editor of Naya Daur, a web-based news portal, opines that the likelihood of online physical and sexual threats translating into real-time events is very high for female reporters.
Pakistani women – Marching in March
Pakistani women have chosen International Women's Day in Pakistan to reclaim their space in society, speak up for their rights, and demand justice from the system that has failed them because of patriarchal structures. Pakistan's Aurat March ("aurat" means "women" in Urdu) saw its debut on International Women's Day, March 8, 2018. Every year on March 8 women across cities in Pakistan come out in large numbers to protest against and demand for more accountability for violence against women, and to support for women who experience violence and harassment at the hands of security forces, in public spaces, at home, and at the workplace. These protests across Pakistan, have taken the form of marches, public art displays and performances highlighting challenges faced by women. And the shame is that every year radical Islamists pelt stones, shoes and sticks at the Aurat March participants. This year, the Aurat March (Women's March) protests also focused on the damage caused by the COVID-19 outbreak in Pakistan. Calling it a "Pandemic of Patriarchy," the protesters demanded the government increase the health budget to 5 per cent of GDP so that women may get better healthcare. Among the issues the protests drew attention to was the significant increase in domestic violence and child abuse as families were confined to their homes during the pandemic.
Women's awareness of their rights, thanks to manifold efforts by Pakistani women's rights groups, along with women's greater participation in the workforce and attendant exposure to the rights movement, appears to have somewhat increased which ironically itself may have contributed to the increasingly violent backlash they are exposed to.
Bangladeshi Feminist movements
While protest marches marked International Women's Day in Pakistan, breaking glass ceilings and paving a new path, a transgender started her journey as a news anchor in Bangladesh on the same day. Tashnuva Anan Shishir debuted on air on March 8, presenting all with late afternoon news bulletin for a private news channel. What marks women's movement inBangladesh is their diverse and vibrant nature. Feministactivists and women's rights organizations, despitetheir smaller numbers, have made their presencefelt through their engagements in various socialmovements, development activities, and protests againstfundamentalism, violence against women and staterepressions during Pakistani authoritarian rule. Undeniably, the women's movement actors in Bangladeshhave gained significant advantages in attaining gender justice by challenging gender discrimination in political,social and economic spheres. The demands for changehas led to significant shift in state policies.
Progressionof Women's Rights inBangladesh:
Since achieving independence in 1971, the Bangladesh government while tirelessly working to develop economically, it has also been fighting another battle for women's rights in Bangladesh.Despite a patriarchal social framework, Bengali women have held the right to vote since 1947, and the country elected its first female Prime Minister in 1991. Women fought for their country in Bangladesh's Liberation War, and the constitution that the country subsequently adopted promised equal opportunities for women in all areas.The government has enacted numerous policies over the past decade focused on women's rights in Bangladesh. The Ministry of Women and Children Affairs has increased allowances for widows, eased the burden on lactating mothers in urban areas and provided job training in fields such as agriculture and electronics. The National Women Development Policy of 2011 aimed to establish equal rights for men and women but also included specific goals such as assistance for female entrepreneurs. To oversee the implementation of the development policy, the government formed a 50-member National Women and Child Development Council chaired by Prime Minister Sheikh Hasina. Hasina has also vocally supported women's empowerment in global forums such as the UN.
In Bangladesh, many women occupy real leadership roles. The majority society In Bangladesh supports women's political and civic participation, cultivating women's leadership roles in areas such elections and political processes. The number of women winning seats in mainstream party leadership committees is in hundreds. The proportion of women in parliament has continued to rise over the past decade and women hold seats in 12,000 local political offices. The country is setting an example in encouraging women workers to engage and create a stronger social network, advocating for their rights in local communities and connecting them to resources through community groups.
Recognizing the significant potential of women-owned businesses to accelerate economic growth in Bangladesh, government has helped organize women's business forums across the country to expand loan opportunities. These efforts resulted in commitments from the Bangladesh Bank and several commercial banks to provide collateral-free loans for women entrepreneurs at concessional interestrates. In other sectors too women the number of women workers are gradually rising. Young female graduates are increasingly joining Bangladesh's media industry. Wahida Zaman, for example, recently joined United News of Bangladesh (UNB), an independent wire service, as an apprentice sub-editor.
During the past decades, Bangladesh has improved its education policies; and the access of girls to education has increased and since the 1990s, girls' enrolment in primary school has increased rapidly.
In 2010, Bangladesh enacted the Domestic Violence (Prevention and Protection) Act, 2010 and resultantly violence towards women, committed by men, has decreased significantly and is considerably low compared to south Asian countries like Sri Lanka, Nepal, and India.
The country is internationally recognized for its good progress on a number of gender indicators. These include gender parity in primary and secondary education and maternal mortality that has declined by 66 per cent over last few decades, estimated at a rate of 5.5 per cent every year. Bangladesh ranks highest in the Gender Gap Index in South Asia achieving 47th among 144 countries in the world.
---
[1] 'Honour' killings are killings of people, predominantly girls and women who are considered to have shamed the women's families by aspects of their behaviour; they are most often perpetrated by male members of the women's families and are intended to restore their 'honour'
Debunking Magical realism through Marquez's "A Very Old Man with Enormous Wings"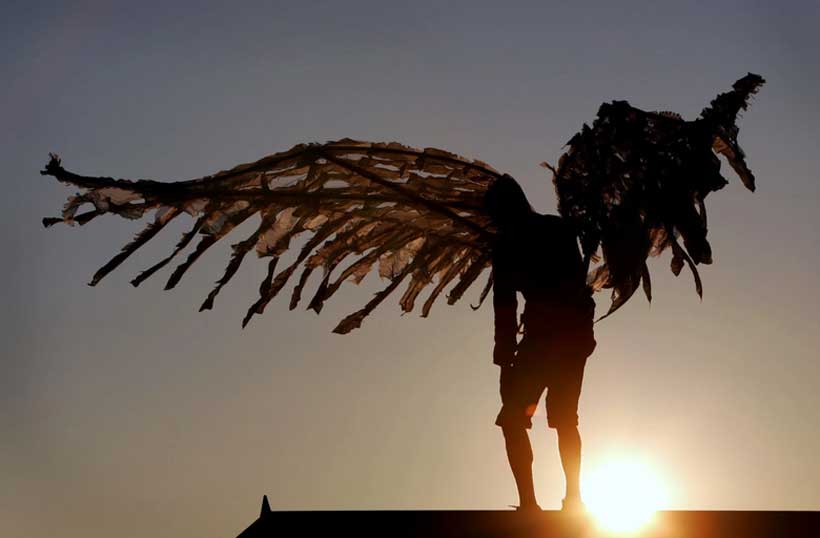 There are few names in the Latin American literature, which it comes to famous novels and short stories, Columbian writer Gabriel Gracia Marquez is one of them. Throughout Latin America, he is popular with the name Gabo and was one of the intellectual literary writers of the 20th century. For his tremendous work, he received the Neustadt International Prize for Literature in 1972 and Nobel Peace Prize for literature in 1982. During his literary journey, he has written numerous acclaimed novels such as One Hundred years of Solitude published in 1962 and Love in the Time of Cholera, which was published in 1985. His popular writing style is often known as magical realism, which later emerged as a major literary movement in Latin American literature. He has also written numerous famous short stories, and among them "A Very Old Man with Enormous Wings" is very popular in Latin American. The American Review published it in 1995 in the Spanish language. The title of the story "A Very Old Man with Enormous Wings" tells the story of a shadowy old man, who one day appears in the family courtyard. The old man was not an ordinary person, because he was having some strange characteristics such as an enormous pair of wings, which was a new thing for the people, who were living in town. Hence, with the magical depiction of old man character, the author explains the conflict the ordinary people encounters concerning their cultural belief. Moreover, the whole story is written from the context of third-person narrator.
On the other hand, the presence of an old man character with huge wings represents the Magical realism of the author. Throughout the story one of the most interesting thing about the old man character is that after his appearance in the family court people began viewing him as a normal human being. But for some, he was different from the normal man because he got the huge wings that make him look like an angel, who is dressed like a rag-picker. The major character in the story is Pelayo and Elisenda in whose yard, the mysterious old man first appears. In the story, the author describes the strangeness of this old man in these words "His huge buzzard wings, dirty and half-plucked, were forever entangled in the mud. They looked at him so long and so closely that Pelayo and Elisenda very soon overcame their surprise and in the end found him familiar". This clearly shows, though initially Pelayo and Elisenda found him a strange creature but, after the closer contact, they began viewing as a normal human being just like them. Nonetheless, the old man with mysterious wings was still a strange creature for the other people in town.
When Pelayo and Elisenda brought the old man to the physician in the town, the physician took the advantage to examine the physical uniqueness of this old man. For the physician, the old man was a new thing for him, because throughout, his carrier, the doctor has encountered something like him. As the author writes about the physician; "What surprised him most, however, was the logic of his wings. They seemed so natural on that completely human organism that he couldn't understand why other men didn't have them too". Similarly, when Pelayo and Elisenda informed their neighbor about the mysterious old man, the neighbor tells them that he is an angel. This scene in the story explains how an individual thinks and feels when he/she encounters something different, mysterious, and strange. Moreover, this also explains the limitation of the human mind and the lack of knowledge about different things. This happens, at one moment the couple decides to get rid of the old man and even planned to kill him because they thought he might be a curse. Later, they change their plan and decides to imprison him and in prison, the mysterious old man suffers severe abuse and mistreatment.
Soon after the imprisonment of the old man, the people began whispering stories about the old man. Some villagers began perceiving him as an angel, while the other considered him as evil, who is God's curse on the village. In this respect, the story The very old man with enormous wings Marquez is a mixture of compassion and sadness. Because the couple Pelayo and Elisenda wanted to get rid of him but the old man refuses to leave them until their life is transformed. As it is written in the bible "Do not be forgetful to entertain a stranger, you could be entertaining an angel". The real reason, why the old man was a stranger to the couple and villagers because he was unattractive and he was having huge wings that embarrassed them. Throughout the story, the people in the town curse him and makes fun of him, but the old man never fights back because he is compassionate and he understands the fact that he cannot speak their language. Overall the whole story demonstrates the context of bad and good human nature because seeing the beauty is one thing while ignoring a person based on the fact that he is ugly is weary.
In contrast, the central theme of Gracia Marquez's "The very old man with enormous wings Marquez" is the Coexistence of compassion and cruelty, which explains the feeble response of selfish and greedy humans towards those, who are different, strange, ugly, and weak. For instance, the major characters in the novel the couple Pelayo and Elisenda imprison the old man and abuse him, and even they planned to kill him because he was ugly and weak. But once they thought, they could benefit from the old man by showcasing him in the village, they decide to keep him to accomplish their appetite for money. In a nutshell, the moral of the story was religious has always been a shallow set of beliefs, which ignore the principles of morality. Hence, the treatment of the old man in the town after his appearance in the family yard clearly shows that people in the story are faithless having inconsistent faith.
Women Rights in China and Challenges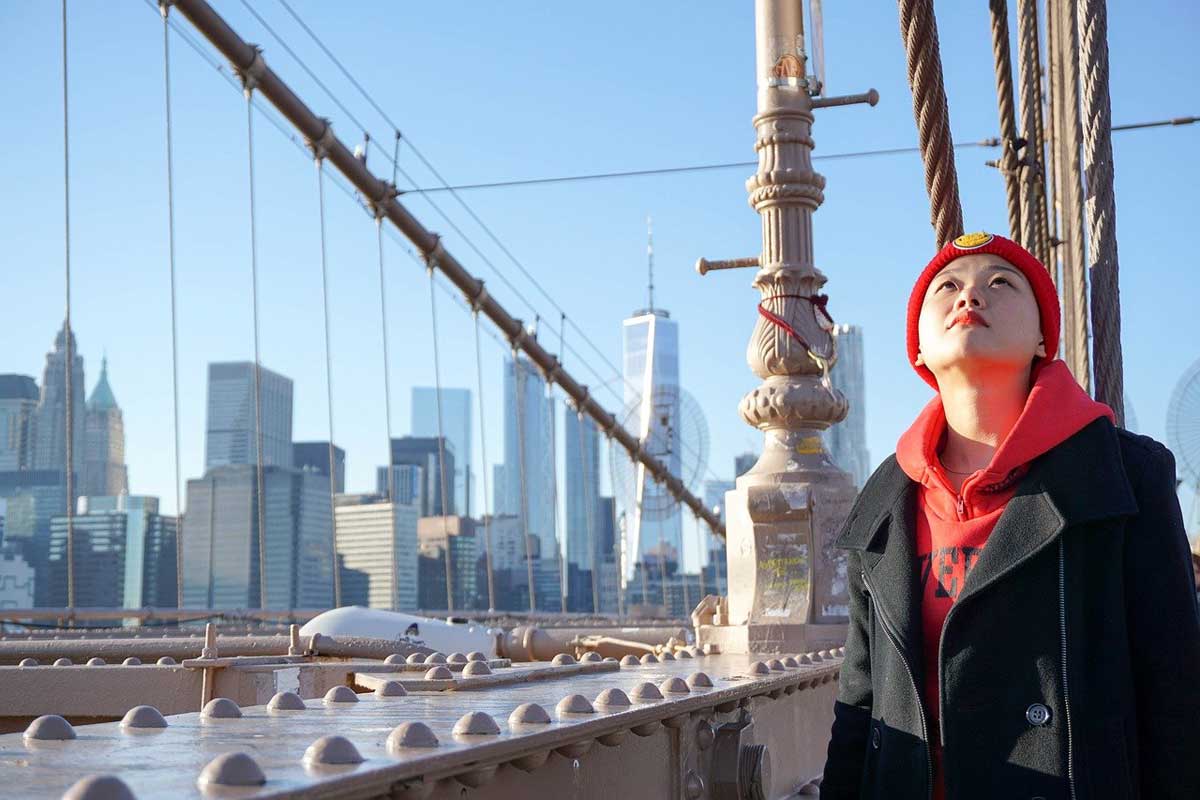 Women rights and gender discrimination have been a problem for many years in china. Various restrictions were imposed on women to suppress them in society. Income discrepancy and traditional gender roles in country aim to place women inferior as compared with their male counterparts.
There are diverse sectors where women face discrimination. Women of the past and present in china have dealt with unfair employment practices. They have had to jump over the unnecessary hurdles just to keep up with their male counterparts in the society. The Chinese government claims to better prioritize the promotion of gender equality but in reality it does not seem appropriate to say that there is not a single department of life where women are not being suppressed. In jobs, mostly men are preferred over women at high positions. There are a number of contextual examples which demonstrates this discrepancy in the status of women throughout china, and whilst there has been a great deal of the popular sphere, others have been brutally repressed by a government dominated by male families. For example, women who have children do not always receive support from their pay when maternity leave.
China's history has seen a higher focus on men being the core of not just their families but also they play crucial role in in overall country's growth and development. Post Confucius era, society labeled men as the yang and women as the yin. In this same vein, society views Yang as active, smart and the dominant half. This compared with Yin, which is soft, passive and submissive. These ideologies are not as prominent today but persist enough that there is a problem.
The tradition begins at birth with boys being the preferred children compared to girls in China. A consensus opinion in the country is that if one has a male child versus a female child, they believe the son will grow into a more successful member of the family. The sons are more likely favored because the issue of pregnancy is a non-factor and they can choose almost any job they desire. Of course, this is something that does not support efforts for gender equality nor women's rights in China.
A survey done just last year found that 80% of generation Z mothers did not have jobs outside of the home. Importantly, most of those surveyed were from poorer cities. The same survey found that 45% of these stay-at-home mothers had no intention of going back to work. They simply accepted their role of caring for the house. Gender equality and women's rights in China have shifted toward cutting into the history of patriarchal dominance within the country.
Women's Rights Movement in China
Since the Chinese government is not completely behind gender equality in China for women, the feminist movement is still active and stronger than ever. In 2015, the day before International Women's Day, five feminist activists were arrested and jailed for 37 days. They were just five of an even larger movement of activists fighting against the traditional gender role ideology that has placed females below males. These movements have begun to make great progress towards gender inequality within the country. From 2011 to 2015, a "12th Five Year Plan" had goals of reducing gender inequality in education and healthcare.
The plan also was to increase the senior and management positions and make them accessible for women to apply for said positions. Xi Jinping, the current President of the People's Republic of China, has proclaimed that the country will donate $10 million to the United Nations Entity for Gender Equality and the Empowerment of Women. During the next five years and beyond, this support will help the women of China and other countries build 100 health projects for women and children. March 1, 2016, the Anti-domestic Violence Law of the People's Republic of China took effect. This law resulted in the improvement in legislation for gender equality in China. In June of that year, ¥279.453 billion was put forth toward loans to help women, overall.
''There are a number of contextual examples which demonstrate this discrepancy in the status of women throughout China, and whilst there has been a great deal of progress made in some elements of the popular sphere, others have been brutally repressed by a government dominated by male influence.
Mao Zedong's famously published collection of speeches entitled 'the little red book' offers a glimpse into the People's Republic's public policy in relation to women, as Mao himself is quoted as saying 'Women hold up half the sky' and more overtly.''
In order to build a great socialist society, it is of the utmost importance to arouse the broad masses of women to join in productive activity. Men and women must receive equal pay for equal work in production. Genuine equality between the sexes can only be realized in the process of the socialist transformation of society as a whole.
The china has been widening the gender discrimination gap in the society through legalized way and there is desperate need to raise the voices in gender equality.
Gender Pay Gaps during Pandemic: A Reflection on International Workers' Day 2021
Men, rather than women, have been disproportionately affected by job losses over time. Nonetheless, the harsh reality of this pandemic recession has shown that women are more likely to be unemployed. As a matter of fact, women have lost substantial jobs as a result of increased childcare needs caused by school and daycare closures, which prohibit many women from working, and as a result of their employment being concentrated in heavily affected sectors such as the services sector (hospitality business, restaurant, retail outlets and so on). According to a study by Alon et al, women's unemployment increased by 12.8 percent during the first period of Covid-19 (from March 2020), while men's unemployment increased by just 9.9 percent. Changes in job rates (which include transfers into and out of the labor force) follow the same trend, with women experiencing a much greater drop in employment than men during the recession. Similar trends have been seen in other pandemic-affected countries.
In Southeast Asia, where informal workers account for 78 percent of the workforce, women make up the majority of blue-collar employees. In Indonesia, the Philippines, Cambodia, Laos, and Myanmar, women make up a substantial portion of the domestic workers, despite having a low contractual working status in informal settings. They are underpaid as a result of the pandemic, and the Covid-19 recession has reduced their importance in the workplace. Indonesia as one of the countries which affected by pandemic also experienced similar thing, with two-thirds of the female population in the active age group (between 15 and 64 years old), Indonesia is supposed to have tremendous potential for accelerating its economic development, but the truth is the opposite due to the never-ending pandemic. Since the pandemic began, many employees, mostly women, have lost their jobs or had their working hours shortened. Of course, their daily wages are affected by this situation. Besides, the wage gap between men and women also widens from March 2020 to March 2021, with women in the informal sector receiving up to 50% less than men, clearly resulting in discriminatory practices.Despite the fact that Indonesia ratified the International Labor Organization's (ILO) Convention No. 100 on Equal Remuneration in 1958, fair and equal salaries have remained unchanged until now, and the legislation seems to have been overlooked and inapplicable in a pandemic situation.
Furthermore, the issue is not resolved at that stage. Apart from the pandemic, both formal and informal workers are exposed to various work systems and regulations. Women may have similar experiences with low wages and unequal payment positions in both environments, but women who work in the formal sector have the capacity, experience, and communication skills to negotiate their salaries with their employers, while women who work in the informal sector do not. Women in informal work face a number of challenges, including a lack of negotiation skills and a voice in fighting for their rights, particularly if they lack support structures (labor unions). Furthermore, when it comes to employees' salaries, the corporate system is notoriously secretive. Another issue that continues to upset women is the lack of transparency in employee wages. Despite the fact that the national minimum wage policy is regulated by the government, only a small number of female workers are aware of it.
Overcoming Gender Pay Gaps within Pandemic Condition
In the spirit of International Workers' Day 2021, there should be an organized and systematic solution to (at the very least) close the wage gap between men and women in this pandemic situation. International organizations and agencies also attempted to convince national governments to abolish gender roles and prejudices, however this is insufficient. As a decision-maker, the government must 'knock on the door' of companies and businesses to support and appreciate work done disproportionately by women. Furthermore, implementing transparent and equitable wage schemes is an important aspect of significantly changing this phenomenon. Real action must come not only from the structural level (government and corporations), but also from society, which must acknowledge the existence of women's workers and not undervalue what they have accomplished, because in this Covid-19 condition, women must bear the "triple burden" of action, whether in productive work (as a worker or labor), reproductive work (as a wife and mother), and also as a member of society. Last but not least, women must actively engage in labor unions in order to persuade gender equality in the workplace and have the courage to speak out for their rights, as this is the key to securing fair wages. And when women are paid equally, their family's income rises, and they contribute more to the family's well-being.