Comparative Status of Women in Pakistan and Bangladesh
March 8 marks a day of recognition that women around the world are still fighting for basic rights and equality. In Asia two Bangladesh and Pakistan – two countries that till 1971 were one nation are at diametrically opposite ends when it comes to the status of women.
For years, women in Pakistan have been severely disadvantaged anddiscriminated against. They have been denied the enjoyment of a wholerange of rights – economic, social, civil, and political rights and oftendeprivation in one of these areas has entailed discrimination in another.Much of Pakistani society lives under the patriarchal, outdated code of so-called "honour" that systemizes the oppression of women by preventing them from, for example, choosing their own husband or working outside the home.
On the other hand, Bangladesh has made remarkable progress in the last 50 years since its liberation in improving the lives of women and girls. Maternal mortality rates are falling, fertility rate is declining, and there is greater gender parity in school enrolment. Problems of gender-based violence, child marriage the government in Bangladesh is committed to addressing many of the challenges facing women. Women's participation in the workforce has been continuously rising. Three million Bangladeshi women are employed in the lucrative ready-made garment sector, which is Bangladesh's largest export industry. Increasing numbers of women are involved in small and medium enterprises.
The Denial of Basic Rights for Women in Pakistan
The current legal status of women in Pakistan was shaped largely by the military regime of Zia ul-Haq, which began in 1977 and lasted until 1987. Under his regime a series of repressive and regressive laws were passed, which dealt specifically with the treatment of women-attempting to strengthen imaginary distinctions between the public and private spheres.
These laws represented a diversion from the past commitment of the Pakistani state to "secular values." They included the Hudood Ordinance, which applies selected conservative interpretations of Islamic law in order to decide issues in the sphere of "family law" and sexual practices. Violence against women and girls—including rape, so-called honor killings, acid attacks, domestic violence, and forced marriage—remains a serious problem.
There are an estimated 1,000 honor killings[1] each year in Pakistan, according to a 2019 report by Human Rights Watch. The murder of 19-year-old Mahwish Arshad in 2018 Faisalabad district, Punjab, for refusing a marriage proposal gained national attention. But there are no official statistics around them, as they often go unreported or are logged as a suicide or natural death by family members. The passage of the 2016 bill, by which hono killings now carry a life sentence has made little difference. According to the Pakistan, the Human Rights Commission of Pakistan (HRCP), "Antiquated — and lethal — notions that 'honor' resides in women's bodies and actions still prevail across Pakistan, and it will take far more than laws to effect a change when perpetrators of 'honor' crimes continue to act with impunity."
Women from religious minority communities remain particularly vulnerable to abuse. A report by the Movement for Solidarity and Peace in Pakistan found that at least 1,000 girls belonging to Christian and Hindu communities are forced to marry Muslim men every year. The government has done little to stop such forced marriages.Early marriage remains a serious problem, with 21 percent of girls in Pakistan marrying before the age of 18, and 3 percent marrying before age 15.
The Taliban and affiliated armed groups continued to attack schools and use children in suicide bombings in 2018. In August, militants attacked and burned down at least 12 schools in Diamer district of Pakistan's Gilgit-Baltistan region. At least half were girls' schools. Pakistan has not banned the use of schools for military purposes, or endorsed the Safe Schools Declaration as recommended by the United Nations Committee on Economic, Social and Cultural Rights in 2017.
The Harassment of Female Journalists in Pakistan
"For women in Pakistan, there is no safe space," contends Gharidah Farooqi, a popular current affairs talk show host on NewsOne,
Over the years, Pakistan has earned a reputation of being a hard country for female journalists. While attacks on male journalists, the nature of the attacks on women journalists, amplified by the ingrained misogyny of a patriarchal social structure, is very different. On Aug 12, 2020 a group of women journalists issued a statement against government-affiliated social media accounts and supporters. "Vicious attacks through social media are being directed at women journalists and commentators in Pakistan, making it incredibly difficult for us to carry out our professional duties," the statement said, adding: "In what is certainly a well-defined and coordinated campaign, personal details of women journalists and analysts have been made public. To further discredit, frighten and intimidate us, we are referred to as peddlers of 'fake news', 'enemy of the people' and accused of taking bribes (often termed as 'paid' journalists or lifafas)."
Many women journalists alledge that whenever they write a political story or even tweet an opinion deemed unfavourable to the PTI or the other parties, the security establishment or the corporate sector, they are mercilessly trolled.
Following the deadly attack on two Christchurch mosques in New Zealand, there were reports that the killer had earlier travelled to Pakistan. When Gharidah Farooqi tweeted a CNN story about this, a storm of abuse rained down on her, calling her traitor and demanding she be tried for treason. she was the first female journalist in Pakistan to file a complaint of cybercrime with the FIA. accounts associated with PTI ran troll campaign against her.
An independent journalist and documentary filmmaker, Sabin Agha has been at the receiving end of threats from non-state actors due to her reporting in Balochistan. She and her fixers are both on the agencies' radar.
Ailia Zehra, a Lahore-based journalist and managing editor of Naya Daur, a web-based news portal, opines that the likelihood of online physical and sexual threats translating into real-time events is very high for female reporters.
Pakistani women – Marching in March
Pakistani women have chosen International Women's Day in Pakistan to reclaim their space in society, speak up for their rights, and demand justice from the system that has failed them because of patriarchal structures. Pakistan's Aurat March ("aurat" means "women" in Urdu) saw its debut on International Women's Day, March 8, 2018. Every year on March 8 women across cities in Pakistan come out in large numbers to protest against and demand for more accountability for violence against women, and to support for women who experience violence and harassment at the hands of security forces, in public spaces, at home, and at the workplace. These protests across Pakistan, have taken the form of marches, public art displays and performances highlighting challenges faced by women. And the shame is that every year radical Islamists pelt stones, shoes and sticks at the Aurat March participants. This year, the Aurat March (Women's March) protests also focused on the damage caused by the COVID-19 outbreak in Pakistan. Calling it a "Pandemic of Patriarchy," the protesters demanded the government increase the health budget to 5 per cent of GDP so that women may get better healthcare. Among the issues the protests drew attention to was the significant increase in domestic violence and child abuse as families were confined to their homes during the pandemic.
Women's awareness of their rights, thanks to manifold efforts by Pakistani women's rights groups, along with women's greater participation in the workforce and attendant exposure to the rights movement, appears to have somewhat increased which ironically itself may have contributed to the increasingly violent backlash they are exposed to.
Bangladeshi Feminist movements
While protest marches marked International Women's Day in Pakistan, breaking glass ceilings and paving a new path, a transgender started her journey as a news anchor in Bangladesh on the same day. Tashnuva Anan Shishir debuted on air on March 8, presenting all with late afternoon news bulletin for a private news channel. What marks women's movement inBangladesh is their diverse and vibrant nature. Feministactivists and women's rights organizations, despitetheir smaller numbers, have made their presencefelt through their engagements in various socialmovements, development activities, and protests againstfundamentalism, violence against women and staterepressions during Pakistani authoritarian rule. Undeniably, the women's movement actors in Bangladeshhave gained significant advantages in attaining gender justice by challenging gender discrimination in political,social and economic spheres. The demands for changehas led to significant shift in state policies.
Progressionof Women's Rights inBangladesh:
Since achieving independence in 1971, the Bangladesh government while tirelessly working to develop economically, it has also been fighting another battle for women's rights in Bangladesh.Despite a patriarchal social framework, Bengali women have held the right to vote since 1947, and the country elected its first female Prime Minister in 1991. Women fought for their country in Bangladesh's Liberation War, and the constitution that the country subsequently adopted promised equal opportunities for women in all areas.The government has enacted numerous policies over the past decade focused on women's rights in Bangladesh. The Ministry of Women and Children Affairs has increased allowances for widows, eased the burden on lactating mothers in urban areas and provided job training in fields such as agriculture and electronics. The National Women Development Policy of 2011 aimed to establish equal rights for men and women but also included specific goals such as assistance for female entrepreneurs. To oversee the implementation of the development policy, the government formed a 50-member National Women and Child Development Council chaired by Prime Minister Sheikh Hasina. Hasina has also vocally supported women's empowerment in global forums such as the UN.
In Bangladesh, many women occupy real leadership roles. The majority society In Bangladesh supports women's political and civic participation, cultivating women's leadership roles in areas such elections and political processes. The number of women winning seats in mainstream party leadership committees is in hundreds. The proportion of women in parliament has continued to rise over the past decade and women hold seats in 12,000 local political offices. The country is setting an example in encouraging women workers to engage and create a stronger social network, advocating for their rights in local communities and connecting them to resources through community groups.
Recognizing the significant potential of women-owned businesses to accelerate economic growth in Bangladesh, government has helped organize women's business forums across the country to expand loan opportunities. These efforts resulted in commitments from the Bangladesh Bank and several commercial banks to provide collateral-free loans for women entrepreneurs at concessional interestrates. In other sectors too women the number of women workers are gradually rising. Young female graduates are increasingly joining Bangladesh's media industry. Wahida Zaman, for example, recently joined United News of Bangladesh (UNB), an independent wire service, as an apprentice sub-editor.
During the past decades, Bangladesh has improved its education policies; and the access of girls to education has increased and since the 1990s, girls' enrolment in primary school has increased rapidly.
In 2010, Bangladesh enacted the Domestic Violence (Prevention and Protection) Act, 2010 and resultantly violence towards women, committed by men, has decreased significantly and is considerably low compared to south Asian countries like Sri Lanka, Nepal, and India.
The country is internationally recognized for its good progress on a number of gender indicators. These include gender parity in primary and secondary education and maternal mortality that has declined by 66 per cent over last few decades, estimated at a rate of 5.5 per cent every year. Bangladesh ranks highest in the Gender Gap Index in South Asia achieving 47th among 144 countries in the world.
---
[1] 'Honour' killings are killings of people, predominantly girls and women who are considered to have shamed the women's families by aspects of their behaviour; they are most often perpetrated by male members of the women's families and are intended to restore their 'honour'
Social Media And Polarization Of Society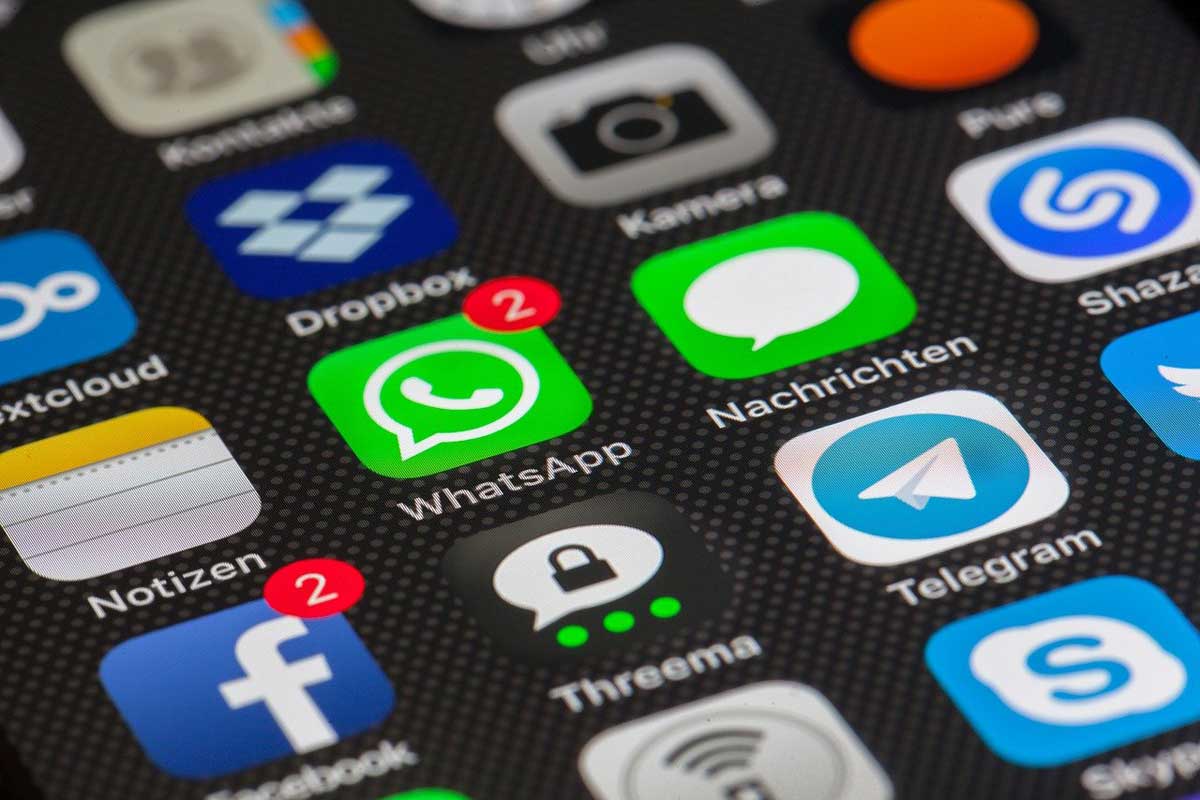 Social Media has witnessed a mushrooming growth that has impacted the discourse of political, cultural and religious systems by providing the equal opportunity of Freedom of expression and sharing opinion or viewpoint on any issue.
Social Media has played a greater role in rightwing politics that paved the way for populist politicians to reach out to their voters.
Though Social Media has connected the people around the world but at the same time, it is causing division or disintegration and facilitating the social media lobbyists to polarize the communication to such extent that the people support the arguments or opinions or political tirade against the leadership without fact checking .
The world has been rocked by social networks such as Twitter, Facebook, LinkedIn, YouTube etc because the user statistics of these social networks have already surpassed millions and growing but due to the limited regulatory framework, fake news, cyberbullying, extremism and terrorism has reached the new heights.
The influencers interactions with social Media users have polarized the political and social circles that led to the formation of online echo chambers a tactic of social media recommendations by politicians to influence the users to strengthen their narrative regardless of facts that whether it is right or wrong but it is knit in a manner that echo chambers appear to be normal for the people thus changing the way of thinking and increase the supporters base .
The Echo chambers post such content that we enjoy a lot while reading while keep us away from the content that may stir a debate or arguments or expression of our disagreement over certain social, economic, religious, cultural or Policy matters.
The Echo chambers keep ideas flowing on regular basis to the one side –the positive side of the argument while its negative side is deliberately concealed to hide the facts.
This is the big issue that might be discussed and students should be informed and taught at School, College or degree level so that positive and constructive usage of this digital medium could be ensured.
Social media connectivity around the world is undoubtedly amazing but the problems it created for both people and students are very dangerous and need to be addressed and regulated.
Digital Media especially Social Media for a long time remained unbridled to post any content that may fall in the purview of hatred, racism, bullying, derogatory remarks, Character Assault, rebellion, Anti-state elements instigating people to create chaos using the olive branch of Social Media since it was not monitored given the type of content being circulated and information of people posting such content including their motives behind such content that may have a constant flow of information that is recommended by the users pretending to be professionals, experts and mentors.
Alarmingly, people without fact-checking go on sharing the content and thus creating hype for such an issue that does not have a basis and was the result of the conspiracy to exert pressure on some person or leaders to get some favours.
Sometimes, the active Echo chambers or volcanoes erupt over such issue that may be beneficial for the wider circle of society but finds serious criticism masterminded by the people with the individual approach. They term it detrimental for them since it did not serve their interests though it might have been beneficial for general people.
It is accepted truth that Humans have an intuitional inclination to communicate with like-minded people or the people with the same choices on Social Media thus the echo chambers get even stronger. The discourse that discourages dissent voices always comes under fire from the thinkers and intellectuals of the nation since it is tantamount to concealing the facts from the people.
The world is coming closer after the recent pandemic that engulfed the entire world , bringing misery and economic crisis. The social Media debates go with biased and unbiased approaches regarding vaccine . Some optimists termed it great while some pessimists or biased approaches raised questions.
The Echo chambers try to influence their opinions and win support .Similarly, echo chambers of both Democrats and Republicans only canvassed for their candidates but the leaders instigated masses to attack Capitol Hill through social media and emotional speeches using their influence on social media specially twitter .
Some researchers have found that echo chambers influence people to win support but social media influencers have a followers base of millions, may polarize the Public and Politics since influencers share success stories like internet marketers compelling you to buy their products.
The opinion leaders and experts reveal that for the last two decades, the percentage of American people having consistently holding liberal or conservative beliefs—rather than a blend of the two, which is the case for most people—has increased from 10 per cent to over 20. While the beliefs about the other side are becoming more negative creating an alarming situation.
Since 1994, the number of people who see the opposing political party as a threat to "the nation's well-being or security" has doubled which heralds that how deepening polarization has predictable results raising eyebrows.
The government shutdowns, violent protests, scathing attacks on elected officials, capitol Hill incident –all predict that social Media has been polarizing the Political System and divided the nation each passing day due to echo chambers of both mainstream parties regarding the issues of health, Security, Human Rights, employment and environment.
According to evidence from empirical research conducted on the US politicians indicated that the politicians with extreme following Ideologies attracted a larger public audience than those who were moderate which is the real example of Echo Chambers.
Usually, messages containing extreme thoughts, emotional instigation, patriotism, criticizing the opposition received a warm welcome on Social Media Platforms then those messages reflecting merely information.
The Polarization of issues and political ideology will have serious repercussions in future that should be addressed on a timely bases so that societies could be saved from further isolation and disintegration.
The issues could be resolved through educating the people and creating awareness about the fair and professional use of social Media Channel for advocacy for wining support regarding legislation, issue, policy or employment.
Instead of showing the dark side of the issue, we have to educate people regarding both pros and cons of matters of importance for the general public rather than mislead the people with biased approaches to oppose the initiative Government, Community or Civil society for the benefit of common people.
Social Media network operators are the bigwigs and the most influential .They cannot be controlled but can only be regulated by framing such laws that may ensure fair use of this digital platform and being careful so that users may not face any legal issue by discussing some sensitive issues such as Desecration of holy places, religions, personalities, anti-state tirade, rebellion, terrorism, extremism etc. The sensitive issue may stir protests and cause legal proceedings, if the cyber regulatory laws are implemented to discourage the influence of one-sided opinions or campaigns.
We cannot deny the importance of social media platforms as they provide equal opportunity to the people to express and share their thoughts or opinions, but safe and thoughtful use of these platforms will encourage healthy discourse and prove pivotal to promote dialogue to discuss social, economical and cultural issues peacefully without hitting the sentiments of other communities.
Thus, Echo Chambers will be less powerful to build a narrative that is appealing but the readers will be engaging themselves in the debates that need interaction.
Undoubtedly, social media platforms have changed the political and social approach of the people and enabled face to face digital interaction through video and audio conference calls, the fair use will mitigate its cons manifold.
The social media network apply the algorithms to connect you with like-minded people but it is up to you that your engagement in communication is either unbiased or biased.
Social Media should be discussing the positive discourse to explore the political, economic solutions to the problems of people by reflecting the two sides of the coin so that discourse must be constructive and problem-solving.
Honestly speaking the social media has given a voice to marginalized people and Governments are compelled to resolve the issues of people on a priority basis due to trending topics of social media.
Even the populist leaders may face resistance from social media as the Public makes the most of the freedom of expression and criticizes the role of politicians for their failure to address the issues of the public.
In recent times, Facebook, YouTube and Twitter have been creating history in highlighting issues of both public and national interest but at the same time such platforms taken by storm by those influencers who continue to feed the news about their vested interests and create psychosocial hype for any issue that may jolt the power corridors of Government.
The politicians always take to Twitter for their precise viewpoint and policy debate and usually followed by million followers. Even the print and Electronic media i.e News channels take the tweets as policy statement or narrative of some party of the Group.
The Schools, colleges should chalk out the initiative to create awareness and practice of fair use so that Social platforms should not post single or one-sided opinions or arguments but should welcome both so that positive use could be ensured. This will further the importance of Social Media .
Solok Literacy Community held a discussion for Indonesia in the future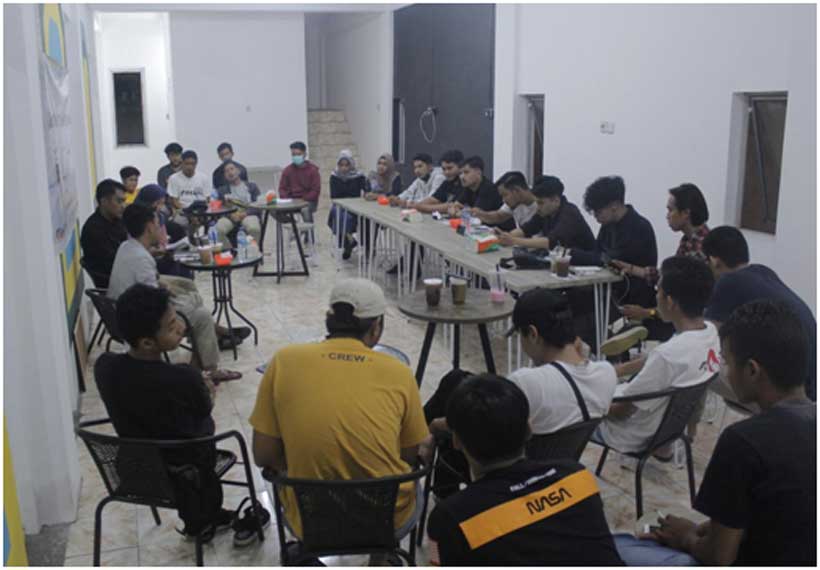 As one of the youth mobilizers in Solok and surrounding areas, Solok Literacy Community once again held one of its flagship activities or programs, 'Ngopi Discussion'. With a proactive discussion format that involves the activeness of the audience on a participatory basis, the discussion that was held on Sunday (11/4) then went interesting and very uplifting.
In his event, Solok Literasi invited an extraordinarily dedicated and accomplished presenter, Al Mukhollis Siagian a cross-continent writer and Yulenri Arif Hidayat as vice chairman of GenBi West Sumatera. Through the theme "Dreaming of a long and steep road to Indonesia gold 2045", Al Mukhollis began the discussion by explaining the problems faced by the community ranging from global, national, regional to regional levels.
Followed by building a problem map or roadmap that occurs around the community, Arif tried to find equiblirium problems of youth today so that later can be found a joint solution. At the end of the discussion it can be concluded that complex problems around the community have unconsciously turned out to have caught the youths off guard today.
Indonesia gold 2045 itself is a great dream of indonesian youth in productive age in forming a nation and country that is able to compete with other nations. Besides of course can first solve the fundamental problems that exist in the country of Indonesia. Whether it's about democracy, legal supremacy, emancipation of education, health, poverty to have a vocal point as a maritime country.
After counseling and finding the real problem point, Dinda Kusuma Putri as moderator can conclude that the core solution of the problem is how we jointly build synergistic mutualism by building a network of partnerships and then move smartly to educate every element of society.
Although shortly before the event there was heavy rain but did not discourage the intentions of soliters friends who want to attend the coffee discussion this time. Held in Hikari Cafe where the atmosphere and background of the place is very supportive for the holding of discussion forums. The coffee discussion lasted for 3 hours and ended a joint pledge regarding the integrity of the future movement to be much better.
The discussion of Solok Literacy Community coffee was also attended by various communities in Solok City and its surroundings, including Solok Millennial Creative (SMC), SolokMuda and Solok Student Alliance (AMS). The proliferation of movement of various youth communities in Solok also has a significant impact on the development of intellectual mindsets formed in every young person solok.
Coffee discussion itself is an activity with almost the same format as FGD (Focus Group Discussion) which studies an issue to be reviewed and found a solution together. Coffee discussion activities are identical to the discursus patterns held in coffee shops a la the current trend of young people and then always have a clear outcome after the course of the discussion.
Approximately 7 months since its establishment on September 21, 2020, Solok Literacy Community consists of 61 solok young people consisting of various basic vocational education. Solok Literacy crystallizes its movement through 4 excellent programs, namely coffee discussion; free reading stalls; surgical film; and classes of interests and talents.
Moving as a literacy promoter in Solok and its surroundings, The Solok Literacy Community has a desire to be able to print great narrators who are able to tell how extraordinary the resources owned by Indonesia to the international world. This long-term goal certainly begins with small, structured and systematic movements from now on.
To see the movement of Solok Literacy Community itself in order to educate the public about the importance of early literacy can be seen together on @solok_literasi Instagram account. The presence of Solok Literasi Community is also known to re-encourage other young people in West Sumatra to re-voice useful things and devote themselves to the benefit of the nation and the country.
Solok Literacy Community hopes that in the future it can continue to be consistent in improving the scalability of literacy among the community. In addition, also how the government is also aware and aware of the problems facing young people so that both the government and the organization/ community around it is able to build a synergy of partnerships that benefit the community.
Athletes knock the legs from under global sports governance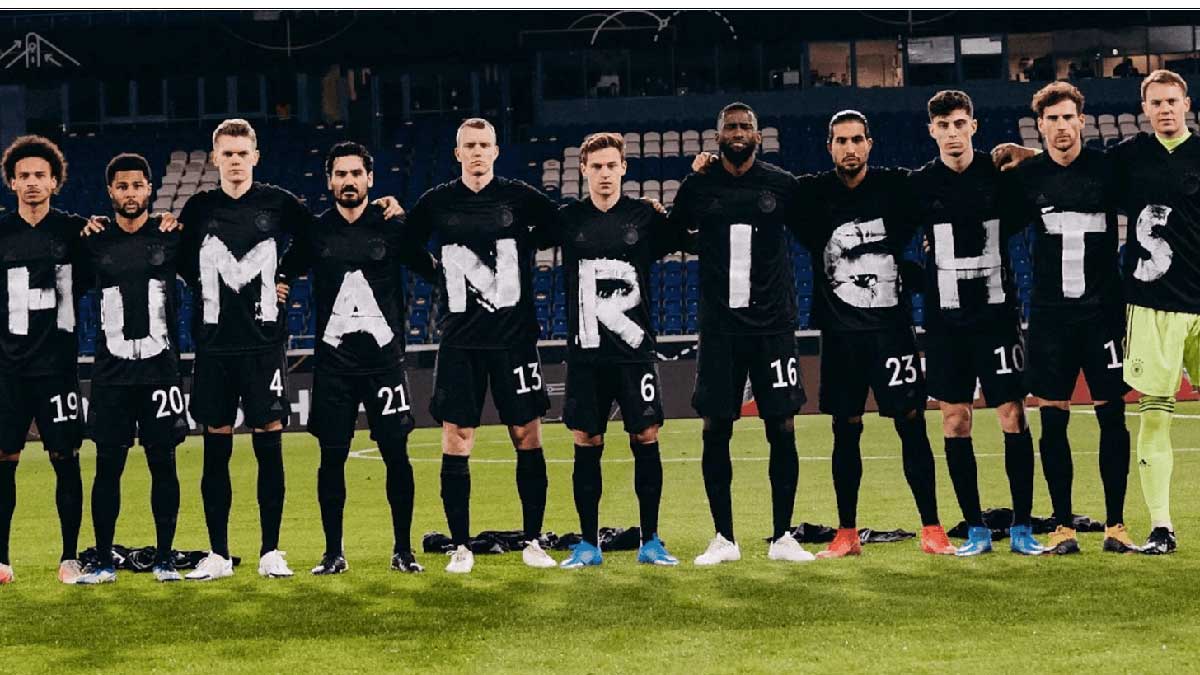 Sports governance worldwide has had the legs knocked out from under it. Yet, national and international sports administrators are slow in realizing the magnitude of what has hit them.
Tectonic plates underlying sports' guiding principle that sports and politics are unrelated have shifted, driven by a struggle against racism and a quest for human rights and social justice.
The principle was repeatedly challenged over the last year by athletes as well as businesses forcing national and international sports federations to either support anti-racist protest or at the least refrain from penalizing athletes who use their sport to oppose racism and promote human rights and social justice, acts that are political by definition.
The assault on what is a convenient fiction started in the United States as much a result of the explosion of Black Lives Matter protests on the streets of American cities as the fact that, in contrast to the fan-club relationship in much of the world, US sports clubs and associations see fans as clients, and the client is king.
The assault moved to Europe in the last month with the national soccer teams of Norway, Germany, and the Netherlands wearing T-shirts during 2022 World Cup qualifiers that supported human rights and change. The Europeans were adding their voices to perennial criticism of migrant workers' rights in Qatar, the host of next year's World Cup.
Gareth Southgate, manager of the English national team, said the Football Association was discussing with human rights group Amnesty International tackling migrant rights in the Gulf state.
While Qatar is the focus in Europe, greater sensitivity to human rights appears to be moving beyond. Formula One driver Lewis Hamilton told a news conference in Bahrain ahead of this season's opening Grand Prix that "there are issues all around the world, but I do not think we should be going to these countries and just ignoring what is happening in those places, arriving, having a great time and then leave."
Mr. Hamilton has been prominent in speaking out against racial injustice and social inequality since the National Football League in the United States endorsed Black Lives Matter and players taking the knee during the playing of the American national anthem in protest against racism.
In a dramatic break with its ban on "any political, religious or personal slogans, statements or images" on the pitch, world soccer governing body FIFA said it would not open disciplinary proceedings against the European players. "FIFA believes in the freedom of speech and in the power of football as a force for good," a spokesperson for the governing body said.
The statement constituted an implicit acknowledgement that standing up for human rights and social justice was inherently political. It raises the question of how FIFA going forward will reconcile its stand on human rights with its statutory ban on political expression.
It makes maintaining the fiction of a separation of politics and sports ever more difficult to defend and opens the door to a debate on how the inseparable relationship that joins sports and politics at the hip like Siamese twins should be regulated.
Signalling that a flood barrier may have collapsed, Major League Baseball this month said it would be moving its 2021 All Star Game out of Atlanta in response to a new Georgia law that threatens to potentially restrict voting access for people of colour.
In a shot across the bow to FIFA and other international sports associations, major Georgia-headquartered companies, including Coca Cola, one of the soccer body's longest-standing corporate sponsors, alongside Delta Airlines and Home Depot adopted political positions in their condemnation of the Georgia law.
The greater assertiveness of athletes and corporations in speaking out for fundamental rights and against racism and discrimination will make it increasingly difficult for sports associations to uphold the fiction of a separation between politics and sports.
The willingness of FIFA, the US Olympic and Paralympic Committee (USOPC) and other national and international associations to look the other way when athletes take their support for rights and social justice to the sports arena has let a genie out of the bottle. It has sawed off the legs of the FIFA principle that players' "equipment must not have any political, religious or personal slogans."
Already, the US committee has said that it would not sanction American athletes who choose to raise their fists or kneel on the podium at this July's Tokyo Olympic Games as well as future tournaments.
The decision puts the USOPC at odds with the International Olympic Committee's (IOC) staunch rule against political protest.
The IOC suspended and banned US medallists Tommie Smith and John Carlos after the sprinters raised their fists on the podium at the 1968 Mexico City Olympics to protest racial inequality in the United States.
Acknowledging the incestuous relationship between sports and politics will ultimately require a charter or code of conduct that regulates the relationship and introduces some form of independent oversight akin to the supervision of banking systems or the regulation of the water sector in Britain, alongside the United States the only country to have privatized water as an asset.
Human rights and social justice have emerged as monkey wrenches that could shatter the myth of a separation of sports and politics. If athletes take their protests to the Tokyo Olympics and the 2022 World Cup in Qatar, the myth would sustain a significant body blow.
Said a statement by US athletes seeking changes to the USOPC's rule banning protest at sporting events: "Prohibiting athletes to freely express their views during the Games, particularly those from historically underrepresented and minoritized groups, contributes to the dehumanization of athletes that is at odds with key Olympic and Paralympic values."