Russia's Indigenous Peoples receives Nornickel`s grants
The grants were awarded to 6 projects by family (tribal) communities, 2 projects by non-profit organizations, and 20 projects by municipal and public institutions. The winners' public initiatives address a wide variety of social issues: revive national languages, create a culture of environmental protection and hold environmental campaigns, develop infrastructure across Taimyr settlements, preserve historical heritage, etc.
The Russian company Nornickel is a global leader in the production of the mineral nickel. Taimyr Peninsula has been the homeland for indigenous peoples of the Arctic for generations and are the principal sites for the company's activities. Small indigenous peoples of Taimyr have preserved the traditional way of life, culture and economy of the northern peoples, including reindeer husbandry, hunting, fishing and gathering. Healthy and productive ecosystems, both on land and water, are the basis of indigenous peoples' culture and identity, supported by the Company.
"For our community, participating in World of Taimyr is an opportunity to gain support and train mentors, as well as a unifying experience. Obviously, we'd like to win and get a grant, but taking part has already proved useful: the support experts helped us mould our idea into a proper application. Things like this matter to our organization," said Alexander Shirokikh, chair of the family (tribal) community of northern indigenous minorities Iydyna ("Moonlight").
Local authorities have also noted the competition's role in developing and promoting the territories. "The competition and the support for public initiatives really make a difference for non-profit and municipal organizations of Taimyr. The grants will not only help preserve long-standing traditions and practices, but also foster the territories' development through generating jobs, advancing tourism, and promoting distance learning," said Tatiana Druppova, Deputy Head of Education and Culture of the Taimyrsky Dolgano-Nenetsky Municipal District.
"The projects that ended up winning are all very advanced, distinctive and vibrant. Their authors were able to identify and design social technologies that will invigorate the region and produce sustainable and positive changes. The construction of ethnic and sports facilities, establishment of family and linguistic clubs, support for crafts and creative workshops, environmental campaigns, cultural festivals and cross-pollination with the neighboring regions — all of these are important initiatives that will foster the development of the Taimyr territory," said Larisa Zelkova, Senior Vice President of Nornickel.
The award ceremony will take place at the beginning of April during the celebration of Taimyr's 90th anniversary and Reindeer Herder's Day. Starting 1 June, the winners will start bringing their projects to life.
ADB, AFD Reaffirm Strong Cooperation in Key Sectors, Including Climate Action
Asian Development Bank (ADB) President Masatsugu Asakawa in a call today with Agence Française de Développement Group (AFD) Chief Executive Officer Rémy Rioux reaffirmed the importance of collaboration between the two institutions, particularly on key issues such as climate change and aspirations for COP26.
"ADB's partnership with France, through AFD, is strong and continues to build on our long history of collaboration on important development issues and projects across many countries and sectors in Asia," Mr. Asakawa said. "This solid foundation and our dynamic collaboration allows us to support an inclusive and resilient green recovery across the region as it emerges from the COVID-19 pandemic."
The two leaders met ahead of the agencies' annual high-level consultation on 14 and 15 April.
ADB and AFD signed their first partnership framework agreement in October 2016. They have since jointly funded 22 projects in 10 countries, in sectors such as energy, transport, public sector management, finance, agriculture, water, urban infrastructure, and health. AFD has provided $1.9 billion in cofinancing alongside $4.7 billion from ADB to fund these development programs across the region.
Mr. Asakawa updated Mr. Rioux on ADB's response to the coronavirus disease (COVID-19) pandemic, which includes a $20 billion support package for Asia and the Pacific announced in April last year. ADB has committed $17.1 billion through grants, technical assistance, and loans to governments and the private sector and has mobilized an additional $12.2 billion in cofinancing. Mr. Asakawa acknowledged with appreciation AFD cofinancing for ADB's $500 million COVID-19 response program in Pakistan. Mr. Asakawa stressed the importance of vaccine access to enable the post-COVID-19 recovery, and updated Mr. Rioux on the roll-out of ADB's $9 billion Asia Pacific Vaccine Access Facility (APVAX).
The two leaders discussed cooperation on mitigating the severe impact of climate change in Asia and the Pacific which threatens to further undermine development gains over the last several decades. As part of that endeavor, ADB and ADF have a shared objective to contribute to the success of the COP26 summit to be hosted by the UK government later in the year. In 2020, while responding to the COVID-19 pandemic, ADB committed $4.3 billion in climate finance and mobilized $729 million from external resources.
COVID-19 strategies must invest in human-centred recovery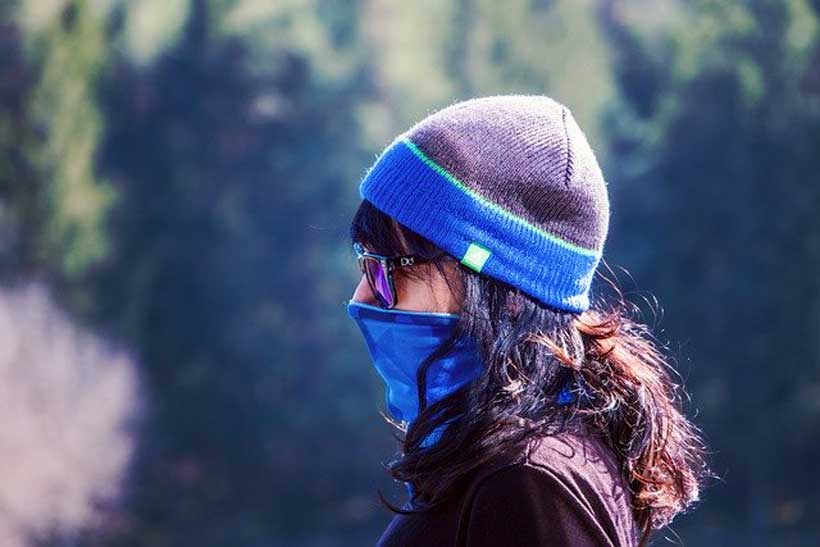 COVID-19 crisis recovery policies must be human-centred and address pre-existing world of work challenges as well as the impact of the pandemic, the Director-General of the International Labour Organization (ILO), Guy Ryder, told the members of the Development Committee and the International Monetary and Financial Committee (IMFC), who convened during the 2021 Spring Meetings of the World Bank Group (WBG) and the International Monetary Fund (IMF) .

Citing the sharp increase in poverty and inequalities seen since the pandemic began, he also warned delegates that without comprehensive and concerted policy efforts, "there is a very real risk that the COVID-19 crisis will leave a legacy of widening inequality and social injustice."

Coherent, multilateral action is essential to ensure that economic and social recovery is as human-centred as the impact of the pandemic itself, he said, pointing out that the ILO Centenary Declaration for the Future of Work , adopted unanimously by ILO Member States in 2019, offered an internationally-agreed roadmap to more inclusive and resilient societies.
"[Accelerating] implementation of this roadmap should be made a top priority of public policy and international cooperation," he said.

In his written statement to the Development Committee, Ryder said the response to COVID-19 should prioritize the creation of decent work. He cited four components needed for a human-centred recovery that would also build resilience against future shocks. These include strengthening occupational safety and health systems, where the vast human impact of poor safety and health practices is estimated at an economic cost of four per cent of global GDP per year.

In addition, poor and vulnerable people should be supported, including with better social protection.

"We have an opportunity today to join forces around a common paradigm that recognizes both the value and urgency of investing in comprehensive and adequate social protection systems," he said.

Support for business growth and job creation must be sustainable and focus on the quality of employment, with policies and measures that reach all workers and businesses, including the informal economy.

The institutions of work should be strengthened, including freedom of association and more effective collective bargaining and other social dialogue – including in relation to wages.

In remarks to the IMFC, Ryder raised the issue of climate change. While this threatens macro-economic stability and millions of livelihoods, there is considerable potential to combine the transition to a low-carbon future with creating decent work.

"The trillions of dollars deployed in the economic recovery process can be a driver for sustainability and decent work creation," he said, adding that ILO research indicated that a green recovery that focused on investment in renewable energy, building efficiency and green transport could add some 20.5 million jobs by 2030.

Equal access to the right skills training and support for lifelong learning would be essential for this transition and a key element in inclusive and sustainable development, he added.
Digital Technologies Can Help Maldives Build Back Better From the COVID-19 Shock
Maldives can leverage digital technologies to build back better for a more green, resilient, and inclusive development following the COVID-19 pandemic, says the latest World Bank Maldives Development Update: A Digital Dawn released today.
The Maldives Development Update (MDU) notes that the country, post a massive pandemic led downturn, is firmly on the road to recovery. Thanks to successful marketing campaigns and relatively straightforward entry requirements, Maldives received more than 300,000 tourists in the first quarter of 2021. Assuming that a million tourists visit the country this year, the World Bank forecasts real GDP to grow by 17.1 percent in 2021. There are both downside and upside risks to the forecast.
The Update analyzes the devastating effect of the pandemic on the island nation's economy. From end-March to mid-July 2020, the country was forced to close its borders to tourists, bringing the economy to a standstill. Tourist arrivals plummeted nearly 70 percent, leading real GDP growth to contract by nearly 30 percent compared to 2019. The government took steps to protect the lives and livelihoods of Maldivians, and yet the pandemic is expected to have led to a temporary increase in poverty.
"The Government of Maldives has shown the world that a safe reopening to tourism is possible," said Faris. H. Hadad-Zervos, the World Bank Country Director for Maldives, Nepal and Sri Lanka. "With active management of the current macro-fiscal situation, Maldives' medium-term growth prospects can continue to be positive given its strong reputation as a luxury destination and ongoing investments in tourist infrastructure."
As Maldives builds back better from the COVID-19 crisis, addressing fiscal and debt vulnerabilities will be important. In 2020, the fiscal deficit reached nearly USD 900 million or 20 percent of estimated 2020 GDP. Total public and publicly guaranteed debt reached USD 5.6 billion or nearly 140 percent of estimated 2020 GDP. Although the recovery is now underway, Maldives' fiscal deficit and debt ratio are expected to remain elevated over the medium term.
"The pandemic has led to a spike in debt vulnerabilities across the globe, and Maldives is no exception," said Fernando Im and Pui Shen Yoong, lead authors of the MDU. "Addressing these vulnerabilities would help Maldives build resilience to cope with unexpected future shocks".
The special focus section of the MDU sheds light on how digital technologies can be game changers for Maldives' growth and development. The COVID-19 pandemic has accelerated the digital transformation that was already underway, thanks to relatively high broadband and mobile internet penetration in the country. About 63 percent of the population used the Internet in 2019, a higher proportion than in other South Asian countries and peers outside the region. There is tremendous potential to use digital technologies to improve the delivery of services such as health, education, and disaster risk management, especially to outer atolls.
To leverage the digital dividend, Maldives needs to address policy, legal and regulatory gaps that currently inhibit the adoption of digital technologies. It also needs to boost Maldivians' digital capabilities and skills to ensure that all Maldivians can take advantage of new technologies in an increasingly digital world.
"Wider use of digital technologies can help the government improve service delivery and allow smaller businesses and informal workers to expand access to markets," said Junko Narimatsu, lead author of the special focus section. "However, for digital development to play a more prominent role in Maldives' economic recovery, it is essential to close the digital divide between Male' and the atolls."