Top Trends Impacting Global Economy, Society and Technology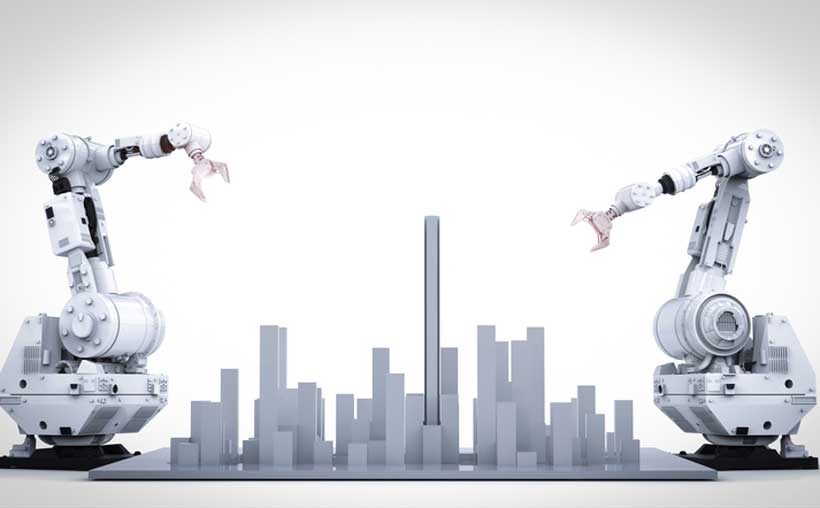 The new technologies of the Fourth Industrial Revolution, such as artificial intelligence (AI), the cloud and robotics, are changing the way we live, learn and do business at a rate unprecedented in human history. This seismic shift is playing out in a world characterized by unreliable political landscapes and increasing environmental instability.
Scenario planning in this environment can be very difficult for businesses, affecting their ability to plan for the future, and properly assess the risks and opportunities that may present themselves. The Technology Futures report, released in collaboration with Deloitte, provides leaders with data analysis tools to scenario plan and forecast future technology trends.
"The rapid pace of technological change, alongside the global crisis caused by COVID-19, means that leaders today need new tools to understand challenges and develop strategies in the face of an increasingly uncertain future. This report provides three new analytical tools for business leaders to think about the future in a dynamic environment," said Ruth Hickin, Strategy and Impact Lead, Centre for the Fourth Industrial Revolution, World Economic Forum.
"We are delighted to collaborate with the World Economic Forum to take a disciplined look into the future, particularly as we emerge from a world-altering event, like COVID-19," said Mike Bechtel, Managing Director and Chief Futurist, US Consulting, Deloitte, and lead author of the report. "We hope that by providing a clearer picture of how today's nascent technologies will impact our future, we can play a meaningful part in driving innovation, collaboration and economic growth that improves life for all people."
The report breaks down future trends into four categories for business leaders and provides some examples of what is likely to remain constant in the years ahead.
Information: With the volume of accessible data exploding and more of our personal lives lived online, the report projects the probable implications for remote learning, remote working and healthcare.
Locality: Since the onset of COVID-19, even more of our interpersonal interaction is virtual and physical experiences have dwindled. The report projects more niche, readily available virtual experiences available to consumers.
Economy: The report forecasts a growing likelihood that flexible and clean energy production will continue rising.
Education: Personalized education will likely grow, along with the availability of digitized and virtualized content.
In addition to strategic modelling, the report gives leaders a baseline history of how the Fourth Industrial Revolution has progressed. It highlights just how fast technology is evolving and outlines one way risk management could evolve to better address and adapt to it.
Trade in 25 Technologies Can Help Climate Action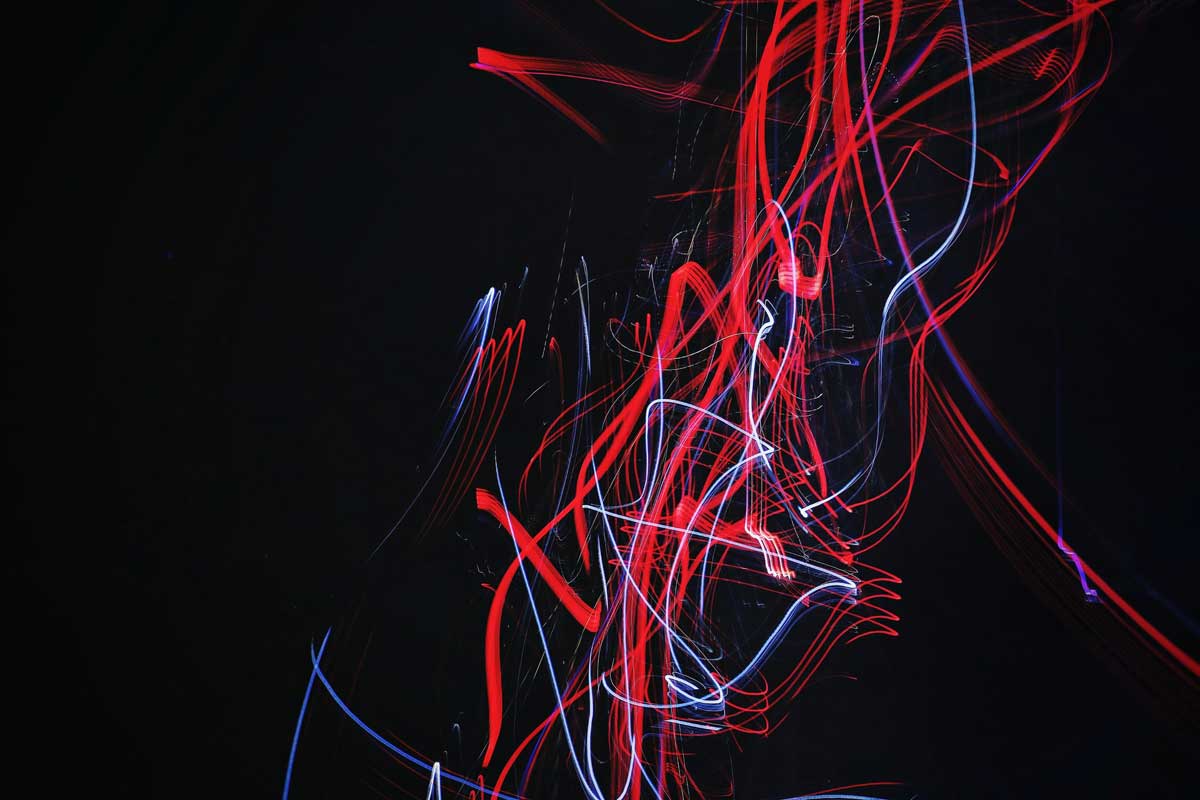 Based on 30 interviews with industry and academia, the Accelerating Decarbonization through Trade in Climate Goods and Services report highlights technologies with high, immediate emissions-cutting potential, in five categories – refrigerants, energy supply, buildings, transport and carbon capture and storage (CCS). The list of technologies can guide trade ministers looking to support climate action.

"Climate change is a global concern," says Sean Doherty, Head of International Trade at the World Economic Forum. "Our response must draw upon the innovation and capacities of the whole world, not be held back by protectionism."

Trade collaboration on climate has been limited to date with trade and climate practitioners working in separate silos. New efforts are emerging now, however, to address the linkages between these two areas.

"There is no time to waste to limit global warming to 1.5°C," adds Jean-Pascal Tricoire, Chairman and Chief Executive Officer, Schneider Electric. "We need to decarbonize three times more, three times faster. The good news is that we have the technologies to do it. Solutions are not limited to renewable energy. It actually starts with energy efficiency, electrification and digitization. If deployed at full potential, we can eliminate 70% of what we're emitting today."

The report also highlights non-tariff barriers that affect trade in climate technologies. Regulatory cooperation around product testing or labelling requirements, for example, could reduce friction in getting emissions-cutting goods to market. Interviewees also noted that climate action is held back by trade barriers to the services needed to operate climate technologies. The report suggests a way to identify these climate services for priority trade cooperation.

"Our transition to a low-carbon economy will hinge on the deployment of a number of key technologies that are both mature and widely available, as detailed in this important report on the nexus of decarbonization and international trade, including energy efficiency, electric vehicles, green hydrogen, smart buildings and more," says Björn Rosengren, Chief Executive Officer of ABB. "ABB's contributions to this new report from the Alliance of CEO Climate Leaders underscore our support for removing and reducing barriers to trade in climate goods and services to speed the drawdown of global emissions."

More efforts are needed to engage developing countries in trade efforts on climate. Over 750 million people worldwide lack reliable electricity access, mainly in sub-Saharan Africa. Developing economy industries must decarbonize and leapfrog the latest technologies to remain competitive in global value chains moving towards net zero. Some developing economies will need support in creating a climate-friendly trade and technology strategy. Global and local industries can help policymakers understand the criss-crossing of value chains that drive economic activity and how to align these flows to the climate agenda.

"Climate change knows no borders and encouraging better trade between countries can ensure the transfer of valuable knowledge, new technologies and skills to improve energy efficiency in homes around the world," says Hakan Bulgurlu, Chief Executive Officer of Arcelik. "It is critical to our ultimate goal of achieving net-zero targets."

To support an increased understanding of trade, value chains and climate action, the Climate Trade Zero community will host dialogues and support countries with actionable analysis.
East Asia and Pacific Sustaining Growth, Restraining Inflation, but Facing Risks Ahead
Growth in most of developing East Asia and the Pacific rebounded in 2022 from the effects of COVID-19, while China has lost momentum because of continued measures to contain the virus, a World Bank report said on Monday.
Looking ahead, economic performance across the region could be compromised by slowing global demand, rising debt, and a reliance on short-term economic fixes to cushion against food and fuel price increases.
Growth in developing East Asia and the Pacific outside of China is forecast to accelerate to 5.3% in 2022 from 2.6% in 2021, according to the World Bank's East Asia and Pacific October 2022 Economic Update. China, which previously led recovery in the region, is projected to grow by 2.8% in 2022, a sharp deceleration from 8.1% in 2021. For the region as a whole, growth is projected to slow to 3.2% this year from 7.2% in 2021, before accelerating to 4.6% next year, the report says.
"Economic recovery is under way in most countries of East Asia and the Pacific," said World Bank East Asia and Pacific Vice President Manuela V. Ferro. "As they prepare for slowing global growth, countries should address domestic policy distortions that are an impediment to longer term development."
Growth in much of East Asia and the Pacific has been driven by recovery in domestic demand, enabled by a relaxation of COVID-related restrictions, and growth in exports. China, which constitutes around 86% of the region's output, uses targeted public health measures to contain outbreaks of the virus, inhibiting economic activity.
The global economic slowdown is beginning to dampen demand for the region's exports of commodities and manufactured goods. Rising inflation abroad has provoked interest rate increases, which in turn have caused capital outflows and currency depreciations in some East Asia and Pacific countries. These developments have increased the burden of servicing debt and shrunk fiscal space, hurting countries that entered the pandemic with a high debt burden.
As countries of the region seek to shield households and firms from higher food and energy prices, current policy measures provide much-needed relief, but add to existing policy distortions. Controls on food prices and energy subsidies benefit the wealthy and draw government spending away from infrastructure, health and education. Lingering regulatory forbearance, aimed to ease lending through the pandemic, can trap resources in failing firms and divert capital from the most dynamic sectors or businesses.
"Policymakers face a tough tradeoff between tackling inflation and supporting economic recovery," said World Bank East Asia and Pacific Chief Economist Aaditya Mattoo. "Controls and subsidies muddy price signals and hurt productivity.  Better policies for food, fuel, and finance would spur growth and insure against inflation."
Transition to Low-Carbon Rice Will Help Vietnam Meet Its Emission Target
Moving to low-carbon rice production offers the highest potential for Vietnam to meet its goal of cutting methane emissions by 30 percent by 2030 while boosting the competitiveness of a strategic export item, a new World Bank report says.
The report, titled "Spearheading Vietnam's Green Agricultural Transformation: Moving to Low-Carbon Rice," suggests that Vietnam can transform the rice sector by cutting GHG emissions, improving resource efficiency and yields, boosting resilience, and diversifying production. Such transformation will require significant investment and major policy reforms to align incentives and coordinate behaviors of stakeholders at all levels.
"The agricultural sector, despite all its successes, is an important contributor to GHG emissions in Vietnam," said Carolyn Turk, World Bank Country Director for Vietnam. "It has reached a point where a transition to lower-carbon modes of farming is imperative—the longer it takes to switch, the higher the costs will be. Experience suggests that government has a catalytic role to play in driving the green transition through strategic allocation of public investment and strengthening the enabling environment for private sector participation in a modern, green agriculture sector."
Rice, which is Vietnam's most important crop and grown on more than half of its agricultural land area, accounts for 48 percent of the agriculture sector's GHG emissions and over 75 percent of methane emissions. Based on conservative estimates, improving water management and optimizing application of inputs such as seeds, fertilizers, and pesticide can help farmers maintain or increase yields by 5 to 10 percent and reduce input costs by 20 to 30 percent, thereby boosting net profits by around 25 percent. More importantly, these improved techniques would also help cut GHG emissions by up to 30 percent. Such approaches were successfully piloted in over 184,000 ha of rice farming under the Vietnam Sustainable Agriculture Transformation Project financed by the World Bank.
"These methods have been proven effective," said Benoît Bosquet, World Bank Regional Director for Sustainable Development in East Asia Pacific. "If we can scale them up in the whole agricultural sector, they will help Vietnam progress towards its 2050 net-zero greenhouse gas emissions target."
The report highlights five short- to medium-term policy areas to accelerate the transition to low-carbon agriculture, including ensuring policy coherence and plan-budget alignment, repurposing policy tools and public expenditures, promoting public investments, strengthening institutions, and enabling the private sector and other stakeholders to participate.
The report was launched at the "Integrated Climate Resilience and Sustainable Development of the Mekong Delta" workshop, co-organized by the Ministry of Agriculture and Rural Development and the World Bank in Can Tho on September 24.