Updating the USSR: A Test for Freedom
Thirty years ago, on March 17, 1991, the only all-Union referendum in the history of the USSR took place. One question was put to a vote: "Do you consider it necessary to preserve the Union of Soviet Socialist Republics as a renewed federation of equal sovereign republics, in which the rights and freedoms of a person of any nationality will be fully guaranteed?" Almost 77 percent of those who voted said "yes" to the preservation of the USSR in an updated form. The authorities of Armenia, Georgia, Latvia, Lithuania, Moldova and Estonia refused to hold the referendum on their territory. By that time, the legislative and executive bodies and institutions in these republics were already controlled by secessionist forces, which did not hide their intentions to leave the USSR.
The March 17 referendum at that time was the only convincing attempt to appeal to public opinion on the most important issue of the political life of a huge country. However, the results did not change anything — by December 8 of the same year, the leaders of Belarus, Russia and Ukraine decided to dissolve the USSR. The referendum itself became the beginning of the end of a unique state — an experiment in the vast expanses of Eurasia. By that time, the republican elites were already ready to take power and wealth into their own hands; the events of August 1991 spurred this readiness — in Turkmenistan, where almost 100 percent of the population voted to preserve the USSR, on August 22, 1991, all enterprises were placed under republican control.
All the republics of the USSR met the new year in 1992 as newly independent states. For some of them, this status was a long-awaited event, for which they had fought. Others were, according to former Prime Minister of Kyrgyzstan Apas Jumagulov, "thrown out of the union, cut off as an unnecessary part of the body." Many economic ties broke off immediately, while others collapsed gradually; the rest survived and were even strengthened. In politics, everyone was left to their own problems. Azerbaijan, Armenia, Georgia, Moldova and Tajikistan plunged into bloody political and interethnic conflicts during their first years of independence.
The path of the countries that emerged from the ruins of the USSR over the years was the road to gaining their own subjectivity in international politics. With great difficulty and despite all odds, Armenia and Moldova are coping with this task. The majority — Russia, Azerbaijan and all the countries of Central Asia — were able to solve the problem more or less successfully. Georgia and two Slavic republics — Belarus and Ukraine, were hanging in the "limbo" between external management and full-fledged statehood. The three Baltic republics quickly transferred their sovereignty to the European Union and NATO. In their independent development, they had to make, in fact, the only decision, which, moreover, was due to historical reasons and external circumstances. This decision was made and now the fate of Latvia, Lithuania and Estonia cannot be perceived outside the context of Russia-West interaction.
For the rest, the direct link between success in creating their own statehood and the scale of interaction with the West (Europe and the United States) is quite obvious. This historical fact reveals a relationship between the ability of small and medium states to ensure their sovereignty and the interests of the great powers in their neighbourhood. Such powers were Russia and the European states, united into the European Union simultaneously with the collapse of the USSR. Also, an important role was played by the United States, which always sought to limit Russian opportunities and supported the newly independent states. At the same time, an attempt to choose in favour of closer relations with the West to the detriment of Russian interests in all cases, without exception, led to a very shaky statehood and the loss of territory.
The dramatic fate of Armenia, Georgia, Moldova and Ukraine shows that the strong collective institutions of the West are capable of exerting a stabilising effect only on those states that directly became part of them.
In all other cases, no matter how complete absorption becomes possible, an orientation towards these institutions only leads to the use of small countries in a diplomatic game with bigger partners.
Therefore, the experience of the development of such major players as Azerbaijan or Uzbekistan is indicative — they were able to confidently form their own statehood, without finding themselves in a situation of choosing between conflicting poles of power. Their main resource turned out to be a rather fair demographic situation. But not only this — the population of Ukraine has also been and remains large by European standards. Kazakhstan is a success by this indicator; equal to the average European country or small Asian states.
Therefore, the ability of most of the countries of the former USSR to build relatively independent and stable statehood played no less important role. In many ways, this ability was established during the years of the Soviet Union's existence. Founded on December 30, 1922, it was not just a continuation of the Russian Empire, which had collapsed five years earlier. Its main distinguishing feature was its unique model of state administration, based on the full power of one political party. As long as the unique position of the Communist Party remained in the Soviet state, the experiment could exist. With the abolition of Article 6 of the Constitution of the USSR, its days were numbered regardless of the desire of the population or the real readiness of the elites to take full responsibility for what was happening.
The USSR model of state structure, new by historical standards, created the conditions for a rather unique experiment, within the framework of which union republics were created, none of which, except for Russia, Georgia and Armenia, had the experience of centralised state administration within the territorial boundaries that they acquired within the framework of the USSR. At least the peoples inhabiting them can boast of a significant experience of statehood as such. Thus, most of the countries of Central Asia trace their ancestry back to great empires or urban civilizations of past centuries.
The Baltic republics were always on the sidelines — their independent statehood arose during the collapse of the Russian Empire and existed as such for almost 20 years before being incorporated into the USSR in 1940. Russia has returned to its historical state of being a major European power or empire of the 19th century, with the development of a multinational and multi-faith society central to its development objectives. In fact, Russia has not lost anything really necessary for its survival in international politics.
The peculiar structure of the USSR formalised the situation in which the former outskirts of the Russian Empire ceased to be part of the Russian state, although Moscow served as the centre of the union. Russia among them was in the most ambiguous position — it did not have its own most important institutions of Soviet statehood — the party organisation and the republican State Security Committee. Russian nationalism was subjected to the most severe and consistent persecution by the Soviet authorities.
The vast majority of republics within the USSR, for the first time, received the experience of building their own state and their national elite.
The backbone of the ruling class was the Soviet and party nomenklatura, which all took power, with few exceptions, after 1991. Even in Tajikistan, where the first years of independence were overshadowed by the civil war, it was this part of society that was eventually able to establish control over the situation. In other Central Asian countries, elites formed on the basis of the state tradition established during the Soviet era, gradually supplemented by representatives of a new generation that grew professionally after the collapse of the USSR.
Thirty years is a sufficient period to assess the results of the independent development of the countries that emerged from the republics of the former USSR. Now the period of their growing up can be considered complete; ahead is an independent future. Russia is increasingly feeling independent and not particularly obligated to its neighbours. In any event, Moscow will continue to follow a moral imperative of responsibility for maintaining peace and strictly ensure that its neighbours correlate their actions with Russian security interests.
From our partner RIAC
Steering Russia-US Relations Away from Diplomatic Expulsion Rocks
As the recent expulsions of Russian diplomats from the US, Poland, Bulgaria and the Czech Republic demonstrate, this measure is becoming a standard international practice of the West. For the Biden administration, a new manifestation of the "Russia's threat" is an additional tool to discipline its European allies and to cement the transatlantic partnership. For many European NATO members, expulsions of diplomats are a symbolic gesture demonstrating their firm support of the US and its anti-Russian policies.
Clear enough, such a practice will not be limited to Russia only. Today hundreds, if not thousands of diplomatic officers all around the world find themselves hostage to problems they have nothing to do with. Western decision-makers seem to consider hosting foreign diplomats not as something natural and uncontroversial but rather as a sort of privilege temporarily granted to a particular country — one that can be denied at any given moment.
It would be logical to assume that in times of crisis, when the cost of any error grows exponentially, it is particularly crucial to preserve and even to expand the existing diplomatic channels. Each diplomat, irrespective of his or her rank and post, is, inter alia, a communications channel, a source of information, and a party to a dialogue that can help understand your opponent's logic, fears, intentions, and expectations. Niccolo Machiavelli's adage, "Keep your friends close and your enemies closer" remains just as pertinent five centuries later. Unfortunately, these wise words are out of circulation in most Western capitals today.
A proponent of expulsions would argue that those expelled are not actually diplomats at all. They are alleged intelligence officers and their mission is to undermine the host country's national security. Therefore, expulsions are justified and appropriate. However, this logic appears to be extremely dubious. Indeed, if you have hard evidence, or at the very least a reasonable suspicion that a diplomatic mission serves as a front office for intelligence officers, and if operations of these officers are causing serious harm to your country's security, why should you wait for the latest political crisis to expel them? You should not tolerate their presence in principle and expel them once you expose them.
Even the experience of the Cold War itself demonstrates that expulsions of diplomats produce no short-term or long-term positive results whatsoever. In fact, there can be no possible positive results because diplomatic service is nothing more but just one of a number of technical instruments used in foreign politics. Diplomats may bring you bad messages from their capitals and they often do, but if you are smart enough, you never shoot the messenger.
Diplomatic traditions do not allow such unfriendly actions to go unnoticed. Moscow has to respond. Usually, states respond to expulsions of their diplomats by symmetrical actions – i.e. Russia has to expel the same number of US, Polish or Czech diplomats, as the number of Russian diplomats expelled from the US, Poland or the Czech Republic. Of course, each case is special. For instance, the Czech Embassy in Moscow is much smaller than the Russian Embassy in Prague, so the impact of the symmetrical actions on the Czech diplomatic mission in Russia will be quite strong.
The question now is whether the Kremlin would go beyond a symmetrical response and start a new cycle of escalation. For example, it could set new restrictions upon Western companies operating in the country, it could cancel accreditation of select Western media in Moscow, it could close branches of US and European foundations and NGOs in Russia. I hope that the final response will be measured and not excessive.
The door for US-Russian negotiations is still open. So far, both sides tried to avoid specific actions that would make these negotiations absolutely impossible. The recent US sanctions against Russia have been mostly symbolic, and the Russian leadership so far has demonstrated no appetite for a rapid further escalation. I think that a meeting between Presidents Joe Biden and Vladimir Putin remains an option and an opportunity. Such a meeting would not lead to any "reset" in the bilateral relations, but it would bring more clarity to the relationship. To stabilize US-Russian relations even at a very low level would already be a major accomplishment.
From our partner RIAC
Russia becomes member of International Organization for Migration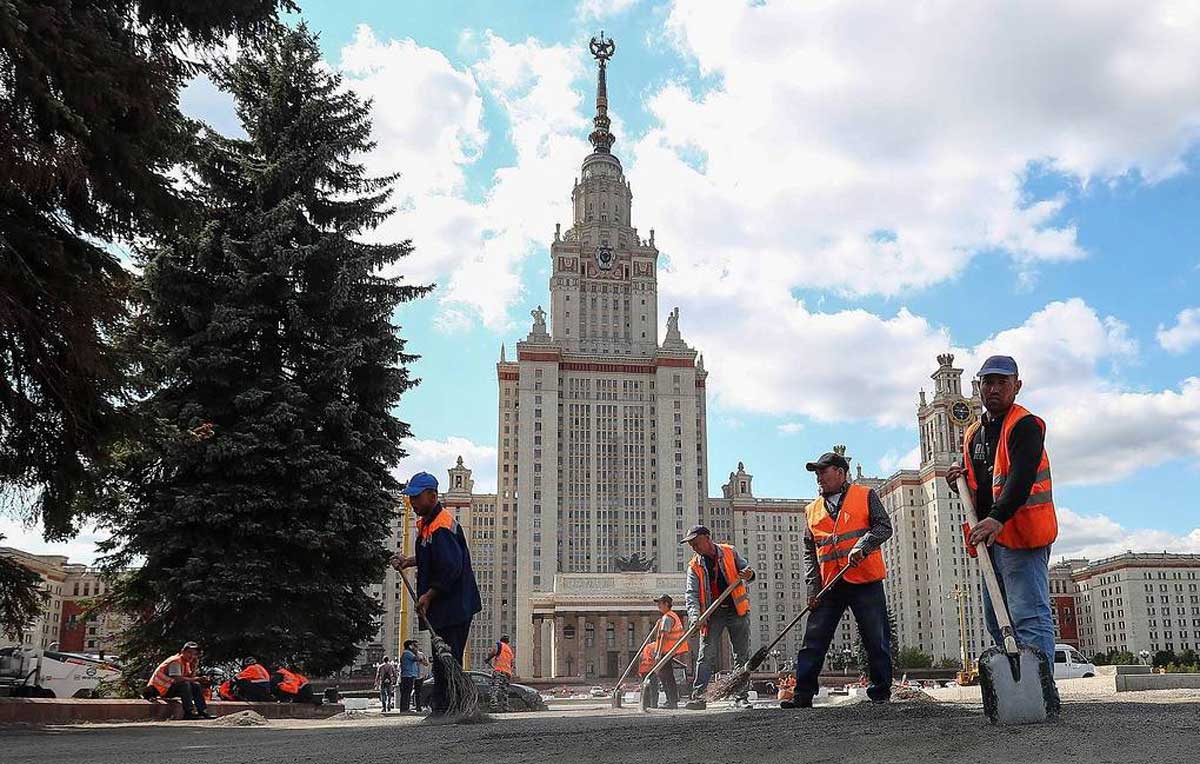 After several negotiations, Russia finally becomes as a full-fledged member of the International Organization for Migration (IOM). It means that Russia has adopted, as a mandatory condition for obtaining membership, the constitution of the organization. It simply implies that by joining this international organization, it has given the country an additional status.
After the collapse of the Soviet, Russia has been interacting with the IOM since 1992 only as an observer. In the past years, Russia has shown interest in expanding this cooperation. The decision to admit Russia to the organization was approved at a Council's meeting by the majority of votes: 116 states voted for it, and two countries voted against – these are Ukraine and Georgia. That however, the United States and Honduras abstained, according to information obtained from Moscow office of International Migration Organization.
"In line with the resolution of the 111th session of the IOM Council of November 24, 2020 that approved Russia's application for the IOM membership, Russia becomes a full-fledged member of the organization from the day when this notification is handed over to its director general," the Russian Foreign Ministry said in a website statement in April.
Adoption of the IOM Constitution is a mandatory condition for obtaining its membership, which opens "extra possibilities for developing constructive cooperation with international community on migration-related matters," the statement stressed in part.
It is significant to recall that Russian President Vladimir Putin issued an order to secure Russia's membership in the organization in August 2020 and submitted its Constitution to the Russian State Duma (lower house of parliament) in February 2021.
Headquartered in Geneva, the International Organization for Migration, a leading inter-government organization active in the area of migration, was set up on December 5, 1951. It opened its office in Moscow in 1992.
IOM supports migrants across the world, developing effective responses to the shifting dynamics of migration and, as such, is a key source of advice on migration policy and practice. The organization works in emergency situations, developing the resilience of all people on the move, and particularly those in situations of vulnerability, as well as building capacity within governments to manage all forms and impacts of mobility.
IOM's stated mission is to promote humane and orderly migration by providing services and advice to governments and migrants. It works to help ensure proper management of migration, to promote international cooperation on migration issues, to assist in the search for practical solutions to migration problems and to provide humanitarian assistance to migrants in need, be they refugees, displaced persons or other uprooted people. It is part of the structured system of the United Nations, and includes over 170 countries.
Senator Vladimir Dzhabarov, first deputy chairman of Russia's Federation Council (Senate) Committee on International Affairs, noted that the organization's constitution has a provision saying that it is in a nation's jurisdiction to decide how many migrants it can receive, therefore the IOM membership imposes no extra commitments on Russia and doesn't restrict its right to conduct an independent migration policy.
On other hand, Russia's full-fledged membership in IOM will help it increase its influence on international policy in the sphere of migration and use the country's potential to promote its interests in this sphere, Senator Dzhabarov explained.
Russia has had an inflow of migrants mainly from the former Soviet republics. The migrants have played exceptional roles both in society and in the economy. The inflow of foreign workers to Russia has be resolved in accordance with real needs of the economy and based on the protection of Russian citizens' interests in the labor market, according to various expert opinions.
The whole activity of labor migrants has to be conducted in strict compliance with legislation of the Russian Federation and generally recognized international norms.
State Duma Chairman Vyacheslav and Foreign Minister Sergei Lavrov and many state officials have repeatedly explained the necessity of holding of partnership dialogues on finding solutions to emerging problems within the framework of harmonization of legislation in various fields including regional security, migration policy and international cooperation. Besides that, Russia is ready for compliance with international treaties and agreements.
Relegating the "Russia Problem" to Turkey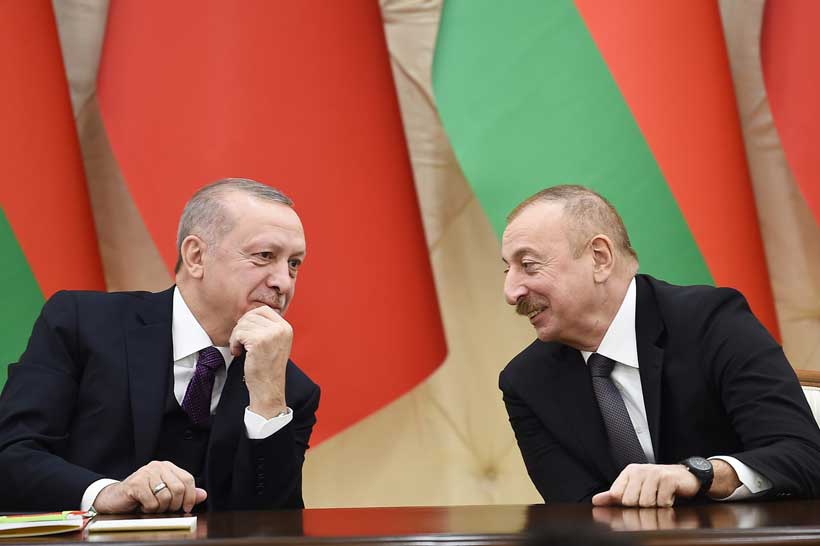 Turkey's foreign policy is at a crossroads. Its Eurasianist twist is gaining momentum and looking east is becoming a new norm. Expanding its reach into Central Asia, in the hope of forming an alliance of sorts with the Turkic-speaking countries — Kazakhstan, Uzbekistan, Kyrgyzstan, and Turkmenistan — is beginning to look more realistic. In the north, the north-east, in Ukraine, Georgia, and Azerbaijan, there is an identifiable geopolitical arc where Turkey is increasingly able to puncture Russia's underbelly.
Take Azerbaijan's victory in Second Karabakh War. It is rarely noticed that the military triumph has also transformed the country into a springboard for Turkey's energy, cultural and geopolitical interests in the Caspian Sea region of Central Asia. Just two months after the November ceasefire in Nagorno-Karabakh, Turkey signed a new trade deal with Azerbaijan. Turkey also sees benefits from January's Azerbaijan-Turkmenistan agreement which aims to jointly develop the Dostluk (Friendship) gas field under the Caspian Sea, and it recently hosted a trilateral meeting with the Azerbaijani and Turkmen foreign ministers. The progress around Dostlug removes a significant roadblock on the implementation of the much-touted Trans-Caspian Pipeline (TCP) which would allow gas to flow through the South Caucasus to Europe. Neither Russia nor Iran welcome this — both oppose Turkey's ambitions of becoming an energy hub and finding new sources of energy.
Official visits followed. On March 6-9, Turkish Foreign Minister Mevlüt Çavuşoğlu visited Uzbekistan, Turkmenistan, and Kyrgyzstan. Defense cooperation, preferential trade deals, and a free trade agreement were discussed in Tashkent. Turkey also resurrected a regional trade agreement during a March 4 virtual meeting of the so-called Economic Cooperation Organization which was formed in 1985 to facilitate trade between Turkey, Iran, and Pakistan. Though it has been largely moribund, the timing of its re-emergence is important as it is designed to be a piece in the new Turkish jigsaw.
Turkey is slowly trying to build an economic and cultural basis for cooperation based on the Turkish Cooperation and Coordination Agency founded in 1991 and the Turkic Council in 2009. Although Turkey's economic presence in the region remains overshadowed by China and Russia, there is a potential to exploit. Regional dependence on Russia and China is not always welcome and Central Asian states looking for alternatives to re-balance see Turkey as a good candidate. Furthermore, states such as Kyrgyzstan and Turkmenistan are also cash-strapped, which increases the potential for Turkish involvement.
There is also another dimension to the eastward push. Turkey increasingly views Ukraine, Georgia, and Azerbaijan as parts of an emerging geopolitical area that can help it balance Russia's growing military presence in the Black Sea and in the South Caucasus. With this in mind, Turkey is stepping up its military cooperation not only with Azerbaijan, but also with Georgia and Ukraine. The recent visit of Ukraine's President Volodymyr Zelenskyy to Turkey highlighted the defense and economic spheres. This builds upon ongoing work of joint drone production, increasing arms trade, and naval cooperation between the two Black Sea states.
The trilateral Azerbaijan-Georgia-Turkey partnership works in support of Georgia's push to join NATO. Joint military drills are also taking place involving scenarios of repelling enemy attacks targeting the regional infrastructure.
Even though Turkey and Russia have shown that they are able to cooperate in different theaters, notably in Syria, they nonetheless remain geopolitical competitors with diverging visions. There is an emerging two-pronged strategy Turkey is now pursuing to address what President Recep Tayyip Erdoğan sees as a geopolitical imbalance. Cooperate with Vladimir Putin where possible, but cooperate with regional powers hostile to Russia where necessary.
There is one final theme for Turkey to exploit. The West knows its limits. The Caspian Sea is too far, while an over-close relationship with Ukraine and Georgia seems too risky. This creates a potential for cooperation between Turkey and the collective West. Delegating the "Russia problem" to Turkey could be beneficial, though it cannot change the balance of power overnight and there will be setbacks down the road.