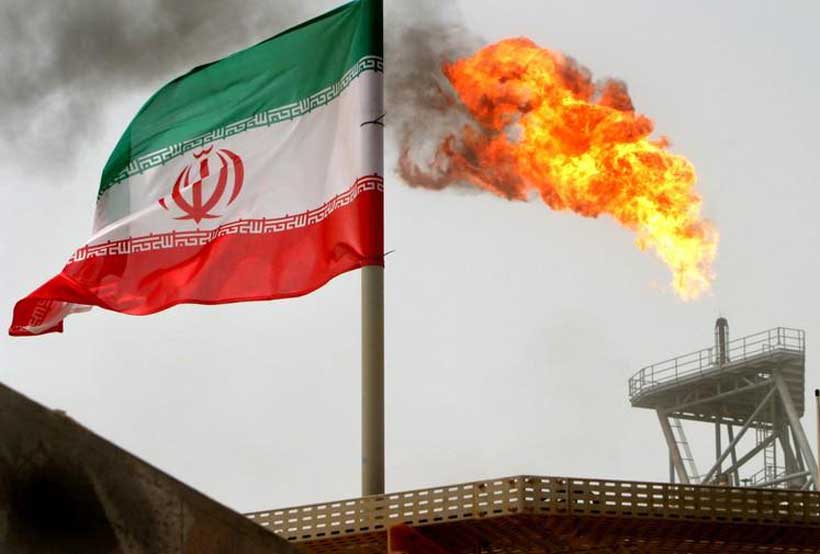 "Comprehensive Strategic Partnership" Agreement and the Future of Sino-Iranian Relations
Authors: Yunis Sharifli and Gandab Valiyeva*
Sino-Iranian diplomatic relations have developed in various fields since 1971. During this period, mutual visits played an important role in the development of bilateral cooperation. An example of this is the start of discussions on the Comprehensive Strategic Partnership Agreement during the visit of the leader of the Communist Party of China Xi Jinping to Iran on January 19, 2016. The agreement provides for an investment of about $ 400 billion by China to modernize Iran's oil, gas and petrochemical industries and improve the country's land and water transport. In recent years, various discussions have been held on the progress of Sino-Iranian relations towards strategic cooperation. When relations are based on strategic partnership, economic relations between states come to the fore and a certain level of trust is established between the parties. On the contrary, in a partnership that we can call a limited partnership, the security interests of the states take precedence over the economic interests, which leads to a limited level of relations (Røseth, 2018). This article will analyze whether Sino-Iranian relations are in line with strategic cooperation in the context of economic, energy, and security factors, and analyze how the "Comprehensive Strategic Partnership" Agreement will affect the future of relations.
Economic relations
China is important in terms of economic power, and Iran in terms of resources, both globally and regionally. In this regard, the development of Sino-Iranian economic relations has always been important for the two countries. This was due to Iran has rich energy resources and the key role of energy resources in China's economic development. In addition, China has been a major industrial supplier to Iran which has been under Western sanctions since 2008.
Thus, Western companies began to withdraw from the Iranian market, especially after the financial sanctions imposed on Iran in 2012. In the same year, Mahmoud Ahmadinejad's administration announced Iran's "Look East" policy (Shariatinia və Azizi, 2019). The main goals of this policy were to ease the pressure of Western sanctions, to establish relations with the rising economic powers of East Asia to ensure Iran's economic development and to attract investment from these countries. During this period, the expansion of relations with Asian countries has always been the most important priority, and China has been at the center of this strategy.
Especially since 2008, when Western countries imposed sanctions on Iran, trade between the two countries has grown rapidly. Thus, between 2010 and 2014, despite sanctions, China's exports to Iran increased by 29% annually. In terms of trade, the peak of bilateral relations was reached in 2014, when the trade turnover between the two countries amounted to $ 51 billion. After 2014, trade relations declined, despite the gradual lifting of Western sanctions. The reason for this was the gradual normalization of Iran's relations with the West and the revival of trade relations with European countries in 2015 as a result of the "Joint Comprehensive Plan of Action". In this context, the trade volume between the two countries decreased in 2016 to $ 30 billion (Teer və Wang, 2018).
Looking at the trade relations between the two countries from a broader perspective, we can see that trade relations are developing to a limited extent, in fact, the development of China-Iran trade relations is developing in parallel with China's trade relations with other Middle Eastern countries. For example, China's exports to Iran increased by 16.9% annually between 2004 and 2018. During the same period, China's exports to Saudi Arabia increased by 16.1% year on year and to Turkey by 16.8%. Another example is China's $ 18 billion worth of exports to both Iran and Saudi Arabia between 2010 and 2018 (Garlick and Havlova, 2020). In this sense, it can be said that China is trying to maintain a balanced relationship with the countries of the Middle East in terms of economic relations in the region.
China's investment in Iran increased rapidly in 2016-2017 after the gradual lifting of sanctions on Iran, but after the re-imposition of sanctions on Iran in 2018, China's investment in Iran decreased (Garlick və Havlova, 2020). In terms of foreign direct investment, Sino-Iranian relations are balanced compared to other regional countries. For example, in 2018, China's foreign direct investment in Iran was $ 3.23 billion, in the UAE – $ 6.23 billion, and in Pakistan – $ 4.24 billion.
The Trump administration's withdrawal of the United States from the Joint Comprehensive Plan of Action in 2018 and the application of a strategy of maximum pressure have further weakened the development of Iran-China trade relations. In this context, China's oil exports from Iran fell sharply, which led to a further decline in trade between the two countries. In 2019, trade between the two countries fell to $ 23 billion.
The weakening of economic relations between China and Iran in recent years and the development of economic relations within a limited framework, rather than a strategic one, can be explained by several reasons. The first reason for this limited cooperation is the tough sanctions imposed on Iran by the United States since 2018. In this context, China does not want to further strain the already problematic Sino-US relations by developing relations with Iran. The second reason is the uncertainty of Iran's long-term economic future and the weak business environment in the country. Chinese companies usually prefer to invest in stable countries. In addition, economic sanctions deter Chinese companies from entering the Iranian market. The third reason is that China's investment is gradually shifting from developing countries to developed countries that have advanced technologies and extensive industry experience. Finally, another reason for the weakening of trade is China's diversification of energy imports with different countries.
Energy relations
One of the developed aspects of economic cooperation between Iran and China is energy relations. The main reason for the development of this sector is that Iran has rich energy resources, and China needs energy resources such as oil and gas for economic development (K. Damianova, 2015). Sanctions on Iran limit the development of energy relations between the two countries, but nevertheless, Sino-Iranian energy relations have developed during this period, and China has increased its influence in terms of Iran's energy resources.
Following the financial sanctions imposed on Iran, Western and US companies have suspended most of their oil and gas projects. This created a new opportunity for China. Although Chinese oil companies have been active in Iran since 2002, a number of upstream and downstream energy projects have been contracted since the sanctions. In total, China's Sinopec and CNPC companies (China National Petroleum Corporation) have signed a number of projects with Iran to explore and develop oil and gas fields worth $ 14 billion (Davis, Lecky and et al, 2013). One of the fields invested by Chinese companies is the Azadegan field, one of the largest oil fields in Iran. This field is divided into two parts: North and South Azadegan oil fields. China's CNPC and Iran's NIOC reached an agreement in 2009 to develop the North and South Azadegan fields. Under the agreement, the project would be implemented in two phases and would produce 260,000 barrels of oil. However, 150,000 barrels of oil were produced in the first stage and 11,000 barrels in the second stage. Iran was forced to cut ties with CNPC in 2014 due to delays in oil production (Khan və Guo, 2017:22). Another important project is the agreement on the development of the Yadavaran oil field, signed in 2007. The first phase of the project produced 25,000 barrels of oil, and the second phase produced 100,000 barrels. It is planned to increase this production to 300,000 barrels in the third stage (Khan və Guo, 2017:21).
In addition to mega-projects, Chinese companies are implementing smaller projects in Iran. CNPC and Iran signed an agreement in 2005 to operate the Kudasht bloc. CNPC has also signed an agreement with the Iranian Oil Company to develop the Masjid-e Suleiman field. China prefers small projects such as the Masjid-e-Suleiman oil field because Chinese companies do not have the technology required for larger and more complex projects, such as North Azadegan and Yadeveran (Dubowitz və Grossman, 2010).
In addition to oil fields, the two countries also cooperate on gas fields. One of Iran's most important natural gas fields is the South Persian gas field. Following the signing of the Joint Comprehensive Plan of Action in 2015, French company Total and China's company CNPC signed a joint agreement to develop the 11th section of the field. For the development of the field, 50.1% fell to Total, 30% to CNPC and 19.9% to Pars Oil and Gas. However, in 2018, Total officially announced its withdrawal from the contract due to the heavy sanctions imposed on Iran by the Trump administration. CNPC saw this as an opportunity and agreed to buy a 50.1% stake in Total. However, due to increasing international pressure, problems with coordination between the National Iranian Oil Company and CNPC, and the fact that CNPC did not have enough technology to develop the field, the company was forced to withdraw from the natural gas project for the second time. The continuation of the project fell on the Pars Oil and Gas Company.
Along with multilateral cooperation, new relations are being established between the two countries in the field of alternative energy. Cooperation in the field of alternative energy began in 2016 and covers the production of hydropower, wind energy and biomass.
In recent years, although China has become Iran's largest energy trading partner, Iran ranks seventh in energy supplies to China. In 2020, China imported 542.386 million tons of oil and 101.661 million tons of natural gas from Iran. In 2021, the level of imports increased sharply. However, despite all this, the energy relations between the two countries are limited and there are various problems, which leads to limited cooperation. The main reasons for this situation can be listed as follows.
The first factor here is Washington's position. Although Iran-China relations are developing, US-China and US-Iran relations have a significant impact on Sino-Iranian relations. The second reason is China's energy diplomacy. The main aim here is to diversify energy importers and energy routes. Therefore, China is a place of balanced policy in the Middle East region and imports oil and gas from other energy-rich countries in the region. The imposition of sanctions on Iran restricts oil imports from Iran and leads to an increase in imports from other countries in the region. The third reason is that Chinese energy companies are technologically inadequate and inexperienced compared to Western companies. The last reason is that Chinese companies are reluctant to invest in Iran, which is politically and economically unstable and lags behind other countries in the region in terms of a business environment.
Security Relations
China-Iran security cooperation has been developing since the 1980s. The first line in this relationship is arms sales. Thus, since the 1990s, China has always played a strategic role in Iran's arms imports, and in most cases, the main share in imports was Chinese weapons (Conduit və Akbarzadeh, 2018). China accounted for 75% of Iran's arms imports in 2005 and 68% in 2012, and this trend continued in 2014 and 2015. Following the gradual lifting of sanctions on Iran in 2016, Iran's arms imports from China fell sharply, while imports from Russia increased by 100% (Teer and Wang, 2018). This trend continued between 2016-2019.
A comparison of the arms trade between the two countries with that of other countries in the region shows that the Sino-Iranian arms trade is largely limited and that China lags behind in the arms trade with other countries in the region. For example, China exports drones to Iraq, Pakistan, the UAE and Saudi Arabia, but does not export drones to Iran. In addition, although Iran accounts for the bulk of Iran's arms imports from China in the region in certain years, there is no agreement on joint arms production between the two countries. In return, China has a joint drone production agreement with Saudi Arabia, and Pakistan. Given that China does not export drones to Iran and has no joint arms production agreements with Iran, it can be argued that Iran lags behind other countries in the arms trade with China. In recent years, sanctions and Iran's imports of weapons from Russia have further weakened the arms trade.
In terms of joint military exercises, security relations between the two countries are limited. In the last ten years, China and Iran have held only three joint military exercises. The first of these exercises was held in 2014 against piracy, the second in 2017 in the eastern Strait of Hormuz, and the third in 2019 between China, Russia, and Iran in the Gulf of Oman and the Indian Ocean. China has held joint military exercises with other Middle Eastern countries since 2010, including Turkey, the UAE, and Saudi Arabia, especially in 2017 and 2019, China conducted separate joint military exercises to maintain balance in relations with both Saudi Arabia and Iran. As can be seen, China is conducting joint military exercises not only with Iran but also with other countries in the region. The goal is to develop China's relations with the countries of the region, as well as to increase arms exports through military exercises.
In general, as in economic cooperation between the two countries, security cooperation remains limited. It is expected that this trend will continue in the short and medium-term. This situation can be explained by various reasons. The first reason is China's reluctance to deepen security relations with Iran. Thus, any military conflict between Iran and the United States could bring China face to face with the United States. This is also true of the arms trade, for example, China prefers to be cautious about developing an arms trade with Iran because of the possibility of arms being transferred to Iranian-affiliated groups in the region or using them against the United States or its allies in the region. Second, China is developing relations in the region not only with Iran, but also with other powers in the region, such as Egypt, Israel, the UAE, Saudi Arabia, and Turkey, so it is trying to secure its interests by acting in a balanced way in the region. The deepening and deepening of security relations with Iran towards strategic cooperation could upset China's balanced relations with other countries in the region, increase China's perception of threats, and undermine China's interests in the region. Finally, a highly armed Iran is not in China's interests, as it could increase Iran's aggression in the region and threaten the energy security of China and other countries in the region.
Taking all this into account, we can assume that security relations between the two countries are based on limited cooperation and will not develop towards strategic cooperation in the short and medium-term.
The future of bilateral relations in the framework of the "Comprehensive StrategicPartnership"
Negotiations on "Comprehensive Strategic Cooperation" began in 2016. The deal is expected to cost $ 400 billion and allow China to invest in Iran's oil, gas, petrochemical, and transport sectors. The agreement provides for investment in the development of the ports of Chabahar and Cask, which could play a strategic role in diversifying Iran's oil exports. Although the agreement provides for investment in various areas, it is doubtful that relations between the two countries will develop towards real strategic cooperation after the signing of this agreement. First of all, the persistence of sanctions on Iran and the strained relations with the United States, which prevents Chinese and Chinese companies from investing in Iran. Second, China's balanced policy in the Middle East and its pro-Iranian stance on regional cooperation are likely to hurt its regional and global interests. Third, the fact that various projects that have been closed since 2013 are still on paper, and some have been suspended after they begin, raises doubts about the viability of all projects under this new agreement.
As a result, although Sino-Iranian relations have developed over the past 10 years in terms of economic, energy, and security relations, and the two countries have similar views on the international system, the security interests of the two countries, especially China, outweigh its economic interests with Iran. For China, maintaining limited relations with Iran is important in terms of its regional interests in the Middle East, its avoidance of confrontation with the United States, and its ability to prevent the growing perception of the "Chinese threat" in the Middle East. In addition, even if the conservatives, who are more pro-reform than pro-reform, win the June 18, 2021, presidential election in Iran, Sino-Iranian relations are likely to remain limited in the short to medium term for a variety of reasons.
*Gandab Valiyeva has done Bachelor of International Relations at the Azerbaijan State Economic University. She was an intern Center of Analysis of International Relations ( AIR Center). She is an intern Caucasian Center for International Relations and Strategic Studies (QAFSAM). Gandab Valiyeva is interested Middle East politics through the internship program, especially Iran's foreign and energy policy with global and regional powers. Her areas of expertise cover Iran's foreign policy in the context of South Caucasus and China-Iran relations. 
Ukraine crisis could produce an unexpected winner: Iran
Iran potentially could emerge as an unintended winner in the escalating crisis over Ukraine. That is, if Russian troops cross the Ukrainian border and talks in Vienna to revive the 2015 Iranian nuclear agreement fail.
An imposition of tough US and European sanctions in response to any Russian incursion in Ukraine could likely make Russia more inclined to ignore the fallout of violating US sanctions n its dealings with Iran.
By the same token, a failure of the talks between Iran and the United States, Russia, China, the European Union, France, Germany, and Britain to revive the accord that curbed the Islamic republic's nuclear program would drive Iran closer to Russia and China in its effort to offset crippling US sanctions.
US and European officials have warned that time is running out on the possibility of reviving the agreement from which the United States under then-President Donald J. Trump withdrew in 2018.
The officials said Iran was weeks away from acquiring the know-how and capability to produce enough nuclear fuel for a bomb quickly. That, officials suggested, would mean that a new agreement would have to be negotiated, something Iran has rejected.
No doubt, that was in the back of the minds of Russian and Iranian leaders when they met last week during a visit to Moscow by Iran's president, Ebrahim Raisi. It was the first meeting between the leaders of Russia and Iran in five years.
To be sure, the road to increased Russian trade, energy cooperation, and military sales would open with harsh newly imposed US sanctions against Russia even if restrictions on Iran would remain in place.
That does not mean that the road would be obstacle-free. Mr. Putin would still have to balance relations with Iran with Russia's ties to Saudi Arabia and the United Arab Emirates.
If anything, Russia's balancing act, like that of China, has become more complicated without the Ukraine and Vienna variables as Iranian-backed Houthis expand the seven-year-long Yemen war with drone and missile strikes against targets in the UAE.
The Houthis struck as the Russian, Chinese and Iranian navies started their third joint exercises since 2019 in the northern Indian Ocean. The two events were not related.
"The purpose of this drill is to strengthen security and its foundations in the region, and to expand multilateral cooperation between the three countries to jointly support world peace, maritime security and create a maritime community with a common future," Iranian Rear Admiral Mostafa Tajoldini told state tv.
US dithering over its commitments to security in the Gulf has persuaded Gulf states like Saudi Arabia and the UAE to hedge their bets and diversify the nature of their relations with major external powers.
However, a Russia and potentially a China that no longer are worried about the fallout of violating US sanctions against Iran could put Riyadh and Abu Dhabi on notice that the two US rivals may not be more reliable or committed to ensuring security in the Gulf. So far, neither Russia nor China have indicated an interest in stepping into US shoes.
This leaves Saudi Arabia and the UAE with few good choices if Russia feels that US sanctions are no longer an obstacle in its dealings with Iran.
Russia is believed to want the Vienna talks to succeed but at the same time has supported Iranian demands for guarantees that the United States would not walk away from a revived deal like it did in 2018.
Against the backdrop of talk about a proposed 20-year cooperation agreement between the two countries, Russia appears to want to negotiate a free trade agreement between Iran and the Eurasian Economic Union that groups Armenia, Belarus, Kazakhstan, and Kyrgyzstan, alongside Russia.
Iran has signed a similar 25-year cooperation agreement with China that largely remains a statement of intent at best rather than an action plan that is being implemented.
Like in the case of China, the draft agreement with Russia appears to have been an Iranian rather than a Russian initiative. It would demonstrate that Iran is less isolated than the United States would like it to be and that the impact of US sanctions can be softened.
"We have a document on bilateral strategic cooperation, which may determine our future relations for the next 20 years. At any rate, it can explain our prospects," Mr. Raisi said as he went into his talks with Mr. Putin.
For now, Mr. Raisi's discussions in Moscow appear to have produced more lofty prospects than concrete deals.
Media speculation that Russia would be willing to sell Iran up to US10 billion in arms, including Su-35 fighter jets and S-400 anti-missile defense systems, appear to have remained just that, speculation. Saudi Arabia and the UAE would view the sale to Iran of such weapons as particularly troublesome.
By the same token, Iranian officials, including Finance Minister Ehsan Khanduzi and Oil Minister Javad Owji, spoke of agreements signed during the Moscow visit that would revive a US$5 billion Russian credit line that has been in the pipeline for years and produce unspecified energy projects.
"It's unclear if these are new projects or ones that have been previously discussed and even agreed to, such as the one Lukoil stopped working on in 2018 after the US pulled out… Lukoil was concerned about being targeted by US sanctions," said international affairs scholar Mark N. Katz.
Theoretically, the dynamics of the Ukraine crisis and the prospects of failed Vienna talks could mean that a long-term Russian Iranian cooperation agreement could get legs quicker than its Chinese Iranian counterpart.
Negotiating with a Russia heavily sanctioned by the United States and Europe in an escalated crisis in Ukraine could level the playing field as both parties, rather than just Iran, would be hampered by Western punitive measures.
Tehran-based Iranian scholar and political analyst Sadegh Zibakalam suggested that it was time for the regime to retire the 43-year-old Iranian revolution's slogan of "neither East nor West." The slogan is commemorated in a plaque at the Foreign Ministry.
Asserting that Iran has long not adhered to the motto, Mr. Zibakalam suggested that the plaque be removed and stored in the basement of a hardline Tehran newspaper. "It has not been used for a long time and should be taken down," he tweeted.
Unified Libya will come only via ballot box, 'not the gun'-UNSC
Libya is at a "delicate and fragile juncture in its path to unity and stability", the UN Political Affairs chief told the Security Council on Monday, urging the international community to remain united in supporting national elections postponed last month.
In welcoming positive developments across three different tracks of intra-Libyan dialogue, Rosemary A. DiCarlo, Under-Secretary-General for Political and Peacebuilding Affairs, also recognized the challenges that must be overcome.
"So many Libyans have told us, the way towards a stable and united Libya is through the ballot box, not the gun", she said. "We must stand with them". 
Postponed elections
Growing polarization among political actors, and disputes over key aspects of the electoral process, led to the postponement of long anticipated elections on 24 December.
The High National Commission for Elections (HNEC) cited shortcomings in the legal framework along with political and security concerns. To address this, the House of Representatives has established a Roadmap Committee to chart a new political path that defines an elections timetable and process.
New Special Adviser
Last month, Stephanie Williams was appointed Special Adviser on Libya, having served as acting Special Representative and head of the UN Support Mission, UNSMIL, last year.
To date, she has undertaken wide-ranging consultations, including with members of the Government of National Unity (GNU), the High National Election Commission, the House of Representatives, and candidates for presidential and parliamentary elections.
Oil-rich Libya has descended into multiple crises since the overthrow of former rule Muammar Gadaffi in 2011, which in recent years saw the country divided between rival administrations – a UN-recognized Government of National Accord (GNA) based in the capital Tripoli, and that of the self-styled Libyan National Army (LNA), led by General Khalifa Haftar.
Ms. Williams has reiterated that the focus of the political process now, should remain on holding "free, fair, inclusive and credible national elections" in the shortest possible timeframe.
"In all her meetings, the Special Adviser highlighted the 2.8 million Libyans who have registered to vote", said Ms. DiCarlo, adding that she also called on everyone to respect the will of the Libyan people and to adhere to the timeline agreed to in the Libyan Political Dialogue Forum (LPDF) roadmap, which was endorsed by the Security Council. 
Welcomed developments
The UN political affairs chief said ongoing dialogue among political, security and economic actors from across the country was key.
"We have seen reports of consultations between the Speaker of the House of Representatives and the President of the High State Council, as well as among presidential candidates from western and eastern Libya", she said.
On the security track, there have been meetings among various armed groups, as well as the Chief of General Staff of the Western Military Forces under the GNU and the acting General Commander of the rival LNA, with the participation of military chiefs and heads of military departments from both sides.
Turning to the economy, further steps have been taken to reunify the Central Bank of Libya.  
Moreover, renewed efforts continue to advance national reconciliation based on the principles of transitional justice.  
Security situation
While the ceasefire has continued to hold, "political uncertainty in the run up to the elections has negatively impacted the overall security situation", the political chief informed the Council, including in Tripoli. 
It has resulted in shifting alliances among armed groups affiliated with certain presidential candidates, she added.
Similarly, unfulfilled demands made to the GNU by the Petroleum Facilities Guards (PFG) in western Libya resulted in the shutdown of oil production, causing the National Oil Corporation to declare in December, force majeure – a clause that removes liability for natural and unavoidable catastrophes.
Following negotiations between the PFG and the GNU, Oil production was restored on 9 January.
To implement the ceasefire agreement, last month military representatives from opposing sides, called the 5+5 Libyan Joint Military Commission (JMC), discussed with Turkish and Russian authorities, an Action Plan to gradually withdrawal mercenaries and foreign fighters from the country.    
At the same time, despite serious logistical and security challenges, the UN Support Mission in Libya (UNSMIL) continued its work to establish a ceasefire monitoring hub in Sirte, pending the GNU's approval on accommodation and office facilities. 
Human rights concerns
"The human rights situation in Libya remains very worrying", said Ms. DiCarlo, noting "documented incidents of elections-related violence and attacks based on political affiliation", which she described as obstacles toward a conducive environment for free, fair, peaceful and credible elections.
"We are particularly concerned that women and men working to protect and promote women's rights continued to be targeted by hate speech, defamation and incitement to violence", she stated. "Some of the disturbing social media posts that posed a threat to the safety and security of these persons were removed after UNSMIL brought them to the attention of social media platforms".  
Meanwhile, arbitrary detention by State and non-State actors continued across the country, with many detainees subjected to serious rights abuses.
Migration management
The situation of migrants and refugees is also highly concerning.
"Large numbers of migrants and refugees attempting to cross the Mediterranean Sea and returned to Libya continue to be detained in inhumane and degrading conditions with restricted humanitarian assistance. Thousands are unaccounted for", the UN official said.  
Ms. DiCarlo pointed out that hundreds of foreign nationals were expelled from Libya's eastern and southern borders without due process, with some "placed in extremely vulnerable situations across remote stretches of the Sahara Desert without sufficient food, water, safety and medical care".
"The United Nations remains ready to work with Libyan authorities on a long-term national response to migration and refugee management in line with international law to include addressing human rights concerns", she assured.
Accountability
To ensure political progress, Elham Saudi, Co-founder and Director of Lawyers for Justice in Libya, said that all who commit abuses must be held accountable, including mercenaries.
She noted that without law, revenge would be the only winner.  
Ms. Saudi also maintained the importance of an enabling environment for all rights advocates, especially women, and expressed hopes for a human-rights based approach in how Libya is governed, going forward.
Embarking on Libya's Noble Foray Into the Future
On Saturday the 22nd of January, activists from across the civil society spectrum in Libya gathered over Zoom with one purpose in mind; publicly declaring their support for the 1951 Libyan Independence Constitution. Despite the political turmoil which has engulfed the country since the Arab Spring began in Tunisia in 2011, a strong civil society movement which supports a return to our historical constitution, has always existed in Libya. These supporters, who represent a significant number of Libyans from across the country, see the restoration of the 1951 constitution as the only way to shape their future.
Libya has been through an immeasurable amount of internationally led initiatives, all aimed at providing Libya with long term "solutions". Only over the course of the past decade, one can count the UN-brokered Skhirat agreement in December of 2015, the 2017 Paris meeting, the 2018 Palermo conference alongside Mohammed bin Zayed's Abu Dhabi gathering in February 2019. Followed by Putin and Erdogan's joint call for a ceasefire in 2020, alongside the first (2020) and second (2021) Berlin conferences alongside UN-sponsored talks in Geneva, each and every one of these efforts amounted to nothing.
The main reason behind these, perhaps well-intentioned but failed attempts, was the simple fact that none of these efforts had any grounding in Libyan history or the support of the Libyan people. Reaching consensus in a society as heavily divided as that of Libya, is a significant challenge. However, placing our faith in our history will undoubtedly provide us with a solution that is closer to the hearts of citizens of our nation and which has the potential to assist in competing factions finally putting their differences aside.
This was the catalyst of Saturday's meeting which sought to once and for all provide an authentically Libyan solution to the issues which have been plaguing the country for over a decade. The first of these is the preservation of our territorial integrity which has for too long been challenged by foreign actors. It is high time that a long term resolution for our country's ills is found that ensures the exclusion of foreign elements from shaping the future of our great land.
The second issue the gathering sought to underscore was the need to build an inclusive future for all members of Libyan society. For far too long, our country has excluded citizens of certain political persuasions, cultural backgrounds or those who hold different opinions. Every Libyan deserves equal opportunities, protection of basic rights alongside access to justice. This has been impossible in a country which for so long has lacked a cohesive national identity.
These two issues are indeed intertwined with the third issue which the conference sought to highlight, namely, our demand to return to constitutional legitimacy under the leadership of our Crown Prince Mohammed El Hasan el Rida el Senussi. As the sole heir to the throne of King Idris, passed down through the late Crown Prince Hassan, Prince Mohammad is the leader our country has yearned for.
With leadership claims grounded in historical fact that cannot be upended by foreign or domestic elements, from an ideological standpoint, Prince Mohammad serves as an anchor, offsetting challenges to stability posed by foreign elements. This is strengthened by his position as the scion of a family which has been in Libya for centuries and founded the Senoussia movement, briniging with it Islam, to the country. Furthermore, historical memories of the reign of King Idris, which saw religious tolerance, gender equality and security for its citizens, reflects the future which Libyan's would like to see for themselves today.
Bringing together journalists, academics, human rights defenders and political activists, Saturday's gathering was indeed revolutionary. It would have been unimaginable that such a gathering would even have taken place a mere decade ago. Representing not only themselves, but a wide range of segments of Libyan society, those attending over Zoom broadcasted a powerful message; a rejection of foreign attempts top shape the future of the country alongside a return to historical, constitutional, legitimacy under the leadership of the only man who can help Libya exit the current quagmire and begin its noble foray into the future.