Fewer African Students Came to Russia in 2020
As federal government scholarships are highly limited, Russia's educational institutions are ready to train more and more specialists on tuition paying basis for Africa. There are plans to boost the number of African students, but currently, approximately 60% of the total African students are on private contracts in the Russian Federation.
"The present and the future of Russia-Africa relations is not about charity, it's about co-development," stated Evgeny Primakov, Head of the Russian Federal Agency for International Humanitarian Cooperation (Rossotrudnichestvo)and also a member of the Secretariat of the Russia-Africa Partnership Forum.
The Secretariat of the Russia-Africa Partnership Forum was created last year and it works under the Russian Foreign Ministry. It has, under its aegis, three coordination councils namely business, public and scientific councils. Primakov heads the humanitarian council that deals with education and humanitarian questions for the Foreign Ministry.
While talking about initiatives especially the sphere of education in the relationship between Russia and Africa, Primakov explicitly underlined the changing state of affairs in education and added that the number of Russian state scholarships for African citizens – for the whole continent made up of 54 African countries – has only increased from 1765 in 2019 to 1843 in 2020. At the same time, the number of applications submitted has decreased.
According to Primakov, due to the coronavirus outbreak, some African governments have decided not to launch the application campaign for Russian universities for the academic year 2020/2021 as there are difficulties with transportation, safety, and financing scholarships allocated in the African state's budget.
He suggested that the Russian system of higher education needs to be adapted to the new realities so that it could gain more value on the international market. For many observers, it is necessary to build future links today, so Russia has to facilitate Africa's openness to this sphere of education. In various ways, Russian educational institutions could open their doors to the growing number of African elites, estimated at 350 million, almost the same size of the United States and double the population size of Russia.
Reports made available indicate that the Russian Federal Agency for International Humanitarian Cooperation currently operates eight representative offices in Africa: Egypt, Zambia, Morocco, Republic of the Congo, Tunisia, Tanzania, Ethiopia and South Africa.
During Russia-Africa inter-party conference held late March 2021, under the theme "Russia – Africa: Reviving Traditions" which was organized and hosted the United Russia Party, Foreign Minister Sergei Lavrov offered an assuring signal in his speech that Russia is stepping up efforts to engage in multifaceted developments with Africa.
That Russia has a lot to offer to African countries in terms of mutually beneficial cooperation as it traditionally maintains very close relations with many of these countries in the continent.
Lavrov told the online gathering "in the past few years, Russia-Africa cooperation has been noticeably stepped up. We are deepening our political dialogue, developing inter-parliamentary ties, promoting cooperation between ministries and departments and expanding scientific and humanitarian exchanges."
With education and training of specialists for Africa, Lavrov said that "over 27,000 African students study in Russian universities." Understandably, this represents a significant increase by 9,000 students, up from approximate 18,000 as given figure in October 2019.
Just about four or five months after the first Russia-Africa summit, World Health Organization(WHO) declared coronavirus pandemic, nearly all countries locked down and civilian (passenger) air transport or aviation links completely paralyzed throughout 2020.
Statistics on African students are, in fact, still staggering. When contacted, the Russia's Ministry of Science and Higher Education declined to give the current substantive figure for Africa.
In a transcript posted to the official website, Foreign Minister Sergei Lavrov, answering questions at a meeting with the students and staff of Moscow State Institute of International Relations (MGIMO) University, in September 2019, nearly two months before Sochi summit, pointed out that there were 15,000 Africans studying in Russia, and about a third (that is 5,000) of them had received scholarships provided by the Russian state.
That same year during the inter-parliamentary conference, Chairman of the State Duma, Viacheslav Volodin, was convinced that cultural and educational cooperation could be equally important areas needed to be developed and intensified in Russian-African relations.
Volodin further suggested to continue discussing the issues of harmonizing legislation in the scientific and educational spheres, and reminded that hundreds of thousands of African students studied in the Soviet Union and Russia, and that approximately 17,000 African students, majority of them on private contracts, were studying in the Russian Federation.
On June 21, 2019, Dmitry Medvedev spoke at the opening of the 26th annual shareholders' meeting of the African Export-Import Bank. One of the aspects of the relationships, he mentioned educational projects as particularly important, and informed that 17,000 African students are studying in Russia, but hope that this figure will increase in future.
"Friends, of course, we can achieve more in all areas. We simply need to know each other better and be more open to one another," he stressed in his speech.
In addition to above, Professor Vladimir Filippov, Rector of the Russian University of People's Friendship (RUDN), formerly Patrice Lumumba Friendship University, has underscored the fact that social attitudes toward foreigners first have to change positively, the need to create a multicultural learning environment, then the need to expand and deepen scientific ties between Russia and Africa.
Established in 1960 to provide higher education to Third World students, it later became an integral part of the Soviet cultural offensive in non-aligned countries. His university has gained international popularity as an educational and research institution located in southwest Moscow.
In order to earn revenue, Russia's Ministry of Science and Higher Education has already launched a large-scale educational campaign abroad targeting to recruit private foreign students on tuition paying contract annually into its educational institutions across the Russian Federation.
Experts from the Moscow based Center for Strategic Research indicated in an interview with this foreign correspondent that the percentage of Russian universities on the world market is considerably low. Due to this, there is a rare need to develop Russian education export opportunities, take progressive measures to raise interest in Russian education among foreigners.
As part of the renewed interest in Africa, Russia has been working on opportunities and diverse ways to increase the number of students, especially tuition paying agreements for children of the growing elite families and middle-class from African countries at Russian universities.
Worth recalling that Russian President Vladimir Putin sent his greetings to all African leaders and participants of the first Russia-Africa Summit published on the Kremlin website in October that year, that the summit would help identify new areas and forms of cooperation, put forward promising joint initiatives. Further hoped it would bring the collaboration between Russia and Africa to a qualitatively new level and contribute to the development of our economies and the prosperity for both parties.
Later at the plenary session, Putin reiterated that by the mid-1980s, Russia had built about a hundred educational establishments in Africa and half a million Africans have been trained for work at industrial companies and agricultural facilities in African countries. And that 17,000 Africans, including some 4,000 who on federal scholarships, were studying here in the Russian Federation.
Worthy to say that Putin specifically noted the good dynamics of specialist training and education in Russian educational institutions for African countries. Russian and African participants mapped out broad initiatives in the sphere of education during the first Russia-Africa Summit in Sochi.
For the joint work, there was a final joint declaration, adopted by the participants after the Sochi summit. The document outlines a set of goals and objectives for the further development of Russian-African cooperation. The next Russia-Africa Summit, venue to be decided by African leaders, is planned for 2022.
Debunking Magical realism through Marquez's "A Very Old Man with Enormous Wings"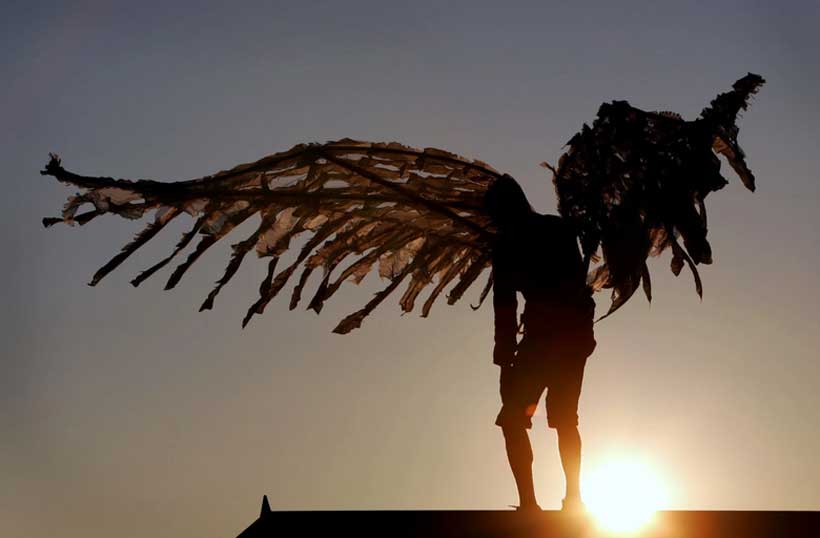 There are few names in the Latin American literature, which it comes to famous novels and short stories, Columbian writer Gabriel Gracia Marquez is one of them. Throughout Latin America, he is popular with the name Gabo and was one of the intellectual literary writers of the 20th century. For his tremendous work, he received the Neustadt International Prize for Literature in 1972 and Nobel Peace Prize for literature in 1982. During his literary journey, he has written numerous acclaimed novels such as One Hundred years of Solitude published in 1962 and Love in the Time of Cholera, which was published in 1985. His popular writing style is often known as magical realism, which later emerged as a major literary movement in Latin American literature. He has also written numerous famous short stories, and among them "A Very Old Man with Enormous Wings" is very popular in Latin American. The American Review published it in 1995 in the Spanish language. The title of the story "A Very Old Man with Enormous Wings" tells the story of a shadowy old man, who one day appears in the family courtyard. The old man was not an ordinary person, because he was having some strange characteristics such as an enormous pair of wings, which was a new thing for the people, who were living in town. Hence, with the magical depiction of old man character, the author explains the conflict the ordinary people encounters concerning their cultural belief. Moreover, the whole story is written from the context of third-person narrator.
On the other hand, the presence of an old man character with huge wings represents the Magical realism of the author. Throughout the story one of the most interesting thing about the old man character is that after his appearance in the family court people began viewing him as a normal human being. But for some, he was different from the normal man because he got the huge wings that make him look like an angel, who is dressed like a rag-picker. The major character in the story is Pelayo and Elisenda in whose yard, the mysterious old man first appears. In the story, the author describes the strangeness of this old man in these words "His huge buzzard wings, dirty and half-plucked, were forever entangled in the mud. They looked at him so long and so closely that Pelayo and Elisenda very soon overcame their surprise and in the end found him familiar". This clearly shows, though initially Pelayo and Elisenda found him a strange creature but, after the closer contact, they began viewing as a normal human being just like them. Nonetheless, the old man with mysterious wings was still a strange creature for the other people in town.
When Pelayo and Elisenda brought the old man to the physician in the town, the physician took the advantage to examine the physical uniqueness of this old man. For the physician, the old man was a new thing for him, because throughout, his carrier, the doctor has encountered something like him. As the author writes about the physician; "What surprised him most, however, was the logic of his wings. They seemed so natural on that completely human organism that he couldn't understand why other men didn't have them too". Similarly, when Pelayo and Elisenda informed their neighbor about the mysterious old man, the neighbor tells them that he is an angel. This scene in the story explains how an individual thinks and feels when he/she encounters something different, mysterious, and strange. Moreover, this also explains the limitation of the human mind and the lack of knowledge about different things. This happens, at one moment the couple decides to get rid of the old man and even planned to kill him because they thought he might be a curse. Later, they change their plan and decides to imprison him and in prison, the mysterious old man suffers severe abuse and mistreatment.
Soon after the imprisonment of the old man, the people began whispering stories about the old man. Some villagers began perceiving him as an angel, while the other considered him as evil, who is God's curse on the village. In this respect, the story The very old man with enormous wings Marquez is a mixture of compassion and sadness. Because the couple Pelayo and Elisenda wanted to get rid of him but the old man refuses to leave them until their life is transformed. As it is written in the bible "Do not be forgetful to entertain a stranger, you could be entertaining an angel". The real reason, why the old man was a stranger to the couple and villagers because he was unattractive and he was having huge wings that embarrassed them. Throughout the story, the people in the town curse him and makes fun of him, but the old man never fights back because he is compassionate and he understands the fact that he cannot speak their language. Overall the whole story demonstrates the context of bad and good human nature because seeing the beauty is one thing while ignoring a person based on the fact that he is ugly is weary.
In contrast, the central theme of Gracia Marquez's "The very old man with enormous wings Marquez" is the Coexistence of compassion and cruelty, which explains the feeble response of selfish and greedy humans towards those, who are different, strange, ugly, and weak. For instance, the major characters in the novel the couple Pelayo and Elisenda imprison the old man and abuse him, and even they planned to kill him because he was ugly and weak. But once they thought, they could benefit from the old man by showcasing him in the village, they decide to keep him to accomplish their appetite for money. In a nutshell, the moral of the story was religious has always been a shallow set of beliefs, which ignore the principles of morality. Hence, the treatment of the old man in the town after his appearance in the family yard clearly shows that people in the story are faithless having inconsistent faith.
Women Rights in China and Challenges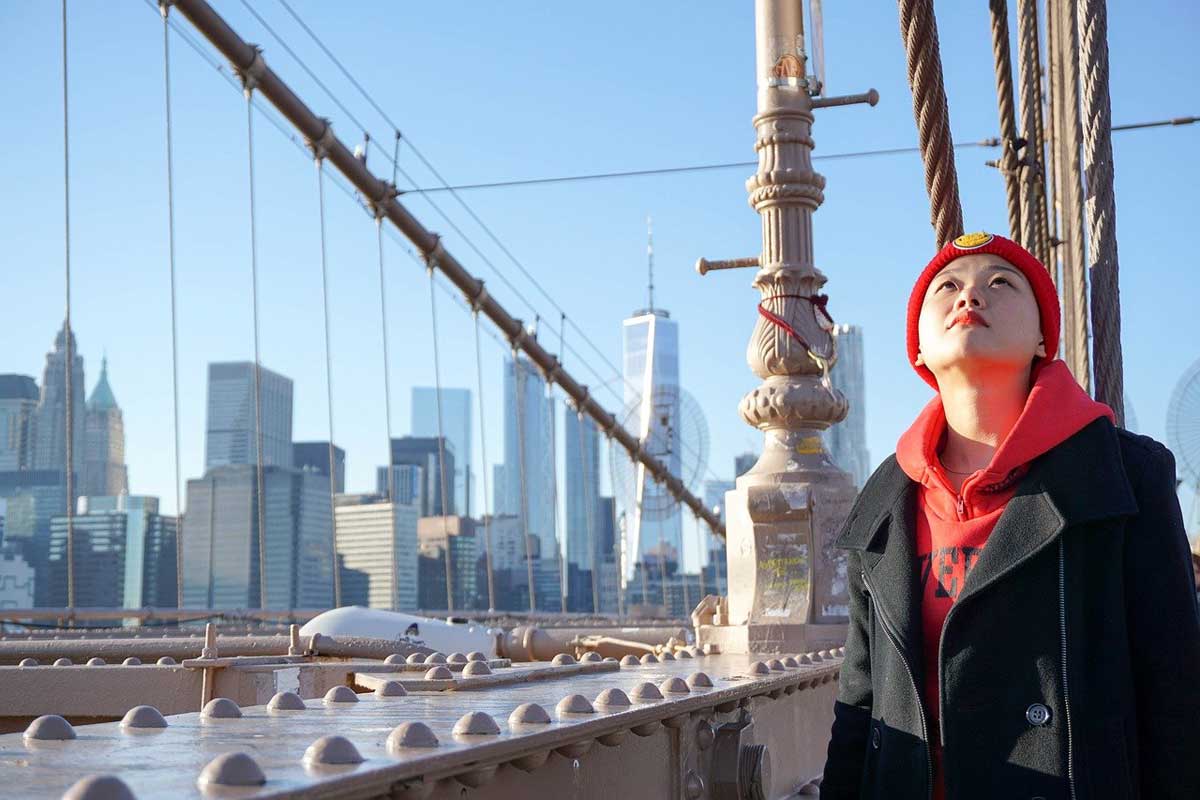 Women rights and gender discrimination have been a problem for many years in china. Various restrictions were imposed on women to suppress them in society. Income discrepancy and traditional gender roles in country aim to place women inferior as compared with their male counterparts.
There are diverse sectors where women face discrimination. Women of the past and present in china have dealt with unfair employment practices. They have had to jump over the unnecessary hurdles just to keep up with their male counterparts in the society. The Chinese government claims to better prioritize the promotion of gender equality but in reality it does not seem appropriate to say that there is not a single department of life where women are not being suppressed. In jobs, mostly men are preferred over women at high positions. There are a number of contextual examples which demonstrates this discrepancy in the status of women throughout china, and whilst there has been a great deal of the popular sphere, others have been brutally repressed by a government dominated by male families. For example, women who have children do not always receive support from their pay when maternity leave.
China's history has seen a higher focus on men being the core of not just their families but also they play crucial role in in overall country's growth and development. Post Confucius era, society labeled men as the yang and women as the yin. In this same vein, society views Yang as active, smart and the dominant half. This compared with Yin, which is soft, passive and submissive. These ideologies are not as prominent today but persist enough that there is a problem.
The tradition begins at birth with boys being the preferred children compared to girls in China. A consensus opinion in the country is that if one has a male child versus a female child, they believe the son will grow into a more successful member of the family. The sons are more likely favored because the issue of pregnancy is a non-factor and they can choose almost any job they desire. Of course, this is something that does not support efforts for gender equality nor women's rights in China.
A survey done just last year found that 80% of generation Z mothers did not have jobs outside of the home. Importantly, most of those surveyed were from poorer cities. The same survey found that 45% of these stay-at-home mothers had no intention of going back to work. They simply accepted their role of caring for the house. Gender equality and women's rights in China have shifted toward cutting into the history of patriarchal dominance within the country.
Women's Rights Movement in China
Since the Chinese government is not completely behind gender equality in China for women, the feminist movement is still active and stronger than ever. In 2015, the day before International Women's Day, five feminist activists were arrested and jailed for 37 days. They were just five of an even larger movement of activists fighting against the traditional gender role ideology that has placed females below males. These movements have begun to make great progress towards gender inequality within the country. From 2011 to 2015, a "12th Five Year Plan" had goals of reducing gender inequality in education and healthcare.
The plan also was to increase the senior and management positions and make them accessible for women to apply for said positions. Xi Jinping, the current President of the People's Republic of China, has proclaimed that the country will donate $10 million to the United Nations Entity for Gender Equality and the Empowerment of Women. During the next five years and beyond, this support will help the women of China and other countries build 100 health projects for women and children. March 1, 2016, the Anti-domestic Violence Law of the People's Republic of China took effect. This law resulted in the improvement in legislation for gender equality in China. In June of that year, ¥279.453 billion was put forth toward loans to help women, overall.
''There are a number of contextual examples which demonstrate this discrepancy in the status of women throughout China, and whilst there has been a great deal of progress made in some elements of the popular sphere, others have been brutally repressed by a government dominated by male influence.
Mao Zedong's famously published collection of speeches entitled 'the little red book' offers a glimpse into the People's Republic's public policy in relation to women, as Mao himself is quoted as saying 'Women hold up half the sky' and more overtly.''
In order to build a great socialist society, it is of the utmost importance to arouse the broad masses of women to join in productive activity. Men and women must receive equal pay for equal work in production. Genuine equality between the sexes can only be realized in the process of the socialist transformation of society as a whole.
The china has been widening the gender discrimination gap in the society through legalized way and there is desperate need to raise the voices in gender equality.
Gender Pay Gaps during Pandemic: A Reflection on International Workers' Day 2021
Men, rather than women, have been disproportionately affected by job losses over time. Nonetheless, the harsh reality of this pandemic recession has shown that women are more likely to be unemployed. As a matter of fact, women have lost substantial jobs as a result of increased childcare needs caused by school and daycare closures, which prohibit many women from working, and as a result of their employment being concentrated in heavily affected sectors such as the services sector (hospitality business, restaurant, retail outlets and so on). According to a study by Alon et al, women's unemployment increased by 12.8 percent during the first period of Covid-19 (from March 2020), while men's unemployment increased by just 9.9 percent. Changes in job rates (which include transfers into and out of the labor force) follow the same trend, with women experiencing a much greater drop in employment than men during the recession. Similar trends have been seen in other pandemic-affected countries.
In Southeast Asia, where informal workers account for 78 percent of the workforce, women make up the majority of blue-collar employees. In Indonesia, the Philippines, Cambodia, Laos, and Myanmar, women make up a substantial portion of the domestic workers, despite having a low contractual working status in informal settings. They are underpaid as a result of the pandemic, and the Covid-19 recession has reduced their importance in the workplace. Indonesia as one of the countries which affected by pandemic also experienced similar thing, with two-thirds of the female population in the active age group (between 15 and 64 years old), Indonesia is supposed to have tremendous potential for accelerating its economic development, but the truth is the opposite due to the never-ending pandemic. Since the pandemic began, many employees, mostly women, have lost their jobs or had their working hours shortened. Of course, their daily wages are affected by this situation. Besides, the wage gap between men and women also widens from March 2020 to March 2021, with women in the informal sector receiving up to 50% less than men, clearly resulting in discriminatory practices.Despite the fact that Indonesia ratified the International Labor Organization's (ILO) Convention No. 100 on Equal Remuneration in 1958, fair and equal salaries have remained unchanged until now, and the legislation seems to have been overlooked and inapplicable in a pandemic situation.
Furthermore, the issue is not resolved at that stage. Apart from the pandemic, both formal and informal workers are exposed to various work systems and regulations. Women may have similar experiences with low wages and unequal payment positions in both environments, but women who work in the formal sector have the capacity, experience, and communication skills to negotiate their salaries with their employers, while women who work in the informal sector do not. Women in informal work face a number of challenges, including a lack of negotiation skills and a voice in fighting for their rights, particularly if they lack support structures (labor unions). Furthermore, when it comes to employees' salaries, the corporate system is notoriously secretive. Another issue that continues to upset women is the lack of transparency in employee wages. Despite the fact that the national minimum wage policy is regulated by the government, only a small number of female workers are aware of it.
Overcoming Gender Pay Gaps within Pandemic Condition
In the spirit of International Workers' Day 2021, there should be an organized and systematic solution to (at the very least) close the wage gap between men and women in this pandemic situation. International organizations and agencies also attempted to convince national governments to abolish gender roles and prejudices, however this is insufficient. As a decision-maker, the government must 'knock on the door' of companies and businesses to support and appreciate work done disproportionately by women. Furthermore, implementing transparent and equitable wage schemes is an important aspect of significantly changing this phenomenon. Real action must come not only from the structural level (government and corporations), but also from society, which must acknowledge the existence of women's workers and not undervalue what they have accomplished, because in this Covid-19 condition, women must bear the "triple burden" of action, whether in productive work (as a worker or labor), reproductive work (as a wife and mother), and also as a member of society. Last but not least, women must actively engage in labor unions in order to persuade gender equality in the workplace and have the courage to speak out for their rights, as this is the key to securing fair wages. And when women are paid equally, their family's income rises, and they contribute more to the family's well-being.