Many countries spending more on debt than education, health and social protection combined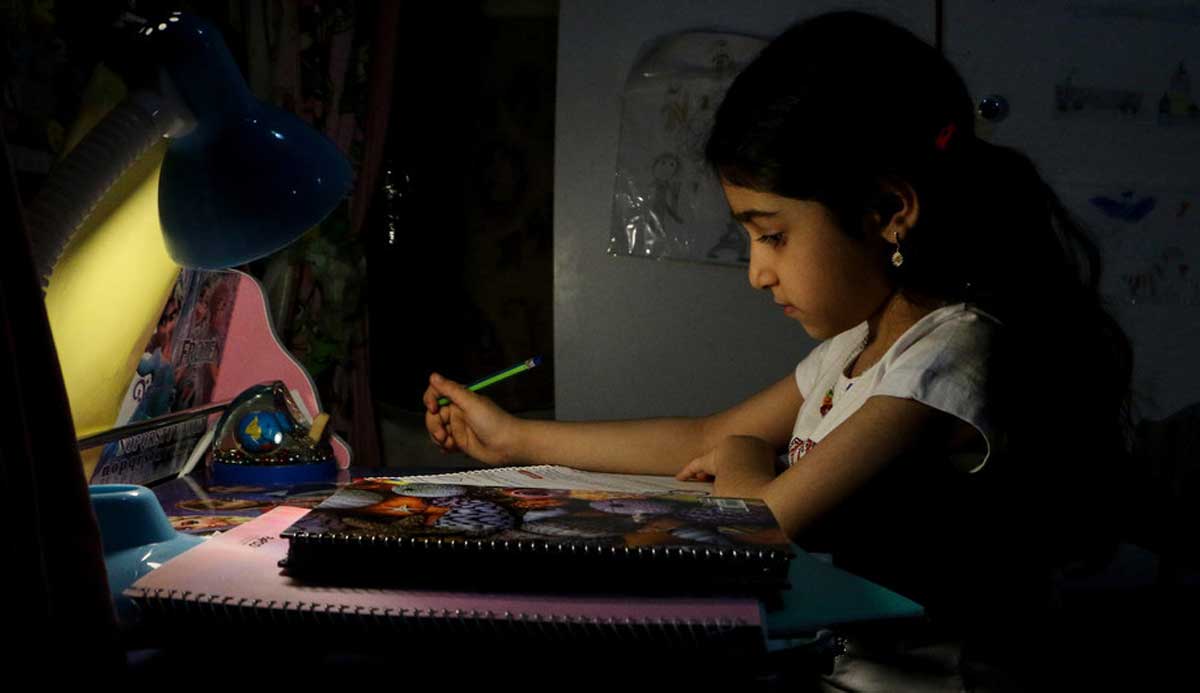 Around one in eight nations spends more on debt than on social services, according to a new report from the UN Children's Fund (UNICEF) launched on Thursday, calling for debt service relief and restructuring to enable countries to bounce back from the pandemic.
COVID-19 and the Looming Debt Crisis notes that in 2019, 25 mostly poverty-stricken countries spent a higher proportion of government expenditures on debt services than they did on education, health and social protection combined.
"The personal and public costs are enormous, leaving children, their communities and their countries with little hope for sustainable economic and social development", said UNICEF chief Henrietta Fore.
Global efforts are needed to protect social spending, and with it the right of every child to social security, education and health services, says the report.
"Children living in countries with high debt burdens and limited resources for social protection, education and health are unlikely to ever break free from poverty and deprivation", she warned.
Debt constraints
The brief highlights at-risk countries with high poverty levels and those less likely to benefit from the G20 industrial nations' Debt Standstill (DSSI) policy, agreed last April to ease the COVID-19 crisis.
Against the backdrop that only one in three eligible countries has participated in the initiative, the report acknowledges that it has helped maintain spending on health and social protection in the 46 participating countries.
However, it notes expenditure reductions in education, child protection, nutrition, sanitation and hygiene services.
'Global education catastrophe'
The looming debt crisis for low and middle income countries is compounded by the COVID-19 pandemic, which further threatens to crowd out social spending for children.
Before the pandemic, countries with the highest levels of debt service were spending at least three dollars on debt for every dollar paid to essential social services, according to the report.
The UNICEF chief attested that the pandemic has caused "a global education catastrophe that desperately needs addressing to avoid the COVID-19 generation from becoming a lost generation".
"Yet, due to COVID-19 and the debt burdens faced by these countries, we are already seeing a contraction in education budgets at a time when countries need to be investing in improving schools and education systems", she added.
International debt restructuring architecture
Moreover, the brief points out that the global response to the debt crisis is too small in comparison to the overall fiscal response to COVID 19 and does not cover debt to commercial creditors – increasingly exposing middle income countries.
"It is imperative that international agencies, creditors, and national governments act together to reduce the debt burden and direct savings towards inclusive social investments", said Ms. Fore.
The report concludes that a new international debt restructuring architecture – that includes greater support for heavily indebted poor countries; greater transparency on debt as part of national budget processes; and coordinated action on the part of creditors – is crucial to protecting children's rights in the wake of COVID-19.
"Comprehensive debt relief and restructuring is essential to ensure a recovery that is both inclusive and sustainable so that children do not bear the double burden of reduced social services now and increased debt in the future", she stressed.
Better Targeting of Social Protection Programs can Significantly Reduce Poverty in Bangladesh
Social Protection Programs remain central to Bangladesh's sustainable development policy and are progressively benefitting the poorer households. By improving targeting of the social protection programs, the country can further reduce poverty. Reallocating existing transfers to the poorest could reduce poverty from 36 percent to 12 percent, says a new World Bank report launched today.
The report titled 'Bangladesh Social Protection Public Expenditure Review' reflects on Bangladesh's continued investment towards social protection and how it can improve on its existing framework including planning, designing, programming, and delivery of the various social protection programs and projects.
The report finds that the social protection programs are mostly focused in rural areas. But, with almost 1 in 5 of the urban population living in poverty, and half of the households at the risk of falling into poverty, there is a need for rebalancing geographic allocations between rural and urban areas. About 11 percent of people in urban areas are covered by social protection whereas 19 percent of urban population is poor. The coverage in rural areas is higher than the poverty rate, with programs reaching 36 percent of people, while 26 percent live in poverty. Using a social registry, such as the National Household Database can improve targeting of both programs and households at a reduced cost.
"Over the last decades, Bangladesh expanded its coverage of social protection programs that now reach three in every 10 households in the country," said Dandan Chen, World Bank Operations Manager for Bangladesh and Bhutan. "The COVID-19 pandemic has accentuated the need for a more robust, efficient, and adaptive social protection system. Going forward, well-targeted and less fragmented social protection programs that consider the demographic change, unplanned urbanization, labor market vulnerability, and frequent shocks will help the country continue with its success of poverty reduction."
In FY 20, Bangladesh spent about 2.6 percent of GDP in social protection, which is in line with countries with similar income levels. However, some risk groups remain underserved, in particular there are gaps in programing for early years and for the economic inclusion of poor and vulnerable youth and adults. For example, in every eight poor persons, one is a young child. Yet, the poor young children receive only 1.6 percent of social protection expenditures. Spending will be more effective if the allocations are aligned with the share of the poor in different categories, and with the different functions played by programs.
"Investing in early childhood helps a child grow healthier and be more productive in adult life and thus break the cycle of poverty across generations," said Aline Coudouel, World Bank Lead Economist and a co-author of the report. "The country has taken innovative programs, reflecting the life-cycle approach. As patterns of risk change in different phases of life, the life-cycle approach needs to encompass support from pregnant mothers to old age, persons with disabilities, as well as from households facing shocks to those in chronic poverty."
To boost the quality and efficiency of service delivery, Government to Person (G2P) and mobile financial services should be scaled up. It takes about two months to transfer the funds from treasury to the beneficiary. The G2P scheme can cut processing time to 10 days.
This also needs to be paired with increased allocations for staffing, capacity-building training including digital literacy, and improved equipment, which will facilitate enhanced implementation of programs at the local level.
Women in Albania to Gain Greater Access to Global Digital Jobs Market
"Digital Jobs Albania" is a new World Bank initiative that will help women in Albania gain better access to online work opportunities and connect with the global economy. The initiative will provide intensive 3-month training in digital skills for women aged 16-35 years, empowering them to access online freelancer job opportunities in graphic design, web development and digital marketing.
The emergence of online freelancer job markets is creating new opportunities for Albanians to connect with the global economy. Websites such as Upwork, Fiverr and People Per Hour allow Albanians with the right skills to access online project work commissioned by companies and individuals anywhere in the world, while staying in their local communities.
Women in particular stand to gain. The female labor force participation in Albania is still 14.6 percentage points lower than for males. The gender pay gap remains 6.6 percent, according to 2020 data from the Albanian National Statistical Authority (INSTAT). The emerging online freelancing work model can play an important role in narrowing these gaps. Flexible work hours and the ability to work from home can help more women with the right skills stay in the labor market and gain financial independence.
The Digital Jobs Albania initiative, implemented in partnership with the Government of Albania, Coderstrust (an international digital skills training provider), and EuroPartners Development (a local consulting company), will provide an online training program to equip selected participants with in-demand technical skills. It will also provide mentorship to participants and help them develop the soft skills needed to successfully compete for project work on online freelancer websites.
"This initiative offers an exciting new opportunity for Albanian women to acquire digital skills and join the online economy – a blueprint to inspire future projects in this space," says Emanuel Salinas, World Bank Country Manager for Albania. "No one can afford to be left behind in the ongoing digital transformation."
The initiative is part of broader ongoing World Bank engagement in Albania to help the country leverage the economic opportunities associated with digital trade in goods and services.
"Albania has recognized the importance of digital markets as an opportunity for economic development. We have mobilized a team from across the World Bank to support this effort, through this new initiative and others in the future," says Christoph Ungerer, the World Bank task team leader for the Albania Digital Trade Project.
World Economic Forum Plans 2022 Annual Meeting in Davos-Klosters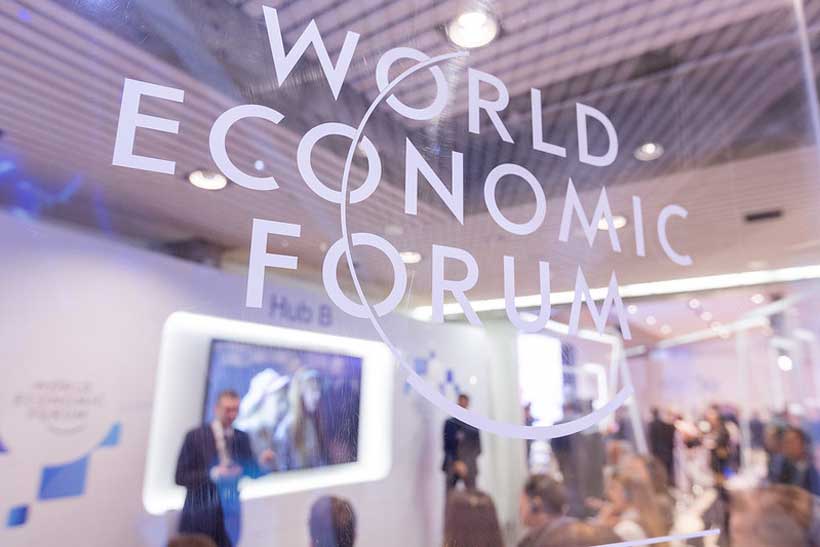 The World Economic Forum plans to convene the world's foremost leaders for the Annual Meeting 2022 in Davos-Klosters, Switzerland. Taking place in person from 17-21 January, the Annual Meeting 2022 will be the first global leadership event to set the agenda for a sustainable recovery.
The pandemic has exacerbated fractures across society. It is a critical year for leaders to come together and shape necessary partnerships and policies. The meeting will bring together forward-thinking leaders to drive multistakeholder collaboration and address the world's most pressing economic, political and societal challenges. Further details will be announced in due course.
The wellbeing of our participants, staff, service providers and hosts is a priority. Therefore, the World Economic Forum is working closely with the Swiss authorities, as well as with experts, national and international health organizations to put in place measures for the Annual Meeting 2022 that are appropriate and adapted to the context.
Klaus Schwab, Founder and Executive Chairman, World Economic Forum said "The pandemic has brought far-reaching changes. In a world full of uncertainty and tension, personal dialogue is more important than ever. Leaders have an obligation to work together and rebuild trust, increase global cooperation and work towards sustainable, bold solutions."
Progressing cooperation on tackling climate change, building a better future for work, accelerating stakeholder capitalism, and harnessing the technologies of the Fourth Industrial Revolution will be important topics on the agenda.
Ahead of the Annual Meeting 2022, the Forum will host the fifth Sustainable Development Impact Summit to take place virtually from 20 to 23 September 2021 in the context of the United Nations General Assembly. The summit will convene under the theme Shaping an Equitable, Inclusive and Sustainable Recovery. It will welcome almost leaders from government, business and civil society who will work together to drive action and build momentum for a more sustainable and inclusive future.