Types Of Banners You Can Use To Effectively Market And Increase Visibility For Your Business
Banners are a powerful marketing tool used to deliver information and helps to get your brand message across. It's an excellent example of a large form of advertisement and represents your brand in an eye-catching way.
The type of material you choose to make your banner is also essential because it impacts the appearance, which is useful when attracting large audiences. The material must be of good quality, durable and functional to be worth your investment.
Banners prints can be used for different purposes, from events, birthday celebrations to business advertising. There are varying kinds of banners available, and each comes with its pros and cons. Different banners differ in the degree of thickness, durability, and flexibility. They are differentiated from flags by how they are displayed rather than by color, shape, or design. A banner is attached at both ends, whereas a pole secures a flag.
In this article, we have explored the different types of banners you can use for your business.
Types of banners by material
Fabric banners
Fabric banners are made of satin or polyester, which provide full-colored graphics that will captivate and awe onlookers. They are the perfect solution for a business that needs a high-quality banner with little or no setup time. They are also easily cleaned and can be machine-washed. Companies can use banners for advertising at trade shows, sporting events,housing promotions, grand openings, and presentations.
You can use banners outdoors though it is recommended for indoor use if you want them to last longer.
Vinyl banners
Vinyl banners are suitable for both outdoor and indoor use. They are durable and tear-resistant. However, you should ensure that they are correctly stored and even during transportation because they can crease if stepped on or folded incorrectly.
No-curl vinyl banners
No-curl vinyl banners are usually printed on 14 oz vinyl material and are suitable for high-end banner stands. Such print banners don't have hems, but you use grommets.
Paper banners
it would be best if you only used banners made from paper indoors. The colors on them are usually radiant and can be used for displays at trade shows or exhibitions. TheThe paper banners can be printed in smaller sizes. However, in comparison with other types of banners, they aren't resistant to external factors.
Canvas banners
Canvas banners are also suitable to be used indoors only. Their texture makes them look like canvaspaintings. They are most often used for high-end banner displays. The sewn grommets and hems are standard options for this type of banner.
Mesh banners
Mesh banners are usually digitally printed on crisscrossed breathable vinyl fiber. The weave of the mesh is more permeable, allowing wind to pass through without lifting the banner like a wing or sail. This kind of construction's primary benefit is that itenables the banner to withstand extreme weather conditions like strong winds while still serving the primary function of advertising.
Mesh banners are the best choice for extra-large signage applications used in storefronts, coverings for entire structures, or building sides. When they are used asbuilding wraps and showcasing, e.g., for a new soft drink, mesh banners can make a spectacular promotional impact. Developers and contractors use mesh banners to mask the view of construction until when the project is finished.
Types of banners by style
Retractable and pull-up banners.
Pull-up banners, also referred to as roll-up banners, are an attractive, double-sided solution for tradeshow events and indoor retail signage. They are usually six feet tall with varying widths depending on what the buyer needs. They are cheaper than pop-up alternatives and are also easy to collapse and transport.
The retractable system allows for quick setup, but this usually comes at a price because pull-up banners can't be built wider than five feet. If you have smaller exhibitions or you need to supplement your existing signage and display, pop-up displays are a better alternative.
Back-wall and pop-up displays
Pop-up displays are mainly made of fabric and are loose but serve the same purpose of grabbing people's attention. Often they are usedwith pop-up booths to extend across the entire back of the exhibitor's shell.
Due to their sturdier support and dimensional nature, pop-up displays can stretch more than a retractable barrier. Installation may not be as favorable as a pull-up banner, but it will take you a few minutes to set up and take it down.
Step and repeat banners
When you are doing press photos and presentations, you will need to use neutral backdrops for your walls and booths. When speakers are speaking, attendees don't need to be distracted by their surroundings.
Using step and repeat banners allows you to cover up garish wallpapers and boring backgrounds while marketing your brand's logo and name. The repetition of your brand name or pictograph on their fabric allows them to blend in with the scenery while boosting your brand's visibility.
Pole banners
Outdoor pole banners are often seen on streets or avenues promoting concerts, festivals, and events. You can also use pole banners for other purposes like decorating universities and colleges, promoting retail spaces in shopping malls, or adding a splash of color in casinos, hotels, and other entertainment spots.
They are usually printed on durable vinyl material in rectangular or square shapes. Pole banners are installed using hardware kits that allow you to fix the banner to the pole using two extended arms or brackets. To create a wow factor, you can use two banners side by side on one pole.
Framed banners
You can frame any banner the same as the art you see in homes and offices. Framing banners are a great way to create a more sleek, permanent, and professional look. Because the fabric becomes taut after framing, there will be far fewer unwanted wrinkles or environmental disturbance like strong winds.
Feather banners/feather flags
Feather banners are lightweight, economical, and portable. They are often used as roadside signs placed outside retail shops, showcasing messages such as "on sale," "hiring," or "now open."
They are often made from polyester fabrics and aluminum poles that are durable and highly moveable, creating an attention-grabbing animated message that is hard to miss when pedestrians or motorists pass by the establishment.
Suspended or hanging banners
Hanging banners or suspended banners can be displayed using rods and cables above crowds for maximum visibility and marketing impact. While the ceiling display installation may need a lot more work, the potential payoff is worth the effort.
There are different ways of displaying the suspended or hanging banners, the classic fabric suspended by two corners design, circular hanging displays, triangle ceiling banners, elliptical banners, or square display systems.
Types of banners by application
Announcement banners
Suppose you are opening a new store or reopening your business, changing location, operating hours, or updating operational procedures. In that case, banners are some of the best ways to advertise those changes loud and clear.
Promotional banners
Many retail outlets or shopping malls use large vinyl banners to promote any discounts or sales they have. When you use banners in high traffic areas, they can attract new customers and loyal ones, spreading your brand's visibility while supplementing your marketing campaign.
Using banners for promotions is an inexpensive way to market your business, and your business can also use them more than once. Keep the message simple and straightforward because it only takes a few seconds for people passing by to read your banner.
Social projects and public organizations banners
You can also use banners for non-commercial purposes. They can be printed for schools, churches, fairs, and many other places; for example, banners printed to be used in churches can be a decorative aspect in the church and at the same time spread the word about church activities and upcoming events.
Organizations can also use banners for propaganda and promotional print to call to action messages like cancer, animal protection, or the destructive influence of public smoking. These don't usually aim to gather funds but are used to create awareness of different causes.
However, you can also use banners for charities and fundraising activities that ask for donations from the public.
Sport banners
Whether you are hosting tryouts, a basketball game, or simply supporting your team, you can customize your banners to fit all your sports and athletic needs. These include logos, colors, mascots, and more.
Businesses can also use banners to get the word out about any upcoming sporting competitions and events so that no one misses the big game.
You can place them in the stadium or popular places before the event to attract even more people to the event.
Banners for personal use
You can also use banners for personal use. You can have a banner printed explicitly with beautiful colors and texts for birthdays, family events, wedding anniversaries, or even office parties. They are an excellent way to congratulate loved ones or for decorations during parties with friends and families.
U.S. bank trouble heralds The End of dollar Reserve system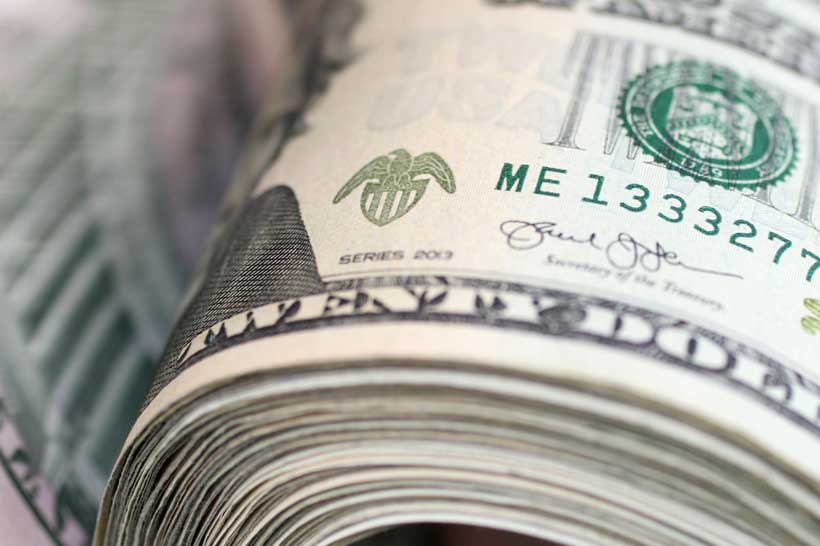 The US banking system is broken, stresses 'The Asia Times'. That doesn't portend more high-profile failures like Credit Suisse. The central banks will keep moribund institutions on life support.
But the era of dollar-based reserves and floating exchange rates that began on August 15, 1971, when the US severed the link between the dollar and gold, is coming to an end. The pain will be transferred from the banks to the real economy, which will starve for credit.
And the geopolitical consequences will be enormous. The seize-up of dollar credit will accelerate the shift to a multipolar reserve system, with advantage to China's yuan as a competitor to the dollar.
Gold, the "barbarous relic" abhorred by John Maynard Keynes, will play a bigger role because the dollar banking system is dysfunctional, and no other currency — surely not the tightly-controlled yuan — can replace it. Now at an all-time record price of US$2,000 an ounce, gold is likely to rise further.
The greatest danger to dollar hegemony and the strategic power that it imparts to Washington is not China's ambition to expand the international role of the yuan.
This crisis is utterly unlike 2008, when banks levered up trillions of dollars of dodgy assets based on "liar's loans" to homeowners. Fifteen years ago, the credit quality of the banking system was rotten and leverage was out of control. Bank credit quality today is the best in a generation. The crisis stems from the now-impossible task of financing America's ever-expanding foreign debt.
America's chronic current account deficits of the past 30 years amount to an exchange of goods for paper: America buys more goods than it sells, and sells assets (stocks, bonds, real estate, and so on) to foreigners to make up the difference.
America now owes a net $18 trillion to foreigners, roughly equal to the cumulative sum of these deficits over 30 years. The trouble is that the foreigners who own US assets receive cash flows in dollars, but need to spend money in their own currencies.
Before 1971, when central banks maintained exchange rates at a fixed level and the United States covered its relatively small current account deficit by transferring gold to foreign central banks at a fixed price of $35 an ounce, none of this was necessary.
The end of the gold link to the dollar and the new regime of floating exchange rates allowed the United States to run massive current account deficits by selling its assets to the world.
In effect, the market worries that buying inflation protection from the US government is like passengers on the Titanic buying shipwreck insurance from the captain. The gold market is too big and diverse to manipulate.
The dollar reserve system will go out not with a bang, but a whimper. The central banks will step in to prevent any dramatic failures. But bank balance sheets will shrink, credit to the real economy will diminish and international lending in particular will evaporate.
Southeast Asia will rely more on its own currencies and the yuan. The dollar frog will boil by slow increments.
It's fortuitous that Western sanctions on Russia during the past year prompted China, Russia, India and the Persian Gulf states to find alternative financing arrangements. These are not a monetary phenomenon, but an expensive, inefficient and cumbersome way to work around the US dollar banking system.
As dollar credit diminishes, though, these alternative arrangements will turn into permanent features of the monetary landscape, and other currencies will continue to gain ground against the dollar, concludes 'The Asia Times'.
Mastering Writing Skills: Write Effectively for Academic and Professional Success
Most people underestimate the importance of knowing how to write. In school, students are assigned paper after paper. The results help teachers grade their knowledge. But, that's not the main reason why these are assigned. Essays and other papers give students practice, and a chance to learn effective writing. It's a lifelong skill that not only serves to land them a passing grade but can also help them boost their professional success later on.
How to Master Your Writing Skills
If you want to make sure that you learn how to write better, both for academic and professional success, here are some tips and tricks for you.
1.Ask Someone to Write for You
The best way to learn how to write is to read what you need to write. If you aim for academic success but don't know how to craft a paper that gets you an A, get some writing help from a reliable service. Today you can simply go online and request to write my essay and you'll receive a top-notch assignment. This isn't just to help you meet a deadline or land a high grade. You can also use it for college learning – to read what a good paper should look like.
When you have a finished piece of writing, this can be your guide. Students often order papers online to meet deadlines or make sure they get a high grade. Even if this is the case, use the opportunity to learn, too – next time you need to craft a similar paper, refer to the one written by an expert to boost your writing skills.
2.Read What You Like
Reading is an amazing way to boost your writing skills. How is this possible, you wonder?
For starters, reading books, articles, other papers, or anything else – can boost your vocabulary. When you read, you also come across different writing styles, giving you ideas for when you need to write.
Even though it might not seem this way when you actually read, reading gives you a lot of useful information that is stored in your subconscious.
3.Practice Writing
If you want to master writing, truly master it, you need practice. Those essay assignments are not enough. You should do some free writing, too. Start your blog or journal, write letters to your peers, join a writing workshop, etc. Just write for the sake of it – practice is very important!
4.Don't Skimp on the Editing Part
Editing is as important as writing itself – maybe even more important. While some mistakes might be acceptable in school, these are never welcome in professional circles. A single, unintentional mistake can have a devastating effect and ruin the quality or the message in your writing.
Research and writing are tiring, but this is no reason to skip the editing part and submit the work in a rush. If you want to learn to write better, you need to start by editing your work. When you proofread and edit it, you can find the most common mistakes you make and learn how to avoid them.
5.Focus on the Structure
The first draft is often a result of free writing. It's good to write with the flow without focusing on the details, the mistakes, or the structure. This allows your thought to run without interruptions.
But, you can't submit the first draft of any writing – not if you want it to be good.
In addition to editing the mistakes out of your writing, focus on the structure, too. Structure makes sure that your ideas get across to those who read the content.
Outlines are very useful for this. Many students see them as a waste of time since they aren't formally required. However, a good outline can actually cut down the time you spend on editing and formatting your task. It will also make sure that the information in your essay flow and are clear to the reader.
6.Ask for Feedback – and Use It!
Unless you've mastered the skill of writing, you'll make mistakes. This is how you learn, and there's no shame in it. It's also the time when feedback can really help you. Ask your mentors, your peers, your parents, and friends to take a look at your writing. Ask them to be blunt and tell you what flaws they find in your writing.
You might not accept all of their notes and feedback, but learning how others view and understand your writing is very useful.
Wrapping Up
Writing requires some talent but most importantly, it requires practice. It is something you learn in time, which is why it's assigned at every academic level. So, practice, practice, and practice some more. This is how you'll master the skill!
FORBES: Where is the Russian banking crisis?
"Sanctions were supposed to kill the Russian financial sector. It did, and it didn't. Where is the Russian banking crisis?" – FORBES is perplexed.
Yes, sanctions have hurt Russia's financial institutions. But a Russian banking crisis, one that looks like we have seen in the U.S. recently with Silicon Valley Bank and in Switzerland with Credit Suisse, has not occurred.
There were never any runs on Russian banks. The ruble strengthened. And while most banks are protected by the state – led by Sberbank and VTB – the Russian Central Bank has spent much of the last decade working to clean up the financial system.
For this reason, Russian banks have survived the West's sanctions regime and stock market delistings better than anyone would have imagined. For a cynical Russian, watching Silicon Valley Bank and Credit Suisse burn down while their bankers are gainfully employed is like smirking before the camera lens in front of a burning building.
Had the sanctions come at the time when the Russian Central Bank was cleaning up its "zombie banks" – all hell would have broken loose. But seeing how much of that mess was swept away prior to the 2022 sanctions regimes taking hold, Russia's banks remain safe and sound, even if Russian investors in those banks have lost their shirt.
The sanctions policy, the hardest ever taken out on Russia, is 13 months old. New ones pop up regularly. It is unclear what can possibly be next, as Russia's financial institutions have already been largely cut off from the Western system.
Russia's financial sector, and its banks at home, aren't making headlines like banks in the U.S. and Europe are. They have withstood the onslaught of sanctions.
They've lost their European and U.S. assets, which will not be recovered for years to come, if ever. Sberbank CEO Herman Gref said in press reports that Sberbank is "the most attacked entity" in the country, which experiences "unprecedented challenges in terms of complexity and power." He said Sberbank lost nearly all of its assets abroad, leading to massive write-downs.
Yet, Russian president Vladimir Putin smirks at the burning buildings of Credit Suisse and the lost $200 billion in Silicon Valley Bank deposits, needing unprecedented FDIC support to protect account holders. The bank is now insolvent. His biggest banks remain only because most of Russia's banks over the years have been folded and rendered insolvent. And a danger to the Russian financial system was liquidated.
"Thanks to the professional actions of our banking community, government agencies, and the efforts of the central bank, I want to emphasize that we managed to overcome all these (sanctions) difficulties in general," Putin reportedly said in Moscow earlier this month after meeting with Sberbank's CEO. He said that Sberbank's current stable position was "a good signal for the whole economy."
With sanctions expected to remain for a long time to come, will Russia's heavily sanctioned banks fold one day, too?
"Who knows what will happen in Russia, because we all only know what we read in the press and what we read in the press is that Russia did a smart job handling their banks pre-sanctions and so after sanctions they have managed okay," says famous commodities investor Jim Rogers from his home in Singapore, who has been a director of Russian fertilizer company PhosAgro. "We saw the ruble go down when sanctions were first imposed, then it went up. So in that case alone, the market tells me that somebody in Russia did something right," he says.