Types Of Banners You Can Use To Effectively Market And Increase Visibility For Your Business
Banners are a powerful marketing tool used to deliver information and helps to get your brand message across. It's an excellent example of a large form of advertisement and represents your brand in an eye-catching way.
The type of material you choose to make your banner is also essential because it impacts the appearance, which is useful when attracting large audiences. The material must be of good quality, durable and functional to be worth your investment.
Banners prints can be used for different purposes, from events, birthday celebrations to business advertising. There are varying kinds of banners available, and each comes with its pros and cons. Different banners differ in the degree of thickness, durability, and flexibility. They are differentiated from flags by how they are displayed rather than by color, shape, or design. A banner is attached at both ends, whereas a pole secures a flag.
In this article, we have explored the different types of banners you can use for your business.
Types of banners by material
Fabric banners
Fabric banners are made of satin or polyester, which provide full-colored graphics that will captivate and awe onlookers. They are the perfect solution for a business that needs a high-quality banner with little or no setup time. They are also easily cleaned and can be machine-washed. Companies can use banners for advertising at trade shows, sporting events,housing promotions, grand openings, and presentations.
You can use banners outdoors though it is recommended for indoor use if you want them to last longer.
Vinyl banners
Vinyl banners are suitable for both outdoor and indoor use. They are durable and tear-resistant. However, you should ensure that they are correctly stored and even during transportation because they can crease if stepped on or folded incorrectly.
No-curl vinyl banners
No-curl vinyl banners are usually printed on 14 oz vinyl material and are suitable for high-end banner stands. Such print banners don't have hems, but you use grommets.
Paper banners
it would be best if you only used banners made from paper indoors. The colors on them are usually radiant and can be used for displays at trade shows or exhibitions. TheThe paper banners can be printed in smaller sizes. However, in comparison with other types of banners, they aren't resistant to external factors.
Canvas banners
Canvas banners are also suitable to be used indoors only. Their texture makes them look like canvaspaintings. They are most often used for high-end banner displays. The sewn grommets and hems are standard options for this type of banner.
Mesh banners
Mesh banners are usually digitally printed on crisscrossed breathable vinyl fiber. The weave of the mesh is more permeable, allowing wind to pass through without lifting the banner like a wing or sail. This kind of construction's primary benefit is that itenables the banner to withstand extreme weather conditions like strong winds while still serving the primary function of advertising.
Mesh banners are the best choice for extra-large signage applications used in storefronts, coverings for entire structures, or building sides. When they are used asbuilding wraps and showcasing, e.g., for a new soft drink, mesh banners can make a spectacular promotional impact. Developers and contractors use mesh banners to mask the view of construction until when the project is finished.
Types of banners by style
Retractable and pull-up banners.
Pull-up banners, also referred to as roll-up banners, are an attractive, double-sided solution for tradeshow events and indoor retail signage. They are usually six feet tall with varying widths depending on what the buyer needs. They are cheaper than pop-up alternatives and are also easy to collapse and transport.
The retractable system allows for quick setup, but this usually comes at a price because pull-up banners can't be built wider than five feet. If you have smaller exhibitions or you need to supplement your existing signage and display, pop-up displays are a better alternative.
Back-wall and pop-up displays
Pop-up displays are mainly made of fabric and are loose but serve the same purpose of grabbing people's attention. Often they are usedwith pop-up booths to extend across the entire back of the exhibitor's shell.
Due to their sturdier support and dimensional nature, pop-up displays can stretch more than a retractable barrier. Installation may not be as favorable as a pull-up banner, but it will take you a few minutes to set up and take it down.
Step and repeat banners
When you are doing press photos and presentations, you will need to use neutral backdrops for your walls and booths. When speakers are speaking, attendees don't need to be distracted by their surroundings.
Using step and repeat banners allows you to cover up garish wallpapers and boring backgrounds while marketing your brand's logo and name. The repetition of your brand name or pictograph on their fabric allows them to blend in with the scenery while boosting your brand's visibility.
Pole banners
Outdoor pole banners are often seen on streets or avenues promoting concerts, festivals, and events. You can also use pole banners for other purposes like decorating universities and colleges, promoting retail spaces in shopping malls, or adding a splash of color in casinos, hotels, and other entertainment spots.
They are usually printed on durable vinyl material in rectangular or square shapes. Pole banners are installed using hardware kits that allow you to fix the banner to the pole using two extended arms or brackets. To create a wow factor, you can use two banners side by side on one pole.
Framed banners
You can frame any banner the same as the art you see in homes and offices. Framing banners are a great way to create a more sleek, permanent, and professional look. Because the fabric becomes taut after framing, there will be far fewer unwanted wrinkles or environmental disturbance like strong winds.
Feather banners/feather flags
Feather banners are lightweight, economical, and portable. They are often used as roadside signs placed outside retail shops, showcasing messages such as "on sale," "hiring," or "now open."
They are often made from polyester fabrics and aluminum poles that are durable and highly moveable, creating an attention-grabbing animated message that is hard to miss when pedestrians or motorists pass by the establishment.
Suspended or hanging banners
Hanging banners or suspended banners can be displayed using rods and cables above crowds for maximum visibility and marketing impact. While the ceiling display installation may need a lot more work, the potential payoff is worth the effort.
There are different ways of displaying the suspended or hanging banners, the classic fabric suspended by two corners design, circular hanging displays, triangle ceiling banners, elliptical banners, or square display systems.
Types of banners by application
Announcement banners
Suppose you are opening a new store or reopening your business, changing location, operating hours, or updating operational procedures. In that case, banners are some of the best ways to advertise those changes loud and clear.
Promotional banners
Many retail outlets or shopping malls use large vinyl banners to promote any discounts or sales they have. When you use banners in high traffic areas, they can attract new customers and loyal ones, spreading your brand's visibility while supplementing your marketing campaign.
Using banners for promotions is an inexpensive way to market your business, and your business can also use them more than once. Keep the message simple and straightforward because it only takes a few seconds for people passing by to read your banner.
Social projects and public organizations banners
You can also use banners for non-commercial purposes. They can be printed for schools, churches, fairs, and many other places; for example, banners printed to be used in churches can be a decorative aspect in the church and at the same time spread the word about church activities and upcoming events.
Organizations can also use banners for propaganda and promotional print to call to action messages like cancer, animal protection, or the destructive influence of public smoking. These don't usually aim to gather funds but are used to create awareness of different causes.
However, you can also use banners for charities and fundraising activities that ask for donations from the public.
Sport banners
Whether you are hosting tryouts, a basketball game, or simply supporting your team, you can customize your banners to fit all your sports and athletic needs. These include logos, colors, mascots, and more.
Businesses can also use banners to get the word out about any upcoming sporting competitions and events so that no one misses the big game.
You can place them in the stadium or popular places before the event to attract even more people to the event.
Banners for personal use
You can also use banners for personal use. You can have a banner printed explicitly with beautiful colors and texts for birthdays, family events, wedding anniversaries, or even office parties. They are an excellent way to congratulate loved ones or for decorations during parties with friends and families.
Why Traders Should Never Miss Forex Trading Investment Opportunities
Trading forex is a great opportunity to make money if you know how to do it right. Some of the top forex traders are often asked about tactics and tricks they use that have helped them to make great profits. Investment opportunities can be fully used only when you know how to turn such opportunities into profit.
What does it take to turn investment opportunities into trading profits? Here are some things which you can do to make a difference and have helped several people in making profits in the long run.
A Strong Trading Plan:
Ask any successful trader and you will be told that a trading plan is of utmost importance. One needs to plan quite systematically before trading or when one starts trading. This trading plan usually has a strategy which is followed with great caution. This trading strategy should also be tested, and adjustments made accordingly. If everything goes well, the strategy can be repeated whenever any opportunity comes along.
Managing Risk:
Capital management is an essential part of forex trading success. If any trader doesn't know how to manage risks, the trader will not be able to make it long. No matter how lucrative the investment opportunities seem to be, a trader should not trade money which the person cannot afford to lose. It is extremely important to ensure that the risks are sensible because that will keep him going.
The Importance of Being a patient Trader:
If you wish to earn in the long run, you need to be patient. It does take time to develop any currency trading plan. It also takes time to develop different skills. Thus, any trader needs to wait for the right opportunities. If a trader hurries or rushes, the decision can be wrong which will affect trading.
The Mind has to be Clear:
Experts reveal that success and failure often depend on the mindset of the individual. If the trading psychology of the trader is not as it should be, profitability will become a distant dream. However, the sad part is that most traders do not consider this as a fundamental truth. There are many expert traders who do meditation or yoga so that they ensure that they have a healthy mind.
Disciplined Actions:
To be successful in any sphere of life, one needs to be disciplined and exercise caution. For a successful trading career, a trader should be consistent and should be learning regularly so that mistakes can be avoided. If a trader lacks discipline, it may lead to trading errors which will result in losses in the future.
Trading Journal Can Help:
There are many experts who suggest the use of trading journals. Such smart traders work as record keepers which helps them in future. For example, when they win a trade, they have everything recorded in the journal. Thus, they are aware how they are winning and why they are winning. Thus, this way they are aware of the strategies that can help them in winning trades and the strategies which can cause them losses.
If any trader can take note of all details such as different conditions for entry and exit, it helps in trades and targets.
Overtrading Can be Risky
At times traders are tempted to overtrade with the hope of making more profits. However, experts believe that overtrading should be avoided because it leads to trading mistakes and errors. Thus, traders need to ensure that they are patient and do not do things that will make it risky.
Thus, investment decisions should be made wisely and cautiously.
Mongolia Shows Improvement in Management of Public Finances
Mongolia's management of public finances has improved, but further reforms are needed in some areas to achieve international best practice standards, a recent
World Bank assessment finds.
The recently completed Public Expenditure and Financial Accountability (PEFA)report, which assessed the performance of Mongolia's public financial management system against international benchmarks, concluded that Mongolia scored well in relation to access to public information, the budget preparation process, financial data integrity, and external audit. In the application of international accounting standards, fiscal risk management, medium-term budgeting, and the use of performance evaluation to enhance government service delivery, further reforms are needed to enhance fiscal discipline, ensure resources are allocated as intended, and improve service delivery, the report found.
"Public Expenditure and Financial Accountability assessment provides an excellent foundation for Mongolia to measure its progress in driving improvement in its public financial management," said Andrei Mikhnev, World Bank Country Manager for Mongolia. "The current report will also be used to assess the success of our current programs for supporting effective governance in Mongolia and in designing future programs."
"The European Union and Mongolia have a long-term and broad partnership. The report demonstrates Mongolia's willingness to further improve the management of its public finances," said Ambassador-designate Axelle Nicaise, Head of Delegation of the European Union to Mongolia. "The EU will continue to assist Mongolia in its public financial management reform agenda, also with our budget support program".
Mongolia has gradually undertaken reforms to strengthen fiscal discipline and the public financial management system, the report notes. The first phase of reforms between 2003 and 2008 established the basic elements of the system, including strengthening internal controls, cash management, and accounting and reporting. The second phase of reforms between 2008 and 2011 included improvements in fiscal policy, budget planning, and decentralization of roles and resources to subnational governments. More recently, Mongolia has been pursuing a number of initiatives to improve macro-fiscal management and government service delivery.
The report assesses reform progress over the last 5 years. Of the 31 indicators in the assessment framework, 12 indicators show improvement, 13 indicators are unchanged, and three have deteriorated.
The greatest gains since a 2015 assessment were in the areas of budget credibility, the predictability and control of budget execution, revenue administration processes, budget release processes, cash and debt recording, and payroll controls. Comprehensiveness and transparency, policy-based budgeting, accounting and reporting, and external scrutiny and audit were elements of public financial management that remained relatively consistent over time.
"The World Bank congratulates the institutions involved in the progress made to enhance public finance governance." said Alma Kanani, World Bank Governance Practice Manager for East Asia and the Pacific. "It is very good to see that the government's continuous commitment to reforms is producing results."
The assessment was made possible with financing from the EU-funded Strengthening Governance in Mongolia Project. The publication of the report coincides with a planned review and update of the public financial management reform strategy and action plan, and the assessment will provide an important input to the design of future reforms to further strengthen fiscal governance and public financial management.
7 Business Lessons We Learned in 2021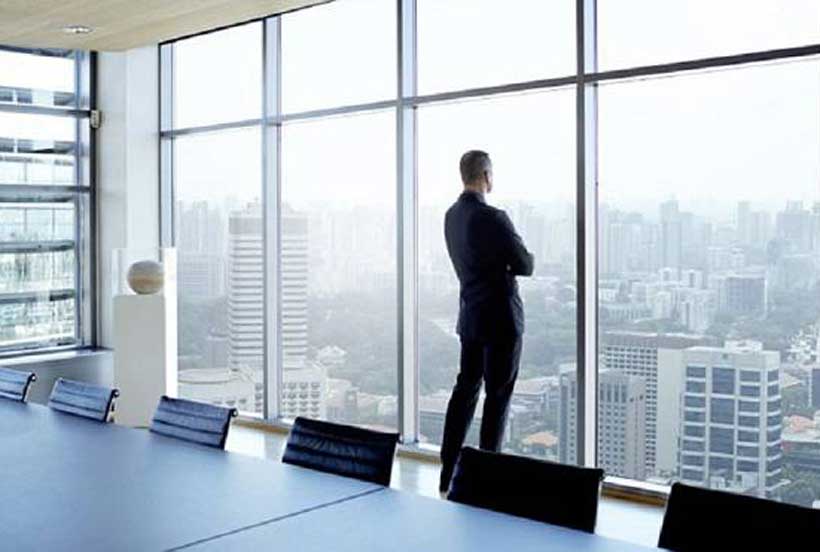 2020 was a year unlike any other. It saw the advent of the coronavirus pandemic that affected every nation on earth and plummeted the international economy. Several businesses crashed and had to depend on bailouts and loans. A lot of people lost their jobs, and countries went into recession.
Despite all that, company owners and entrepreneurs learned a lot of business lessons. The future of work changed permanently. Business practices and small business financing in the future will never be the same.
1. Remote work is the future
The pandemic brought out the usefulness, ease, and convenience of remote work. Several companies and government organizations embraced remote work, and it is fast becoming a norm. Even when lockdowns eased and the effects of the pandemic lessened, remote work was still a thing for several companies. Square, Twitter, and other companies have fully adopted remote work. Most workers mentioned that they preferred remote work compared to having come into physical offices. Hybrid models that combined both remote and physical work also emerged.
As a company owner, this means that you can hire people from anywhere around the world for your business. You can hire people from third-world countries and still get premium service and the best of talents. This might cost you less than what you will spend for onsite physical hires. You'll also save money on office space andsmall business financing. Your staff will save money on commute time and transport expenses. You only need to find the right tech tools like Slack, Calendly, and more.
2. Work meetings do not have to be physical
The pandemic massively boosted the popularity of online meetings. Zoom, Google Meet, Cisco Webex, Microsoft Teams, Skype, and other platforms became the official meeting channel of several companies, with Zoom being the biggest gainer.
"Mute your mic," "Turn off your camera," "Your mic is muted," and other phrases became very popular. But once people got the hang of things, these meetings worked. Gone are the days of jumping on late-night flights and battling jet lag to attend business meetings across continents. Remote meetings work just fine.
With online meetings, you can better utilize your small business loans on other critical aspects of your business.
3. Diversify where possible
Several businesses suffered during the pandemic. The companies that were able to withstand the effects most were those that diversified. If diversification does not cause a strain on your resources or a loss of focus, go for it.
Before obtaining financial support for your small business, think of means by which you can perfectly utilize the money to expand your operation and diversify as needed.
4. Have business reserves and savings
A lot of businesses were forced to turn to their cash reserves after sales got hit by the pandemic. All ventures, from one-person businesses to giant corporations, were not spared. Companies had to be bailed out by the government and others had to apply for small business financing loans. The aviation, hospitality, and transportation sectors were the worst hit of all. Lots of workers were laid off, with companies losing talented staff that they had spent resources hiring, training, and onboarding.
Companiess now realize the extreme importance of having cash reserves and emergency backup savings.
5. Have a disaster relief plan in place
The fastest companies to recover from the effects of the pandemic were those that had a disaster relief plan in place. These companies were better equipped to deal with the disastrous effects of the pandemic.
6. Virtual workspaces will become a thing
Tech companies are now developing technology for virtual workspaces. These workspaces will include hardware and software that will foster closer connectivity among employees in remote locations. 5G, virtual reality headsets, AI-powered assistants, IoT, and other emerging technology will make this a reality.
During the pandemic, companies like Duolingo held virtual office hangouts, cooking classes, movie nights, and more extracurricular activities using virtual technology.
7. Future businesses should have an agile culture
2020 taught us that work should have an agile, flexible culture, and they must be willing to adapt to changes as fast as possible. Companies with an agile culture were the fastest to adapt to the pandemic. Flexibility allows an organization to be better prepared for crises and unexpected circumstances.