China and AI needs in the security field
On the afternoon of December 11, 2020, the Political Bureau of the Central Committee of the Communist Party of China (CPC) held the 26th Collective Study Session devoted to national security. On that occasion, the General Secretary of the CPC Central Committee, Xi Jinping, stressed that the national security work was very important in the Party's management of State affairs, as well as in ensuring that the country was prosperous and people lived in peace.
In view of strengthening national security, China needs to adhere to the general concept of national security; to seize and make good use of an important and propitious period at strategic level for the country's development; to integrate national security into all aspects of the CPC and State's activity and consider it in planning economic and social development. In other words, it needs to builda security model in view of promoting international security and world peace and offering strong guarantees for the construction of a modern socialist country.
In this regard, a new cycle of AI-driven technological revolution and industrial transformation is on the rise in the Middle Empire. Driven by new theories and technologies such as the Internet, mobile phone services, big data, supercomputing, sensor networks and brain science, AI offers new capabilities and functionalities such as cross-sectoral integration, human-machine collaboration, open intelligence and autonomous control. Economic development, social progress, global governance and other aspects have a major and far-reaching impact.
In recent years, China has deepened the AI significance and development prospects in many important fields. Accelerating the development of a new AI generation is an important strategic starting point for rising up to the challenge of global technological competition.
What is the current state of AI development in China? How are the current development trends? How will the safe, orderly and healthy development of the industry be oriented and led in the future?
The current gap between AI development and the international advanced level is not very wide, but the quality of enterprises must be "matched" with their quantity. For this reason, efforts are being made to expand application scenarios, by enhancing data and algorithm security.
The concept of third-generation AI is already advancing and progressing and there are hopes of solving the security problem through technical means other than policies and regulations-i.e. other than mere talk.
AI is a driving force for the new stages of technological revolution and industrial transformation. Accelerating the development of a new AI generation is a strategic issue for China to seize new opportunities in the organisation of industrial transformation.
It is commonly argued that AI has gone through two generations so far. AI1 is based on knowledge, also known as "symbolism", while AI2 is based on data, big data, and their "deep learning".
AI began to be developed in the 1950s with the famous Test of Alan Turing (1912-54), and in 1978 the first studies on AI started in China. In AI1, however, its progress was relatively small. The real progress has mainly been made over the last 20 years – hence AI2.
AI is known for the traditional information industry, typically Internet companies. This has acquired and accumulated a large number of users in the development process, and has then established corresponding patterns or profiles based on these acquisitions, i.e. the so-called "knowledge graph of user preferences". Taking the delivery of some products as an example, tens or even hundreds of millions of data consisting of users' and dealers' positions, as well as information about the location of potential buyers, are incorporated into a database and then matched and optimised through AI algorithms: all this obviously enhances the efficacy of trade and the speed of delivery.
By upgrading traditional industries in this way, great benefits have been achieved. China is leading the way and is in the forefront in this respect: facial recognition, smart speakers, intelligent customer service, etc. In recent years, not only has an increasing number of companies started to apply AI, but AI itself has also become one of the professional directions about which candidates in university entrance exams are worried.
According to statistics, there are 40 AI companies in the world with a turnover of over one billion dollars, 20 of them in the United States and as many as 15 in China. In quantitative terms, China is firmly ranking second. It should be noted, however, that although these companies have high ratings, their profitability is still limited and most of them may even be loss-making.
The core AI sector should be independent of the information industry, but should increasingly open up to transport, medicine, urban fabric and industries led independently by AI technology. These sectors are already being developed in China.
China accounts for over a third of the world's AI start-ups. And although the quantity is high, the quality still needs to be improved. First of all, the application scenarios are limited. Besides facial recognition, security, etc., other fields are not easy to use and are exposed to risks such as 1) data insecurity and 2) algorithm insecurity. These two aspects are currently the main factors limiting the development of the AI industry, which is in danger of being prey to hackers of known origin.
With regard to data insecurity, we know that the effect of AI applications depends to a large extent on data quality, which entails security problems such as the loss of privacy (i.e. State security). If the problem of privacy protection is not solved, the AI industry cannot develop in a healthy way, as it would be working for 'unknown' third parties.
When we log into a webpage and we are told that the most important thing for them is the surfers' privacy, this is a lie as even teenage hackers know programs to violate it: at least China tells us about the laughableness of such politically correct statements.
The second important issue is the algorithm insecurity. The so-called insecure algorithm is a model that is used under specific conditions and will not work if the conditions are different. This is also called unrobustness, i.e. the algorithm vulnerability to the test environment.
Taking autonomous driving as an example, it is impossible to consider all scenarios during AI training and to deal with new emergencies when unexpected events occur. At the same time, this vulnerability also makes AI systems permeable to attacks, deception and frauds.
The problem of security in AI does not lie in politicians' empty speeches and words, but needs to be solved from a technical viewpoint. This distinction is at the basis of AI3.
It has a development path that combines the first generation knowledge-based AI and the second generation data-driven AI. It uses the four elements – knowledge, data, algorithms and computing power – to establish a new theory and interpretable and robust methods for a safe, credible and reliable technology.
At the moment, the AI2 characterised by deep learning is still in a phase of growth and hence the question arises whether the industry can accept the concept of AI3 development.
As seen above, AI has been developing for over 70 years and now it seems to be a "prologue'.
Currently most people are not able to accept the concept of AI3 because everybody was hoping for further advances and steps forward in AI2. Everybody felt that AI could continue to develop by relying on learning and not on processing. The first steps of AI3 in China took place in early 2015 and in 2018.
The AI3 has to solve security problems from a technical viewpoint. Specifically, the approach consists in combining knowledge and data. Some related research has been carried out in China over the past four or five years and the results have also been applied at industrial level. The RealSecure data security platform and the RealSafe algorithm security platform are direct evidence of these successes.
What needs to be emphasised is that these activities can only solve particular security problems in specific circumstances. In other words, the problem of AI security has not yet found a fundamental solution, and it is likely to become a long-lasting topic without a definitive solution since – just to use a metaphor – once the lock is found, there is always an expert burglar. In the future, the field of AI security will be in a state of ongoing confrontation between external offence and internal defence – hence algorithms must be updated constantly and continuously.
The progression of AI3 will be a natural long-term process. Fortunately, however, there is an important AI characteristic – i.e. that every result put on the table always has great application value. This is also one of the important reasons why all countries attach great importance to AI development, as their national interest and real independence are at stake.
With changes taking place around the world and a global economy in deep recession due to Covid-19, the upcoming 14th Five-Year Plan (2021-25) of the People's Republic of China will be the roadmap for achieving the country's development goals in the midst of global turmoil.
As AI is included in the aforementioned plan, its development shall also tackle many "security bottlenecks". Firstly, there is a wide gap in the innovation and application of AI in the field of network security, and many scenarios are still at the stage of academic exploration and research.
Secondly, AI itself lacks a systematic security assessment and there are severe risks in all software and hardware aspects. Furthermore, the research and innovation environment on AI security is not yet at its peak and the relevant Chinese domestic industry not yet at the top position, seeking more experience.
Since 2017, in response to the AI3 Development Plan issued by the State Council, 15 Ministries and Commissions including the Ministry of Science and Technology, the Development and Reform Commission, etc. have jointly established an innovation platform. This platform is made up of leading companies in the industry, focusing on open innovation in the AI segment.
At present, thanks to this platform, many achievements have been made in the field of security. As first team in the world to conduct research on AI infrastructure from a system implementation perspective, over 100 vulnerabilities have been found in the main machine learning frameworks and dependent components in China.
The number of vulnerabilities make Chinese researchers rank first in the world. At the same time, a future innovation plan -developed and released to open tens of billions of security big data – is being studied to promote the solution to those problems that need continuous updates.
The government's working report promotes academic cooperation and pushes industry and universities to conduct innovative research into three aspects: a) AI algorithm security comparison; 2) AI infrastructure security detection; 3) AI applications in key cyberspace security scenarios.
By means of state-of-the-art theoretical and basic research, we also need to provide technical reserves for the construction of basic AI hardware and open source software platforms (i.e. programmes that are not protected by copyright and can be freely modified by users) and AI security detection platforms, so as to reduce the risks inherent in AI security technology and ensure the healthy development of AI itself.
With specific reference to security, on March 23 it was announced that the Chinese and Russian Foreign Ministers had signed a joint statement on various current global governance issues.
The statement stresses that the continued spread of the Covid-19 pandemic has accelerated the evolution of the international scene, has caused a further imbalance in the global governance system and has affected the process of economic development while new global threats and challenges have emerged one after another and the world has entered a period of turbulent changes. The statement appeals to the international community to put aside differences, build consensus, strengthen coordination, preserve world peace and geostrategic stability, as well as promote the building of a more equitable, democratic and rational multipolar international order.
In view of ensuring all this, the independence enshrined by international law is obviously not enough, nor is the possession of nuclear deterrent. What is needed, instead, is the country's absolute control of information security, which in turn orients and directs the weapon systems, the remote control of which is the greedy prey to the usual suspects.
Internet: A luxury or necessity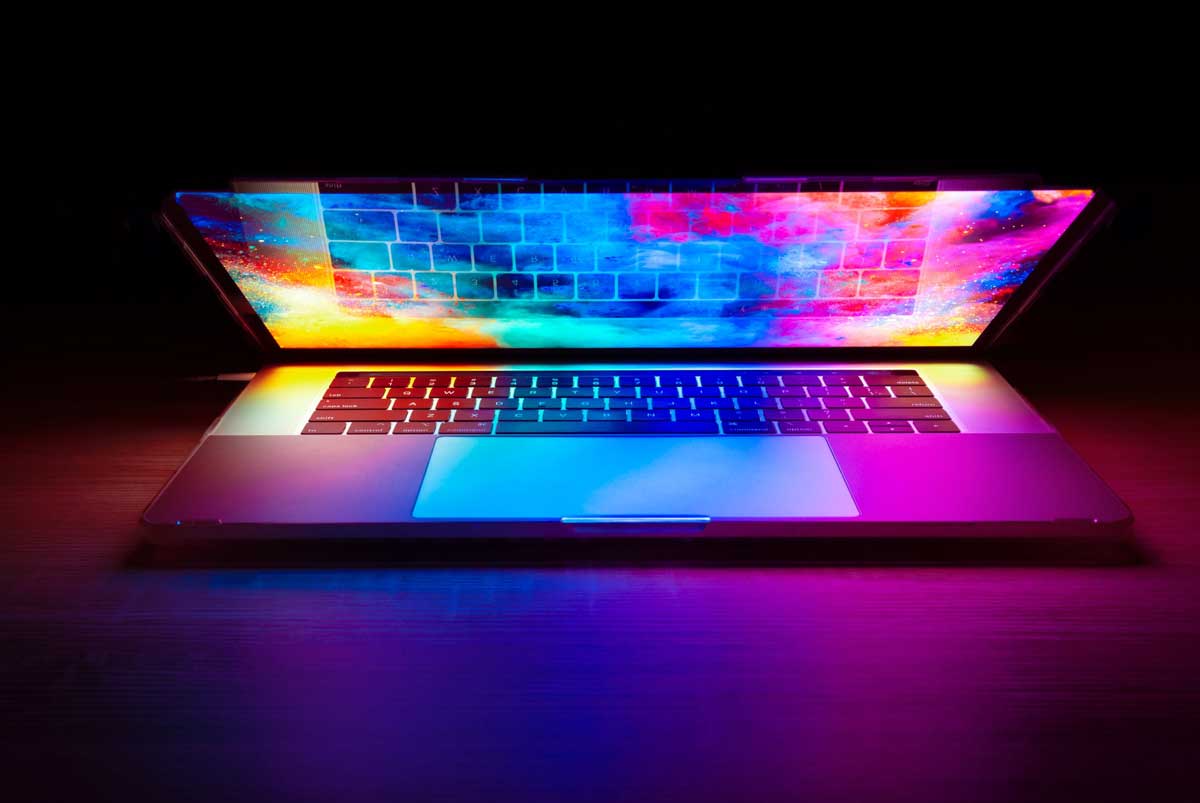 The internet is the world's largest computer network, linking millions of computers. It has become an integral part of our daily lives. The effective use of the internet makes our lives easier, faster, and simpler. It is critical to understand that the Internet is a global network of physical cabling, which can include copper telephone wires, television cables, and fiber optic cables. Even wireless connections, such as Wi-Fi and 3G/4G, rely on physical cords to connect to the Internet. The internet provides us with facts and data, as well as information and knowledge, to aid in our personal, social, and economic development. All of this is possible by connecting a computer to the Internet, generally known as going online. When someone says a computer is online, it simply means it is linked to the Internet. The internet can be used for a variety of purposes; however, how we utilize the internet in our daily lives is determined by our particular needs and goals. It's no secret that the internet is becoming an increasingly important part of our daily lives.
Problem statement
The Internet not only became one of the most widely utilized commodities, but it also improved dramatically, becoming the most marketable entity since then. We used to live without the internet, just as we used to live without electricity but in the contemporary it is unimaginable. A huge number of researches have been done on the importance of internet, it's role in our lives but my research is specifically focused on how has the pandemic highlighted that the internet is no longer a luxury but a necessity in today's world.
Objective
Theoretically, the purpose of this study is to determine the following research objectives:
To assess the importance of Internet
To analyse that the internet is no longer a luxury but a necessity in today's world
Research question
How has the pandemic highlighted that the internet is no longer a luxury but a necessity?
Literature review
The literature is based on detailed analysis of internet and the use of internet in our lives. The importance of internet has been discussed in various research papers. Based on available literature, it is critical to expand knowledge in this area. As a result, this study is proposed to be a comprehensive study based on detailed analysis of how the internet is not a luxury anymore and how it has become a necessity, as the pandemic has proved.
Methodology
To achieve this research's major objectives, I have used an interpretive approach that focused on the importance of internet in our lives that has been highlighted during the pandemic and has changed the perception of humans about the access to the internet. The research is deductive in nature as it examines the data which is qualitative and narrative in nature and it is obtained from the credible secondary sources consisted of official documents, academic studies, articles and reports.
Research Analysis
There are some things in life that we perceive to be a necessary part of our daily lives. However, a few years ago, the same things were either non-existent or viewed as luxury rather than a necessity – the internet being one of them. Internet access is a basic requirement of modern life for me and most individuals I know. When the internet first arrived in Pakistan in the 1990s, it was not only pricey, but many people predicted that it would not remain long owing to its complexities. Fortunately, they were all incorrect. The Internet not only became one of the most widely utilized commodities, but it also improved dramatically, becoming the most marketable entity since then. We used to live without the internet, just as we used to live without electricity or indoor plumbing back in the days, but life with each of these things is so much better than life without them that we all agree that everyone should have them. But from 2000's the internet has become critical for day-to-day tasks. It is the only way we can communicate with and care for close friends and family living far away, most of the institutions have started providing services online, For example, if we want to take admission in a university, we will have to fill an online application form, but it is only possible if we have internet access. So now, we have compelling reasons to recognize a right to Internet access. If there was any doubt about how important internet access is, the current coronavirus outbreak might has eliminated it.
When the COVID-19 pandemic broke out earlier this year, much of the world went online, hastening a decades-long digital change. Children with at-home Internet access began attending class remotely; many employees began working from home. Universities also moved teaching and tutoring online, which has produced issues for students who do not have or do not have enough Internet connectivity. During the pandemic, most people could only work if they can do so online. Those who do not have access to the Internet are unable to apply for jobs that need them to work online. Working and learning from home, have all been made possible by the internet. Seeing friends and going to the doctor without exposing yourself or others became possible during the lockdown because of the access to the internet. The world recognized that the unavailability of internet is a dilemma for people and states.
Furthermore, practicing political rights like as free speech and free assembly are only feasible virtually under quarantine. Access to politically relevant information, such as scientific research and other information that helps citizens to form their own opinions about how the government is handling the pandemic, is also important. These examples demonstrate that the Internet provides critical infrastructure for many essential activities in the current pandemic. In such a context, a lack of effective internet access jeopardizes individual liberties and is thus particularly a serious social concern. Our dependence on internet during the coronavirus crisis has reshaped how we will act once the pandemic has passed. The real lesson is that we have made the internet an essential element of our personal and professional life. This isn't about to change. The pandemic has introduced a new narrative or worldview in which we rely on the internet to bring economic and social activities to us rather than us going to them.
So access to Internet is not only one of the most visible, but also one of the most shocking inequities shown by COVID-19.This might surprise you but even in developed countries, internet availability is frequently less than you might expect. Take, for example, the United States. More than 6% of the population (21 million people) do not have access to the Internet. In Australia, this figure is 13%. Even in the richest countries, the internet cannot keep everyone connected. In addition, 3.7 billion individuals do not have access to the internet. The vast majority live in underdeveloped countries. More than one billion children worldwide are currently barred from attending school due to quarantine procedures. Even though teachers hold daily online lessons, many of these children are unable to participate due to the unavailability of Internet.
When we say internet access is a necessity not a luxury, this narrative is also supported by the increase in number of internet users over time. Since 2005 to 2019 there has been a sharp increase in the penetration of internet.
According to Statista's report, the statistics of internet penetration globally are as follows:
Number of internet users worldwide from 2005 to 2019 (fig 1)
There were 4.66 billion active internet users globally in January 2021, accounting for 59.5 percent of the global population. 92.6 percent (4.32 billion) of this total accessed the internet. A world without the internet is now unthinkable. Now the internet, which connects billions of people globally, is a key pillar of the modern world.
The focus on the pandemic should not cause us to lose sight of how important the Internet has become during normal days as well. Online access has become part of the routine to the majority of us. Every day, we utilize the Internet for a variety of purposes, both significant and insignificant. Most of us couldn't fathom working or communicating with loved ones without it. This is not the case for a large percentage of people. A reclaimable right to basic internet access would significantly improve their lives. Along with the daily use, Covid-19 pandemic has demonstrated unequivocally that the Internet is no longer a luxury, a convenient addition to those who can afford it. Internet access, on the other hand, has become a basic requirement. All we need to do is shift our perception of internet access from a luxury to a necessity.
Recommendations and Conclusion
To sum up everything that has been discussed so far it is past time for us to acknowledge the fundamental relevance of internet access. It is the right time to value internet access in the same way that we value electricity, drinking water, and paved roads. Each is necessary for a healthy and prosperous society, which is why we spend so much money to make these requirements available across the country. To be sure, the problem of providing and regulating inexpensive internet access for everyone is complex and costly, but it is not impossible. Governments should work on making the availability and affordability of internet a possibility for the people- because there is no denying to this; that in the contemporary world the access to internet has become a necessity.
First Quantum Computing Guidelines Launched as Investment Booms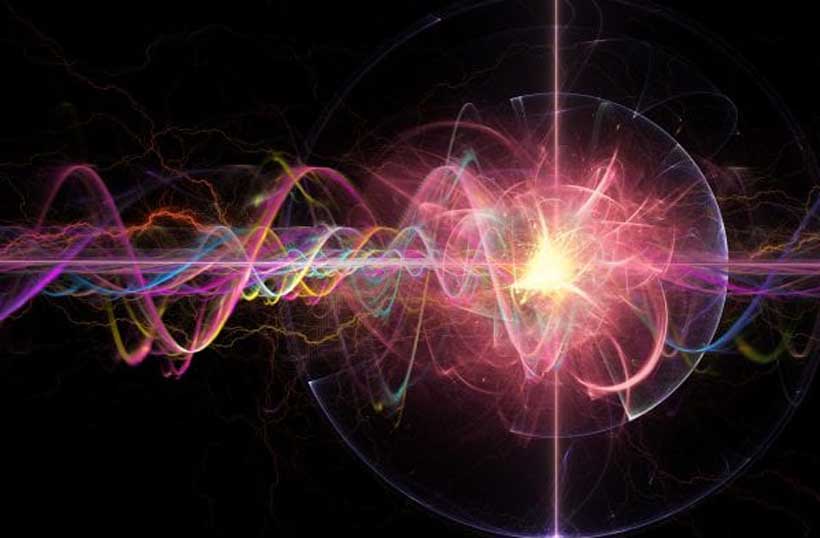 National governments have invested over $25 billion into quantum computing research and over $1 billion in venture capital deals have closed in the past year – more than the past three years combined. Quantum computing promises to disrupt the future of business, science, government, and society itself, but an equitable framework is crucial to address future risks.
A new Insight Report released today at the World Economic Forum Annual Meeting 2022 provides a roadmap for these emerging opportunities across public and private sectors. The principles have been co-designed by a global multistakeholder community composed of quantum experts, emerging technology ethics and law experts, decision makers and policy makers, social scientists and academics.
"The critical opportunity at the dawn of this historic transformation is to address ethical, societal and legal concerns well before commercialization," said Kay Firth-Butterfield, Head of Artificial Intelligence and Machine Learning at the World Economic Forum. "This report represents an early intervention and the beginning of a multi-disciplinary, global conversation that will guide the development of quantum computing to the benefit of all society."
"Quantum computing holds the potential to help solve some of society's greatest challenges, and IBM has been at the forefront of bringing quantum hardware and software to communities of discovery worldwide," said Dr. Heike Riel, IBM Fellow, Head of Science and Technology and Lead, Quantum, IBM Research Europe. "This report is a key step in initiating the discussion around how quantum computing should be shaped and governed, for the benefit of all."
Professor Bronwyn Fox, Chief Scientist at CSIRO, Australia's science national agency said, "the Principles reflect conversations CSIRO's scientists have had with partners from around the world who share an ambition for a responsible quantum future. Embedding responsible innovation in quantum computing is key to its successful deployment and uptake for generations to come. CSIRO is committed to ensuring these Principles are used to support a strong quantum industry in Australia and generate significant social and public good."
In adapting to the coming hybrid model of classical, multi-cloud, and soon quantum computing, the Forum's framework establishes best-practice principles and core values. These guidelines set the foundation and give rise to a new information-processing paradigm while ensuring stakeholder equity, risk mitigation, and consumer benefit.
The governance principles are grouped into nine themes and underpinned by a set of seven core values. Themes and respective goals defining the principles:
1. Transformative capabilities: Harness the transformative capabilities of this technology and the applications for the good of humanity while managing the risks appropriately.
2. Access to hardware infrastructure: Ensure wide access to quantum computing hardware.
3. Open innovation: Encourage collaboration and a precompetitive environment, enabling faster development of the technology and the realization of its applications.
4. Creating awareness: Ensure the general population and quantum computing stakeholders are aware, engaged and sufficiently informed to enable ongoing responsible dialogue and communication; stakeholders with oversight and authority should be able to make informed decisions about quantum computing in their respective domains.
5. Workforce development and capability-building: Build and sustain a quantum-ready workforce.
6. Cybersecurity: Ensure the transition to a quantum-secure digital world.
7. Privacy: Mitigate potential data-privacy violations through theft and processing by quantum computers.
8. Standardization: Promote standards and road-mapping mechanisms to accelerate the development of the technology.
9. Sustainability: Develop a sustainable future with and for quantum computing technology
Quantum computing core values that hold across the themes and principles:
Common good: The transformative capabilities of quantum computing and its applications are harnessed to ensure they will be used to benefit humanity.
Accountability: Use of quantum computing in any context has mechanisms in place to ensure human accountability, both in its design and in its uses and outcomes. All stakeholders in the quantum computing community are responsible for ensuring that the intentional misuse of quantum computing for harmful purposes is not accepted or inadvertently positively sanctioned.
Inclusiveness: In the development of quantum computing, insofar as possible, a broad and truly diverse range of stakeholder perspectives are engaged in meaningful dialogue to avoid narrow definitions of what may be considered a harmful or beneficial use of the technology.
Equitability: Quantum computing developers and users ensure that the technology is equitable by design, and that quantum computing-based technologies are fairly and evenly distributed insofar as possible. Particular consideration is given to any specific needs of vulnerable populations to ensure equitability.
Non-maleficence: All stakeholders use quantum computing in a safe, ethical and responsible manner. Furthermore, all stakeholders ensure quantum computing does not put humans at risk of harm, either in the intended or unintended outcomes of its use, and that it is not used for nefarious purposes.
Accessibility: Quantum computing technology and knowledge are actively made widely accessible. This includes the development, deployment and use of the technology. The aim is to cultivate a general ability among the population, societal actors, corporations and governments to understand the main principles of quantum computing, the ways in which it differs from classical computing and the potential it brings.
Transparency: Users, developers and regulators are transparent about their purpose and intentions with regard to quantum computing.
"Governments and industries are accelerating their investments in quantum computing research and development worldwide," said Derek O'Halloran, Head of Digital Economy, World Economic Forum. "This report starts the conversation that will help us understand the opportunities, set the premise for ethical guidelines, and pre-empt socioeconomic, political and legal risks well ahead of global deployment."
The Quantum Computing Governance Principles is an initiative of the World Economic Forum's Quantum Computing Network, a multi-stakeholder initiative focused on accelerating responsible quantum computing.
Next steps for the Quantum Computing Governance Initiative will be to work with wider stakeholder groups to adopt these principles as part of broader governance frameworks and policy approaches. With this framework, business and investment communities along with policy makers and academia will be better equipped to adopt to the coming paradigm shift. Ultimately, everyone will be better prepared to harness the transformative capabilities of quantum sciences – perhaps the most exciting emergent technologies of the 21st Century.
Closing the Cyber Gap: Business and Security Leaders at Crossroads as Cybercrime Spikes
The global digital economy has surged off the back of the COVID-19 pandemic, but so has cybercrime – ransomware attacks rose 151% in 2021. There were on average 270 cyberattacks per organization during 2021, a 31% increase on 2020, with each successful cyber breach costing a company $3.6m. After a breach becomes public, the average share price of the hacked company underperforms the NASDAQ by -3% even six months after the event.
According to the World Economic Forum's new annual report, The Global Cybersecurity Outlook 2022, 80% of cyber leaders now consider ransomware a "danger" and "threat" to public safety and there is a large perception gap between business executives who think their companies are secure and security leaders who disagree.
Some 92% of business executives surveyed agree that cyber resilience is integrated into enterprise risk-management strategies, only 55% of cyber leaders surveyed agree. This gap between leaders can leave firms vulnerable to attacks as a direct result of incongruous security priorities and policies.
Even after a threat is detected, our survey, written in collaboration with Accenture, found nearly two-thirds would find it challenging to respond to a cybersecurity incident due to the shortage of skills within their team. Perhaps even more troubling is the growing trend that companies need 280 days on average to identify and respond to a cyberattack. To put this into perspective, an incident which occurs on 1 January may not be fully contained until 8 October.
"Companies must now embrace cyber resilience – not only defending against cyberattacks but also preparing for swift and timely incident response and recovery when an attack does occur," said Jeremy Jurgens, Managing Director at the World Economic Forum.
"Organizations need to work more closely with ecosystem partners and other third parties to make cybersecurity part of an organization's ecosystem DNA, so they can be resilient and promote customer trust," said Julie Sweet, Chair and CEO, Accenture. "This report underscores key challenges leaders face – collaborating with ecosystem partners and retaining and recruiting talent. We are proud to work with the World Economic Forum on this important topic because cybersecurity impacts every organization at all levels."
Chief Cybersecurity Officers kept up at night by three things
Less than one-fifth of cyber leaders feel confident their organizations are cyber resilient. Three major concerns keep them awake at night:
– They don't feel consulted on business decisions, and they struggle to gain the support of decision-makers in prioritizing cyber risks – 7 in 10 see cyber resilience featuring prominently in corporate risk management
– Recruiting and retaining the right talent is their greatest concern – 6 in 10 think it would be challenging to respond to a cybersecurity incident because they lack the skills within their team
– Nearly 9 in 10 see SMEs as the weakest link in the supply chain – 40% of respondents have been negatively affected by a supply chain cybersecurity incident
Training and closing the cyber gap are key solutions
Solutions include employee cyber training, offline backups, cyber insurance and platform-based cybersecurity solutions that stop known ransomware threats across all attack vectors.
Above all, there is an urgent need to close the gap of understanding between business and security leaders. It is impossible to attain complete cybersecurity, so the key objective must be to reinforce cyber resilience.
Including cyber leaders into the corporate governance process will help close this gap.