Outcomes of Sino-US Dialogue in Alaska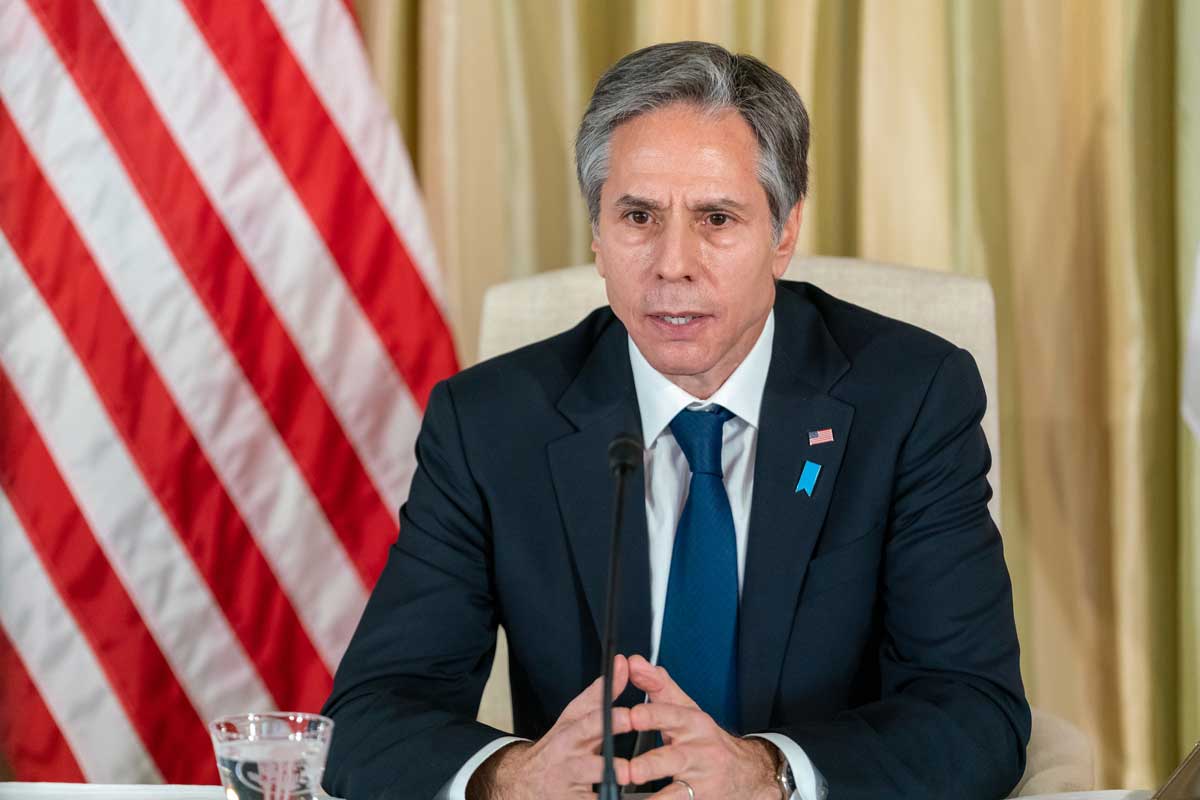 The first direct, high-level dialogue, under Joe Biden Administration, was held on 18-189 March 2021 in Anchorage, Alaska, USA. Secretary of State Antony Blinken, national security adviser Jake Sullivan, Chinese Director of the Office of the Central Commission for Foreign Affairs Yang Jiechi, and Foreign Minister Wang Yi attended the dialogue.
The dialogue was an essential step to implement the consensus reached by the two heads of state in their telephone discussion. The dialogue was decided by the two presidents personally during a telephonic conversation on the eve of Chinese New Year.
During the dialogue, the two sides shepherded candid, in-depth, long, and positive communication on national and foreign policies, China-U.S. relations, and major global and regional issues of common apprehensions. The dialogue was timely, helpful and develops mutual understandings and harmony.
The two sides agreed to follow the true spirit of the telephone discussion between the two presidents to sustain dialogue and communication, conduct reciprocally beneficial cooperation, circumvent misunderstanding and miscalculation, envision conflict and confrontation, and stimulate sound and steady development of China-U.S. relations. Both sides expressed keenness to continue such a high-level strategic communiqué.
China has made clear its strong position on issues concerning its sovereignty, sanctuary, and development interests, which is believed that the U.S. side comprehends more clearly. The Chinese side has unequivocally indicated that sovereignty and territorial integrity are significant concerns of principle stance. The United States should never underrate China's resolve to defend its independence, security, and development interests and the Chinese people's willpower to uphold national dignity and genuine rights and interests. It is hoped that the U.S. side will work with China in the same direction and need to respect and accommodate each other's fundamental interests and basic concerns in specific. The United States restated its adherence to the one-China policy on the Taiwan issue.
Besides, the two sides had deliberations on cooperation and other issues in specific areas. They touched consensuses, including moving up dialogue and cooperation on climate change by creating a joint working group on climate change. The two sides conferred making mutual arrangements for the COVID-19 vaccination of each side's diplomats and consular officials, agreed to hold talks on smoothing activities of each other's diplomatic and consular missions and personnel, as well as on issues linked to media projection, in the spirit of reciprocity and mutual benefit. The two sides also agreed to continue and enhance communication and coordination on other topics, including economy and trade, military, law enforcement, culture, health, cybersecurity, climate change, the Iranian nuclear issue, Afghanistan, the Korean Peninsula and Myanmar, etc.
It was stressed that China's attitude toward China-U.S. relations remains clear and consistent. China is committed to achieving non-conflict, non-confrontation, mutual respect, and win-win cooperation with the United States. At the same time, China stands firm in safeguarding its sovereignty, security, and developments. It is hoped that the United States will work with Chinain the same direction and respect and accommodate each other's core interests and major concerns. On this basis, China's doors are always open for continued dialogue with the U.S. side.
Outcomes:
China availing this opportunity has conveyed a strong and blunt message that China will not accept U.S. supremacy and will not accept dictation. China will not allow any country to interfere in its domestic issues. Generally speaking, the Chinese are well-mannered, polite, submissive, friendly, and never cross diplomatic etiquette. But, it seems that the U.S. has crossed all the limits where China have to take a firm and boldstand and express their point of view so clearly. It is up to the U.S. administration to analyze the Chinese response and do their homework before meeting them again.
The World has conceived well that the U.S.can not sustain its hegemony anymore. It is no longer a unipolar world, and the U.S. is no longer a unique superpower. The U.S. needs to understand the emerging geopolitics and have to accept realities. It might need to share power with other rising nations and respect them. The U.S. must keep in mind the existence of other emerging nations' potential while making any decision.
It is an established fact that the U.S., after enjoying the global leadership role for seven decades, may not sustain this status anymore. The U.S. is on the decline and, with every passing day, may decline further. Whereas China is a rising power and, with the passage of each day, may grow further. The time is on the Chinese side. If Americans are wise, they might give up confronting China and extend cooperation to be the beneficiary of Chinse rise. There exists enormous goodwill about America among the general public in China.
The American claim of promoting democracy and the law-based rule is no more trusted as the Americans are a supporter of all dictators in the oil-rich Gulf countries in the Middle-East. The U.S. was behind the toppling of the democratically elected legitimate Government of Mr. Adil Morsey in Egypt. Again, it was the U.S. who was among the first nations to support the dictator General Sissi in Egypt. American history is full of supporting dictators around the globe. Regarding law-based rule, it is just a joke. It was the U.S.that destroyed Iraq, Libya, Syria, Afghanistan, etc.
Under the Trump Administration, America was deteriorated in respect of human rights violations, hate among various ethnicities in America. And official discriminatory laws were introduced against Muslims; immigration laws were biased. The pandemic was mismanaged, the economy was collapsed. President Trump harmed America so severely that it might take several decades to recover such losses. President Trump has offended some of his close allies too.
It is time for Americans to re-assess the changed geopolitics and should focus on domestic issues more before embarking on international matters. Scholars, intellectuals, think tanks, and politicians need to re-evaluate the entire outlook and guide policymakers appropriately. The old cold-war mentality may not work anymore.
The Galwan Conflict: Beginning of a new Relationship Dynamics
The 15th June, 2020 may very well mark a new chapter in the Indo-Chinese relationship and pave the way for totally new politico-strategic equations, shaping the way for a more complex and unstable world order in the near future. On this night, a bloody, violent and unusual armed clash took place between two of the world's fiercest armies, Indian and Chinese, at the heights of Galwan Valley in Ladakh. Officially, India has admitted losing 20 of its soldiers, including a senior officer while China, continues to be discreet about PLA casualties and after a good 8-months hiatus, came up with a what everyone knows a blatant lie– a 4-death figure.
This border conflict however, has made the situation volatile between the two Asian powers. The borders between the two, almost 3,400 Kms continue to remain unclear and non-demarcated in the form of Line of Actual Control (LAC) and that is something the Chinese side, is quite keen to continue with. It is the Chinese strategy that it has employed since 1950s to continue occupying territories without firing a single bullet. From Tibet to Aksai Chin to South China Seas, China has gained territories by portraying itself as a great military power but not really able to showcase its military might anywhere.
However, the efficacy of its military remains questionable on certain credible grounds. It is well known that the Chinese PLA comprises of officers and troops who are recruited on account of their loyalty and service to the Chinese Communist Party (CPC) and not entirely on professional grounds and hence, is a politicized force. Internal reports leaked out from China have also indicated of massive restructuring and training exercises for the PLA to keep it as a proper fighting force, being initiated on direct orders of the Chines President, Xi Jinping.
The PLA again does not have a distinguished military track record. In 1954, it occupied Tibet, a free, sovereign country till then who had at best, a medieval age, security force to defend itself. In 1962 border conflict with India, it won due to the impuissance of Nehru and his lack of politico-strategic vision and leadership. However, the border conflict at Nathu La with India in 1967, proved to be its undoing with PLA losing more than 300 soldiers against Indian losses of 80 troops.
Even in the Vietnam war, it failed to emerge as a clear winner against the tiny Vietnam. Since then, it has had no real time fighting exposure. In one of the highly embarrassing episodes, a unit of the PLA as part of the UN peacekeeping duties, ran away leaving their weaponry and armaments, in Sudan in 2016. In the very recent Galwan fight-off with the Indian border troops, again the PLA failed to show it in a gallant light as in spite of a virtual 4:1 ratio against Indians, it failed to ensure a victory and in fact had to concede the area to Indians it had occupied surreptitiously a few weeks ago.
It is true that since the commencement of economic reforms in China in early 1980s, the single party political dictatorship has helped China to grow economically and emerge as the manufacturing hub of the world. The impressive economic turnaround has helped China to enhance its political stature in the comity of nations while also providing with enough money to use them for furthering its politico-strategic objectives. From making huge investments in national economies of Europe, US, Canada to Africa, South and South-East Asia to becoming a major player in global capital and bond markets, China has strategically made its presence felt.
With Xi Jinping's accession as the Chairman of CCP, ambitions of China got a new fillip. The highly ambitious politico-strategic initiative, in the form of debt diplomacy, the much-touted Belt and Road Initiative (BRI) emerged as the innovative neo-colonialist Chinese weapon to secure the political and military control of the world. Already many countries beneficial of Chinese strategic benevolence like Pakistan, Sri Lanka, Congo, Senegal, Kazakhstan are feeling the pinch. Their politico-strategic sovereignty is under a severe threat from China. No wonder, other countries like Bangladesh, Myanmar, Maldives and many others are trying to balance their politico-strategic relationship with the middle kingdom.
Subsequent to the Galwan fiasco, after the Doklam setback in 2017 China seems to be in a catch-22 situation. It is not in a position to go for even a limited war with India while compelled to a negotiated settlement with India, has affected its perceived military capability adversely. While losing the political and military trust of India in a hurry, it has made India more emboldened and cautious.
India has suddenly gone into a military build-up overdrive with scores of new missiles and armaments that have been tested in recent months. On the politico-strategic front, much to China's dismay, QUAD is getting into a shape while the US Navy and Air Force is constantly increasing its presence in South China Seas. Taiwan too, is getting bold and willing to face China, with the US as its protector.
Japan that till recently maintained its dependence on the US alone for its security, too has opened up and started bolstering its defences with China in mind. Countries in the region like Philippines, Indonesia, Vietnam are getting into strategic dialogues with India to counter China's strategic dominance. They are also opening up to arms imports from India. And most importantly India has started seeing itself as a strategic rival to China, more explicitly. Voices in New Delhi regarding getting closer to Taiwan, are undoubtedly a pointer in that direction. And so is the Chinese reactions when its embassy is seen publishing full page advertorials in Indian media, cautioning against abandoning the so-called One-China policy.
While military and diplomatic negotiations on disengagement and de-escalation continue between India and China, it will remain debateable if China actually gained out of its latest incursions in Ladakh. While its PLA had an element of aura till Galwan, since then questions repeatedly are being raised on the capability and leadership of the entire PLA. How far those assessments are correct or otherwise need to be seen but it seems absolutely certain that China has lost much in the process. It will have to prepare for a new, emerging politico-strategic dynamics that could well be not to its liking.
Sino-US rivalry and the myth of Thucydides Trap
The writer of the view that are an outcome of complex phenomena. One can't understand them through the lens of Thucydides trap which he considers nothing short of a China-bashing myth. He points out that nuclear capability itself is a great deterrence to war adventurism. He stresses that wars are outlandish in terms of postulates of Modern theory of Conflict Management; that states conflict is not spread by a black sheep but it is natural to human relations. It can't be eliminated by eliminating the blacksheep. The key to success lies in keeping the conflict to its minimal point while remaining peacefully engaged with one's adversary.
Wars end in ceasefires, "grand concerts', and realisation that they were avoidable. That they were cumulative upshot of reciprocal stupidities of belligerents. Post-World War II period has not witnessed any war between major powers as they realise that how destructive a nuclear war would be. The potential belligerents nowadays enjoy armchair warfare blaming one another of hostile intentions.
Fallacy of thinking templates
The best way to analyse why a war broke out in the first place is to interview the key warriors or belligerents. But, most of them stand perished in wars unable to tell their part of the story. As such, major powers rely on thinking templates like Thucydides Trap to create imaginary rivals to fit in the crucible of their templates.
Thucydides's Trap comes about "when a rising power threatens to displace an established power. Graham Allison, in his Destined for War (page vii) says, 'As a rapidly ascending China challenges America's accustomed predominance, these two nations risk falling into a deadly trap first identified by the ancient Greek historian Thucydides…He explained: It was the rise of Athens and the fear that this instilled in Sparta that made war inevitable'. Though key players may abhor wars "unexpected events by third parties or accidents that would otherwise be inconsequential or manageable, but even ordinary flashpoints in foreign affairs, can act as sparks that trigger large-scale conflict". Thucydides trap could perhaps be rephrased as stupidities trap.
Arnold Toynbee once said" history is something unpleasant that happens to other people". Through their myopic decisions rulers sleep walk into the vortex of war. They are sure that their enemies would perish both they would survive. Yet the outcomes are quite pungent. Look at the outcomes of the World War I (1914-18) and II (1939-45). When the World War I ended in 1918, the Austro Hungarian Empire had vanished, German Kaiser ousted, Russian Tsar shown the door, France, Britain and so many other countries were left to mourn loss of depletion of their treasuries and extinction of youth capital (scientists/engineers/doctors/teachers/intellectuals-to be). At the end of the World War II, Germany could not replace the United Kingdom. Two unexpected hegemons the erstwhile Soviet Union and the USA were born out of the womb of the war. The UK lost the fifty colonies that Hitler much talked about in his fiery speeches.
Before committing suicide, Hitler must have reminisced ' I was mistaken not to have thought about eliminating England as they were sons of a German tribe l'anglais who migrated to britain due to vagaries of nature'. 'I was a fool to have ventured into the freezing Russia'. John Fitzgerald Kennedy rejected the dictum "better dead than Red". Yet many of his decisions pushed closer and c loser to a nuclear confrontation with the Soviet Union. During post-WWII, McCarthyism had blurred American vision so much that they saw red in everywhere.
Classical versus Modern theory of conflict management
Relations and conflicts between states
Thucydides trap takes a simplistic view of relations and conflicts between states.Thousands of years back Chanakya posited his mandal (interrelationships) doctrine.
One of his most misunderstood postulate is 'all neighbouring countries are actual or potential enemies'. So they have to be subdued. Little attention is paid to another of his counter-balancing postulate, mandal (interrelationships) doctrine. In mandal, Chanakya thinks in terms of intersecting and just touching circles. He focuses on intersecting section of two intersecting circles like in mathematical solution set theory.
Even Kissinger, Kafka, et al, believed in establishing effective 'spheres of influence'. Rich, powerful and progressing countries could but would not shun their poor pals in the comity of nations.
History shows that weakness invites aggression. Often militarily strong countries have attacked weaker nations with 'litany of problems' on one pretext or another. Economic motive could be unearthed in both modern and ancient wars. For instance, the Trojan War (1250 BC) was caused by an economic rivalry between Mycenae and Troy. Grants by Persia of good western Anatolian land to politically amenable Greeks, or to Iranians, created a casus belli for wars with rivals.
Yet all wars are justified by the now discarded Classical Theory of Conflict management, and rejected by the Modern Theory of Conflict management.
According to modern theory of conflict management, terrorism or any conflict for that matter is not really caused by a few black sheep, as assumed under the Classical Theory of Conflict Management.
The Classical Theory says that "conflict is created by a blacksheep. If he is eliminated the conflict is eliminated there and then". The modern theory, on the contrary postulates "No matter what you do conflict cannot be eliminated. It is natural to relations. However, through effort, it could be kept at its minimal point. And the minimal point is the optimal point".
Fallacy of rising Dragon
It appears that Joe Biden is not a prisoner to Thucydies trap. He views rivalry with China as intense competition not as confrontation. He calls the shots but then quickly defuses the situation. For instance, to pacify furious China about `freedom of navigation' in the South China Sea, he dispatched USS Pal Jones into the Lakshadweep waters. The aim was to send the message, that China need not fume and fret much about the Quad. The USA still thinks in terms of some principles.
Neither Sparta nor Athens was a nuclear power. If so, they would have perhaps preferred to remain engaged in a long period of cold war. In the ancient Greek world, it was Athens that threatened Sparta. In the late 19th Century, Germany challenged Britain. Today a rising China is believed to be challenging the United States. But, neither China nor the USA is structurally similar to Sparta or Athens. For ease of thinking we liken the two states to either China or the USA.
Today's China is more inspired by Song dynasty which pushed economic progress through peace rather than wars like some other dynasties. China remarkably grew in terms of Gross Domestic product, imports, exports and reserves. But it still lags behind the USA.
China's GDP of 7% as a percentage of the United States' in 1980 rose to 61 % in 2015, imports from 8%to 73%, exports from 8% to 151%, and reserves from 16% to 3140%. Chinese economy doubled every seventh year. Still, it is no match for the USA. Chinese workers have become more productive. Yet they are quarter as productive as the American. China still lags behind the USA in major economic indicators. Look at Chinese economic size in terms of GDP: year 2000 ($ trillion 1.211), 2010 (($ trillion 6.101), 2016 (($ trillion 11.199). Corresponding figures for the USA are: U.S. 2010 ($ trillion 10.285), 2011 ($ trillion 14.964), 2016 ($ trillion 18.624). GDP per capita ($) for the aforementioned years from 2010 to 2016: China 940. 4,340, 8,250. U.S. 36,070, 48,950, 56,810. Researchers in R&D (per million people) China: 547.3, 903, and 1176.6. Corresponding figures for the US: 3475.7, 3868.6, and 4232. R&D expenditure (% of GDP) China: 0.896, 1.71, and 2.066. U.S.: 2.617, 2.734, and 2.794.
True, China has been the fastest-growing economy since 1979. Yet, it is nowhere near surpassing the USA even on one account that is gross Domestic Product. Heretofore are China and US figures of economic growth for the years 1977, 1987, 1997, 2003, 2008, and 2019. China: China 843,097, 1,883,027, 3,706,647, 6,187,983, 8,908,894, US$ trillion) 14.4. USA: USA: 3,868,829, 5,290,129, 7,109,175, 8,431,121, 9,485,136, and 21.44.
Engagement not containment
Wars precede isolation. A benign corollary of Sino-US rivalry is that they are not isolating from one another but engaging in multi-dimensional economic relations.
Mr. Trump was viscerally predisposed to viewing China as a looming military threat to peripheral countries, in general, and the USA, in particular. True, Mr. Biden is also viewed as an America Firster.
Biden realises that China is much behind the USA in economic and military prowess. China trails behind the USA in terms of expenditure on its defence forces and possession of actual military equipment. Despite ongoing modernization, China spends approximately $ 5 billion in arms export far below US exports of about $ 46.5 billion. China's sales are about three per cent of global sales while the USA's are about 79 per cent.
The US has over 8,000 operational and inactive warheads as against China's 240 mostly non-deployed. The US has 2,000 nuclear weapons with strategic/intercontinental-range compared with China's twenty. The US have sixteen ballistic missile submarines compared with China's one, and more than 1000 US nuclear cruise missiles, compared with none for China.
The US has ten aircraft carriers plus one under construction attached to the Fifth and Seventh Fleet. China currently has two aircraft carriers, with a third in early construction, and a fourth planned for sometime in the mid-2020 or 2030s. Their first carrier, the Liaoning was commissioned by the PLAN in 2012, though it was first laid down in the early 1990s.
Shades of China's critics
China critics in the USA are not monolithic. They have many shades including `Engagers', `Realists', `Duopolists', ` China Lead', `Declinists' and so on.
The `Critics' have an un-reconcilable antipathy toward China because of its repression of a wide spectrum of human rights (religious, labour, media and ethnic minority).
The `engagers' lookup for common ground with China as a matter of national interest. The `engagers' are optimistic that globalization, economic interdependence and rules of multilateral trade will lead to democratisation in China.
`Realist engagers' are convinced that China has learnt lessons from the collapse of the former Soviet Union about the dangers of imperial overstretch. As such, China understands the realities of the current international system and limited capacity to change it.
`China Duopolists' believe the USA and China could cooperate to bring into being a Chimerica (G-2), being the two most important countries.
The `China lead' school believes China is already on the verge of replacing the USA as the world's number-one power.
The `Declinists' believe that the demise of the US global leadership already occurred as `Washington consensus' has been replaced by `. It is now Beijing, not Washington that is dictating new rules to govern the international economy.
Joseph Biden belongs to the `America Firster' School that China can't replace the USA as number-one, even if it tries to. After visiting China, Biden wrote `the United States has nothing to fear from China since it is far ahead of China in size of the economy, per capita income, scientific innovation, and educational excellence among other indicators' (Biden, China's Rise Isn't Our Demise, New York Times, September 7, 2011, online ed.).
Global Leadership
At present, China lacks the soft and hard power to supplant the USA. To do so, China needs to:
(a) Command loyalty of the majority of the countries. (b) Initiate, innovate and articulate policies, programmes and activities, including dispensing rewards and punishments. (c) Being a `model', worth emulating, of values, culture, language, laws, and social and political practices. (d) Excel in soft-power resources such as educational and public-health systems
Concluding remarks
Thucydides traps is a china-bashing myth. Biden is a whiff of fresh air, though he has no magic wand to change the climate and trade atmosphere. He has promised to rebuild America's decrepit infrastructure, spend more on health and education, and ease immigration. He has pledged to raise tax on firms and the wealthy.
He is no revolutionary though his policies are tilted to the left of what Trump did. His job is to re-unite fractious American democracy. He is inclined to shun the personalized style of his predecessor's rule, scorning decency and truth.
Joe understands China better than his predecessor. But, it remains to be seen how the USA would set right the topsy-turvy alliances that Trump had interwoven. Confrontation with China will make it difficult for Biden to deliver his promises to the American electorate.
Xinjiang: The New Ideological Battleground between the US and China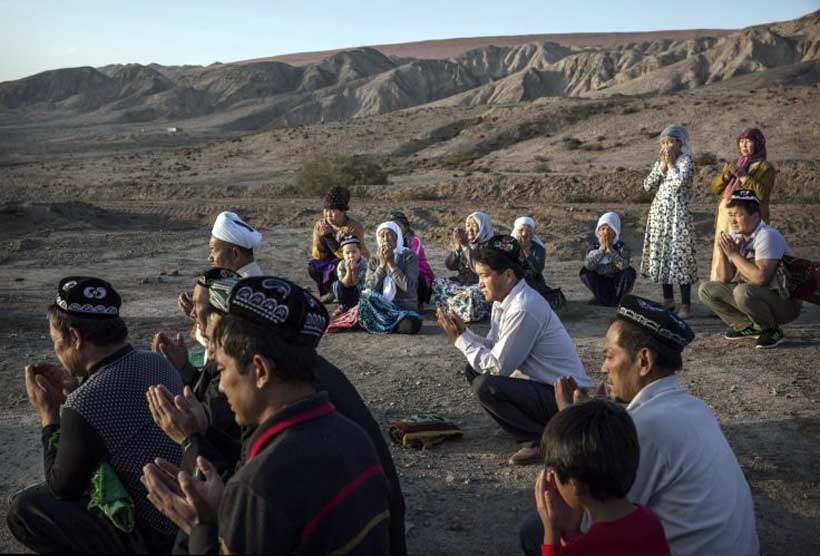 Months before the Beijing Olympics in 2008, the Uighur separatists allegedly attempted to blow up a Chinese passenger airplane unleashing a decade-long orgy of violence which lasted until 2017.  Chen Quanguo, the CPC's new party tsar in Xinjiang even proudly boasted of "zero terrorist violence" within one year after he arrived in Urumqi in 2016. This coincided with the release of President Trump's National Security Strategy in December. Some US commentators see a close link between the NSS 2017 and the sudden shifting of the US focus on the oppression of Uighurs in Xinjiang. Is this why the genocide controversy or new "great game" in Xinjiang was born? 
***
Following the passage of a bill in the US Congress in September last year that would ban imports produced by Uighur forced laborers in Xinjiang, John Pomfret, the former Washington Post bureau chief in Beijing and author of The Beautiful Country and the Middle Kingdom: America and China, 1776 to the Present, told the New Yorker in an interview: "I think that, fundamentally, we're at a point where we have an ideological problem with China. The ideological competition has many parts, and one of the parts has to do with American revulsion at Chinese human-rights abuses, not only in Xinjiang and Hong Kong but in Han dominated China as well." (Emphasis added)
Xinjiang – China: Twentieth Century and at present
The present day political strife in Xīnjiāng – the Chinese term meaning "new frontier" – is the manifestation of the People's Republic of China founded in 1949. Like Tibet, Mao's People's Liberation Army incorporated Xinjiang into the New China by force and through political maneuvers. It is the largest province in size – containing more than 18% of China's land area – and largest administrative unit within PRC. It is approximately three times the size of France and is centrally located on the Eurasian continent. Xinjiang shares international border with seven countries in South Asia and Central Asia. Yet, and ironically, the Xinjiang Uighur Autonomous Region (XUAR) became the "backyard" of New China – ideally suited site for nuclear tests and nuclear weapon facilities.
Historians of the PRC formative years have argued, the CPC inadvertently took advantage of the exceptionally favorable international environment created by the Cold War in unifying China in the 1950s. "Mao's turn to the US in 1971 and China's support for US operations inside Soviet-occupied Afghanistan, created a basis for Islamism in Xinjiang itself and unleashed powerful forces that now threaten to once again break up China," observed an international affairs commentator recently. Following the collapse of the Soviet Union and the birth of the Commonwealth of Independent States (CIS) further turned Xinjiang into a training as well as recruitment safe haven for Mujahidin militants from among the Uighur separatists. More often than not, besides being aided and funded by the Turkish government, the CIA too proactively carried out its penetration in the region.
Apparently, alarmed by the "anti-China" foreign forces' penetration into the region, the CPC began adapting countermeasures and decided to implement its policy of large-scale Han migration into the region in the 1990s. Probing the massive riots in July 2009 in the Xinjiang Uighur Autonomous Region (XUAR) capital city Urumqi, a recent research paper by Amy H. Liu and Kevin Peters claims the ethnic violence was the result of Beijing's ambitious Great Leap West plan launched in 1999. According to the two authors, while available data does show the economic benefits have been enjoyed by all people in Xinjiang, regardless of ethnicity, relations between the Han dominated Beijing and the Uyghurs in Xinjiang have remained unchanged, if not worsened.
Unity among China's ethnicities: Like "seeds of a pomegranate"
Undeterred by unprecedented violence erupting during the visit to the region by the top CPC leader, President Xi Jinping appeared more determined to crush Uighur separatist violence after his maiden "inspection tour" in 2014. It is pertinent to recall, a bomb tore through Urumqi railway station, killing three and injuring several on the day Xi arrived in the province's capital. In the preceding weeks, "dozens of civilians were hacked to death at a busy train station in China's south. A Uighur drove a car into crowds at Beijing's Tiananmen Square. Forty-three died when men threw bombs from two sports utility vehicles plowing through a busy market street in Urumqi," as reported by the Associated Press on the tenth anniversary of the July 2009 violence. But apparently, Xi had visited Xinjiang to ensure smooth implementation of what subsequently became known to the world as China's, or rather Xi's, most ambitious national strategy, i.e. One Belt, One Road (OBOR) or BRI – the Belt and Road Initiative.
In fact, a few months after the tenth anniversary of July 2009 Urumqi violence, an exclusive NYT report claimed newly appointed Chinese president Xi, also the party chief, had laid the groundwork for the crackdown in Xinjiang in a series of speeches delivered in private to officials in April 2014, just after Uighur militants stabbed more than 150 people at a train station, killing 31. "Mr. Xi called for an all-out struggle against terrorism, infiltration and separatism, using the organs of dictatorship and showing absolutely no mercy," (emphasis added) the NYT reported. "Shortly after arriving in Urumqi, at a Xinjiang Work Conference, Xi ordered the local authorities to remold the region to ward off ethnic extremism. China's ethnicities could and should be united like "the seeds of a pomegranate," the AP news, cited above, quoted state media as saying.
Interestingly, to both left and right cynics who critique China for having abandoned communism and for the party-states' woke policies towards ethnic minorities respectively, it is crystal clear that to dismiss or deny existence of re-education or internment camps, sterilization of women, mass surveillance reliant on big tech, forced labor, market expansion and police brutality etc – in China and elsewhere – is tantamount to "embracing simplistic prescriptions." Not surprisingly, even Noam Chomsky, among others, signed a statement released recently stating: "China's present signature foreign policy initiative is the "Belt and Road Initiative" (BRI) that seeks to connect the PRC economically to the rest of the Eurasian continent through large infrastructure projects that will stimulate international trade. As a result, the XUAR has become a very important strategic region for China, and the state views its indigenous populations as an obstacle to developing its vision for this future critical center of international commercial networks."
Genocide controversy in Xinjiang: What will China do?
However, without going into the merits of who is indulging in "false propaganda" and who is stating the truth with regards to the so-called "genocide" inside Xinjiang, the questions for us all to ponder are: when did we first hear about the million Uighurs being tortured in internment camps and of the genocide in Xinjiang; now that the United Nations has directly engaged with authorities in Beijing to send a UN delegation on an "unrestricted visit" to Xinjiang, what will Beijing do; if at all the UN demand is acceded to by the PRC, will the UN fact finding team's report stand the test of scrutiny by the international community or by the Chinese government; and last but not the least, will Beijing dictate the composition of the UN delegation or not?
Finally, in the face of Beijing's rigid refusal first to the European Union and most recently to the United Nations Human Rights Council (UNHRC) to conduct "unrestricted visit" to Xinjiang, it is increasingly becoming apparent China's diplomacy is facing "crisis of confidence." Besides, a recent article in ftchinese.com claims, China's initiative to conduct a visit to the troubled region by "friendly" Islamic nations has run into trouble too. With more and more developed countries, including most recently Japan, either threatening or resorting to sanctions over accusations of genocide in Xinjiang, indicates China's failure to convince the outside world of Beijing's narrative on Uighur terrorism. Sadly, however, it is quite clear Chen Quanguo, who took the helm of Xinjiang by replacing Zhang Chunxian in 2016, and who is among the top party officials sanctioned by the Biden administration recently, is not amenable to any such visits by a foreign delegation. For, it is precisely the tough measures being carried out by Chen which are being condemned by the Western governments as genocide. Chen even proudly reported recently of "zero terrorist attacks since 2017." Consider this, even the party's fourth senior most official in charge of the violence stricken region, Yu Zhengsheng, had said in 2014 after the knife stabbing at the train station in Urumqi: "It was necessary to tell the Chinese public not to apply any label – such as terrorism – to Xinjiang." (Emphasis added)
To conclude, the authorities in Beijing it seems had been preparing for long for the ideological battle moment with the US to arrive, as John Pomfret, cited above, observed. But at the same time, as in the words of globally respected veteran Chinese-American affairs scholar at Beijing's prestigious Tsinghua University, professor Yan Xuetong, leadership in Beijing has been for decades extremely cautious to prevent such ideological rivalry from intensifying. "Engaging in ideological rivalry will have negative impact on China's rejuvenation. Therefore, avoiding ideological rivalry has become a strategic principle of the Chinese government since the early 1980s when reform and opening up were gaining momentum," professor Xuetong pointed out in an exclusive opinion piece on the day of the US presidential election last November. Perhaps, Beijing would be wise to listen to the advice offered by the ftchinese.com columnist – a mainland Chinese scholar – that Chinese foreign ministry "must display more prudence and diplomacy" in fielding critical and even embarrassing questions, including ideology!