Coronavirus: Commission proposes a Digital Green Certificate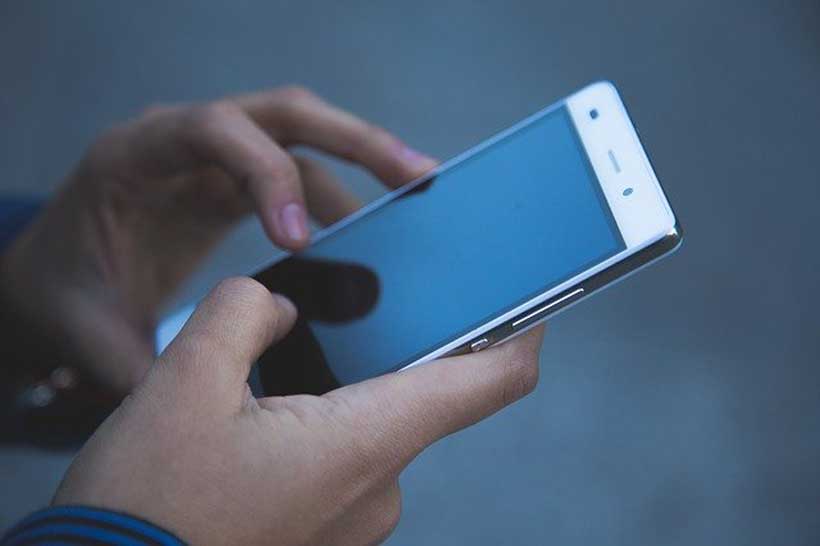 Today the European Commission is proposing to create a Digital Green Certificate to facilitate safe free movement inside the EU during the COVID-19 pandemic. The Digital Green Certificate will be a proof that a person has been vaccinated against COVID-19, received a negative test result or recovered from COVID-19. It will be available, free of charge, in digital or paper format. It will include a QR code to ensure security and authenticity of the certificate. The Commission will build a gateway to ensure all certificates can be verified across the EU, and support Member States in the technical implementation of certificates. Member States remain responsible to decide which public health restrictions can be waived for travellers but will have to apply such waivers in the same way to travellers holding a Digital Green Certificate.
Vice-President for Values and Transparency, Věra Jourová said: "The Digital Green Certificate offers an EU-wide solution to ensure that EU citizens benefit from a harmonised digital tool to support free movement in the EU. This is a good message in support of recovery. Our key objectives are to offer an easy to use, non-discriminatory and secure tool that fully respects data protection. And we continue working towards international convergence with other partners."
Commissioner for Justice, Didier Reynders, said: "With the Digital Green Certificate, we are taking a European approach to ensure EU citizens and their family members can travel safely and with minimum restrictions this summer. The Digital Green Certificate will not be a pre-condition to free movement and it will not discriminate in any way. A common EU-approach will not only help us to gradually restore free movement within the EU and avoid fragmentation. It is also a chance to influence global standards and lead by example based on our European values like data protection."
Key elements of the regulation proposed by the Commission today:
Accessible and secure certificates for all EU citizens:
The Digital Green Certificate will cover three types of certificates –vaccination certificates, test certificates (NAAT/RT-PCR test or a rapid antigen test), and certificates for persons who have recovered from COVID-19.
The certificates will be issued in a digital form or on paper. Both will have a QR code that contains necessary key information as well as a digital signature to make sure the certificate is authentic.
The Commission will build a gateway and support Member States to develop software that authorities can use to verify all certificate signatures across the EU. No personal data of the certificate holders passes through the gateway, or is retained by the verifying Member State.
The certificates will be available free of charge and in the official language or languages of the issuing Member State and English.
Non-discrimination:
All people – vaccinated and non-vaccinated – should benefit from a Digital Green Certificate when travelling in the EU. To prevent discrimination against individuals who are not vaccinated, the Commission proposes to create not only an interoperable vaccination certificate, but also COVID-19 test certificates and certificates for persons who have recovered from COVID-19.
Same right for travellers with the Digital Green Certificate –where Member States accept proof of vaccination to waive certain public health restrictions such as testing or quarantine, they would be required to accept, under the same conditions, vaccination certificates issued under the Digital Green Certificate system. This obligation would be limited to vaccines that have received EU-wide marketing authorisation, but Member States can decide to accept other vaccines in addition.
Notification of other measures – if a Member State continues to require holders of a Digital Green Certificate to quarantine or test, it must notify the Commission and all other Member States and explain the reasons for such measures.
Only essential information and secure personal data:
The certificates will include a limited set of information such as name, date of birth, date of issuance, relevant information about vaccine/test/recovery and a unique identifier of the certificate. This data can be checked only to confirm and verify the authenticity and validity of certificates.
The Digital Green Certificate will be valid in all EU Member States and open for Iceland, Liechtenstein, Norway as well as Switzerland. The Digital Green Certificate should be issued to EU citizens and their family members, regardless of their nationality. It should also be issued to non-EU nationals who reside in the EU and to visitors who have the right to travel to other Member States.
The Digital Green Certificate system is a temporary measure. It will be suspended once the World Health Organization (WHO) declares the end of the COVID-19 international health emergency.
Next Steps
To be ready before the summer, this proposal needs a swift adoption by the European Parliament and the Council.
In parallel, Member States must implement the trust framework and technical standards, agreed in the eHealth network, to ensure timely implementation of the Digital Green Certificate, their interoperability and full compliance with personal data protection. The aim is to have the technical work and the proposal completed in the coming months.
Background
To comply with the measures to limit the spread of the coronavirus, travellers in the EU have been asked to provide various documents, such as medical certificates, test results, or declarations. The absence of standardised formats has resulted in travellers experiencing problems when moving within the EU. There have also been reports of fraudulent or forged documents.
In their statement adopted following the informal video conferences on 25 and 26 February 2021, the members of the European Council called for work to continue on a common approach to vaccination certificates. The Commission has been working with the Member States in the eHealth Network, a voluntary network connecting national authorities responsible for eHealth, on preparing the interoperability of vaccination certificates. Guidelines were adopted on 27 January and updated on 12 March, and the trust framework outline was agreed on 12 March 2021.
Today the Commission adopted a legislative proposal establishing a common framework for a Digital Green Certificate. The Commission also adopted a complementary proposal to ensure that the Digital Green Certificate is also issued to non-EU nationals who reside in Member States or Schengen Associated States and to visitors who have the right to travel to other Member States. Separate proposals to cover citizens and non-EU citizens are necessary for legal reasons; there is no difference in treatment of citizens and eligible non-EU citizens for the purpose of the certificates.
DiscoverEU awards 35,000 rail tickets to young people this autumn
Today, the Commission is releasing the DiscoverEU autumn call, thanks to which 35,000 young people will receive a rail pass to explore Europe and its rich culture.
The call is open to applicants from Erasmus+ programme countries, from today at noon to 25 October at noon. In order to win a travel pass, young people are invited to apply on the European Youth Portal, answer 5 quiz questions and a subsidiary one. Applicants who have successfully filled in the selection quiz, born between 1 January and 31 December 2004 will be able to travel in Europe for up to 30 days during the travel period 1 March 2023 and 29 February 2024.
Commissioner for Innovation, Research, Culture, Education and Youth, Mariya Gabriel, said: "2022 is the European Year of Youth and this is a crucial moment in European history. We need to focus on the younger generations, to offer them the possibility to broaden their horizon in order to build a more connected and tolerant world. This is what DiscoverEU is about. Through travelling, it allows young people to explore our diversity but also find out so many similarities."
With the European Year of Youth 2022, the number of travel passes has been boosted. In total, 70,000 passes are made available this year. DiscoverEU is now part of Erasmus+, therefore participants from Iceland, Liechtenstein, North Macedonia, Norway, Serbia and Turkey are also eligible to apply.
Recipients will continue benefitting from a discount card with more than 40,000 discount possibilities on public transport, culture, accommodation, food, sports and other services available in the eligible countries.
As part of the European Year of Youth, the Commission has launched the flagship initiative 'Youth discovers culture thanks to DiscoverEU in 2022′. That is why on 25 May 2022, the DiscoverEU Culture Route was launched. It combines various destinations and cultural branches, including architecture, music, fine art, theatre, fashion, design and more. DiscoverEU travellers can visit the European Capitals of Culture, destinations added on the prestigious UNESCO World Heritage List, or holders of the European Heritage Label. Moreover, they can also stop at locations with the Access City Award label. These are cities that have gone above and beyond to become more accessible to everyone, regardless of age, mobility or ability.
Erasmus+ National Agencies support young people through pre-departure information meetings preparing them for their journey. Through these meetings, DiscoverEU aims to promote discussions on sustainability, culture, and European identity, among others. In addition, as part of the European Year of Youth, the agencies organise the DiscoverEU Meet-ups, an initiative launched in summer 2022 composed of an exciting cultural programme between one and three days across all Erasmus+ countries. 49 of these Meet-ups have taken place so far and will continue in future years.
As social inclusion is a top priority of the Erasmus+ programme, participants with disabilities or health issues can be accompanied on their journeys. Apart from the travel costs, additional individual help is also provided. This year, the Erasmus+ National Agencies are also launching the DiscoverEU Inclusion Action, allowing organisations working with young people with fewer opportunities, to apply for grant.
The Commission encourages sustainable travel by rail. Special arrangements are available for young people from outermost regions, Overseas Counties and Territories, remote areas and islands.
Background
The Commission launched DiscoverEU in June 2018, following a preparatory action from the European Parliament. It has been integrated into the new Erasmus+ programme 2021-2027.
Since 2018, nearly 754,000 candidates applied for 165,000 travel passes available. According to the past travel survey, 66% of candidates declared that they travelled for the first time by train out of their country of residence. For many, it was also the first time they travelled without parents or accompanying adults and the majority indicated that they had become more independent.
The DiscoverEU experience has given them a better understanding of other cultures and of European history. It has also improved their foreign language skills. Two-thirds said that they would not have been able to finance their travel pass without DiscoverEU. Participants are invited to become DiscoverEU Ambassadors to champion the initiative. They are also encouraged to contact fellow travellers on the official DiscoverEU group online to share experiences and exchange tips, particularly on cultural experiences, or on how to travel digitally and sustainably.
To apply, eligible candidates need to complete a multiple-choice quiz on general knowledge about the European Union and other EU initiatives targeting young people. An additional question invites applicants to make an estimate of how many people apply in this round who are born on a Tuesday. The closer the estimate is to the correct answer, the more points the applicant gets. This will enable the Commission to rank the applicants. The Commission will offer travel passes to applicants following their ranking, until the available tickets run out.
UN urges investment in clean, sustainable tourism
International tourism is showing strong signs of recovery, with tourist numbers rising to 57 per cent of pre-pandemic levels. On World Tourism Day, marked on Tuesday, the UN is calling for a major global rethink of the sector, to ensure that tourism is sustainable, and benefits local communities.
The UN World Tourism Organization (UNWTO) released encouraging news on Monday, with its latest World Tourism Barometer, which shows that international tourism arrivals almost tripled in the first seven months of 2022 (compared to the same period in 2021).
Cautious optimism
The agency's Panel of Tourism Experts expressed cautious confidence for the rest of year, and into 2023, despite the uncertain economic environment: increasing interest rates, rising energy and food prices, and the growing prospects of a global recession, continue to pose major threats to the sector.
In a message released to mark the Day, the UN Secretary-General, António Guterres, hailed tourism's ability to drive sustainable development, and called for more investment in clean and sustainable tourism, the creation of decent jobs, and for measures to ensure that profits benefit host countries and local communities.
Go green to survive
"Governments, businesses and consumers must align their tourism practices with the Sustainable Development Goals and a 1.5 degree future", said Mr. Guterres, referring to international agreements aimed at keeping global warming in check. "The very survival of this industry, and many tourist destinations, such as Small Island Developing States, depends on it."
"The restart of tourism everywhere brings hope," declared Zurab Pololikashvili, UNWTO Secretary-General, in his address at the opening of the official celebrations organized for the Day, in the Indonesian resort city of Bali.
Mr. Pololikashvili described tourism, which employs around 10 per cent of the global workforce, as the "ultimate cross-cutting and people-to-people sector, which touches on almost everything we do."
Report card
To mark the day, UNWTO launched its first World Tourism Day Report, the first in an annual series of updates and analysis of the Organization's work guiding the sector forward.
The report contains updates on the agency's activities in key areas including gender equality, sustainability and climate action, tourism governance and investments and innovation.
Representatives of the G20 group of the world's leading economies, including tourism ministers, will meet in Bali in November. Ahead of the event, UNWTO has produced a set of guidelines for ministers, to enable them to support resilient and sustainable tourist businesses, which take into account human capital, innovation, youth and women empowerment, and climate action.
Ensure zero-tolerance for sexual exploitation: UN rights expert
An independent UN rights expert released a statement ahead of the Day, to call for Governments to ensure that the tourism industry is free from child forced labour, sexual abuse and sexual exploitation.
Mama Fatima Singhateh, UN Special Rapporteur on the sale and sexual exploitation of children, warned that the COVID-19 pandemic, climate change and socioeconomic setbacks have caused enormous strains on child protection systems.
This, she said, has made children more vulnerable to sale, trafficking and sexual exploitation in the context of travel and tourism, especially in countries that have traditionally relied on the income generated from travel and tourism.
Samoa welcomes international travellers with airport celebrations as borders reopen
After years of the COVID-19 pandemic throwing international travel into turmoil, Samoa's beautiful shorelines have once again welcomed international travellers on the first direct flights from American Samoa, Fiji, Australia and New Zealand.
Straight off the flights, passengers were greeted by the Minister of Tourism, Hon. Toeolesulusulu Cedric Schuster and the Samoa Tourism Authority Board of Directors and CEO, as well as the High Commissioner of Australia HE Emily Luck who was at Faleolo International Airport to welcome the first direct flight from Sydney/Brisbane.
Excitement ensued with a fresh ula offering and welcome by Miss Samoa and the Samoa Tourism team in traditional wear, the Return to Paradise Resort string guitar ensemble, and multiple cultural performances in the arrival hall and concourse by Samoa Airport Authority and Tasi and Alii's.
Tourism Minister, Hon. Toeolesulusulu Cedric Schuster commented on the reopening saying "The past two years have been a trying time for the world over, but as Samoa reopens its borders, it is our acknowledgement that our internal protection measures are safe for our people and for the yearning travellers who are wanting to visit family and friends, and who are eager to explore our heritage and natural environment,"
"We look forward to hosting all visitors, and showcasing our culture and environment, and pray that we continue to be mindful of the necessary travel health advisories for all of our protection."
Pre-COVID, Samoa welcomed 181,000 international visitors in 2019. Visitor spend in the same year totalled WST 528 million.
Newly appointed Samoa Tourism Authority CEO, Pativaine Petaia-Tevita, shared her excitement and optimism for the return of international visitors to Samoan shores.
"We are very excited to welcome back travellers on the first direct flights since our reopening. Samoa has been waiting for this moment for a long time and it was wonderful and uplifting to see passengers fill the terminal once again."
"Our reopening is a special milestone which we celebrated in a special way along with the return of international visitors including family and friends."
In preparation for the reopening, a series of developments and new processes were put in place to ensure Samoa would be travel ready, and that the health and safety of locals and international travellers remained of utmost priority. Samoa's robust preparations include the achievement of high vaccination rates, training and upskilling for local employees, upgraded travel instructions and bolstered testing capabilities.
Vaccination rates were pivotal in the decision to reopen, with the most recent data showing almost 93% of Samoa's eligible population, aged 5 years and over, has been fully vaccinated.
Big ticket attractions and much-loved natural treasures are primed and ready to receive the influx of travellers over the coming months, including the famous To Sua Ocean Trench, Piula Cave Pool, Afu Aau Waterfalls, Lalomanu Beach, and Samoan Cultural Village.
For more information on Samoa's travel guidelines, as well as inspiration on things to do while visiting Samoa, please visit the Samoa Tourism website.