Coronavirus: Commission proposes a Digital Green Certificate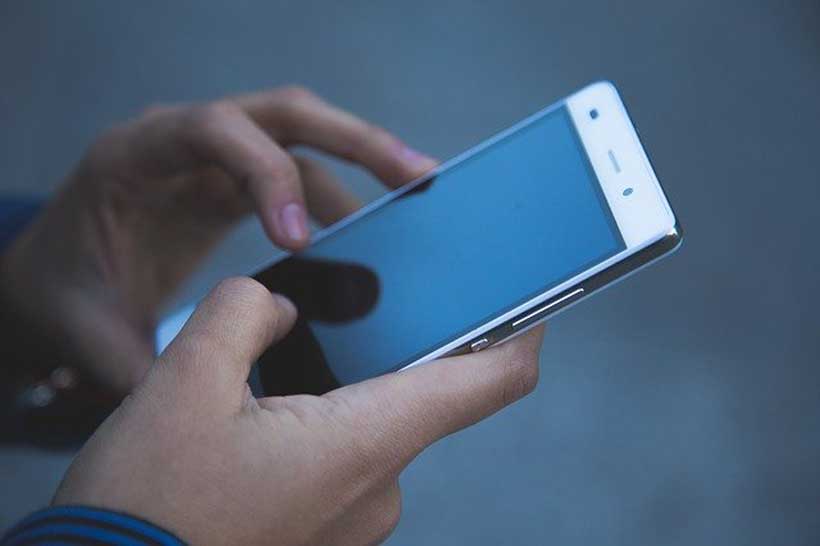 Today the European Commission is proposing to create a Digital Green Certificate to facilitate safe free movement inside the EU during the COVID-19 pandemic. The Digital Green Certificate will be a proof that a person has been vaccinated against COVID-19, received a negative test result or recovered from COVID-19. It will be available, free of charge, in digital or paper format. It will include a QR code to ensure security and authenticity of the certificate. The Commission will build a gateway to ensure all certificates can be verified across the EU, and support Member States in the technical implementation of certificates. Member States remain responsible to decide which public health restrictions can be waived for travellers but will have to apply such waivers in the same way to travellers holding a Digital Green Certificate.
Vice-President for Values and Transparency, Věra Jourová said: "The Digital Green Certificate offers an EU-wide solution to ensure that EU citizens benefit from a harmonised digital tool to support free movement in the EU. This is a good message in support of recovery. Our key objectives are to offer an easy to use, non-discriminatory and secure tool that fully respects data protection. And we continue working towards international convergence with other partners."
Commissioner for Justice, Didier Reynders, said: "With the Digital Green Certificate, we are taking a European approach to ensure EU citizens and their family members can travel safely and with minimum restrictions this summer. The Digital Green Certificate will not be a pre-condition to free movement and it will not discriminate in any way. A common EU-approach will not only help us to gradually restore free movement within the EU and avoid fragmentation. It is also a chance to influence global standards and lead by example based on our European values like data protection."
Key elements of the regulation proposed by the Commission today:
Accessible and secure certificates for all EU citizens:
The Digital Green Certificate will cover three types of certificates –vaccination certificates, test certificates (NAAT/RT-PCR test or a rapid antigen test), and certificates for persons who have recovered from COVID-19.
The certificates will be issued in a digital form or on paper. Both will have a QR code that contains necessary key information as well as a digital signature to make sure the certificate is authentic.
The Commission will build a gateway and support Member States to develop software that authorities can use to verify all certificate signatures across the EU. No personal data of the certificate holders passes through the gateway, or is retained by the verifying Member State.
The certificates will be available free of charge and in the official language or languages of the issuing Member State and English.
Non-discrimination:
All people – vaccinated and non-vaccinated – should benefit from a Digital Green Certificate when travelling in the EU. To prevent discrimination against individuals who are not vaccinated, the Commission proposes to create not only an interoperable vaccination certificate, but also COVID-19 test certificates and certificates for persons who have recovered from COVID-19.
Same right for travellers with the Digital Green Certificate –where Member States accept proof of vaccination to waive certain public health restrictions such as testing or quarantine, they would be required to accept, under the same conditions, vaccination certificates issued under the Digital Green Certificate system. This obligation would be limited to vaccines that have received EU-wide marketing authorisation, but Member States can decide to accept other vaccines in addition.
Notification of other measures – if a Member State continues to require holders of a Digital Green Certificate to quarantine or test, it must notify the Commission and all other Member States and explain the reasons for such measures.
Only essential information and secure personal data:
The certificates will include a limited set of information such as name, date of birth, date of issuance, relevant information about vaccine/test/recovery and a unique identifier of the certificate. This data can be checked only to confirm and verify the authenticity and validity of certificates.
The Digital Green Certificate will be valid in all EU Member States and open for Iceland, Liechtenstein, Norway as well as Switzerland. The Digital Green Certificate should be issued to EU citizens and their family members, regardless of their nationality. It should also be issued to non-EU nationals who reside in the EU and to visitors who have the right to travel to other Member States.
The Digital Green Certificate system is a temporary measure. It will be suspended once the World Health Organization (WHO) declares the end of the COVID-19 international health emergency.
Next Steps
To be ready before the summer, this proposal needs a swift adoption by the European Parliament and the Council.
In parallel, Member States must implement the trust framework and technical standards, agreed in the eHealth network, to ensure timely implementation of the Digital Green Certificate, their interoperability and full compliance with personal data protection. The aim is to have the technical work and the proposal completed in the coming months.
Background
To comply with the measures to limit the spread of the coronavirus, travellers in the EU have been asked to provide various documents, such as medical certificates, test results, or declarations. The absence of standardised formats has resulted in travellers experiencing problems when moving within the EU. There have also been reports of fraudulent or forged documents.
In their statement adopted following the informal video conferences on 25 and 26 February 2021, the members of the European Council called for work to continue on a common approach to vaccination certificates. The Commission has been working with the Member States in the eHealth Network, a voluntary network connecting national authorities responsible for eHealth, on preparing the interoperability of vaccination certificates. Guidelines were adopted on 27 January and updated on 12 March, and the trust framework outline was agreed on 12 March 2021.
Today the Commission adopted a legislative proposal establishing a common framework for a Digital Green Certificate. The Commission also adopted a complementary proposal to ensure that the Digital Green Certificate is also issued to non-EU nationals who reside in Member States or Schengen Associated States and to visitors who have the right to travel to other Member States. Separate proposals to cover citizens and non-EU citizens are necessary for legal reasons; there is no difference in treatment of citizens and eligible non-EU citizens for the purpose of the certificates.
Promoting 'Brand Africa' to Realize the Continent's Tourism Potential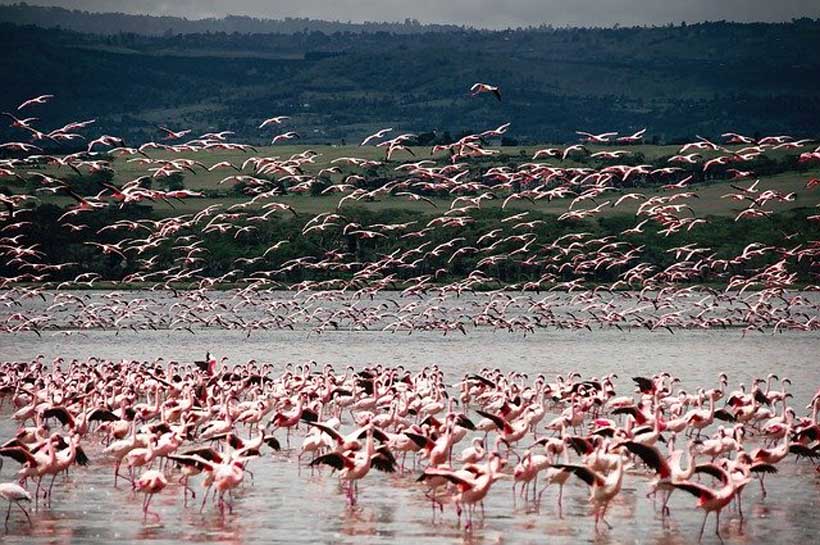 UNWTO's African Member States will work together to establish a new narrative for tourism across the continent. To better realize tourism's potential to drive recovery, UNWTO and its Members will also work with the African Union and the private sector to promote the continent to new global audiences through positive, people-centred storytelling and effective branding.
With tourism recognized as an essential pillar of sustainable and inclusive development for the continent, UNWTO welcomed high-level delegates to the first Regional Conference on Strengthening Brand Africa. The conference featured the participation of the political leadership of host country Namibia, alongside public and private sector leaders from across the continent.
UNWTO Secretary-General Zurab Pololikashvili welcomed the common determination to rethink as well as restart tourism. "African destinations must take the lead in celebrating and promoting the continent's vibrant culture, youthful energy and entrepreneur spirit, and its rich gastronomy", he said.
Windhoek Pledge puts people first
On the back of a series of workshops and a Ministerial Think Tank, UNWTO's African Member States unanimously endorsed the Windhoek Pledge on Advocating Brand Africa. Under the terms of the Windhoek Pledge, Members will engage both public and private sector stakeholders as well as local communities to build a new, inspiring narrative for tourism across the continent. They will identify positive, human-centred stories, and through strengthened partnerships with the media, showcase them to the world, reaching new and diverse tourism source markets.
Over the coming weeks, UNWTO will work with all signatories to create a common roadmap towards establishing Brand Africa. This will include establishing common values and goals and identifying funding needs and opportunities as well as providing branding toolkits for destinations, including guidelines and recommendations and training and capacity building in market intelligence, digital marketing and data management.
Bilateral meetings show support for tourism
Alongside the conference, UNWTO Secretary-General Zurab Pololikashvili, held high-level talks on the restart of tourism with President of Namibia Hage Geingob, as well as with the country's Deputy Prime Minister Netumbo Nandi-Ndaitwah and with the African Union Commissioner for Trade and Industry Albert Muchanga
New report on single-use plastic products aims to advance sustainability in travel and tourism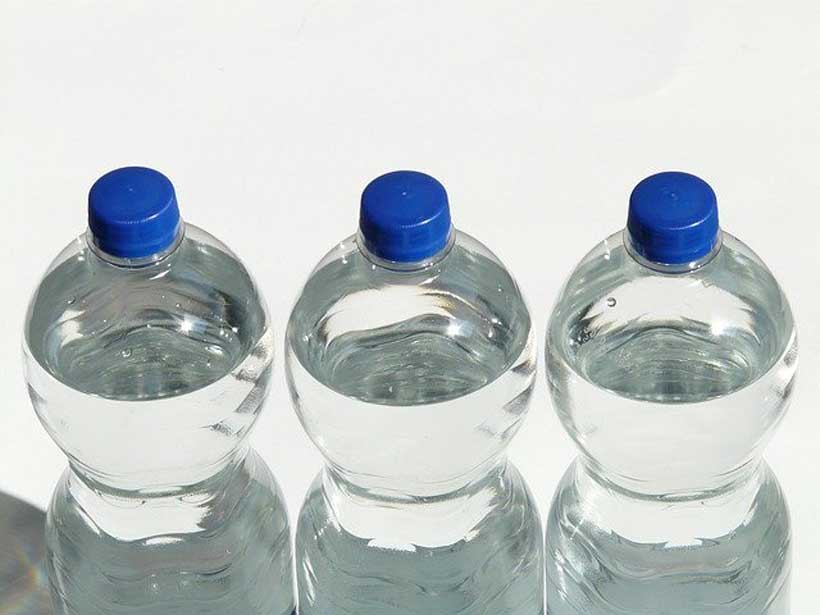 The World Travel & Tourism Council (WTTC) and the United Nations Environment Programme (UNEP), launch a major new report today, addressing the complex issue of single-use plastic products within Travel & Tourism.
'Rethinking Single-Use Plastic Products in Travel & Tourism' launches as countries around the world begin to reopen, and the Travel & Tourism sector starts to show signs of recovery from the COVID-19 pandemic which has been devastating.
The report is a first step to mapping single-use plastic products across the Travel & Tourism value chain, identifying hotspots for environmental leakages, and providing practical and strategic recommendations for businesses and policymakers.
It is intended to help stakeholders take collective steps towards coordinated actions and policies that drive a shift towards reduce and reuse models, in line with circularity principles, as well as current and future waste infrastructures.
The report's recommendations include redefining unnecessary single-use plastic products in the context of one's own business; giving contractual preference to suppliers of reusable products; proactively planning procedures that avoid a return to single-use plastic products in the event of disease outbreaks; supporting research and innovation in product design and service models that decrease the use of plastic items, and revising policies and quality standards with waste reduction, and circularity in mind.
Virginia Messina, Senior Vice President and Acting CEO, WTTC said: "WTTC is proud to release this important high-level report for the sector, focusing on sustainability and reducing waste from single-use plastic products in Travel & Tourism.
"The COVID-19 pandemic has accelerated the sustainability agenda with businesses and policymakers now putting an even stronger focus on it. As a growing priority, businesses are expected to continue to reduce single-use plastic products waste for the future and drive circularity to protect not only our people, but importantly, our planet.
"It is also becoming clear that consumers are making more conscious choices, and increasingly supporting businesses with sustainability front of mind."
Single-use plastic products can be a threat to the environment and human health and without deliberate effort across the sector, Travel & Tourism can and will contribute significantly to the issue.
The COVID-19 pandemic has had both negative and positive impacts on single-use plastics pollution.
The demand for single-use plastics items has increased with safety being a high concern among tourists and take-away services being on the rise. According to the Thailand Environment Institute, plastic waste has increased from 1,500 tons to a staggering 6,300 tons per day, owing to soaring home deliveries of food.
However, the pandemic has also catalysed consumer demand for green tourism experiences around the world, with a 2019 global study finding 82% of respondents are aware of plastic waste and are already taking practical actions to tackle pollution.
The report recognises that global solutions are required to address corporate concerns about the use of single-use plastic products. It aims to support informed decision making based on the potential impacts of trade-offs and of unintended burden shifting when considering the transition to sustainable alternatives.
Sheila Aggarwal-Khan, Director of the Economy Division, UNEP said:
"Travel & Tourism has a key role to play in addressing the triple planetary crises of climate change, biodiversity loss and pollution, as well as making circularity in the use of plastics a reality.
The advent of COVID-19 and consequent proliferation of single-use plastic products has added urgency to the crises. With this report, we hope to encourage stakeholders in this industry to come together to address this multifaceted challenge. Only by doing so, can we ensure meaningful and durable change."
With around 90 percent of ocean plastic derived from land-based sources and the annual damage of plastics to marine ecosystems amounting to US$13 billion per year, proactively addressing the challenge of plastics within the Travel & Tourism sector is key.
UNWTO and Greece to Collaborate on Maritime Tourism Research Centre
UNWTO is to collaborate with the Greek Ministry of Tourism in establishing a first research station dedicated to measuring the sustainable development of coastal and maritime tourism across the Mediterranean.
The new monitoring centre will be based at the University of the Aegean in Greece. From here, experts will capture and collate measurement data and analysis relating to the environmental, economic, and social impact of tourism.
UNWTO Secretary-General Zurab Pololikashvili said: "Coastal and Maritime tourism is one of the most important economic drivers within the Mediterranean basin. This new research centre can provide key data to guide the restart and future development of the sector, ensuring it fulfils its potential to provide opportunity for coastal communities and to protect and celebrate natural and cultural heritage."
The United Nations specialized agency and the Ministry of Tourism confirmed their collaboration on the initiative during the UNWTO High-Level Conference on Coastal and Maritime Tourism, held in Athens and co-hosted by Cruise Lines International Association (CLIA) and Celebrity Cruises.

The Tourism Minister of Greece Harry Theoharis said: "I express my immense gratitude for UNWTO's support in this endeavour. The Research Center will soon become a reference point for the study and protection of our coasts and seas."
Pierfrancesco Vago, Global Chairman of CLIA and Executive Chairman of MSC Cruises added: "CLIA is pleased to support the UNWTO research and monitoring centre on sustainability and coastal maritime tourism in the Mediterranean. As part of the cruise industry's commitment to responsible travel, we are pursuing carbon neutral cruising in Europe by 2050, and we work closely with cruise destinations and coastal communities to support economic growth in a sustainable manner.