Coronavirus: A common path to Europe's safe re-opening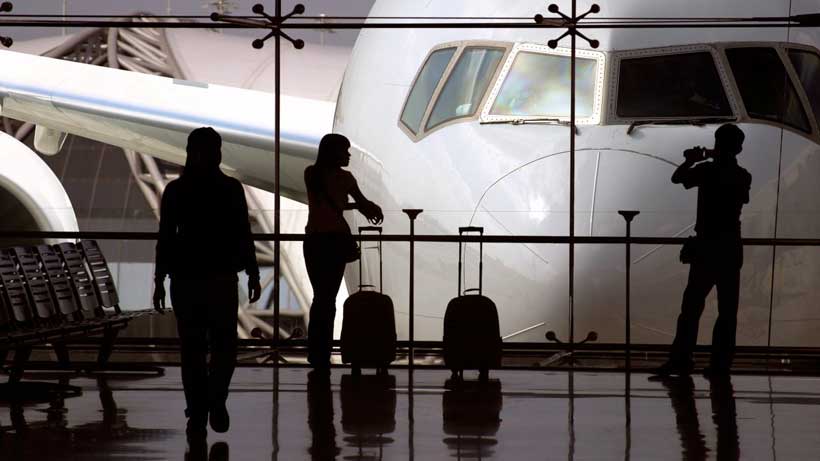 Ahead of the meeting of European leaders on 25 March, the Commission is calling on Member States to prepare for a coordinated approach to a gradual lifting of COVID-19 restrictions when the epidemiological situation will allow. In a Communication adopted today, it charts the way ahead for a balanced policy and common EU approach, pointing to what we need to do to advance the time when we can recover our European way of life, and do so in a safe and sustainable way with control over the virus.
While the epidemiological situation requires continued control until a sufficient vaccination coverage is achieved, the conditions must be created across the Single Market to allow for safe and sustained re-opening, so that citizens can enjoy their rights and economic and social activity can resume. This includes the deployment of a Digital Green Certificate covering vaccination, testing and recovery; the use of a common framework for response measures; guidance on additional testing strategies, such as wastewater monitoring to track variants; investment in diagnostics and treatments. The Communication also highlights actions to build global resilience through COVAX and an EU vaccine sharing mechanism.
Vice-President for Promoting our European Way of Life, Margaritis Schinas, said: "The common path forward requires a safe and sustainable approach for the benefit of all Europeans. In lifting restrictions, we must learn the lessons of 2020 and avoid damaging and costly cycles of opening and closing. Today's Communication includes a balanced package of existing and new measures. We are looking forward to the endorsement of Member States at the upcoming European Council. Every day we get closer to achieving our vaccination goals and the recovery of our European way of life."
Commissioner for Health and Food Safety, Stella Kyriakides, said: "Today we are proposing a common EU approach that will lead us on the way to our goal of re-opening the EU in a safe, sustainable and predictable way. The situation with the virus in Europe is still very challenging and confidence in decisions taken are crucial. It is only through a joint approach that we can return safely to full free movement in the EU, based on transparent measures and full mutual confidence."
Key steps and tools set out by the Commission:
Digital Green Certificates
Today, the Commission has adopted a legislative proposal establishing a common framework for a Digital Green Certificate covering vaccination, testing and recovery. This is an EU level approach to issuing, verifying and accepting certificates to facilitate free movement within the EU, based on a strict respect for non-discrimination and of the fundamental rights of EU citizens.
A technical framework will be defined at EU level, to be put in place by mid-June, to ensure security, interoperability, as well as full compliance with personal data protection. It will also allow the possibility to extend to compatible certificates issued in third countries.
A European framework for COVID-19 response measures
The European Centre for Disease Prevention and Control is setting out a framework to help Member States take decisions on implementing restrictions. The approach will define tiers reflecting the epidemiological situation in each Member State. It will allow simulations to illustrate how much leeway each Member State has to reduce response measures without risking a reversal in the spread of the virus. An interactive digital tool developed by ECDC will be operational in April for use by Member States.
Guidance to support additional testing and tracing strategies
Self-tests for COVID-19 (both self-swabbing and self-testing kits) are now starting to enter the market. ECDC will publish today a technical guidance on COVID-19 self-tests, including details on their availability, their clinical performance compared to the "gold standard" RT-PCR tests, their implications for reporting and epidemiological surveillance, and the settings for their appropriate use.
The Commission is today adopting a Recommendation asking the Member States to put in place wastewater monitoring to track COVID-19 and its variants, share the data with competent health authorities for early detection of the presence of the virus, and identify clusters. It promotes the use of common methods for sampling, testing and data analysis, supported by a European exchange platform, and foresees respective financial support.
Data exchange between Member States' contact tracing authorities can be particularly important when travellers are crossing borders in close proximity to each other, such as in airplanes or trains. Digital Passenger Locator Forms can be used by Member States to collect data from cross-border travellers entering their territory. In order for Member States to exchange relevant data through the exchange platform developed by the Commission and EASA, the Commission will publish draft measures establishing the necessary legal conditions for processing such personal data, to be adopted by the time of the summer travelling season.*
Investment in treatments
A common EU strategy on therapeutics is planned for mid-April to speed up research and manufacturing to ensure quick access to valuable treatments. More flexible regulatory measures for therapeutics, such as labelling facilitations, will be deployed to enable rapid supply at large scale during the pandemic.
Helping the tourism and culture sectors to prepare for safe re-opening
In the tourism and hospitality sector, the Commission has asked the Standardisation Organisation, CEN, to develop, in cooperation with industry and Member States, a voluntary sanitary seal to be used by establishments. This deliverable will be available by summer.
The Commission will promote EU cultural heritage sites and cultural routes, as well as cultural events and festivals, through an EU social media campaign on sustainable cultural tourism. New initiatives will be backed up when conditions allow through Erasmus+ and its DiscoverEU action to promote the discovery by young people of Europe's cultural heritage by rail, during and beyond the European Year of Rail.
EU Vaccine Sharing Mechanism
A sustainable path out of the COVID-19 pandemic in the EU depends on progress at the global level. No country or region in the world will be safe from COVID-19 unless it is contained globally. The EU and its Member States are leading investment in the global COVAX Facility and are establishing a coordinated European approach to vaccine sharing by setting up an EU Vaccine Sharing Mechanism to help partner countries overcome the pandemic. The European approach to vaccine sharing will help neighbouring and partner countries overcome the pandemic and comes on top of the €2.2 billion EU investment from Team Europe (Commission, Member States and EIB) in COVAX.
Next Steps
The next months of the COVID-19 pandemic will require decisive action to ensure a sustainable and safe re-opening of our societies and economies. Coordinated action is needed at all levels to ensure that the next steps are as effective as possible in driving down the coronavirus, supporting citizens and businesses, and allowing our societies to return to a more normal situation. The EU set up a European bio-defence preparedness plan "HERA Incubator" against COVID-19 variants to bring together researchers, biotech companies, manufacturers, regulators and public authorities to monitor variants, exchange data and cooperate on adapting vaccines. Over the longer-term, the EU must also put in place a stronger framework for resilience and preparedness in the eventuality of future pandemics. This is already the objective of the proposals for a European Health Union.
The European Parliament and the Council should fast-track discussions, reach an agreement on the proposal for a Digital Green Certificate, and agree an approach to a safe opening based on a solid scientific framework. The European Commission will continue supporting the ramping up of vaccines production, and pursue technical solutions to increase interoperability of national systems to exchange data. Member States should accelerate vaccination programmes, ensure that temporary restrictions are proportionate and non-discriminatory, designate contact points to collaborate on wastewater surveillance and report on efforts made, and launch the technical implementation of the Digital Green Certificates in view of the fast-tracked adoption of the proposal.
In June 2021, upon request by the European Council, the European Commission will publish a paper on the lessons learnt from the pandemic and the way towards a more resilient future.
Europe and Central Asia Ministers endorse new roadmap to reduce risk of disasters amid Covid-19 crisis
Governments across Europe and Central Asia have backed a roadmap towards preventing future disasters including new pandemics in the face of growing threats from climate change and disease outbreaks.
As Europe witnesses a resurgence of Covid-19 cases after a summer of lethal floods, forest fires, and disaster-induced displacement, ministers from 27 countries endorsed the 2021-2030 plan at the European Forum for Disaster Risk Reduction (EFDRR), hosted by the Government of Portugal and organised by the UN.
"This European Forum for Disaster Risk Reduction comes at an important moment, in the aftermath of COP26 in Glasgow," said António Guterres, UN Secretary General.
"While Disaster Risk Reduction covers hazards that goes beyond climate, it is clear that the world will live with extreme weather events for generations to come.
"Prevention saves lives – and money. The Covid-19 pandemic, for example, could have been mitigated by an investment of billions instead of a response which is costing trillions."
The roadmap sets out concrete priorities and actions to reduce disaster risk and losses as part of the Global Agreement on the Sendai Framework for Disaster Risk Reduction. These include strengthening national and local strategies to bolster a range of disaster risk, including pandemic preparedness in light of the lessons learned during the Covid-19 pandemic.
The roadmap also prioritises investment in critical infrastructure to protect against rapidly increasing climate risk, early warning systems to save more lives from disasters and working together to tackle cross border risk.
While demonstrating regional cooperation and solidarity, ministers participating in the Forum also outlined the commitments made at a national level to preventing future disasters.
Host Portugal emphasised how the Portuguese government and agencies have taken a proactive approach to manage disaster risk in the five years since the devastating wildfires of 2017, in which scores of people lost their lives, rather than react to disasters after they happen.
Eduardo Cabrita, Minister of Internal Affairs of Portugal, said: "We should act at the local level, at the national level, at the European level, and at the global level. This meeting comes at a critical moment in our region which is still impacted by the Covid-19 pandemic and is increasingly affected by climate change."
"Europe and Central Asia has witnessed a growing number of disruptive events in recent years, from the Covid-19 pandemic to wildfires and flooding, many of which have been exacerbated by the worsening impacts of climate change," said Mami Mizutori, UN Special Representative of the Secretary General for Disaster Risk Reduction.
"By supporting the EFDRR roadmap, European and Central Asian governments demonstrate their commitment to investing in prevention rather than risk exposure to the mounting costs of climate change and other hazards."
According to the latest IPCC Report, extreme rainfall and flooding are projected to increase across most parts of Europe with a temperature increase of 1.5C. Under a 3C increase, the economic cost of future climate-related disasters is projected to be 15 times greater than it is today.
Extreme weather events have doubled over the last 20-year period when compared with the previous two decades, and every $1 invested in improving the resilience of critical infrastructure could save up to $4 in reconstruction
The EFDRR Roadmap 2021-2030 supports the Sendai Framework's coordinated implementation for disaster risk reduction as well as the UN's Sustainable Development Goals, which include climate action, and sustainable cities and communities.
Commission adopts contingency plan for food supply and food security in times of crisis
Following the COVID-19 crisis and as announced in the Farm to Fork Strategy, the EU intends to step up coordination at European level to ensure citizens do not face food shortages during crises. The contingency plan adopted today acknowledges the overall resilience of the EU food supply chain, identifies existing shortcomings, and puts forward actions to improve preparedness at EU level. To do this, the Commission will establish a European Food Security Crisis preparedness and response Mechanism (EFSCM), a group of food supply chain experts coordinated by the Commission to exchange data, practices and strengthen coordination.
Lessons learnt from the COVID-19 crisis
The COVID-19 crisis has shown the resilience of the agricultural, fisheries, aquaculture, and food sectors, avoiding that the health crisis also resulted in a food security crisis. To support these sectors, the EU took exceptional measures.
The Common Agricultural Policy (CAP) and the Common Fisheries Policy (CFP), for instance, provided tools to counter market imbalances or producers' cash flow issues. Furthermore, to ensure the movement of goods and of essential workers in the single market, the Commission established green lanes and published guidelines that enabled close coordination between Member States for smooth border crossings.
Today's Communication acknowledges that further improvement is needed in some areas to continue to ensure food supply and food security in times of crisis.
The EU contingency plan for food supply and food security
With the growing impact of climate change and environmental degradation on food production, as well as risks related to public health, cyber threats or geopolitical shifts threatening the functioning of the food supply chain, an EU contingency plan for food supply and food security is ever more relevant.
Key to improving EU preparedness, this contingency plan embraces a collaborative approach between all public and private parties being part of the food supply chain. From the private sector, this includes farmers, fishers, aquaculture producers, food processors, traders and retailers as well as transporters and logisticians for instance. EU, national and regional authorities will also be central to this plan.
The plan itself will be rolled out by the European Food Security Crisis preparedness and response Mechanism, to be launched by the Commission.
The EFSCM will rely on a group of experts, combining Member States and some non-EU countries representatives and actors from all stages of the food chain, and a set of rules of procedures governing its functioning. The group will meet periodically, and in the event of a crisis, at very short notice and as frequently as necessary.
It will focus on specific activities and a set of actions to be completed between mid-2022 and 2024:
foresight, risk assessment and monitoring: improve preparedness by making use of available data (including on weather, climate, markets); further analysis of vulnerabilities and critical infrastructure of the food supply chain;
coordination, cooperation and communication: sharing information, best practices, national contingency plans; development of recommendations to address crises; coordination and cooperation with the international community.
Background
In May 2020, the Commission adopted the Farm to Fork and Biodiversity strategies. These two mutually reinforcing strategies were presented as core parts of the European Green Deal to enable the transition to sustainable food systems and to tackle the key drivers of biodiversity loss.
The Farm to Fork Strategy announced several important initiatives, including the contingency plan for ensuring food supply and food security in times of crisis and the adoption, by end of 2023, of a framework legislation for sustainable food systems, to further accelerate the transition towards a sustainable food system.
Conditions worsen for stranded migrants along Belarus-EU border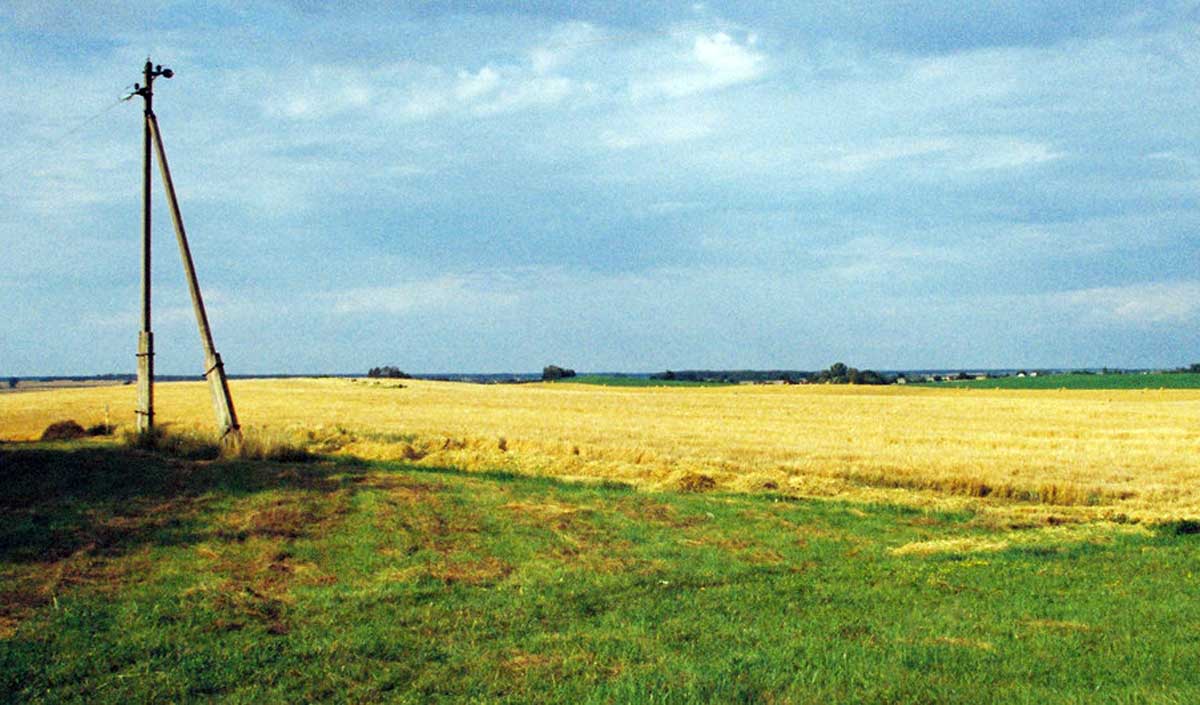 At least eight people have died along the border between Belarus and the European Union, where multiple groups of asylum-seekers, refugees and migrants have been stranded for weeks in increasingly dire conditions.
The UN Refugee Agency, UNHCR, appealed for urgent action on Friday, to save lives and prevent further suffering at the border with Latvia, Lithuania, and Poland. The latest casualty was reported within the past few days.
UNHCR warned that the situation will further and rapidly deteriorate as winter approaches, putting more lives in danger.
For the Agency's Regional Director for Europe, Pascale Moreau, "when fundamental human rights are not protected, lives are at stake."
"It is unacceptable that people have died, and the lives of others are precariously hanging in the balance. They are held hostage by a political stalemate which needs to be solved now," he said.
According to media reports, the EU regards the increase in asylum seekers at the border, a direct result of Belarus, in effect, weaponizing migrants, in retaliation for sanctions placed on the Government over the suppression of the protest movement following last year's disputed re-election of President Lukashenko.
International group
Among those stranded are 32 Afghan women, men and children. They have been left in limbo between Poland and Belarus since mid-August, unable to access asylum and any form of assistance. They do not have proper shelter and no secure source of food or water.
A group of 16 Afghans tried to cross into Poland this week, but they were apprehended and not allowed to apply for asylum. They were also denied access to legal assistance. Within a few hours, they were pushed back across the border to Belarus.
So far, UNHCR has not been granted access to meet with the group from the Polish side, despite repeated requests, and only met them a few times from the Belarusian side to deliver life-saving aid.
International law
The Agency has been advocating for the group to be granted asylum, since the Afghans have expressed their wish to settle either in Belarus or in Poland.
The request has been ignored by both sides. For UNHCR, that is "a clear violation of international refugee law and international human rights law."
"We urge Belarus and Poland, as signatories to the 1951 Refugee Convention, to abide by their international legal obligations and provide access to asylum for those seeking it at their borders.
"Pushbacks, that deny access to territory and asylum, violate human rights in breach of international law", said Mr. Moreau.
UNHCR urges the authorities to determine and address humanitarian and international protection needs, and find viable solutions. The agency also stands ready to support refugees, together with other relevant stakeholders.
"People must be able to exercise their rights where they are, be it in Belarus or in Poland or other EU States where they may be located. This must include the possibility to seek asylum, access to legal aid, information and appropriate accommodation", Mr. Moreau concluded.