Of the North Stream 2 and Trans-Atlantic Esteem, too
On the historic date of March 08th – International Women's Day, a large number of international affairs specialists gathered for the second consecutive summit in Vienna, Austria. This leg of the Vienna Process titled: "Europe – Future – Neighborhood at 75: Disruptions Recalibration Continuity". The conference, jointly organized by the Modern Diplomacy, IFIMES and their partners, with the support of the Diplomatic Academy of Vienna, was aimed at discussing the future of Europe and its neighbourhood in the wake of its old and new challenges.[1]
Along with the two acting State Presidents, the event was endorsed by the keynote of the EU Commissioner for European Neighbourhood and Enlargement, Excellency OlivérVárhelyi. One of the most anticipated talks was grouped around Panel III: BREXIT AND FUTURE OF CROSS-ATLANTIC RELATIONS. Senior researcher and geoeconomics specialist from Berlin, Matthias E. Leitner, elaborated on the New Perspectives on Geopolitics and European Energy Transition, as follows:
I chose the topic of North Stream 2 since it is very timely: project completion coincides with the waning of the "Golden Age of Gas". In a wider geo-political and geo-economic perspective, it is helpful to remind ourselves that current polarization surrounding the mega-project is not so helpful. Are we having the right conversation about North Stream 2?
In fact, I propose that the huge challenges of European energy transition and digital transition require a wider perspective. The continent's gas supply does not depend on Russia alone.Germany's opportunities from utilizing North Stream 2 in the diversification of the European energy mix are a case in point. For a few years now, the unquestioned "western energy community" from the postwar era is replaced by more competitive relations between gas producers and consumers globally, including (but not limited to) the U.S. shale gas bonanza.
Looking at this new interplay of interests amidst global challenges such as climate change holds the clues for a new dialogue on energy security and sovereignty. This dialogue, I would like to argue, could be more democratic and oriented at shared challenges, instead of exclusionist political and commercial views.
Crispation of Positions around North Stream 2
Hardly any infrastructure project on the European continent has been more controversial than North Stream 2. Debate has intensified and created "more heat than light" and I would not like to go into all the details here. There has been a flurry of reactions as the 1,230km long pipeline is about to be completed. It will double the Russian gas supply to Europe to 110 BCM.
The Project launched in 2015 became a convenient political punching ball in German domestic politics, between EU Member States especially in eastern Europe, and in the context of changing transatlantic relations. There is little shared understanding of the "Energy Sovereignty" concept and aligning with the European Energy Union. Fears of Ukraine becoming more exposed to Russian strong-arming have aggravated these tensions.
North Stream 2 was placed under U.S. extraterritorial sanctions, which generated a flurry of reports and corporate/ government evasive actions.
EU Fundamentals and German Contributions
I would like to recall that the fundamentals for Europe's global positioning industrial development between the U.S. and China lie beyond North Stream 2.The new EU Strategic Foresight Report of October 2020 focused on the EU dual transition (digital and green energy) and China as systemic rival. The EU is keenly aware of its need to secure critical raw materials for the new green economy.
Top EU officials are clear about using a three-tier approach against Russia, instead of blanket economic sanctions: push-back against violations of international human rights norms, robust response to cyberattacks/disinformation, while preserving a modus vivendi in areas of shared interest or "limited engagement" which includes energy supply flows. Responding to Russia's breach of legal certainty and procedures in the Navalny Case, the EU Council applied a new global sanctions regime against Human Rights violators for the first time in late February 2021.
I would like to note that Germany can benefit from the larger Russian gas flows as a regional hub for distribution, minimizing transit risks and creating industrial synergies. Gas experts point to possible solutions which facilitate the phase-in of renewables. Germany's declared exit from coal and nuclear energy in 2022 is not far away. Therefore, gas provides a convenient substitute in the short run and offers "cleanest in quantity". Nurturing mutual interdependence through'compartmentalization' in energy versus security policy has been Germany's underlying principle since the North Stream 1 Pipeline was opened.
Energy Transformation Challenges– Diversification of Southern Gas Routes
EU goals of climate adaptation under the Paris Agreement by 2030 (and reaching net zero emissions by 2050) will require a monumental restructuring in the energy sector. In any future energy mix, LNG imports are also an option.
Even a more modest post-Pandemic economic recovery in the EU compared to the U.S. might depend on reliable energy supply in the form of gas. Ultimately, lasting changes in emission levels depends on changing consumption patterns throughout the economy, requiring broad systematic education in consumer habits.
The EU also receives gas from Azerbaijan via the Southern Gas Corridor (SGC)and its three trunks via Anatolia in Turkey and through the Adriatic to Greece, Albania and on to Italy. Although these gas volumes are smaller(31 BCM annually), some 10 BCM of gas are destined to southern Europe. I would draw your attention to the fact that Azerbaijan is also both gas producer and operator like Gazprom in North Stream 2.European credit financing was made available for the SGC project.
Together with Turkey's ambition to become an "Energy Bridge" between Asia and Europe, Russian and Central Asian gas is set to become a fixture in some southern European countries. However, other more complex gas schemes involving Turkmenistan (the world's largest holder of known gas reserves) and branch lines from Iranian gas fields have not materialized so far for a variety of reasons.
Towards Pan-European Energy Community Dialogue
In the age of waning gas, a tendency to inter-link energy and political geostrategic and geoeconomics considerations has crowded out other approaches among technocrats and energy experts. Energy links have become echo chambers of Cold War paradigms, often without full understanding of new global developments. Conversely, far less attention has been given to transparency over mitigating the environmental costs, educating the end-users about the transition toa new economy.
Democratizing the discussion and establishing dialogue among labor unions and consumer associations, scientists and climate experts on gas supply, storage and conservation might be possible. I would argue that this can provide confidence building as well as prevent instrumentalizing energy links in the short term. In a pan-European setting, the OSCE is well placed to intensify such dialogue. Under the OSCE approach of comprehensive security, this has been on the a in Vienna where we are speaking today since 2006.
People-to- people contacts in transboundary energy flows would help address misperceptions between major gas import and export countries. Additionally, relevant labor safety and employment standards in gas industries could be boosted in cooperation with UN Agencies such as ILO. I would like to conclude by mentioning that a common interest in upskilling the energy workforce in Europe and its neighborhood could benefit from such an initiative , which creates resilience to the huge challenges ahead in energy transition and digital transformation.
---
[1]This highly anticipated conference gathered over twenty high ranking speakers from three continents, and the viewers from Australia to Canada and from Chile to Far East. The day was filled by three panels focusing on the rethinking and revisiting Europe and its three equally important neighbourhoods: Euro-Med, Eastern and trans-Atlantic (or as the Romano Prodi's EU Commission coined it back in 2000s – "from Morocco to Russia – everything but the institutions"); the socio-political and economic greening; as well as the legacy of WWII, Nuremberg Trials and Code, the European Human Rights Charter and their relevance in the 21st century.
Indonesia's contribution in renewables through Rare Earth Metals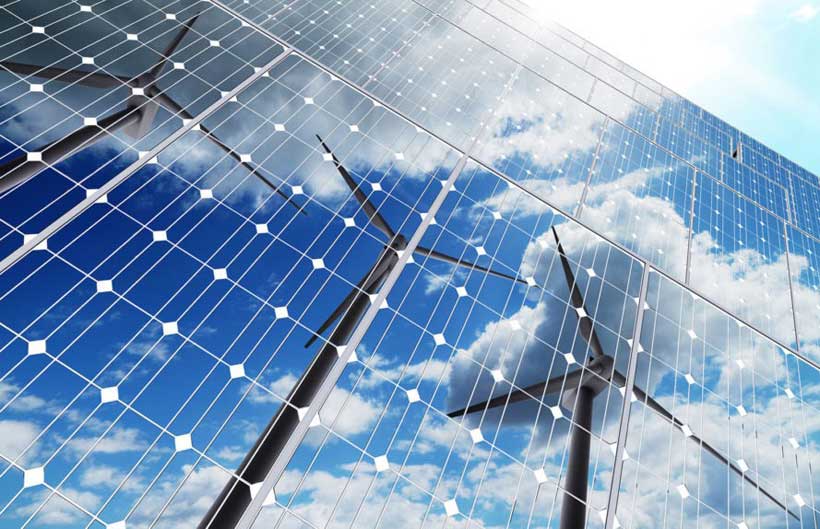 The increasing of technological advances, the needs of each country are increasing. The discovery of innovations, the production of goods that are increasing, and renewing energy in a country. It causes countries to desperately need an adequate supply of energy to meet these needs. Energy especially mineral is important in the manufacture of raw materials for an electronic product or can be used as a raw material for realizing renewable energy. Entering the Covid-19 Pandemic, the demand for electronic goods is increasing because, amid a pandemic, people spend more time at home and use digital goods in conducting transactions, using electronic devices, both those used in households such as televisions, refrigerators, induction cookers, washing machines as well as those things we use every day, such as cellphones, laptops and other electronic devices that can accompany people's daily activities during the pandemic. Besides being able to be used as raw material for making electronic goods, energy, especially Mineral Resources, it can also contribute to realizing the renewable energy in the world, which is the increasing greenhouse gas emissions which will have an impact on the environment and will worsen the environmental, social conditions and Worsening human health is caused by CO2 gas released into the air. Based on data from the World Meteorological Organization (WMO) explained that the concentration of greenhouse gas emissions in the atmosphere increased and reached a record high last year. Therefore, the supply of Mineral Resources is important in a country to meet human needs and realize renewable energy in the future. The Geological Agency of the Indonesian Ministry of Energy and Mineral Resources revealed that Rare Earth Metals were found in a Lapindo mud located in Sidoarjo, East Java, Indonesia. (Murdaningsih, 2021) Rare Earth Metal is one of the minerals that have very important content to be used as raw materials for the manufacture of electronic goods, electric vehicles, and as an energy that can be used as a source of realizing renewable energy. Currently, the world's largest reserves of Rare Earth Metals are in China, which is the main producer of Rare Earth Metals in the world followed by the United States, Australia, and India (Potential of Rare Earth Metals in Indonesia, 2019). The discovery of rare earth metals in Indonesia can be maximized by Indonesia to take advantage of this invention. Maximizing a Rare Earth Metal can be done to meet the needs of society, especially to meet the supply of electronic goods in a country, and participate in producing Rare Earth Metals in the world to maximize international cooperation both in terms of cooperation to meet electronic products, as well as mutual fulfillment the need to work together in realizing the renewable energy in the world.
Based on data from the Indonesian Central Statistics Agency, it explains that China is still becoming the biggest partner to export telecommunication equipment to Indonesia with an amount of US$ 5,002.8 in 2020 (Central Bureau of Statistics, 2021). Not only telecommunications equipment, but Indonesia is also imports machinery for industrial purposes as much as 757.1 tons (Central Bureau of Statistics, 2021). Therefore, this data shows that Indonesia is still completely dependent on China in importing electronic products as well as products for industrial purposes. To minimize this dependence, Rare Earth Metals can be used as a strategy by Indonesia to participate in producing local electronic goods, as well as a reserve energy source in a country. Indonesia can maximize its diplomatic strategy to cooperate with other countries, such as opening a raw material processing industry by bringing in technologies from other countries to manage raw materials to semi-finished materials or finished products. this strategy can be used by Indonesia to maximize its resources and improve Indonesia's performance so that it is better in the future and can produce its products without having to import from other countries. Electronic devices will always be updated for the sake of updating to be able to keep up with the growing era of globalization. This causes the technology industry market to become one of the most influential for the economy of a country. The electronics industry facing an increase in raw material prices which causes pressure on prices for finished products to also increase. Secretary-General of the Association of Electronic Entrepreneurs (Gabel) Daniel Suhardiman, said that the increase in raw material prices is continuing to soar due to the scarcity of chip or semiconductor components due to the high demand for the technology industry (Ayu, 2021). The high level of use of electronic devices in daily life will have an impact on the high market demand for the technology industry, so the technology industry must be very careful in dealing with the supply of raw materials.
In addition to Rare Earth Metals which have the potential to meet the supply of raw materials for the manufacture of electronic goods, on the other hand, Rare Earth Metals greatly contribute to assisting in implementing renewable energy in the future. Which is realizing renewable energy in a country is increasingly being carried out by the world caused by increasing greenhouse gas emissions that have an impact on the environment. Based on data from the World Meteorological Organization (WMO) explained that the concentration of greenhouse gases reached a new high. which has levels of carbon dioxide (CO2) released into the air as much as 413.2 parts per million (ppm), methane (CH4) at 1,889 parts per billion (ppb)) and nitrous oxide (N2O) at 333.2 ppb and the increase has continued in 2021 (World Meteorological Organization, 2021). Rare Earth Metals contain minerals in the form of Monazite, Xenotime, and Zircon (Alkalis, 2021). Where these mineral sources can contribute to realizing renewable energy in developing electric vehicles because Rare Earth Metals can also be used as the main raw material for making electric vehicle batteries. The discovery of Rare Earth Metals in Indonesia can also be an opportunity for Indonesia to contribute to realizing a balance in the supply of electronic goods in the world and contribute to realizing the world's renewable energy in the future.
Libya's Energy Puzzle: Every Challenge is an Opportunity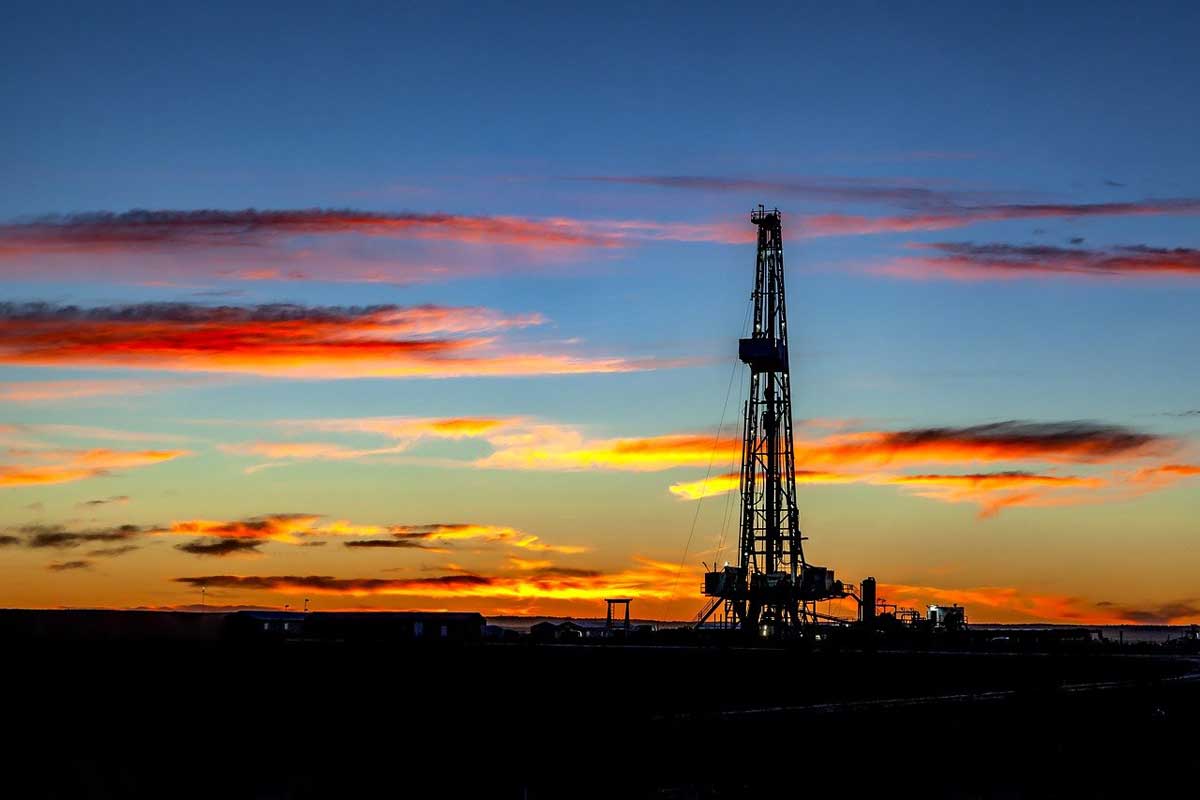 Libya's energy sector remains divided between two authorities, the National Oil Corporation (NOC) and the Petroleum Facilities Guard, and three governments namely the House of Representatives in Tobruk, the General National Congress and the Presidential Council in Tripoli. Failure to conduct a fair and expedient election in late December 2021 is expected to prolong division of Libya's oil wealth between East and West. This would cement the presence of foreign powers and mercenaries in and around Libyan oil and gas installations.
The country's oil and gas reserves are estimated at approximately 48 billion barrels of crude oil and 52 trillion cubic feet of gas. Libya's oil production was 1.3 million barrels per day (bpd) on average throughout 2020, with plans for oil production to reach up to 2 million bpd within the next five years.
These plans, however, can prove futile because of militant attacks on oil and gas installations, increased number of leaks due to lack of infrastructure maintenance, and the possibility of renewed months-long blockades on energy facilities. The December closure of Shahara field, Libya's largest oil field in the southwest part of the country, by militants was translated into temporary reduction of oil production by around 350 thousand bpd. That means overall oil production easily decreased at approximately 700 thousand bpd, thus constituting Libya's lowest production level within a year period.
In addition, months-old blockades on energy facilities, throughout the last few years, have led to the halt of significant part of exports. According to the central bank in Tripoli, oil and gas revenues for 2020 plummeted to 652 million dollars from around 7 billion dollars in 2019, which is, practically, a drop by 92 percent.
Overall, militant attacks and blockades prevent oil exports and deprive Libya from revenues that could be otherwise funneled to its reconstruction. It is also noteworthy that the under-funding of the NOC due to failure to pass a national budget has starved it of economic resources, preventing upgrades to the aging or damaged oil infrastructure, and limiting oil and gas production.
Foreign Energy Investment Flows
Despite the challenges, foreign investment plans continue unabated. French Total, through its subsidiary Total Energies, foresees the execution of a 2-billion-dollar investment plan to increase the production capacity of the North Gialo and NC-98 oil fields.
Concurrently, Total Energies partners with American ConocoPhilips exploration and production company for the acquisition of American Hess Corporation's 8.16 percent interest in the six Waha oil concessions located in the Sirte Basin in eastern Libya. The commercial deal will increase the French company's stake in the concessions to 20,4 percent from the current 16,3 percent, thus solidifying the energy footprint of France in Libya.
On a parallel level, Royal Dutch Shell announced its plans not only to re-develop ageing fields like the block NC-174 in the Murzuq basin but also to develop new fields offshore the Cyrenaica basin and onshore the Ghadames and Sirte basins. Shell's investment plans signal its re-entry in Libya after a decade's absence attributed to the 2011 first Libyan civil war.
The attraction of substantial international investment in the energy sector of Libya, however, remains dependent on improved security and a stable and united government that is outcome of elections.
Russia and Turkey at the Forefront of Actions
In the meantime, foreign powers persist in their battle for control over Libya's energy wealth, with Russia and Turkey being at the forefront of the evolving dominance process. Russian security contractors and Russian-aligned mercenaries are stationed in Libya to protect critical energy assets operated by Russian oil companies like Gazprom and Rosneft. Moscow wants to export Libyan oil to Europe in accordance with the relevant provisions of a Memorandum of Understanding (MoU) signed between Russian major Rosneft and NOC that foresees the sale of Libyan crude oil to third markets, and the signing of additional energy deals that will allow Moscow to maintain its position as a leading supplier of energy to Europe.
Moscow also looks eager to get a piece of the reconstruction pie in Libya with the renewal of a 2.6-billion-dollar contract for a railway that will connect the city of Sirte to Benghazi, and with the execution of other infrastructure projects. On top of that, Moscow maintains military interests in Libya and persistently pursues its bid to gain a permanent naval facility on the 1,900-kilometer Libyan coast that will serve as a Russian gate to Africa.
For its part, Turkey looks eager to collect Qaddafi-era debt owed to Turkish businesses, to participate in the 50-billion-dollar of reconstruction contracts, and to establish a Turkey-Libya axis that would disrupt the alignment between Greece, Israel, Cyprus, and Egypt. This was the specific goal of the Turkey-Libya MoU on the demarcation of maritime boundaries, which is nevertheless invalid for two reasons: Firstly, it was not ratified by the Libyan Parliament and, secondly, it was not approved unanimously by members of the Presidential Council in breach of the UN-sponsored Libyan Political Agreement.
Alarming bells have started to ring in western capitals over the alleged close cooperation between Russia and Turkey on the basis that they have practically divided Libya, on the patterns of Syria, into distinct spheres of influence between them. There are worries that Libya is divided along Islamic lines supported by Turkey. Turkish support of Islamic militias with military equipment is allegedly used to damage Libyan critical energy infrastructure. The ultimate Turkish goal is to control a large portion of Libya's offshore gas, to disrupt the unimpeded flow of energy, and thus control a significant part of Libyan energy reserves.
The Way Out
To prevent a security breakdown and another round of civil conflict that will negatively impact development and production of energy resources in Libya, a new definite elections date must be declared. The UN can serve as valuable vehicle in this direction by ensuring that Libyan presidential and parliamentary elections are held as soon as possible, while enabling the resolution of pending matters that postponed them in the first place. Failure to meet a new elections' deadline would trigger a constitutional crisis, undermine the legitimacy of the political system, create an opening for domestic spoilers, and provide a pretext for foreign powers to maintain their malign military presence in Libya.
Evidently, time is of essence. But still, there is a window of opportunity for Libya to escape the vicious cycle of instability and uncertainty that prevents the realization of its full energy potential. It is beyond the shadow of a doubt that the international community can play a constructive role to this end.
Energy transition is a global challenge that needs an urgent global response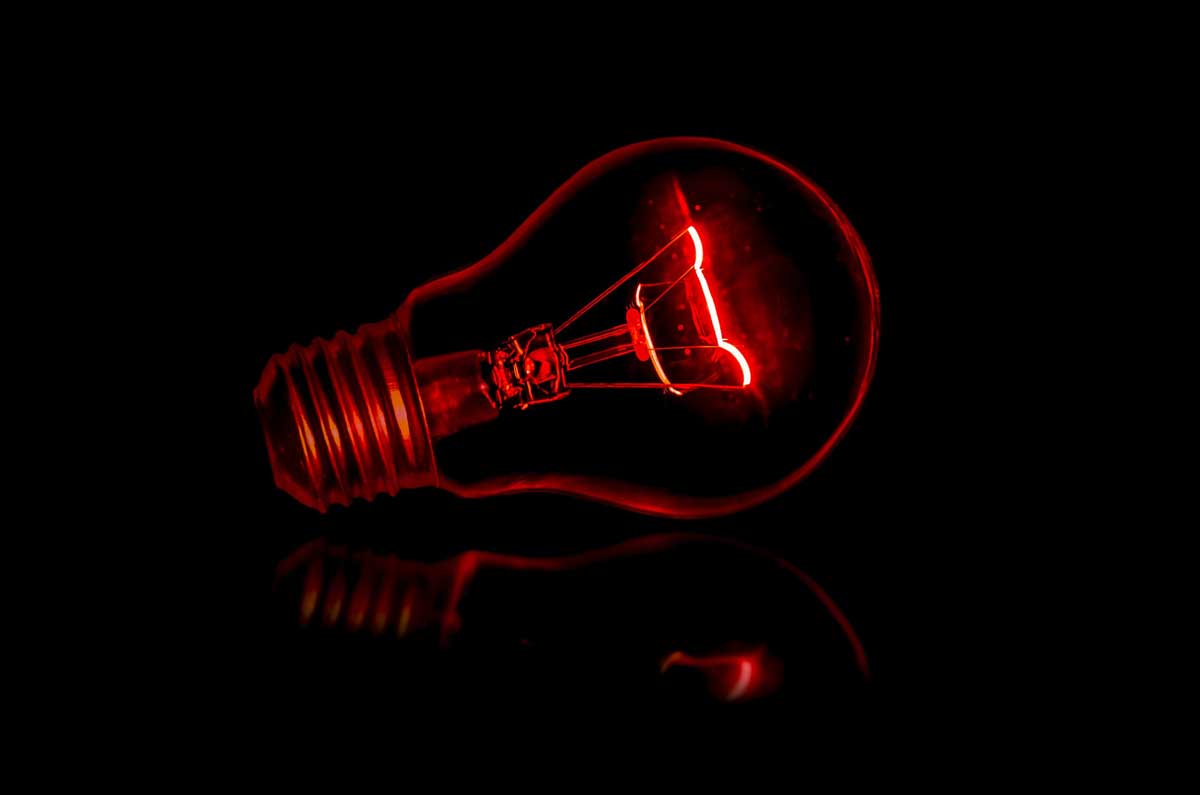 COP26 showed that green energy is not yet appealing enough for the world to reach a consensus on coal phase-out. The priority now should be creating affordable and viable alternatives
Many were hoping that COP26 would be the moment the world agreed to phase out coal. Instead, we received a much-needed reality check when the pledge to "phase out" coal was weakened to "phase down".
This change was reportedly pushed by India and China whose economies are still largely reliant on coal. The decision proved that the world is not yet ready to live without the most polluting fossil fuels.
This is an enormous problem. Coal is the planet's largest source of carbon dioxide emissions, but also a major source of energy, producing over one-third of global electricity generation. Furthermore, global coal-fired electricity generation could reach an all-time high in 2022, according to the International Energy Agency (IEA).
Given the continued demand for coal, especially in the emerging markets, we need to accelerate the use of alternative energy sources, but also ensure their equal distribution around the world.
There are a number of steps policymakers and business leaders are taking to tackle this challenge, but all of them need to be accelerated if we are to incentivise as rapid shift away from coal as the world needs.
The first action to be stepped up is public and private investment in renewable energy. This investment can help on three fronts: improve efficiency and increase output of existing technologies, and help develop new technologies. For green alternatives to coal to become more economically viable, especially, for poorer countries, we need more supply and lower costs.
There are some reasons to be hopeful. During COP26 more than 450 firms representing a ground-breaking $130 trillion of assets pledged investment to meet the goals set out in the Paris climate agreement.
The benefits of existing investment are also becoming clearer. Global hydrogen initiatives, for example, are accelerating rapidly, and if investment is kept up, the Hydrogen Council expects it to become a competitive low-carbon solution in long haul trucking, shipping, and steel production.
However, the challenge remains enormous. The IEA warned in October 2021 that investment in renewable energy needs to triple by the end of this decade to effectively combat climate change. Momentum must be kept up.
This is especially important for countries like India where coal is arguably the main driver for the country's economic growth and supports "as many as 10-15 million people … through ancillary employment and social programs near the mines", according to Brookings Institute.
This leads us to the second step which must be accelerated: support for developing countries to incentivise energy transition in a way which does not compromise their growth.
Again, there is activity on this front, but it is insufficient. Twelve years ago, richer countries pledged to channel US$100 billion a year to less wealthy nations by 2020, to help them adapt to climate change.
The Organization for Economic Cooperation and Development estimates that the financial assistance failed to reach $80 billion in 2019, and likely fell substantially short in 2020. Governments say they will reach the promised amount by 2023. If anything, they should aim to reach it sooner.
There are huge structural costs in adapting electricity grids to be powered at a large scale by renewable energy rather than fossil fuels. Businesses will also need to adapt and millions of employees across the world will need to be re-skilled. To incentivise making these difficult but necessary changes, developing countries should be provided with the financial support promised them over a decade ago.
The third step to be developed further is regulation. Only governments are in a position to pass legislation which encourages a faster energy transition. To take just one example, the European Commission's Green Deal, proposes introduction of new CO2 emission performance standards for cars and vans, incentivising the electrification of vehicles.
This kind of simple, direct legislation can reduce consumption of fossil fuels and encourage industry to tackle climate change.
Widespread legislative change won't be straightforward. Governments should closely involve industry in the consultative process to ensure changes drive innovation rather than add unnecessary bureaucracy, which has already delayed development of renewable assets in countries including Germany and Italy. Still, regardless of the challenges, stronger regulation will be key to turning corporate and sovereign pledges into concrete achievements.
COP26 showed that we are not ready as a globe to phase out coal. The priority for the global leaders must now be to do everything they can to drive the shift towards green energy and reach the global consensus needed to save our planet.