India's Diplomacy and Strategic Policy: Between the Two Roofs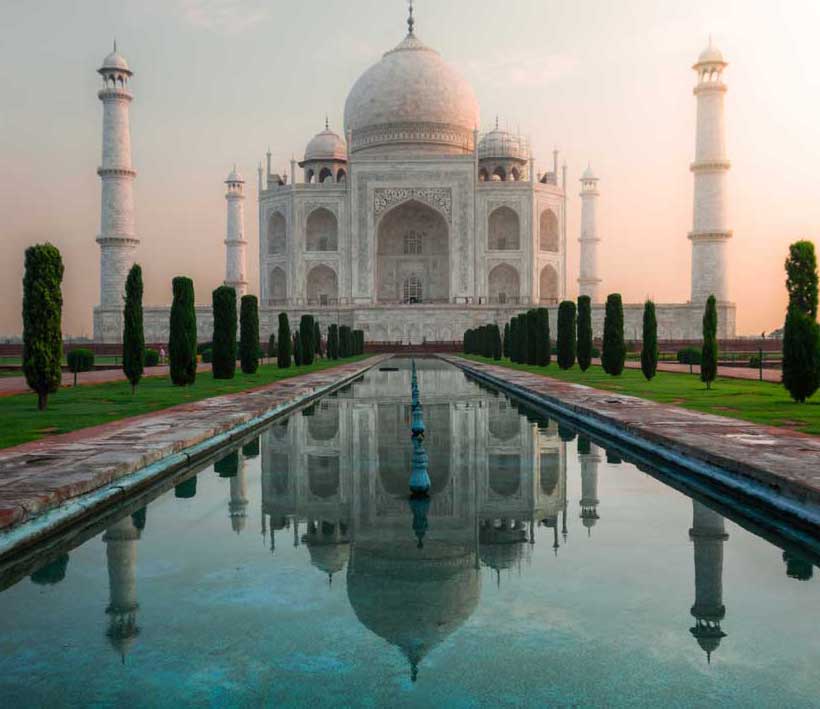 India's strategic policy and diplomacy, which has been defensive till now, is gradually becoming aggressive with the tenure of Prime Minister Shri Narendra Modi. While Pakistan is on one side of India and China on the other side, its position is between the two roofs. While another tries to hurt India, on the other hand, China has also been carrying out strategic, diplomatic, economic and political attacks on India's interests. It is important to analyze what are the advantages of being defensive and being aggressive. When the attacks in Pulwama and Pathankot happened and the army soldiers were martyred, India took immediate action and destroyed the terrorist bases of Pakistan across the border. First in a commando operation and then in an air strike. Similarly, when China presented a challenge to the Indian Army in the Galvan Valley in Ladakh for the last one year, India responded very aggressively.
In the last 70 years, the tactical and diplomatic defenses in which the style of no first attack was adopted were retained but the attack style was adopted in the event of an attack. After the attacks in Pulwama, the terror bases were destroyed. India sent a message to the world that it was not among those who kept quiet. In the one year long stand-off with China, India was defeated from nowhere and gave a befitting reply to China. At the same time, it also gained the support from the world fraternity at the diplomatic level, that mistake was that of China and India only defended its borders. Along with being a strategic victory of India, it was a diplomatic victory. Later, when India destroyed the terrorist bases across the border, it was able to convince that Pakistan is a country of terrorists and that action was necessary to prevent harm to India.
The long stand-off with China lasted for about 11 to 12 rounds of talks, which included Foreign Minister Jaishankar, National Security Advisor Ajit Doval and his Chinese counterpart. In September 2020, when the Chinese Foreign Minister met the Foreign Minister of India on the Shanghai Corporation Organization's side line, there was a very long conversation between the two, in which the Chinese Foreign Minister said that there can be differences of views for China and India. But both are very big countries and neighbors together so both should go together. Both the countries are moving ahead very fast and in such a situation, when the situation is tense, then it is necessary that both countries keep stability in their relationship, maintain mutual trust. India-China relationship was at a crossroads and as long as both keep moving in the right direction, we will overcome these difficult situations,he further added.
Tensions in the situation between China and India began when violent clashes erupted in Galvan Valley and 20 Indian soldiers were killed. Later, China told its state media that 4 of its soldiers have also been killed. However, according to the Russian news agency Tass, 45 Chinese soldiers were killed. Now that both the armies, especially the Chinese army, have gone backwards the border lines by destroying all their permanent and temporary constructions, it can be seen as a strategic and diplomatic victory of India. During the Coona period, Foreign Minster Dr S Jaishankar was praised for bringing back all Indian safe to home, but now that the vaccine has arrived, they are providing vaccines to the whole world under the leadership of Prime Minister Shri Narendra Modi. In China case also Dr S Jaishankar won the diplomatic victory. It is important to note here that when Ms. Sushma Swaraj was the External Affairs Minister, our External Affairs Minister was her subordinate. He is a selected, senior and highly capable officer of the Indian Foreign Service and as Foreign Minister, he has put India's side very strongly and has given India a diplomatic victory in international fora. A terrorist organization Jais-ul-Hind had threatened to kill all the sarpanches of Jammu and Kashmir and after that a jeep laden with explosives was found in front of the house of Mukesh Ambani, the biggest businessman of India, which also has Jais-ul- Hind's hand in all these terrorist activities that thrive in Pakistan and is being controlled by the same terrorist organizations. Jaish-ul-Hind has issued a letter which was tweeted by the same ABP News correspondent with her Twitter handle to whom I met in Ayodhya and whose name is Aastha Kaushik.
This letter once again makes me think whether India and Indians are at the forefront of any possible threat because it is certain that cyber attack takes place everyday on our security system, security agencies, defense establishment and government offices. At the same time, physical attack preparations are also going on from that side of the borders and the sleeper cells operating in the country help them from inside the country. Sleeper cells are those whose members have contact with their handlers sitting outside the country. They are mostly like us, are in our society, can be our friends and can also be our neighbors, they can be us. We also meet with them in the market, they meet us in shops, they meet us on crowded streets and intersections, but we do not recognize them. They come into action when their handlers order them that now the path is clear, the security system is a bit loose, now you do your work. The letter that Aastha Kaushik has posted from her Twitter handle testifies to this about me.
This letter written in English is titled "Terror at Abani's House".
The letter further says, "With grace of Allah the brother who placed the SUV in front of Ambani's house has reached the safe house. It was a trailer and the big picture is yet to come. You must be thinking who are we? We are the same Akhlaq That you have slaughtered for a cow. We are the same people you killed in Delhi. We are the ones you raped in Gujarat. We are your most dangerous nightmare. We can be your neighbors, We are working in the office, we go out like you on the streets like a normal man, and you do not recognize us. We can be the beggar you passed while I was begging, we are all over the place. We hate business brokers and prostitutes who have been sold to the BJP and RSS. We challenge agencies if they have the strength to stop us. You cannot do anything to us. When we attacked you in Delhi under your nose Terror spread, you could not do anything to us. You compromised with the Israeli Intelligence Department but you still could not do anything to us. We will chew you again and make you lick the dust, because this is what Allah wish. Nita Ambani and Mukesh Ambani Bhaiya Bhabhi. Next time you do not listen to our demands, our SUV can crush your fat boy's car. "
This letter proves the fact that I suspect that there are still hundreds of sleeper cells working in India and that at the behest of their handlers, they are capable of doing anything. Of late it is also tracked that terror plat at Ambans house is linked with bomb blast near Israeli Embassy. There is an arrest made in this connection proving my point about which I had expressed to Editor & Owner of a National Daily,Pahal Today in India where I report & write that there is something fishy in etire Ambani Terror Plot. Now I say that the current security agencies working in the workforce, equipment, weapons, computer systems, our paramilitary forces should be updated if needed. Their morale should be boosted, and they should be equipped. We have to be ready now to fight every battle whose challenge these letters are posing, because if we are safe till today, it is a testimony to our political will which Prime Minister Narendra Modi and his organs of the government, their officials and the decision-making elements at the top have kept us safe, and we should thank them for this. But if we are safe till today, this should not be construed as such. That we should not increase our security, we should not chalk it up, it should not be updated. All these things are urgently needed. From cybersecurity to our satellite monitoring system, our physical security, our paramilitary force, our police force, our military, all the staff, officers and decision-making officers from the lower ranks to the top will have to be updated, Will have to take training and find every weak link which can be the source of any lapse. Only then, the security that has been ensured till date will be ensured further. Also the need is to break the network in which the sleeper cell is connected to the handler. And the members of the sleeper cell should be identified who are members of our society. Each part is seated exactly as described above. And at the same time, if the terror handlers need it be taught a lesson, then further action should be taken in the same manner as the earlier action was taken. Only then India and the people of India will be able to sleep peacefully and emerge as a strong country.
Also, what India has adopted from defensive to aggressive policy in its diplomacy and strategic policy, it is necessary to maintain it in the same order under the leadership of Defense Minister Rajnath Singh, Foreign Minister Dr. Jaishankar, Home Minister Amit Shah and above all, Prime Minister Shri Narendra Modi. It is and only then that there is no threat to India's security system and India should answer every challenge as strongly as it is doing.
India is in big trouble as UK stands for Kashmiris
A London-based law firm has filed an application with British police seeking the arrest of India's army chief and a senior Indian government official over their alleged roles in war crimes in Indian-administered Kashmir.
Law firm Stoke White said it submitted extensive evidence to the Metropolitan Police's War Crimes Unit on Tuesday, documenting how Indian forces headed by General Manoj Mukund Naravane and Home Affairs Minister Amit Shah were responsible for the torture, kidnapping and killing of activists, journalists and civilians – particularly Muslim – in the region.
"There is strong reason to believe that Indian authorities are conducting war crimes and other violence against civilians in Jammu and Kashmir," the report states, referring to the territory in the Himalayan region.
Based on more than 2,000 testimonies taken between 2020 and 2021, the report also accused eight unnamed senior Indian military officials of direct involvement in war crimes and torture in Kashmir.
The law firm's investigation suggested that the abuse has worsened during the coronavirus pandemic. It also included details about the arrest of Khurram Parvez, the region's most prominent rights activist, by India's counterterrorism authorities last year.
"This report is dedicated to the families who have lost loved ones without a trace, and who experience daily threats when trying to attain justice," Khalil Dewan, author of the report and head of the SWI unit, said in a statement.
"The time has now come for victims to seek justice through other avenues, via a firmer application of international law."
The request to London police was made under the principle of "universal jurisdiction", which gives countries the authority to prosecute individuals accused of crimes against humanity committed anywhere in the world.
The international law firm in London said it believes its application is the first time that legal action has been initiated abroad against Indian authorities over alleged war crimes in Kashmir.
Hakan Camuz, director of international law at Stoke White, said he hoped the report would convince British police to open an investigation and ultimately arrest the officials when they set foot in the UK.
Some of the Indian officials have financial assets and other links to Britain.
"We are asking the UK government to do their duty and investigate and arrest them for what they did based on the evidence we supplied to them. We want them to be held accountable," Camuz said.
The police application was made on behalf of the family of Pakistani prisoner Zia Mustafa, who, Camuz said, was the victim of extrajudicial killing by Indian authorities in 2021, and on behalf of human rights campaigner Muhammad Ahsan Untoo, who was allegedly tortured before his arrest last week.
Tens of thousands of civilians, rebels and government forces have been killed in the past two decades in Kashmir, which is divided between India and Pakistan and claimed by both in its entirety.
Muslim Kashmiris mostly support rebels who want to unite the region, either under Pakistani rule or as an independent country.
Kashmiris and international rights groups have long accused Indian troops of carrying out systematic abuse and arrests of those who oppose rule from New Delhi.
Rights groups have also criticized the conduct of armed groups, accusing them of carrying out human rights violations against civilians.
In 2018, the United Nations human rights chief called for an independent international investigation into reports of rights violations in Kashmir, alleging "chronic impunity for violations committed by security forces".
India's government has denied the alleged rights violations and maintains such claims are separatist propaganda meant to demonize Indian troops in the region. It seems, India is in big trouble and may not be able to escape this time. A tough time for Modi-led extremist government and his discriminatory policies. The world opinion about India has been changed completely, and it has been realized that there is no longer a democratic and secular India. India has been hijacked by extremist political parties and heading toward further bias policies. Minorities may suffer further, unless the world exert pressure to rectify the deteriorating human rights records in India.
S. Jaishankar's 'The India Way', Is it a new vision of foreign policy?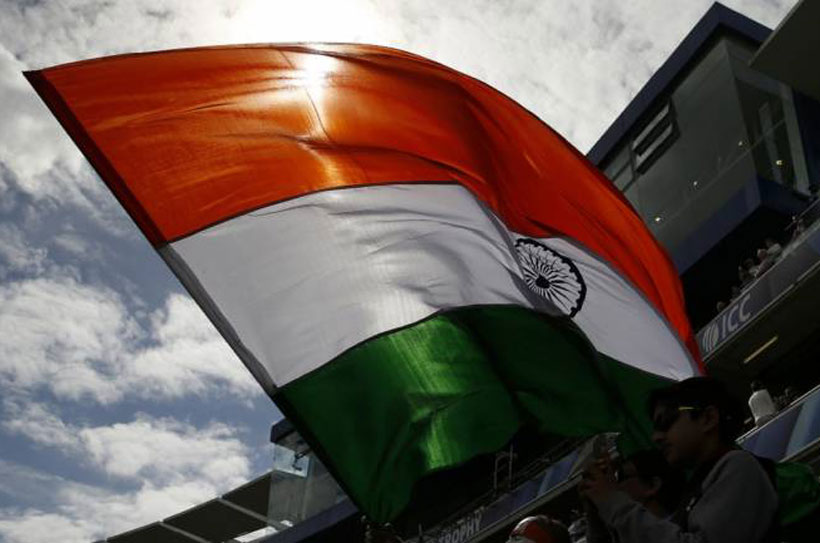 S. Jaishankar has had an illustrious Foreign Service career holding some of the highest and most prestigious positions such as ambassador to China and the US and as foreign secretary of India. Since 2019 he has served as India's foreign minister. S. Jaishankar also has a Ph.D. in international relations from JNU and his academic background is reflected in this book.
His main argument is simplistic, yet the issues involved are complex. Jaishankar argues that the world is changing fundamentally, and the international environment is experiencing major shifts in power as well as processes. China is rising and western hegemony is declining. We are moving away from a unipolar system dominated by the US to a multipolar system. Globalization is waning and nationalism and polarization is on the rise (p. 29). The old order is going away but we cannot yet glimpse what the future will look like. This is the uncertain world that Dr. Jaishankar sees.
Dr. Jaishankar also argues that India too has changed, it is more capable and more assertive. The liberalization program that began in 1991 has made the Indian economy vibrant and globally competitive and it is well on track to becoming the third biggest economy in the world, after China and the US. The war of 1971 that liberated Bangladesh, the liberalization of the economy after 1991, the nuclear tests in 1998 and the nuclear understanding with the US in 2005, Jaishankar argues are landmarks in India's strategic evolution (p. 4). So given that both India and the system have changed, Jaishankar concludes, so should India's foreign policy.

But his prescription for India's foreign policy, in the grand scheme of things, is the same as before – India should remain nonaligned and not join the US in its efforts to contain China. India will try to play with both sides it seems in order to exploit the superpowers and maximize its own interests (p. 9). But he fails to highlight how India can find common ground with China other than to say the two nations must resolve things diplomatically. He also seems to think that the US has infinite tolerance for India's coyness. In his imagination the US will keep making concessions and India will keep playing hard to get.

Jaishankar has a profound contradiction in his thinking. He argues that the future will be determined by what happens between the US and China. In a way he is postulating a bipolar future to global politics. But he then claims that the world is becoming multipolar and this he claims will increase the contests for regional hegemony. The world cannot be both bipolar and multipolar at the same time.
There is also a blind spot in Jaishankar's book. He is apparently unaware of the rise of Hindu nationalism and the demand for a Hindu state that is agitating and polarizing India's domestic politics. The systematic marginalization and oppression of Muslim minorities at home and the growing awareness overseas of the dangers of Hindutva extremism do not exist in the world that he lives in. He misses all this even as he goes on to invoke the Mahabharata and argue how Krishna's wisdom and the not so ethical choices during the war between Pandavas and Kauravas should be a guide for how India deals with this uncertain world – by balancing ethics with realism (p. 63). Methinks his little digression in discussing the ancient Hindu epic is more to signal his ideological predilections than to add any insights to understanding the world or India's place in it.
One aspect of his work that I found interesting is his awareness of the importance of democracy and pluralism. He states that India's democracy garners respect and gives India a greater opportunity to be liked and admired by other nations in the world (p. 8). Yet recently when he was asked about the decline of India's democratic credentials, his response was very defensive, and he showed visible signs of irritation. It is possible that he realizes India is losing ground internationally but is unwilling to acknowledge that his political party is responsible for the deterioration of India's democracy.

This is also apparent when he talks about the importance of India improving its relations with its immediate neighbors. He calls the strategy as neighborhood first approach (pp. 9-10). What he does not explain is how an Islamophobic India will maintain good relations with Muslim majority neighbors like Bangladesh, Maldives, and Pakistan.

The book is interesting, it has its limitations and both, what is addressed and what is left out, are clearly political choices and provide insights into how New Delhi thinks about foreign policy. So, coming to the question with which we started, does India have a new foreign policy vision? The answer is no. Dr. Jaishankar is right, there is indeed an India way, but it is the same old way, and it entails remaining nonaligned with some minor attitudinal adjustments.
India's open invitation to a nuclear Armageddon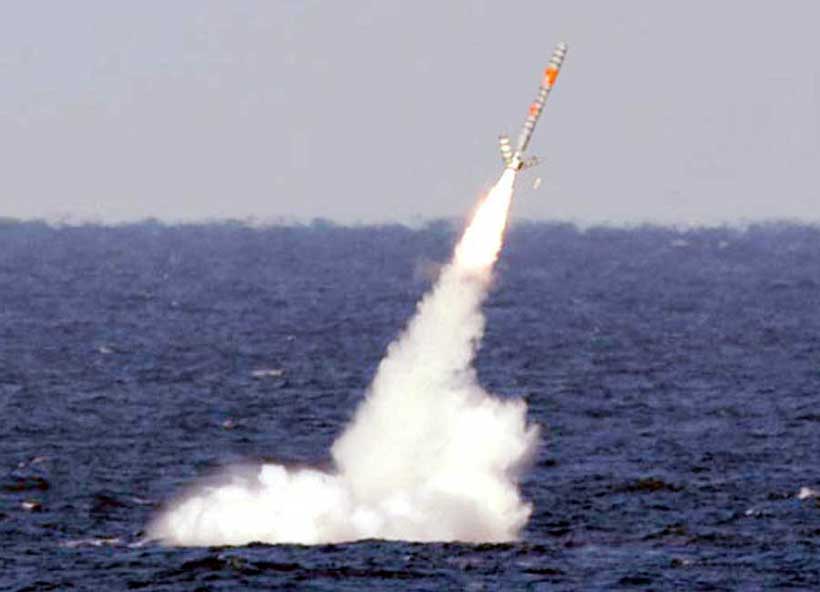 Army chief General Manoj Mukund Naravane said that "India was not averse to the possible demilitarisation of the Siachen glacier , the world's highest battleground and an old sore in India-Pakistan ties , provided the neighbour accepted the 110-km Actual Ground Position Line (AGPL) that separates Indian and Pakistani positions. Acceptance of AGPL is the first step towards demilitarisation but the Pakistan side loathes doing that". He said, 'The Siachen situation occurred because of unilateral attempts by Pakistan to change status quo and countermeasures taken by the Indian Army' (Not averse to demilitarisation of Siachen if Pak meets pre-condition: Army chief, Hindustan Times January 13, 2022).
Reacting to the Indian army chief's statement, Pakistan's former foreign secretary Riaz Mohammad Khan reminisced that the Siachen could not fructify into a written agreement because India wanted Siachen and Kashmir to be settled together. India's approach 'nothing is agreed until everything is agreed' scuttled the agreement. As for Kashmir, "a simultaneous effort was made through the backchannel …in what is commonly known as the Four-Point Formula" (Siachen recollections, Dawn January 16, 2022). Riaz laments Indi's distrust that hindered a solution.
Shyam Saran, a voice in the wilderness
Shyam Saran, in his book How India Sees the World (pp. 88-93) makes startling revelations about how this issue eluded solution at last minute. India itself created the Siachen problem. Saran reminisces, in the 1970s, US maps began to show 23000 kilometers of Siachen area under Pakistan's control. Thereupon, Indian forces were sent to occupy the glacier in a pre-emptive strike, named Operation Meghdoot. Pakistani attempts to dislodge them did not succeed. But they did manage to occupy and fortify the lower reaches'.
He recalls how Siachen Glacier and Sir Creek agreements could not fructify for lack of political will or foot dragging. He says 'NN Vohra, who was the defence secretary at the time, confirmed in a newspaper interview that an agreement on Siachen had been reached. At the last moment, however, a political decision was taken by the Narasimha Rao government to defer its signing to the next round of talks scheduled for January the following year. But, this did not happen…My defence of the deal became a voice in the wilderness'.
Saran says, `Kautliyan template would say the options for India are sandhi, conciliation; asana, neutrality; and yana, victory through war. One could add dana, buying allegiance through gifts; and bheda, sowing discord. The option of yana, of course would be the last in today's world' (p. 64, ibid.).
India's current first option
It appears that Kautliya's last-advised option,yana, as visualised by Shyam Saran, is India's first option nowadays. Kautlya also talks about koota yuddha (no holds barred warfare), and maya yuddha (war by tricks) that India is engaged in.
Cartographic annexation
By unilaterally declaring the disputed Jammu and Kashmir its territory does not solve the Kashmir problem. This step reflects that India has embarked upon the policy "might is right". In Kotliyan parlance it would be "matsy nyaya, or mach nyaya", that is big fish eats the small one. What if China also annexes disputed borders with India? India annexed Kashmir presuming that Pakistan is not currently in a position to respond militarily, nor could it agitate the matter at international forums for fear of US ennui.
India's annexation smacks of acceptance of quasi-Dixon Plan, barring mention of plebiscite and division of Jammu. . Dixon proposed: Ladakh should be awarded to India. Pakistan Occupied Kashmir (including Gilgit and Baltistan) should remain with Pakistan. Whole Kashmir valley should have a plebiscite with no option to independence. Jammu should be divided on religious basis. The river Chmab should be the dividing line. Northern Jammu (Muslims dominated) should go to Pakistan and Hindu majority parts of Jammu to remain with India.
In short Muslim areas should have gone with Pakistan and Hindu-Buddhist majority areas should have remained with India.
India's annexation has no legal sanctity. But, it could have bbeen sanctified in a mutually agreed Kashmir solution.
India's propaganda
India portrays the freedom movement in Kashmir as `terrorism'. What about India's terrorism in neighbouring countries?
The world is listless to accounts of former diplomats and RAW officers about executing insurgencies in neighbouring countries. B. Raman, in his book The Kaoboys of R&AW: Down Memory Lane makes no bones about India's involvement up to the level of prime minister in Bangladesh's insurgency.
Will the world take notice of confessions by Indi's former intelligence officers and diplomats?B. Raman reminds `Indian parliament passed resolution on March 31, 1971 to support insurgency. Indira Gandhi had then confided with Kao that in case Mujib was prevented from ruling Pakistan, she would liberate East Pakistan from the clutches of the military junta. Kao, through one RAW agent, hijacked a Fokker Friendship, the Ganga, of Indian Airlines hijacked from Srinagar to Lahore.
India's ambassador Bharath Raj Muthu Kumar, with the consent of then foreign minister Jaswant Singh, `coordinated military and medical assistance that India was secretly giving to Massoud and his forces'… `helicopters, uniforms, ordnance, mortars, small armaments, refurbished Kalashnikovs seized in Kashmir, combat and winter clothes, packaged food, medicines, and funds through his brother in London, Wali Massoud', delivered circuitously with the help of other countries who helped this outreach'. When New Delhi queried about the benefit of costly support to Northern Alliance chief Massoud, Kumar explained, "He is battling someone we should be battling. When Massoud fights the Taliban, he fights Pakistan."
Death of back-channel
In his memoirs In the line of fire (pp.302-303), president Musharraf had proposed a personal solution of the Kashmir issue. This solution, in essence, envisioned self-rule in demilitarised regions of Kashmir under a joint-management mechanism. The solution pre-supposed* reciprocal flexibility.
Death of dialogue and diplomacy
Riaz warns of "incalculable" risks as the result of abrogation of Kashmir statehood (Aug 5, 2019). Both India and Pakistan are nuclear powers. In the absence of a dialogue on outstanding issues, war, perhaps a nuclear one, comes up as the only option.
Concluding remark
Sans sincerity, the only Kashmir solution is a nuclear Armageddon. Or, perhaps divine intervention.