"That which is hateful to you, do not do to your neighbor. This is the entire Torah; the rest is commentary….
Rabbi Hillel, Babylonian Talmud, Shabbat 31a
Introduction: Trump and Talmud
Israel's largely enthusiastic support for Donald J. Trump represented a distressing irony of post-Holocaust Jewish history. Lest we forget, this former president was an American leader who made openly common cause with multiple hate groups; reversed a once-proud US national tradition of welcoming the refugee;[1]replaced elementary human compassion with indifferent family separations and "beautiful" barbed wire;[2] turned an unforgivably blind eye to genocide-like crimes in Syria[3] and made the United States glaringly complicit with Vladimir Putin's crimes against humanity.[4]
Since 1945, an aptly proud Jewish mantra has been "Never Again." From an authoritative Talmudic standpoint, this unambiguous stance must be applied to all peoples, and not just the Jewish People. Prima facie, to do otherwise would mean to disregard Judaism's immutably core commitment to higher law,[5] species universality and human oneness. As we may also learn from Talmud, "The dust from which the first man was made was gathered in all four corners of the earth."
There is still more for Israelis to consider. During his continuously sordid presidency, Donald Trump actively celebrated the rancor of an "everyone for himself" national and international philosophy; that is, a conspicuously murderous posture intrinsically alien to everything Jewish. In Judaism, after all, whatever the particular sources, dignified human relations must always be founded upon cooperation and collaboration, not gratuitous belligerence or zero-sum conflict.[6]
Always.
But how did this defiling Israeli association with mendacious American leadership actually come to pass? Was it "merely" the result of a misguided Realpolitik or power politics orientation in Israel? To be sure, from the start of his anti-scientific[7] and anti-intellectual administration,[8] Donald Trump openly presented himself as a "friend of Israel."
But why the reciprocal? Why would a nation founded upon human dignity and moral principle declare itself a witting friend of Trump? Because he sent his Jewish son-in-law to move America's embassy tile from a building in Tel Aviv to another building in Jerusalem?
Oddly, because Israel is generally a country of smart and well-educated people,[9] this degrading reciprocity was widely accepted among otherwise thoughtful public citizens. Now, however, going forward in moral, legal[10] and pragmatic survival terms, there will be a continuously high price to pay for such shortsighted acceptance, for the Jewish State's demeaning and corrosive complicity with Donald Trump's inexcusable cruelty.[11]
Origins of the Defilement
None of this was ever complicated. Looking back, the Trump administration actively sought to replicate some of the worst features of authoritarian governance. While such a normally grievous charge might once have seemed unreasonable or perhaps even outrageous, this could no longer be the case after January 6, 2021. On that lamentable day of fevered insurrection, this bitterly injurious president, with his unashamedly open support of white supremacy[12]and by his repeated subordinations of binding law to personal whim, focused more on dominating his nation's "streets"[13] than on maintaining even the thinnest veneers of national justice.[14]
When, in the closing days of his still-aspiring dictatorship, Trump spawned violent uprising against his own government, a rebellion at the US Capitol replete with tee-shirts commending "Camp Auschwitz," he exhibited the most egregiously fundamental tenet of Joseph Goebbels.[15] This was the supremely ironic message that once a lie becomes sufficiently monstrous[16] and preposterous, it can, if "properly" fashioned, become more credible."Intellect rots the mind," declared Nazi Minister of Propaganda Goebbels at a Nuremberg rally in 1934."I love the poorly educated," said then candidate Donald Trump to an American rally audience in 2016.
Nonetheless, in law and morality, truth is exculpatory.
Moral and intellectual judgment ought never have been so easily cast aside in Jerusalem as it was in Washington. From the start, Israel ought to have known much better than to openly align its core interests with unprecedented Trump crimes[17] and derangements. Stingingly ironic, too, is that a principal surviving remnant of the Jewish People – that is, the legitimate Jewish State born directly from the ashes of genocidal murder[18] – could have chosen to identify its interests and ideals with such a sorely manipulative American leader.
"Never again." Makes sense, of course, but not just for us. Judicially and Judaically, any such suggested Jewish exclusivity is indefensible. Patently, it is an oxymoron.
There is more. Certain concrete or tangible wrongs must be re-considered and taken into full account. Proudly, Donald Trump stood cheerfully by assorted hate groups that vilify both universal human rights[19] and the particular Jewish ideals of Higher Law[20] and justice. When this former president adopted barbarous and illegal positions on immigration (i.e., positions that undermine various peremptory[21] legal obligations concerning the legitimate rights of refugees), and willfully separated thousands of young and infant children from their families at US borders, the pertinent American offenses were more serious than "merely" illegal. Simultaneously, they represented a slap in the face to a people that had long-suffered from a frightful history of forced expulsions and international exclusions – The Jewish People.
Stephen Miller, Trump's favored personal "architect" of immigrant exclusions, is himself the grandson of Jewish refugees from anti-Semitic pogroms. A key tenet of his grim standard for refugee admission to the United States had been "merit." Like Trump, Miller pompously stipulated that only "the good ones" ought to be admitted.[22]
What Happened to the Words of Emma Lazarus?
There is more. In once unimaginable cases, Trump-created immigration offenses[23] and his corollary criteria of selection reeked of earlier harms perpetrated against defenseless European Jews.[24] The ironies are unspeakable, but they still remain worth noting.
Now, for those Israelis who were willing to cultivate US presidential support at all costs and whatever the concessions, relevant details should appear painful to recount. To the end, under the starkly indifferent aegis of Donald J. Trump and his coterie of dedicated sycophants, an official US pattern of illegality included forced deportations of minor children and forcible expulsions of the most severely disadvantaged. It is not a pattern that ought ever to have been overlooked or embraced by a "Jewish State."The contradictions are simply too plain to see, too monstrous and too defiling.
"Give me your tired, your poor, your huddled masses….." say the words on the pedestal of the Statue of Liberty, words from never-to-be-forgotten Jewish author Emma Lazarus.
Other serious issues were involved in Israel's willingness to betray its most sacred ideals in "realistic" exchange for Trump patronage. Most perplexing and worrisome of all were those matters that centered on the always-key realms of war avoidance and peacemaking. In all these essential matters, this US president's complete lack of any informed and coherent vision of foreign affairs was consequential and obvious. How could these irremediable debilities ever have been so totally ignored in Jerusalem?
By preferring visceral seat-of-the-pants planning ("attitude, not preparation," said Trump) to any focused forms of policy creation,[25] the former president sought to "reward" Israel with a series of marginal "victories" – e.g., moving the American Embassy from Tel Aviv to Jerusalem, a demonstrably Faustian agreement to arm the UAE with US F35s as quid pro quo for diplomatic recognition by Abu Dhabi, and the so-called "Abraham Accords."[26] At best, all of these alleged "gifts" to Israel will represent more-or-less Pyrrhic victories.[27]
Trump, "Palestine" and Iran
All presumed Trumpian benefits to Israel either ignore or exacerbate the more authentically critical security problems still at issue in Israel's volatile regional "neighborhood." Most obvious and enduringly problematic here are the expectedly continuous antipathies of the Palestinians, and also the still-accelerating nuclearization of Iran. In this regard, Trump's unilateral US withdrawal from the JCPOA pact with Iran and his subsequent enhancement of selected Sunni Arab states only made matters worse.
Further marginalizing Iran could hardly signal a propitious security outcome for Jerusalem.
Also, going forward, the several Palestinian elements seeking sovereignty with a determined prise de conscience, with an aroused consciousness, will not only remain fixed on achieving their overriding national goal. Plausibly, they will further prepare for the next hideous rounds of intercommunal violence. All this suggests, most urgently and with de facto compliments of Donald J. Trump, yet another intifada.[28]
What about the Trump-vaunted Abraham Accords? At every level of assessment, these agreements, negotiated via the American president's "good offices" – and also the kindred deals with Morocco and Sudan – are devoid of any meaningfully gainful substance. In essence, to praise the Accords for enhancing Israel's security is a bit like commending US President Ronald Reagan's October 1983 invasion of Grenada on the grounds that Americans have not since had to face any catastrophic aggressions from Grenada.
When Israel-Palestinian relations and Israel-Iranian relations are taken into joint account, the "whole" of negative outcomes for Israel could prove vastly more injurious than the simple sum of the respective "parts." Here, as authentic synergies, the net costs of pertinent Trump-brokered agreements would significantly exceed Israel's net gains. By definition, this means that at least as long as we can assume an Israeli capacity to estimate the costs and benefits of alternative courses of action, Jerusalem's participation in these concocted agreements was effectively irrational.
Self-evidently irrational.[29]
Even in the best of times, no one could reasonably describe the Middle East as a region of impending stability or collective security. In the worst of times, this endlessly-volatile region could very quickly descend into a substantially more far-reaching condition of chaos.[30]Such a potentially lethal descent could have its precipitating origins in an impending nuclear confrontation with Iran[31] – a confrontation made more likely by Trump's earlier withdrawal from the Obama-era Iran pact (JCPOA) and by his mid-November 2020 queries about launching an American military first strike or in the still-expanding interstices of microbial assault (i.e., Covid19 pandemic).. In a credibly worst case scenario, these causes, augmented by similarly incoherent Trump withdrawals from Afghanistan and Iraq, would intersect synergistically.[32]
Again, by definition, the calculable "whole" of tangible injurious effects suffered by Israel[33] would be greater than the simple sum of its component "parts."[34]
Reason and Anti-Reason
There is more. From its visibly disjointed beginnings, the posturing Trump presidency was detached from absolutely any identifiable considerations of history, law[35] or diplomacy.[36] Till the end, saddled with such overwhelming and self-inflicted debilities, the former American president "advanced" unashamedly toward ever-more conspicuous postures of anti-reason. These flagrantly non-analytic postures included conspiracy theories so morbidly vacuous and outrageous that they would make even the most witting fools blush with a well-deserved embarrassment. If this were not enough humiliation to worry about, all this critique ignores Donald Trump's unhidden disrespect for elementary logic, most distressingly his false correlation of Covid19 testing with increasing illness and his corresponding "medical" recommendation that citizens consider taking household disinfectants by injection.
There is little here that is actually subject to dispute. Former President Trump's disjointed Corona Virus policy continues to result in the needless deaths of a great many trusting Americans. Though lacking the "intent" or mens rea that is integral to the codified crime of genocide,[37] the president's Covid19 policy's effect upon US civilian populations had been effectively genocidal.[38]
From the standpoint of the victims and their families, the juridical fine point here is immaterial. It's a bit like the parable of frogs being killed by the playful rock-throwing of young children. The boys may not have intended any such harms, but the frogs remain dead nonetheless.
From the start of the Trump Era, Israel had been forewarned. In all complex matters of world politics and foreign policy, this American president had always been operating ad hoc, without any considered plan or doctrine, lurching fitfully from one inane whim to another, always without sturdy analytic moorings.[39] Whatever the subject, Trump navigated precipitously, jumping wildly from crisis to crisis, always without even an elementary grounding in theory, ideology or science. Like his appointed and uniformly obsequious subordinates, Trump read nothing, nothing at all. To the everlasting delight of his American followers, there were three places the former president would absolutely never choose to visit: a museum, the theatre or a library.
Is this an American president from whom Israel should ever have reasonably expected palpable wisdom or informed guidance?
Ever?
The question is silly, on its face.
For Jerusalem, though very late in the "game," the cumulative security consequences of any Trump-induced regional disorder (Trump said on several occasions, "I love chaos") are apt to be far-reaching and at least partially irremediable. By assuming, without verifiable reason, that this US President had ever had Israel's best interests in mind, or that he could conceivably have figured out what those national interests might actually have been, Israel must soon find itself dealing with otherwise once-avoidable regional crises.
Among several examples of relevant Trump errors and deceptions, the American President's April 2018 attack against Syrian chemical warfare facilities should be brought to mind. This spasmodic or "seat-of-the-pants" US action had little tangible impact upon Bashar al-Assad's genocidal dictatorship.[40] Even worse, this photo-op generated attack emboldened various anti-Damascus regime insurgents holding jihadist orientations.
What actually happened? These hapless insurgents were quickly crushed by al-Assad's armed forces, hardly a victory for democratic rule in Syria or for any society allegedly bound to the peremptory Biblical principle, "Justice, justice shall you pursue."[41] Also worth noting: Because of Trump's conspicuous disregard for scientific and theoretical underpinnings,[42] matters could just as easily have gone the other way, effectively strengthening what was then a pro-ISIS adversary.
Other basic questions should now arise in US policymaking circles. Whatever the specific issue at hand, Donald Trump remained steeply beholden to Vladimir Putin; he would never have considered doing anything that did not first comport with the Russian dictator's presumptive personal preferences.[43] Why?
It's not a silly question.
It finally deserves a proper answer.
Donald J. Trump could have cared less about Israel's national well-being or even its physical security. Always, his cynical outreach to Israelis and American Jews had only on self-serving objective. This goal was to re-elect Donald Trump, and to extract ebullient homage for America's reigning "emperor."[44]
Remembering History/Awaiting Chaos
Now, more than ever, history deserves appropriate pride of place. Since the seventeenth-century, the structure of world politics has been consistently anarchic or "Westphalian."[45] But anarchy means "only" the absence of authoritative central government. To fully unravel still-meaningful effects of the destabilizing Trump presidency, Israel would need to prepare more systematically for various "centrifugal" foreign policy developments. The object of such rampant geo-strategic disorder would be identifiable as chaos.
Quo Vadis? For Israel, a true condition of chaos could prove far more threatening than "mere" anarchy. In virtually any still-expressible form, this bewildering condition could play havoc with even the nation's best laid plans. From the particular standpoint of Israel's military readiness, chaos represents a constantly unpredictable, deeply frightful and ever-changing "correlation of forces."[46] Suddenly or incrementally, this correlation could impair all "normal" (and potentially indispensable) national security preparations.
There is more. This impairment could arrive suddenly, as a dissembling "bolt-from-the-blue" enemy attack, or less discernibly and less dramatically, in variously tangible but unforeseeable increments.
Whatever its mode of arrival, such results, for Israel, could be intolerable.
In large part, these results will have been generated by misconceived and manipulative US presidential thinking.
A new chaos is impending. For strategists and scholars, it must be differentiated from the more "normal"disorder associated with Carl von Clausewitz's (the nineteenth-century Prussian military strategist) "friction" and correlative "fog of war."[47] At its core, this Trump-boosted chaos describes a deep and systemic level of uncertainty, one that could create unprecedented and residually primal forms of international conflict. It follows, for Israel, that regional chaos could quickly and conclusively smother any still-simmering hopes for some cumulatively gainful "Trump Effect."
In essence, there was never any defensible legal or strategic reason for Israel to make sordid deals with a clinically-deranged American president; that is, to betray its national interests and ideals at the same time.
At best, the US embassy move and the Abraham Accords will prove of very limited consolation to Israel. At worst, these "rewards" (designed only for Trump's domestic political benefit) will be responsible for accelerating anti-Israel passions and policies, including new waves of Palestinian terror in Judea. Samaria (West Bank) and Israel proper. Any such revived instances of Sunni-Arab terror[48] could hasten rather than hinder the creation of a Palestinian state,[49] a portentous outcome for "Palestine" that could generate certain ominous synergies with Iranian nuclear weapons development.
Once such creation had become a fait accompli, moreover, Israel would likely experience new incentives to initiate "anticipatory self-defense" options.[50]
Wittingly, many states in world politics, not just Israel, must soon acknowledge steadily increasing risks from assorted forms of nuclear conflict.[51] In this connection, Donald Trump's sorely evident incapacity to suitably manage a nuclear crisis and/or control any more-or-less related military escalations is difficult to dispute. Should this US President have failed to prevent a single escalation from an ongoing crisis to overt nuclear warfare, the corollary effects could have impacted several other parts of the world. These effects would have arrived in the form of prompt, immediate or latent physical casualties, and less dramatically, as the probable cause of unique social and economic misfortunes.[52]
Intersections and Synergies
World politics is not geometry. In these complex spheres of interaction, ones where complex synergies are often involved, the whole can become greater than the sum of its parts. For Israel, going forward, the most obvious chaos-generated perils could concern (1) escalating violence in Iraq, Afghanistan, Lebanon, Sudan, Libya and/or Syria; and (2) near-simultaneous deteriorations in a still-ongoing Iranian nuclearization effort and/or in the many-sided Palestinian insurgency.
Facing these prospectively intersecting perils, Jerusalem is already well aware that the Hashemite monarchy in neighboring Jordan remains vulnerable to assorted new forms of Islamic radicalism. Also apparent to decision-makers in Jerusalem is that a continuously authoritarian el-Sisi military regime in Cairo might not be able to control the re-aspiring Muslim Brotherhood indefinitely. Nothing done by the Trump administration had addressed any of these key problems.
In principle, at least, the "Brotherhood" or its kindred organizations could sometime seek to get its hands on weaponized pathogens or even nuclear explosives.[53] Regarding the "germ warfare" components, there would be great uncertainties about plausible effects of use during an already ongoing viral pandemic. What then?
There is more. Apropos of any derivative "Trump effects" upon Israel's national security, Pakistan exhibits another critical site of wider-area disintegration, one that could suddenly transform a "merely" volatile Middle East from basic Westphalian anarchy to a genuinely unfathomable chaos. To wit, if the already-nuclear regime in Islamabad should sometime fall toJihadists, all other regional sources of chaotic disintegration could promptly pale into comparative insignificance. In this regard, there is absolutely no evidence that the Trump administration had accomplished even a modicum of appropriate planning.
In an expectedly worst case scenario for Israel, assorted Jihadists, emboldened by multiple expressions of Trump administration confusion and indecisiveness, would take singular or "hybrid" control in one or several of the more plainly unstable Sunni Arab and/or North African governments. Ultimately, these "martyrdom-driven" leaders could acquire certain game-changing weapons of mass destruction. This worrisome prospect, even if all acquired weapons were to remain non-nuclear, bring to mind the fearsomely correlative scenario of a "suicide-bomber in macrocosm."[54]
A Jihadist "hybrid" could be a terror-group amalgam (that is, no direct state component) or reflect an asymmetrical alignment between particular terror-groups and a kindred state or states.
With the still-expected advance of Trump-enhanced chaos in the Middle East, Israel could sometime have to face certain nuclear and ideologically Islamist enemies on both the Iranian (Shiite) and Arab (Sunni) fronts. Even in the absence of old enemies with new atomic arms, nuclear and biological materials could find their way to Hezbollahin Lebanonand/or Hamas in Gaza. Along the way, Jerusalem – perhaps still following former President Trump's predictably uncertain and disjointed policies – could find itself having to take sides with one or another set of mortal enemies.
Political Philosophy and the State of Nature
Back in the seventeenth-century, the English philosopher, Thomas Hobbes, already recognized that although international relations exist indefinitely in a "state of nature," a condition of anarchy (not one of genuine chaos), these decentralized relations are nonetheless more tolerable than the condition of individual human beings living in similarly "everyone-for-himself" circumstances. This is the case, argued Hobbes, because nations, unlike individuals, lack the capacity to destroy one another.
But today, this once reassuring distinction is no longer meaningful.[55] Thomas Hobbes was plainly unable to conceptualize a world with nuclear weapons. Now, proliferation of these weapons, especially in the Middle East, could quickly reduce the orthodox and relatively tolerable Westphalian anarchy of international relations to an authentically Hobbesianchaos, a "stateof nature," one that could normally exist only between individuals.
Here, as more and more nations came to share what Hobbes had cleverly called "dreadful equality," a more-or-less symmetrical capacity to inflict mortal destruction, the portent of regional nuclear calamity could become correspondingly more likely.
In his modern classic, "The Second Coming," William Butler Yeats wrote of a time in which "the blood-dimmed tide is loosed, and everywhere the ceremony of innocence is drowned." Succinctly, the celebrated Irish poet then revealed what continues to elude historians, diplomats, statesmen and scholars:In the not-too-distant future, there could arrive a moment wherein there would be no safety in numbers, treaties, or armaments; no help from "civilizations;" no counsel from public authority; and no last-minute rescue from science. Such an apocalyptic "moment," one made more likely by the residual effects of America's ill-prepared and steeply corrupted former president, might rage for a long while, perhaps even until every flower of human culture had been trampled and once-intact human communities had been ground insidiously into dust.
From this seemingly resurrected medieval darkness, from this foreseeably Trump-facilitated chaos, there would be neither escape nor sanctuary. Rather like the "America First" or "know nothing" illiteracy that Mr. Trump had championed in the United States, such darkness could envelop entire regions of our long-suffering planet in a suffocating pall. What then? What will Americans have learned from the still-enduring horrors of Trump era declensions?
For Israel, the prime inheritor of Genesis, Trumpian chaos augured severe and paradoxical kinds of national fragility. As a continuously beleaguered microstate, Israel could still become (depending upon the precise extent to which it would have allowed itself to be manipulated and misguided by Trump "rewards") the principal victim of an even more-rampant regional disorder. In view of the far-reaching interrelatedness of all world politics – always, everything is "system" – this victimization could arise even if the conspicuously precipitating events of war and terror[56]were to occur elsewhere.
Oddly enough, a hideously triumphant global chaoscould reveal both sense and form. Generated by mutually reinforcing explosions of mega-war and mega-terror, any further Trump-induced disintegrations of world authority could assume a revealing shape. But how should such a unique shape, such a sobering "geometry" of chaos, be suitably deciphered and purposefully understood in Jerusalem? As a related and similarly vital question, Israel's leaders would then need to inquire:
"How should we deal with potentially irrational nuclear adversaries, dedicated foes operating within both state and terrorist groups?"[57]
Israel as System
There is more. Among other things, the whole world, like the individual nation-states that comprise it, is best understood as a system. By definition, therefore, what happens in any one part of this world always affects what happens in some or all other parts. When, for example, global deterioration is marked, and begins to spread from one country to another, these effects could undermine international stability in general. When deterioration is sudden and catastrophic, as it would be following the onset of any unconventional war and/or act of unconventional terrorism, the unraveling effects could become more immediate and more overwhelming.
The State of Israel, a system of interdependent and interpenetrating parts like every other state, exists precariously in our larger world system. Aware that any Trump-inspired collapse of regional authority structures (most plausibly, in increments) had, in one way or another, impacted its few friends as well as its many enemies, leaders of the Jewish State should now advance variously informed expectations or scenarios of collapse. This would be done in order to best prepare suitable forms of response. Ultimately, recognizing that any rapid and far-reaching global collapse could spawn a more or less complete return to "everyone for himself" in world politics, or what philosopher Thomas Hobbeshad called in Leviathan a bellum omnium contra omnes, a "war of all against all," Israel's leaders must consider just how they should respond to any future national life in a global "state of nature."
These considerations would not present encouraging or pleasing forms of analytic effort. Still, they would represent prudential national policy steps, and must therefore be undertaken. Such eleventh-hour considerations could be critical to the extent that the triggering mechanism of collapse would originate within the Middle East itself, from massive chemical, biological and, in the future, nuclear attacks against Israel. In these uncertain times of biological "plague," the specific actions of any microbial assault would be largely unpredictable but nonetheless highly consequential.
Any chaotic disintegration of the regional or wider-world system, whether slow and incremental or sudden and catastrophic, would impact the Israeli system. Accordingly, following the intellectually and morally deficient Trump presidency, Israel will have to orient its military planning doctrines more expressly toward worst-case possibilities. Already, Trump-initiated US troop withdrawals from Iraq and Afghanistan, opposed internally by the Joint Chiefs of Staff, are accelerating regional instabilities in ways that are foreseeable and unforeseeable.
Will one predictable result of these ill-considered withdrawals be increasing pressure upon Israel to carry out assassinations/targeted killings[58] on behalf of Washington?[59] If so, what would this suggest about the true cumulative costs to Israel of the Trump-brokered "peace" agreements? This is a question well worth answering.
Looking to a Less Damaging Foreign Policy Future
In the final analysis, it will be apparent that the overall security costs of these pacts to Jerusalem will exceed the overall benefits. And this is to say nothing about any corresponding Israeli violations of international law mandated by American "largesse," or about indiscriminate Israeli submission to misconceived US presidential authority. Though every sham can have a patina, this moral and intellectual Trump Era surrender could haunt Israel's national integrity and self-respect for a painfully long time.
There is one last time-urgent observation to make about Israel's witting subordination to Donald J. Trump's incoherent plans and expectations. In mid-November 2020, Israel felt obligated to strike out at selected Iranian military targets in Syria. Simultaneously, in large part because of Trump's earlier (and counter-productive) withdrawal from the Iran nuclear pact, Tehran had already been accelerating its preparations to "go nuclear." On both conventional and unconventional weapon fronts, this former American president's errors and incapacities had encouraged Iranian belligerence and strategic threats toward Israel.
In the end, Israelis, not just Americans, will have to extricate themselves from grievous Trump-engineered misfortunes.[60]
To avoid similar judgments or mistakes in the future, Israeli leaders ought never calculate that the flamboyant wishes of an American president are ipso facto coincident with their own nation's best interests. President Donald Trump inflicted deeply corrosive harms upon the United States, but he also set the stage for continuously creating corollary or corresponding harms to Israel. Now, these significant harms, left unresolved, could not only imperil the Jewish State's physical security, but also its still-residual convictions concerning international justice and human rights.[61]
A small nation that earlier chose to follow a dissembling and dishonest American patron must expect a future of significant lamentations and potential despair.[62]
For Israel, from the start, any deal made by US President Donald J. Trump "on its behalf" was essentially a bad deal.[63] "Proof" of this once-preventable result is already evident in moral and legal realms; it will soon become similarly clear in pertinent matters of strategy and self-defense. These matters will involve, inter alia, adversarial actions issuing forth from various sectors of the Sunni Arab world (including some that have been beneficiaries of Trump deal making); Shiite Iran (including various cooperating elements of both Sunni al-Qaeda and Shiite Hezbollah); and Afghanistan (mainly once-dormant Taliban foes resurrected by Trump's seat-of-the-pants US troop withdrawals).
In this last example, the negative consequences of Donald Trump's misconceived foreign policy (terrorist training and terrorist safe havens) will not stem directly from any US actions undertaken "on behalf of Israel." Rather, these unwanted results will stem indirectly from a policy intended originally by the former American president solely for presumed benefit of the United States. Some or all of these discrete consequences could sometime combine in more-or-less unforeseen ways, creating strongly synergistic outcomes that are far worse than the calculable sum of their component parts. Incrementally, in such once-avoidable cases, the tangible costs to Israel of having wittingly acceded to Donald Trump's lawless Realpolitik[64]will become more apparent and less remediable.
For Israel, the Jewish State, it doesn't have to be this way. Recalling Rabbi Hillel, the relevant standard of correct behavior is longstanding, clear and compelling: "That which is hateful to you," instructs Talmud, "do not do to your neighbor."
It's not complicated. For Israel and its American ally, the policy obligations are reciprocal, plain to see and altogether overriding.
---
[1]Prima facie, when President Trump's executive orders directed the Department of Homeland Security (DHS) to expand his coercive program of "expedited removal," he was in flagrant violation of the legal principle known as non-refoulement. This principle is prominently codified at Article 33 of the 1951 Refugee Convention. Owing to the prior incorporation of international human rights law into US law, these always-serious violations extend authoritatively to the immigration laws of the United States.
[2] See https://www.huffpost.com/entry/trump-barbed-wire-montana-rally-beautiful_n_5bde3b9fe4b04367a87d2495
[3] See, by this author, Louis René Beres, https://www.jurist.org/commentary/2018/04/louis-beres-trump-syria/
[4]See, by this author, Louis René Beres, https://www.jurist.org/commentary/2018/03/trump-putin-benes/ For definition of crimes against humanity, See AGREEMENT FOR THE PROSECUTION AND PUNISHMENT OF THE MAJOR WAR CRIMINALS OF THE EUROPEAN AXIS POWERS AND CHARTER OF THE INTERNATIONAL MILITARY TRIBUNAL. Done at London, August 8, 1945. Entered into force, August 8, 1945. For the United States, Sept. 10, 1945. 59 Stat. 1544, 82 U.N.T.S. 279. The principles of international law recognized by the Charter of the Nuremberg Tribunal and the judgment of the Tribunal were affirmed by the U.N. General Assembly as AFFIRMATION OF THE PRINCIPLES OF INTERNATIONAL LAW RECOGNIZED BY THE CHARTER OF THE NUREMBERG TRIBUNAL. Adopted by the U.N. General Assembly, Dec. 11, 1946. U.N.G.A. Res. 95 (I), U.N. Doc. A/236 (1946), at 1144. This AFFIRMATION OF THE PRINCIPLES OF INTERNATIONAL LAW RECOGNIZED BY THE CHARTER OF THE NUREMBERG TRIBUNAL (1946) was followed by General Assembly Resolution 177 (II), adopted November 21, 1947, directing the U.N. International Law Commission to "(a) Formulate the principles of international law recognized in the Charter of the Nuremberg Tribunal and in the judgment of the Tribunal, and (b) Prepare a draft code of offenses against the peace and security of mankind…." (See U.N. Doc. A/519, p. 112). The principles formulated are known as the PRINCIPLES OF INTERNATIONAL LAW RECOGNIZED IN THE CHARTER AND JUDGMENT OF THE NUREMBERG TRIBUNAL. Report of the International Law Commission, 2nd session, 1950, U.N. G.A.O.R. 5th session, Supp. No. 12, A/1316, p. 11.
[5]See by this author, Louis René Beres, https://jewishwebsite.com/opinion/presidential-crimes-and-pardons-donald-j-trump-and-americas-higher-law/64169/
[6]The core origins of such belligerence and conflict in world politics are best explained by German historian Heinrich von Treitschke in his posthumously published Lecture on Politics (1896): "Individual man sees in his own country the realization of his earthly immortality." Earlier, German philosopher Georg Friedrich Hegel opined, in Philosophy of Right (1820), that the state represents "the march of God in the world." The "deification" of Realpolitik, a transformation from mere principle of action to a sacred and sacrilizing end in itself, drew its originating strength from the doctrine of sovereignty advanced in the sixteenth and seventeenth centuries. Initially conceived as a principle of internal order, this doctrine underwent a specific metamorphosis, whence it became the formal or justifying rationale for international anarchy – that is, for the global "state of nature." First established by Jean Bodin as a juristic concept in De Republica (1576), sovereignty came to be regarded as a power absolute and above the law. Understood in terms of modern international relations, this doctrine encouraged the notion that states lie above and beyond any form of legal regulation in their interactions with each other.
[7]Could anything have been more markedly anti-science than Trump's utterly incoherent Covid19 advice? How could anyone take seriously his counsel to combat the pandemic with individual human injections of household bleach or disinfectant?
[8]During his presidency, too little attention was directed toward Trump's open loathing of science and intellect and his corresponding unwillingness to read. Ironically, the Founding Fathers of the United States were intellectuals. As explained by American historian Richard Hofstadter: "The Founding Fathers were sages, scientists, men of broad cultivation, many of them apt in classical learning, who used their wide reading in history, politics and law to solve the exigent problems of their time." See Hofstadter's Anti-Intellectualism in American Life (New York: Alfred A. Knopf, 1964), p. 145. A conclusion ought to surface: How far we Americans have fallen.
[9] In Book II of his Ethics Baruch Spinoza considers the human mind or what he calls the "intellectual attributes," and – drawing from René Descartes' Discourse on Method – strives to define an essential theory of learning and knowledge.
[10]Trump openly instructed his Secretary of State and Attorney General to denounce the International Criminal Court's then-planned investigation of alleged US war crimes and crimes against humanity in Afghanistan. This direction was in fundamental contradiction of America's ineradicable obligations to both national and international law. In the words used by the U.S. Supreme Court in The Paquete Habana, "International law is part of our law, and must be ascertained by the courts of justice of appropriate jurisdiction, as often as questions of right depending upon it are duly presented for their determination. For this purpose, where there is no treaty, and no controlling executive or legislative act or judicial decision, resort must be had to the customs and usages of civilized nations." See The Paquete Habana, 175 U.S. 677, 678-79 (1900). See also: The Lola, 175 U.S. 677 (1900); Tel-Oren v. Libyan Arab Republic, 726 F. 2d 774, 781, 788 (D.C. Cir. 1984)(per curiam)(Edwards, J. concurring)(dismissing the action, but making several references to domestic jurisdiction over extraterritorial offenses), cert. denied, 470 U.S. 1003 (1985)("concept of extraordinary judicial jurisdiction over acts in violation of significant international standards…embodied in the principle of `universal violations of international law.'").
[11]"There is no longer a virtuous nation," warned the Irish poet William Butler Yeats, "and the best of us live by candlelight." Of course, Israel's wrongheaded complicity with Donald Trump pales beside citizen irresponsibility of the United States, the country that actually elevated such a patently egregious individual to a position of unparalleled global power. Moreover, in the specific parlance of international law, Trump must rightfully be regarded an embodiment of hostes humani generis, or as a "common enemy of humankind." On the concept of "common enemy of mankind," see: Robert Alfert Jr., "Hostes Humani Generis: An Expanded Notion of U.S. Counterterrorist Legislation," Emory International Law Review 6, no. 1 (Spring 1992): 171-214. See also: Harvard Research in International Law: Draft Convention on Jurisdiction with Respect to Crime, 29 AM. J. INT'L L. 435, 566 (Supp. 1935) (quoting Coke, C. J. in King v. Marsh, 3 Bulstr. 27, 81 E.R. 23 (1615) ("a pirate est hostes humani generis")).
[12] See, by this author, Louis René Beres, https://www.jurist.org/commentary/2020/10/louis-rene-beres-good-genes-proud-boys-white-supremacy/
[13]See, by this author, Louis René Beres, https://www.jurist.org/commentary/2020/11/louis-rene-beres-dominating-the-street/
[14]https://news.yahoo.com/trumps-new-pentagon-chief-counterterrorism-agency-white-supremacy-100030848.html
[15] See, by this author, Louis René Beres, https://www.jurist.org/commentary/2020/05/louis-beres-america-rise-and-fall/
[16]See, by this author, Louis René Beres, https://moderndiplomacy.eu/2020/04/14/a-once-unimaginable-scenario-the-president-as-monster/
[17]We must remember here that the core obligations of general international law are simultaneously core obligations of US law. Recalling judgment of the US Supreme Court in Paquete Habana (supra) (1900): "International law is part of our law, and must be ascertained and administered by the courts of justice of appropriate jurisdiction…." The more specific incorporation of treaty law into US municipal law is codified at Art. 6 of the US Constitution, the so-called "Supremacy Clause." It is manifest that Donald J. Trump never had any literate awareness of these essential facts.
[18] See, for example, Louis René Beres, "Genocide and Genocide-Like Crimes," in M. Cherif Bassiouni., ed., International Criminal Law: Crimes (New York, Transnational Publishers, 1986), pp. 271-279. On the crime of genocide under international law, see: See Convention on the Prevention and Punishment of the Crime of Genocide, opened for signature, December 9, 1948, entered into force, January 12, 1951, 78 U.N.T.S. 277. Although the criminalizing aspect of international law that proscribes genocide-like conduct may derive from sources other than the Genocide Convention (i.e., it may emerge from customary international law and also be included in different international conventions), such conduct is always an egregious crime under international law. Even where the conduct in question does not affect the interests of more than one state, a traditional canon of international legal validity, it becomes an international crime ipso facto whenever it constitutes an offense against the world community delicto jus gentium.
[19]Though Trump's Israeli and American supporters sometimes advance a purportedly utilitarian argument about these evident infractions of law and justice, they ought best bear in mind the following peremptory principle of jurisprudence: "Rights cannot derive from wrongs" (Ex injuria jus non oritur).
[20]Under international law, the idea of a Higher Law – drawn originally from the ancient Hebrews – is contained within the principle of jus cogens or peremptory norms.
[21]Apropos of Article 53 of the Vienna Convention on the Law of Treaties (1969: "A peremptory norm of general international law….is a norm accepted and recognized by the international community of States as a whole, as a norm from which no derogation is permitted, and which can be modified only by a subsequent norm of general international law having the same character."
[22]By such alleged criteria of "merit," it is plausible that neither Stephen Miller's Eastern European refugee forbears or Donald Trump's own refugee mother (who came to the US penniless from Scotland to work as a domestic) would have been granted legal admittance.
[23]When President Trump's executive orders directed the Department of Homeland Security (DHS) to expand his coercive program of "expedited removal," he was in conspicuous violation of the legal principle known as non-refoulement. This principle is unambiguously codified at Article 33 of the 1951 Refugee Convention. Automatically, owing to the prior incorporation of international human rights law into US law, these always very serious violations extend to the immigration laws of the United States.
[24] The author, Professor Louis René Beres, was born in Switzerland at the end of the War, the only son of Austrian Jewish Holocaust refugees.
[25]The "mass-man," we may learn from 20th century Spanish philosopher Jose Ortega y' Gasset's The Revolt of the Masses, "learns only in his own flesh." Donald J. Trump is the quintessential "mass-man."
[26] See, by this author, Louis René Beres, https://moderndiplomacy.eu/2021/03/13/after-the-abraham-accords-nuclear-deterrence-and-nuclear-war-in-the-middle-east/ See also: https://www.state.gov/the-abraham-accords/
[27]At worst, the Trump-supplied massive weapons transfer to UAE (his quid pro quo for UAE recognizing Israel) will quickly find its way into the hands of more belligerent adversaries of Israel, including assorted Sunni terrorist groups. https://www.yahoo.com/huffpost/senate-block-trump-weapons-sale-uae-192114064.html
[28] For authoritative legal criteria to distinguish permissible insurgencies from impermissible ones, see: Louis René Beres, "The Legal Meaning of Terrorism for the Military Commander," CONNECTICUT JOURNAL OF INTERNATIONAL LAW, Vol. 11., No. 1., Fall 1995, pp. 1-27. For the moment, too many Israelis erroneously believe that Trump's contrived Abraham Accords will somehow reduce the likelihood of further Palestinian violence.
[29]More generally, expressions of decisional irrationality in world politics could take different and overlapping forms. These include a disorderly or inconsistent value system; computational errors in calculation; an incapacity to communicate efficiently; random or haphazard influences in the making or transmittal of particular decisions; and the internal dissonance generated by any structure of collective decision-making (i.e., assemblies of pertinent individuals who lack identical value systems and/or whose organizational arrangements impact their willing capacity to act as a single or unitary national decision maker).
[30] See latest book by this writer, Louis René Beres, Surviving Amid Chaos: Israel's Nuclear Strategy (2016; 2nd. ed. 2018). https://paw.princeton.edu/new-books/surviving-amid-chaos-israel%E2%80%99s-nuclear-strategy
[31] Presently such a confrontation could not involve a full-fledged nuclear war (because Iran is not yet nuclear). For the moment, therefore, it is not an imminent risk. Looking ahead, however, for informed assessments of the probable consequences of nuclear war fighting, by this author, see Louis René Beres, SURVIVING AMID CHAOS: ISRAEL'S NUCLEAR STRATEGY (London: Rowman and Littlefield, 2016/2018); Louis René Beres, APOCALYPSE: NUCLEAR CATASTROPHE IN WORLD POLITICS (Chicago: University of Chicago Press, 1980); Louis René Beres, MIMICKING SISYPHUS: AMERICA'S COUNTERVAILING NUCLEAR STRATEGY (Lexington MA: Lexington Books, 1983); Louis René Beres, REASON AND REALPOLITIK: U S FOREIGN POLICY AND WORLD ORDER (Lexington MA; Lexington Books, 1984); and Louis René Beres, ed., SECURITY OR ARMAGEDDON: ISRAEL'S NUCLEAR STRATEGY (Lexington MA: Lexington Books, 1986).
[32]Regarding Israel and Iran, see Louis René Beres and John T. Chain (General/USAF/ret.), "Could Israel Safely Deter a Nuclear Iran"?, The Atlantic, August, 2012; and also: Professor Louis René Beres and General Chain, "Israel and Iran at the Eleventh Hour," Oxford University Press (OUP Blog), February 23, 2012. General Chain was Commander-in-Chief, U.S. Strategic Air Command (CINCSAC).
[33]On occasion this "whole" could be minimized by certain lawful expressions of anticipatory self-defense. Non-nuclear preemption has figured importantly in previous Israeli strategic calculations. This was most glaringly apparent in the wars of 1956 and 1967, and also in the destruction of the Iraqi nuclear reactor in 1981. It was essentially the failure to preempt in October 1973 that contributed to heavy Israeli losses on the Egyptian and Syrian fronts during the Yom Kippur war, and almost brought about an Israeli defeat. During January, May, and October 2013, Israel, understandably apprehensive about Damascus' supply of military materials to Syria's Hezbollah surrogates in Lebanon, preemptively struck pertinent hard targets within Syria itself. For a jurisprudential assessment of these undeclared but still-appropriate expressions of anticipatory self-defense, by this author, see: Louis René Beres, "Striking Hezbollah-Bound Weapons in Syria: Israel's Actions Under International Law," Harvard National Security Journal, Harvard Law School, Online, August 26, 2013.
[34] See, by this writer, at Harvard Law School: Louis René Beres, https://harvardnsj.org/2015/06/core-synergies-in-israels-strategic-planning-when-the-adversarial-whole-is-greater-than-the-sum-of-its-parts/ See also, by this writer, at West Point (Pentagon): Louis René Beres https://mwi.usma.edu/threat-convergence-adversarial-whole-greater-sum-parts/
[35] For early pertinent decisions on US "incorporation" of authoritative international law by Chief Justice John Marshall, see: The Antelope, 23 U.S. (10 Wheat.) 66, 120 (1825); The Nereide, 13 U.S. (9 Cranch) 388, 423 (1815); Rose v. Himely, 8 U.S. (4 Cranch) 241, 277 (1808) and Murray v. The Schooner Charming Betsy, 6 U.S. (2 Cranch) 64, 118 (1804).
[36] See, by this writer: Louis René Beres, https://nationalinterest.org/feature/wanted-plan-nuclear-diplomacy-26395
[37] See, by this author, Louis René Beres, https://digitalcommons.lmu.edu/cgi/viewcontent.cgi?referer=https://search.yahoo.com/&httpsredir=1&article=1151&context=ilr
[38]See: https://www.yahoo.com/huffpost/mary-trump-blood-on-his-hands-101528091.html
[39]See, on this point, by Louis René Beres at Israel Defense: https://www.israeldefense.co.il/en/node/28532
[40]Regarding illegal US support for the Syrian regime, see, by this author at Jurist: Louis René Beres, https://www.jurist.org/commentary/2018/07/us-abandoning-legal-obligations-in-syria/
[41]Deuteronomy, 16:20
[42] "Theory is a net," quotes philosopher of science Karl Popper from the German poet Novalis in The Logic of Scientific Discovery (1959), "….only those who cast, can catch."
[43] To the end, Vladimir Putin remained Donald Trump's very evident puppet-master. In essence, this US president had been "The Manchurian Candidate" on steroids.
[44]See, by this author, Louis René Beres, https://www.usnews.com/opinion/thomas-jefferson-street/articles/2018-02-14/donald-trump-is-willfully-incoherent-corrupt-and-dangerous
[45]Reference here is to the world system creating Peace of Westphalia, which concluded the Thirty Years War in 1648. See: Treaty of Peace of Munster, Oct. 1648, 1 Consol. T.S. 271; and Treaty of Peace of Osnabruck, Oct. 1648, 1., Consol. T.S. 119. Together, these two treaties comprise the "Peace of Westphalia." When compared to "Westphalian" anarchy, any impending chaos could be more expressly primal, more primordial, perhaps even self-propelled and "lascivious." We may think here, for further elucidation, of the near-total "state of nature" described in William Golding's prophetic novel, Lord of the Flies. Before Golding, the 17th century English philosopher Thomas Hobbes (see Ch. XIII of Leviathan) had warned that in any such rabidly dissembling conditions, the "life of man" must inevitably be "solitary, poor, nasty, brutish and short."
[46]For earlier examinations of this "correlation," by this author, see: https://www.jewishpress.com/indepth/columns/louis-bene-beres/israel-palestine-and-correlation-of-forces-in-the-middle-east/2005/04/20/; and also, at Israel Defense: https://www.israeldefense.co.il/en/content/idf-correlation-forces-strategy-order
[47] See, by this author, Louis René Beres, https://thehill.com/blogs/pundits-blog/foreign-policy/344344-risks-of-accidental-nuclear-war-with-north-korea-must-be
[48]Under international law, terrorist movements are always Hostes humani generis, or "Common enemies of mankind." See: Research in International Law: Draft Convention on Jurisdiction with Respect to Crime, 29 AM J. INT'L L. (Supp 1935) 435, 566 (quoting King v. Marsh (1615), 3 Bulstr. 27, 81 Eng. Rep 23 (1615)("a pirate est Hostes humani generis")).
[49] Prime Minister Benjamin Netanyahu's steady insistence that any Palestinian state remain "demilitarized" is not merely unrealistic, but also potentially inconsistent with pertinent international law. On this point, see: Louis René Beres and (Ambassador) Zalman Shoval, "Why a Demilitarized Palestinian State Would Not Remain Demilitarized: A View Under International Law," Temple International and Comparative Law Journal,Winter, 1998, pp. 347-363. See also, by Professor Beres and AMB. Shoval, at West Point (US Department of Defense): https://mwi.usma.edu/creating-seamless-strategic-deterrent-israel-case-study/ Zalman Shoval is two-times Ambassador of Israel to the United States.
[50] The customary right of anticipatory self-defense, which is the legal expression of preemption, has its modern origins in the Caroline Incident. This was part of the unsuccessful rebellion of 1837 in Upper Canada against British rule. (See: Beth Polebau, "National Self-Defense in International Law: An Emerging Standard for a Nuclear Age," 59 N.Y.U. L. REV. 187, 190-191 (noting that the Caroline Incident transformed the right of self-defense from an excuse for armed intervention into a customary legal doctrine). Following the Caroline, even the threat of an armed attack has generally been accepted as justification for a militarily defensive action. In an exchange of diplomatic notes between the governments of the United States and Great Britain, then-U.S. Secretary of State Daniel Webster outlined a framework for self-defense that does not actually require a prior armed attack. (See Polebau, op. cit., citing to Jennings, "The Caroline and McLeod Cases," 32 AM. J. INT'L L., 82, 90 (1938).) Here, a defensive military response to a threat was judged permissible as long as the danger posed was "instant, overwhelming, leaving no choice of means and no moment for deliberation." (See Polebau. supra, 61).
[51] It warrants pointing out that no state on earth, including Israel, is under per se legal obligation to renounce access to nuclear weapons; in certain residual circumstances, even the actual resort to such weapons could be construed as lawful. On July 8, 1996, the International Court of Justice at The Hague handed down its Advisory Opinion on "The Legality of the Threat or Use of Force of Nuclear Weapons." The final paragraph of this Opinion concludes, inter alia: "The threat or use of nuclear weapons would generally be contrary to the rules of international law applicable in armed conflict, and in particular the principles and rules of humanitarian law. However, in view of the current state of international law, and of the elements of fact at its disposal, the Court cannot conclude definitively whether the threat or use of nuclear weapons would be lawful or unlawful in an extreme circumstance of self-defense, in which the very survival of a State would be at stake."
[52]See, by this author, at Harvard National Security Journal, Harvard Law School: Louis René Beres, https://harvardnsj.org/2020/03/complex-determinations-deciphering-enemy-nuclear-intentions/
[53] See, by this author, at BESA (Israel): Louis René Beres, https://besacenter.org/perspectives-papers/terrorism-power-death/
[54] See early book on this subject by this author, Louis René Beres, https://www.routledge.com/Terrorism-And-Global-Security-The-Nuclear-Threatsecond-Edition-Completely/Beres/p/book/9780367289881 See also: Louis René Beres, https://elibrary.law.psu.edu/cgi/viewcontent.cgi?referer=https://search.yahoo.com/&httpsredir=1&article=1335&context=psilr
[55] In this connection, see, by this author, at US Army War College (US Department of Defense): Louis René Beres, https://warroom.armywarcollege.edu/articles/nuclear-decision-making/
[56] See, by this author, Louis René Beres, https://scholarlycommons.law.case.edu/cgi/viewcontent.cgi?article=1317&context=jil
[57] See, for example, by this author at Besa (Israel): Louis René Beres, https://besacenter.org/perspectives-papers/north-korean-threat-rationality-intentionality-nuclear-war/
[58]For important legal distinctions between assassination and targeted killing, see: Amos N. Guiora, Legitimate Target: A Criteria-Based Approach to Targeted Killing (New York and Oxford: Oxford University Press, 2013), 107 pp.
[59]A current example may be found in Israel's August 2020 elimination of Abu Muhammad al-Masri, al-Qaeda's second-in-command. While not possible to confirm, it is plausible that Israel acted here as a "sub-contractor" for the United States. When the Taliban fell in Afghanistan, certain senior al-Qaeda leaders fled to Iran. This suggests, inter alia, (1) that upcoming US withdrawals from Afghanistan could occasion a partial or full return of al-Qaeda from Iran, and (2) that there could be significant ad hoc relationships forged between the Shiite majority regime in Tehran and a Sunni-jihadist terrorist group.
[60]This brings to mind a possible Israeli preemption against Iran, a considered instance of "anticipatory self-defense." In the fashion of Hugo Grotius, 18th-century Swiss jurist Emmerich de Vattel draws significantly upon Hebrew Scripture and Jewish Law. See Exodus 22:2n (King James) (demonstrating a provision of the Torah that exonerates from guilt a potential victim of robbery with possible violence if, in self-defense, he struck down and, if necessary, even killed the attacker before he committed any crime (emphasis added)). Additionally, one noted rabbi has stated: "If a man comes to slay you, forestall by slaying him." Rashi: Sanhedrin 72a. Perhaps more closely analogous to anticipatory self-defense under international law is a decision in the Talmud that categorizes war "to diminish the heathens so that they shall not march against them" as milhemet reshut,or discretionary. See Sotah 44b.
[61] Israel can expect no rescue from a deus ex machina. In ancient Greece, classic playwright Euripides sometimes concluded his plays with a reassuring "god out of the machine." Appearing above the action, in a sort of theatrical crane, the specifically relevant god was seemingly able to solve all sorts of dreadful complications arising from the action, and thereby to supply a decipherable and more-or-less happy ending.
[62] Appropriately here, the specific importance of Reason to moral judgment and legal order was prefigured in ancient Israel, which accommodated Reason within its own system of revealed law. In jurisprudence, Jewish theory of law, insofar as it displays elements of Natural Law, offers a transcending order revealed by the divine word as interpreted by Reason. In the words of Ecclesiastics 32.23, 37.16, 13-14: "Let Reason go before every enterprise and counsel before any action…And let the counsel of thine own heart stand…For a man's mind is sometimes wont to tell him more than seven watchmen that sit above in a high tower…."
[63] Where these deals are thought of as "Faustian bargains," they call into question not only Israel's tangible national security, but also its "soul. Sigmund Freud and Carl Jung thought of "soul" (in German, Seele) as the essence of every human being. Neither Freud nor Jung provides a precise definition of the term, but it was not intended by either thinker in any ordinary religious sense. For both, it was a recognizable and critical seat of mind and passions in this life. Interesting, too, in the present context, is that Freud explained his predicted decline of America by express references to "soul." He was seemingly disgusted by any civilization so apparently unmoved by considerations of true "consciousness" (i.e., awareness of intellect and literature), and supposed that the crude American commitment to a perpetually shallow optimism and material accomplishment would inevitably cause sweeping psychological misery. One might reasonably extrapolate from this indictment that Freud would have had the same or similar apprehensions about any other society that looked to the United States as a suitable model for imitation, e.g., Israel.
[64] See, by this author, Louis René Beres, https://www.jurist.org/commentary/2021/01/louis-rene-beres-rising-above-realpolitik/
Tunisia between Islamism and the 'Delta variant'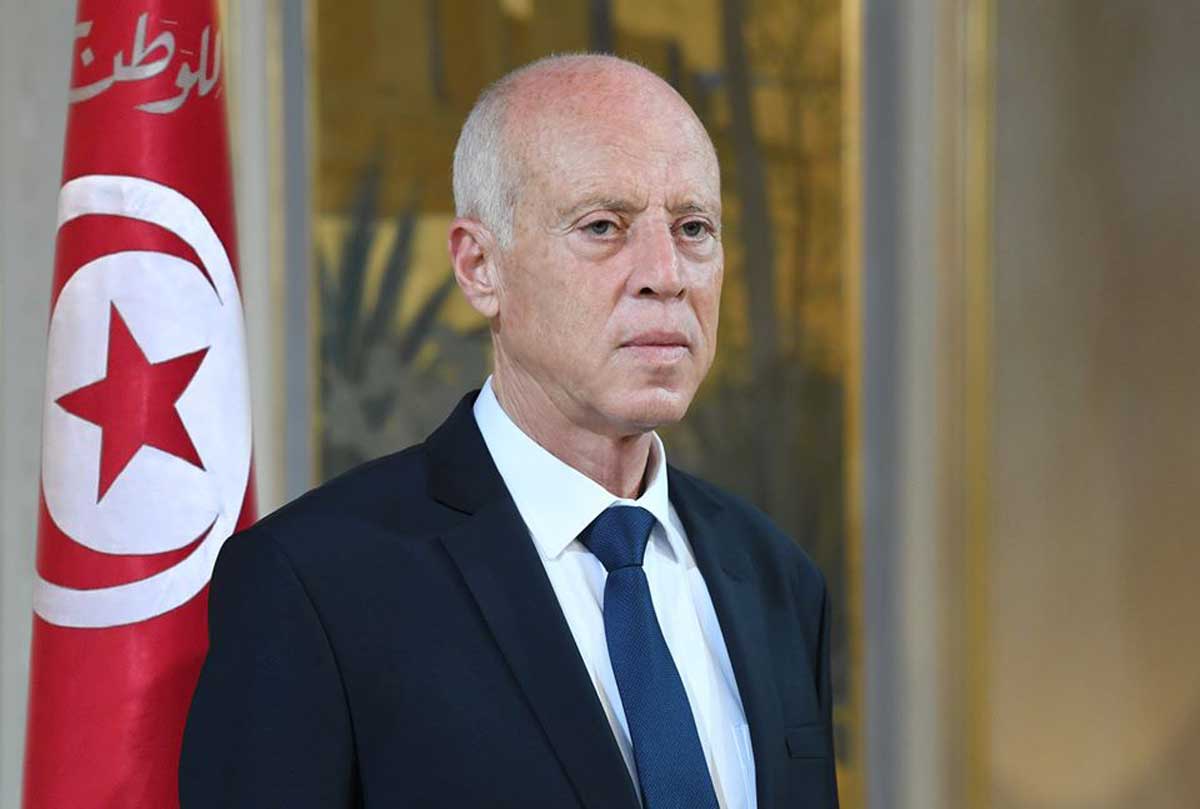 On Sunday 25 July, on a day dedicated to celebrating the country's independence, in a move that surprised observers and diplomats alike, Tunisian President Kais Sayed relieved Prime Minister Hichem Mechichi, who had been in office since September 2020, of his duties. He suspended Parliament's works and dismissed the Interior and Defence Ministers.
Mechichi, as well as the Speaker of Parliament Rachid Gannouchi, are members of the Islamist Ennhada party which, with 25% of the votes, holds the majority of Parliamentary seats and since 2011, when it returned to legality, has become a powerful political force that has attempted – without resorting to violence – to give secular Tunisia a progressive turn towards the most militant Islamism.
As is well known, Tunisia was the first Muslim country to be crossed by the stormy wind of the "Arab Springs" when, in December 2010, a young fruit and vegetable street vendor, Mohamed Bouazizi, set himself on fire in a square in the centre of Tunis to protest against the corruption of President Ben Ali's government, in power for 23 years.
The demonstrations that followed the young street vendor's death led to the ousting of President Ben Ali in January 2011, who was forced into exile in Saudi Arabia with his entire family, as well as to the fall of Mohamed Gannouchi's government and, in October of the same year, to new elections which saw the success of the religious party, Ennhada, which had been banned by Ben Ali. This triggered a series of political innovations that led – in January 2014 – to the approval of a new constitution that, despite strong Parliamentary pressure from the most radical Islamists, can be considered one of the most progressive in the whole North Africa.
In the five years that followed, Tunisia – amid political and economic ups and downs – maintained a degree of internal stability that enabled it to dampen those Islamist pressures that, in other countries of the region, had turned the so-called "springs" into nightmares marked by unrest and bloody civil conflicts.
Ennhada was gradually integrated into a sort of 'constitutional arc', despite the protests of its most radical militants, and its most charismatic leader, Rachid Gannouchi, was even appointed Speaker of Tunis Parliament.
In recent years, however, the country has been afflicted by the problem of corruption of its entire ruling class, including Islamists. It is on a programme platform to fight this phenomenon resolutely and relentlessly that in October 2019 an eminent Law Professor, Kais Sayed, was elected President of the Republic.
In August 2020, President Sayed appointed Mechhichi, a moderate who had already been his political advisor, to form a technocratic government, "free from parties' influence".
The situation has seen the establishment of what the Tunisian media call the 'government of the three Presidents', namely Sayed (President of the Republic), Mechichi (President of the Council) and Gannouchi who, as Speaker of Parliament, tries to make the majority presence of the Ennhada Islamists in the legislative branch count.
The equilibria are fragile and are made even more precarious by the heavy social and economic consequences of the impact of the Covid-19 pandemic on the country.
Since the beginning of this year, Tunisia has been in a state of creeping crisis: the political uncertainty caused by the perennial search for a difficult political and governmental has been compounded by ideological and personal tensions between the "three Presidents", whose positions on the instruments with which to tackle the pandemic and the economic crisis have gradually exacerbated to the point of producing a situation of political and legislative paralysis that is completely unsustainable.
In recent weeks, the 'Delta variant' of the pandemic has caused a spike in infections, causing further damage not only to the population and the health system, but also and above all to the economy of a country that is seeing the possibility of boosting its gross domestic product with tourism disappear for the second year running. For decades tourism has been an irreplaceable source of livelihood and enrichment for large sections of the population. The pandemic crisis has acted as a multiplier of the economic crisis, with the progressive and seemingly unstoppable loss of dinar value and the increasingly acute disparity between the increasingly poor and the increasingly rich people.
The government's approach to the pandemic has been nothing short of disastrous. While the World Health Organisation declared Tunisia 'the most infected country in Africa', the government saw the change of five Health Ministers in succession, each of whom proposed confusing and uncoordinated emergency measures (lockdown, curfew), which were completely ineffective in containing the spread of the virus and the high levels of mortality.
The often improvised and contradictory confinement rules have exasperated the population, who has taken sides with the two parts of the political front: on the one hand, Ennhada's supporters, who are convinced that the technocratic part of the government is to blame for the health and economic crisis; on the other hand, the secularists, who accuse the Islamists of being the cause of everything and of playing the "so much the worse, so much the better" game to permanently destabilise the institutions and turn Tunisia into an Islamic State.
Ennhada itself has not remained unscathed by internal quarrels and divisions, between the 'hardliners' who want the party to return to its militant origins and those who prefer to 'stay in power and rule' who – as is currently happening in Italy – prefer to seek stability in the situation and maintain their power positions.
Last May, Abdellhamid Jelassi, the Head of the Ennhada "Council of Doctrine", resigned accusing the party leader and Speaker of the Chamber of Deputies, Gannouchi, of delaying the date of the Congress in order to avoid his defenestration and the appointment of a successor closer to the original ideas of the movement and to the most radical tenets of Islamic doctrine which, according to the orthodox members, have been betrayed by "those who want to rule" for the sake of power.
It was in that situation of economic, political and social crisis that, invoking Article 80 of the 2014 Constitution, President Sayed dismissed the Prime Minister along with other Cabinet members and suspended Parliament's works for thirty days.
Many people within the country and abroad, starting with Erdogan's Turkey, shouted the coup.
In Ankara, the spokesman of the AKP, President Erdogan's party, defined President Sayed's actions as "illegitimate" and threatened sanctions against those who "inflict this evil on our brothers and sisters in Tunisia", while the Turkish Foreign Minister more cautiously confined himself to expressing his "deep concern" over the suspension of Parliamentary activities.
It is significant, however, that on the national front, after the first street protests by Islamists and Ennhada supporters, which were immediately harshly repressed by the police, and after the closure of the offices of the Qatari broadcaster Al Jazeera, which has always fomented Islamist demands, as well as the dismissal of the top management of the state TV, the "crowd" in the streets was dominated by demonstrators who favourably viewed the President's initiative which, in their opinion, put an end to the activities of that part of the national government that proved totally unable of tackling the pandemic emergency and its negative social and economic consequences.
According to those who claim that what happened on July 25 was not a coup, President Sayed did not dissolve the Tunisian government: he confined himself to dismissing incapable Ministers and leaving those of the 'technocratic' wing in place, in the hope of producing a government turn while waiting for Parliament to reopen at the end of August.
The situation is in flux, but it seems to be moving towards stabilisation, which will be speeded up if the Mediterranean countries and the European Union move quickly to help Tunisia get out of the doldrums of the pandemic and economic crisis.
Helping the Tunisian authorities pragmatically to resolve the political crisis is also in the interest of all the countries bordering the Mediterranean, starting with Italy, not only for reasons of good political neighbourhood, but also to prevent a possible Tunisian chaos from triggering a new and uncontrolled migration push. This is what is currently happening in Afghanistan, where, following the 'unconditional surrender' of the United States and NATO allies, the Taliban are coming back, with the first consequence of a mass exodus of Afghans to Turkey via Iran.
According to the UNRHC, the United Nations refugee agency, thousands of refugees from Afghanistan are moving towards Turkey at a rate of 1,000 to 2,000 people a day: a phenomenon which could soon affect Italy, too.
Politics by Other Means: A Case Study of the 1991 Gulf War
War has been around since the dawn of man and is spawned by innate human characteristics. Often, when efforts at resolving conflicts fail diplomatically (be it at the nation or international level), war is what follows and seemingly the only other option. As Clausewitz, the famed Prussian military commander and military theorist, once said, "War is not merely a political act, but also a real political instrument, a continuation of political commerce" and, despite the horror and destruction of war, war is necessary for the conduct of foreign policy. War and physical combat allows for resolutions that cannot come about from any other way, once all legitimate foreign policy tactics have been exhausted. With the U.S. there are an abundant amount of examples showing how direct military conflict has solved a foreign policy problem. The 1991 Gulf War is a prime example.
The Gulf War began in August of 1990, when Iraqi tanks rolled over the Iraqi-Kuwait border, claiming vast oil reserves and annexing the country. Saddam Hussein's Iraq had just come out of the Iran-Iraq War, an almost eight-year, prolonged war of attrition which ended with, "an estimated quarter of a million dead…over 60,000 Iraqis [as] prisoners of war…[and] had run up a debt of over $80 billion…[with] the collapse of world prices meant that Iraq's oil revenues in 1988 amounted to $11 billion, less than half its 1980 revenue". Not only this, but Iraq had been fighting what was essentially a civil war in Iraqi Kurdistan, which involved the use of chemical weapons against civilians. The hundred year plus dispute between Iraq and Kuwait about sections of the border with essential waterways leading to the Gulf, the economic hardships and falling price of oil, the U.S. severing ties with the Middle Eastern nation due to war crimes and crimes against humanity, and the fear of decreasing power and influence in the region, and the desire to attain the funding for nuclear weapons programs were all central factors in Iraq's invasion of Kuwait.
International outcry was swift and critical of Saddam's actions. This was largely due to the fact that Iraq was now closer to Saudi Arabia and the threat of him and Iraq controlling a substantial portion of the world's oil reserves was very real. Richard Kohn, a professor of military history at the University of North Carolina-Chapel Hill, discussed this with NPR, stating, "The stakes in 1990 and '91 were really rather enormous. Had Saddam Hussein gotten control of the Saudi oil fields, he would have had the world economy by the throat. That was immediately recognized by capitals around the world". Immediately following the invasion, on August 03, the United Nations Security Council demanded that Iraq withdraw from the country and, when Iraq did not abide by this demand, the UN "imposed a worldwide ban on trade with Iraq (The Iraqi government responded by formally annexing Kuwait on August 8)". The U.S. too engaged and tried to push the Iraqis out of Kuwait by placing U.S. troops in Saudi Arabia, utilizing this military presence as a deterrent.
Despite such action by the most powerful international foreign policy and diplomatic body in the globe, and diplomatic action on the part of the U.S. and other foreign nations, war still occurred in January of 1991, which eventually pushed Saddam out of Kuwait via aerial and naval bombardment and, by February, had armor and infantry troops rolling towards Baghdad. The question that remains is, was the war necessary to solving the situation in Iraq and did such military action further international foreign policy goals of the United States?
War was the only other option that the United States could take when dealing with Saddam. The United Nations, the Arab League, and the United States had all vitriolically and openly opposed Saddam's invasion of Kuwait. When Iraq tried to open diplomatic channels to resolve the crisis (while not complying with the UN's order and keeping troops in Kuwait), the U.S. requested that the Iraqis comply with the decree and pull out of Kuwait, following Margaret Thatcher and Britain's line of thought that concessions to a dictator would strengthen the Iraqi influence and desire for more power.
While the fact that the United States did not try to pursue a diplomatic avenue with Iraq in this matter is certainly an interesting method, it is also understandable. Giving in to Iraq's desires and granting them concessions when they had flagrantly disregarded international law and violated the sovereignty of a fellow nation state (in addition to committing horrendous crimes against their own population), capitulating to the Iraqi government would have been a mistake. It would have solidified their power and their influence within the region and would have seemingly legitimized their standpoint.
Not only would negotiating on such terms have legitimized their view and stance, but it effectively would have been negotiating with a terrorist. The former Deputy Chief of Mission for the U.S. Embassy in Baghdad from 1989 to 1991, Joseph C. Wilson, (who would later play a key role in the Plame Affair during the Iraq War), discussed how, "several hundred hostages were held by Saddam, 150 Americans as well as another 70 in our care to keep them out of Iraqi hands…There is no doubt that our personnel and our families were at risk, in considerable danger in fact,". Hussein's motivation for holding these Americans and others of varying nationalities (notably British) was most probably to utilize them as a deterrent to an attack from the West. Engaging in capitulation and trying to negotiate with someone who was essentially a terrorist (utilizing terror and violence, or the threat of such action, to attain a political goal) was not something that the United States nor the United Kingdom was willing to do under any circumstances.
The United States, in this instance, was dealing with a terrorist and a dictator, a megalomaniac who was determined to reclaim what he believed was rightfully Iraqi territory and gain access to further wealth through illegal means. The potential of his army in securing what were important and essential global financial centers in the Middle East was serious and it is possible he was planning to invade Saudi Arabia at some point. Saad al-Bazzaz, the former head of both the Iraqi News Agency and the Iraqi Radio and Television Establishment in addition to being an aide to Saddam, alleged in 1996 that, "the Iraqi leader ordered the elite Republican Guard to be ready to launch an offensive…nine days after the invasion of Kuwait…The invasion plans called for four divisions, or 120,000 troops, to thrust into the desert to capture oil fields more than 180 miles away". The fact that Iraqi troops also, in January of 1991, after the initial aerial bombardment, captured the small, Saudi Arabian coastal city of Khafji, lends credence to the idea that Saddam may have been planning something larger. al-Bazzaz also alleged that Saddam again began planning an invasion of Saudi Arabia while the Battle of Khafji was ongoing, but resorted to defense when it was apparent he would lose Kuwait.
Upon the conclusion of the Gulf War, what did the U.S. gain? One of the most significant achievements in the aftermath of the conflict was that the United States was able to create a coalition of military forces (including those from Middle Eastern nations like Syria and Egypt) to side with other nations (former colonizers like France and the United Kingdom) who are often opposed to their conduct of foreign policy or have fraught relationships. As well, the State Department's Office of the Historian notes, "Although Russia did not commit troops, it joined the United States in condemning Iraq, its long-time client state". The Office goes on to describe how Secretary of State Baker and his staff went about gathering allies and were instrumental in assisting in diplomatic and coordination efforts for the eventual air and ground campaign. The U.S. gained improved relationships that bonded by the pursuit of an enemy and the removal of a foreign power from a sovereign nation and were further solidified in the UN's policing of Iraqi airspace and nuclear deproliferation programs.
Often, wars can be prevented and all out avoided through the use of diplomacy and foreign policy. The Vietnam War, the 1898 Spanish-American War, and the Chaco War of the 1930's between Bolivia and Paraguay are prime examples of when diplomacy should have been utilized to the fullest effect and in which foreign policy officials and avenues for conflict resolution were not fully considered or utilized. However, in this instance, war was the only viable option for removing Saddam from Kuwait and returning the country to its rightful citizens. Negotiating or trying to work with the Iraqi government on the terms they had decided (meaning working with them in a foreign territory they have illegally acquired) would have given their actions an aura of legitimacy and possibly emboldened Saddam to further push the boundaries of international law. By giving Saddam an ultimatum and proceeding with physical combat and engaging in a war, war with Iraq was the correct decision when considering the person and government being dealt with.
Middle Eastern interventionism galore: Neither US nor Chinese policies alleviate
A recent analysis of Middle Eastern states' interventionist policies suggests that misguided big power approaches have fueled a vicious cycle of interference and instability over the last decade.
Those approaches are abetted, if not encouraged by US and Chinese strategies that are similar, if not essentially the same, just labelled differently. The United States has long opted for regime stability in the Middle East rather than political reform, an approach China adopts under the mum of non-interference in the internal affairs of others.
As a result, both the United States and China de facto signal autocrats that they will not be held accountable for their actions. This week's US response and Chinese silence about the suspension of democracy in Tunisia illustrates the point.
The policies of the two powers diverge, however, on one key approach: The US, unlike China, frequently identifies one or more regimes, most notably Iran, as a threat to regional security. In doing so, US policy is often shaped by the narrow lens of a frequently demonized 'enemy' or hostile power.
The problem with that approach is that it encourages policies that are based on a distorted picture of reality. The Obama administration's negotiation of a 2015 international nuclear agreement to curb Iran's nuclear program proved that amending those policies constitutes a gargantuan task, albeit one that is gaining traction with more critical trends emerging in both the Democratic Party and among Evangelists.
The recent study, 'No Clean Hands: The Interventions of Middle Eastern Powers, 2010-2020,' published by the Washington-based Quincy Institute for Responsible Statecraft, suggests by implication that China has at the vey least allowed instability to fester in the Middle East that is fueled as much by destabilizing Iranian interventions as by similar actions of various US allies.
The study was authored by researcher Matthew Petti and Trita Parsi, the Institute's co-founder and executive vice president and founder and former president of the National Iranian American Council.
To be sure China may not have been able to influence all interventionist decisions, including the US invasions of Afghanistan and Iraq, but potentially could have at times tempered the interventionist inklings of regional players with a more assertive approach rather than remaining aloof and focusing exclusively on economic opportunity.
China demonstrated its willingness and ability to ensure that regional players dance to its tune when it made certain that Middle Eastern and Muslim-majority countries refrained from criticizing Beijing's brutal attempt to alter the ethnic and religious identity of its Turkic Muslim population in the north-western province of Xinjiang.
Taking Syria as an example, Li Shaoxian, a former vice president at the China Institutes of Contemporary International Relations, articulated China's approach in 2016 as Chinese President Xi Jinping paid his first visit to the Middle East. "China doesn't really care who takes the presidency…in the future—as long as that person could stabilize and develop the country, we would agree," Mr. Li said.
To be fair, the Quincy Institute study focuses on the interventionist policies of Middle Eastern states and recommendations for US policy rather than on China even if the report by implication has consequences for China too.
A key conclusion of the study is that the fallacy of US policy was not only to continue to attempt to batter Iran into submission despite evidence that pressure was not persuading the Islamic republic to buckle under.
It was also a failure to acknowledge that Middle Eastern instability was fueled by interventionist policies of not just one state, Iran, but of six states, five of which are US allies: Israel, Qatar, Saudi Arabia, Turkey, and the United Arab Emirates. The US allies, with the exception of Turkey and to a lesser degree Qatar, are perceived as supporters of the regional status quo.
On the other hand, the United States and its allies have long held that Iran's use of militant proxies in Lebanon, Iraq, and Yemen; its intervention in Syria and support of Hamas, the Islamist group that controls the Gaza Strip; and its armament policies, including its nuclear and ballistic missiles programs, destabilize the Middle East and pose the greatest threat to regional security.
They assert that Iran continues to want to export its revolution. It is an argument that is supported by Iran's own rhetoric and need to maintain a revolutionary façade.
Middle East scholar Danny Postel challenges the argument in a second paper published this month by the University of Denver's Center for Middle East Studies that seems to bolster the Quincy Institute's analysis.
"The view of Iran as a 'revolutionary' state has been dead for quite some time yet somehow stumbles along and blinds us to what is actually happening on the ground in the Middle East. A brief look at the role Iran has played over the last decade in three countries — Lebanon, Iraq, and Syria — reveals a very different picture: not one of a revolutionary but rather of a counter-revolutionary force," Mr. Postel argues.
The scholar noted that Hezbollah, the powerful Iranian-backed militia in Lebanon, and pro-Iranian armed groups in Iraq responded in similar ways to mass anti-government protests in 2019 and 2020 in Lebanese and Iraqi cities that transcended sectarian divisions and identified the Iran-aligned factions with widespread corruption that was dragging their countries down.
They attacked the protesters in an attempt to salvage a failed system that served their purpose and suppress what amounted to popular uprisings.
"Do they really think that we would hand over a state, an economy, one that we have built over 15 years? That they can just casually come and take it? Impossible! This is a state that was built with blood," said an Iraqi official with links to the pro-Iranian militias. A Hezbollah official speaking about Lebanon probably could not have said it better.
Iranian support for Syrian President Bashar al-Assad's brutal suppression of a popular revolt is no less counter-revolutionary and illustrative of the length to which Iran is willing to go to protect its interests.
"Indeed, for all the talk of Iran's 'disruptive' role in the region, what the cases of Syria, Iraq, and Lebanon reveal is instead an Islamic Republic hell-bent on keeping entrenched political establishments and ruling classes in power while helping them quell popular movements for social justice, democratic rights, and human dignity," Mr. Postel concludes.
"The idea that Iran is a revolutionary power while Saudi Arabia is a counter-revolutionary power in the region is a stale binary. Both the Islamic Republic and the Saudi Kingdom play counter-revolutionary roles in the Middle East. They are competing counter-revolutionary powers, each pursuing its counter-revolutionary agenda in its respective sphere of influence within the region," Mr. Postel goes on to say.
Counterterrorism expert Matthew Levitt appeared to contradict Mr. Postel in a paper published this week that asserted that Hezbollah remained a revolutionary pro-Iranian force in its regional posture beyond Lebanon.
"Hezbollah's regional adventurism is most pronounced in its expeditionary forces deployed in Syria and elsewhere in the region, but no less important are the group's advanced training regimen for other Shi'a militias aligned with Iran, its expansive illicit financing activities across the region, and its procurement, intelligence, cyber, and disinformation activities," Mr. Levitt said.
Mr. Postel's analysis in various ways bolsters the Quincy Institute report's observation that tactics employed by Iran are not uniquely Iranian but have been adopted at various times by all interventionist players in the Middle East.
The Quincy Institute study suggests further that a significant number of instances in the last decade in which Middle Eastern states projected military power beyond their borders involved Turkey, the UAE, Saudi Arabia, and Qatar on battlefields that were as much related to competition for regional influence among US allies or the countering of popular movements as they were to rivalry with Iran.
"Iran is highly interventionist, but not an outlier. The other major powers in the region are often as interventionist as the Islamic Republic – and at times even more so. Indeed, the UAE and Turkey have surpassed in recent years," the report said.
The report's publication coincided with the indictment of billionaire Thomas J. Barrack, a one-time advisor and close associate of former US President Donald J. Trump, on charges of operating as an unregistered foreign agent in the United States for the UAE, widely seen as another case and form of intervention by a Middle Eastern state.
By implication, the study raises the question whether compartmentalizing security issues like the nuclear question and framing them exclusively in terms of the concerns of the West and its Middle Eastern allies rather than discussing them in relation to diverging security concerns of all regional players, including Iran, will lead to a sustainable regional security architecture.
There is little indication that thinking in Washington is paying heed to the Quincy Institute study or Mr. Postel's analysis even though their publication came at an inflection point in negotiations with Iran suspended until President-elect Ebrahim Raisi takes office in mid-August.
That was evident in a proposal put forward this month by former US Middle East peace negotiator Dennis Ross on how to respond to Iran's refusal to discuss its ballistic missiles program and support of armed proxies as well as Mr. Al-Assad as part of the nuclear negotiation. Mr. Ross suggested that the United States sell to Israel the GBU-57 Massive Ordnance Penetrator, a 30,000-pound mountain-buster capable of destroying hardened underground nuclear facilities.
Members of Congress last year offered legislation that would authorize the sale as a way to maintain Israel's military edge as the United States moves to reward the UAE for its establishment of diplomatic reltions with Israel by selling it top-of-the-line F-35 fighter jets.
The administration is expected to move ahead with the sale of the jets after putting it on hold for review when Joe Biden took office In January.
The Quincy Institute and Mr. Postel's calls for a paradigm shift in thinking about the Middle East and/or Iran take on added significance in the light of debates about the sustainability of the Iranian clerical regime.
Contrary to suggestions that the regime is teetering on the brink of collapse as the result of sanctions and domestic discontent, most recently evidenced in this month's protests sparked by water shortages, widely respected Iran expert Karim Sadjadpour argues that the Iranian regime could have a shelf life of at least another generation.
Mr. Sadjadpour draws a comparison to the Soviet Union. "Post-Soviet Russia… didn't transition from the Soviet Union to a democratic Russia, but it essentially became a new form of authoritarianism which took Communism and replaced it with grievance driven Russia nationalism—led by someone from the ancient regime and a product of the KGB, Vladimir Putin," Mr. Sadjadpour argues.
"Likewise, if I had to make a prediction in Iran, I think that the next prominent leader is less likely to be an aging cleric—like an Ayatollah Khamenei or Ibrahim Raisi—and more likely to be someone who is a product of either the Revolutionary Guards or Iran's intelligence services. Instead of espousing Shiite nationalism, they will substitute that with Iranian nationalism—or Persian nationalism," he goes on to say.
An Iranian nationalist regime potentially could contribute to regional stability. It would likely remove the threats of Iranian meddling in the domestic affairs of various Arab countries by empowering Shiite Muslim groups as well as support for political Islam. Iranian nationalism would turn aid to groups like Hezbollah in Lebanon militias in Iraq, and the Houthis in Yemen into a liability rather than an asset.
Mr. Sadjadpour's prognosis coupled with the Quincy Institute report suggests that the Biden administration has an opportunity to reframe its Middle East policy in the long-term interests of the United States as well as the region and the international community.
The nuclear talks are one potential entry point to what would amount to the equivalent of turning a supertanker around in the Suez Canal – a gradual process at best rather than an overnight change. The US withdrawal from Afghanistan may be another.
Concern in Beijing, Moscow, and Tehran about the fallout of the withdrawal suggests that stabilizing the greater Middle East in ways that conflicts can be sustainably managed if not resolved creates grounds for China, Russia and the United States to cooperate on what should be a common interest: securing the free flow of oil and gas as well as trade.
China, Russia, and Iran may be bracing themselves for worst case scenarios as the Taliban advance militarily, but the potential for some form of big power cooperation remains.
China scholars Haiyun Ma and I-wei Jennifer Chang note that in the case of Afghanistan "despite the Taliban's advancement on the ground and its call for Chinese investment, the current military situation and the political process have not yet manifested a power vacuum created by the US retreat, which makes Chinese entry and gains…largely symbolic in nature."