ABSTRACT: Today the Arctic is one of the world's key regions both economically and in terms of military security. The melting of glaciers opens up not only previously inaccessible territories, but also prospects for global economic and geopolitical rivalry in the Northern hemisphere with the main players of North Europe (Norway, Finland, Denmark), Russia, the United States, and China. Article emphasized that the development of the Arctic opens up new trade routes, new zones of influence and billions of dollars in profits. It is the warming of the planet that is largely responsible for this change in thinking, and with polar ice diminishing at a record rate, greater arctic activity could be upon us very soon. But as there are multiple national claims on polar territory, there are also numerous legal issues to be worked out. The author underlines that the favorable geographical significance and resource potential of the region make the Arctic one of the key maritime links of the Chinese Belt and Road initiative, as well as titbit for Russia's ambitious on building Arctic infrastructure and important part of world's North transshipment waterways.
The Arctic represents much more than a new transportation frontier, however; it is also rich with hydrocarbons and a variety of mineable ores. It is therefore no surprise that at least five northern nations are laying claim to the area. The author examines the economic issues that motivate much of this new interest in the most remote northern region on earth. Main opportunities and challenges in inter-states cooperation in the region are analyzed.
Today the Arctic is a theatre of four major areas with contradicting and overlapping claims. Each of the disputed areas is holding large resource deposits (be it marine biota, hydrocarbons, other minerals and precious metals, on land or offshore seabed) and has also extensive geopolitical meaning to the parties (including control of possible transport routes). Generally, the Arctic Five (Russia, USA, Canada, Sweden, Norway) have preliminarily agreed on the demarcation lines, by establishing more than half of potential EEZ. However, the remaining area, including the geographic North Pole, is still under dispute and no agreement has been reached so far. Besides the considerable territorial gain, having the Pole within its national borders holds an intangible value for its prestige.
Analysing Chinese position towards "Arctic issue", it is important to remember, that China currently does not have access to the Arctic ocean. Thus, with no physical access to the Arctic, Chinese strategists have long been concerned about the country's chances of becoming an Arctic power. Despite this, in June 2017, the state Committee for development and reform and the State Oceanographic administration of China named the Arctic as one of the directions of the "One belt, One road" project. The "Concept of cooperation at sea within the framework of the BRI" refers to the need to involve Chinese companies in the commercial use of Arctic transport routes.
Soon after Russia has signed a Memorandum of Understanding with the Chinese Oceanographic authority, aimed at expanding international cooperation in the field of Arctic and Antarctic researches. The same documents were signed with China by Norway, the United States, Germany, Chile and Argentina.
There are three potential routes across the Arctic: the Northeast passage around Eurasia, the Northwest passage around North America and the Central Arctic ocean route. For China, they offer a shorter and cheaper alternative to current shipping routes, which reach major markets in Europe via the Indian ocean and the Suez canal.
In practice, Yong Sheng, owned by COSCO Shipping, was the firstChinese cargo ship to master the Northern sea route (Northeast passage) in 2013. After a trial voyage, the Chinese carrier COSCO showed interest in further using this project. However, analysts expressed doubts about its profitability. The main problems were that when traveling along the Northern sea route, ships of lower cargo capacity have to be used, the route is seasonal, and the travel conditions are extreme.
In the summer of 2017, another six Chinese vessels took this route. In September, the Chinese research vessel Xue Long made its first Northwest passage voyage along the Northern coast of Canada, reducing the travel time from New – York to Shanghai by seven days compared to the route through the Panama canal.
It should be borne in mind that China's position is quite convenient in geopolitical terms : it is one of the observer States of the Arctic Council. In total, there are eight countries in the region (Canada, the United States, Denmark, which has access to the Arctic via Greenland, Norway, Russia, Iceland, Sweden and Finland) and 13 other countries that do not have access to the Arctic, but whose using the function of monitoring the relations of the countries in the region. Thus, China is actively using its status with the development of the Arctic programme.
It should be empathized that Beijing's position on the development of the Arctic route supports the view that both routes contain potentially very profitable transit points that can shorten the path between Asia and Europe, not to mention between Asia and parts of North America.
In January 2018, the state Council of China published the first "White paper on China's Arctic policy", which states that Beijing is interested party in Arctic Affairs. It wasnoted that China intends to create,jointly with other States, the sea trade routes in the Arctic region within the framework of the "Polar Silk Road initiative". Thus, it was decided that the Polar Silk Road will be part of the broader Chinese "Belt and Road" program, creating sea trade routes and strengthening trade relations with different countries in the region.
Due to the fact that other Trans – Eurasian sea transportations may be extremely unstable in the long term, especially in terms of security, the Chinese authorities have shown interest in the Northern, alternative sea route.
Analyzing the logistics of the existing route through the Suez canal and the Mediterranean sea, even taking into account the planned expansion, it is easy to see that it is already overloaded. Secondly, the middle East is still a zone of instability and its infrastructure requires large financial investments.
Another potential route, through Central America – the Panama or Nicaraguan canal – is also not entirely rational in terms of reconstruction and big amount of investments. It makes sense to use it for Asian – American trade, which is also planned to be improved in terms of logistics and infrastructure.
Based on this, it can be noted that the two remaining Polar routes have begun to arouse real strategic and long-term interest on the Chinese side.
The first of these routes is the American Northwest corridor (Northwest passage), first passed by water by Roald Amundsenat the beginning of the last century, but it also retains certain problems. First of all – with Canada, which believes that the Northwest Passage passes through its territorial (internal) waters. The second problem is the US position: the country's authorities do not want to have a trade highway under the control of such strategic competitor as China.
The second alternative is the Northern sea route, which runs North of the Russian Federation. Due to China's increasing interest in developing the logistics of the Northern route, the Russian government has set a high bar for a large-scale Arctic project running along the coast of the new sea route, which is becoming more accessible to navigation as a result of climate warming and ice melting. The head of state outlined a large-scale task: to reach the level of 80 million tons per year by 2025.
In addition to the development of the construction of a new port in Russia's Arkhangelsk (the capital of the region on the White sea is one of cities in the Far North), construction of a new port and a railway line has begun, which should connect with one of the branches of the Chinese BRI.
Thus, it can be noted that today the Arctic opens up new prospects for trade between Europe and Asia. The North, which has huge reserves of hydrocarbons, is of interest not only to Western countries, but also to China. The use of sea routes and natural resources in the Arctic can have a huge impact on the energy strategy and economic development of China, which is one of the world's leaders in foreign trade and is the largest consumer of energy in the world. For example, the Northern sea route will allow China to deliver cargo to Europe by sea faster than the 48 days (that it takes on average) to travel from the Northern ports of China to Rotterdam via the Suez canal. Last year, the Russian Arctic gas tanker "Christophe de Margerie" reached South Koreafrom Norway without an icebreaker escort, and the journey took only 15 days.
Thus, the Northern sea route will allow China to deliver cargo to Europe faster by sea, reduce the route by 20 – 30%, and save on fuel and human resources. Given that 90% of Chinese goods are delivered by sea, the development of the Arctic silk road promises Beijing serious savings and profit growth .
In addition to gaining possible economic advantages, China hopes to increase its energy securitythrough Arctic trade routes. Currently, most of the fuel imported by the Asian giant crosses the Strait of Malacca, which connects the Indian ocean with the South China sea.
Thus, it can be traced that China is interested in Arctics Arctic natural resources. This region contains a fifth of the Earth's natural resources. However, even if this is the case, China's interest in Arctic underground storerooms is rather long-term and the calculation is made for the remote future. The problem is that China is still dependent on foreign technologies for offshore drilling, even in the warm seas surrounding it. Technologies for extracting natural resources in Arctic waters are much more complex, and China does not have enough sufficient experience in this area.
Also, analysing the logistics of BRI routes, it can be seen why China is getting more interested in developing alternative North corridors :
The transport routes of the "Silk Road Economic Belt" project cross the Eurasian continent in the middle, the route of the "Maritime Silk Road of the XXI century" project runs along the South and there is no Northern water route yet. The main value of the Arctic sea route is that the regions through which it passes are relatively calm and stable. It should be noted that the "Economic Belt" crosses many countries with high conflict and crisis potential (Central Asia, Middle East, East Europe). The "Maritime Silk Road of the XXI century" runs through the South China sea, South – East Asia, and the Indian ocean – the region which has similar problems. Also in terms of infrastructure development these roads may cause certain risks, connected with big number of participants, different level of infrastructure capacities of countries and different legislative obstacles. Thus, the Northern route may act as a more stable alternative that it can become a serious incentive that will contribute to the Eurasian economic integration.
The economic component of Arctic direction of the BRI is no less important. The Chinese expert reminded that the routes through The Northwest passage and the Northern sea route would save Chinese companies time and money on their way to Western countries. Taking into account the melting of ice in the Arctic ocean, the Northern sea route can become an alternative to the main transcontinental route that runs through the southern seas of Eurasia and further to Africa via Suez canal. Thus, the passage of a cargo ship from Shanghai to Hamburg along the North sea route is 2.8 thousand miles shorter than the route through Suez canal.
Studying in details Arctic direction of the BRI, the main projects can be considered :
China–Russia Yamal LNG
This project is considered the world's largest liquefied natural gas (Hereinafter LNG – Auth.) initiative, this is China and Russia's first joint Arctic Silk Road venture. Partners in the project include Russia's Novatek, the China National Petroleum Corporation (CNPC), French firm Total, and China's Silk Road Fund. Together, CNPC and the Silk Road Fund hold a 30% stake.
Chinese shipping firms handle LNG cargos bound for China. In July 2018, seven months after operations started, the first shipment of LNG from Yamal arrived in Jiangsu province's Nantong. A second phase of the project is now being constructed on the Gydan peninsula, to the east of Yamal, and due to begin operating in 2023.Current status: Production commenced December 2017.
In June 2019, the China National Chemical Engineering Group and Russian firm Neftegaz holding signed a deal on developing the Payakha oilfield, promising investment of US$5 billion over four years.
This is Russia and China's second Arctic Silk Road energy project after Yamal. Payakha lies on the Taymyr peninsula in the region of Krasnoyarsk. According to reports, the project includes the construction of six crude oil processing facilities, a crude oil port capable of handling 50 million tonnes a year, 410 kilometres of pressurized oil pipelines, a 750-megawatt power station and an oil storage facility. Current status : Deal signed.
Located just southwest of Vladivostok and close to the Chinese border, the port of Zarubino is ice free year-round. In 2014, the government of Jilin province, the China Merchants Group and Russia's largest port operator signed a framework deal to develop Zarubino into the biggest port in northeast Asia over 18 years, with capacity to handle 60 million tonnes of goods a year. Railways linking the port with inland regions of China will also be built.
In September 2018, as the first stage of this project, a shipping route started running from Hunchun on the Tumen river in Jilin to Zarubino and then on to Zhoushan in Zhejiang province. The new Zarubino port will strengthen links between northeast China and the rest of the world, and aid development in Russia's far east. It will also be a key link on the northeast passage trade route to Europe. Current status: Deal signed, progressing.
Arkhangelsk deepwater port
Arkhangelsk is the largest city on Russia's northern coast, situated on the country's European side close to Finland. The new deepwater port has been planned for over a decade. It will be located 55 kilometres from Arkhangelsk on the island of Mud'yug, which lies in the Dvina river delta close to existing port infrastructure. Linking up with Russia's railway network, the port will help develop a combined sea–land transportation system, and improve links to Siberia.
The local government predicts the new port and associated railways will create 40,000 jobs in the region. According to one expert, the China Poly Group signed an agreement of intent in 2016, earmarking investment of 550 million yuan (US$79 million). The China Ocean Shipping Company has also made its interest in the project clear. Current status: Planning.
China–Finland Arctic Monitoring and Research Centre
In April 2018, China's Institute of Remote Sensing and Digital Earth signed an agreement with Finland's Arctic Space Centre to establish a new monitoring and research centre for the polar region. The facility, based in northern Finland's Sodankylä, will collect, process and share satellite data, providing an open international platform to support climate research, environmental monitoring and Arctic navigation.
The centre will contribute to China's "Digital Silk Road" plan, which aims to create a spatial information system for regions covered by the BRI. It will also promote the Chinese Academy of Sciences' "Global Three Poles Environment" project, which aims to better understand global climate change. The project was inaugurated in October 2018. Current status: Deal signed.
China–Iceland Arctic Science Observatory
In October 2018, the China–Iceland Arctic Science Observatory was officially opened in the city of Karholl in northern Iceland.
Set up to monitor climate and environmental change in the Arctic, the observatory is managed by the Polar Research Institute of China and Iceland's Institute of Research Centres. It can accommodate 15 people and will also be open to researchers from third countries.
The partnership started in 2012 when the two governments signed a deal on Arctic cooperation. That year also saw a memorandum of understanding signed between organisations from the two countries on a joint aurora observatory. Plans were expanded in 2017, with work at the observatory now covering the atmosphere, the oceans, glaciers, geophysics, remote sensing and biology. Current status: Operating since late 2018.
Thus the modern logistics projects such as "Arctic Silk road" and"Maritime Silk Road of the XXI century" connect China with other countries of South – East Asia, the Middle East, East Africa and some EU countries through sea trade routes, such as such in the Red sea. Thus, it can seen that three new transport corridors will connect Europe with the Russian Federation, Central Asia, China, India, Pakistan, Iran, Korea, Japan, Vietnam and Thailand. Analysing"Maritime Silk Road" logistics it becomes clear that the project is designed to connect three continents into a single transport system: Europe, Asia and Africa. It is no secret that many of these countries have a lot of political differences, but the benefits that the implementation of this large-scale project promises can make them forget about old claims to each other.
One of the long-term prospects for the development of the BRI project is the creation of free trade zones with countries participating in the initiative. The result of such multi-countries collaboration may be the emergence of a large-scale free trade zone from the North – Western provinces of China, Central Asia, to Europe and Africa. About three billion people live on the project's path. In this case, we are talking about the "mega – market", and, of course, about the"mega – potential".
Analysing the development of new Chinese silk road in the north, we should understand, it is worth recalling that the Arctic is one of the few places on the planet that has yet to be "fully registered with residence". After all, initially the resources of the Arctic were not clearly divided between countries. At least five countries now claim the Arctic zones: Russia, Norway, Denmark, Canada and the United States. All of them have direct access to the coast of the Arctic ocean. We also need to mention at least two another "Arctic powers", which don't have a physic access to Arctic land, but have a lot of influence in the worlds politics : China and India. National claims may be supported by various arguments in the future, but it is clear that the main one are practical, that is, the country's real readiness to actively develop the North.
Thus, it can be seen that contradictions between interested countries in the Arctic may well lead to an increase in international tension in general and the likelihood of local international conflicts in particular. After all, this region is worth to fight for and conflict situations can really arise.
New ISIS Strategy and the Resurgence of Islamic State Khorasan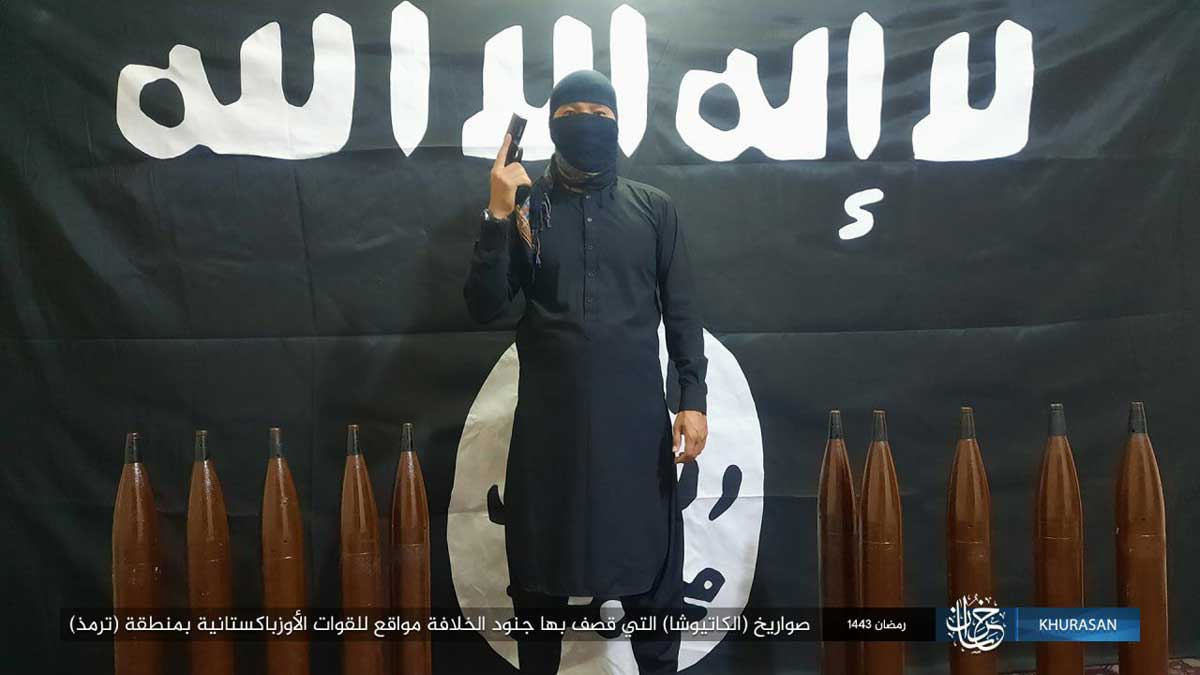 Unlike Abu Ibrahim al-Hashimi al-Qurayshi, the second late leader of ISIS, who was derided as a "secluded paper caliph" and "an unknown nobody" for his relative anonymity and non-publicity, the new caliph of the Islamic State, Abu al-Hassan al-Hashimi al-Quraishi, has apparently launched a new strategy to strengthen linkages to regional wilayahs (provinces) and boost the group's global presence.
Indeed, during his short time leading the group (31 October 2019 – 3 February 2022), Abu Ibrahim al-Qurayshi never publicly addressed his followers, which negatively affected the coordination of the activities of Islamic State-Central (ISC) and its regional branch of the Islamic State Khurasan Province (ISKP). Although his killing during a US counterterrorism raid in northwest Syria in early February was a major blow to the global jihadi organization, the change in leadership nevertheless provided it with new opportunities to update its command-and-control, recruitment and propaganda campaign.
Predictably, Abu al-Hassan al-Hashimi al-Quraishi, the new ISIS overall leader, sees his historical role not only in ensuring the Caliphate's continuity and avoiding its potential fragmentation but also in establishing a more direct and consistent command line between its core in Iraq and Sham and its Central and South Asian affiliates.
The new strategy of the Islamic Caliphate not only gave a new impetus to its Khorasan offshoot waging a holy jihad in post-American Afghanistan against the Taliban but also opened a new front line against the post-Soviet Central Asian regimes. Indeed, the analysis of ISKP activities revealed that the proclamation of Abu al-Hassan al-Quraishi as the new Caliph and the launch of a new campaign "Revenge Incursion for the Two Sheikhs" increased the combat capability of IS Uzbek and Tajik fighters, as well as strengthened the coordination of local language and IS-Central propaganda machines.
Notoriously, on April 17, ISIS launched the new campaign "Revenge Incursion for the Two Sheikhs" to avenge the deaths of the former ISIS leader, Abu Ibrahim al-Qurayshi, and his official spokesperson, Abu Hamza al-Qurashi, who were killed in a US raid in February in the northwest Syrian town of Atmeh. In his recent audio address, Islamic State's new spokesman Abu-Omar al-Muhajir called on the Caliphate warriors to avenge the deaths of the former ISIS leaders by "painfully striking" the enemies of "al-mujahideen" and saying that if they kill, they should "kill by many." This call was made to the group's followers worldwide and asked them to remain patient, but also be ready when the "war" begins. Al-Muhajir called to expand the campaign "Revenge Incursion for the Two Sheikhs" to the territory of US, Europe and Central Asia, urging Muslims living there to follow the lead of past "lone wolves" who conducted operations that "filled with horror." He asked them to repeat "lone wolf" operations by stabbing, attacking, and ramming, and drawing inspiration from recent attacks in Israel.
ISKP Threat to Central Asia
Among the first to support the Islamic State's new 'global offensive' campaign were ISKP Uzbek and Tajik jihadists challenging the new Taliban government and dreaming of overthrowing the 'Taghut (idolaters) regimes' in Central Asia. Thus, inspired by the new Caliph's new strategy, for the first time in the history of the Islamic State, they managed to conduct a transnational jihadi operation from Afghanistan to the territory of Uzbekistan and Tajikistan.
Initially, on April 18, 2022, the ISKP fired ten rocket salvos into the territory of Uzbekistan, which was successfully exploited by the Uzbek-speaking regional jihadi media and IS-Central's propaganda resources as evidence of the opening of a "second front" in the Central Asian direction. Expert assessments clearly observed the good coordination between the IS-Central's media and ISKP's local jihadi mouthpieces, both in terms of Islamic ideological content and hierarchical sequences.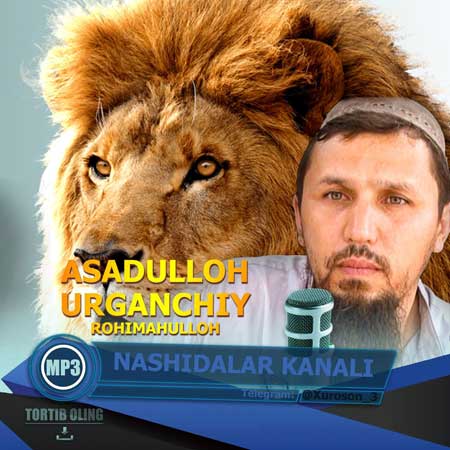 The Islamic State-Central's Amaq News Agency reported that "Mujahedeen of the Caliphate have fired 10 Katyusha rockets at a murtad (apostasy) Uzbekistan's military base in the border town of Termez." The ISIS central media wing also released a photo and video of the projectiles to back its claims. Another IS-Central's weekly al-Naba newsletter also widely covered the topic of rocket attacks by detailing how the projectiles were fired from Afghan territory on the Central Asian nation.
Following IS-Central official news agencies reports, IS-Khurasan Willayah's local media outlets, such as Al-Azaim Foundation and Khurasan Radio, the Uzbek-language Xuroson Ovozi (Voice of Khurasan), Tavhid Habar (Tawhid News), Tajik-language Telegram channels Mujahideen of the Caliphate and The Army of the Victorious Nation published a series of audio, video and text messages in Uzbek and Tajik detailing the goals, causes, and consequences of the rocket attack. In particular, Al-Azaim Foundation glorified the rocket attack as "the heroism of the brave lions of Allah Almighty punishing the corrupt army of the murtad Uzbek government."
The ISKP media outlets were extremely outraged by the Uzbek government's denial of the rocket attack, claiming that nothing had landed on their territory. In response, pro-ISKP Uzbek, Tajik and Russian Language Telegram channels re-posted IS-Central's statement, photos, videos of the attacker and a map marked with the possible rocket impact location in Termez.
Central Asian Salafi-Jihadi experts' attention was drawn to a 24-minute audio address of Khuroson Mujahid, the leader of ISKP Uzbek group, whose speech style and ideological views strongly resembled the late ISIS chief strategist Abu Mohammed al-Adnani. His speech revealed that the ideological vision of ISKP Central Asian jihadists, staunch followers of Takfiri Salafism, is in line with the Islamic State's global agenda. He considers democracy to be the religion of "murtad states" of Central Asia, the Taliban government and Pakistan. He believes that due to committing shirk (idolatry), deviating Allah and doubting Tawheed (God's Oneness), the leaders of taghut countries should be killed.
Considering Khuroson's oratorical skills, Takfiri persuasion and ideological savvy, it is quite possible that the ISKP recruitment and incitement campaign will intensify in Central Asia in the near future. Obviously, the engagement between IS-Central and ISKP in the military, media and ideological directions reached a new level in the more permissive operating environment of post-American Afghanistan.
On May 7, the ISKP carried out a second rocket attack, this time into Tajikistan. According to the Central Media Office (Diwan al-I'lam al-Markazi) of ISIS, "Caliphate's fighters fired seven rockets from the Khawaja Ghar district of Afghanistan's Takhar Province towards the Tajik military base near the city of Kulob." The rocket attacks on the territories of Uzbekistan and Tajikistan for three weeks nevertheless mark a clear escalation by ISKP Central Asian foreign fighters from just hostile anti-five post-Soviet "murtad governments" rhetoric to direct militant action.
Notably, the methods of media coverage of both attacks and the engagement between IS-Central and ISKP's local media resources were clearly similar. The algorithm of their actions was in line with the new ISIS strategy. Thus, IS-Central posted a brief information about the rocket attacks with video and photos, then the Tajik, Uzbek and Pashto-language local media resources of ISKP glorified the "warriors of Allah". The Uzbek-language pro-Islamic State Telegram channels Islomiy Maruza Davat Guruh, Khuroson Ovozi, Tawheed news, the Tajik-language Telegram channel of Ulamoi Rabboni (إنَّ اللّٰهَ مَعَنَا) actively propagated ISKR rocket attacks, undermining the image and credibility of the military potential of Tajikistan and the Taliban.
These Central Asian pro-IS media resources, supported by IS-Central propaganda bodies and comprised of a constellation of official branch outlets, regional pro-ISKP groups, and grassroots supporters have become a prominent voice aggressively impugning the Taliban's reputation in the global jihadi world. Such method makes it possible to preserve the hierarchical structure and maintain a uniform media strategy of the global jihadi group. This reflects that after the fall of the Caliphate and a series of dramatic losses of its leaders, ISIS has learned a bitter lesson and is now moving from centralizing power to strengthening its wilayahs.
Apparently, the ISKP seeks to broaden its appeal in Central Asia both through increasing cross-border attacks against Afghanistan's neighbors and ramping up the production, translation, and dissemination of propaganda directed at Uzbek, Tajik, and Kyrgyz communities in the region. These rocket attacks and ISKP's propaganda campaigns targeting Central Asians for recruitment are any indicators, the group has become a serious jihadi power challenging not only the Taliban government, but also the post-Soviet authoritarian regimes. Through its Uzbek, Tajik and Pashto-language Telegram channels, the ISKP is conducted an unprecedented activity to recruit Central Asian jihadi groups affiliated with al Qaeda and the Taliban, as well as new radical Islamists from the Fergana Valley.
Future of ISKP Central Asian Jihadists
Obviously, the ISKP is exploiting the US military withdrawal from the region and the Afghan Taliban's deviation from the hardline jihadi concept by successfully portraying their government as a Pashtun ethno-nationalist organization rather than a bona fide Islamic movement.
In conclusion, it is to be expected that the ISKP will actively capitalize external operations to undermine the legitimacy of the Taliban government, which assured the US and Central Asian neighbors not to allow Afghan soil to be used to attack Afghanistan's neighbors. Strengthening cross-border rocket attacks has already raised the morale of ISKP fighters and consolidated its support base.
Thus, the new Islamic State's strategy to strengthen its offshoots in its provinces is quite capable to reestablish its positioning in the broader global jihadi movement, which we see in the example of IS-Khorasan Province.
How Memes Can Spread Dangerous Ideas
Internet memes are an excellent way to send powerful messages to millions of people. But what happens when they are used for malicious purposes?
Memes have been a means of transmitting messages for centuries, proliferating immensely in recent decades due to their mass proliferation through the internet and their ability to broadcast messages to a massive audience. They have quite a bit of cultural significance and can be based on almost anything, provided they achieve viral status. However, memes have been subject to abuse by malicious groups and actors.
From the Blue Whale Challenge, an internet challenge that resulted in multiple suicides worldwide, to terrorist organizations like ISIS, which use internet memes to recruit young people, memes can be used for malicious purposes. Even toxic subcultures like MGTOW serve as a pipeline towards the incel movement. Indeed, such male supremacist organizations are not strangers to using memes and viral media to propagate their ideas and recruit young men and boys to their cause. In fact, one influencer, who goes by Sandman MGTOW, often posts such misogynistic memes and videos on his Twitter and YouTube channel.
These kinds of memes are easily identifiable by their bias towards a specific issue and their often-political message. One great example of a meme that has been subject to abuse by malicious actors is Pepe the frog. Based on a character by Matt Furie, this meme was abused by the alt right, being depicted as controversial figures such as Adolf Hitler and Donald Trump. The meme was so badly abused by these far-right actors that it was listed as a hate symbol by the ADL.
Memes have also influenced major world events like the 2016 election in the United States and the Arab Spring revolutions in the early 2010's, which garnered immense media attention through the use of internet memes and viral media. This shows that memes can have the power to influence elections (albeit slightly) and topple oppressive regimes. Being a powerful tool for spreading information, there is also the use of memes for spreading misinformation.
The COVID-19 pandemic mediated a sizeable but modest anti-vaccine movement in countries like the United States, Canada, and Germany. These anti-vaxx groups used social media like Facebook and Reddit to spread memes full of misinformation and pseudo-science It can also be argued that memes were effective tools in spreading misinformation around the elections of 2016 and 2020 in the United States. Memes, while powerful, can be used by malicious actors such as far-right groups and anti-vaxx groups to peddle false information. This has contributed to the US having a COVID death toll of over one million, higher than most other countries worldwide.
The world has progressed quite a bit in the information age. People are able to communicate ideas with millions of people worldwide in seconds. The proliferation if information has never been more efficient in history. That is why the threats that arise from the mass proliferation of memes and viral media are so dire. As was seen during the 2016 and 2020 US elections, COVID, and Arab Spring, memes can be spread to convey messages that can change nations, affect millions (perhaps even billions) of people, and topple dictators. It has become possible for people to change the course of history with a single tweet or a single meme on Reddit or Instagram going viral.
What can we do to stem the massive proliferation of memes that serve to recruit people into dangerous organizations and fill their minds with misinformation? The answer lies in how we confront our biases and how we detect misinformation. People need to be informed about how they can detect bias and propaganda, in addition to using independent fact-checking services. By identifying propaganda from malicious actors and misinformation from online groups, we can stop the spread of dangerous memes before they proliferate.
The myth of Lashkar-e-Khalsa
During his recent visit to India, the British Prime Minister Boris Johnson, alluding to Khalistan supporters, said that the United Kingdom would not welcome people who planned to use the UK's legal systems to evade the law in India. Added that his country had set up "an anti-extremist task force" to help India.
Johnson apparently tried to appease India for not having forestalled Khalistan referendum. Johnson's remarks reflect how hard it was for him to put up with India's ennui about activities of the British Sikhs for Justice (SFJ) led by t Gurpatwant Singh Pannu . Khalistanis felt short of voting for an independent Khalistan in England on October 31 last year.
A few Sikhs "smeared" the Himachal Pradesh state assembly (winter).This event amounted to showing a red rag to India's RAW/IB disinformation sleuths. India media first published reports that agonies have intercepted documents that reflected that Pakistan was planning to set up a new organisation Lashkar-e-Khalistan with recruits, inter alia, from Kashmir and Afghanistan to create unrest in India.* They even suggested that social media would be flooded by such separatist elements. Then came a warning from India's Intelligence Bureau that "Pakistan's intelligence agency ISI has formed a new terrorist group, named Lashkar-e-Khalsa that is trying to carry out terrorist attacks in India. Quickly they attributed subsequent "terrorist attacks" and arrests to the ISI/ (Pakistan). "On May 6, four Khalistani terrorists were arrested by the Haryana Police at a toll post in Karnal. The police recovered improvised explosive devices (IEDs), arms and ammunition from the vehicle at a toll plaza in Karnal" and an explosion at the Punjab Police Intelligence Headquarters".
Analysis and corollaries
The ISI is nowadays itself in the throes of a smear campaign at the hands of some myopic politicos. How could it afford bad relations with India? Even the Pakistan's army chief and prime minister Shahbaz have vehemently desired to improve relations with India.
The allegations had tell-tale signs that they were false. The "document" about creation of Lashkar-e-Khalsa was never published or shared with Pakistan. It baffles one's imagination that "terrorists" moved so freely with an explosives laden vehicle to be checked at long last at a toll post. Details of damage to the police headquarters were not published or investigated.
It is significant to recall that the Research and Analysis Wing chief Samant Kumar Goel (Balakote "strike" architect, and Kashmir and disinformation expert) and Intelligence Bureau head Arvind Kumar , reputed to be a counter-insurgency and disinformation specialist, were given a one-year extension in their services.
Goel, a 1984-batch IPS officer from Punjab cadre, would continue to be the Secretary of Research and Analysis Wing (RAW) for a one-year period beyond the presence tenure which ends on June 30. Similarly, Kumar, an IPS officer of Assam and Meghalaya cadre continued to head the Intelligence Bureau for a period of one year after June 30.*
Even prestigious Indian newspapers sometimes publish reports or articles that smack of being pieces of state-sponsored disinformation. Harvard's criteria for detecting fake news could be applied to disinformation bloomers. Harvard suggests `everyone should vet a publisher's credibility first and then check all the sources and citations'. James Carson offers tips in his article `Fake news: What exactly is it – and how can you spot it'? (Telegraph January 31, 2019)
Disinformation camouflaged in Op-Eds is hard to detect as they do not usually quote their sources of information. A case in point is Shishir Gupta's article `In Imran Khan's 18-point Kashmir plan for Aug 5, outreach to Turkey, Malaysia and China', published in Hindustan Times dated July 28, 2020.
Shishir writes, `With Pakistan Army expected to take the back seat, Imran Khan may go to occupied Kashmir [Azad Kashmir] to rake up anti-India sentiment in his assembly address to mark one year of India nullifying Article 370' (How did he know the contents of the address when it was yet to be delivered).` Pakistan Prime Minister Imran Khan who counts the campaign against India over Jammu and Kashmir as his government's key achievement has roped in the Inter-Services Intelligence, or ISI, in its 18-point plan to commemorate the Aug 5 anniversary of India scrapping Article 370 that extended special status to the valley, people familiar with the development said. The ISI is Pakistan's notorious spy agency accused of nurturing terror groups, mostly directed at India and Afghanistan' (How did he know of the ISI's connexion?).` Before he reaches Muzaffarabad, Khan's government intends a field trip for foreign journalists to the occupied territory. Like in the past, the terror training camps funded by the ISI would be off-limits for the journalists' (Looks like he is well aware of the location of the training camps being there himself?). So on.
Gupta's credibility: Be it noted that Gupta is `Winner of the 2011 Ben-Gurion Award for journalism'. His affinity for Israel and abhorrence of Pakistan is conspicuous. He was also a member of the International Institute of Strategic Studies, London. The ISS. London published the Pakistan-bashing paper `Nuclear Black Markets: Pakistan, A.Q. Khan and the Rise of Proliferation Networks (A Net Assessment) (An IISS Strategic Dossier) Paperback – January 1, 2007′.
IB/RAW's strategy
: Following the break-up of the Soviet Union, RAW has concluded that the only way it could weaken Pakistan is to sour Pakistan-USA amity. To achieve this objective, IB/RAW is burning midnight oils to exploit USA's sensitivity about CPEC and certain ticklish subjects like Hawala transactions for funneling funds to "terrorists', nuclear proliferation, use of missiles to hit aircraft, nuclear weapons and delivery systems and development of chemical biological weapons. India even conducted mock exercises against the CBW attack .A Press Trust of India report stated `Meanwhile, the police has seized a rare pencil pistol and 25 "chemical" cartridges from a militant hideout in North Kashmir's Kupwara district, leading to suspicion that militants might be switching over to chemical or biological weapons from conventional arms. The pistol and cartridges, marked "neroxin" were seized from the house of Bashir Khan at Krishipora-Nagrimalpora village, the Sub-District Police Officer, Handwara, Altaf Khan, said today. Khan said during the inspection of the ammunition, one of the police officers suffered giddiness and had to be referred to Army hospital for treatment, leading to the suspicion that the cartridges might be carrying chemical or biological agents'.
RAW's disinformation campaign is well reflected by innocuous-looking news like"Kashmiri Mujahideen are in possession of stinger missiles".
EU's expose
Not long ago, EU-based non-governmental organisation EU DisinfoLab revealed an India-sponsored dis-informational network of 265 fake media outlets in 65 countries, including the US, Canada, Brussels, and Geneva. The network was being run by the Srivastava Group of India. It listed New Delhi Times as one of its assets, and also ran a think tank called International Institute for Non-Aligned Studies.
The Institute paid for the travel and accommodation of an unofficial far-right delegation of 23 European Union parliamentarians to Srinagar on October 30, 2013. The trip was arranged by Indian –intelligence surrogate Madi Sharma who posed as a self-styled "international business broker". The delegation's shikara (boat) ride in Kashmir Lake (dal) pictured Kashmir as heaven in serene peace. Some members however smelt a rat and abandoned the free joy ride.
Confessions by Indian diplomats
Some Indian diplomats have confessed in their memoirs that they have indulged in nefarious activities against Pakistan. Voracious readers my go through Amar Bhushan's book Terror in Islamabad. Before being posted to Islamabad, Bhushan had served as an officer of India's premier intelligence agency Research and Analysis Wing, Border Security Force Intelligence, and State Special Branch for quarter of a century. His book mentions another RAW officer, Amit Munshi (real name Veer Singh) posted as "Cultural Attache".
India's ambassador Bharath Raj Muthu Kumar played a role in the Afghan insurgency. With the consent of then foreign minister Jaswant Singh, he
`coordinated military and medical assistance that India was secretly giving to Massoud and his forces'… `helicopters, uniforms, ordnance, mortars, small armaments, refurbished Kalashnikovs seized in Kashmir, combat and winter clothes, packaged food, medicines, and funds through his brother in London, Wali Massoud', delivered circuitously with the help of other countries who helped this outreach'. When New Delhi queried about the benefit of costly support to Northern Alliance chief Massoud, Kumar explained, "He is battling someone we should be battling. When Massoud fights the Taliban, he fights Pakistan.
India's national-security czar Ajit Doval publicly claims that he acted as a spy under a pseudonym in Pakistan for 11 years, seven years in Lahore. Doval is a retired director of Indian Intelligence Bureau. He boastfully dons the title of "Indian James Bond". He lived in Pakistan's Lahore, disguised as a Muslim for seven years. During his years in the country, he befriended the locals visiting mosques and lived among the predominantly Muslim population. "Acknowledged as a master of psychological welfare" in India, Doval, as a part of his job also spied on Pakistan's intelligence agency, Inter Services Intelligence. Doval credits himself with brainwashing a group of freedom fighters led by Kukkay Parey who detected freedom fighters and killed them.
Sharing an incident from his time in Pakistan, he said that he was once identified as a Hindu by a local from his pierced ears. Doval then underwent plastic surgery to prevent his cover from blowing. Narrating his account, Doval shared, "I was coming back from a Masjid. A man sitting in the corner, who had an intriguing personality and a white beard, called me. He asked, are you a Hindu? I replied saying no. He asked me to come with him, and took me to a small room and shut the door. He told me, 'See you are a Hindu. Your ears are pierced.' The place I come from, as a child there is a tradition to pierce the ear. I told him it was pierced when I was born. He told me, get plastic surgery for this, it's not safe to walk like that. Then I got it (plastic surgery) done."
In the late 1980s. Doval snuck inside the Golden Temple posing as a Pakistani agent to the Khalistani militants and passed significant information during Operation Black Thunder in 1988. After his stint as an undercover agent, Doval worked in the Indian High Commission in Islamabad. A close-associate of PM Modi, Doval is also responsible for master-minding the surgical strike in 2016.
Concluding remarks
To harm Pakistan India is engaged in a virulent anti-Pakistan disinformation campaign. India's role in precipitating Fatf restrictions on Pakistan is obvious. It appears India has meticulously implemented Hitler's propaganda theorems: `The bigger the lie, the better the results. The success of any propaganda campaign ultimately depends on the propagandist's down-to-earth understanding of the "primitive sentiments of the popular masses". Mein Kampf (pp. 179-180).
India's Strategic Policy Group, idle since Manmohan Singh's second term, has been revived (to create troubles in Sindh, Balochistan, and KPK).Indian diplomats routinely flouted diplomatic norms.