A World Beguiled by 'Techno-Voodooism'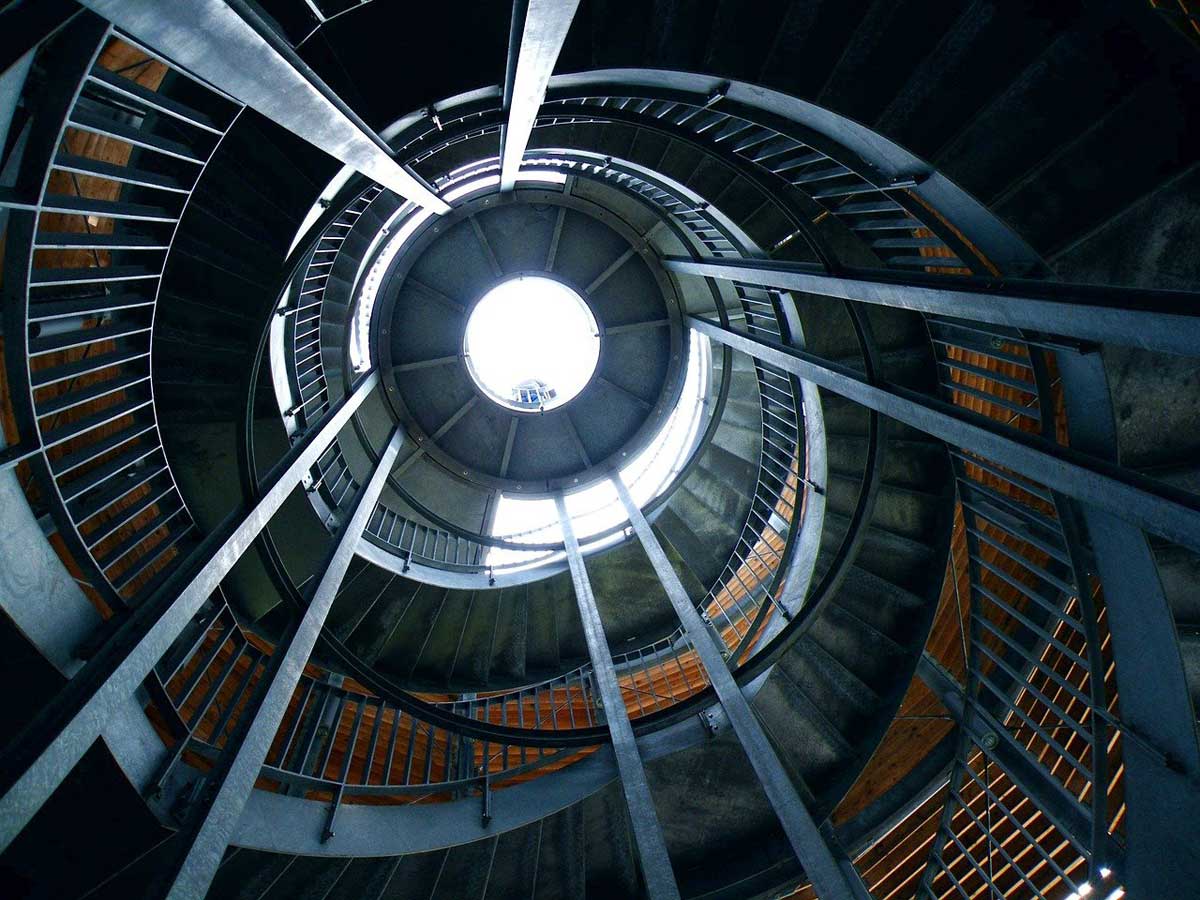 What happens when systems cross the threshold of peak complexity and can no longer be improved in their current forms? Decision-makers can commission competing models in order to pick a winner. This however calls for patience, prudence and sound oversight. Alternately, they can pounce on a fantastical blueprint that will supposedly gel via Artificial Intelligence and get to play monopoly at the same time. An all-in-one solution!
Such thinking was precisely what beleaguered the F-35 combat aircraft program with its estimated $1.7 trillion in lifetime costs. After 20 years of troubled development, the stealth fighter's problems have become so insurmountable that the US Air Force is now considering a clean slate fighter jet program to replace its ageing F-16s.
The F-35 illustrates the other barely-analysed pandemic infecting our world – that of "technological voodooism" (coined by the author for want of a better term).
Returns on investments these days are no longer measured by healthy profits generated by proven products. The devotees of techno-voodooism are essentially totalitarians who believe that not just markets, but the world itself, must be reorganized and monopolized by an enlightened few in a smart era called the Great Reset. The prime agency promoting this technopia is the World Economic Forum (WEF) which has promised a wonderful world where we will "own nothing" and yet "be happy".
The outcome thus far has been societal meltdowns, malfunctioning jets in the skies and iRobot Roomba vacuums that meander aimlessly on the floor. The modern adage of "if it ain't broke, don't fix it" may have been lost on iRobot's C-Suite executives. Roomba machines use "artificial intelligence to scan room size, identify obstacles and remember the most efficient routes for cleaning." But the quest for greater efficiency and profits at lesser costs – a process which Buckminster Fuller called "ephemeralization" more than 80 years ago – has resulted in smart updates and berserk gadgets. Even after the vacuum is reset, IoT connectivity ensures that the robot is updated back to its state of regression.
Now, imagine the consequences of similar systems breakdowns worldwide? For starters, consider the point of singularity when robot chefs are updated with a new definition of what constitutes "meat"?A berserk Roomba machine can at least be switched off and plopped down as a paperweight. That is not an option for Boeing 737 MAX 8planes which reportedly used artificial intelligence to bend aerodynamic laws on the cheap.
Thestring of Boeing disasters – as well as other failures mentioned thus far – has not deterred the merchants of techno-voodooism. Instead, every new crisis is seen as an opportunity for AI-mediated quick fixes and big profits. Remember Big Tech's apocalyptic COVID-19 projections of the previous year? Pseudosciences, based on the chimera of smart systems have been allowed to run amok, emboldening the WEF to claim that Covid-19 "lockdowns are quietly improving cities around the world". Tell that to tens of millions of small businesses who have lost their livelihoods to multinational corporations. Just how did cities improve withits archipelago of trash that piled upduring lockdowns? What about the environmental impacts which happen to be a pet peeve of the WEF?
It is not just cities that have supposedly "improved" with COVID-19. Bill Gates is now the largest owner of farmland in the United States – coincidentally at a time when lockdowns have worsened food security and incomes among the poor. Logically, this great humanitarian could have matched his suite of predictive analytics software with owned farmland capacity to alleviate lockdown-induced hunger but Gates is reportedly too busy promoting synthetic beef and vaccines.
The global coronapsychosis has in fact accelerated wealth fractionation at the expense of the mid-to-low income classes. Just 655 people now own $4 trillion in wealth while 200 million can't cover a $1000 expense in the United States alone. Imagine the sheer numbers of the impoverished worldwide, especially in nations bonded to the Anglo-American compact?
As for COVID-19 itself, inconvenient facts are routinely censored or shadow-banned by AI-powered social media platforms and search engines. Annual flu deaths in the US – which the British Medical Journal once questioned whether it was more PR than science – have surprisingly disappeared from official health statistics due to the pandemic.
Big Tech will not allow us to question the efficacy of vaccines developed in the West. After all, Artificial Intelligence had seemingly accelerated the development of vaccines that what would have otherwise taken years or decades to research, test and deploy. We should not ask why dozens of people(as of early February)had contracted arare blood disorder after taking vaccines from Pfizer and Moderna. Or why there is an alarming number of deaths from Norway to Spainto the Netherlands post-vaccination? Or even how thousands of Israelis could test positive for Covid-19 despite receiving Pfizer/BioNTech jabs?
The COVID-19 vaccination figures in Israel are so alarming that two researchers have even called the fiasco "a new Holocaust". Yet, the Israeli government wants local authorities to maintain a database of its vaccine refuseniks. (The Nazis too once maintained a meticulous database of "undesirables" in localities they were about to occupy but that historical parallel is lost on today's lamestream media).
Supine Governments
Techno-voodooism did not emerge in a vacuum. It thrived in tandem with "inclusivity" and "sustainability" programs which, in turn, handed the reins of power, scholarship and opinion-making to a horde of half-wits worldwide. This is a reason why governments, backed by spineless bureaucrats and academics, are increasingly surrendering national sovereignties to Big Tech. One can imagine the quid pro quo: a post-retirement sinecure; jobs for children and relatives; and coding opportunities for trolls who push the Big Tech agenda. No wonder planes are falling from the skies and a raft of disasters await humanity throughout this decade.
Europe is an exemplar in this regard. Its leaders are now worried that Apple and Google may end up issuing Covid-19 health certificates before the union can reach a consensus. Isn't that the job of sovereign governments with taxpayer-funded healthcare systems? But this trend is getting more sordid by the day. Bureaucrats are falling over each other to gift vaccine roadmaps and distributions systems to Big Tech because their AI-driven systems can supposedly deliver optimal outcomes. They should just pick Bill Gates' concept of using mosquitoes as airborne syringes. Call it a bang for the bite!
These shameless capitulations are not limited to the healthcare sector alone. Entire government machineries are gradually hived off to Big Tech. The trailblazing US state of Nevada may even allow tech giants to set up their own governments. These entities can impose taxes, form school districts and even run the judicial system. The first such "smart city" may break ground as early as 2022. What could possibly go wrong?
In the final analysis, while the author argues that Artificial Intelligence and smart systems have real, sectoral potentials; these have been hijacked by the techno-voodooism of Big Tech. We should therefore brace ourselves for a very turbulent decade!
Author's note: This article was originally published in RT
At Last A Malaria Vaccine and How It All Began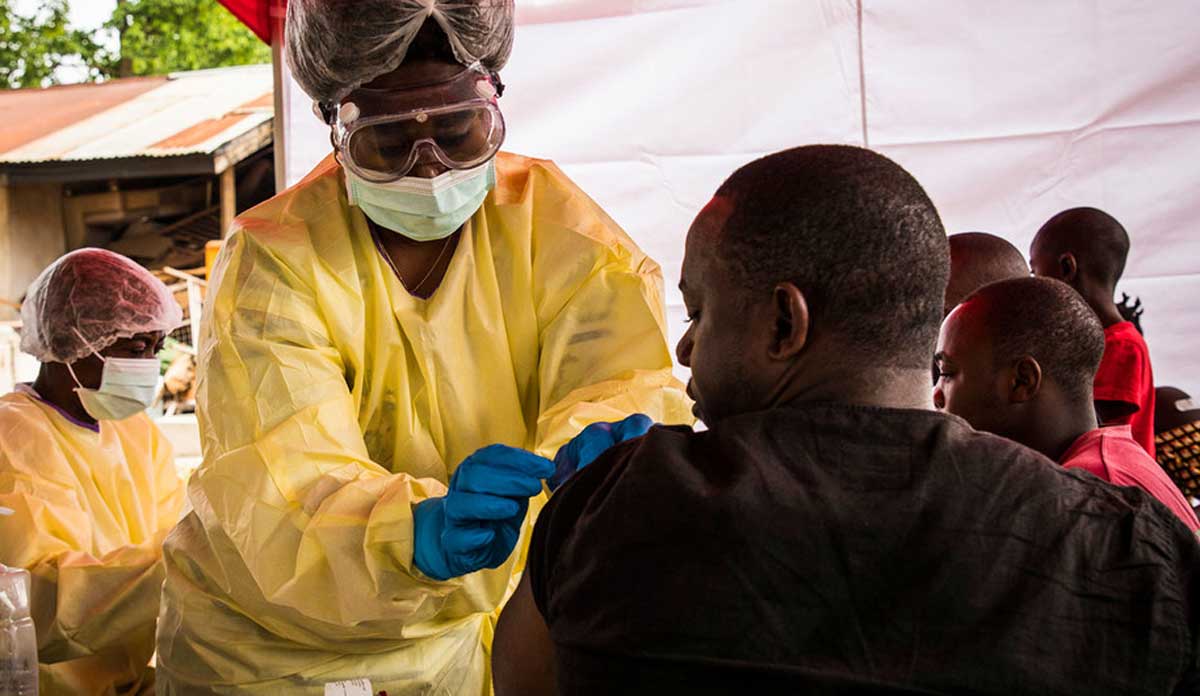 This week marked a signal achievement. A group from Oxford University announced the first acceptable vaccine ever against malaria. One might be forgiven for wondering why it has taken so long when the covid-19 vaccines have taken just over a year … even whether it is a kind of economic apartheid given that malaria victims reside in the poorest countries of the world.
It turns out that the difficulties of making a malaria vaccine have been due to the complexity of the pathogen itself. The malarial parasite has thousands of genes; by way of comparison, the coronavirus has about a dozen. It means malaria requires a very high immune response to fight it off.
A trial of the vaccine in Burkina Faso has yielded an efficacy of 77 percent for subjects given a high dose and 71 percent for the low-dose recipients. The World Health Organization (WHO) had specified a goal of 75 percent for effective deployment in the population. A previous vaccine demonstrated only 55 percent effectiveness. The seriousness of the disease can be ascertained from the statistics. In 2019, 229 million new malaria infections were recorded and 409 thousand people died. Moreover, many who recover can be severely debilitated by recurring bouts of the disease.
Vaccination has an interesting history. The story begins with Edward Jenner. A country doctor with a keen and questioning mind, he had observed smallpox as a deadly and ravaging disease. He also noticed that milkmaids never seemed to get it. However, they had all had cowpox, a mild variant which at some time or another they would have caught from the cows they milked.
It was 1796 and Jenner desperate for a smallpox cure followed up his theory, of which he was now quite certain, with an experiment. On May14, 1796 Jenner inoculated James Phipps, the eight-year-old son of Jenner's gardener. He used scraped pus from cowpox blisters on the hands of Sarah Nelmes, a milkmaid who had caught cowpox from a cow named Blossom. Blossom's hide now hangs in the library of St. George's Hospital, Jenner's alma mater.
Phipps was inoculated on both arms with the cowpox material. The result was a mild fever but nothing serious. Next he inoculated Phipps with variolous material, a weakened form of smallpox bacteria often dried from powdered scabs. No disease followed, even on repetition. He followed this experiment with 23 additional subjects (for a round two dozen) with the same result. They were all immune to smallpox. Then he wrote about it.
Not new to science, Edward Jenner had earlier published a careful study of the cuckoo and its habit of laying its eggs in others' nests. He observed how the newly hatched cuckoo pushed hatchlings and other eggs out of the nest. The study was published resulting in his election as a Fellow of the Royal Society. He was therefore well-suited to spread the word about immunization against smallpox through vaccination with cowpox.
Truth be told, inoculation was not new. People who had traveled to Constantinople reported on its use by Ottoman physicians. And around Jenner's time, there was a certain Johnny Notions, a self-taught healer, who used it in the Shetland Isles then being devastated by a smallpox epidemic. Others had even used cowpox earlier. But Jenner was able to rationally formalize and explain the procedure and to continue his efforts even though The Royal Society did not accept his initial paper. Persistence pays and finally even Napoleon, with whom Britain was at war, awarded him a medal and had his own troops vaccinated.
The Dark Ghosts of Technology
Last many decades, if accidently, we missed the boat on understanding equality, diversity and tolerance, nevertheless, how obediently and intentionally we worshiped the technology no matter how dark or destructive a shape it morphed into; slaved to 'dark-technology' our faith remained untarnished and faith fortified that it will lead us as a smarter and successful nation.
How wrong can we get, how long in the spell, will we ever find ourselves again?
The dumb and dumber state of affairs; extreme and out of control technology has taken human-performances on 'real-value-creation' as hostage, crypto-corruption has overtaken economies, shiny chandeliers now only cast giant shadows, tribalism nurturing populism and socio-economic-gibberish on social media narratives now as new intellectualism.
Only the mind is where critical thinking resides, not in some app.

The most obvious missing link, is theabandonment of own deeper thinking. By ignoring critical thinking, and comfortably accepting our own programming, labeled as 'artificial intelligence' forgetting in AI there is nothing artificial just our own 'ignorance' repackaged and branded. AI is not some runaway train; there is always a human-driver in the engine room, go check. When 'mechanized-programming, sensationalized by Hollywood as 'celestially-gifted-artificial-intelligence' now corrupting global populace in assuming somehow we are in safe hands of some bionic era of robotized smartness. All designed and suited to sell undefined glittering crypto-economies under complex jargon with illusions of great progress. The shiny towers of glittering cities are already drowning in their own tent-cities.
A century ago, knowing how to use a pencil sharpener, stapler or a filing cabinet got us a job, today with 100+ miscellaneous, business or technology related items, little or nothing considered as big value-added gainers. Nevertheless, Covidians, the survivors of the covid-19 cruelties now like regimented disciples all lining up at the gates. There never ever was such a universal gateway to a common frontier or such massive assembly of the largest mindshare in human history.
Some of the harsh lessons acquired while gasping during the pandemic were to isolate techno-logy with brain-ology. Humankind needs humankind solutions, where progress is measured based on common goods. Humans will never be bulldozers but will move mountains. Without mind, we become just broken bodies, in desperate search for viagra-sunrises, cannabis-high-afternoons and opioid-sunsets dreaming of helicopter-monies.
Needed more is the mental-infrastructuring to cope with platform economies of global-age and not necessarily cemented-infrastructuring to manage railway crossings. The new world already left the station a while ago. Chase the brain, not the train. How will all this new thinking affect the global populace and upcoming of 100 new National Elections, scheduled over the next 500 days? The world of Covidians is in one boat; the commonality of problems bringing them closer on key issues.
Newspapers across the world dying; finally, world-maps becoming mandatory readings of the day
Smart leadership must develop smart economies to create the real 'need' of the human mind and not just jobs, later rejected only as obsolete against robotization. Across the world, damaged economies are visible. Lack of pragmatic support to small medium businesses, micro-mega exports, mini-micro-manufacturing, upskilling, and reskilling of national citizenry are all clear measurements pointing as national failures. Unlimited rainfall of money will not save us, but the respectable national occupationalism will. Study 'population-rich-nations' and new entrapments of 'knowledge-rich-nations' on Google and also join Expothon Worldwide on 'global debate series' on such topics.
Emergency meetings required; before relief funding expires, get ready with the fastest methodologies to create national occupationalism, at any costs, or prepare for fast waves of populism surrounded by almost broken systems. Bold nations need smart play; national debates and discussions on common sense ideas to create local grassroots prosperity and national mobilization of hidden talents of the citizenry to stand up to the global standard of competitive productivity of national goods and services.
The rest is easy
China and AI needs in the security field
On the afternoon of December 11, 2020, the Political Bureau of the Central Committee of the Communist Party of China (CPC) held the 26th Collective Study Session devoted to national security. On that occasion, the General Secretary of the CPC Central Committee, Xi Jinping, stressed that the national security work was very important in the Party's management of State affairs, as well as in ensuring that the country was prosperous and people lived in peace.
In view of strengthening national security, China needs to adhere to the general concept of national security; to seize and make good use of an important and propitious period at strategic level for the country's development; to integrate national security into all aspects of the CPC and State's activity and consider it in planning economic and social development. In other words, it needs to builda security model in view of promoting international security and world peace and offering strong guarantees for the construction of a modern socialist country.
In this regard, a new cycle of AI-driven technological revolution and industrial transformation is on the rise in the Middle Empire. Driven by new theories and technologies such as the Internet, mobile phone services, big data, supercomputing, sensor networks and brain science, AI offers new capabilities and functionalities such as cross-sectoral integration, human-machine collaboration, open intelligence and autonomous control. Economic development, social progress, global governance and other aspects have a major and far-reaching impact.
In recent years, China has deepened the AI significance and development prospects in many important fields. Accelerating the development of a new AI generation is an important strategic starting point for rising up to the challenge of global technological competition.
What is the current state of AI development in China? How are the current development trends? How will the safe, orderly and healthy development of the industry be oriented and led in the future?
The current gap between AI development and the international advanced level is not very wide, but the quality of enterprises must be "matched" with their quantity. For this reason, efforts are being made to expand application scenarios, by enhancing data and algorithm security.
The concept of third-generation AI is already advancing and progressing and there are hopes of solving the security problem through technical means other than policies and regulations-i.e. other than mere talk.
AI is a driving force for the new stages of technological revolution and industrial transformation. Accelerating the development of a new AI generation is a strategic issue for China to seize new opportunities in the organisation of industrial transformation.
It is commonly argued that AI has gone through two generations so far. AI1 is based on knowledge, also known as "symbolism", while AI2 is based on data, big data, and their "deep learning".
AI began to be developed in the 1950s with the famous Test of Alan Turing (1912-54), and in 1978 the first studies on AI started in China. In AI1, however, its progress was relatively small. The real progress has mainly been made over the last 20 years – hence AI2.
AI is known for the traditional information industry, typically Internet companies. This has acquired and accumulated a large number of users in the development process, and has then established corresponding patterns or profiles based on these acquisitions, i.e. the so-called "knowledge graph of user preferences". Taking the delivery of some products as an example, tens or even hundreds of millions of data consisting of users' and dealers' positions, as well as information about the location of potential buyers, are incorporated into a database and then matched and optimised through AI algorithms: all this obviously enhances the efficacy of trade and the speed of delivery.
By upgrading traditional industries in this way, great benefits have been achieved. China is leading the way and is in the forefront in this respect: facial recognition, smart speakers, intelligent customer service, etc. In recent years, not only has an increasing number of companies started to apply AI, but AI itself has also become one of the professional directions about which candidates in university entrance exams are worried.
According to statistics, there are 40 AI companies in the world with a turnover of over one billion dollars, 20 of them in the United States and as many as 15 in China. In quantitative terms, China is firmly ranking second. It should be noted, however, that although these companies have high ratings, their profitability is still limited and most of them may even be loss-making.
The core AI sector should be independent of the information industry, but should increasingly open up to transport, medicine, urban fabric and industries led independently by AI technology. These sectors are already being developed in China.
China accounts for over a third of the world's AI start-ups. And although the quantity is high, the quality still needs to be improved. First of all, the application scenarios are limited. Besides facial recognition, security, etc., other fields are not easy to use and are exposed to risks such as 1) data insecurity and 2) algorithm insecurity. These two aspects are currently the main factors limiting the development of the AI industry, which is in danger of being prey to hackers of known origin.
With regard to data insecurity, we know that the effect of AI applications depends to a large extent on data quality, which entails security problems such as the loss of privacy (i.e. State security). If the problem of privacy protection is not solved, the AI industry cannot develop in a healthy way, as it would be working for 'unknown' third parties.
When we log into a webpage and we are told that the most important thing for them is the surfers' privacy, this is a lie as even teenage hackers know programs to violate it: at least China tells us about the laughableness of such politically correct statements.
The second important issue is the algorithm insecurity. The so-called insecure algorithm is a model that is used under specific conditions and will not work if the conditions are different. This is also called unrobustness, i.e. the algorithm vulnerability to the test environment.
Taking autonomous driving as an example, it is impossible to consider all scenarios during AI training and to deal with new emergencies when unexpected events occur. At the same time, this vulnerability also makes AI systems permeable to attacks, deception and frauds.
The problem of security in AI does not lie in politicians' empty speeches and words, but needs to be solved from a technical viewpoint. This distinction is at the basis of AI3.
It has a development path that combines the first generation knowledge-based AI and the second generation data-driven AI. It uses the four elements – knowledge, data, algorithms and computing power – to establish a new theory and interpretable and robust methods for a safe, credible and reliable technology.
At the moment, the AI2 characterised by deep learning is still in a phase of growth and hence the question arises whether the industry can accept the concept of AI3 development.
As seen above, AI has been developing for over 70 years and now it seems to be a "prologue'.
Currently most people are not able to accept the concept of AI3 because everybody was hoping for further advances and steps forward in AI2. Everybody felt that AI could continue to develop by relying on learning and not on processing. The first steps of AI3 in China took place in early 2015 and in 2018.
The AI3 has to solve security problems from a technical viewpoint. Specifically, the approach consists in combining knowledge and data. Some related research has been carried out in China over the past four or five years and the results have also been applied at industrial level. The RealSecure data security platform and the RealSafe algorithm security platform are direct evidence of these successes.
What needs to be emphasised is that these activities can only solve particular security problems in specific circumstances. In other words, the problem of AI security has not yet found a fundamental solution, and it is likely to become a long-lasting topic without a definitive solution since – just to use a metaphor – once the lock is found, there is always an expert burglar. In the future, the field of AI security will be in a state of ongoing confrontation between external offence and internal defence – hence algorithms must be updated constantly and continuously.
The progression of AI3 will be a natural long-term process. Fortunately, however, there is an important AI characteristic – i.e. that every result put on the table always has great application value. This is also one of the important reasons why all countries attach great importance to AI development, as their national interest and real independence are at stake.
With changes taking place around the world and a global economy in deep recession due to Covid-19, the upcoming 14th Five-Year Plan (2021-25) of the People's Republic of China will be the roadmap for achieving the country's development goals in the midst of global turmoil.
As AI is included in the aforementioned plan, its development shall also tackle many "security bottlenecks". Firstly, there is a wide gap in the innovation and application of AI in the field of network security, and many scenarios are still at the stage of academic exploration and research.
Secondly, AI itself lacks a systematic security assessment and there are severe risks in all software and hardware aspects. Furthermore, the research and innovation environment on AI security is not yet at its peak and the relevant Chinese domestic industry not yet at the top position, seeking more experience.
Since 2017, in response to the AI3 Development Plan issued by the State Council, 15 Ministries and Commissions including the Ministry of Science and Technology, the Development and Reform Commission, etc. have jointly established an innovation platform. This platform is made up of leading companies in the industry, focusing on open innovation in the AI segment.
At present, thanks to this platform, many achievements have been made in the field of security. As first team in the world to conduct research on AI infrastructure from a system implementation perspective, over 100 vulnerabilities have been found in the main machine learning frameworks and dependent components in China.
The number of vulnerabilities make Chinese researchers rank first in the world. At the same time, a future innovation plan -developed and released to open tens of billions of security big data – is being studied to promote the solution to those problems that need continuous updates.
The government's working report promotes academic cooperation and pushes industry and universities to conduct innovative research into three aspects: a) AI algorithm security comparison; 2) AI infrastructure security detection; 3) AI applications in key cyberspace security scenarios.
By means of state-of-the-art theoretical and basic research, we also need to provide technical reserves for the construction of basic AI hardware and open source software platforms (i.e. programmes that are not protected by copyright and can be freely modified by users) and AI security detection platforms, so as to reduce the risks inherent in AI security technology and ensure the healthy development of AI itself.
With specific reference to security, on March 23 it was announced that the Chinese and Russian Foreign Ministers had signed a joint statement on various current global governance issues.
The statement stresses that the continued spread of the Covid-19 pandemic has accelerated the evolution of the international scene, has caused a further imbalance in the global governance system and has affected the process of economic development while new global threats and challenges have emerged one after another and the world has entered a period of turbulent changes. The statement appeals to the international community to put aside differences, build consensus, strengthen coordination, preserve world peace and geostrategic stability, as well as promote the building of a more equitable, democratic and rational multipolar international order.
In view of ensuring all this, the independence enshrined by international law is obviously not enough, nor is the possession of nuclear deterrent. What is needed, instead, is the country's absolute control of information security, which in turn orients and directs the weapon systems, the remote control of which is the greedy prey to the usual suspects.