AECAS Webinar on Russian Business in Zimbabwe
The Association of Economic Cooperation with African States (AECAS) together with the Institute of African Studies of the Russian Academy of Sciences, Russia–Zimbabwe Business Council, Vi Holding with the support of the Roscongress Foundation held a webinar entitled Russian Business in Zimbabwe.
During the meeting, experts and business representatives gave an analysis of Russian-Zimbabwean business contacts, interaction with authorities, building relations with business partners and prospects for bilateral cooperation.
Irina Abramova, Director of the Institute for African Studies of the Russian Academy of Sciences, said Zimbabwe has potential interest and is open to Russian business. "The country is rich in minerals such as palladium, lithium, chromium, and many others. Exploration and mining of minerals is extremely important and very promising," she said.
Vladimir Shubin, Chief Researcher at the Centre for Social and Political Studies of the Institute of African Studies, also drew attention to the importance of Russian-Zimbabwean business ties.
Vasily Sidorov, a researcher at the Institute of African Studies, noted in his speech that Zimbabwe is a state with great economic potential. "The country needs investment to develop its economy, and this could be an attractive factor for Russian business. The country has one of the most educated population on the continent. Zimbabwe is also considered one of the safest states in Africa," he noted.
Igor Higer, Vi Holding's representative in Africa and Vice Chairman of the Board of Directors of Great Dyke Investments, spoke about the specifics of doing business in Africa. "The mistake many Russian companies make is that not everyone is ready to open a representative office in Africa. Getting to know government officials or potential partners can only give them an initial impression of the country and future projects. And for full-scale activities, you first need to open a full-fledged office, as it is done all over the world," he shared.
According to Igor Higer, Zimbabwe is attractive for investors, including those in agriculture. "Both Belarus and China, successfully supply agricultural machinery to Zimbabwe. But so far, Russian manufacturers have not shown any interest in it, while development of the agriculture has a significant potential in Zimbabwe, in my opinion," said Igor Higer.
Kristina Dubinina, Strategic Marketing Director of Transmashholding, said that it was important for the company to develop business not only in the Republic of South Africa (RSA), where the railcar manufacturing plant operates, but also in other countries of the continent.
"Zimbabwe could be an interesting destination in view of its proximity to South Africa, where Transmashholding already has production facilities. We are interested in a comprehensive strategic approach in Africa, and we are looking for synergies and points of development in this market, which is growing and full of potential," said Kristina Dubinina.
She also noted that an important area for the company was the educational potential in the countries of potential presence, which enables faster and better localization of technologies and competencies.
Summing up the webinar, AECAS Executive Director Anna Belyaeva noted that the organization plans to continue to hold events that help expand business contacts between African and Russian companies, develop new substantive topics and implement them. "I would like to stress AECAS' readiness to support and promote existing and new business projects," concluded Anna Belyaeva.
Russians' Passion for Signing Agreements with African Countries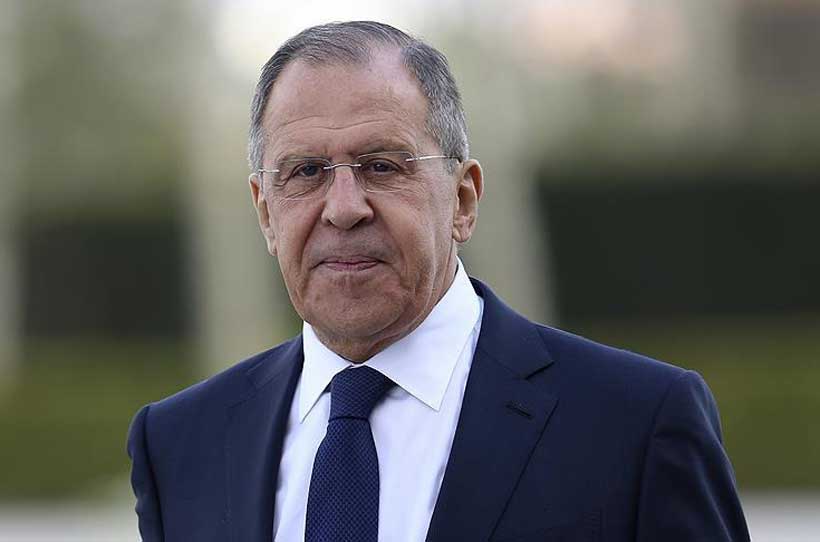 Russia needs to go beyond its traditional rhetoric of Soviet-era assistance rendered to Africa. It is important now to highlight concrete success stories and policy achievements, at least, during the past decade throughout Africa. The young generation and the middle class, aged between 25 to 45 that make the bulk of the 1.3 population, hardly see the broad impact of Russia's relations with Africa.
Russia plans to hold the second Russia-Africa summit later this year. Sergey Lavrov, Minister of Foreign Affairs of the Russian Federation, indicated in mid-June message that "in these difficult and crucial times the strategic partnership with Africa has become a priority of Russia's foreign policy. Russia highly appreciates the readiness of Africans to further step up economic cooperation."
Lavrov said: "It is in the interests of our peoples to work together to preserve and expand mutually beneficial trade and investment ties under these new conditions. It is important to facilitate the mutual access of Russian and African economic operators to each other's markets and encourage their participation in large-scale infrastructure projects. The signed agreements and the results will be consolidated at the forthcoming second Russia-Africa summit."
The above statement arguably offers some implications especially discussing this question of relationship-building. Nevertheless, Lavrov has aptly asserted that within the "emerging and sustainable polycentric architecture of the world order" relations with Africa is still a priority, but Russians always close their eyes on the fact that Russia's foreign policy in Africa has failed to pronounce itself, in practical terms, as evidenced by the countable forays into Africa by Russian officials.
The Soviet Union was quite extensively engaged in Africa, comparatively. Russia has only been criticizing other foreign players during the past two decades without showing any template model of building relationship. Its foreign policy goals is simply sustaining the passion for signing several MoUs and bilateral agreements with African countries.
During the past years, there have been several meetings of various bilateral intergovernmental commissions both in Moscow and in Africa. The first summit discussed broadly the priorities and further identified opportunities for collaboration. It, however, requires understanding the tasks and the emerging challenges. The current tasks should concretely focus on taking practical collaborated actions leading to goal-driven results. Lavrov hopes "the signed agreements and the results will be consolidated at the forthcoming second Russia-Africa summit."
Still Russia plays very little role in Africa's infrastructure, agriculture and industry. While, given its global status, it ought to be active in Africa as Western Europe, the European Union, America and China are, it is all but absent, playing a negligible role, according to Professor Gerrit Olivier at the Department of Political Sciences, University of Pretoria, and former South African Ambassador to the Russian Federation.
Researchers have been making tangible contributions to the development of African studies in Russia. This Moscow-based Africa Institute has a huge pack of research materials useful for designing an African agenda. In an interview, Professor Vladimir Shubin at the Institute for African Studies, Russian Academy of Sciences reiterated that Russia is not doing enough to communicate to the broad sectors of the public, particularly in Africa, true information about its domestic and foreign policies as well as the accomplishments of Russia's economy, science and technology to form a positive perception of Russia within the context of the current global changes of the 21st century.
As to Russia's involvement, it has undoubtedly a vast experience in development of projects in Africa accumulated during Soviet times, building of power stations and dams or creating of technological training institutes. What is lacking nowadays is its ability to provide large investments, according to Shubin, "but Russian expertise and technology can still be used while carrying out internationally-financed projects in Africa."
As to the failures, perhaps, we have to point to the lack of deep knowledge of African conditions, especially at the initial stage of the involvement which sometimes resulted in suggesting (or agreeing to) unrealistic projects, But there are good prospects for reactivating diversified cooperation, he explained.
Chronological analysis shows that Russia's politics toward Africa under President Boris Yeltsin (1991-2001) was described as a lost decade, both in internal and external affairs, including relations with Africa. Historical documents further show that after the Soviet collapse there were approximately 380 projects throughout Africa. In the early 1990s, Russia exited, closed a number of diplomatic offices and abandoned all these, and now hardly no sign of Soviet-era infrastructure projects there.
Policy statements have indicated strong optimism for raising relations. That however, at least during the two past decades, official reports including speeches at high-level conferences, summits and meetings indicated there are projects being implemented in Africa by such leading Russian businesses as Rosneft, Lukoil, Rosgeo, Gazprom, Alrosa, Vi Holding, GPB Global Resources and Renova.
It is an acceptable fact that Russia has always been on Africa's side in the fight against colonialism and now neo-colonialism. But the frequency of reminding again and again about Soviet-era assistance, that was offered more than 60 years ago, will definitely not facilitate the expected beneficial trade and investment ties under these new conditions. The United Nations declared Africa fully independent in 1960, and Organization of African Unity (OAU) was formed on 25 May 1963 in Addis Ababa, Ethiopia.
Afreximbank President and Chairman of the Board of Directors, Dr. Benedict Okey Oramah, says Russian officials "keep reminding us about Soviet era" but the emotional link has simply not been used in transforming relations. Oramah said one of Russia's major advantages was the goodwill. He remarked that even young people in Africa knew how Russia helped African people fight for independence. "So an emotional link is there," he told Inter-Tass News Agency.
The biggest thing that happened in Africa was the establishment of the African Continental Free Trade Area (AfCFTA). That is a huge game-changer, and steps have been made lately in the African countries for creating better conditions for business development and shaping attractive investment climate. "Sometimes, it is difficult to understand why the Russians are not taking advantage of it? We have the Chinese, we have the Americans, we have the Germans who are operating projects…That is a very, very promising area," Oramah said in his interview last year.
Ahead of Sochi summit 2019, Oramah presented a useful economic report to a special business conference that ran from 18 to 22 June, the same year, and listed spheres for possible cooperation such as finances, energy, mining, railway infrastructure, digital technologies, cybersecurity, healthcare, education, food security in Africa.
That conference saw several agreements signed including between the African Export-Import Bank (Afreximbank) and Sinara-Transport Machines JSC (STM), Transmash Holding JSC, Russian Export Center JSC, Avelar Solar Technology LLC, Chelyabinsk Pipe Plant PJSC, Kolon World Investment, and Opaia SA and the Roscongress Foundation. As far back in 2017, the Russian Export Center became Afreximbank's third largest non-African shareholding financial organization shareholder, and expected to contribute to the acceleration of investment, trade, and economic relations between Russia and African countries.
Interesting to note here that the African Continental Free Trade Area (AfCFTA) provides a unique and valuable platform for businesses to access an integrated African market of over 1.3 billion people. The growing middle class, among other factors, constitutes a huge market potential in Africa. The African continent currently has enormous potential as a market, and some experts say it is the last business frontier.
Many African countries are enacting economic reforms, demand is growing for high-quality, competitive products. Russian businesses are interested in this niche, but Russians are extremely slow. The snail-pace approach reflects their inability to determine financial instruments for supporting trade with and investment in Africa.
Accentuating the importance of multilateral cooperation between Russia and Africa, Advisor to the President of the Russian Federation, Anton Kobyakov, said: "The current situation in the world is such that we are witnesses to the formation of new centers of economic growth in Africa. Competition for African markets is growing accordingly. There is no doubt that Russia's non-commodity exporters will benefit from cooperating with Africa on manufacturing, technologies, finances, trade, and investment."
Kobyakov further pointed to modern Russia, which already has experience of successful cooperation with African countries under its belt, is ready to make an offer to the African continent that will secure mutually beneficial partnership and the joint realization of decades of painstaking work carried out by several generations of Soviet and Russian people.
With these impressive relations, Russia has not pledged publicly concrete funds toward implementing its policy objectives in Africa. Moreover, Russian officials have ignored the fact that Russia's overall economic engagement is largely staggering, various business agreements signed are still not fullfilled with many African countries.
Agreements and business negotiations resulted into 92 agreements, contracts and memoranda of understanding. Summit documents say a total of RUB 1.004 trillion ((US$12.5 bn) worth of agreements were signed at that highly-praised historic first summit in October 2019.
Large Russian companies have been unsuccessful with their projects, negatively reflecting the real motives for bilateral economic cooperation. There are several examples such as Rosatom in South Africa, Norrick Nickel in Botswana, Ajeokuta Steel Plant in Nigeria, Mining projects in Uganda and Zimbabwe, Lukoil in Cameroon, Nigeria and Sierra Leone. Currently, Russia is simply invisible in spheres providing infrastructures in Africa.
Undoubtedly, a number of Russian companies have largely underperformed in Africa, experts described was primarily due to multiple reasons. Most often, Russian investors strike important investment niches that still require long-term strategies and adequate country study. Grappling with reality, there are many investment challenges including official bureaucracy in Africa.
In order to ensure business safety and consequently taking steps to realize the primary goals, it is necessary to attain some level of understanding the priorities of the country, investment legislations, comply with terms of agreement and a careful study of policy changes, particularly when there is a sudden change in government.
What is abundantly clear is how to further stimulate African governments into exploring investment opportunities in Russia and also Russian investors into Africa within some framework of mutual cooperation. In order to facilitate both Russian and African economic operators to have access to each other's markets and encourage their participation in large-scale infrastructure projects must necessarily involve taking progressive practical steps toward resolving existing obstacles.
That said, preparations for the second Russia-Africa summit are currently underway. "The Russian side aims to continue preparing the second, as well as subsequent Russian-Africa summits and aims to make them as efficient as possible. The Russian Ministry of Foreign Affairs and other ministries are taking steps to build a full and mutually beneficial cooperation between Russia and the African countries, including the formation of a reliable social and economic infrastructure, food and energy security on the continent," said Oleg Ozerov, Ambassador-at-Large and Head of the Secretariat of the Russia-Africa Partnership Forum.
Worth saying here that African leaders are waiting to cut white ribbons marking the successful completion of Russian-managed something. Really it is time to shift from juicy rhetoric and move on towards implementing the package of bilateral agreements especially those involving infrastructure investments, determine financing concrete projects and deliver on decade-old pledges to the people of Africa.
While Russian and African leaders strike common positions on the global platform, there is also the need to recognize and appreciate the welfare of 1.3 billion population, majority impoverished, in Africa. Significant to suggest that with new horizons of the polycentric world order emerging and unfolding, active engagement of the African youth, women entrepreneurs, civil society leaders and active change-makers in the middle-class into policy efforts is necessary.
With the youth's education, some experts are still critical. Gordey Yastrebov, a Postdoctoral Researcher and Lecturer at the Institute for Sociology and Social Psychology at the University of Cologne (Germany), argues in an email interview discussion that "education can be a tool for geopolitical influence in general, and for changing perceptions specifically, and Russia (just like any other country) could use it for that same purpose. However, Russia isn't doing anything substantial on this front, at least there is no consistent effort with obvious outcomes that would make me think so. There are no large-scale investment programs in education focusing on this."
He explains that Russian education can become appealing these days, but given that Russia can no longer boast any significant scientific and technological achievements. Western educational and scientific paradigm embraces cooperation and critical independent thinking, whereas this is not the case with the Russian paradigm, which is becoming more isolationist and authoritarian. Obviously by now, Africa should look up to more successful examples elsewhere, perhaps in the United States and Europe.
As the official Russia's Ministry of Foreign Affairs website indicated – it is evident that the significant potential of the economic cooperation is far from being exhausted, much remains to be done in creating conditions necessary for interaction between Russia and Africa. At a meeting of the Ministry's Collegium, Lavrov further suggested, that was back in 2019, taking a chapter on the approach and methods adopted by China in Africa.
Now at the crossroad, it could be meadering and longer than expected to make the mark. Russia's return journey could take another generation to reach destination Africa. With the current geopolitical changing world, Russia has been stripped of as a member of many international organizations. As a direct result of Russia's "special military operation" aims at "demilitarization and denazification" since late February, Russia has come under a raft of sanctions imposed by the United States and Canada, European Union, Japan, Australia, New Zealand and a host of other countries.
For more information, look for the forthcoming Geopolitical Handbook titled "Putin's African Dream and The New Dawn: Challenges and Emerging Opportunities" (Part 2) devoted to the second Russia-Africa Summit 2022.
Why Russia's Vaccine Diplomacy Failed Africa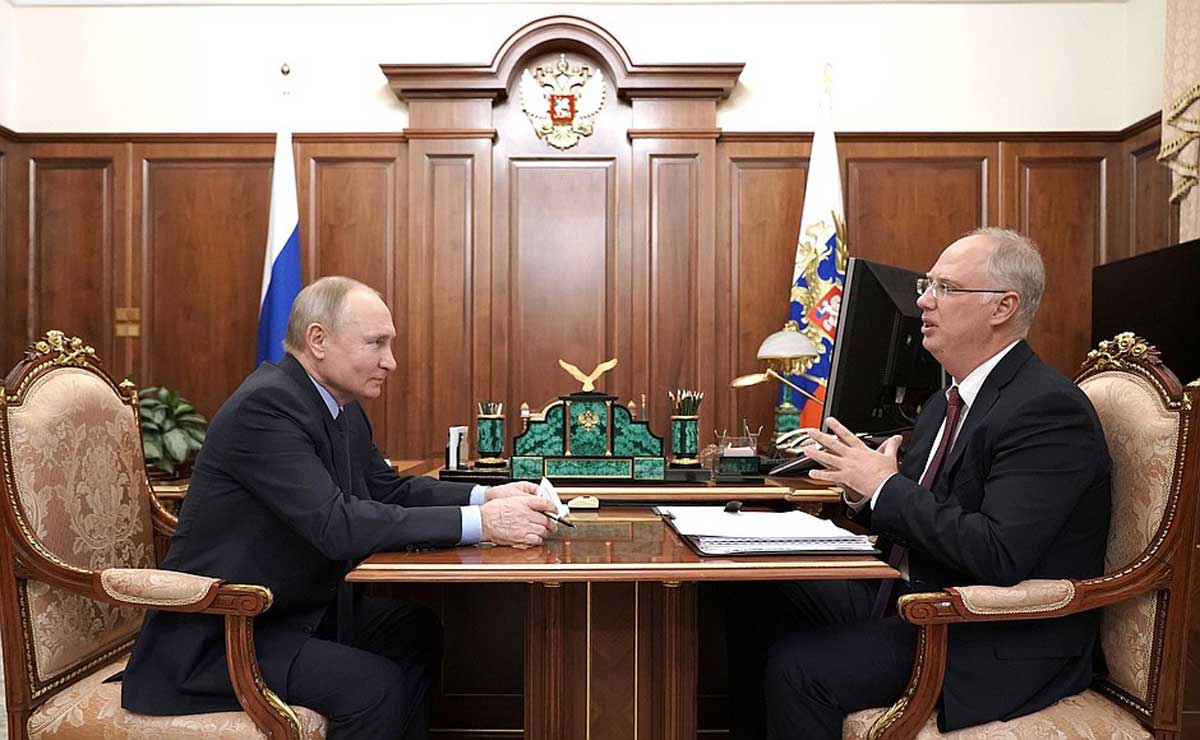 In these difficult and crucial times, the strategic partnership with Africa has become a priority of Russia's foreign policy, declared Sergey Lavrov, Russia's Foreign Affairs Minister. The difficult times understandably refers to both the Covid-19 pandemic and the current period when Russia's own "special military opeartion" in Ukraine has shattered the global economy. But why is Russia so quiet over its vaccine diplomacy in Africa? What has Russia-African Union relations brought to the health sector in Africa? Why Russia's vaccine diplomacy could arguably be described as a failure for vaccinable people among the 1.3 billion population.
The Africa Centers for Disease Control and Prevention (Africa CDC) estimated approximately 28 percent of the entire Africa's population was vaccinated over the past two years. South African President Cyril Ramaphosa and a few African leaders have vehemently accused European and Western countries with advanced pharmaceutical technologies of hoarding Covid-19 vaccines.
Russia was the first advanced country that came out with Sputnik V in August 2020 less than a year when coronavirus was declared an epidemic by the World Health Organization (WHO). But, Sputnik V has never been approved by the WHO primarily because of a lack of transparency of Russian laboratories. In addition to the fact that it was approved before going into compulsory phase III clinical trials, breached relevant international protocols and ruined its reputation from the outset, including in Russia as demonstrated by a high degree of vaccine hesitancy.
According information sources, the Sputnik V was developed by the Gamaleya Scientific Research Institute of Epidemiology and Microbiology. It was later registered under the emergency use authorization procedure, according to the Russian Direct Investment Fund (RDIF) website. The RDIF is Russia's sovereign wealth fund established in 2011 to make equity co-investments, primarily in Russia, alongside reputable international financial and strategic investors. The Kremlin offered this agency the full-fledged task of managing and directing all aspects of Covid-19 vaccine production and distribution.
The RDIF has made a substantial contribution to developing and marketing Sputnik V, the first registered Covid-19 vaccine, in the world. Sputnik V was heavily promoted via a professional international marketing campaign and Russia obtained commercial contracts for close to 800 million doses of Sputnik V. Russia has only delivered 108 million doses, i.e. less than 15%.
In the first place, Sputnik V has little impact in Africa. Second, there are no African country manufacturing Sputnik V so far. In fact, Russia signed manufacturing agreements with no less than 23 countries to produce Sputnik V. However, only a few countries actually started production, due to delays in the supply of raw materials. As one of very few countries, Russia stayed completely outside the COVAX Facility and it played no significant role in vaccine donations.
Holding the heck of the bumpy road during the pandemic period, Russia made progressive steps, resembling a substantial breakthrough to save human extinction. It swiftly registered the vaccine in many countries and often promised to establish manufacturing points in a number of countries, including Africa. But in critical assessment, we cannot skip the messy description, from various points of views, that Russia's vaccine diplomacy has failed Africa. Certainly, that was the case with Russia's diplomacy in Africa.
President Vladimir Putin has oftentimes praised the entire healthcare system, and particularly the hard-working team of scientists and specialists from different institutions for their efforts at research and creating a series of vaccines for use against the coronavirus both at home and abroad.
Russia's Foreign Ministry reports indicated that the Sputnik V vaccine was registered in the following African countries: Algeria, Angola, Cameroon, Djibouti, Ethiopia, Egypt, Gabon, Ghana, Guinea, Kenya, Mauritius, Morocco, Nigeria, Namibia, Seychelles, South Africa, Tunisia, the Republic of Congo (DRC) and Zimbabwe.
However, majority of African countries where Sputnik V was registered could not get supplies to purchase as promised. Admittedly, Russia faces vaccine production challenges to meet the increasing market demand and to make prompt delivery on its pledges to external countries.
Russia's drive to share Sputnik V vaccine offers a chance to raise its image and strengthen alliances in Africa. It has made some vaccine deliveries, but only to its preferred countries including North Africa (Algeria Morocco and Egypt), in East Africa (Ethiopia), in Southern Africa (Angola, Mozambique and Zimbabwe) and West Africa (Guinea). Media reports say South Africa, a member of BRICS group, categorically rejected Sputnik V donation from Russia.
Furthermore, an official media release mid-February 2021 said that the Africa Vaccine Acquisition Task Team – set up by the African Union (AU) to acquire additional vaccine doses so that Africa could attain a target immunization of 60% – received an offer of 300 million Sputnik V vaccines from the Russian Federation. It was described as a "special offer" from Russia. In the end, Russia never delivered the 300 million vaccines as contracted.
In the Situation Analytical Report on Russia-Africa, compiled by 25 Russian policy experts, headed by Sergei A. Karaganov, Honorary Chairman of the Presidium of the Council on Foreign and Defense Policy, and was released in November 2021, pointed to Russia's consistent failure in honoring its several pledges over the years was vividly highlighted. The supply of Russian-made vaccines to Africa that was not fulfilled through the African Union was mentioned as an example in the report. "Having concluded contracts for the supply of Sputnik V to a number of African states, Russian suppliers failed to meet its contractual obligations," says the report.
Another report also compared Russia's vaccine diplomacy with Europe, China and other external countries: (https://www.eeas.europa.eu/eeas/vaccinating-world-between-promises-and-realities_en). The report says one and a half years after the start of Covid-19 vaccines rollout, the European Union (EU) can be proud of what it has achieved to help vaccinate the world, and in particular low- and middle-income countries. The EU's record stands in contrast to what China and Russia did beyond the bluster of their noisy "vaccine diplomacy" during these years.
In 2021, the subject was not only dominating the headlines, but also at the centre of international relations, with major powers, in particular China and Russia, conducting active vaccine diplomacy to extend their global influence by promising to provide vaccines to the world. From the outset, EU had chosen to act in a multilateral framework, by supporting the COVAX facility launched by the WHO to jointly purchase and supply vaccines for low and middle-income countries.
The report says, based on data collected by the multilateral institutions, the EU has actually been by far the largest exporter of vaccines in the world. With 2.2 billion doses supplied to 167 countries, we exported almost twice as much vaccines as China, three times as much as the United States and 20 times as much as Russia.
Of these 2.2 billion exported doses, 475 million were donated to 104 countries, of which 405 million via COVAX and 70 million bilaterally, particularly in the Western Balkans and the Eastern Partnership. In terms of donations, the United States did slightly more than EU, with 542 million doses donated to 117 countries. But, EU has actually donated far more vaccines than China – with just 130 million to 95 countries – and Russia – with only 1.5 million doses to 19 countries.
The EU has not only exported and donated vaccines but also helped to develop vaccines production in Africa: last year, the EU with its member states and financial institutions have committed over one billion euros to finance this development.
By 2040, the African Union wants that 60% of the vaccines used on the continent are manufactured in Africa and the EU fully supports that goal. This year already, two factories will be installed in Rwanda and Senegal and commercial production is set to begin in 2023. Close cooperation is also ongoing with South Africa's Biovac Institute and with partners in Ghana.
In these difficult and crucial times, Russian vaccine diplomacy has been a total failure and this was already the case before its "special military operation" in the former Soviet republic of Ukraine. In short, the vaccine diplomacy of these two countries, Russia and China, can be summarized as "great expectations – broken promises."
The EU has a lot to be proud of, not only did it manage to vaccinate its own population against Covid-19 in a short period of time, but it has also been the world's largest exporter of vaccines and the second largest donor to low- and middle-income countries. The EU has accomplished much more in this area than China and Russia together. Building on this solid track record, the EU will continue to support access to vaccines worldwide, in particular by helping with vaccine manufacturing in Africa.
Ethiopia still in grip of spreading violence, hate speech and aid crisis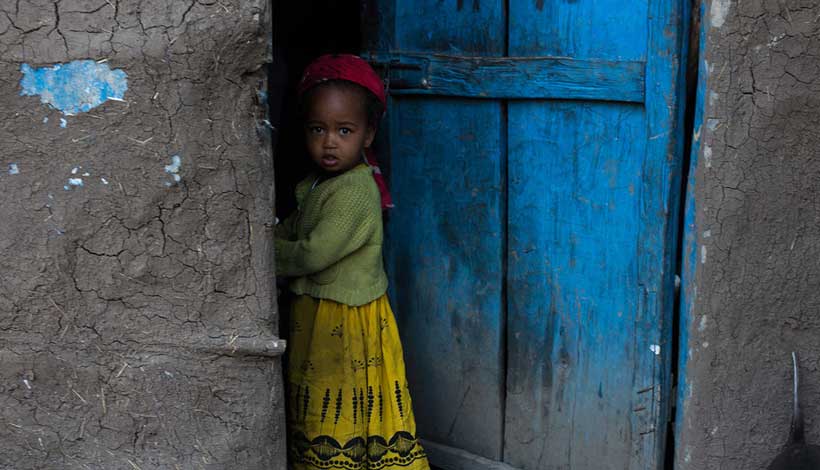 UN Human Rights Council-appointed rights investigators announced on Thursday that they've launched a probe into an alleged massacre of at least 200 people in Ethiopia's Oromia region.
Kaari Betty Murungi, chair of the International Commission of Human Rights Experts on Ethiopia, was briefing the Human Rights Council in Geneva, in what was the Commission's first appearance since its creation in December last year.
The Commission had received reports last week of the killings in Western Oromia, as it continued its work investigating rights abuses linked to conflict in Ethiopia's northern Tigray region, that flared in November 2020.
Don't forget Ethiopia
Despite many other conflicts around the world, Ms. Murungi said that the world must not ignore what was happening in Ethiopia:
"The ongoing spread of violence, fuelled by hate speech and incitement to ethnic-based and gender-based violence, are early-warning indicators of further atrocity crimes against innocent civilians, especially women and children who are more vulnerable. The expanding conflict makes worse the existing humanitarian crisis that is being experienced in Ethiopia and the region."
The Commission, established in December 2021, is mandated to conduct investigations to establish the facts and the circumstances surrounding alleged violations and abuses of International Human Rights Law, International Humanitarian Law and International Refugee Law committed by all parties to the conflict in Ethiopia since November 2020.
Lack of access
"The dire humanitarian crisis made worse by lack of access in some areas by the civilian population to humanitarian assistance including medical and food aid, obstruction of aid workers and persistent drought, exacerbates the suffering of millions of people in Ethiopia and in the region", said Ms. Murungi.
She added that "the Commission emphasizes the responsibility of the Government of Ethiopia to bring to an end such violations on its territory and, bring those responsible to justice".
Since the outbreak of armed conflict in November 2020 in Ethiopia's northern Tigray region, Ethiopian national forces, Eritrean troops, Amhara forces and other militias on one side, and forces loyal to the Tigray people's Liberation Front (TPLF), have forced hundreds of thousands of Tigrayans to leave their homes through threats and intimidation in a brutal ethnic cleansing campaign.
The violence escalated and began to affect neighboring regions Afar and Amhara, with Afar providing the only channel of access for aid into Tigray.
Widespread violations
Warring parties are accused of carrying out widespread human rights violations, including massacres, gender-based violence, extra judicial killings, forced displacements, violence against refugee camps and internally displaced persons.
In March this year, the Ethiopian government declared a humanitarian truce, an agreement that opened the door to much-needed access to aid for citizens in the region.
Ethiopia 'turning a page'
In its reply to the Commission's report Zenebe Kebebe Korcho, Permanent Representative of Ethiopia to the UN in Geneva, said that "the country is now turning a page. The Government of Ethiopia has decided to seek a peaceful end to the conflict. An inclusive national dialogue is launched to address political problems across the country. The government has taken numerous confidence building measures".
The Commission which was appointed in March, is also mandated to provide guidance on transitional justice including accountability, national reconciliation, healing and make recommendations to the Government of Ethiopia on these measures.
According to ambassador Zenebe Kebebe Korcho "Ethiopia has also taken measures to ensure accountability for alleged serious human rights violations. The Government of Ethiopia facilitated the United Nations Office of the High Commissioner for Human Rights (OHCHR) and the Ethiopian Human Rights Commission to conduct a joint investigation within the context of the conflict in the Tigray region."