Commitment to post-pandemic 'green' recovery falling short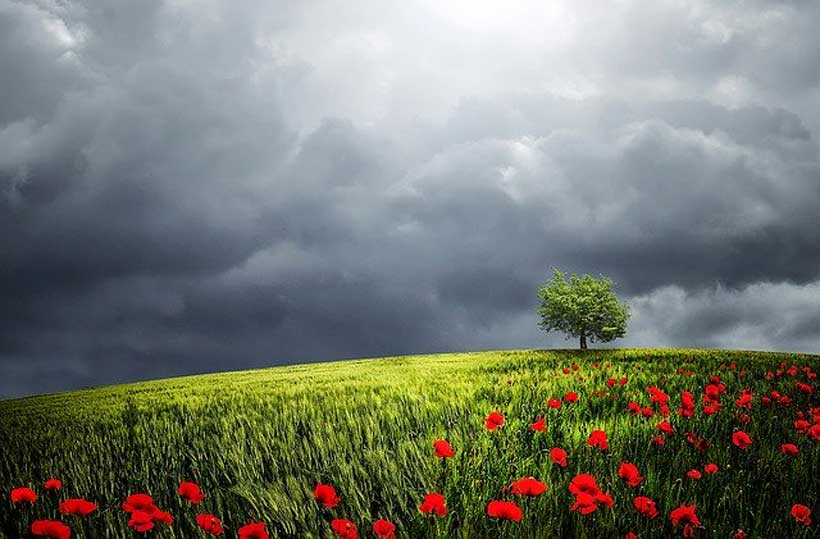 Countries have fallen short in their commitments to build back better after the COVID-19 pandemic, with just 18 per cent of announced recovery spending going towards 'green' investment, according to a new report published on Wednesday by the UN and Oxford University.
The study analyses pandemic-related fiscal policies of 50 leading economies and reveals that only $386 billion of the $46 trillion spent last year, could be considered green and sustainable.
The research was led by Oxford's Economic Recovery Project and the Global Recovery Observatory, an initiative based at the university, together with the UN Environment Programme (UNEP).
"Humanity is facing a pandemic, an economic crisis and an ecological breakdown – we cannot afford to lose on any front", said Inger Anderson, UNEP's Executive Director.
"Governments have a unique chance to put their countries on sustainable trajectories that prioritize economic opportunity, poverty reduction and planetary health at once – the Observatory gives them the tools to navigate to more sustainable and inclusive recoveries."
Tackle inequalities, stimulate growth
The report, Are We Building Back Better? Evidence from 2020 and Pathways for Inclusive Green Recovery Spending, calls for governments to invest more sustainably and tackle inequalities as they stimulate economic growth in the wake of the pandemic.
Other key findings reveal just over $66 billion was invested in low carbon energy, mainly due to Spanish and German subsidies for renewable energy projects and hydrogen and infrastructure investments.
Additionally, some $86.1 billion was announced for green transport, including through electric vehicle transfers and subsidies and investments in public transport, while $35.2 billion was announced to retrofit buildings to increase energy efficiency, notably in France and the United Kingdom.
Opportunity to recover still exists
"Despite positive steps towards a sustainable COVID-19 recovery from a few leading nations, the world has so far fallen short of matching aspirations to build back better. But opportunities to spend wisely on recovery are not yet over.
Governments can use this moment to secure long-term economic, social, and environmental prosperity", said Brian O'Callaghan, lead researcher at the Oxford University Economic Recovery Project and the report's author.
The report raises five key questions going forward, such as what spending pathways could enhance economic recovery and environmental sustainability, and what kind of recovery investments are countries making to combat climate change, nature loss and pollution.
The study underscores that green recovery can bring stronger economic growth, while also helping to meet global environmental targets and addressing structural inequalities which have been exposed by the pandemic.
The authors further assert that low-income countries will require "substantial concessional finance" to maintain progress made in the fight against poverty.
Leading Thinkers to Meet in Dubai for Great Narrative Meeting
The World Economic Forum and the Government of the United Arab Emirates will host the Great Narrative meeting in Dubai on 11-12 November 2021.

The Great Narrative meeting is a linchpin of the Great Narrative initiative, a collaborative effort of the world's leading thinkers to fashion longer-term perspectives and co-create a narrative that can help guide the creation of a more resilient, inclusive and sustainable vision for our collective future.

Top thinkers from a variety of geographies and disciplines – including futurists, scientists and philosophers – will contribute fresh ideas for the future. Their reflections will be shared in a forthcoming book, The Great Narrative, expected for publication in January 2022.

Klaus Schwab, Founder and Executive Chairman of the World Economic Forum, said: "The pandemic has revealed the acute need to focus on the future and long-term health of our societies. The Great Narrative initiative and meeting in Dubai will be a powerful catalyst to shape the contours of a more prosperous and inclusive future for humanity that is also more respectful of nature. I thank Minister Gergawi and the Government of the United Arab Emirates for their support of this initiative that addresses the unprecedented challenges facing today's world."

H.E. Mohammad Abdullah Al Gergawi, Minister of Cabinet Affairs, of the United Arab Emirates, said: "This meeting in Dubai is an opportunity to have a global conversation around a future we must envision and craft collectively. The UAE welcomes this conversation and some of the world's leading thinkers to inspire and spur action towards greater humanism, innovation and a future that is replete with opportunity and shared prosperity."

The Great Narrative meeting, 11-12 November 2021
The Great Narrative meeting brings together top thinkers from a variety of geographies and disciplines – futurists, geneticists, philosophers and representatives of many other disciplines – to contribute fresh and thoughtful ideas for the future.
Iraq and the World Bank to Boost Iraqi Women's Economic Empowerment
A new plan to remove constraints and create more economic opportunities for women was launched today by the government of Iraq, with support from the World Bank Group.
The Women's Economic Empowerment Plan for 2021-2022 outlines the government's priorities in line with its reform program. The plan follows extensive consultations with key stakeholders and is supported by the Iraqi Ministry of Planning, the Women's Empowerment Directorate in the General Secretariat of the Council of Ministers, and the High Council for Women's Affairs in Kurdistan Region of Iraq.
The World Bank Group provided technical support and advice to the government to develop the plan. Key pillars include building capacity for a more gender responsive budget, developing women's skills in the digital and agriculture sectors; boosting access to finance for women; increasing data related to women in the private and informal sectors; implementing legislative reforms to reduce gender gaps; and strengthening knowledge and capacity around access to childcare.
The plan also includes a special focus on supporting vulnerable groups of women and targeting internally displaced women and returnees to areas liberated from ISIS.
On the launch of the plan, Dr. Yussra Kareem, National Coordinator of the MGF in Iraq and Director General for Women's Empowerment Directorate at the General Secretariat of the Council of Ministers, said: "Women's economic empowerment is one of the most important pillars focused on by the general policy for women's empowerment, and it comes in the context of women's rights to equality and social justice, and the 2030 sustainable development plan. In light of this, the Advisory Committee for Women's Economic Empowerment, in cooperation with the World Bank, developed the National Action Plan for 2021-2022 for women's economic empowerment and identified its six priorities."
"Iraqi women have proved to be strong and resilient throughout decades of economic and security challenges. Increasing the participation of Iraqi women in the policy-making process and in leading roles is key to promote peacebuilding and social development." said Saroj Kumar Jha, the World Bank's Mashreq Regional Director. "The World Bank Group stands ready to support Iraq in strengthening the enabling environment for women's economic participation and improving women's access to economic opportunities."
"More women in the Iraqi workforce means more growth and less poverty. IFC is working with the private sector to help remove barriers that hold women back from joining the workforce," said Abdullah Jefri, IFC's Manager for the Levant.
"Building a resilient economic recovery and ensuring inclusive long-term growth requires the full and equal participation of women in the economy. Canada continues to support Iraq in their efforts to strengthen women's economic empowerment and welcomes the launch of this workplan under the Mashreq Gender Facility to help address the barriers to women's participation in the labour force and enhance their opportunities to succeed," said H.E Ulric Shannon, Ambassador of Canada to Iraq.
"Sustainable development in any country cannot be achieved if women are not included in economic life and in political decision-making bodies. To ensure women participation in the labour market is smart economics, and this requires active and tireless efforts over time. The launch of the Woman Economic Empowerment Workplan 2021-2022 today is a step in the right direction, and Norway is proud to support the Mashreq Gender Facility in these vital efforts," said H.E Erik Burger Husem, Chargè d'affaires at the Norwegian Embassy in Iraq.
The new plan will be implemented with support from national and international civil society organizations, and the private sector, in close coordination with the World Bank Group and international development partners.
The plan is a joint effort between the government of Iraq and the World Bank Group under the Mashreq Gender Facility (MGF), launched in January 2019 by the World Bank Group with financial support from the governments of Canada and Norway. The facility provides technical support to Iraq, Lebanon and Jordan to boost women's economic participation and drive inclusive growth. Under the MGF, Iraq set the target of increasing female labor force participation of 5 percentage point by 2024.
Demand for Circular Economy Solutions Prompts Business and Government Changes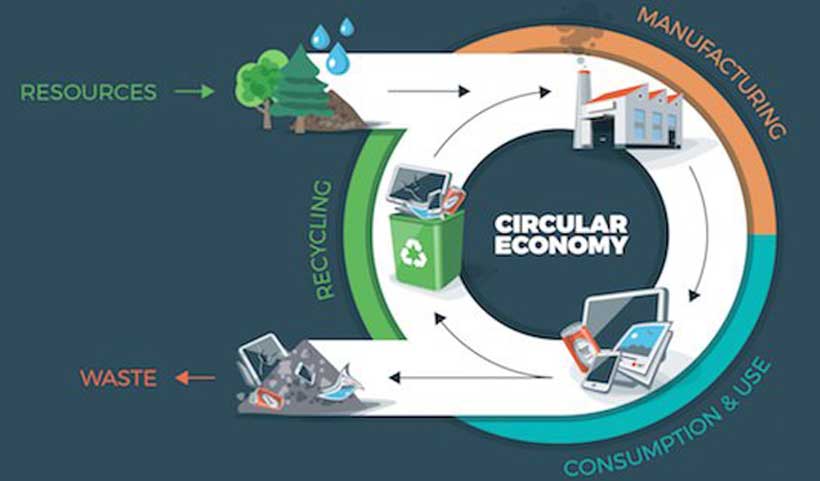 To truly tackle climate goals, the world must transform how it makes and consumes. To support this effort, circular economy initiative Scale360° has expanded its reach from 2 countries to 20 in 2021, taking its unique approach to circular innovation and collaboration to cities, regions and countries around the world, triggering key changes for businesses and governments in how circularity is prioritised and managed.
Scale360°, established in 2019, leverages innovation 'hubs' to bring together leaders in science, policy and business to trigger circular change. They use Scale360°'s unique, tested methodology – the Scale360° Circular Innovation Playbook – to deploy Fourth Industrial Revolution technologies to rethink consumption and production, helping to transform the pipeline of future innovations.
The rapid growth of Scale360° demonstrates the growing demand for guidance on how to enable circular change and collaboration. Highlights from 2021 include:
● Circular Shapers: This initiative, launched this year, mobilised young change-makers in 12 countries to transform their cities into centres of circular economy innovation. Circular Shapers are competitively selected from the Global Shapers Community, a network of young volunteers in 448 city-based hubs around the world.
● Germany: Scale360° Germany is designing a consumer campaign to educate consumers on the environmental impact of 'white goods' (e.g., washing machines, etc.) and empower consumers to lengthen the lifespan of their appliances. This project has been developed in collaboration with Kearney and the Circular Valley.
● Singapore: This new program will improve the conditions for circular scalability in Singapore by engaging Singapore's Deep Tech community and accelerating circular innovation collaborations between startups and corporates. Launched September 2021, this program was developed in collaboration with SGInnovate, a government-backed Deep Tech ecosystem builder and investor.
● Kenya, Bangladesh and India: In these countries, the 2030 Water Resources Group is leveraging Scale360° methodologies, tools and partnerships for scaling up circular economy solutions to improve water resource management in urban, industrial and agricultural sectors. 2030 Water Resources Group is a public-private-civil society partnership hosted by the World Bank Group.
● Argentina: McKinsey.org's flagship initiative Rethinking Recycling – in partnership with Red de Innovación Local (RIL), a network of 200+ Argentine cities' municipal decision-makers – will apply tools from Scale360°'s Circular Innovation Playbook to transform Argentine cities' municipal waste management at scale, aiming to deliver substantive volumes of recyclables and compostables to industry, while also enhancing job opportunities and cost savings for cities.
This momentum comes in addition to the continued evolution of existing programmes. This year, the UAE established a dedicated UAE Circular Economy Council comprising ministers and C-level representatives across public and private sectors. The newly formed cross-ministerial council aims to ensure circular thinking across government is prioritised not only within the Ministry of Climate Change and Environment, but also across the Cabinet, the Ministry of Economy, the Artificial Intelligence Office and local government entities in each emirate. The council serves as a board of advisors for Scale360° in the UAE, and provides a platform for government, business and civil society leaders to share best practices in circular innovation.
"With these changes in place, we can create truly resilient systems that strengthen economies while pursuing the latest innovations," said His Excellency Dr Abdullah Belhaif Al Nuaimi, UAE Minister of Climate Change and Environment and Chair of the UAE Circular Economy Council.
Chile's SOFOFA hub, with the support of the country's Ministry of Environment, is convening the country's largest industry groups together to accelerate circularity by integrating value chains within sectors such as mining, energy, pulp and paper, food and beverages and more. Additionally, entrepreneurs, innovators and civil society members are actively working together to collaborate and build new circular business models at this critical time for the environment and economies.
"Circularity as a concept is still relatively nascent in this region, despite the critical role it plays in helping us achieve our sustainability targets. This is something we hope to change as part of the global Scale360° network, by integrating circular innovation into our mission of building Singapore's Deep Tech economy," said Dr Lim Jui, CEO, SGInnovate.
Such efforts pave the way for collaborations between cities, countries and regions and much-needed system-wide change. "System-wide change requires a system-wide re-thinking of collaboration," said Shannon Bouton, President and CEO, McKinsey.org. "We are always partnering with those who are best placed to drive and scale change for maximum efficiency and impact."

The wider adoption of Scale360° principles sets the stage for a more circular future as leaders rethink innovation. Added Scale360°'s Global Lead, Helen Burdett: "With every city, country and region, we are building a flywheel for change."