Though the Trump-brokered Abraham Agreements[1] with selected Sunni Arab states might first appear sensible, there is actually little here to celebrate. In essence, these Agreements exhibit little more than just another self-serving contrivance of America's former president. At best, these Agreements codify variously harmonious diplomatic relations between states that were never genuine adversaries. At worst, they further compromise Israel's existential safety vis-à-vis Iran, a security diminution already exacerbated by Donald Trump's May 8, 2018 withdrawal of the United States from JCPOA pact obligations.[2]
Credo quia absurdum, said the ancient philosopher Tertullian, "I believe because it is absurd." The JCPOA did exhibit substantial shortcomings as a prospective corrective to Iranian nuclearization, but this did not mean that Israel or the United States would necessarily fare better after America's unilateral abrogation. In these earlier Trump policies contra Iran, the president's conspicuous illogic was "impeccable." In aptly philosophical terms, such illogic was exactly what one ought to have expected from a president guided not by reason, but by "mass."
The "mass man," says 20th century Spanish thinker Jose Ortega y'Gasset in The Revolt of the Masses (1930), "has no attention to spare for reasoning; he learns only in his own flesh." Donald J. Trump was Ortega's "mass man" par excellence. On matters of national and international security, he learned only "in his own flesh."[3]
For Israel, it is high time for candor. Not many thinking Israelis will sleep better by presuming that, "post-Abraham," they are less subject to aggressions from Morocco, Bahrain, Sudan and/or the United Arab Emirates. What should authentically disturb their sleep, however, is the sorely realistic prospect of still-deteriorating Israeli relations with Iran.
As long as Israel's Iranian adversary continues to nuclearize – a scenario that has not been rendered any less worrisome by the Abraham Accords – these Trump-fostered agreements must figure as a net-negative. These public-relations based Agreements have not only failed to reduce mutually belligerent sentiments between Jerusalem and Tehran, they have also had the effect of further marginalizing Iran. When the Shiite Islamic Republic feels more and more apprehensive about the new US-brokered alignments between a "composite" foe – a prospective "super-enemy" comprised of Israel and certain Sunni Arab states – it could more likely consider various strategies of preemption.
Always, the core struggle is intellectual. What sort of dialectical thinking can we expect on both sides?[4] Among other things, the likelihood of any such destabilizing decision would depend upon Tehran's simultaneous assessment of aggressive enemy intentions and Sunni enemy state nuclearization. In those circumstances wherein the "whole" result of any worrisome military intersection would appear greater than the sum of all "parts," the pertinent relationship would seemingly be synergistic.
The attendant risks to Israel here would be additive to the previously-mentioned synergy obtaining between US JCOPOA withdrawal and US brokered Abraham Accords.
Understanding Analytic Background
Always, there must be a suitable analytic background for correctly understanding such Agreements and their multiple implications.[5] Cicero's epigraph to Emmerich de Vattel's foundational work of international law, The Law of Nations, or the Principles of Natural Law (1758), offers a good place to begin: "…there is nothing on earth more acceptable to the Supreme Deity who rules over this whole world than the councils and assemblages of men bound together by law, which are called States."[6] This classic observation remains significant for at least two compelling reasons: The statement (1) underscores critically primary connections between international law and natural law;[7] and (2) overstates the civilizational benefits of a nation-centric world politics.[8]
Since the Peace of Westphalia in 1648, the people of earth have countenanced a geopolitical system based on competitive power politics, belligerent nationalism and endless conflict. This corrosive system of Realpolitik was formally transformed into authoritative law by this landmark treaty.[9] When Realpolitik is joined with a world of proliferating nuclear weapons, the risks of remaining on a seventeenth-century course of international relations exceed all conceivable benefits.
For relevant political leaders, there is much to learn. The Westphalian peace which put an end to the Thirty Years' War (the last of the major religious wars sparked by the Protestant Reformation) acknowledged a world system that lacked any loci of central governance. This unstable condition of structural anarchystill stands in marked contrast to any neatly sanitizing or falsely reassuring assumption of solidarity between states.
Such a "peremptory" expectation (known formally in international law as a jus cogens assumption)[10] was already been mentioned in Justinian, Corpus Juris Civilis(533 C.E.); in Hugo Grotius, The Law of War and Peace (1625);and most plainly of all, in Emmerich De Vattel, The Law of Nations, or The Principles of Natural Law (1758).
Vattel's "first principle" of the Law of Nations is the mutual independence and dependence of sovereign states. Though "foreign nations have no right to interfere in the government of an independent state…." (II, sec. 57), these states are "bound mutually to promote the society of the human race…" and, correspondingly, "owe one another all the duties which the safety and welfare of that society require." In brief, as Vattel clarifies in his Introduction: "What one man owes to other men, one Nation, in its turn, owes to other Nations."[11]
Paths to a Nuclear War in the Middle East Involving Israel
Before appropriately legal remedies can be identified and assessed, one key question needs to be asked: How, more-or-less exactly, might Israel ultimately find itself in some configuration or other of an actual nuclear war?[12] What, with still greater exactitude, are the more-or-less identifiable circumstances under which Israel could sometime discover itself involved (whether wittingly or unwittingly) with belligerent nuclear weapons use? To meaningfully answer these complex questions, capable analysts must integrate the expressly strategic aspects of their necessary investigations with the jurisprudential.[13]
There can be no credibly successful ways of managing the latter without also understanding and applying the former.
For the moment, all such concerns could appear extraneous, gratuitous or simply without useful foundation. Israel, after all, remains the only presumptive nuclear weapons state in the region. Nonetheless, certain still malleable order-of-battle considerations could change quickly and unexpectedly, perhaps even, from moment to moment.[14] In the always unpredictable Middle East, this "fluidity" is most specifically plausible in regard to future aggressions[15] from Iran.[16]
Iran will not be easily deflected from its seemingly long-term nuclear ambitions. On the contrary, the implicit existential threat of the Abraham Accords will prod even more accelerated patterns of nuclearization. All things considered, Tehran's confirmable membership in the Nuclear Club now appears more than likely within just the next several years. This "membership" is reasonable to expect following former US President Trump's unilateral JCPOA withdrawal.[17]
Israeli Nuclear Deterrence and Non-Nuclear War
Even in the absence of any actual Iranian nuclear adversary in the region,[18] the Jewish State could still find itself having to rely upon nuclear deterrence against certain biological and/or massive conventional threats.[19] Acknowledging such a prospectively existential reliance, the residual prospect of atomic weapons firings should never be ruled out prematurely or altogether.[20] In all cases, Israel's nuclear strategy and forces must remain oriented toward successful deterrence; never to actual war fighting.[21] Already, with this in mind, Jerusalem has likely taken certain suitable steps to reject tactical or relatively low-yield "battlefield" nuclear weapons and any corresponding operational plans for counter-force targeting.
For Israel, always and without exception, nuclear weapons can make sense only for deterrence ex ante; not for revenge ex post.[22]
Contrary to conventional wisdom, both nuclear deterrence and associated forms of nuclear strategy, including preemption,[23] can possibly support the authoritative expectations of international law.[24] In the end, the adequacy of international law in preventing a nuclear war in the Middle East will depend upon much more than formal treaties, customs and "the general principles of law recognized by civilized nations."[25] It will depend especially upon the success or failure of particular country strategies in the volatile region. If Israel's nuclear strategy should successfully reduce the threat of nuclear war, either because of viable forms of nuclear deterrence or because of essential preemptive strikes,[26] this strategy could then be considered as an authentic component of international law enforcement.[27]
Relevant threat scenarios should remind Israel of an always overriding need for applicable nuclear theory based upon coherent thought.[28] This core need would postulate a counter-value targeted nuclear retaliatory force that is recognizably secure from enemy first-strikes and is seemingly capable of penetrating an enemy state's deployed active defenses. Inter alia, to best meet this imperative security expectation after the Abraham Accords and America's JCPOA withdrawal, the IDF would be well-advised to continuously advance with its sea-basing (submarines) of designated portions of the country's nuclear deterrent force.
To satisfy the equally important and complex requirements of "penetration-capability," Tel-Aviv will have to stay visibly well ahead of foreseeable enemy air defense refinements. All such recommendations, if duly followed, could convincingly enhance not only Israel's national security, but, correspondingly, the more general prospects for nuclear war avoidance in the Middle East. "Everything is very simple in war," says Clausewitz, in his classical discussion of "friction" in On War, "but the simplest thing is difficult."[29]
Taking the Bomb out of the Basement
Sooner rather than later, Jerusalem will need to consider a partial and possibly sequenced end to its historic policy of "deliberate nuclear ambiguity."[30] By selectively beginning to remove the "bomb" from its metaphoric "basement," Israel's national strategic planners would be better positioned to enhance the credibility of their country's vital nuclear deterrence posture and the safety of the region. Any enhancements of Israel's deterrent would effectively enhance the wider objectives of pertinent international law.
In Israel's strategic nuclear planning, would-be aggressors, whether nuclear or non-nuclear, must be systematically encouraged to believe that Jerusalem maintains the required willingness to launch measured nuclear forces in retaliation and that these nuclear forces are sufficiently invulnerable to any-contemplated first-strike attacks. Additionally, these enemies must be made to expect that Israel's designated nuclear forces could reliably penetrate all their already-deployed ballistic-missile and related air defenses.
Though perhaps counter-intuitive, Israel and also the wider region could benefit from Jerusalem releasing certain broad outlines of the country's evolving strategic configurations. Without a prior and well-fashioned strategic doctrine, no such release could make sufficiently persuasive deterrent sense. At the same time, a too-pointed release could be interpreted as a too-explicit rejection of NPT (Nonproliferation Treaty) objectives – a Treaty to which Israel is not a party (and is therefore not directly beholden by law), but which nonetheless is generally regarded as an authoritative regional nuclear "benchmark."
Selectively released Israeli nuclear information could support the perceived utility and security of Israel's nuclear retaliatory forces. Once disclosed, it should center purposefully upon the targeting, hardening, dispersion, multiplication, basing, and yield of national ordnance. Under certain conditions, the credibility of Israeli nuclear deterrence could vary inversely with the perceived destructiveness of its relevant weapons.
Unsurprisingly, there will be many interrelated policy concerns, all with some measure or other of prospectively legal significance. One such concern underscores that Israel will need to prepare differently yet subtly for engagements with an expectedly rational nuclear adversary than for an expectedly irrational foe. In such variously nuanced and unprecedented circumstances, national decision-makers in Jerusalem would need to distinguish precisely and meaningfully between genuine enemy irrationality and feigned enemy irrationality.
How should they be reasonably expected to make such highly imprecise distinctions?
Judgments of Rationality and Irrationality
In studies of world politics, rationality and irrationality have taken on variously specific meanings. An actor (state or sub-state) is determinedly rational to the extent that its leadership always values national survival more highly than any other preference or combination of preferences. Conversely, an irrational actor might not always display such a determinable preference ordering. Apropos of the scientific limitations already discussed, ascertaining whether such an adversary (e.g., Iran) were rational or irrational could prove to be a distressingly inexact undertaking.[31]
In actual practice, operationalizing these potentially indecipherable distinctions would present staggeringly complex intellectual challenges; they would need to take account, inter alia, of whether the scrutinized adversaries were (1) fully or partially sovereign states; (2) sub-national terrorist groups;[32] or (3) "hybrid" enemies comprised of assorted state and sub-state foes.[33] A subsidiary but still daunting task would be to ascertain the effective ratio of decision-making responsibilities among all hybridized foes.
But how should this multi-layered assessment be carried out?
In principle, at least, such a task might prove not just daunting, but literally impossible.
At a minimum, this would not be a task for the intellectually faint-hearted. To successfully preserve the nuclear "lid" in this volatile region, Joe Biden's foreign policy will need to be rendered more coherent, predictable and law-oriented than was its predecessor. More precisely, the White House will need to better clarify its position on a Palestinian state, Iranian nuclearization and, reciprocally, on any prospective Sunni nuclear weapons preparations seemingly oriented toward deterring Shiite Iran.
This last point could mean closely monitoring and eventually supporting or opposing certain increasingly plausible nuclearizing steps undertaken by Saudi Arabia and/or Egypt.
Whatever calculable nuances will be encountered in Jerusalem and Tel Aviv (political leadership/IDF leadership), the only rational way for Israel to successfully meet these growing and overlapping challenges will be to stay well ahead of its adversaries through the inestimable powers of strategic erudition and qualitative scholarship. Already, in classical Greece and Macedonia, the linked arts of war and deterrence were being described by military planners as theoretic challenges of "mind over mind;" and not merely as crude ad hoc contests of "mind over matter." For Israel and the wider Middle East, such ancient descriptions remain entirely valid today.[34]
There is one further relevant observation concerning Israel's nuclear strategy and American national security. Although analysts generally examine the foreseeable impact of US nuclear guidance upon Israel, it would be equally valid and important to consider the impact of Israel's nuclear strategy upon US national security. In essence, though largely unrecognized, there is an ongoing and reciprocal connection between these two factors, a sort of continuous policy feedback-loop. Going forward, this "loop" should more routinely be examined as a mutual and dynamic relationship than as merely a static and one-directional connection.
One evident conclusion here must be that the suitability and durability of Israel's nuclear strategy will impact not only the Middle East, legally as well as strategically, but also American security risks and benefits. To the extent that Israel's nuclear strategic policies could have certain "spillover" effects for the United States, America would become the unintentional beneficiary of Israel's own strategic scholarship and planning. It also follows that should Israel's nuclear posture somehow fail to meet that country's most urgent or existential security expectations, the derivative effect upon the United States would be correspondingly negative.[35]
Simultaneously, this effect would concern appropriate international law.
America and New World Security Patterns
Virtually any Israeli scholarship focused on nuclear war avoidance will be in response to certain world security configurations shaped by the United States. In this connection, Jerusalem will need to pay special attention to the growing importance of "Cold War II,"[36] an adversarial expansion between Washington and Moscow with more-or-less conspicuous manifestations and reverberations throughout the wider world. If, for example, geopolitical competition between the superpowers should become more tangibly war-oriented in Asia[37] – most notably in regard to ongoing North Korean nuclearization – that could have determining effects upon Israel's nuclear posture and a Middle Eastern nuclear war.
Earlier, North Korea had helped Syria build a nuclear reactor, the same facility that was later destroyed by Israel in its Operation Orchard, on September 6, 2007. Although, unlike earlier Operation Opera, this preemptive attack, in the Deir ez-Zor region, was presumptively a second expression of the so-called "Begin Doctrine." It also illustrated, because of its express North Korea connection, a much wider globalthreat to Israel .
Deleterious effects would likely be most dramatic if there were to take place any genuine nuclear exchange between the United States and North Korea, circumstances in which the nuclear war threshold had actually been crossed. Similar connections could obtain in the aftermath of an India-Pakistan nuclear exchange,[38] and would depend largely upon specific and still-ascertainable Russian/American alignments with either Delhi or Islamabad. In both of these prospective conflict dyads – US-North Korea and India-Pakistan – any expression of nuclear belligerence, however indirect, could immediately and gravely impact Israel's nuclear strategy and any resultant regional security.
For Israel, greater familiarity with certain jurisprudential principles could advance the nation's legal as well as strategic obligations, most plainly those that William Blackstone had famously expressed in his Commentaries on the Law of England (Book 4 "Of Public Wrongs"): "Each state is expected, perpetually," noted Blackstone, "to aid and enforce the law of nations, as part of the common law, by inflicting an adequate punishment upon the offenses against that universal law."
Such ideas don't just "pop up" in a theoretic vacuum. Blackstone is ultimately indebted to Cicero's antecedent description of natural law in The Republic: "True law is right reason, harmonious with nature, diffused among all, constant, eternal; a law which calls to duty by its commands and restrains from evil by its prohibitions…."
"Just wars," wrote Hugo Grotius, the unchallenged founder of modern international law, "arise from our love of the innocent."[39] Now, however, it is plain, by definition, that a nuclear war could never be "just" and that certain earlier legal distinctions (e.g., just war vs. unjust war) must be continuously conformed to the ever-changing technologies of military destruction. The only sensible adaptation in this regard must be to acknowledge the persisting connections between international law and natural law, and then to oppose any retrograde movements by powerful nation states to undermine such acknowledgments.
In the final analysis, to successfully prevent a nuclear war in the Middle East, it will be necessary to resist mightily any world system declensions toward further belligerent nationalism. Among other things, especially in the United States, this will require serious safeguards against another "mass man" as president. For the next four years at least, reassuringly, it does not appear that America need worry about another Trump-type strategic retrogression.
There is more. Nuclear deterrence and conventional deterrence are never separate security postures. Always, these seemingly discrete protective strategies are structurally interrelated and mutually reinforcing .
A nuclear attack or nuclear war in the Middle East is never quite out of the question; it is never a casually dismissible prospect, even if Israel should remain the only nuclear weapons state in the region. But how is this possible? The correct answer lies in the irremediably complex and deeply nuanced structure of nuclear warfare possibilities, in the Middle East especially, but also anywhere else that such conflict is logically possible.[40]
A bellum atomicum could arrive in Israel not only as a "bolt-from-the-blue" enemy nuclear missile attack, but also as a result, intended or unwitting, of certain dynamic escalations. If, for example, particular Arab/Islamic states or Iran were to begin hostilities by launching "only" conventional attacks upon Israel, Jerusalem could then decide to respond, sooner or later, and foolishly or wisely, with precisely calculated and correspondingly graduated nuclear reprisals. Alternatively, if these enemy states were to commence conflict by releasing certain larger-scale conventional attacks upon Israel, Jerusalem's own conventional reprisals could then be met, at least sometime in the future, with assorted enemy nuclear counterstrikes.
In the past, Israeli conventional preemptions have figured importantly in presumptive resolution of nuclear threat possibilities. If it hadn't been for Israel's earlier defensive first-strike operations against Iraq and Syria (Operations Opera and Orchard,respectively), the Middle East would likely already have suffered certain critically destabilizing impacts of Arab/Islamist nuclear forces. Looking back upon these literally unprecedented examples of anticipatory self-defense, Israel effectively ensured that assorted terror groups (e.g., ISIS, al-Qaeda, Hamas, and Hezbollah) would not already have become nuclear.
The generally unrecognized benefits of these extraordinary operations have impacted not only Israel, but also the United States and some of its allies.[41]
The regional future, however, is rapidly apt to become substantially less secure. With a still aspirational nuclear Iran, certain derivative risks of nuclear terrorism could become increasingly intolerable.[42] Some of these newer risks might not stay reassuringly confined to the Middle East. Instead, in one form or other, they could "carry over" to certain scarcely well-protected American and/or European homelands.
By maintaining a credible conventional deterrent, Israel could reasonably expect to reduce its exposure to eventual nuclear war fighting.[43] A fully persuasive Israeli non-nuclear deterrent, at least to the extent that it could reliably prevent enemy conventional attacks, might thereby lower the country's overall risk of exposure to nuclear escalatory vulnerabilities. More precisely, and in the exquisitely arcane lexicon of dialectical nuclear strategy, Israel could reap meaningful security gains by always staying in conspicuously firm control of "escalation dominance."[44]
In such intra-crisis calculations, being "conspicuous" is always potentially very important.
Meaningful security gains, moreover, could sometime turn out to have genuinely existential benefits.
Still, a further prior question should now also be raised. Why, after all, should Israel require a conventional deterrent at all? Wouldn't its presumed nuclear deterrent, taken by itself, and whether still ambiguous or more explicitly disclosed,[45] convincingly deter any and all state-generated aggressions? Wouldn't all enemy states, at least those that were determinedly rational,[46] resist launching "merely" conventional attacks upon a presumptively nuclear Israel?
This welcome reluctance would stem from a determinably well-founded fear of Israeli nuclear retaliations.
The underlying "dialectic" here will need to be carefully charted and understood. Assuming that Israel would cross the specifically nuclear threshold only in highly unusual and existentially threatening circumstances, enemy states could remain convinced, rightly or wrongly, that as long as their own initial attacks were to stay entirely conventional, Israel's "proportionate" response would remain similarly non-nuclear. This means, at least by reasonably calculated inference, but also by virtue of the documented history of Israel's several wars, that the only way for the Jewish State to successfully deter a large-scale conventional war over time must be by maintaining large-scale, capable and reciprocally secure conventional forces.
Certain noteworthy strategic possibilities now warrant special mention. Any rational Arab/Islamic enemy states considering first-strike attacks against Israel using chemical and/or biological weapons could take much more seriously Israel's nuclear deterrent. This argument suggests, inter alia, that a strong conventional capability will still be needed by Israel to deter or preempt any anticipated conventional attacks, more-or-less plausible strikes that could quickly lead (perhaps via starkly unpredictable escalations) to some form or other of unconventional war.
Inevitably, in seeking to continually reassess their own power positions, Israel's enemies will strive to determine just how Jerusalem views its own conventional weapon opportunities and limitations. If Arab/Islamic enemy states did not perceive any Israeli sense of an expanding conventional force weakness, these states, animated by certain expectations of an Israeli unwillingness to escalate to nonconventional weapons, might then opt rationally to attack. The net result in this revealing scenario could include: (1) defeat of Israel in a conventional war; (2) defeat of Israel in an unconventional (chemical/biological/nuclear) war; (3) defeat of Israel in a combined conventional/unconventional war; or (4) defeat of Arab/Islamic enemy states by Israel in an unconventional war.
Ironically for Israel, even the presumptively "successful" fourth possibility could prove catastrophic. This counter-intuitive conclusion should once again bring to mind the closely related and similarly counter-intuitive matter of Israel's "bomb in the basement," its deliberate nuclear ambiguity. In essence, the credibility of Israel's still hidden or "opaque" nuclear deterrent must always depend on the perceived "usability" of its nuclear arsenal. Should Israel's own nuclear weapons be regarded by pertinent prospective attackers as high-yield, indiscriminate, "city-busting" (counter-value) weapons, rather than minimal-yield, "war fighting" (counterforce) ordnance, they might not meaningfully deter.[47]
Conceivably, and contrary to virtually all prevailing conventional wisdom on the subject, successful Israeli nuclear deterrence could sometime vary inversely with perceived destructiveness. Going forward, this means that Israel's indispensable nuclear deterrent will require not only recognizably secure second-strike forces, but also weapons that seemingly could be used effectively in "real war." It also suggests that any continued Israeli policies of "deliberate nuclear ambiguity" could encourage variously erroneous calculations by certain prospective attackers. On one occasion or another, such an out-of-date and unsystematic policy could significantly undermine Israel's nuclear deterrent, perhaps irretrievably.
In complex matters of Israeli nuclear deterrence, it must never be minimized that enemy perceptions will be determinative. Unintentionally, to be sure, by insistently keeping its nuclear doctrine and capacity in the "basement," Israel could actually be contributing to a growing impression among regional enemies that its nuclear weapons are not operationally usable. In these sorely problematic circumstances, starkly recalcitrant enemies, now not-quite convinced of Israel's alleged willingness to employ its nuclear weapons, might calculate the presumed cost-effectiveness of striking first themselves.
Depending upon the particular circumstances, any such adversarial acceptance could be reluctant or enthusiastic, but with the same or similar outcomes for Israel.
For Israel, any such adversarial presumptions could sometime prove "unacceptable."
There is more. A nuclear war would not respect political boundaries. Because of the particular manner in which nuclear explosions behave in the atmosphere, the altitude reached by a distinctive mushroom-shaped cloud would depend primarily upon tangible forces of the explosion. For yields in the low-kiloton range, this cloud would remain situated in the lower atmosphere. Its effects, therefore, would be almost entirely "local." For those yields exceeding thirty kilotons, parts of the cloud of radioactive debris could "punch" into the stratosphere, thereby afflicting the launching state and certain noncombatant states together.[48]
To best prevent a regional nuclear war, especially as Iran will likely continue to approach full and effectively irreversible membership in the "nuclear club," Israel will need to field a dependable nuclear deterrent. At the same time, it cannot properly rely exclusively upon this one necessary basis of national security doctrine any more than it can depend solely upon conventional deterrence. It must depend, instead, upon increasingly complementary nuclear/conventional forces and doctrine, appropriately intersecting systems of anti-missile defenses, and even the residual availability of certain eleventh-hour preemption options.
Even now, when the expected costs of any preemption against Iran could already be unacceptably high, Israel should not disavow absolutely all last-resort options for anticipatory self-defense. By definition, there might still be some eventually recognizable consequences of not-preempting that are expectedly greater than the foreseeable costs of a properly focused preemption.[49]
In the volatile Middle East, strategic deterrence is a "game" that sane national leaders may sometime have to play, but it ought always be a game of strategy, not merely one of chance. In Jerusalem, this means, among other things, a continuing willingness to respect the full range of relevant doctrinal complexity – both its own military doctrines, and those of its pertinent enemies – and a willingness to forge ahead with appropriate and reciprocally complex security policies. Inevitably, to successfully influence the choices that prospectively fearsome adversaries could make vis-à-vis Israel, Jerusalem will first need to clarify unambiguously that its conventional and nuclear deterrence are seamlessly intersecting, and that Israel stands ready to counter enemy attacks at absolutely every conceivable level of possible confrontation.
There remain two last but still very important and related points to be made.
First, whether Israel's intersecting and overlapping deterrent processes are geared primarily toward conventional or to nuclear threats, their success will ultimately depend upon the expected rationality of the nation's relevant enemies. In those residual cases where such rationality appears implausible, Jerusalem could then find itself under considerable pressures to strike first preemptively. If Jerusalem's own expected responses were to be judged rational themselves, they might then also need to include a conclusive and operationally-reliable option for expressing anticipatory self-defense. For Israel, it goes without saying that regional conflict prospects should always be curtailed at the very lowest possible levels of controlled engagement, and that under no circumstances should Israel ever need to find itself having to preempt against an already nuclear adversary.[50]
To prevent such unacceptable but still imaginable circumstances should be Jerusalem's altogether overriding security obligation.[51]
Second, even the most meticulous plans for preventing a deliberately-inflicted nuclear conflict would not automatically remove all attendant dangers of an inadvertent or accidental nuclear war. While an accidental nuclear war would necessarily be inadvertent, there are certain forms of inadvertent nuclear war that would not necessarily be caused by mechanical, electrical or computer accident. These particular but still-consequential forms of unintentional nuclear conflict could represent the unexpected result of sheer misjudgment or simple miscalculation, whether created as a singular error by one or both sides to a particular (two-party) nuclear crisis escalation; or by certain still unforeseen "synergies" arising between any such singular miscalculations.
It follows from such vital obiter dicta that the only predictable aspect of any nuclear crisis involving Israel would be its vast and utter unpredictability. More than anything else, this conclusion implies an insistent obligation, in Jerusalem, to remain not only vigilant about comprehensive enemy capabilities and intentions, but also to be relentlessly cautious and studiously modest about Israel's own capacities to control all prospectively "untoward " nuclear events.
Israel, though perhaps largely unaware, is entering into a period of trembling uncertainty. While certain national leaders may presently calculate that security matters are "looking up" – that is, that the expected benefits of the Abraham Accords and corollary normalization agreements (Sudan and Morocco) will outweigh the risks – such simplistic calculations would eventually be forced to confront a far less congenial strategic reality. Even if US President Joseph Biden should succeed in bringing the United States back into calculably viable JCPOA arrangements, the severe harms caused by Trump-generated errors on Iranian nuclearization are unlikely to be tangibly reversed. For Jerusalem, this signifies, above all else, a basic obligation to fashion a continuously refined national strategy of nuclear deterrence and nuclear war avoidance.
For this preeminently intellectual task, American assistance would be largely beside the point.
---
[1]See https://www.state.gov/the-abraham-accords/ Also to be considered as complementary in this connection is the Israel-Sudan Normalization Agreement (October 23, 2020) and Israel-Morocco Normalization Agreement (December 10, 2020).
[2]https://www.atlanticcouncil.org/in-depth-research-reports/issue-brief/trumps-jcpoa-withdrawal-two-years-on-maximum-pressure-minimum-outcomes/
[3]In a similar vein, says Swiss psychologist and philosopher Carl G. Jung in The Undiscovered Self (1957): "The mass crushes out the insight and reflection that are still possible with the individual, and this necessarily leads to doctrinaire and authoritarian tyranny if ever the constitutional State should succumb to a fit of weakness." .
[4]The term "dialectic" originates from the Greek expression for the art of conversation. A common contemporary meaning is method of seeking truth by correct reasoning. From the standpoint of shaping Israel's strategy vis-à-vis Iran, the following operations could be regarded as essential but nonexclusive components: (1) a method of refutation conducted by examining logical consequences; (2) a method of division or repeated logical analysis of genera into species; (3) logical reasoning using premises that are probable or generally accepted; (4) formal logic; and (5) the logical development of thought through thesis and antithesis to fruitful synthesis of these opposites.
[5]This should bring to mind Sun-Tzu's strategic suggestion to "embrace the unorthodox." For a specific application of Sun-Tzu to Israel's prospective calculations, see: Louis René Beres, "Lessons for Israel from Ancient Chinese Military Thought: Facing Iranian Nuclearization with Sun-Tzu," Harvard National Security Journal, Harvard Law School, posted October 24, 2013.
[6] Cicero, Somnium Scipionis.
[7] According to William Blackstone's Commentaries (Book IV, "Of Pubic Wrongs," Chapter V): "All law results from those principles of natural justice in which all the learned of every nation agree…." In legal philosophy, the classic definition of Natural Law is given by Cicero in The Republic: "True law is right reason, harmonious with nature, diffused among all, constant, eternal…."
[8]Dostoyevsky inquires about such benefits: "What is it in us that is mellowed by civilization? All it does, I'd say, is to develop in man a capacity to feel a greater variety of sensations. And nothing, absolutely nothing else. And through this development, man will yet learn how to enjoy bloodshed. Why, it has already happened….Civilization has made man, if not always more bloodthirsty, at least more viciously, more horribly bloodthirsty." See: Fyodor Dostoyevsky, Notes From Underground 108 (Andrew R. MacAndrew, trans., New American Library, 1961)(1862).
[9] On the global power management system originally codified and effectively "sanctified" at the end of the Thirty Years' War and the Peace of Westphalia: See: Treaty of Peace of Munster, Oct. 1648, 1 Consol. T.S. 271; and Treaty of Peace of Osnabruck, Oct. 1648, 1., Consol. T.S. 119. Together, these two treaties comprise the Peace of Westphalia.
[10] See: Vienna Convention on the Law of Treaties, May 23, 1969, art. 53, 1155 U.N.T.S. 344; reprinted in 8 I.L.M. 679 (1969).
[11] This legal assumption of solidarity between states in a presumptively common struggle against aggression and terrorism is also already mentioned in Justinian, Corpus Juris Civilis (533 C.E.); Hugo Grotius, 2 De Jure Belli Ac Pacis Libri Tres, Ch. 20 (Francis W. Kesey, tr., Clarendon Press, 1925)(1690).
[12] This question, in turn, is drawn from the basic and incontestable premise that every state's first responsibility is to assure and maintain national protection, and that citizen allegiance is therefore contingent upon such assurances. Most famously, in pertinent political theory, is the classic statement of seventeenth-century Englishman Thomas Hobbes at Chapter XXI of his Leviathan: "The obligation of subjects to the sovereign is understood to last so long, and no longer, than the power lasteth by which he is able to protect them." Parenthetically, one of Israel's deployed Dolphin-class submarines (acquired from Germany) is the INS (Israeli Navy Submarine) Leviathan.
[13] For a useful example of such expected overlap, Israel will continuously need to consider various conceivable forms of preemption, or defensive first-strike. When permissible under authoritative international law, any such preemption could permissibly be termed as "anticipatory self-defense." Significantly, both nuclear and non-nuclear preemptions by Israel of enemy unconventional attacks could sometime lead to nuclear exchanges. This grievous outcome would depend, in large part, on the effectiveness and breadth of Israeli targeting, the surviving number of enemy nuclear weapons and the willingness of enemy leaders to risk certain Israeli nuclear counter-retaliations.
[14] Considerations impacting Israel's security may form an intricately interconnected network. Capable assessments of such considerations must include a patient search for synergies and for potential cascades of synergies that could represent one especially serious iteration of security failure. Other risk properties that will warrant careful assessment within this analytic framework include contagion potential and persistence.
[15] Punishment of aggression is a firm and longstanding expectation of international criminal law. The peremptory principle of Nullum Crimen sine poena, "No crime without a punishment," has its origins in the Code of Hammurabi (c. 1728 – 1686 B.C.E.); the Laws of Eshnunna (c. 2000 B.C.E.); the even earlier Code of Ur-Nammu (c. 2100 B.C.E.) and the law of exact retaliation, or Lex Talionis, presented in three separate passages of the Torah.
[16] This author, Professor Louis René Beres, was Chair of Project Daniel for PM Sharon (2003).
http://www.acpr.org.il/ENGLISH-NATIV/03-ISSUE/daniel-3.htm See also: https://ssi.armywarcollege.edu/pubs/Parameters/articles/07spring/beres.pdf See further, regarding Iran in particular, with US General (USAF/ret.) John T. Chain: Louis René Beres and John T. Chain: "Could Israel Safely Deter a Nuclear Iran"?, The Atlantic, August, 2012; and Professor Louis René Beres and General Chain, "Israel and Iran at the Eleventh Hour," Oxford University Press (OUP Blog), February 23, 2012. General Chain was Commander-in-Chief, U.S. Strategic Air Command (CINCSAC).
[17]https://foreignpolicy.com/2020/05/08/iran-advances-nuclear-program-withdrawal-jcpoa/
[18] At some point, of course, a major Sunni Arab state in the region (most notably Egypt and/or Saudi Arabia) could also choose to "go nuclear," more plausibly because of Shiite Iran than Jewish Israel.
[19] See by this author: https://www.israeldefense.co.il/en/node/30198 See also by Professor Beres: https://besacenter.org/perspectives-papers/israel-nuclear-deterrence/
[20] For generic assessments of the probable consequences of nuclear war fighting by this author, see: Louis René Beres, Surviving Amid Chaos: Israel's Nuclear Strategy (Rowman & Littlefield, 2016; 2nd. ed., 2018); Louis René Beres, Apocalypse: Nuclear Catastrophe in World Politics (Chicago: University of Chicago Press, 1980); Louis René Beres, Mimicking Sisyphus: America's Countervailing Nuclear Strategy (Lexington MA: Lexington Books, 1983); Louis René Beres, Reason and Realpolitik: US Foreign Policy and World Order (Lexington MA; Lexington Books, 1984); and Louis René Beres, ed., Security or Armageddon: Israel's Nuclear Strategy (Lexington MA: Lexington Books, 1986).
[21] Even before the nuclear age, ancient Chinese military theorist, Sun-Tzu, counseled, inThe Art of War:"Subjugating the enemy's army without fighting is the true pinnacle of excellence." (See: Chapter 3, "Planning Offensives").
[22] This assumption was a dominant premise of this writer's Project Daniel Report to former Israeli Prime Minister Ariel Sharon: See, Louis René Beres, Chair, Project Daniel: Israel's Strategic Future (Tel Aviv, 2004).
[23] For early scholarly examinations of anticipatory self-defense, by this author, and with particular reference to Israel, see: Louis René Beres, "Preserving the Third Temple: Israel's Right of Anticipatory Self-Defense Under International Law," Vanderbilt Journal of Transnational Law, Vol. 26, No. 1, April 1993, pp. 111- 148; Louis René Beres, "After the Gulf War: Israel, Preemption and Anticipatory Self-Defense," Houston Journal of International Law, Vol. 13, No. 2, Spring 1991, pp. 259 – 280; and Louis René Beres, "Striking `First': Israel's Post Gulf War Options Under International Law," Loyola of Los Angeles International and Comparative Law Journal Vol. 14, Nov. 1991, pp. 1 – 24.
[24] The precise origins of anticipatory self-defense in customary law lie in the Caroline, a case that concerned the unsuccessful rebellion of 1837 in Upper Canada against British rule. Following this case, the serious threat of armed attack has generally justified certain militarily defensive actions. In an exchange of diplomatic notes between the governments of the United States and Great Britain, then U.S. Secretary of State Daniel Webster outlined a framework for self-defense that did not require an antecedent attack. Here, the jurisprudential framework permitted a military response to a threat so long as the danger posed was "instant, overwhelming, leaving no choice of means, and no moment for deliberation." See: Beth M. Polebaum, "National Self-defense in International Law: An Emerging Standard for a Nuclear Age," 59 N.Y.U.L. Rev. 187, 190-91 (1984)(noting that the Caroline case had transformed the right of self-defense from an excuse for armed intervention into a legal doctrine). Still earlier, see: Hugo Grotius, Of the Causes of War, and First of Self-Defense, and Defense of Our Property, reprinted in 2 Classics of International Law, 168-75 (Carnegie Endowment Trust, 1925)(1625); and Emmerich de Vattel, The Right of Self-Protection and the Effects of the Sovereignty and Independence of Nations, reprinted in 3 Classics of International Law, 130 (Carnegie Endowment Trust, 1916)(1758). Also, Samuel Pufendorf, The Two Books on the Duty of Man and Citizen According to Natural Law, 32 (Frank Gardner Moore., tr., 1927 (1682).
[25] See art. 38 of the UN's Statute of the International Court of Justice.
[26]Regarding such strikes, the obvious Israeli precedents for any such defensive moves would be Operation Opera directed against the Osiraq (Iraqi) nuclear reactor on June 7, 1981, and, later (though lesser known) Operation Orchard against Syria on September 6, 2007. In April 2011, the U.N.'s International Atomic Energy Agency (IAEA) confirmed that he bombed Syrian site in the Deir ez-Zoe region of Syria had indeed been a developing nuclear reactor. In this writer's judgment, both preemptions were fully lawful assertions of Israel's core "Begin Doctrine."
[27] Nuclear war and genocide need not be considered as mutually exclusive. War might well be the means whereby genocide is undertaken. According to Articles II and III of the Genocide Convention, which entered into force on January 12, 1951, genocide includes any of several listed acts "committed with intent to destroy, in whole or in part, a national, ethnical, racial or religious group as such…." See Convention on the Prevention and Punishment of the Crime of Genocide Done at New York, Dec. 9, 1948. Entered into force, Jan. 12, 1951. 78 U.N.T.S. 277.
[28]In the 17th century, French philosopher Blaise Pascal remarked prophetically (Pensées): "All our dignity consists in thought….It is upon this that we must depend…Let us labor then to think well: this is the foundation of morality." Similar reasoning characterizes the writings of Baruch Spinoza, Pascal's 17th-century contemporary. In Book II of his Ethics Spinoza considers the human mind, or the intellectual attributes, and – drawing further from Descartes – strives to define an essential theory of learning and knowledge.
[29] Here, this concept refers to the unpredictable effects of errors in knowledge and information concerning intra-Israel (IDF/MOD) strategic uncertainties; on Israeli and Iranian under-estimations or over-estimations of relative power position; and on the unalterably vast and largely irremediable differences between theories of deterrence, and enemy intent "as it actually is." See: Carl von Clausewitz, "Uber das Leben und den Charakter von Scharnhorst,"
Historisch-politische Zeitschrift, 1 (1832); cited in Barry D. Watts, Clausewitzian Friction and Future War, McNair Paper No. 52, October, 1996, Institute for National Strategic Studies, National Defense University Washington, D.C. p. 9.
[30] See, for example, by this author: https://thestrategybridge.org/the-bridge/2018/11/15/israels-nuclear-ambiguity-would-a-shift-to-selective-nuclear-disclosure-enhance-strategic-deterrence
[31]Expressions of decisional irrationality could take various different and overlapping forms. These include a disorderly or inconsistent value system; computational errors in calculation; an incapacity to communicate efficiently; random or haphazard influences in the making or transmittal of particular decisions; and the internal dissonance generated by any structure of collective decision-making (i.e., assemblies of pertinent individuals who lack identical value systems and/or whose organizational arrangements impact their willing capacity to act as a single or unitary national decision maker).
[32] Some current Israeli supporters of a Palestinian state argue that its prospective harms to Israel could be reduced or even eliminated by ensuring that state's immediate "demilitarization." For informed reasoning against this naive argument, see: Louis René Beres and (Ambassador) Zalman Shoval, "Why a Demilitarized Palestinian State Would Not Remain Demilitarized: A View Under International Law," Temple International and Comparative Law Journal, Winter 1998, pp. 347-363; and Louis René Beres and Ambassador Shoval, "On Demilitarizing a Palestinian `Entity' and the Golan Heights: An International Law Perspective," Vanderbilt Journal of Transnational Law, Vo. 28., No.5., November 1995, pp. 959-972.
[33] Under international law, sub-state movements are always Hostes humani generis, or "Common enemies of mankind." See: Research in International Law: Draft Convention on Jurisdiction with Respect to Crime, 29 AM J. INT'L L. (Supp 1935) 435, 566 (quoting King v. Marsh (1615), 3 Bulstr. 27, 81 Eng. Rep 23 (1615)("a pirate est Hostes humani generis")).
[34]This calls to mind the obligations of formal doctrine. Such doctrine defines the framework from which any state's strategic goals should be suitably extrapolated. Generically, in "standard" or orthodox military thinking, such doctrine describes the tactical manner in which national forces ought to fight in various combat situations, the prescribed "order of battle," and variously assorted corollary operations. The literal definition of "doctrine" derives from Middle English, from the Latin doctrina, meaning teaching, learning, and instruction. Always, a central importance of codified military doctrine lies not only in the way it can animate, unify and optimize pertinent military forces, but also in the way it can transmit certain desired "messages" to an enemy.
[35] See jointly-authored monograph in Israel by Professor Louis René Beres and General (USA/ret.) Barry R. McCaffrey https://sectech.tau.ac.il/sites/sectech.tau.ac.il/files/PalmBeachBook.pdf
General McCaffrey is the most decorated 4-star general in United States history.
[36] Hypothesizing the emergence of "Cold War II" means expecting that the world system is becoming increasingly bipolar. For early writings, by this author, on the global security implications of any such expanding bipolarity, see: Louis René Beres, "Bipolarity, Multipolarity, and the Reliability of Alliance Commitments," Western Political Quarterly, Vol. 25, No.4., December 1972, pp. 702-710; Louis René Beres, "Bipolarity, Multipolarity, and the Tragedy of the Commons," Western Political Quarterly, Vol. 26, No.4., December 1973, pp, 649-658; and Louis René Beres, "Guerillas, Terrorists, and Polarity: New Structural Models of World Politics," Western Political Quarterly, Vol. 27, No.4., December 1974, pp. 624-636.
[37]On the growing dangers of further North Korean nuclearization, by this author, at West Point (Pentagon): See: Louis René Beres, https://mwi.usma.edu/theres-no-historical-guide-assessing-risks-us-north-korea-nuclear-war/
[38]https://digitalcommons.wcl.american.edu/cgi/viewcontent.cgi?referer=https://search.yahoo.com/&httpsredir=1&article=1318&context=auilr
[39] See Hugo Grotius, The Law of War and Peace 70 (William Whewell, tr.), London: John W. Parker, 1853(1625).
[40] The North Korea-United States rivalry should come immediately to mind. Though Donald Trump vainly sought North Korean denuclearization, Joe Biden ought instead to be refining America's overall capacities for long-term nuclear deterrence. In this Asian theatre of possible nuclear conflict, a context which bears certain marked differences from the Middle East, US forces can never expectedly function as a compelling conventional deterrent. Here, their only true role could be as a "trip wire" for generating more-or-less rapid American escalations to nuclear levels.
[41] On vital interconnections between US and Israeli nuclear security, see previously referenced 2016 monograph (published at Tel Aviv University) co-authored by Professor Beres and US General (USA/ret.) Barry R. McCaffrey:
See also: http://ssi.armywarcollege.edu/pubs/parameters/Articles/07spring/beres.pdf
[42] See, by Professor Beres: http://digitalcommons.law.uga.edu/cgi/viewcontent.cgi?article=1410&context=gjicl
[43] The avoidance of nuclear war fighting in any form was a major conclusion of the Project Daniel Group in its 2003 report to Prime Minister Arik Sharon:
[44] See, for example: http://www.israeldefense.co.il/en/node/28836
[45] The reference here is to modifying or ending "deliberate ambiguity," Israel's longstanding policy of a "bomb in the basement." See: http://www.herzliyaconference.org/eng/_Uploads/dbsAttachedFiles/LouisReneBeres.pdf
[46] In absolutely all matters of calculable deterrence, whether conventional, nuclear or both, a presumption of enemy rationality is sine qua non. It follows that in those foreseeable circumstances wherein enemy rationality cannot be expected, security methods other than deterrence must immediately be sought.
[47] On such issues, see the latest book by Professor Beres, Surviving Amid Chaos: Israel's Nuclear Strategy (New York and London: Rowman & Littlefield, 2016). See also, by Professor Beres: http://www.inss.org.il/uploadImages/systemFiles/adkan17_3ENG%20(3)_Beres.pdf and, from Harvard National Security Journal, Harvard Law School: http://harvardnsj.org/?s=louis+rene+beres
[48] For an early book by Professor Beres dealing with the expected effects of a nuclear war, see: Louis René Beres, Apocalypse: Nuclear Catastrophe in World Politics (Chicago and London: University of Chicago Press, 1980). https://www.amazon.com/Apocalypse-Nuclear-Catastrophe-World-Politics/dp/0226043606/ref=asap_bc?ie=UTF8 See also, by Professor Beres: http://digitalcommons.wcl.american.edu/cgi/viewcontent.cgi?article=1318&context=auilr
[49] From the standpoint of international law, it is always necessary to distinguish preemptive attacks from "preventive ones." Preemption is a military strategy of striking an enemy first in the expectation that the only alternative is to be struck first oneself. A preemptive attack is launched by a state that believes enemy forces are about to attack. A preventive attack, however, is launched not out of genuine concern about "imminent" hostilities, but for fear of a longer-term deterioration in a pertinent military balance. Hence, in a preemptive attack, the length of time by which the enemy's action is anticipated is very short, while in a preventive strike the interval is considerably longer. A problem for Israel, in this regard, is not only the practical difficulty of determining imminence, but also that delaying a defensive strike until appropriately ascertained imminence is acknowledged ,could be fatal.
[50] Among other more obvious dangers, if Israel should refrain from striking first until an enemy state or states had actually acquired nuclear weapons, these new nuclear powers could implement protective measures that would then pose additional hazards to the Jewish State. Designed to guard against preemption, either by Israel or by other regional enemies, these measures could involve the attachment of "hair trigger" launch mechanisms to nuclear weapon systems, and/or the adoption of "launch on warning" policies, possibly coupled with certain pre-delegations of launch authority. This means, in essence, that Israel would be increasingly endangered by steps taken by its nuclear enemies to prevent a preemption. Optimally, Israel would do everything possible to prevent such steps, especially because of the expanded risks of accidental or unauthorized attacks against its own armaments and populations. Yet, if such steps were to become a fait accompli, Jerusalem might still calculate, correctly, that a preemptive strike would be legal and cost-effective. This is because the expected enemy retaliation, however damaging, might still appear more tolerable than the expected consequences of enemy first-strikes – strikes likely occasioned by the failure of "anti-preemption" protocols.
[51] Although it cannot be ruled out that an Israeli non-nuclear preemption would lead to nuclear exchanges (this would depend on the effectiveness and breadth of Israeli targeting, the surviving number of enemy nuclear weapons, and the willingness of some enemy leaders to risk Israeli nuclear counter-retaliations), such exchanges appear more likely if Iran were ultimately allowed to deploy nuclear weapons without any meaningful interference. Should such deployment ever take place, Israel could conceivably confront a rationally-compelling incentive to launch a nuclearpreemption. In the plainly worst-case scenario for Jerusalem, one where even properly intersecting levels of conventional and nuclear deterrence had failed to protect Israel and where Israel had undertaken a nuclear preemption without any confirmable success (i.e., without destroying an essential number of enemy missiles and warheads), literal survival of the State would then essentially rest upon the country's multiple and closely-interlinkedactive defenses.
War to End or War to Follow?
"It's going to be hard to meet the May 1st deadline". These were the recent words of US president Joe Biden in his address to the impending US withdrawal of Afghanistan. Whilst his opinion paints a ghastly picture for the forthcoming months, the negotiations run rampant to strike the common ground. However, with continued attacks being launched by the Taliban followed by incessant threats to the US regime to withdraw its troops by the agreed deadline, a hard stance seems legitimate both from the US front and the NATO: both facing a quandary that could either end the decades' long warfare or fuel insurgency for decades to come.
The US invaded Afghanistan in the aftermath of the September 11th Attacks in 2001. Although the subsequent invasion of Iraq in 2003 followed a similar suit, the stint lasted only 26 days in a massive scale drive to disarm Iraq of the weapons of mass destruction; allegedly in tandem with the looming threat posed to the United States by the World Trade Centre debacle. However, the invasion of Afghanistan proved to be one of the costliest wars; both in terms of artillery and military men.
Cited as one of the rarest areas of agreement between President Biden and his predecessor, Mr. Donald Trump, both favoured the 'Bring an end to the endless war' slogan. Before leaving the office, Mr. Trump signed a waiver to ordain the Pentagon to level down the US troops in Afghanistan to 2500 troops, bypassing the reservations of the congress to retain the level at 4000 troops. President Biden, despite being prudent of the hasty withdrawal, rejoiced the idea to bring the soldiers back. In line with his narrative, the US recently proclaimed to withdraw the remaining combat forces from Iraq whilst retaining only the training forces in the country. The 3rd round of talks between Washington and Iraq culminated with the joint statement: "Based on the increasing capacity of the ISF [Iraq Security Forces], the parties confirmed that the mission of U.S. and Coalition forces has now transitioned to one focused on training and advisory tasks, thereby allowing for the redeployment of any remaining combat forces from Iraq, with the timing to be established in upcoming technical talks".
It is evident that the US wants to enact the plan to bring back the troops, however, Afghanistan poses a paradox in comparison to Iraq. While alleged Iran-backed militants continue to lock horns with both the ISF and the US troops, the US has consolidated a stronger hold evidenced by the recent rebuttal via airstrikes against the Iran-backed militants in Syria. The US holds the premise that Iran seeks economic relief and thereby has no incentive to disrupt the peace but to maintain it. Similarly, the US wants to make a compromise with Iran via renegotiating the JCPOA accord, with a possibility of stretching the ambit to include Iran's Ballistic Missile Program and the regional proxy wars purportedly financed by Iran, before a hard-line administration takes over the Iranian parliament later this year. So, with a fledgling Iraqi military and expanding prospects of negotiation with Iran, the US could safely pull out the troops whilst still maintaining pressure and presence in the guise of militaristic training in Iraq.
Afghanistan paints a graver reality in contrast. Despite rounds and rounds of negotiations over months, the continued violations of the agreement by the Taliban are making it riskier to draw out the troops. While the US wants to maintain its presence in the country, the wavering Ghani-administration adds oil to fire. A war that has claimed more than 2500 US soldiers and millions of civilians could face an impasse as the 3-week timeslot narrows over the decision-makers. Gen. Frank McKenzie, head of U.S. Central Command, has repeatedly claimed that the Taliban have not fully lived up to the commitments they made in the February 2020 agreement: "Violence levels are too high for a durable political settlement to be made".
The Biden administration, CIA, and NATO face a dilemma to decide the mechanism of withdrawal before the clock ticks through. As the terror groups propagate in the neighbouring Middle East, an unplanned withdrawal could drive the entire region into jeopardy. This might be the primal concern of president Biden and the Pentagon. The flailing ISIS could find haven in the political fiasco the unravels after the US completely withdraws from the country, leaving the Afghani government at the whims of the insurgents. However, expecting a complete withdrawal is just naivety. The US is known to covertly operate hundreds of secret bases in cahoots with NATO throughout the infringed nations. While it's supposedly claimed that the Taliban are privy to the location of the bases in Afghanistan, nothing definitive could be added in edgewise to the argument.
An alternative, and quite a plausible notion at present, could be an outright refusal to withdraw the troops before the Taliban strictly adhere to their side of the deal. The resulting warfare would subsume the past 2 decades of mayhem. The deal would most likely completely crumble and perish. The evidence is scattered over the last three months. In March, the attack on the Afghan security checkpoint in the northern Afghan province of Kunduz left 6 soldiers dead. An attack a few days ago in the province of Herat left 9 Afghan police personnel dead when the Taliban militants targeted two police checkpoints. The recent blow came when the Taliban attacked the NATO airbase in Kandahar: a base frequented by 100s of US troops. The brazen attitude and timing of the attacks could not send a clearer message of warning to follow the deadline.
President Biden faces a choice now. While the cards are clustered and the consequences are muddled, the foremost decision hangs: How to go about the negotiations? Whilst made abundantly clear that the troops might not withdraw completely from Afghanistan, he confidently patched his perspective by adding:"Can't picture the US troops still being in Afghanistan next year". So, while the agreement stands to make a safe withdrawal, the deadline of May 1st poses a challenge if the exceeding violence alludes to any clue. With mounting pressure from the republicans and a synonymous example of withdrawal in Iraq, President Biden should ideally emphasize on withdrawal of the troops, even if not entirely. This would allow the Biden administration to elongate the negotiations to quench violence instead of retreating without question. However, execution is the key. Deviating from the agreement forged by Mr. Donald Trump or taking an aggressive stance could easily incite the chaos further: making the Afghan war translate into Biden's war for decades to follow.
Dual Use Technology Imports Aiding Pakistan's Covert Nuclear Programme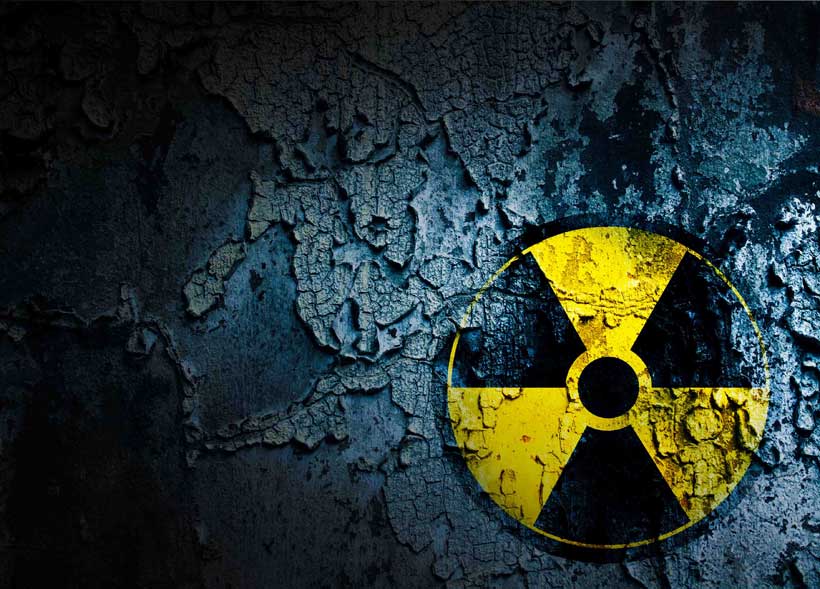 A recent threat assessment report by the Norwegian security agencies reportedly highlighted the unhindered exploitation of dual use technology by Pakistan. Norwegian authorities have determined Pakistan to be among the countries posing greatest threat to them. With this report, Norway became the latest country to raise alarm about the 'Pak' practice of bypassing all international safeguards in gaining latest nuclear technology on the pretext of using it for education and health.
However, Norway is not the only country to realise the immense risk stemming from transferring critical technologies to Pakistan. Its assessment follows several other countries' public acknowledgement of the nuclear threat posedby Pakistan. Czech Republic in its report titled "Annual Report of the Security Information Service for 2019" also drew global attention towards Pakistan misleading the world in procuring internationally controlled items and technologies to aid its nuclear programme.
The evidence of Pakistan's covert nuclear programmes go well beyond these reports. In 2019,the US Department of Justice indicted five persons associated with a Pakistan based front company for operating a network that exported US origin goods to Pakistan. The indictment identified 38 separate exports involving 29 different companies from around the country between September 2014 and October 2019. The network used to conceal the true destinations of the goods in Pakistan by showing front companies as the supposed purchasers and end users. However, US Justice Department statement disclosed that the goods were ultimately exported to Pakistan's Advanced Engineering Research Organization (AERO) and the Pakistan Atomic Energy Commission without export licenses. Both AERO and PAEC are on the US Commerce Department's Entity List, which imposes export license requirements for organizations whose activities are found to be contrary to US national security or foreign policy interests.
Similarly, German authorities disclosed in 2020 that Pakistan had sought technology for weapons of mass destruction (WMD) "in order to retain a serious deterrent potential against 'arch enemy' India". The agency provided a detailed account of Pakistan's efforts to steal information and material about nuclear weapons.
However, to fulfill its destructive agenda, Pakistan does not shy away from using the name of its poor public and students. Its government has repeatedly claimed that it seeks the dual use technologies for social and economic upliftment of the country by utilizing the technology in its health and education sectors.
But, these baseless arguments no longer seem to cut the ice with western countries. Meanwhile, on their part, Pak officials have complained against the latest Norwegian report on grounds that other countries may deny access to technology to Pak students for their advanced studies and Pakistani researchers would be refused admission to International institutes and universities. However, the Norwegian authorities have maintained their stance as based on independent assessment of the issue, including confidential inputs.
Several instances of Pakistan having gained access to dual technology in the garb of peaceful purposes have come to light in the recent years. And the risk continues considering Pakistan's terror background and its history of stealing technologies from different parts of the world. It is the unsavory reputation of Pakistan as a troublemaker that has gone global and the country is viewed with suspicion even when humanitarian considerations come to fore.
Given the poor governance standards and history of failure of civil institutions in Pakistan, these observations provide a justification for apprehensions of the western countries. It remains to be seen whether these disclosures lead to sanctions or new export controls against Pakistan or the country again succeeds in misleading the world by playing victim's card.
Kickbacks in India's defence purchases
Prime minister Narendra Modi of India boasts his government of being corruption- free. But, his claim has become questionable in the light of recent audit of Rafale purchase in France.
India had ordered 36 of these fighter aircraft from France in September 2016. The 7.8 billion government-to-government deal for 36 fighter jets was signed in 2016. The Indian Air Force has already raised its first squadron of the Rafale jets at Ambala and is due to raise the second one at Hasimara in West Bengal.
India expects to receive more than 50 percent of these fighters by April-end. The first batch of five Rafale jets had arrived in India on July 28 and was officially inducted on September 10 by the government.
In a startling disclosure, the French Anti-Corruption Agency, Agence Française Anticorruption
has announced that their inspectors have discovered an unexplained irregularity during their scheduled audit of Dassault. According to details, "the manufacturer of French combat jet Rafale agreed to pay one million euro to a middleman in India just after the signing of the Indo-French contract in 2016, an investigation by the French publication Mediapart has revealed. An amount of 508,925 euro was allegedly paid under "gifts to clients" head in the 2017 accounts of the Dassault group ( Dassault paid 1 million euro as 'gift' to Indian middleman in Rafale deal: French report India Today Apr 5, 2021). Dassault tried to justify "the larger than usual gift" with a proforma invoice from an Indian company called Defsys Solutions. The invoice suggested that Defsys was paid 50 per cent of an order worth 1,017,850 for manufacturing of 50 dummy models of the Rafale jets. Each dummy, according to the AFA report, was quoted at a hefty price of 20,357. The Dassault group failed to provide any documentary evidence to audit about the existence of those models. Also, it could also not explain why the expenditure was listed as a "gift to clients" in their accounts.
Shady background of Defsys
Defsys is one of the subcontractors of Dassault in India. It has been linked with notorious businessman Sushen Gupta. Sushen Gupta. He was arrested and later granted bail for his role in another major defence scam in India, the AgustaWestland VVIP Chopper case.
The Enforcement Directorate charged Sushen Gupta for allegedly devising a money-laundering scheme for the payouts during the purchase of the helicopters.
Rampant corruption in India
Corruption in defence deals is a norm rather than an exception in India. They did not spare even aluminum caskets used to bring back dead bodies from the Kargil heights ("coffin scam"). Investigations into shady deals linger on until the main characters or middleman is dead. Bofors is a case in point.
Why investigation of defence deals since independence recommended
India's Tehelka Commission of Inquiry headed by Mr. Justice S N Phukan had suggested that a sitting Supreme Court Judge should examine all defence files since independence.
Concerned about rampant corruption in defence purchases allegedly involving Army personnel, he desired that the proposed Supreme Court Judge should by assisted by the Central Vigilance Commission and the Central bureau of Investigation.
He stressed that unless the existing system of defence procurement was made more transparent through corrective measures, defence deals would continue to be murky. He had submitted his report to then prime minister Atal Behari Vajpayee, but to no avail. The Commission had examined 15 defence deals including the AJT, Sukhoi, Barak missiles, T-90 tanks, tank navigation systems, simulators, hand-held thermal. imagers, Karl Gustav rocket and Kandla-Panipat pipeline. The irregularities in the scrutinised defence deals compelled the Commission to suggest de novo scrutiny of all defence purchases since independence.
Tardy trial
The courts have absolved Rajiv Gandhi of involvement in the BOFORS scam. However, a considerable section of Indian people still believes that 'Mr. Clean' was not really so clean. The BJP exploited Rajiv's acquittal as an election issue. Kuldip Nayyar, in his article "The gun that misfired" (Dawn February 14, 2004) laments, "There was practically no discussion on Bofors-guns kickbacks in the 13th Lok Sabha which has been dissolved for early elections. Once Rajiv Gandhi died the main target – the non-Congress parties lost interest in the scam".
According to analysts, the mechanisms of public accountability in India have collapsed. Corruption has become a serious socio-political malady as politicians, bureaucracy and Armed Forces act in tandem to receive kickbacks. The anti-corruption cases, filed in courts, drag on for years without any results. To quote a few case: (a) There was no conviction in Bofors-gun case (Rs 64 crore), because of lethargic investigation (the case was filed on January 22, 1990 and charge sheet served on October 22, 1999. Among the accused were Rajiv Gandhi, S K Bhatnagar, W N Chaddha, Octavio, and Ardbo. The key players in the scam died before the court's decision). (b) No recoveries could be made in the HDW submarine case (Rs 32.5 crore). The CBI later recommended closure of this case. (c) Corruption in recruitment of Armed Forces.
Legal cover for middlemen
Central Vigilance Commissioner P Shankar had alleged (October 2003): "The CVC had submitted its defence deals report on March 31, 2001. Yet a year later, the government has not conducted the mandatory departmental inquiry to fix responsibility". Shankar explained that the CVC had examined 75 cases apart from specific allegations made by former MP Jayant Malhoutra and Rear Admiral Suhas V Purohit Vittal. Malhoutra's allegations were about middlemen in defence deals. After his report, the ministry lifted the ban on agents in November 2001 to regularise the middlemen. Purohit, in his petition in the Delhi HC on a promotion case, had alleged unnecessary spare parts were bought from a cartel of suppliers instead of manufacturers, at outrageous prices and at times worth more than the original equipment.
Past cases forgotten to continue business as usual
There were ear-rending shrieks about the Taj-heritage corridor case, Purulia-arms-drop case and stamp-paper cases. Indian Express dated November 11, 2003 reported that the stamp-paper co-accused assistant Sub-Inspector of Police drew a salary of Rs 9,000, but his assets valued over Rs 100 crore. He built six plush hotels during his association for 6 years with the main accused Abdul Karim Telgi. The ASI was arrested on June 13 and charged under the Maharashtra Control of Organised Crime Act. Investigations by the Special Investigating Team (SIT) probing the stamp scam had found that the ASI Kamath accepted Rs 72 lakh from the scam kingpin, Abdul Karim Telgi, on behalf of IGP Sridhar Vagal.
The problem is that the modus operandi of corruption ensures that it is invisible and unaccounted for. There are widespread complaints that the politicians exercise underhand influence on bureaucracy to mint money. For instance, the Chief Vigilance Commissioner complained to Indian Prime Minister (November 8, 2003) that at least "six cabinet ministers, handling key infrastructure ministries, are harassing chiefs of public sector undertakings for 'personal favours', and in some cases even for pay-offs".
For example, one PSU (Public Sector Udertaking) chief is said to have complained that he was asked to get Rs 20 crore delivered to his minister's party office and when he refused, he was "denied" an extension. Indian Express dated February 19, 2004 reported, under reportage titled "Figuring India" that 'Rajiv Pratap Rudy is only one in a long line of ministers who have misused the funds and facilities of Public Sector Undertakings". The newspaper appended the following bird's-eye view of the funds (available for corruption) at the PSUs command: Rs 3, 24,632 crore total investment in PSUs, Rs 36,432 crore profits, 12,714 crore profits of monopolies in petroleum, Rs 5,613 CRORE profits of monopolies in power Rs 7,612 crore, profits of monopolies in telecom Rs 10,388 crore, Rs 61,000 crore invested in PSUs in 1991-1998, Rs 19,000 crore returns during 1991-1998."
Corruption as proportion of gross Domestic Product
Professor Bibek Debroy and Laveesh Bhandari claim in their book Corruption in India: The DNA and RNA that public officials in India may be cornering as much as ₹921 billion (US$13 billion), or 5 percent of the GDP through corruption.
India 86th most corrupt (Transparency International corruption ranking Jan 29, 2021)
India's ranking on the Corruption Perception Index– 2020 is 86. The index released annually by Transparency International ranks 180 countries by their perceived levels of public sector corruption according to experts and business people. It uses a scale of zero to 100, where zero signifies the highest level of corruption and 100 is very clean.
All-round corruption
In India, anti-corruption focuses on big ticket graft. But it is petty corruption that hurts common people more. Both need to be weeded out. A former World Bank president Robert Zoellick once said, "Corruption is a cancer that steals from the poor, eats away at governance and moral fibre, and destroys trust."
According to Transparency International, CPI-2020 shows that corruption is more pervasive in countries least equipped to handle Covid-19 and other crises. "Covid-19 is not just a health and economic crisis. It is a corruption crisis. And one that we are currently failing to manage," Delia Ferreira Rubio, chair of Transparency International said. "The past year has tested governments like no other in memory, and those with higher levels of corruption have been less able to meet the challenge. But even those at the top of the CPI must urgently address their role in perpetuating corruption," she added.
Concluding remarks
Click Wikipedia to know that Narendra Modi's "Net worth" is "₹ 2.85 Crore" (June 2020). This figure defies his humble financial background. He has a penchant for hobnobbing with "crony capitalism". It appears he is worth a lot more. Those who make illicit money have a knack to hide it.