Welcome to springtime, is this a gentle rain of currency; manna from heaven or a hailstorm of debt? The mini-micro-small-medium-enterprise economy of the USA now gets some amazing opportunities. Suddenly, on the grassroots economic development frontiers, new eruptions, new realities but simultaneously all around the world, nation-by-nation, city-by-city,pandemic recovery forcefully teaches us some new global-age mantras.
Stillness is death: How constant learning, constant disruption, and constant advancements, constant collaborative dialogue brings new perpetual life to enterprise. How continuous optimization of self-discovery achieves new heights. How does continuous quality production open global doors to exportability? All moving in simultaneous synchronization seeking collaborative engagements for common good, all designed for all to grow together, hence, now new definitions urgently required; here are new opportunities for the USA when triangulated they become pillars of growth.
Emergence of new corporate math: A $1000, investment in technology buys digital solutions, which were million dollars, a decade ago. Today, a $1000 investment buys on global-age upskilling on export expansion that were million dollars a decade ago. Today, a $1000 investment on virtual-events buys what took a year and cost a million dollar a decade ago. Today, any micro-small-medium-enterprise capable of remote working models can save 80% of office and bureaucratic costs and suddenly operate like a mini-multi-national with little or no additional costs.
Not your simple parks, these are tactical and combative battlefields in search of new warriors, ready with new mobilization of talents. Just like when the desktop revolution turned the business world upside down. We are on a crossroads of passing through the eye of the needle.
Recovery: Will $2 trillion save the midsize business economy of America? President Biden is delivering on the promise to build a great US economy and avoid trade-wars, therefore, on table, internal skill-wars to upskill and reskilling-working citizens to stand up to global competitive standards is now top priority. Nations of the world now measured by new standards of skilling and re-skilling for the new world, observe how the last tectonic shifts started and changed the power-map of the world during our recent 'computer-age' transformation.
Now is the time for national mobilization of entrepreneurialism on digital platforms of upskilling for exportability, for some 200 nations and 10,000 cities. Imagine if SBA the Small Business Administration of USA mobilized selected 10 Million SME for digital platforms for rapid-fire upskilling of exporters and reskilling of micro and small-medium manufactures to quadruple productivity, performance and profitability leading to additional new jobs creations. This is like a Marshall Plan but in reality more like a turnkey digital platform economy maneuver seeking right and authoritative leadership. Imagine if doubling or quadrupling of productivity created 10 new jobs, this would add 100 million new jobs in 1-2 years. Maybe not the best jobs but surely secure local grassroots prosperity.
Now new combinations of power play: "Work + Office + Health + Money + Politics + Globalization" suddenly,all morphed into one gigantic blob of global calamity, forcing new challenges, creating new thinking and getting the world on brand new combinations of growth tracks.
Now is the time for trade groups to come together, Local Department and Agencies, Trade Associations and Chambers across USA must shine in participating on various aspects to boost their own local presence and their own memberships across the board.
Now the new trade winds: Allow micro-small-medium enterprises a tax-free window on the first USD$5-10 million revenues in exports, this will create local jobs and bring foreign exchange. Allow micro-small-medium enterprises free access to all dormant Intellectual Property, Patents rolled up due to lack of commercialization as Academic Experts on innovative technologies and related skills on free voucher programs. Allow micro-small-medium enterprises free full time MBA as 12 months interns so MBA graduates can acquire some entrepreneurialism while enterprises may uplift their ideas in real practice. Allow Million qualified overseas entrepreneurs to park within a nation for 5-10 years under a special tax-free visa program. Allow National Mobilization of Entrepreneurialism Protocols mandated to engage trade and exports bodies. Allow National Scoring of entrepreneurialism to measure, differentiate talents, and separate out pretenders.
Now the immediate task and difficult questions: Start byIdentifying local national regions ready for national mobilization of entrepreneurialism. Select chambers and trade associations in agreement on upskilling small medium enterprises. Organize harmonious effort to uplift women entrepreneurs on the national stage. Introduce fast-track options to upskill local leaderships such economic deployment bodies. Identify, when simultaneous synchronization uplifts upskill of 1000 to 100,000 SME on a fast track basis, what is blocking? Select solid agenda and contents for high quality umbrella debates streamed weekly to all stakeholders locally or nationally. Identify, when such issues are not new funding hungry, they are execution starved, who is stopping? Where are the top global-scale skills and deployment models?
Now the urgency demands qualified execution; Success at times is failure management; failure is often about a lost battle, but not about a lost war, the ultimate success is not necessarily about winning the war, success more about understanding of the battlefield, as the real victory hidden outside the war. ExpothonWorldwide,relentless in pursuit and authoritative with action,is tabling a very bold new agenda and starting a special high-level global series of virtual events in coming months. Going forward, the virtualization of the national economies will boost vertical sectors to new heights, globalization creates new links to global exportability, therefore, grassroots prosperity and upskilled performance must adjust to absorb the new loads. Study more on Google.
Nevertheless, rewarding algorithmic-masseuses to create spike on economic data where 'value-manipulation' the massage-oil, needs review, but rewarding tabulation of 'real-value-creation' and outpouring of hidden entrepreneurial talents of the citizenry summed as national treasures of economy, a new thing. The reward of good economy is growth of local grassroots prosperity and not some selective glitter, just like admiring the 'shiny-cities' while ignoring the 'tent-cities'. A great bright future awaits the midsize business economy of USA…
The rest is easy
How to incorporate the environment in economic ventures for a sustainable future?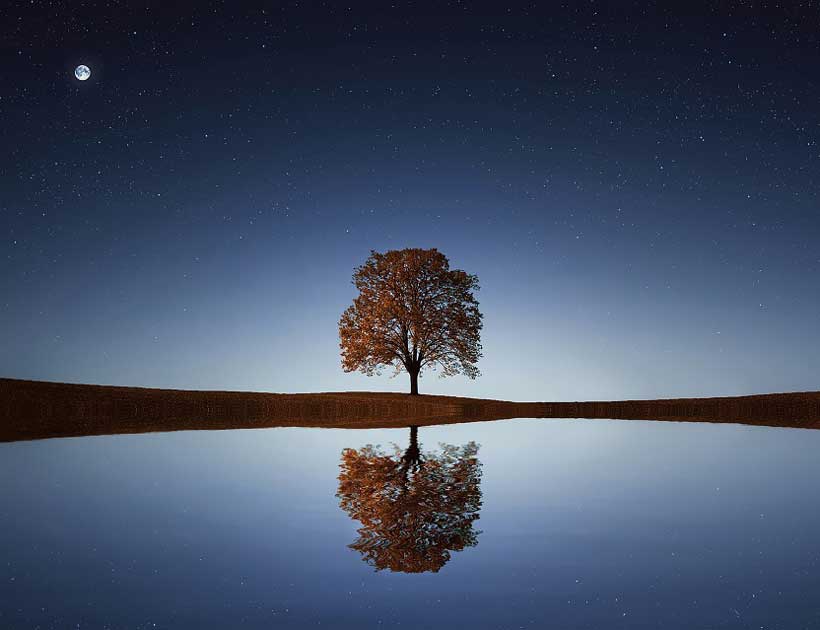 We are in the phase of world history where economic development and protection of environment must go side by side. People living in the developed part of the world will hardly want to give up their current lifestyle and people living in the developing part want to be more like the developed but in this process, we cannot separate environment from economy. Environment provides the incentive for economic growth and prosperity; providing the raw materials and resources we need for production of goods, certain climates and temperatures are required for the growth of specific plants and are very crucial to agriculture industry and the environment is what absorbs the pollution and waste we produce from all this industrialization. Protection of the environment means we mark ourselves safe from economic degradation and provide safe space for healthy functioning of economic and social activities. If we preserve the environment we control the risks of drought, heat waves, cold spells and floods, regulate the air quality, the temperature, the climate, the clean supply of water, the contamination of soil, cycling of nutrients in the ecosystem and management of carbon. Since agriculture can be regarded as the primary industry, crucial to feed people, people who then operate other industries, it is very important to safeguard the environment that feeds us and nurtures us and the environment that we live and grow in. Today, the world economy is facing serious environmental hazards. Climate change, loss of biodiversity and ecosystems are some of the global problems that need immediate collective action by states since this issue engulfs the whole of mankind. Therefore, economists and environmentalists have in the recent years taken this subject with full zest. How can economic growth and environmental protection go hand in hand? Environmental policies integrated with economic policies can be implemented and pursued by states to ensure sustained and prolonged environmental human well-being and continued simultaneous economic growth for states both at the national and international level, ending in a win-win situation.
Natural resources are salient to economic development but at present many prime resources and ecosystems are depleting which poses a grave situation for states and their economies. To tackle this concern, natural resources need to be used in a reasonable manner and adopting and improving technology be propagated in such a way that the use of natural resources is made more efficient and long lasting. Use of newer and modern product designing which meets the needs of the current times, needs to inculcated. The consumption of natural resources beyond the point that hampers economic growth also needs to be avoided. The vitality of technology and innovation in limiting environmental hazards is being stressed, this is also beneficial for businesses and industrialization. This is because preservation of environment is itself a form of economic development and growth. People who come up with the ideas and engineering for environmental friendly products; such as the water and air pollution control, treatment and purification technologies, make money and businesses out of these services, thus contributing to the economy. Similarly, wind mills and solar systems are now a multimillion-dollar business themselves. If environment protection is putting some older technologies and practices out of work, it is also creating incentives for modern technologies and creating more job opportunities in the field. States should thus, make an industrial shift to equipment and products that have a low carbon usage and efficiently use resources. In the real estate sector, places with better and healthier environment and surroundings are priced more than other counterparts for example, a building next to a park or green belt will have higher value than a property which is not next to any place green. This points to the concept of "hedonic pricing." It refers to the difference in pricing due to the associated environmental aspects, in otherwise similar products. Better environment also contributes to the development of human capital. The presence of a green park will not only add to beauty and better air quality but it will also encourage a lot of people to physically exercise.
Due to the growing scarcity of resources, governments of the world should introduce the policy of "common property regime," which avers that resources such as land, water, certain habitats and the atmosphere be made common property for all. The problem is that there are no property laws for these resources and people use it as a free dump for human waste and waste products from economic activities. This includes various water bodies for example, irrigation systems and canals, forests, fishing areas etc. Concise and clearly enforced rules should be put in place, exercising the limits put on some activities such as excessive fishing or cutting of forests, putting a limit on the accessibility to these resources, keeping a check on the carbon footprint of some groups, organizations or events or even putting some specifications on their use such as tax or making recycling or reuse mandatory. The shift from already existing practices to newer ones that are more environment-friendly will be costly and it will take time but it is more important now than ever and more beneficial for us in the long run. Environment policies of these sorts reframe the economic structure. The cost of using these resources should be closed in according to the social cost of putting the health of the public at risk. Restructuring of the economic and environmental structure helps a country's economy by lessening the environmental hazards that the country might face and by making the state more buoyant and resilient in the face of these environmental changes and risks. This can also prove to be a powerful driving force for innovations and ideas.
States are often in the race to increase their GDP. GDP only measures the material values of goods and services and does not take into account the well-being of humans including the health and education quality, living standards, income and environmental conditions. Economic growth, nonetheless, is a prime force for improving human well-being and states incorporate social, political and environmental goals in the well-being domain through these economic activities. The Kuznets curve is a graph to explain the relationship between the growth in economy/GDP and the quality of environment. States can keep this model in mind while reformulating their economic and environmental policies, in accordance to the history of environmental degradation they have endured and the future remodelling they need to follow. It is characterized by an inverted U-shaped relation between GDP per capita and environmental quality. Since we have already crossed the point for environmental degradation, it is now time to think for the decline in the degradation. Initially, when the GDP grows, so does the degradation of environment but after a certain point, the increase in GDP no longer degrades the environment further. This is because at lower income levels, the income is completely spent on meeting the basic survival requirements. When the income increases to a certain point, people and states should start thinking of the bargain that material does with the environment, this should be reflected in their behavioural change. After this point, states should start giving up further unnecessary consumption and focus more on environmental rehabilitation. Another possibility seen through this graph is that industries might see profit in enhancing production quickly, but as demands are met and resources become scarcer, more green, cleaner and resource efficient technology is introduced. Societies, in this way, also go from agriculture-based economy to manufacturing-based economy and finally to service-based economies, releasing the lowest levels of pollution. An example can be of EU rules and regulations. Waste water used to get dumped directly into the streams or rivers, but now it gets treated first before releasing. There are barely any housings left in the EU now that are not connected to solid and water waste disposal and treatment networks.
If states and the firms operating in those states take up eco-innovations and eco-friendly measures, they will actually be at advantage because investors like banks and various funding institutes are more likely to invest in sustainable businesses that will stay operational a long time, than those that are dependent on the environment in these challenging times. Firms that run on eco-friendly terms will also stay ahead of the taxes and regulations charged on using environmental resources. This will prove to be very cost efficient for them and they will not have to change their action plans according to any new regulations or increases in costs. Greener and cleaner practices and equipment can also truly reduce the waste an industry produces, in turn increasing the output and ensuring sustainability. This adaptation to cleaner practices can also lead to innovations and new ideas and practices starting right from the household or individual level. UK is one of the countries that is high on the ranks of eco-innovations, thanks to general understanding and cooperation among firms to pursue sustainable development. Furthermore, statistics show that companies that are currently focusing more eco-innovations are growing at the rate of 15% annually while their counterparts that are not focusing on the same, are not enjoying any climb in their profits[1]. Most of these businesses (based in Europe) are small to medium scaled and they are adaptable in nature. They are benefitting from the European commission's stance on promoting eco-friendly businesses. Public Relations advantages and marketing superiority is also pretty clear in eco-innovation ventures.
A commendable example of improving the environmental conditions while also not compromising on the GDP and economic development, is that of China. China has been time and again accused of having a huge carbon footprint, which directly impacts the ozone layer which is communal to all mankind. States that are not even at par with the fumes and industrial waste that China produces, are today in the list of states most affected by climate change and global warming, including Pakistan and many of the Gulf nations. China has thus taken the role of global leadership in the field of environmental protection. China has been standing true to its 2015 Paris agreements on cutting down of greenhouse emissions. It was able to do so by spreading awareness and education from the grass-root level. In the period of only a few years, China has drastically improved the air quality in many of its larger cities. Solid waste management and sorting is a major step taken to restrict illegal dumping of garbage. Restrictive policies and heavy fines are imposed if an individual breaks the rules. Renewable energy generators like the wind and solar panels, have been put to use to meet nationwide energy requirements, which ensures cost effective power. In the year 2017, China nationally introduced the concept of "National emissions trading system," which formed a market for the buying and selling of carbon dioxide emissions allowances. It regulates the quantity of emissions and carbon footprints that an individual, firm or an event is allowed to produce. All of this simultaneously helps China to become more energy sufficient and assists economic reforms while also improving the quality of ground-level air. Some states in the USA are taking up the initiative of green or clean economy with full fervour. California for example, set a target to achieve carbon neutrality by the year 2045, while the clean energy sector is also opening opportunities for jobs. One of the incentive taken in the goal was stricter vehicle exhaust emission rules[2].Nevada also passed a legislation to increase the energy it makes to up to 50% through renewable energy sources, by the year 2030[3]. Rules and regulations have also bene proposed to reduce the emission of harmful air pollutants including those that are short-lived such as methane, CFCs and HFCs. Developing countries like Pakistan have also addressed the climate issue and the Pakistan Premier launched the "Billion Tree Tsunami" plantation campaign to curb deforestation, an issue rampant in the north of the country. In conclusion of this paper, in light of all the examples and recommendations, I would say that the long term benefits, mutual to all, outweigh the costs of taking a leap from existing economic practices to those that are eco-friendlier.
---
[1]"Eco-innovation for better business," Business Green, accessed October 23, 2020, https://www.businessgreen.com/sponsored/2409410/eco-innovation-for-better-business
[2] "California Air Quality: Mapping the progress," U.S News. November 6, 2019.https://www.usnews.com/news/healthiest-communities/articles/2019-11-06/california-air-quality-mapping-the-progress
[3]Chandler Green. "7 ways US states are leading climate action," United Nations Foundation. May 30, 2019, https://unfoundation.org/blog/post/7-ways-u-s-states-are-leading-climate-action/
Future of Work: Next Election Agenda 2022
During the last millennia, never ever before did the global populace ended up inside one single test tube? Observe, the commonality of the pandemic problems, nation-by-nation, city-by-city and person-by-person how simultaneously and harmoniously the sufferings spread out arousing questions, forcing new thinking on global focalism demanding new alternates for losing faith in institutions and their own governments and economic models.
Every few decades, now and then, there have been many similar shifts of continental restlessness but never ever on such an entire global scale with so many identical similarities. Ignoring this global behavior by national leaderships will become a big jolt in time. Now Covidians; pandemic experienced fighters and survivors of body bags, sufferers of isolation, quarantine, or occupational displacement replacement, and misplacement now harmoniously they are calling out…aloud.
The world may hear their callings; listening is now for the national leaderships: The global populace today is far more knowledgeable about what current political punditry capable of measuring and alternately prefers using dog-whistle rhetoric to score points on tribalism. If there are some 200 nations, some 10,000 cites, there are also some 100 national elections scheduled within the next 500 days… national leadership must demonstrate their literacy to read futurism. Identify their local teams with the right expertise to address national challenges, urgently respond with right answers, and develop clear narrative to address realities.
Here are some cold facts and some warm realities.
The New World: The post pandemic vaccinated 'world' would be a dramatically different world; some 50% of the workers of the world may not return. Some 50% of big and small businesses simply may never open and some 50% of "business + real estate + education + travel + consumption" models may change forever. The behavioral economical impact may linger for decades. So what will happen?
The New Economies: The Post pandemic 'economies' will be dramatically different; before the pandemic, in slow motion, the middle class economies the western world systematically destroyed, now current cycles making the upper gatekeepers of the cash flow many, many times stronger and the bottom feeders many, many times weaker. The wide chasms will create divides, force new thinking. So what will happen?
The New Technologies: The post pandemic 'technology' will morph the new world with new speed; execution and deployments in all directions, because the top layers of wealth have now all the required budgets powers and skills far more greater than what their own national leaderships can ever handle. National leaderships must demonstrate enough skills or obediently become Oligaristan and take orders. Observe how many big and small countries already trapped like this today. The future is also about global-age speed. Such global scale transformation would be comparable to when 'horses' were replaced by 'trains' but it took over a century. This time such styles of behavioral transformations will happen just one afternoon. Like a switch, either you are in or out. Humanly adjustments will create shocks strong enough to slowly crack open the mind to face the new truth.
The New Future of Work:
Observe the hyper-accelerated advancements of technologies around the world and deduce how within this decade it will easily eliminate all physical involvement of humans from daily 'work'. The human body, physicality and muscularity, the hands, feet, pushing, lifting, moving, stuffing, all taken over by technology and thus leaving humankind all alone, segregated, isolated as an advanced specimen of unique experiences and sufferings no matter how fallible the outcome becomes but left only to 'think'.What will happen next when the global populace becomes "thinker-gatherers"?
Occupationalism: in search of new definitions and meanings on the future of work: The centuries old 9-5 model morphing into a 24x7x365 virtually alive model. Banned, should be commuting and cubical-slavery as inhumane, a new world of efficient-productivity and respectful occupationalism arises. Is now the time to get rid of HR as a fake abstract power of pushing and channeling human bodies in bureaucratic mazes rather uplifting to entrepreneurial adventures and global-age performances? Is this time to throw away mismatch-business-titles and find real experienced tactically trained coaches and experts to reorganize business models, where superior performances to compete on global stages become the basic platform of the enterprises?
If the vaccinated world is a few years away, the normality of economies still decade away. Stop currency-printing presses as without productivity nations start looking like dominos lined up for a fall. Now survival is not money but real performances on real value creation and not value-manipulations.
Election Agendas: only smart Leaderships will create smart economies: Rejuvenation of a nation only achieved with grassroots prosperity resulting in socio-economic-cultural progress, able to strive dreams to create harmony. No, this is not a Normal Rockwell's canvas, this is an awakening reality; where hungry for honest work for honest living and starved for respectable occupation on principles of common good, screaming in silence is the global populace. Are the national leaderships ready to hear this low frequency calling.
Unlimited printing of currencies will never save economies; It is the upskilling of citizens and reskilling of small and medium businesses and mini-micro-medium manufacturing intensely deployed to catch up the skills gaps lost during the last many decades. Only possible when all national agencies already mandated to foster economic growth reflect appreciation and equally all trade groups, associations, chambers type related bodies have the necessary skills to articulate and practice in such specialized arenas. A new global map of economy is emerging, calling new expertise.
Primarily, pandemic recovery also taught us new global-age mantra; "Constant learning, constant disruption, constant advancements, constant dialogues" All moving in simultaneous synchronization and with collaborative engagements for common good, all designed for all to grow together, hence, now new definitions urgently required;
Key Questions: Are cities and national regions ready for national mobilization of entrepreneurialism? Are national Chambers and associations in agreement on upskilling small medium enterprises? Is there a national agenda to quadruple innovative excellence and exportability? How skilled are local leaderships of agencies on such national-global deployments? How fast-track upskilling will add digital-mindedness and create quality exports centricity? How simultaneous synchronization uplifts upskill 1000 to 100,000 SME on a fast track basis? How these issues are not new funding hungry, they are execution starved, and so what is stopping? How a national umbrella created via Live Roundtable discussions and streamed to 100,000 stakeholders?
Stillness is death: How continuous disruption brings perpetual life to enterprises. How continuous optimization of self-discovery achieves new heights? How does continuous quality production open global doors on exportability?"Allow Million qualified foreign entrepreneurs to park within your nation for 5-10 years under a special full tax-free visa and stay program. Which nations have qualified dialogue on such affairs? Observe how hard, during the last two decades, nations across the world have tried incubators; today, mostly empty real estate projects. Governments and Academia were unable to create entrepreneurialism; however, the same governments created great armies. Trained to dig trenches in rain and sleep in open fields, they developed great officers, but not by drawing pictures of tanks on white boards or running around with water pistols in the classrooms. Bring in, land million entrepreneurs in your nation, and create 10 million plus jobs and new wealth in following years. Let your own institutions and frontline management learn how such economic developments created. Be bold, as the time to strategize passed now time to revolutionize has arrived". "Excerpted from keynote lecture by Naseem Javed, Global Citizen Forum, Dubai, 2013."
Now, reading the new trade winds: Allowmicro-small-medium enterprises a tax-free window on the first USD$5-10 million revenues in exports, this will create local jobs and bring foreign exchange. Allow National Mobilization of Entrepreneurialism Protocols mandated to engage trade and exports bodies. AllowNational Scoring of entrepreneurialism to measure, differentiate talents, and separate pretenders. Allowmicro-small-medium enterprises free access to all dormant Intellectual Property, Patents rolled up due to lack of commercialization as Academic Experts on innovative technologies and related skills on free voucher programs.
The astonishing new math in commerce today: AUS$1000, investment in technology buys digital solutions, which were million dollars, a decade ago. A $1000 investment buys on global-age upskilling on export expansion that were million dollars a decade ago. A $1000 investment on virtual-events buys what took a year and cost a million dollar a decade ago. Today, any micro-small-medium-enterprise capable of remote working models can save 80% of office and bureaucratic costs and suddenly operate like a mini-multi-national with little or no additional costs.
Now, the urgency demands qualified execution; Success at times is failure management; failure is often about a lost battle, but not about a lost war, the ultimate success is not necessarily about winning a war, success more about understanding of the battlefield, as the real victory hidden outside the war.
Observe the nations of the world; are they real countries when their own constitution stays framed but not followed? Are they real nations when they have laws but no rules? Are they countries when they have national borders without any protections? Are they nations where they produce no real goods of any real value? Are they nations when they have shining economies that produce no real value creation or grassroots prosperities? Are they just open fields where people assembled seeking some latter day miracle? Are they some special grand schemed land projects serving special interests? The global populace now needs to clarify. A united and collaborative world needs new definitions of global maps and nations as the global populace seeks global common good to face the future.
Summary: Covidians are smarter as their sufferings have now influenced new global mindshare. The biggest ever loss to any nation today is ignoring untapped hidden talents of its citizenry, uplifting, upskilling and reskilling will save nations. This is an advanced intellectualism on human productivity, performances and creating real-value-creation, not to be confused with current techno-corrupt pamphlets based on crypto-economic ignoring human work over artificial intelligence and robotization. In response to such urgencies, Expothon Worldwide relentless in pursuit and authoritative in action is tabling a special "high-level-global-debate-series" via virtual events in coming months. Key players and gatekeepers from various countries, ready to highlight their talents and wisdom on such grassroots economic development frontiers should contact with some details. Save your own nations and study more on Google.
The rest is easy
Bringing cultural and creative industries back in the game
The lockdown and social exclusion interventions have highlighted the value of arts and culture for people's mental wellbeing – and, likely, health, due to the increasingly recorded psychosomatic effects of cultural access. But their benefits do not stop there. In terms of economic impact and jobs, the cultural and creative fields are important in and of themselves. They encourage creativity all around the economy and lead without any doubt to a variety of other socially beneficial networks, such as education, inclusion, urban regeneration just to name a few. Despite their vital role in our societies, culture and creatives industries are among the hardest hit since the outbreak of the Covid-19 pandemic, with major cities also having the highest concentration of work openings.
In these unprecedented times, with multiple crisis emerging almost on a daily basis, one after another, people – and local actors are for most, all round the world, turning to public support, desperately hoping for strong actions. Economy recovery plans announced by governments have been a first very encouraging sign. But despite all efforts, following a review of the overall landscape of the cultural sector across the globe, policies to help businesses and employees during the pandemic may not be well-suited to the sector's non-traditional business models and modes of employment. Policies should harness the economic and social impacts of culture in their wider recovery packages and efforts to transform local economies, in addition to short-term funding for artists and businesses from both the public and private sectors.
According to the OECD report ''Culture shock: COVID-19 and the cultural and creative sectors'', Cultural and Creative Sectors (CCS),including tourism, are among the most impacted by the present situation, with job losses varying from 0.8 to 5.5 percent of total employment across the creatives sector. It has been witnessed that social distancing policies have the greatest impact on venues-based industries (such as museums, performing arts, live music, concerts, cinema, and so on). The sudden decline in sales has put their financial stability in jeopardy, resulting in lower-wage earnings and layoffs, with ramifications for their suppliers' value chain, both innovative and non-creative.
Because of a variety of factors, the consequences can last a long time. In the coming months, if not years, the effects of the recession and a decline in cultural sector investment might have an impact on the development of cultural products and services, as well as their diversity. Lower levels of international and domestic tourism, a drop in purchasing power, and reductions to public and private funds for arts and culture, especially at the local level, may accelerate this worrying growth in the medium term. And unfortunately, this is only the tip of the iceberg.
And it goes without saying that the downsizing of cultural and artistic industries would have a detrimental effect on cities and regions in terms of employment and revenues, levels of innovation, public well-being, and the richness and inclusion of communities in the absence of responsive public funding and recovery strategies. This though is inspiring dread. With vaccination programs promising us to get our ''normal lives" back in a near future, can we imagine actually living in a place with less theatres, less museums, less creativity? At a time when some major cultural institutions are on the verge of bankruptcy, having to choose between keeping their loyal employees or selling a master piece, this horror script is closer than ever. On top of that, the crisis has brought to light the financial vulnerability of some of the sector's producers. Indeed, microbusinesses, non-profit organizations, and artistic practitioners make up the majority of the cultural and creative industries, which are frequently on the edge of financial viability. For the provision of innovative goods and services, broad public and private cultural institutions and companies depend on this diverse cultural ecosystem.
The dysfunctionality of public assistance programs that are inadequately applied to cultural and creative sectors business models and job opportunities has created more trouble for this sector. In view of the pandemic, national and local governments around the world have indeed adopted a slew of initiatives to support workers and companies, but many of them, especially those not aimed at CCS, are unsuited to the industry's peculiarities. Jobs and state benefits programs are not always available or tailored to the modern and non-standard types of work that are more unstable and prevalent in the CCS. And this is how we fail at bringing back to life such a vital sector. From an economic point of view, but also societal.
But there is hope. There are solutions. Proposals. Specific policies, targeting the core of the problem, can be implemented at corporate and government level to enhance the cultural sector's growth. Indeed, first of all, both private and public sectors need to work hands in hands if we want to give a chance to the creative industries to recover from this pandemic, and be part of the global recovery we are all craving for. In the short term, it should be made sure at government level that public support for COVID-19 relief does not discriminate against cultural and creative sector businesses and employees because of their non-traditional business models and job contracts. Furthermore, initiatives shall be taken to increase the effectiveness of policy initiatives, CCS network organizations, self-employed workers, small cultural and innovative enterprises, and sectoral employer organizations were consulted. By simplifying eligibility requirements and making them open to hybrid types of jobs, gaps in self-employment support systems can be filled. In addition, non-profit organizations should be included in funding programs aimed at helping small companies retain workers along with assurances that the funding for cultural organizations exceeds artifacts. On the medium and long term, private and government bodies should promote greater complementarities between culture and other policy sectors. For instance, advances in the cultural and creative sectors can also benefit education, especially in the use of new digital tools based on gaming technology for example and new forms of cultural material. Greater collaboration between health care and the cultural and artistic sectors will help to enhance well-being, prevent disease, or postpone its occurrence, encourage the development of healthier behaviors, and prevent social isolation. Development of new local cultural tourism strategies that resolve several large-scale or intensive tour operators' socially and environmentally unsustainable practices. There is indeed a very wide range of possibilities. Endless possibilities within our reach. The potential is unlimited if only we decide to seriously consider it.