One in three travel destinations still fully closed to international tourists
Around a third of 217 world travel destinations surveyed remain completely closed to international tourists, as concerns grow over the impact of new coronavirus variants, and some governments reverse efforts to ease restrictions, according to a new report released by the UN World Tourism Organization (UNWTO) on Monday.
Among the destinations now off limits, more than half of them have been inaccessible to overseas travelers since 27 April last year.
Moreover, most of the former tourist draws affected, are in Asia, the Pacific and Europe, according to the UNWTO Travel Restrictions Report.
On the other side of the coin, more than a third of global tourism destinations are now partially open to international visitors, with Albania, Costa Rica, Dominican Republic, North Macedonia and Tanzania, lifting all COVID-19 related travel restrictions.
'Safe and responsible'
Noting that travel restrictions have been widely used to restrict the spread of the virus, Zurab Polilikashvili, UNWTO Secretary-General, stressed that "as we work to restart tourism, we must recognise that restrictions are just one part of the solution."
He further underscored that travel restrictions must be based on the latest data and analysis, and consistently reviewed "so as to allow for the safe and responsible restart of a sector upon which many millions of businesses and jobs depend."
Testing and quarantine
The report shows a growing trend in international destinations "adopting a more nuanced, evidence and risk-based approach" to coronavirus linked travel restrictions, said the UN agency in its news release on the report.
More countries are requiring tourists to present a negative Polymerase Chain Reaction (PCR) or COVID-19 antigen test for entry, as well as providing contact details for tracing purposes.
Just over 30 per cent of all worldwide destinations have made presenting negative test results their main requirement for entry, which the same proportion are making tests a secondary or tertiary measure.
So far 70 world destinations have adopted such an approach, with additional quarantine requirements. Around a third of these destinations are Small Island Developing States (SIDS) in the Americas.
Remaining cautious
According to UNWTO, many governments have advised their citizens to avoid non-essential travel abroad, including governments of the top ten destinations who have adopted that policy, which received 44% of all international tourists worldwide, according to figures from March 2018.
How they review policies in the light of the pandemic, will play a critical role in restarting and restoring global tourist flows in the months ahead, said the report.
UNWTO and NEOM Launch 'Tourism Experiences of the Future' Challenge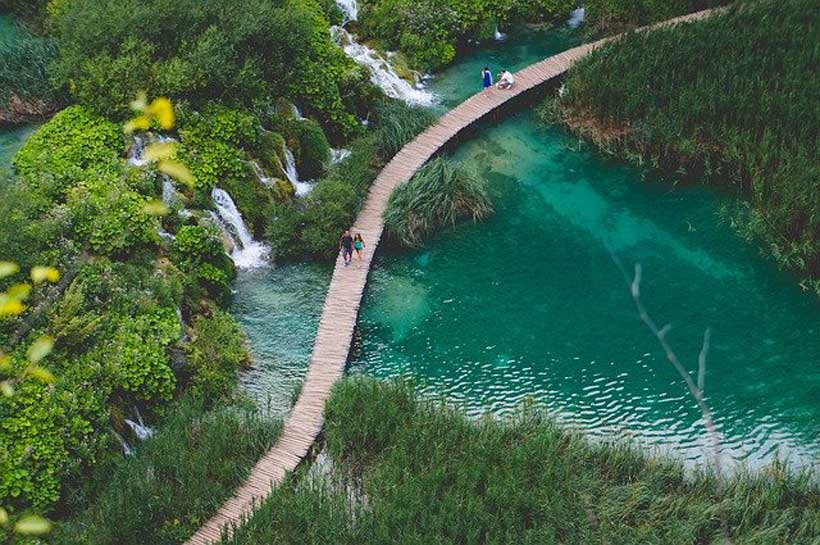 The 'Tourism Experiences of the Future' challenge will source innovative ideas and disruptive business models related to the tourism needs of the future, in line with growing demand for new experiences. All proposals must be aligned with the Sustainable Development Goals and should include the introduction or adaptation of digital and technological elements, as well as being focused at least one of the following areas:
Optimizing and maximizing the potential of experiential tourism
Harnessing the positive impact of new technology
Alternative business models
Innovative experiences
The competition is the first national initiative dedicated to identifying new companies that will lead the tourism sector's transformation in Saudi Arabia. As well as established businesses, the competition also welcomes applications from Saudi Arabian start-ups and innovators with ideas capable of revolutionizing and inspiring tourists by presenting new ways and reasons to travel.
Applications are open until 2 November, with great interest expected, and participants must be Saudi citizens with legal capacity to enter into a contract. Successful projects will be selected based on various criteria, such as the degree of innovation, their viability and sustainability.
An Affiliate Member of UNWTO since 2019, NEOM is an accelerator of human progress and a vision of what a new future might look like. Located in northwest Saudi Arabia along the Red Sea, NEOM is ideally situated at the crossroads of the world, comprising a total area of 26,500 km². A special authority has been established to oversee NEOM, chaired by His Royal Highness Prince Mohammed bin Salman.
Time to rethink, transform, and safely restart tourism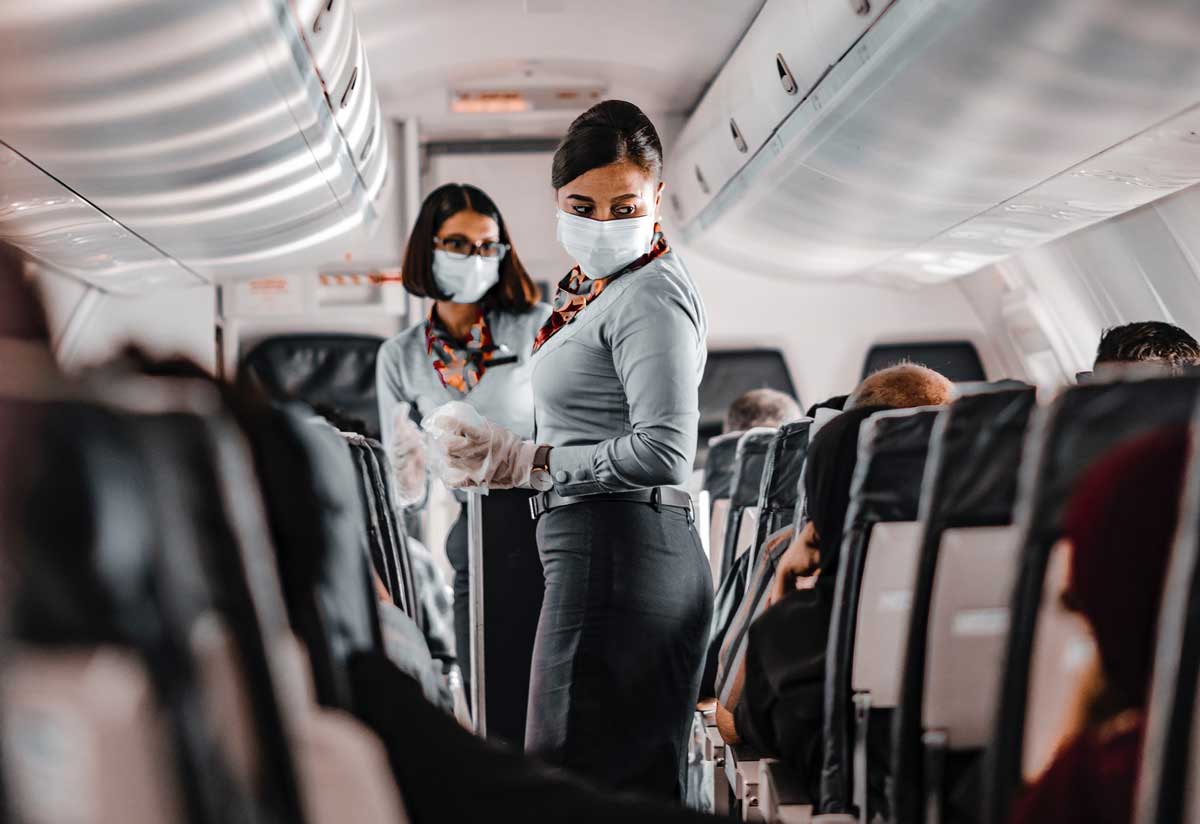 Tourism "touches almost every part of our economies and societies", enabling the historically marginalized, and "those at risk of being left behind, to benefit from development", declared UN Secretary-General António Guterres on Monday, marking World Tourism Day.
The impact of the COVID-19 pandemic on tourism could result in a more than $4 trillion loss to the global economy, according to a recent report from the UN Conference on Trade and Development (UNCTAD).
Emergency for developing countries
Highlighting the fact that in the first months of this year, "international tourist arrivals decreased by a staggering 95 per cent in parts of the world", Mr. Guterres said that tourism continues to suffer enormously due to the COVID-19 pandemic.
"This is a major shock for developed economies, but for developing countries, it is an emergency", he added.
"Climate change is also severely affecting many major tourist destinations, particularly Small Island Developing States", his message added. There, tourism accounts for nearly 30 per cent of all economic activity.
Tourism for inclusive growth
Acknowledging that many millions of livelihoods are in jeopardy, Mr. Guterres said that now it is "time to rethink, transform, and safely restart tourism".
"With the right safeguards in place, the tourism sector can provide decent jobs, helping to build resilient, sustainable, gender-equal, inclusive economies and societies that work for everyone", he added.
According to the United Nations specialized agency for responsible and sustainable tourism (UNWTO), tourism is a recognized pillar of most the Sustainable Development Goals (SGDs), particularly Goals 1 (poverty-elimination), 5 (gender equality), 8 (decent work and economic growth) and 10 (to reduce inequalities).
In his message, Mr. Guterres went on to call for targeted action and investment, towards green and sustainable tourism, "with high emitting sectors, including air and sea transport and hospitality, moving towards carbon neutrality".
Adding that everybody should have a say in how tourism shapes the future of our societies, the UN chief concluded that "only through inclusive decision-making can we ensure inclusive, sustainable growth, deliver on the promise of the SDGs, and transform tourism to fulfil its potential".
The sector could then become "an engine for prosperity, a vehicle for integration, a means to protect our planet and biodiversity, and an agent of cultural understanding between peoples", said Mr. Guterres.
Africa's Tourism Leaders Identify Investments as Key to Sustainable Recovery
The African Members of the World Tourism Organization (UNWTO) have met in Cabo Verde to strengthen their cooperation and advance plans for recovery and sustainable growth.
The 64th meeting of the UNWTO Regional Commission for Africa (CAF) saw 23 countries represented on the island of Sal, with 21 Ministers of Tourism joining five Ambassadors for the high-level event. Opening the Commission meeting, the President of Cabo Verde Jorge Carlos Fonseca offered a warm welcome to UNWTO's leadership and to all delegates. The President was joined by Cabo Verde's Minister of Tourism and Transport, Carlos Jorge Duarte Santos, and Prime Minister Dr. Ulisses Correia e Silva in reaffirming support of the highest political level for tourism and recognition of the sector as a driver of recovery and sustainable development.
Chaired by Christine Kaseba Sata, Ambassador of Zambia to Spain and Permanent Representative to UNWTO, delegates addressed the biggest challenges standing in the way of the sector's safe restart across the continent. Special emphasis was placed on the importance of speeding up vaccine rollouts across the continent, as well as addressing security issues that continue to have an impact on how global travellers perceive Africa as a safe tourism destination. Also on the agenda was the current level of connectivity between destinations, with improved air links the harmonization of travel protocols identified as an effective means for boosting regional tourism.
Tourism's restart 'essential'
Secretary-General Zurab Pololikashvili welcomed delegates to the Commission meeting, providing an overview of UNWTO's work during the ongoing crisis and how this is driven by the stated priorities of its African Member States. He said. "The continent is united in its determination to use the power of tourism to drive development and opportunity for all. And with coordination and targeted investments, African tourism can finally fulfil its unique potential."
Rebuilding trust in travel
In Cabo Verde, UNWTO Members were brought up-to-date on the development of the International Code for the Protection of Tourists, a landmark code aimed at helping restore confidence in travel. Members were also presented with an overview of the UNWTO General Programme of Work & Budget for the Period 2022-2023. Additionally, signalling a shared determination to keep moving forward even in challenging times, Members also held elections for key positions within UNWTO decision-making bodies ahead of the 24th General Assembly.
Building capacity
Running in parallel with the Commission meeting, UNWTO hosted capacity building workshops on innovation, digital marketing and investment These workshops were held ahead of the second edition of the UNWTO Global Tourism Investment Forum, opened by Prime Minister Dr. Ulisses Correia e Silva and featuring the participation of investors from Spain, Germany, Switzerland and the USA as well as public and private sector leaders from across Africa. Backing up the workshop on marketing, UNWTO also launched its new Brand Africa publication. Produced with key African Tourism Partners, the publication aims at helping destinations use effective branding to diversify and attract visitors.
Also in Cabo Verde, tourism leader celebrated the signing and approval of the UNWTO Declaration on the Future of Mobility and Sustainable Transportation, a commitment aimed at the better understanding of how investments can help make the sector greener while also encouraging greater cooperation between tourism authorities and transport providers. Concluding the Regional Commission meeting, UNWTO signed a Memorandum of Understanding (MoU) with the Government of Cabo Verde. The aim of the MoU is to enhance cooperation between UNWTO and the Ministry of Tourism to strengthen the country's branding, boost tourism education initiatives, and support research into the socio-economic impact of the sustainable development of tourism across Cabo Verde.