Here's How Tomorrow's Leaders Will Improve the World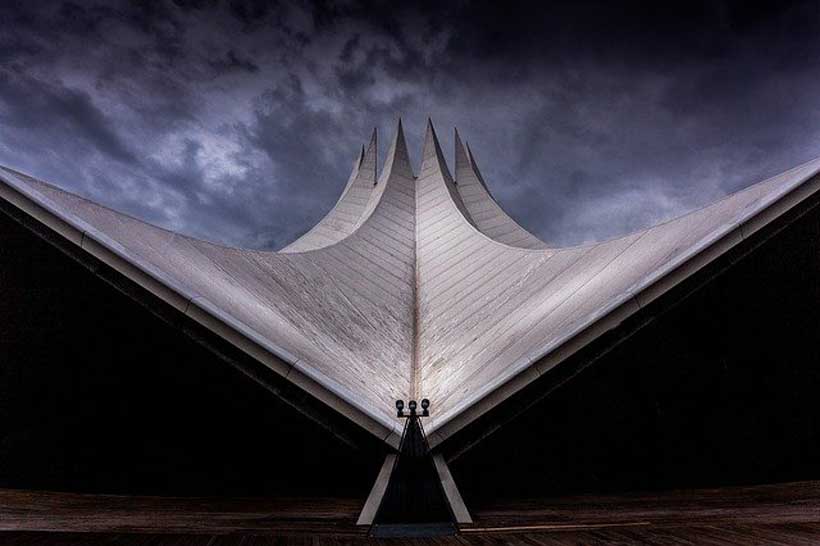 The world's most driven researchers, innovative entrepreneurs, activists and promising political leaders between the ages of 30 and 40 are today joining the World Economic Forum's Young Global Leaders Class of 2021.
The Forum of Young Global Leaders was founded in 2005 by Klaus Schwab, Founder and Executive Chairman of the World Economic Forum, to create a world where leaders take responsibility for a sustainable future, while meeting increasingly complex and interrelated challenges. Today, there are 1,400 members and alumni from more than 120 countries. Notable members include prime ministers Jacinda Ardern and Sanna Marin, President Carlos Alvarado Quesada of Costa Rica, actor Yao Chen, lawyer Amal Clooney and filmmaker Wanuri Kahiu.
YGLs are active in today's most exciting and dynamic fields and focus on impact. In the past year they have worked on more than 30 COVID-19-related initiatives, including expanding the use of free public digital health services, launching data challenges to build an ecosystem that can help tackle the pandemic, creating mobile intensive care shelters, opening mental health support platforms and working on vaccine development
The class of 2021 is gender equal and has representatives from 56 countries. Members will take part in a five-year programme, which offers executive education courses, expeditions and opportunities to collaborate and test ideas among a trusted network of peers.
"The YGL Class of 2021 is comprised of thoughtful and courageous leaders who will shape a more sustainable and inclusive post-pandemic era," said Mariah Levin, Head of the Forum of Young Global Leaders.
"We are delighted to welcome the class of 2021 at a time when cultivating responsible leadership is needed more than ever to steer us through the multiple challenges the world is facing," said Nicole Schwab, Board Member of the Forum of Young Global Leaders.
Meet the 2021 YGL Class

Academia and Research
Abasi Ene-Obong, Chief Executive Officer and Founder, 54gene, United States of America
Dalal Saeb Iriqat, Vice-President for International Relations, Arab American University-Palestine, Palestinian Territories
Devi Sridhar, University Lecturer in Global Health Politics, University of Oxford, United Kingdom
Ibram X Kendi, Director of the Center for Antiracist Research, Boston University, United States of America
Izkia Siches, President, Medical College of Chile, Chile
Lu Chaoyang, Professor, University of Science and Technology of China, People's Republic of China
Peter Biar Ajak, Visiting Fellow and Adjunct Faculty, Africa Center for Strategic Studies, United States of America
Tom Crowther, Professor of Global Ecosystem Ecology, ETH Zurich, Switzerland
Wu Chen, Deputy Director, Department of International Collaboration, Chinese Academy of Medical Sciences, People's Republic of China
Arts, Media and Sports
Adriana Cargill, Independent Journalist, United States of America
Christoph Bornschein, Co-Founder and Chief Executive Officer, TLGG (Torben, Lucie und die gelbe Gefahr), Germany
Faouzi Khlifi (known as El Seed), Artist and Founder, El Seed Studio, Tunisia
Hu Ge, Actor, Hu Ge Studio, People's Republic of China
Jessica Mauboy, Artist, Parade Management, Australia
Li Ni, Vice-Chairman and Chief Operating Officer, Bilibili Inc., People's Republic of China
Lukas Nelson, Singer, Songwriter, Philanthropist, United States of America
Mashrafe Bin Mortaza, Captain, Bangladesh Cricket Team, Bangladesh
Nathalia Arcuri, Founder/President, Me Poupe, Brazil
Rohan Ramakrishnan, Founder and Chief Executive Officer, The ASEAN Post, Malaysia
Wang Guan, Chief Correspondent, CGTN, People's Republic of China
Banking and Investment
Brian Kaufmann, Portfolio Manager; Head, Private Investments; Management Committee Member, Viking Global Investors, United States of America
Catherine Lenson, Chief Human Resources Officer, SoftBank Investment Advisors (UK), United Kingdom
Cristina Fonseca, Chief Executive Officer, Cleverly, Portugal
Daniel Ahn, Managing Director, Chief US Economist, Head of Markets 360 and North America, BNP Paribas, United States of America
Gregoire Pictet, Chief Executive Officer, Pictet North America, Banque Pictet and Cie, Switzerland
Lee Seung Gun, Chief Executive Officer and Founder, Viva Republica (Toss), Republic of Korea
Luis Felipe Cervantes Legorreta, Principal and Head of Mexico Office, General Atlantic, United States of America
Mohammad Salem Omaid, Chief Executive Officer, Azizi Bank, Afghanistan
Business
Andrey A. Guryev, Chief Executive Officer, PJSC PhosAgro, Russian Federation
Anne-Laure De Chammard, Group Chief Strategy Officer, ENGIE Group, France
Claudia Vergueiro Massei, Chief Executive Officer, Siemens Oman, Oman
Dana Juffali, Business Development Director, Khaled Juffali Energy and Utilities, Saudi Arabia
Erica Alessandri, Member of the Board, Technogym, Italy
Gareth Wong, Chief Executive Officer, Mitbana, Singapore
Haley Lowry, Global Sustainability Director, Dow, United States of America
Kishin Rk, Chief Executive Officer, RB Capital, Singapore
Laure Forgeron, Managing Director – Head of Facultative Underwriting EMEA, Swiss Reinsurance Company, Switzerland
Liam Sobey, Vice President of Merchandising, Sobeys, Canada
Matthew Chamberlain, Chief Executive, London Metal Exchange, United Kingdom
Mohamed Al Hashemi, Country Head, Kingdom of Saudi Arabia, Majid Al Futtaim Group, Majid Al Futtaim Retail, United Arab Emirates
Nari Kahle, Head, Transformation and Operational Excellence, Volkswagen, Germany
Nirvana Chaudhary, Managing Director, Chaudhary Group, Nepal
Ricardo Weder, Founder and Chief Executive Officer, JUSTO, Mexico
Roongchat Boonyarat, Director, Chief Executive and Operating Officer, Malee Group, Thailand
Rose Damen, Managing Director, Damen Yachting; Non-Executive Member of the Board, Damen Holding, Netherlands
Shreevar Kheruka, Managing Director and Chief Executive Officer, Borosil, India
Sophie Kim Seul Ah, Founder, Market Kurly, Republic of Korea
Srikanth Bolla, Chief Executive Officer, Bollant Industries, India
Sylvia Wiesner, Vice-President Foods DACH, Unilever, Germany
Tanit Chearavanont, Director, Siam Makro, Charoen Pokphand Group, Thailand
Civil Society and Social Entrepreneurship
Amit Paley, Chief Executive Officer and Executive Director, The Trevor Project, United States of America
Anulika Ajufo, Principal, Soros Economic Development Fund, United Kingdom
Hindou Oumarou Ibrahim, President, Association for Indigenous Women and Peoples of Chad (AFPAT), Chad
Jessica Jackson, Chief Advocacy Officer, Reform Alliance, United States of America
Jocelyn Formsma, Executive Director, National Association of Friendship Centres, Canada
Roberto Patiño, Chief Executive Officer, Convive, Venezuela
Sangu Delle, Chairman and Chief Executive Officer, Africa Health Holdings, Ghana
Sinéad Burke, Chief Executive Officer, Tilting the Lens, Ireland
Zolzaya Batkhuyag, Founder and Head of Board, Women for Change, Mongolia
Wawira Njiru, Founder, Food for Education, Kenya
Global Health and Healthcare
Arvan Chan, Regional Vice-President, International and Corporate Operations, Centene Corporation, United States of America
Burcu Ozturk, Chief Financial Officer, MLP Saglik Hizmetleri, Turkey
Conrod Kelly, Executive Director, Global Social Determinants and Population Health, Merck and Co., United States of America
David Alexander Walcott, Founder and Managing Partner, Novamed, Jamaica
Qian Zhuang, Founder and Chief Executive Officer, Zhiwo Explore Education and Technology, People's Republic of China
Shiho Azuma, Founder and Chief Executive Officer, Lily MedTech, Japan
Terrence Kommal, Chief Executive Officer and Chairman, Medical Expert Consulting Group, South Africa
Vasudha Vats, Global Commercial Lead/Senior Director, Pfizer, United States of America
Vivek Ramaswamy, Founder and Chief Executive Officer, Roivant Sciences, United States of America
Professional Services
Ameya Prabhu, Managing Partner, UAP Advisors, India
Alexis Crow, Global Head, Geopolitical Investing, PwC, United States of America
Emily Serazin, Managing Director and Partner, Boston Consulting Group, United States of America
Esraa Al-Buti, Partner, EY, Saudi Arabia
Laura Gersch, Member of the Board of Management, Corporate Pensions, Allianz Lebensversicherungs, Germany
Lucy Cooper, Managing Director/Head of Innovation, Europe, Accenture, United Kingdom
Luiza Mattos, Partner; Head of Healthcare South America, Bain and Company, Brazil
Megan Greenfield, Partner, McKinsey and Company, United States of America
Sanae Lahlou, Director of the African Business Unit, Mazars Maroc, Morocco
Public Figures
Adriana Ortiz, President, National Handcraft Institute (IPA), Paraguay
Alanoud Bint Hamad Al-Thani, Managing Director, Qatar Financial Centre Authority, Qatar
Alberto de Belaunde, Congressman, Congress of Peru
Amélie de Montchalin, Secretary of State, European Affairs, Ministry for Europe and Foreign Affairs of France
Andrew Bragg, Senator for New South Wales, Parliament of the Commonwealth of Australia
Fawaz Farooqui, Senior Advisor to the Minister of Culture of Saudi Arabia
Gadeer Kamal-Mreeh, Member of the Knesset, Israel
Garlin Gilchrist II, Lieutenant Governor, State of Michigan, United States of America
Lea Wermelin, Minister for Environment, Denmark
Maleeka Bokhari, Parliamentary Secretary for Law and Justice, Ministry of Law and Justice of Pakistan
Martin Guzman, Minister of Economy, Argentina
Ronald Lamola, Minister of Justice and Correctional Services, South Africa
Tendayi Achiume, Special Rapporteur on Contemporary Forms of Racism, Office of the High Commissioner for Human Rights (OHCHR), United States of America
Vera Daves de Sousa, Minister of Finance, Angola
Virginijus Sinkevicius, Commissioner for Environment, Oceans and Fisheries, European Commission, Belgium
Technology
Achmad Zaky, Founder and Chief Executive Officer, Bukalapak, Indonesia
Aditi Avasthi, Founder and Chief Executive Officer, Indiavidual Learning, India
Alexander de Carvalho, Co-Founder and Chief Innovation Officer, Public Group International, United Kingdom
Anneliese Schulz, Regional President, Asia-Pacific and Japan, Software AG, Singapore
Clarisse Iribagiza, President, DMM.HeHe, Rwanda
Elham Al Qasim, Chief Executive Officer, Digital14, United Arab Emirates
Francesca Chia, Chief Executive Officer, GoGet, Malaysia
Gazal Kalra, Co-Founder, Rivigo, India
He Zhengyu, Principal Scientist, Ant Group, People's Republic of China
Hitesh Wadhwa, Vice-President – Strategic Initiatives, Tech Mahindra, India
Hriday Ravindranath, Chief Technology and Information Officer, Global Services, BT Group, India
Kira Radinsky, Co-Founder, Diagnostic Robotics, Israel
Obi Ozor, Founder/Chief Executive Officer, Kobo360, Nigeria
Paul Rivera, Co-Founder and Chief Executive Officer, Kalibrr Technology Ventures, Philippines
Pierre-Dimitri Gore-Coty, Vice-President, International Rides, Uber, Netherlands
Suren Aloyan, Founder, Chairman and Chief Executive Officer, Dasaran, Armenia
Xue Peng, Founder and Chief Executive Officer, Beijing Tongcheng Biying Technology, People's Republic of China
Yifan Li, Chief Executive Officer and Co-Founder, Hesai Tech, People's Republic of China
Climate Finance: Climate Actions at Center of Development and Recovery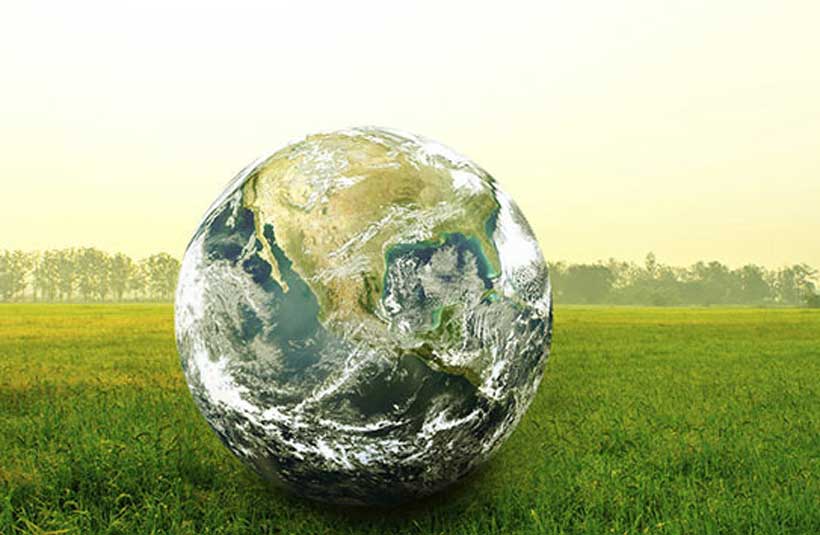 The Asian Development Bank (ADB) called access to climate finance a key priority for Asia and the Pacific as governments design and implement a green and resilient recovery from the coronavirus disease (COVID-19) pandemic.
Speaking at the United Kingdom Climate and Development Ministerial—one of the premier events leading up to the United Nations Climate Change Conference (COP 26) in November—ADB President Masatsugu Asakawa said expanding access to finance is critical if developing economies in Asia and the Pacific are to meet their Paris Agreement goals to reduce greenhouse gas emissions and help adapt to the adverse impacts of climate change.
"We can no longer take a business-as-usual approach to climate change. We need to put ambitious climate actions at the center of development," Mr. Asakawa said. "ADB is committed to supporting its developing member countries through finance, knowledge, and collaboration with other development partners, as they scale up climate actions and push for an ambitious outcome at COP 26 and beyond."
ADB is using a three-pronged strategy to expand access to finance for its developing members as they step up their response to the impacts of climate change.
First, ADB has an ambitious corporate target to ensure 75% of the total number of its committed operations support climate change mitigation and adaptation by the end of the decade, with climate finance from ADB's own resources to reach $80 billion cumulatively between 2019 and 2030. ADB has also adopted explicit climate targets under its Asian Development Fund (ADF), which provides grant financing to its poorest members. ADF 13, which covers the period of 2021–2024, will support climate mitigation and adaption in 35% of its operations by volume and 65% of its total number of projects by 2024.
Second, ADB is enhancing support for adaptation and resilience that goes beyond climate proofing physical infrastructure to promote strong integration of ecological, social, institutional, and financial aspects of resilience into ADB's investments.
Third, ADB is increasing its focus on supporting the poorest and most vulnerable communities in its developing member countries by working with the United Kingdom, the Nordic Development Fund, and the Green Climate Fund on a community resilience program to scale up the quantity and quality of climate adaptation finance in support of local climate adaptation actions.
Improving Transport Connectivity in Central Asia Requires a Coherent Approach
The combination of infrastructure and logistics improvements, reduction in border delays and tariffs, and harmonized standards across countries could have a significant positive impact on Central Asian economies, said experts during an online regional briefing "Connectivity in Central Asia: Challenges and Opportunities" hosted by the World Bank.
Studies show that improved transport corridors generate economic development around them. Better road accessibility also allows more people to have access to jobs, education, healthcare, and opportunities, leading to poverty reduction.
"Connectivity is a complex issue and has wide-ranging impacts, affecting businesses, consumers, trade, logistics, economic growth and a country's overall development," said Jean-François Marteau, World Bank Country Manager for Kazakhstan. "In Kazakhstan, our analysis shows a clear link between investments in infrastructure and the level of the gross regional product of the oblasts."
Countries in Central Asia are some of the least connected economies in the world, with the region's connectivity indicator averaging below 60 percent in terms of the ratio of access to the global GDP – the lowest on the spectrum. The cost to import and export from or to Central Asia remains high, undermining the competitiveness of Central Asian products abroad and resulting in expensive imported goods. For example, the cost of shipping a container from any of the Central Asian countries to Shanghai is five times more expensive than from Poland or Turkey.
"Countries in Central Asia are yet to realize the enormous potential of internal and external trade, and the key here is improving transport connectivity in a holistic way," said Antonio Nunez, Program Leader for Infrastructure at the World Bank Central Asia. "We see significant returns on investments when they are combined with other improvements in reducing delays and trade tariffs. These measures together could boost the regional GDP by about 15 percent."
Connectivity within countries in Central Asia is also limited with most areas in the countries suffering from insufficient infrastructure and expensive services, limiting access to services, activities, and jobs, and hindering the tourism potential.
In the past two decades, Central Asian countries invested heavily in improving infrastructure; however, the region still lags behind middle-income countries in terms of both investing and maintaining the infrastructure. Central Asia ranks low on key trade indicators, such as the number of days to clear imports and exports and the Logistics Performance Index.
Despite some recent progress, the latter has either remained at the same level or declined compared with 2010 for all Central Asian countries. According to CAREC data, investing in corridors has paid off in saved travel time due to higher speeds. However, these time savings are often lost at the borders due to inefficient procedures and capacity constraints.
Key challenges in improving connectivity in Central Asia include tackling the low productivity of the state-owned enterprises that dominate the transport sectors in the region, harmonizing the different standards, improving infrastructure quality at local, national, and regional levels, as well as improving governance and efficiency.
"Over the years, the region has launched or become part of numerous connectivity initiatives that vary across types of infrastructure and geographical scope. What is needed now is for the countries to prioritize the connectivity initiatives that work best for their economies," said Lilia Burunciuc, World Bank Regional Director for Central Asia. "We at the World Bank will continue supporting Central Asia in understanding and improving connectivity through our advice as well as investments, which in the last 10 years have reached over $5 billion in this sector."
Speakers underlined the importance of greener, more sustainable and smarter transport solutions that are integrated with urban planning to reduce greenhouse gas emissions, improve air quality management systems and reduce air pollution. Globally, transport accounts for a quarter of energy-related GHG emissions. In the Central Asian capitals and larger cities, transport generates particulate emissions that exceed the WHO maximum levels, leading to various diseases and premature deaths.
Political and Security Uncertainty Slow Down Afghanistan's Economic Recovery
Afghanistan faces a sluggish economic recovery from COVID-19 amid continued political uncertainties and possible decline in international aid, says the World Bank in its latest country update.
Released today, Setting Course to Recovery shows that robust agricultural growth has partially buoyed Afghanistan's economy, which shrunk by around two percent in 2020—a smaller contraction than previous estimates. However, lockdowns, weak investment, and trade disruptions have hit hard services and industries, increasing hardship and unemployment in cities.
Growth is expected to reach one percent in 2021 and top around three percent in 2022 as the COVID-19 crisis fades. Per capita incomes are unlikely to recover to pre-COVID levels until 2025 due to fast population growth.
"The current political and security uncertainties have created serious hurdles to Afghanistan's economic recovery from the COVID-19 crisis. A slower pace of recovery means higher unemployment, lower government revenues, and – ultimately – more difficult living conditions for Afghans," said Henry Kerali, World Bank Country Director for Afghanistan.
A full recovery will be challenging as many firms have closed and jobs were lost. Private sector confidence has weakened amid difficult security conditions, uncertainty about the outcome of the ongoing peace talks, the possible withdrawal of international troops, and potential sharp declines in future international aid support. Droughts are expected in 2021 and will likely reduce agricultural activity, further weakening growth prospects.
The report emphasizes that a strong and sustainable partnership between the Afghan government and its international partners is key to driving recovery and restoring private sector confidence. In that effort, the government needs to accelerate reforms to improve governance, fight corruption, mobilize revenue, and boost business. Simultaneously, donors can support private sector confidence through clearer multi-year aid commitments and by defining measurable priority reforms that condition continued grant support.
The Afghanistan Development Update is a companion piece to the South Asia Economic Focus, a twice-a-year World Bank report that examines economic developments and prospects in the South Asia region and analyzes policy challenges faced by countries. The Spring 2021 edition titled "South Asia Vaccinates," launched on March 31, 2021, shows that economic activity in South Asia is bouncing back, but growth is uneven, recovery remains fragile, and the economic outlook is precarious. The report also focuses on the different dimensions of vaccine deployment and provides a cost-benefit analysis of vaccination in the region.