Social responsibility: what it is and how brands can get started
While your business is hard at work bringing in the dough, how would you like it to leave a lasting legacy as well?
That's the potential power of corporate social responsibility—or the model of engaging in practices that make a positive impact on society and the environment.
While donating money is a common method of exercising corporate social responsibility, it isn't the only way of making a difference. Read on to learn some reasons for developing a more socially responsible brand, and some strategies for doing so.
Why should a brand be socially responsible?
Build a loyal customer base
In the past, consumers may have prioritized shopping with brands that offered great value for money and convenience. But times are changing.
Now, sustainability is becoming an increasingly important factor in consumers' minds when they decide which brand to spend their money with.
According to a study by multinational technology company IBM, over 72% of consumers are willing to pay a premium for brands that are sustainable and/or environmentally responsible.
This has two implications:
If your brand is socially responsible, then you may be able to grow a loyal following of customers who appreciate how you champion certain causes, apart from just trying to earn profits; and
Such consumers may be willing to spend more with your brand as well, which can in turn increase your bottom line.
Appeal to younger, more socially aware audiences
During a study conducted by global purpose practice Porter Nelli/Cone, 88% of Generation Z individuals surveyed shared that they care about social and environmental issues. In fact, 90% of them believe that companies must act to help with these issues.
In other words, if your brand conducts socially responsible practices, and is seen to be doing so, then you may gain more of such socially aware consumers as customers.
Given their younger ages, such customers also have potentially a longer runway with your brand.
This means that if you maintain your corporate social responsibility efforts, you just might be able to keep these customers shopping with you for years to come.
Make the world a better place
Brands with established corporate social responsibility programs can sometimes be seen with suspicion.
After all, it's all too possible that you've taken up certain causes because you want to be seen as a "hero brand." But behind the scenes, you're actually in it for the money. You don't genuinely care for the causes you say you support.
Well, let's not be too discouraged by such cynical thinking. Chances are that you have some causes that you strongly care about—whether for the marginalized, the needy or even for the environment.
And as someone who owns a business, what's stopping you from trying to make the world a better place by devoting your business' resources and earnings to good causes?
4 ways of exercising corporate social responsibility
1. Make donations to a local charity
Charities are hard at work making a difference to their chosen causes—but as non-profit organizations, they may need extra funds to keep their operations going.
So if you resonate with the efforts of certain charities, you can donate a portion of your revenue to help them continue with their work.
Last year, children's entertainment franchise company The Pokémon Company International donated a total of $200,000 to the National Association for the Advancement of Colored People and Black Lives Matter.
"Here at The Pokémon Company International, we believe in friendship, inclusivity, and equity," the company declared in a Twitter statement about the donation.
"These are values that anchor the Pokémon brand. There is no place for oppression within our community."
Source: Twitter
The tweet was well-received by Pokémon fans, garnering over 250,000 likes and 60,000 retweets.
4. Volunteer in the community
Apart from donating money to a charity, what about donating your time?
This can be an especially meaningful practice. Because while it's easy to write a check, sometimes what a charity needs is not more money, but an extra pair of hands to help with their work.
Volunteering your time—and encouraging your employees to do so—can also help open your eyes to what's happening on the ground, and help you make more informed decisions on how to maximize the effectiveness of your brand's CSR program.
Since 2011, multinational technology company Apple has supported employees' efforts to volunteer with and donate to organizations whose causes they care about.
For every hour that an employee volunteers with an organization, or for every dollar that an employee donates to one, Apple will make a monetary donation to that same organization.
Called Apple's Giving program, this program has helped funnel almost $600 million in donations, including more than 1.6 million volunteer hours, to more than 34,000 organizations as of December 2020.
Source: Apple
3. Treat your employees well
As the faces of your brand, your employees can be your greatest allies. Therefore, be sure to treat them as such.
This means giving all employees—even the ones at the lowest levels of your organization—decent, livable wages and benefits. All these may seem like an expense to your company, but they can go a long way in keeping your employees happy and turnover rates low.
For example, big-box retailer Costco is well-known for providing generous employee benefits.
It would pay its United States store workers at least $15 per hour, which is more than double the United States' minimum wage of $7.25 per hour. (In fact, Costco has recently raised its internal minimum wage to $16 per hour.)
What's more, as the COVID-19 pandemic began rearing its head last March, the brand also paid its employees an extra $2 per hour to help them tide over potential financial difficulties.
Thanks to such generosity, Costco has been regularly recognized for its employment practices, such as being ranked 20th in Forbes' 2020 list of World's Best Employers.
4. Speak up during seasonal events you believe in
Every March 8, International Women's Day is celebrated to highlight the achievements of women and call for greater gender equality in society.
So leading up to this day, it isn't uncommon to see brands posting social media graphics that declare their commitment to a more gender-equal world.
Here's one from insurance company AXA Mansard, for example:
Source: AXA Mansard
Whether for International Women's Day or for other seasonal events that raise awareness of social issues, you can also post similar graphics online to express your support.
Graphic design platforms such as PosterMyWall offer social media templates that make creating and sharing such graphics online easy, even if you aren't well-versed in design.
Exercising corporate social responsibility is the way to go
For sure, most businesses are started with the aim of generating profits. But there is plenty of room for them to do good while they're at it.
Contrary to popular belief, exercising corporate social responsibility need not be an unjustified strain on your business' finances. In fact, doing so may just help boost your revenue as you gain a following from more socially aware consumers.
There are many ways for a brand to exercise corporate social responsibility too, from contributing donations to volunteering, and to expressing your stand on social issues. Even taking care to treat your employees well can make a big difference!
Pick your preferred methods of giving back to the community, and then start taking action to prove that you genuinely believe in the causes that you've aligned your brand with.
In these current times, how will your brand practice corporate social responsibility?
4 Crucial Factors That Helps in Selecting the Ideal FX Expert Advisor
The forex market is increasingly expanding at a rapid pace with millions of active traders executing trades daily. The use of advanced technology is also preferred among traders who are involved in active trading. As automation is slowly taking over most industries and businesses, the forex market is also noticing a rise in the use of FX expert advisors to execute a trade on behalf of an investor.
But even with the tons of perks that these FX EAs are capable of, you must consider certain factors before investing in one.
But before we jump into discussing the factors that indicate an EA's reliability, let us get a clear understanding of what forex EAs are and how they work.
Explaining FX Expert Advisors
An EA is a software program that offers the benefit of automated trading to investors worldwide. A forex EA is responsible for identifying the best possible timings for opening a position with the help of certain in-built algorithms and indicators. As the market is active for 24-hours straight, using an EA will certainly be useful; it is immune to any emotional factors and can facilitate you to make high-profitable trades by identifying the ideal entry points.
Developed in MQL, an EA can operate on MetaTrader 4 or 5 and comes up with complex strategies of trading based on a certain mathematical pattern. The ways expert advisors tend to outperform manual trading practices involve their high-accuracy results along with faster data-processing technology which aids in better analysis.
Although being quite similar and often mistaken as the same, a forex EA slightly differs from a forex robot in terms of its functions. While forex robots can take care of executing a trade on behalf of you, and EA will simply advise you when to initiate a trade allowing you to have full control over initiating a trade.
Points to consider before investing in an EA
Investing in an expert advisor requires certain factors to keep in mind that will help you to maximize your success rate with the benefit of automation.
Performing a thorough background check
The security factor should be on your priority list while opting for an expert advisor. Thorough research along with a complete background assessment is necessary to determine the authenticity of the EA. You can rely on reviews and testimonials of other users as well as checking the credentials of the vendor. Some factors that decide the genuineness of the EA include secure payment options, refund guarantees in case of false claims, transparent business practices, and development by trustworthy programmers.
Conduct satisfactory research
It is common to come across many catchy claims of instant and guaranteed profit while opting for an EA. But these commercials fail to mention that expertise is the most critical asset you will need to succeed in this industry. You can immediately notice risk factors when anyone makes exaggerated and unreasonable statements if you have a good understanding of how the foreign exchange market works. While many appropriate automated trading systems are useful in leveraging your trading career, you may also come across many fraudulent scenarios in this industry. Thus only proper learning will provide you with the information you need to prevent being a target of these frauds.
Get familiar with basic EA stats
Reliable expert advisors are generally introduced to the market after a long process of backtesting performed by the developers. While selecting an EA you will most likely come on certain statistics including the profit factor, drawdown and expected payoff that demonstrate its performance. As an investor, you need to be knowledgeable about these stats, what they mean and how they can impact your trading style before finalizing an EA.
Perform independent testing
The final step will always be to verify the capabilities of an expert advisor along with checking the backtested results. You can rely on a demo account or a trial version of that EA easily before making the final call.
Selecting the ideal forex EA can be challenging irrespective of the level of experience you have in this. However, following these tips as well as your experience can make this process easier and worthwhile.
Free bonus from Binance and the amount of Ethereum best crypto signals is growing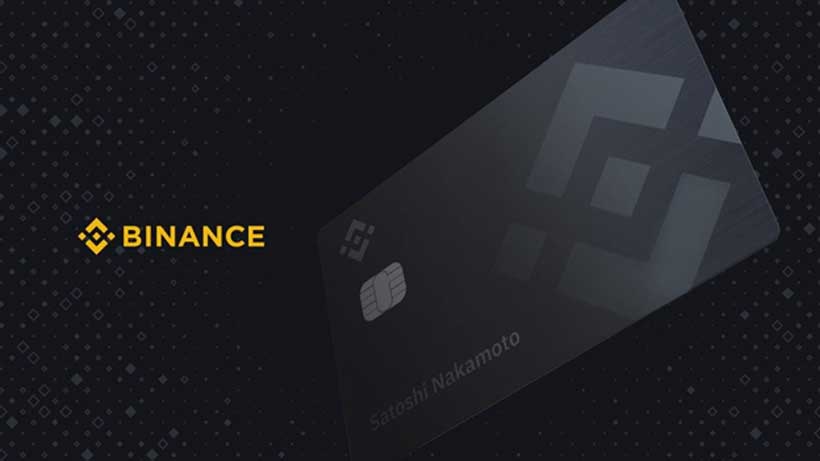 Binance Gives New Users $ 100
Binance, one of the leading cryptocurrency exchanges, is giving out a welcome bonus to its new users who join its platform. Binance offers the option of giving up to $ 100 to new users.
Binance, the world's largest cryptocurrency exchange by trading volume, is offering a welcome bonus of up to $ 100 to new users who join its system. To benefit from these rewards, users must be members of the Binance exchange and then complete certain tasks – said the analyst of SafeTrading.
Users who are new members of the Binance exchange must complete the tasks set by the platform within 7 days. Users must complete the authentication process before running these tasks. Once this process is complete, you can switch to an interface called Task Center. Binance challenges and awards include:
– A $ 5 bonus cash voucher on your first deposit of at least $ 50 in Fiat or P2P.
– A $ 50 spot cashback coupon on the first purchase of at least $ 100 worth of crypto in spot transactions.
– $ 45 Spot Refund Coupon for your cryptocurrency trading of at least $ 100 on spot trades.
After completing the three tasks mentioned above, you can view the cost and expiration date of your coupons in the Reward Center interface.
Binance will award a premium of $ 1.8 million
Binance, one of the world's largest cryptocurrency exchanges, has created a $ 1.8 million prize pool for its 4th anniversary. Binance's largest prize pool by best crypto signals to date will be raised with users at a special event hosted by the giant cryptocurrency exchange by the info of SafeTrading.
To take advantage of this event, you must first be a member of the Binance exchange. Upon completion of membership, tasks are displayed in the Challenge interface. There are prizes defined as 350 CHR, 200 CHZ, 500 DATA, 20 DEXE, 800 TRX, NFT, thanks in the call interface. To take advantage of these rewards, you must complete the quests at the bottom of the event interface. Users who are eligible to spin the wheels with these challenges can take advantage of these rewards by clicking on the 'GO' option. However, the user who has completed the quest can go through the same quest again after 24 hours and be eligible to spin the wheel.
The event will run until 14.59, 07/14/2021.
Is Shibaswap Safe? What do the reviews say?
Many people question the transparency and reliability of ShibaSwap and its best crypto signals.
ShibaSwap security check error.
Despite the unexpected success of this decentralized dog exchange, there are warnings that liquidity providers are adding capital via an undefined security protocol. Amid Elon Musk's annoying dog token trading, on July 7, Shiba developers launched a purported decentralized exchange with attractive perks for users. Within 24 hours of launch, the exchange has raised over $ 1 billion in blocking.
On July 8, a columnist for cryptocurrency exchange DeFi Safety published a report on ShibaSwap, in which the exchange score is only 3%, which is well below the 70% that the site considers successful.
Describing the rating as a "crushing failure," DeFi Safety reported that ShibaSwap failed on all but two of the 22 review criteria. The exchange received a 30% Credibility rating for the clarity of the information presented in the whitepaper.
ShibaSwap one address.
On July 7, Solidity developer Joseph Schiarizzi warned that ShibaSwap is under the control of only one address for most of the first day of the hosting contract.
Since then, ShibaSwap has upgraded the contract to a multi-signature system that requires six secure accounts to reconcile transactions before they are executed. Schiarzzi warns that each of the addresses can be under the control of one person:
Most of these secure accounts are newly opened accounts with 0 transactions and no ETH, so it is likely that the holders of these accounts are simply people working for the ShibaSwap developers who can easily agree to participate in a betting contract.
DeFi Watch analyst Chris Black shared Sciarizzi's warnings about ShibaSwap safety risks with his 22,000 followers and drew attention to the DeFi Safety review.
The number of Ethereum users has increased by 5 million in the last 30 days!
Ethereum (ETH), the world's largest smart contract development platform, continues to gain traction ahead of the planned upgrade, reaching over 5 million new users in just 30 days (Info of the SafeTrading team).
Ethereum Demand Grows Rapidly
On average, this means 173,235 new users are added to the Ethereum network daily. With sob data, the total number of Ethereum addresses in the world has increased to 162,231,196.
Celsius Network CEO Alex Mashinsky recently stated that Ethereum is "converting" bitcoins, which will make cryptocurrencies more widespread. Mashinsky expects wider adoption of Ethereum as he believes tier 2 solutions will solve the problems with ETH in the near future.
ETH 2.0, on the other hand, will be a significant and incremental improvement to tier 2 solutions, but Mashinsky said the two systems will work together in the future. Ethereum developers recently introduced a new bill allowing the London hard fork. This account also includes the highly anticipated Ethereum EIP-1559 update.
A week ago, Ethereum surpassed Bitcoin in terms of the total number of active addresses per day for the first time in the history of cryptocurrency. This event shows that the demand for the second largest cryptocurrency in the world is growing. The fact that Ethereum is significantly ahead of Bitcoin in terms of daily active addresses is a harbinger that it will become a big competitor to Bitcoin in terms of price.
The number of Ethereum users has increased by 5 million in the last 30 days!
For example, the American investment bank Goldman Sachs believes that the Ethereum network is capable of using it as the main storage for cryptocurrencies.
Ethereum is on track to become the most popular smart contract development platform in the crypto community, according to a Business Insider report released on Tuesday.
How will this affect the price of Ethereum?
After the last big drop, Ethereum, which, like all altcoins, was seriously damaged, started the week with a rally. The price is currently hovering around $ 2,230. If the Ethereum price remains above the $ 2,230 support, it could correct higher in the near future. The first resistance is around the $ 2,280 level and the 100-hour SMA. If the first key resistance is $ 2300. The next major resistance is around the $ 2,350 level. The additional gain could push the price towards the $ 2,400 level, and new updates in the coming months suggest that this could push the price higher.
How To Perform Forensic Delay and Disruption Analysis?
Forensic delay and disruption analysis refers to the process of investigation that determines the causes and extent of delays in order to resolve disputes related to construction projects. It revolves around identification of the activities or events causing delays to the critical path and quantifying the delay caused by each event.
The analysis requires the help of experts trained in Critical Path Method (CPM) Scheduling methods. These experts are appointed by parties involved in a disputed project who come to an agreement regarding the causes of delay. In this article, we have explained how an expert performs a detailed forensic delay and disruption analysis.
How is a Forensic Delay and Disruption Analysis Performed?
A forensic delay and disruption analysis can be conducted prior to the commencement of the project as a form of risk assessment. Alternatively, it could be done during or after completion of the project to identify the causes as well as the amount of delay.
To perform a forensic delay and disruption analysis, it is essential to enlist the help of an expert. The expert performs the analysis by evaluating the planned and actual results, the type of critical delay incurred, and activities leading to the delay.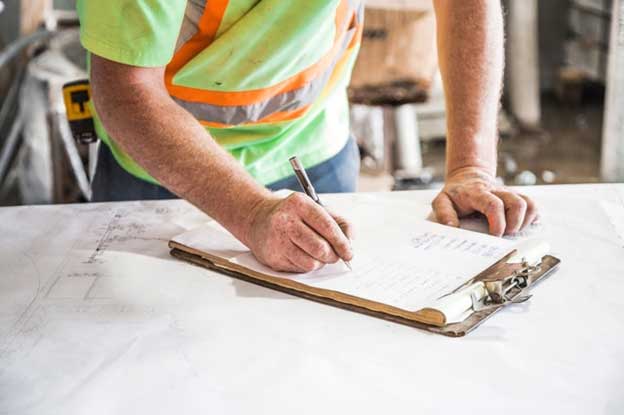 The delay analysis is all about finding details – how the actual project progressed, what activities or events had an impact on the time taken for completion, etc. And to figure this out, the expert needs to move beyond taking the project schedule at face value and evaluating its activities.
They have to go through all of the contemporary records related to the project in order to identify the actual causes and effects of the delay events affecting the critical path of the project.
However, not all projects may have the complete set of records that is needed by the expert. In such cases, the experience of the expert allows them to work out a satisfactory analysis using incomplete or inaccurate data.
Forensic Delay Analysis Methodologies
There is no standard method in forensic delay analysis that can be followed for every situation. Before deciding on the most suitable method, an expert needs to consider several aspects. These include:
Type of required analysis- retrospective or prospective
Requirements of the contract
Dispute value
Available time
Availability of records and program information
On the basis of the above aspects, the expert identifies the most suitable methodology for analysis. In case there are experts appointed separately by both the parties involved in the dispute, the experts need to unanimously decide on a methodology to maintain ease of interpretation and comparison.
Some of the most common methods used in forensic delay and disruption analysis are as follows.
Impacted As-Planned Analysis
Time Impact Analysis
As-Planned vs As-Built
Windows Analysis
Collapsed As-Built Analysis
Conclusion
To conclude, forensic delay and disruption analysis is a means of negotiating a fair result in case of a dispute related to delays in construction projects. A delay analysis expert needs to go through all the relevant records and identify the most suitable methodology to ensure that they don't end up with an erroneous conclusion.