During the epidemic most people in the world were and are still at home. Many experts and pundits predicted that fertility rates would increase, but indeed the result has been exactly the opposite. The coronavirus pandemic has an even greater impact on younger generations with unstable jobs and economic losses that make young people think twice before getting married and having children.
For example, Japan's birth rate had already fallen to 1.36 in 2019, the lowest level in twelve years. An ageing population is the general trend, but the new coronavirus will accelerate its pace. The Nikkei reported that economic constraints such as unemployment among informal workers would lead young people to avoid marriage and children for a long time.
Japan's population forecasts assume that the decline will gradually increase as from 2021 and the growth pace will step up year on year. This situation is not limited to Asia. According to a study carried out by the Brookings Institution, a Washington-based think tank, the number of children born in the United States this year may fall by 300,000-500,000 as against 2020, equivalent to a decrease of about 10% in the country's yearly average population of 3.7 million.
The Brookings Institution report explained that a deeper and longer recession would mean that some people's annuities and lifetime incomes would be reduced and some women would not only delay childbirth, but also decide to have fewer children.
Historical data has always shown that the number of births falls during an economic crisis. For example, the recession after the well-known financial crisis of 2008 was the reason why the number of births in the United States fell by about 400,000.
Unemployment is obviously the most important factor. The International Labour Organization's online survey found that 17.1% of young respondents aged 18-29said they had not worked since the pandemic and even those who do work have reduced their working hours by 23%, leading to a severe drop in income.
The Director-General of the World Health Organisation has also said that this epidemic is a health crisis that usually occurs once every hundred years and its impact will be felt even more in the coming decades.
He believes that it will take longer to keep the pandemic under control, through the development of vaccines, and the negative impact on economic activities will last longer than expected.
A study carried out by the University of Washington predicts that by 2060 the world's population will peak at 9.7 billion, before dropping to around 8.8 billion by the end of the century. Hence the pandemic could accelerate the decline.
Nora Spinks, Chief Executive Officer of the Canadian Vanier Institute of the Family Research, a charitable research organisation, has pointed out that while stability, security and predictability are factors that promote human fertility, the global health crisis is negatively affecting the willingness to reproduce: "The impact on reproductive intentions, i.e. what we see around the world, is that people are mostly deciding to postpone childbirth or temporarily not have children"
The Institute has noted that tragic events may have different effects on birth rates. "For example, after the attack of September 11, 2001, in the United States the number of births increased, especially in New York State, because that attack made people think about the value of human life and its impact on their sense of reaction and desire. The pandemic, however, has had the opposite effect". The Canadian researcher should note, however, that while the 9/11 tragedy was a fait accompli that needed a response, the pandemic is by no means over and we cannot see the final event horizon, just to use an expression borrowed from the black hole terminology.
A study on the expected impact of the coronavirus crisis on fertility, published in the journalScience at the end of July, also pointed out that the high cost of child-rearing, unemployment and loss of income would inevitably reduce the fertility rate.
Understanding the potential patterns in future population levels is critical to anticipating and planning for changing age structures, resource and health care needs, as well as environmental and economic scenarios.
Future fertility models are key predictions for estimating future population sizes, but they are surrounded by substantial uncertainty and divergent estimation methodologies, leading to important differences in global population projections. Changing population sizes and age structures could have profound economic, social and geopolitical impacts in many countries.
The journal Lancet has developed a study whereby, in the baseline scenario, the global population is projected to peak at 9.73 billion in 2064 and decline to 8.79 billion in 2100.
The baseline projections for the five largest countries in 2100 are the following:
India: 1,09 billion
Nigeria: 791 million
China: 732 million
USA: 336 million
Pakistan: 248 million.
The results also suggest a changing age structure in many parts of the world in 2100 (with a total fertility rate [TFR] equal to 1.66), with 2.37 billion individuals aged over 65 and 1.70 billion aged under 20.
By 2050, 151 countries are expected to have a global TFR below replacement level (2.1), and 183 are projected to have a TFR below replacement level by 2100. In the baseline scenario 23 countries, including Japan, Thailand and Spain, are projected to have a population decline of over 50% from 2017 to 2100.
China's population is expected to decline by 48% and China to become the largest economy by 2035. In the baseline scenario, however, the United States is expected to become once again the largest economy in 2098.
Lancet's alternative scenarios suggest that reaching the Sustainable Development Goals for education and meeting contraceptive needs would result in a global population ranging between 6.29 and 6.88 billion in 2100.
The Lancet findings suggest that continuing trends in female educational attainment and access to contraception will accelerate fertility decline and slow population growth. A sustained TFR below replacement level in many countries, including China and India, would have economic, social, environmental and geopolitical consequences. Policy options for adapting to continued low fertility by supporting and improving women's reproductive health will be crucial in the years to come.
With specific reference to Italy, it is assumed that its population – who peaked in 2014 with 61 million inhabitants – will halve to around 30.5 million in 2100. The same trend is assumed in relation to Spain (from 46 million in 2017 to about 23 million in 2100). What about the economic effects? While the UK, Germany and France are expected to remain among the top 10 countries in terms of GDP, by the end of the century Italy and Spain are expected to fall in the rankings: they will fall from 9th and 13th largest global economies in 2017 to 25th and 28th, respectively, in 2100.
The 23 countries that will see their population halved also include Japan (from 128 million to 60 million) and Thailand. In Portugal, there may be only five million people in 2100. Drastic falls in working-age population are also expected in countries such as India and China, which will hamper economic growth.
Prevent gender-based violence in humanitarian emergencies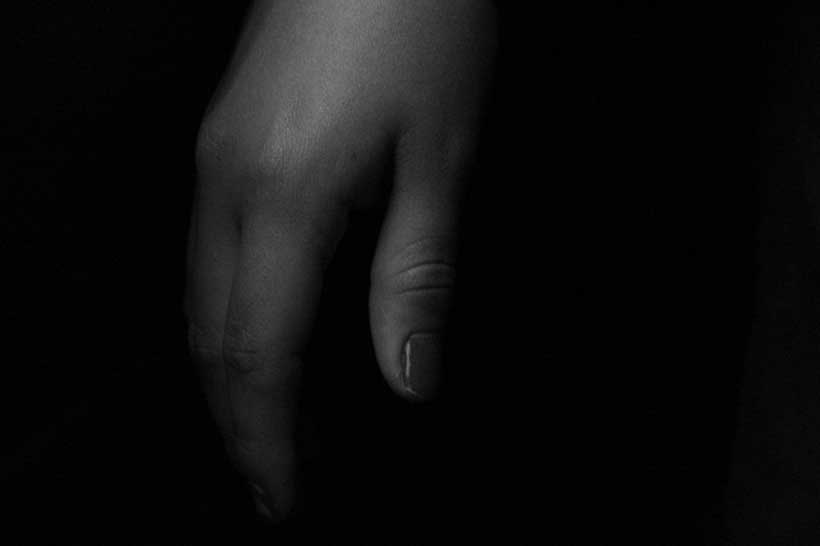 Top UN officials met in the margins of the 76th General Assembly on Thursday, with a strong call to action to stamp out gender-based violence (GBV), amid a rise in forced displacement and other humanitarian emergencies around the globe.
GBV includes acts that inflict physical, sexual or mental harm – or other forms of suffering, coercion and limits on personal freedoms – and has "long-term consequences on the sexual, physical and psychological health of survivors", according to the UN's sexual and reproductive health agency (UNFPA).
These are being driven increasingly by conflict, climate change, famine and insecurity, heightening vulnerabilities for girls and women.
'Willingness to act'
UNFPA Executive Director Natalia Kanem told the meeting on Localizing GBV in humanitarian crises, that peace, justice and dignity are the "birthright of every woman and girl".
She spoke of the agency's "clear and ambitious" 2021-2025 Roadmap, which reflects a shared vision and underscored the need to create new pathways to ensure those rights.
Emphasizing the need for accountability "to ourselves and each other", Ms. Kanem said that as the lead UN agency on the issue, "UNFPA is committed to standing strong".
She said there was a strong will to act, "to do something about gender-based violence", she added, stressing the importance of putting the voices of women "at the heart of what we do"
Ms. Kanem pledged to funnel 43 per cent of UNFPA's humanitarian funding to national and local women's organizations, saying "now more than ever, they need us".
Afghanistan: 'Important reminder'
Emergency Relief Coordinator Martin Griffiths called the situation in Afghanistan "an important reminder of the primary vulnerability of women and girls in crises".
He highlighted the vital role of women-led local communities, pointing out that they act as first responders to crisis.
Recalling a recent trip to Ethiopia, where he heard first-hand accounts of the traumas suffered by women in Tigray, he said that it was the local communities who first responded to the atrocities, which underscores the "absolute importance" of listening to women, protecting women and girls, and "protecting local communities to do what they naturally want to do".
The protection of women is one of the least-funded parts of the humanitarian programme, Mr. Griffiths said.
Getting the word out
Henrietta Fore, Executive Director of the UN Children's Fund (UNICEF), said to deliver on "the ambitious call to action", it is important to "get the word out" to the girls and women on the ground about the services available.
"This has not been clear at all", Ms. Fore stated.
She spoke of the UNICEF report We Must Do Better, which provides a global feminist assessment of the experiences of women and girls, and the organizations they lead, during the COVID-19 pandemic.
The report highlighted that the needs of women and girls are either ignored or treated as an afterthought; and that despite being on the front lines of humanitarian crises, women are not taken seriously enough.
And although the demand for GBV services has increased during COVID, the resources have not, said Ms. Fore, calling for greater support for local women's groups, including financially.
Bureaucratizing assistance
Fighting GBV is an important priority for the UN refugee agency (UNHCR), High Commissioner Filippo Grandi assured participants, especially in situations of forced displacements, which are "rife" with opportunities.
He acknowledged that during humanitarian crises as everyone is moving quickly, too often the critical role of local women's organizations are overlooked.
The top UNHCR official said that providing "substantive, flexible, direct and rapid" resources to women-led, community-based organizations without undue red tape is "one of the most important" ways to empower them.
He conceded however, "this is a difficult call" as humanitarian funding is follow the trend of being "bureaucratized".
The Death News of Sidharth Shukla: In the remembrance of Sidnaaz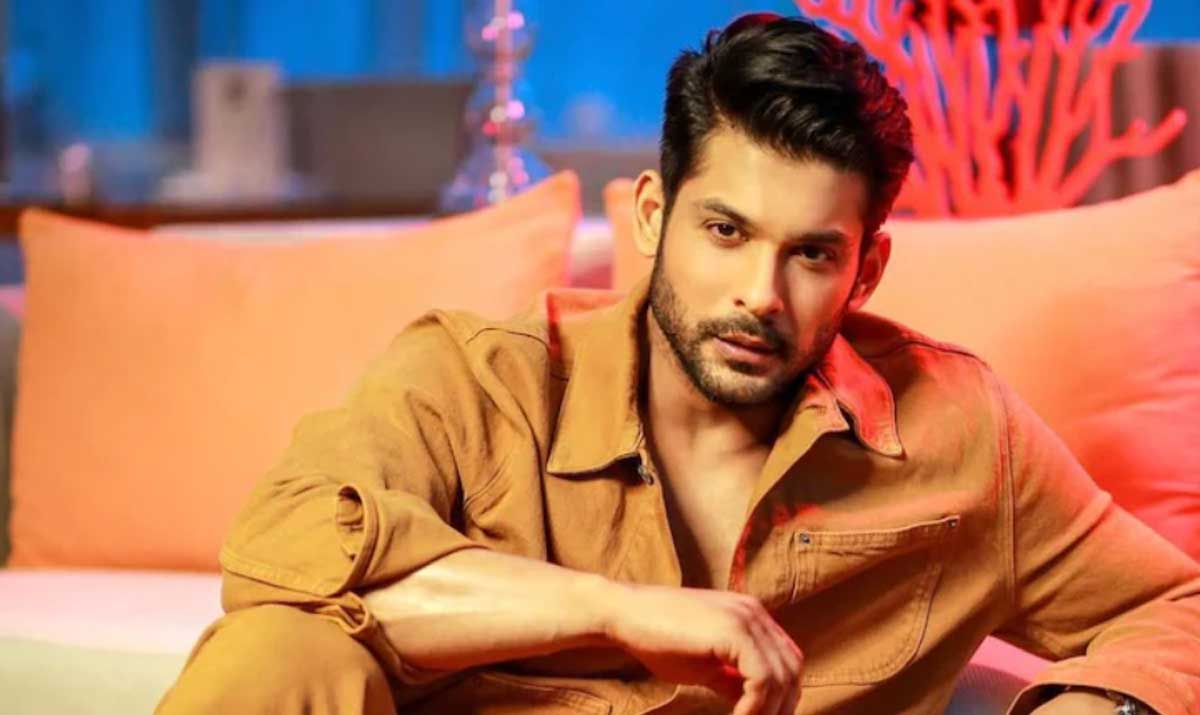 For most individuals, the death news of Sidharth Shukla seems implausible. Sidharth Shukla, popular actor, and 13 winner Bigg Boss died on Thursday 2 September suffering a severe cardiac arrest at Cooper Hospital in Mumbai. Actor Sidharth constantly challenged the odds in his profession. For many in the TV and movie sector, it is a last-ditch and sometimes fruitless effort to stop a slide into irrelevance in the popular reality program Bigg Boss. But Shukla was the household name that became a feather reality TV sensation for himself who won the 13th show edition in 2019. For the first time, Shukla entered the television limelight, working on BalikaVadhu (2012), in which he tried the part of District Collector Shivraj Shekhar. Shukla portrayed the character throughout the space of three years and won several accolades. A few whiles later, in Humpty Sharma Ki Dulhania (2014), he was reputed to a costar, once again receiving acclaim. Born and reared up in Mumbai, Shukla began as a model by taking a position as a leader in the Manhunt and Mega model Gladrags contests and then starred in Bajaj and ICICI Banking television commercial campaigns. Shortly thereafter, he premiered on Babul Ka Aangann Chootey Na, followed by a range of dramatic TV shows such as CID and Aahat, which include criminal dramas. In 2016 Khatron Ke Khiladi won Fear Factor as well. Shukla has also been a popular television host with such series as Savdhaan India and the Got Talent 6 of India. His death caused a shock to the television and film industries.
Police authorities in Mumbai claimed that at around 9 a.m. before death, Shukla complained about cardiac pressure in his home in Oshivara, Mumbai. At that time, his sister, his mother, and brother-in-law were in the house. A physician who came to the house found that he was pulseless. "The family went to Dr. RN Cooper hospital and requested an ambulance. They reached about 9.45 am and before admission he had been proclaimed dead." The Forensic department leader, Dr. R Sukhdev, verified that on Thursday morning, Shukla was brought dead. The afternoon postmortem exam was performed. No external damage on his body was detected before the autopsy by physicians and police. The Dean of Dr. RN Cooper Hospital, Dr. Sailesh Mohite, refused to comment on the autopsy findings.
Many Celebertities Condolences
"Siddharth, gone too soon. You'll be missed…" said Actor Salman Khan, who gave him the trophy of Bigg Boss. Kapil Sharma TV comedy host tweeted, "Oh god, it is truly shocking, my condolences to the family, and prayers for the the departed soul" Several TV and film fraternity members, like Rajkummar Rao, came to Mumbai to pay their final honors in Shukla Residence. On Friday his last rites will be conducted.
Shehnaaz Gill on Sidharth Shukla death
Sources close to the actor and individuals who went to his house and told Sidharth Shukla's family that Shehnaaz is in a condition of shock and cannot cope with his loss today. Source further stated Shehnaaz was deeply impacted by the untimely death of the Balika Vadhu actor. Shehnaaz was very near to Sidharth, and she frequently publicly demonstrated her affection for him. Her compassion and caring for him never shied away. She said she was even in love with him openly. Fans liked their duo much after BB 13, and invented their moniker with affection, Sidnaaz. In two recent programs, Back-to-Back Bigg Boss OTT and Dances Deewane 3, the reported couple had featured.
Sidharth Shukla breathed his last in Shehnaaz Gill's arms
Sidharth was still complaining of discomfort, and Shehnaaz and his mother begged him to relax. Sidharth was unable to sleep, on the other hand; thus Shehnaaz was requested to remain with him and pat on his back. Sidharth lay on the lap of Shehnhaaz at 1:00 a.m., and the latter walked away gently. She slept, too, and when she woke up at 7am, she found Sidharth sleeping in the same position without moving, and he didn't stir when she tried to wake him up. From the 12th story to the fifth level, where his family resided, Shehnaaz was terrified and hurried. She notified Sidharth's sister and phoned their doctor of the family, who told Sidharth that he hadn't been there anymore.
Ye 'Dil' hai Muskil
Why are young people suffering from heart attacks? The death of Siddharth Shukla, 40 years old, has stunned everyone. Initial stories indicating that a heart attack is the reason for Thursday's death were killed, along with the big boss winner Season-13. In recent times, heart disease has been a worry for health professionals among young Indian people. The question is why in very young age groups in India there has been an increase in cardiac attack.
Concluding Remarks
The greatest way I can escape the trap of thinking that you have anything to lose is to remember that you will die. No excuse to not follow your heart. Nobody wants to die. Nobody wants to die. Such people don't even want to die to go to paradise to get there. And yet death is our common destination. Nobody has ever avoided it and this is why death is perhaps the finest invention of existence. Life is the agent of transformation. The old one is clearing way for the new one.
Death is, however tragic, probably God's most beautiful creation. Death is merely another trip; birth and life will never take place without death. It's unavoidable to lose somebody. Bill Watterson, the creator of Calvin and Hobbes, illustrates this wonders: Death is transitory and the meaning of life and death. Death is temporary. Death is a normal part of life, we have to realize. Death gives life its full significance. Let life be like summer flowers, let life be lovely and death be like fall leaves. But would it not be much easier to face our own mortality, rather than being unhappy, knowing that our life has been fully and without regret? Even if we don't want to go to die, it's just as unavoidable for the sun at night. In conclusion, when your time comes, you don't have to die happy but you need to die satisfied, since from start to finish you have lived your life.
4.1 billion lack social safety net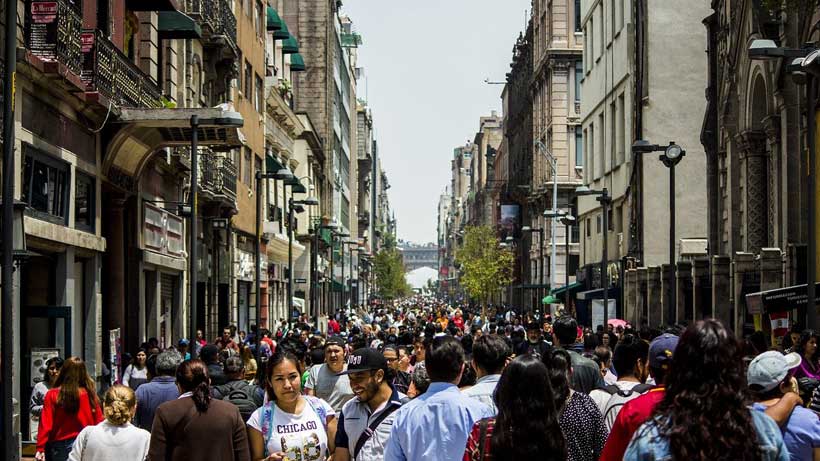 More than four billion people live without any welfare protection today to cushion them from crisis, the UN International Labour Organization (ILO) said on Wednesday, while highlighting how the COVID-19 crisis has pushed up government spending by some 30 per cent.
Leading the call for countries to extend social safety nets far more widely than they do now, ILO Director-General Guy Ryder insisted that such a move would help future-proof workers and businesses in the face of new challenges.
"This is a pivotal moment to harness the pandemic response to build a new generation of rights-based social protection systems," said Mr. Ryder.
"These can cushion people from future crises and give workers and businesses the security to tackle the multiple transitions ahead with confidence and with hope. We must recognize that effective and comprehensive social protection is not just essential for social justice and decent work but for creating a sustainable and resilient future too."
In a new report the UN body acknowledged that the COVID-19 crisis had led to greater social protections worldwide, albeit mainly in wealthy countries.
It noted that only 47 per cent of the global population are covered by at least one social protection benefit, while only one in four children has access to national welfare safety nets.
Newborns' needs unmet
Further research indicated that only 45 per cent of women with newborns worldwide receive a cash benefit, while only one in three people with severe disabilities receive a disability benefit.
Coverage of unemployment benefits is even lower, ILO said, with only 18.6 per cent of jobless workers effectively covered globally.
On retirement welfare, the UN body found that although nearly eight in 10 people receive some form of pension, major disparities remain across regions, between rural and urban areas and women and men.
Regional imbalances
The ILO report underscores the significant regional inequalities in social protection.
Europe and Central Asia have the highest rates of coverage, with 84 per cent of people having access to at least one benefit.
Countries in the Americas are also above the global average (64.3 per cent), in stark contrast to welfare roll-out in Asia and the Pacific (44 per cent), the Arab States (40 per cent) and Africa (17.4 per cent).
Highlighting differences in government spending on social protection, ILO said that high-income countries spend 16.4 per cent of national turnover (above the 13 per cent global average, excluding health), while low-income countries budget just 1.1 per cent.
Billions more needed
The UN body noted that since the start of the COVID-19 pandemic, governments have had to increase spending massively to ensure minimum social protection for all, by around 30 per cent.
And it maintained that to guarantee basic social protection coverage, low-income countries would need to invest an additional $77.9 billion per year, lower-middle-income countries an additional $362.9 billion and upper-middle-income countries a further $750.8 billion annually. That's equivalent to 15.9 per cent, 5.1 per cent and 3.1 per cent of their GDP, respectively.
"There is an enormous push for countries to move to fiscal consolidation, after the massive public expenditure of their crisis response measures, but it would be seriously damaging to cut back on social protection; investment is required here and now," said Shahra Razavi, Director, ILO Social Protection Department.
Underscoring the multiple benefits of social welfare protection, Ms. Razavi insisted that it could promoted "better health and education, greater equality, more sustainable economic systems, better managed migration and the observance of core rights…The benefits of success will reach beyond national borders to benefit us all".