The Arts & Culture Economy: Cultural Diplomacy
The arts produce a unique combination of social, cultural, and economic benefits, which cities across the Country could increasingly recognizing and encouraging. The arts and culture industry attracts innovative, vibrant new businesses in fields such as publishing, advertising, music, dance, design, and architecture, and creates jobs for artists who anchor local cultural production.
Arts and culture can also play a key role in urban revitalization and community renewal, as well as the development of cultural tourism opportunities and the enhancement of a city or state's public image.
The arts and culture sector also has a role to play in the development of innovation hubs, geographic clusters of capital and talent that can fuel economic growth and innovation in areas such as design, technology and manufacturing.
Art, in its many forms, exists in every community, culture and country. It has been around since the beginning of civilization itself, paintings etched on the walls of caves or sculptures carved out of stone. Humans have always felt the need for expression
In today's world, we know that art can be a major economic force, yet we continue to question the worth of it. It has historically been seen as accessible only to the elite class. Today, it has transcended into everyone's daily lives, stopping us in our fast-track lives to appreciate the beauty that surrounds us and at times, enhancing the way we think and behave. It adds that punch of colour, uplifting the space to compliment the surroundings. This need of Art is the day to day life has made it into a full blown business. Gone are the days when it was not considered a medium for business and only had an intellectual value.
Here are seven quick ways to prove that art is genuinely a good business avenue these days.
Art Buying and Selling- The traditional and the most comfortable way of investing in a piece of art, can be a painting or a sculpture. One goes to an art gallery and picks up from the stock of work that already exists and the cycle of buying and selling is maintained thereon.
Art Commissioning- This is a more challenging because it is customized.A bespoke piece is a lot more personal and aesthetically pleasing. The artist creates something for you from scratch rather than buying off the shelf. This is dependent on the space, style, budget and a many other variables. Art Commissioners are very much in demand these days because of the increasing trend of commercial and residential artworks and installations.
Art Restoration- Over the years the hues in paintings start to fade away due to humidity and pollution in the environment. Art professionals are appointed to study the style of the artist and touch up the pieces to keep it from looking dull. There are full time courses to study about it.
Art Valuation- With every passing year a piece of art, just like real jewelry appreciates in value if created by the big artists. If an artwork is bought when an artist is new and budding, maybe 20 years down the line its value has tripled. A professional is then appointed to value the art in monetary terms and collectors usually have an entire portfolio of art to maintain. This is called portfolio management, a well-known term for anyone who deals in the Share market.
Art Insurance- When an art investor or collector buys an expensive piece of art or a gallery is shipping a collectable item, an insurance needs to be purchased against the piece. The amount paid for insurance is directly dependent on the valuation of the artwork. There are banks and institutions that specialize in this field which is a limited and niche area within art. Art insurance works in the same way as travel or life insurance which is dependent on the package that you choose.
Art as a gifting option- A painting, sculpture or a portrait makes a great gift for weddings, house warming parties and milestones. Getting a piece commissioned has an element of personalization. Buying something from a gallery art fair or online is also possible. There are so many ecommerce ventures in this space that one does not need any evidence to validate this point.
Art Camps and Workshops- Children and adults today have all the resources to learn and grow so easily with several art camps and workshops happening all year around. This is an essential exercise for a child's development and growth whereas it's one of the best destressing outlets for adults. So there are many companies and organizations who organize these exclusive art camps.
Art can inspire us, make us happy, or even motivate us. Living in a purely functional world would lack meaning for us as human beings. If we try to run our lives on the metrics, we may end up bored and empty. A steep rise in wealth has fueled art market.
As art buyers increase in numbers, along with their appetite for luxury, it's touched off a race among service providers, trying to break into the market.
For the last century, financial and institutional capital have been the priority leverage points for addressing society's challenges. I deeply believe that, in the future, human, social, and creative capital will have the greatest impact.
And this is where arts and culture are a necessity.
There is no discipline that nurtures and sparks the cognitive ability to imagine, and unleashes creativity and innovation, more than arts and culture. There is no approach that breaks barriers, connects across cultural differences, and engages our shared values more than arts and culture. There is no investment that connects us to each other, moves us to action, and strengthens our ability to make collective choices more than arts and culture.
To unlock this lever for change, I believe we must do several things:
Focus on strategies that foster real collaboration—finding the best ways to leverage existing structures.
Identify the stakeholders who must join, support, and advocate for solutions—we must reach beyond the "choir" to deeply understand the values, needs, and motivators of other partners including development organizations, business, neighborhood, and civic leaders.
Identifying solutions (programs, structures, policies, practices, and financial models) that might be outside our comfort zone
Learn from ourselves and others—a great deal of thinking and work has been done and has changed the positioning, importance, and funding in many other arenas.
Recognize that it will be hard and will take a long-term commitment—this is not a simple or obvious task. The political challenges, economic constraints, competing interests, priority gaps, and complexities are all real and significant challenges.
And ultimately we must:
Seize the moment—we are in a time of massive economic challenge, political, and generational change. Historically, the most significant reforms and investments in social capital and game-changing approaches have been accomplished during similar periods of challenge and transformation. We are in a time when policymakers will have to address significant structural changes and where the body politic is in play with pendulum swings left and right that demonstrate a willingness to risk the status quo.
Events of this magnitude can be explained and understood by making a brief but important introduction on what is Cultural Diplomacy and its enormous benefits for countries that adopt such diplomacy to emerge in the international context.
"Cultural Diplomacy may best be described as a course of actions, which are based on and utilize the exchange of ideas, values, traditions and other aspects of culture or identity, whether to strengthen relationships, enhance socio-cultural cooperation or promote national interests; Cultural diplomacy can be practiced by either the public sector, private sector or civil society."
Whilst the term "cultural diplomacy" has only recently been established, evidence of its practice can be seen throughout history and has existed for centuries. Explorers, travelers, traders, teachers and artists can be all considered living examples of "informal ambassadors" or early "cultural diplomats" (for example, the establishment of regular trade routes enables a frequent exchange of information and cultural gifts between traders and government representatives). Such deliberate efforts of cultural exchange can be identified as early examples of cultural diplomacy. Indeed, any person who interacts with different cultures, (currently or in the past), facilitates a form of cultural exchange, which can take place in fields such as art, sports, literature, music, science, business & economy and beyond.Through the interaction of peoples, the exchange of language, religion, ideas, arts and societal structures have consistently improved relations between divergent groups.
Cultural Diplomacy in Practice Cultural diplomacy in practice (or applied cultural diplomacy) is the application and implementation of the theory of cultural diplomacy, including all models that have been practiced throughout history by individual, community, state or institutional actors in order to facilitate and improve relations and collaboration between disparate cultures. These models include for example diverse cultural exchange programs, international delegations (e.g., American jazz ambassadors) or sports competitions. The examples are uniquely able to affect intercultural and interfaith understanding and promote reconciliation.
The Importance of Cultural Diplomacy in an increasingly globalized, interdependent world, in which the proliferation of mass communication technology ensures we all have greater access to each other than ever before, cultural diplomacy is critical to fostering peace & stability throughout the world. Cultural diplomacy, when learned and applied at all levels, possesses the unique ability to influence the "Global Public Opinion" and ideology of individuals, communities, cultures or nations, which can accelerate the realization of the 5 principles below. By accomplishing the first principle, one enables the second, which in turn enables the third until the fifth ultimate principle of global peace and stability is achieved.
The principles are:
Respect & Recognition of Cultural Diversity & Heritage
Global Intercultural Dialogue
Justice, Equality & Interdependence
The Protection of International Human Rights
Global Peace & Stability
Cultural Diplomacy & the Public Sector, Two broad approaches to conducting regional and international relations can be distinguished; that of 'hard power' and 'soft power', but this is another story.
Cultural Diplomacy & the Private Sector As the move towards more socially responsible business practices gains momentum, the ability to understand and embrace the different values and needs of diverse cultures and societies becomes ever more important. There are many reasons why corporations need to be aware of the differences between cultures in their strategic decision-making process and adopt cultural diplomacy models into their agenda:
In the era of growing social awareness, corporates with culturally sensitive marketing plans and campaigns will enjoy a positive public opinion and good image, thus financially perform better.
Companies seeking to expand abroad will encounter problems unless they conduct research into, and act according to the cultural differences with the host country.
Companies with a national focus face a related challenge in ensuring that they are aware of and sensitive to national cultural minorities.
Purpose:
Ultimately, the goal of cultural diplomacy is to influence a foreign audience and use that influence, which is built up over the long term, as a sort of good will reserve to win support for policies. It seeks to harness the elements of culture to induce foreigners to:
Have a positive view of the country's people, culture and policies,
Induce greater cooperation between nations,
Aid in changing the policies or political environment of the target nation,
Prevent, manage and mitigate conflict with the target nation.
In turn, cultural diplomacy can help a nation better understand the foreign nation it is engaged with and foster mutual understanding. Cultural diplomacy is a way of conducting international relations without expecting anything in return in the way that traditional diplomacy typically expects. Cultural exchange programs work as a medium to relay a favourable impression of the foreign country in order to gain outsiders' understanding and approval in their cultural practices and naturalize their social norms among other cultures.
Generally, cultural diplomacy is more focused on the longer term and less on specific policy matters. The intent is to build up influence over the long term for when it is needed by engaging people directly. This influence has implications ranging from national security to increasing tourism and commercial opportunities. It allows the government to create a "foundation of trust" and a mutual understanding that is neutral and built on people-to-people contact. Another unique and important element of cultural diplomacy is its ability to reach youth, non-elites and other audiences outside of the traditional embassy circuit. In short, cultural diplomacy plants the seeds of ideals, ideas, political arguments, spiritual perceptions and a general view point of the world that may or may not flourish in a foreign nation.
Diplomatic Fiasco: PTI Government's Failure on the Climate Diplomacy Front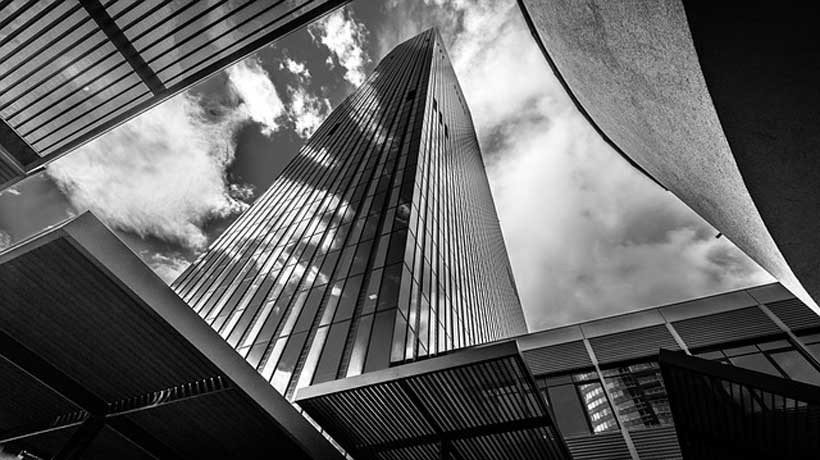 "Think about this: terrorism, epidemics, poverty, the proliferation of weapons of mass destruction – all challenges that know no borders – the reality is that climate change ranks right up there with every single one of them".– John F. Kerry
The United Nations General Assembly (UNGA) and United Nations Security Council (UNSC) have both declared that unrestrained climate change poses a threat to international peace and security. Presently, climate change is the biggest threat facing humanity. We all will witness its impacts, making it a critical foreign policy and diplomatic issue. Climate change will overturn the 21st century world order and characterize how we live and work. Even so, in the midst of a global pandemic, it is evident that climate change will be the major issue of this century. As countries will move toward rebuilding their economies after COVID-19, recovery plans will shape the 21st century economy in ways that are clean and green, safe and healthy, and more resilient. Over the last decade, foreign policymakers have taken measures to better understand climate risks. To date, foreign policy responses to climate change have primarily centered on the security repercussions of climate change.
To chart a fresh course ahead, in order to initiate a global fight against climate change, President Joe Biden welcomed a diverse set of leaders from around the globe to explicate the connections between climate security, climate change and broader foreign policy objectives. The list of invitee included world leaders like President Xi Jinping of China and Russia's Vladimir Putin, PM Modi of India, Sheikh Hasina of Bangladesh to attend the two-days meeting to mark Washington's return to the visible lines of the fight against climate risks. Though, Pakistan have its place in the same region, and fifth-most vulnerable country to climate change, it has been disqualified from the summit. Likewise, Biden dispatched his climate envoy, former secretary of state John Kerry, to prepare the ground for the summit in meetings with global leaders. The U.S. invited the leaders of the Major Economies Forum on Energy and Climate, which includes the 17 countries responsible for about 80-percent of global emissions and GDP, along with, heads of countries that are unambiguously vulnerable to climate impacts or are representing robust climate leadership.
The current global efforts towards mainstreaming of climate change in development policies and programs are getting more traction due to expanding avenues of domestic and international climate diplomacy. For developing countries, climate diplomacy is undoubtedly becoming a key incentive to integrate climate change issues into their foreign policy. Pakistan is also a relatively new player in the climate diplomacy arena with a nascent institutional setup. The climate diplomacy adaption experience of Pakistan is still at the embryonic stage. The main problem is the gradual decline in the aptitude and capacity of institution to develop a clear policy route. The policy decline is much more rapid under the PTI government. Pakistan's ambassadorial clout has eroded over the years due to political unpredictability and economic timidity. Similarly, the government has failed even to built a national narrative on climate change issue. Imran Khan has been warning the world of catastrophe if the climate problem is not addressed, but has failed to come out with a clear policy direction on the issue.
Among the many challenges fronting the Imran Khan government will be tackling the notoriously dysfunctional U.S. – Pakistan relationship. The Biden presidency has designated climate change as a critical theme of its foreign policy, and indeed aware of Pakistan's deep climate vulnerability. For the first time since the 9/11 terrorist attacks, Pakistan is not a foreign policy priority for U.S. administration. Many high-ranking Biden government officials, including climate change envoy John Kerry, know Pakistan well. When Kerry was Obama's secretary of state, co-chaired US-Pakistan Strategic Dialogue that counted renewable energy. Anybody familiar with how Islamabad and Washington have interacted over the last 74 years will resort to weary metaphors: a roller-coaster ride, the dynamic between an overbearing mother-in-law and daughter-in-law. Biden and his experienced team of ex-Obama administration officials are likely to press Pakistan – for Islamabad, it is a catch-22 situation. In the indigenous context, internal political strife in Pakistan and economic dependency on other countries have raised questions about our ability to effectively fight our case in international arena. The latest diplomatic fiasco speaks very loud and clear about the government's inability to deal with fast-changing geopolitics. Washington's broader interests in Asia, including relationships with China and India, will determine its policy at the Leaders' Summit on Climate. It seems, Pakistan has no friends in the Biden administration. Thus, out-of-the-box thinking is required for Pakistan's foreign policy decision makers.
Gender Diplomacy: A concern For International Politics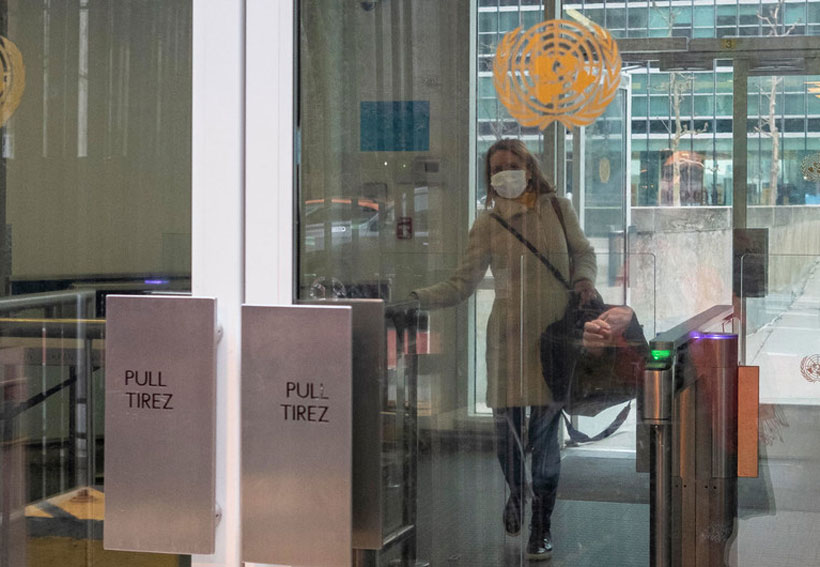 Diplomacy can be defined as an art of interaction between actors (states/ organizations) to achieve mutually benefitted desirable interests of pursuing parties, especially in the international arena of politics. While diplomacy is an integral part of the Liberal school of thought which has primarily dominated world politics, yet the field of diplomacy is itself deprived of liberal virtues of equality and parity. Weighing the balance of ratio between both genders in diplomacy, the dilemma of the day is that females do not reach the level of participation to be in parity with male partakers in diplomacy. Having a statistical outlook at patriarchy-ridden Foreign Services around the globe, female diplomats in Norway, Sweden, Finland, the United States of America, and France makeup to 30%-40% of Foreign Service. While even the developed states have not reached 50% of female diplomats in their respective states, developing states in the South show an even less percentile of female diplomats. South Asian states like Pakistan and India estimate to less than 15 and 20 percent of females in the skill of diplomacy, respectively.
Being an equal sharer in foreign policy-making and policy implementation is a fundamental democratic right of both genders; to serve the country and to shape the future of the land which is their identity, their respect, and their pride. Apart from this that the balanced ratio of diplomatic participants is an integral right, involving women in diplomatic interactions may aid and enhance the pursuance of goals by the states. I would like to back my argument with not only contemporary examples but historical evidence, as well. Turning pages of history back to 400 B.C. where women are named as 'weavers' in the writings of Aristophanes to Lysistrate; referring to women's role as skilled and accomplished diplomats who helped in the resolution of the Peloponnesian war. This act of inter-mingle, unifying, and peace-making through the prowess of consular skill set by then women is explained by Aristophanes in a phrase: 'Weavers of nations". This brings me to another point is that in contemporary times as pinpointed by the United Nations, the peace-processes in which women are engagers, 35% of those tend to last for at least 15 years.
While men are more forgoing towards minor details during foreign relation analysis, women tend to put more attention to minute details, which consequently results in the production of best-suited foreign policies. But it is noteworthy that to get potential benefit from this healthy difference in nature between males and females, it is potent enough to bring anequal number of female Foreign Service Officers as compared to male Officers. Having such a salubrious balance of both feminine and masculine characteristics can also equate chances of war and peace, spontaneous and patient decisions, and use of both: hard and soft power. Eventually, this egalitarian level complies with Robert Putnam's 'Law of Increasing Disproportion' which links the rank of authority and the degree of representation of high-status in society. Nevertheless, being an Ambassador, diplomat or even part of Foreign Service is a matter of great esteem and so women in diplomacy, represent women of the society. Linking the argumentative dots mentioned above, the United Nations' report endorses the importance of the role of women in diplomacy by considering their input as a vital ingredient for stable and secure democracy.
Applying the United Nations' analysis on the inclusion of women in the artistry of diplomacy on developing states, particularly in South Asia, we tend to project various prosperous benefits of women diplomats in the region, particularly in the context of the two-decades-long conflicts: Afghan-Taliban Conflict and the Kashmir dispute in the heart of South Asia. Women in diplomacy in Pakistan, India, and neighboring South Asian states might weaken the bone of contention between the by-birth rivals: India and Pakistan through conflict transformation strategies. While the involvement of Afghan females in the ongoing and forthcoming Afghan Peace Processes and the future Afghan government can not only uplift the societal status of women in Afghan society but will improve the longevity of sustainable peace in Afghanistan. Eventually, colleen diplomats can help to divert the state-centric state and regional security paradigm of South Asia to human-centric state and regional security, resulting in diversified and proactive approach; fostering fraternal ties leading to paced development in the region and abroad.
To conclude with, as I have highlighted the irony of the hour with an un-equal statistical ratio of gender parity in the course of diplomacy and the importance of achieving this parity by incorporating women in the skilled framework of diplomacy, I would like to propose universally applicable policy measures to acquire this equivalence. The first and foremost step is to bring awareness in society for the encouragement and acceptance of more female diplomats as opposed to the conventional fields like medical and engineering sciences. Along with this policy changes should be made to ensure equal recruitment of female diplomats, specifically on merit to counter and curtail the patriarchal dominance, mostly due to the might of money. Lastly, a female-friendly environment should be promoted to utilize the feminine potential in Foreign Offices. Conclusively, equal participation of both genders will result in sustainably productive democracies—both, in letter and spirit. Hence, gender equality in diplomacy is essential for the growth and evolution of international politics.
Сultural diplomacy as an effective instrument of Italian soft power: the INNOPROM case
Despite the complicated geopolitical rhetoric of European interaction with Russia and economic sanctions, international life continues. In such conditions, culture remains in fact the only instrument for supporting and developing international relations. International cultural relations strive to maintain "neutrality". In the context of globalization, the blurring of borders, it is cultural policy that can become a point of mutual understanding, finding a common language and preserving existing civilizational layers.
Cultural diplomacy is a state policy aimed, within the framework of foreign policy, at the export of representative data of national culture and at interaction with other countries in the same cultural sphere. The tools for the implementation of cultural diplomacy are primarily used to form a positive foreign policy image of the country, as well as indirectly for the development of intercultural dialogue, sustainable development and conflict prevention and are associated with various areas of human activity: cinema, religion, science, cultural exchanges, literature, theater, etc. much more.
For 2020, Italy was ranked ninth in the National Brands Index and eleventh in the soft power rating of the British agency Portland. Despite the fact that Italy was not included in the "five" leaders, its "attractiveness" for foreigners remains unshakable. At the present stage, the development of Italian culture outside is carried out by the General Directorate for the promotion of the concept "System – Country", whose functions include: dissemination of Italian culture, language and creativity abroad; organization of cultural events (week of the Italian language in the world, week of Italian cuisine in the world, festivals of Italian cinema); coordination of the activities of cultural institutions and language schools; provision of scholarships and grants; ensuring the country's participation in the work of various organizations in the field of culture, etc. Thus, Italy actively uses the basic tools of cultural diplomacy (language and culture, education and science, innovation, tourism) to build intercultural relations at all levels.
One of the most effective tools of cultural diplomacy is the holding of international industrial exhibitions abroad. This event always works simultaneously in several dimensions: 1) has a political color (as a rule, politicians solemnly open the exhibition, timed the signing of various bilateral agreements); 2) gathers a large number of representatives of real business (which promotes the national brand of the country, and also develops economic diplomacy); 3) demonstrates scientific and technological achievements (contributes to the activation of scientific diplomacy); 4) conduct a series of cultural events aimed at introducing and promoting national culture.
From this point of view, the Innoprom case is interesting, where Italy is the first European partner country for organizing the exhibition.
INNOPROM is an international industrial exhibition held in Yekaterinburg annually since 2010. This is the main industrial, trading and export platform in Russia. About 80% of the visitors of the exhibition are professional buyers from different countries of the world, specialists from industrial enterprises who make decisions on the introduction of new products and technologies in production. Italy was chosen as the partner country of INNOPROM-2021 – a country in the top ten economies in the world and in the top three of the European Union, as well as one of the main foreign trade partners of Russia. Over the past few years, the country's industry has reached new heights in such industries as mechanical engineering, metallurgy, chemical, petrochemical, light and food industries.
At INNOPROM-2021, the Partner Country will present the achievements of the Italian industry, innovative developments, investment opportunities and prospects for further cooperation between the countries. The Italian Republic will become the Partner Country of the 11th International Industrial Exhibition INNOPROM. The exhibition will take place in Yekaterinburg from 6 to 9 July 2021, and the theme of the exhibition will be "Flexible Manufacturing". During a working meeting with the Minister of Industry and Trade of the Russian Federation Denis Manturov, Prime Minister of Italy Giuseppe Conte confirmed the readiness of the Italian Republic to participate in the INNOPROM 2021 exhibition. and the nature of modern world economic relations, "said the head of the RF Ministry of Industry and Trade.
At the moment in Russia there are about 500 enterprises with the participation of Italian capital. Italy views Russia as a long-term and reliable partner, and is also interested in the further development of trade, economic and industrial ties.
"In our opinion, this is a confirmation of how strong our ties are," said Giuseppe Conte at the opening of the Russian-Italian business forum for cooperation in the field of small and medium-sized enterprises. More than 100 Italian companies have expressed interest in participating in the exhibition. According to preliminary data, the exposition of the Partner Country will be about 3000 sq. m., and leading Italian companies in the field of automotive, mechanical engineering, metallurgy, etc. will present their stands. As Italian Ambassador to Russia Pasquale Terracciano noted, "Italy is chairing the G20, and in July it will become the first European country to partner with Innoprom. Despite the sanctions regime imposed by the EU, Italy and Russia have a special relationship. The largest industrial companies in Italy (not only manufacturers of luxury and luxury cars) are actively working on the Russian market, and the Italian embassy, ​​which occupies the famous Berg mansion in Moscow, remains, perhaps, the most hospitable». 
The Sverdlovsk region and the Italian republic have been closely cooperating for many years. The Sverdlovsk Region has an Agreement between the Government of the Sverdlovsk Region of the Russian Federation and the Government of the Piedmont Region of the Italian Republic on trade, economic, scientific, technical and humanitarian cooperation dated July 22, 2002. In October 2015, within the framework of the visit of the delegation of the Sverdlovsk region to the Italian Republic, a memorandum of intent was signed between the Governor of the Sverdlovsk region (Russian Federation) E.V. Kuyvashev and the President of the region of Liguria (Italian Republic) G. Toti. The cities of Genoa and Turin are twin cities of Yekaterinburg. The city of San Benedetto del Tronto, San Remo are twin cities of the Verkh-Isetsky district of Yekaterinburg. The town of Selva di Val Gardena is twinned with the Kachkanar urban district. The city of Asti is twinned with the urban district of Krasnoufimsk. In 2019, the foreign trade turnover of the Sverdlovsk region with Italy decreased by 30.8%, while exports decreased 57.8%, imports increased by 3.7%. In 2019, for export to Italy from the Sverdlovsk region, mainly metals and products from them were supplied, including ferrous metals and products from them (semi-finished products of unalloyed steel, ferroalloys, sheet products, pipes), aluminum (rods and profiles), copper ( refined, rods and profiles), other metals (titanium, chrome), wood (plywood), mineral products.
On March 18-19, 2021, Ambassador Extraordinary and Plenipotentiary of the Italian Republic to the Russian Federation Pasquale Terracciano arrived on a visit to Yekaterinburg. During a meeting with the Governor of the Sverdlovsk Region Yevgeny Kuyvashev, they discussed the participation of Italy in the international industrial exhibition INNOPROM-2021 as a Partner Country of the exhibition. During the press approach after the meeting, Pasquale Terracciano named the companies that are planned to be presented at the exhibition. These are, in particular, the international energy group Enel, the oil and gas company Eni, the Leonardo machine-building holding and the car tire manufacturer Pirelli. During the visit, the ambassador had a rich cultural program. The representatives of the delegation visited the Museum of the first President of the Russian Federation B. N. Yeltsin; opened a photo exhibition of the Italian photographer Elio Ciol; visited the Sverdlovsk Philharmonic (as part of the visit to the Philharmonic, the choral singing of the performers was heard, the cultural program of the Innoprom exhibition was discussed with the director of the Philharmonic); visited the Museum of Architecture and Design, where an excursion was held for the guests (issues of preparation for the cultural program of the international exhibition "Innoprom" were also discussed).
Thus, the participation of Italy as a partner country of the international industrial exhibition INNOPROM is the most important effective tool for implementing cultural diplomacy. The event is not limited to an industrial exposition, although this is extremely important for Italian business, but also has a wide range of cultural interaction and drawing attention to the Italian cultural heritage and way of life.