Egypt: New Project Will Support Railway Safety and Efforts to Enhance Service Quality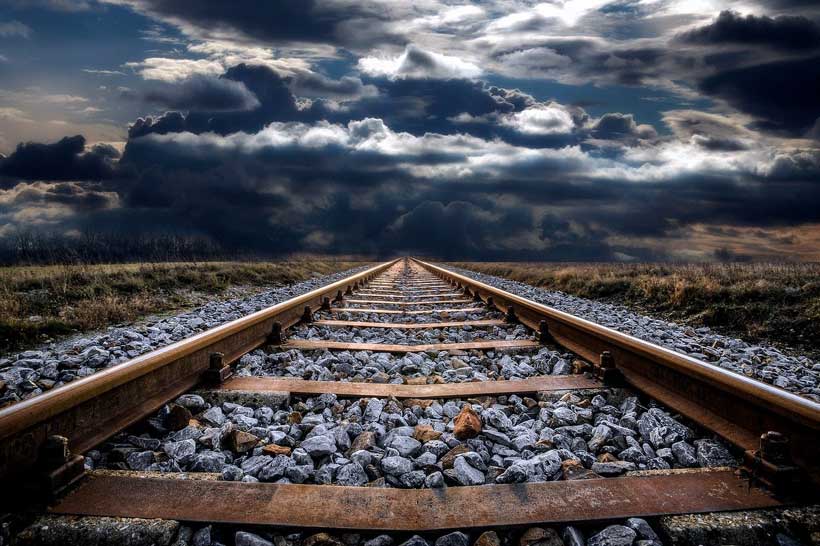 The World Bank's Board of Executive Directors today approved a US$440 million loan to support Egypt's initiatives to enhance the safety and service quality of the country's railways.
The Railway Improvement and Safety for Egypt (RISE) total project cost is US$ 681.1 million, including US$ 241.1 million in contribution by the Egyptian National Railways (ENR). The project will focus on modernizing the signaling for the Cairo – Giza – Beni Suef segment of the ENR network and supporting the reforms needed to enhance ENR's performance and competitiveness.
"Today more than ever, there is a great need to develop sustainable infrastructure. Redefining smarter transportation solutions improves safety, enhances mobility, safeguards the environment and strengthens job creation and economic growth," said Dr. Rania A. Al-Mashat, Egypt's Minister of International Cooperation. "This project supports the momentum for reform and the demand for urban mobility and reliable public transport, integral to achieving the 2030 Sustainable Development Goals."
The ENR network comprises of over 5,000 km of rail tracks and primarily offers passenger services for low-income Egyptians. About 270 million passengers took trains in FY2019, up from 228 million in FY2015 and 247 million in FY2010. Over the years, ENR has faced multiple obstacles that show there is margin for improving its performance, namely in the realms of operations, cost recovery, maintenance, and customer service.
"This operation builds on the World Bank's policy dialogue with Egypt in the transport sector, including on institutional and governance arrangements, and safety and regulatory aspects," said Marina Wes, World Bank Country Director for Egypt, Yemen and Djibouti. "We are keen and committed to continue to support this vital sector which provides critical services especially to low-income citizens, helping to increase access to employment opportunities and markets."
The newly approved Railway Improvement and Safety for Egypt Project (RISE) is a continuation of the Egypt National Railways Restructuring Project (ENRRP), which concluded in 2020 and focused on upgrading the signaling system of the Alexandria – Cairo and Beni Suef – Nag Hammadi segments.
"Modernizing and reforming Egypt's railways is critical to meeting citizens' travel needs and boosting the overall economy," said, Lieutenant General Kamel El Wazir, Egypt's Minister of Transportation. "Improving the service for millions of passengers per day is a priority, particularly because citizens depend on the ENR to access jobs and do other tasks, including fulfilling personal errands. Increasing freight transport is also a critical objective, which will increase the economy's overall competitiveness. Through partnering with the World Bank on this project, we aim to enhance the performance of this important sector."
The RISE project will modernize the signaling system and track upgrade works along the Cairo – Beni Suef segment, and will continue ENRRP's works along the Alexandria – Cairo and Beni Suef – Nag Hammadi segments at a total length of 763 km. The RISE project also aims to improve safety for ENR passengers and workers in a holistic and systemic manner by introducing an upgraded Safety Management System. Service quality will also improve due to the improved punctuality, which is expected to increase from 75 to 90 percent of trains running on time.
Additionally, the RISE project seeks to advance the railway modernization efforts promoted by the Ministry of Transport to align ENR with international best practices by introducing performance-based funding.
Global Recession Increasingly Likely as Cost of Living Soars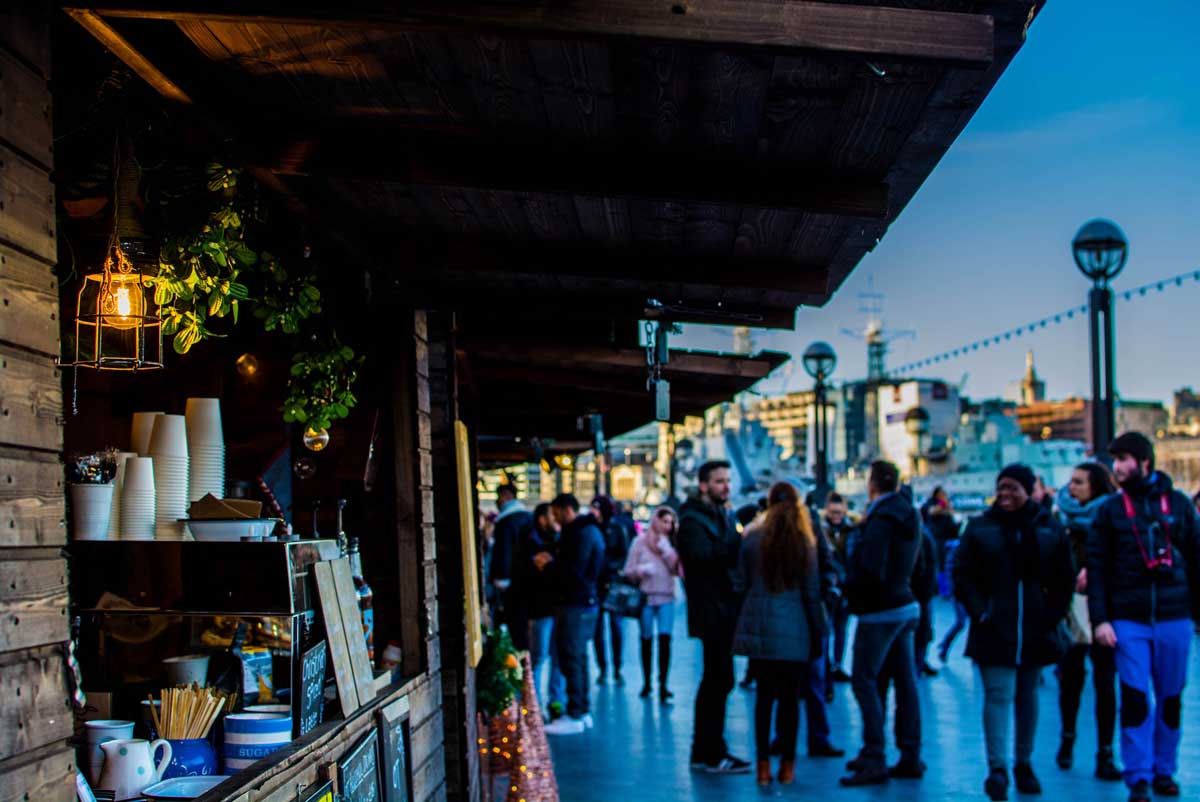 The World Economic Forum's Community of Chief Economists expect reduced growth, stubbornly high inflation and real wages to continue falling for the remainder of 2022 and 2023, with seven out of 10 considering a global recession to be at least somewhat likely. These are the key findings of the Forum's quarterly Chief Economists Outlook, published today.

Prospects for the global economy have deteriorated further since the May 2022 edition of this report, with expectations for growth pared back across all regions. Almost nine out of 10 of the chief economists expect growth in Europe to be weak in 2023, while moderate growth is expected in the Middle East and North Africa (MENA) region, the US, South Asia and Latin America.

The grim outlook for growth is being driven in part by high inflation, which has triggered sharp monetary tightening across many economies. With the exception of China and the MENA region, most of the chief economists surveyed expect high inflation to persist for the remainder of 2022, with expectations somewhat moderating in 2023.
The cost of living crisis bites
As the high cost of living reverberates around the world, the chief economists are in agreement that wages will fail to keep pace with surging prices in 2022 and 2023, with nine in 10 expecting real wages to decline in low-income economies during that period, alongside 80% in high-income economies. With household purchasing power weakening, the majority of the chief economists expect poverty levels across low-income countries to increase, compared with 60% in high-income countries.

"Growing inequality between and within countries is the ongoing legacy of COVID, war and uncoordinated policy action. With inflation soaring and real wages falling, the global cost of living crisis is hitting the most vulnerable hardest. As policymakers aim to control inflation while minimizing the impact on growth, they will need to ensure specific support to those who need it most. The stakes could not be higher," says Saadia Zahidi, Managing Director at the World Economic Forum.

The cost of living crisis is driving concerns around energy and food prices. The chief economists are particularly concerned in relation to sub-Saharan Africa and the MENA region, with 100% and 63% of respondents, respectively, expecting food insecurity, with a significant number of respondents also expecting food insecurity in South Asia and Central Asia (47%, both). Most concerningly, 79% of the respondents expect rising costs to trigger social unrest in low-income countries versus 20% in high-income economies.
Debt dynamics deteriorate
The chief economists almost unanimously agree that the risk of sovereign debt default in lower-income economies is increasing. This is in contrast with high-income economies where one in four flagged debt default as an increasing factor in 2022. But as interest rates continue to rise, 42% of respondents expect debt servicing costs to exert a significant drag on growth over the next three years versus 84% for low-income economies. In this context, about one-third of respondents said that high-income countries no longer have the fiscal space to deal with another macroeconomic shock, compared with three-quarters for low-income countries.
Global fragmentation deepens
Geopolitics is expected to dominate macroeconomic and financial developments in the years ahead, according to those surveyed. Almost nine out of 10 expect heightened geopolitical risk to have a significant impact on global economic activity over the next three years, and only slightly fewer (85%) expect business strategies to be similarly affected.

A significant proportion of the respondents (69%) also expect to see geopolitical tensions affect global financial markets over the three-year horizon. Most respondents expect fragmentation to increase, especially in technology (80% of respondents) and goods (70%), with a more moderate outlook for labour (60%), services (58%) and finance (52%).

Most of the chief economists expect businesses to take decisive action in response to global developments: 80% expect businesses to adapt their supply chains to geopolitical developments. Four out of five chief economists expect businesses to pursue supply chain diversification and localization (also 80%) over the next three years, with long-term implications for costs to consumers.
Expansion of Social Protection Programs Necessary for a Resilient Recovery
Universal Social Protection is critical to effectively protect people against poverty, prevent risks to their livelihoods and well-being, and help them access economic opportunities. Achieving this goal will require social protection systems that are stronger, more resilient and better funded, according to a new World Bank report. While the pandemic, food and fuel price inflation, and longer-term challenges such as climate change make social protection critically important, they also threaten countries' ability to raise spending and expand the social protection programs necessary for more resilient systems.
The new report, "Charting a Course Towards Universal Social Protection – Resilience, Equity, and Opportunity for All," sets out a vision for achieving universal social protection. It underscores the need for countries to build integrated social protection systems that are underpinned by an increase in national spending to help expand social protection coverage, including to informal workers. To generate additional fiscal space, governments will need to reduce inefficient spending and mobilize more domestic revenues alongside continued international support.
"Social protection aims to promote investments in people and access to productive work, resilience to shocks and equality of opportunity," said Mamta Murthi, World Bank Vice President for Human Development. "To reach universal social protection, governments will need to integrate services, such as social insurance, social assistance, and economic inclusion programs, ensuring all people are effectively protected throughout their lifecycle and across income levels."
The report identifies five priorities for the World Bank to help developing countries further accelerate progress towards universal social protection. Climate change considerations and empowerment of women and girls are at the heart of these efforts. The five areas include:
Building strong foundational social protection systems.
Increasing coverage for social protection programs and promoting greater inclusion.
Building more resilient, adaptive, and dynamic programming.
Scaling up effective economic inclusion and labor systems.
Creating more fiscal space for universal social protection.
"In response to the multiple crises facing low- and middle- income countries, the World Bank is providing unprecedented support to help governments expand and improve social protection systems," said Michal Rutkowski, Global Director for Social Protection and Jobs at the World Bank. "This new report provides a vision towards the inclusive adoption of universal social protection to ensure that all people, including the poorest and most vulnerable populations, have the support they need and that no individuals or groups are left behind."
Strengthening social protection systems is central to the World Bank's mission to reduce poverty and promote shared prosperity. The COVID-19 pandemic proved to be a major catalyst for global efforts to scale up social protection systems. Between April 2020 and June 2022, the World Bank doubled its pre-COVID-19 social protection portfolio and provided more than $14 billion to 60 countries, including 16 countries affected by fragility and conflict, reaching more than one billion people worldwide. As of September 2022, the World Bank is providing $30 billion in financing to countries across regions and income levels. This includes $17 billion through IDA, the Bank's fund for the world's poorest countries.
Listening to Kazakhstan: Survey Spotlights Challenges Along with Optimism on Economic Prospects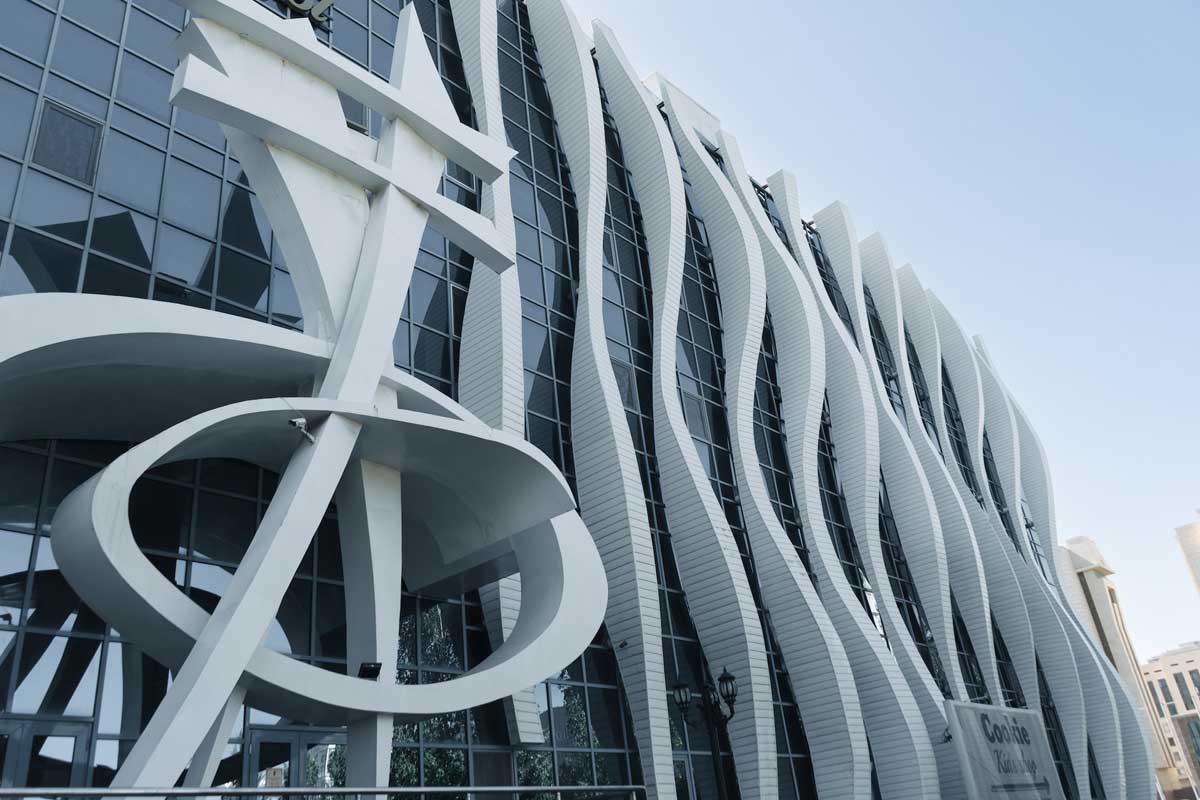 The results of the "Listening to Kazakhstan" survey presented today reveal a challenging period for Kazakhstan's economic and social outlook due to the on-going global and regional risk factors. Domestic inflation continues to dominate people's concerns, while views on current local economic conditions deteriorated in the second quarter. About 23 percent of families in Kazakhstan classified themselves as poor in August 2022.
Despite the immediate challenges, however, two-thirds of the survey respondents remained optimistic about the country's long-term economic prospects, and a similar share said that they believe the country is on the right track with reforms. Cases of improved perceptions of the government's support to the vulnerable – including the poor, the elderly, persons with disabilities, and children – were strongly linked to graduating from poverty and becoming more upbeat about the country's direction. These results point to a positive feedback loop between successful implementation of the government's reform agenda, and the public's support of that agenda.
"Listening" surveys are some of the few sources of data that provide real-time insight into the impacts of policy changes on households. The approach has been used in many countries around the world, often with to the aim of supporting a government crisis management and social assistance. Listening to Kazakhstan" Survey is the result of a fruitful partnership between the World Bank and UNICEF which enabled, in collaboration with NAC Analytica, collecting more than 34,500 interview since 2020.
Ata roundtable to discuss results, experts from the World Bank and UNICEF presented the survey's recent findings, including a focus on the economic and social outlook in Kazakhstan, the recent dynamics of the labor market, the well-being of children and families, and the public's views on the national reform agenda. The results show that Kazakhstan's economic and social outlook was impacted by the compound effects of heightened risks in the first half of 2022 – the war in Ukraine, international sanctions against Russia, the COVID-19 pandemic, quickly rising prices, and the overall slowing of global growth, which all contributed to increased uncertainty.
"We found it very encouraging to see that people who perceived government programs to be successful reported being more satisfied with their own lives and the direction of the country, says William Seitz, Senior Economist and Team Leader for the Poverty and Equity Global Practice of the World Bank in Central Asia. "Social support that addresses challenges increases optimism about the government's positive role and contributes to rising satisfaction across a range of wellbeing measures."
The survey results also highlight that poverty status fluctuates remarkably over time depending on a family's circumstances. Over the course of the survey – between October 2020 and August 2022 – more than 40 percent of respondents said they were living in poverty at least once, but only about 5 percent classified themselves as "chronically poor" in every interview.
"Initially put in place to monitor COVID-19's impact on households, the "Listening to Kazakhstan" survey provides a tremendous opportunity to smoothly and periodically monitor the situation of children and families, in terms of well-being, nutrition, and food security, access to health, education and social protection among others. The data generated by the survey clearly highlights that children are over-represented among the poor. It provides evidence that large families with many children are exceptionally prone to fall into poverty. The survey results underline the need to place child poverty at the center of the governmental agenda and ensure provision of benefits and services to large families with children to avoid devastating impact of poverty on them. The obtained data can be used for evidence-based decision making and strengthening of policies in key sectors to address inequalities and promote inclusive and sustained development for all," says Arthur van Diesen, UNICEF Representative in Kazakhstan.
The COVID-19 pandemic and the current crises facing the region have highlighted the value of having a system to quickly collect views and information from the public.