Flipflopi sets sail around Lake Victoria to raise awareness on pollution menace
Flipflopi, the world's first sailing boat made from 100% recycled plastic, is joining forces with the UN Environment Programme's Clean Seas Campaign once more, this time embarking on an expedition by sailing around Africa's largest freshwater ecosystem – Lake Victoria. The voyage aims to send an urgent message to the East Africa community on the need to end the unnecessary single-use plastic scourge that is threatening the region.
The current state of Lake Victoria, supporting 40 million East Africans, through food supply and livelihoods, symbolises the catastrophic effects of human activities and climate change, among other issues, resulting in significant water pollution which threatens the health and livelihoods of communities.
A recent study estimated that 1 in 5 of the fish in Lake Victoria had ingested plastic. Another recent study ubiquitously recorded microplastics in surface waters in several sites of Lake Victoria. At the heart of the plastic waste problem is the linear 'take-make-dispose' model of consumption, as products get manufactured, bought, used briefly, and then thrown away.
The Flipflopi is an initiative showcasing alternative uses of plastic waste and the possibilities of circular economy approaches. Over a three-week period, Flipflopi will sail from Kisumu, Kenya to several locations in Uganda and Tanzania, raising awareness and inspiring communities to adopt circular-waste solutions to beat plastic pollution.
"This Lake, Nam Lolwe, matters to me. It must matter to us all. Investing in research and development on blue economy investments, improving the health of the lake and riparian environment while ensuring that investments are 'lake friendly' from inception are amongst my priorities" said Governor of Kenya's Kisumu County Anyang' Nyong'o.
"The COVID-19 pandemic has accelerated the need to address the myriad environmental crises, which can only be done through regional and global consensus on key issues like single-use plastic, and climate change," said Joyce Msuya, Deputy Executive Director of the UN Environment Programme (UNEP). "Flipflopi is a great African example of the circular economy in action; we are proud to see it start this new journey around Lake Victoria, a shared resource that we must do all we can to protect."
Flipflopi's Lake Victoria expedition will include several stops along the lake engaging community leaders, conservationists, business leaders and policymakers, demonstrating alternate uses of waste plastic and other circular waste models calling for an end to single-use plastics.
"Flipflopi was built to show the world that it is possible to make valuable materials out of waste plastic, and that single-use plastic really does not make sense," said Ali Skanda, co-founder of the Flipflopi project and builder of the world's first recycled plastic dhow. "By sailing around the lake, we aim to inspire people to create their own waste-plastic innovations and adopt circular solutions that will build greener businesses, whilst also taking plastic out of the environment. Together with communities across the Lake Victoria region we hope to bring awareness and innovative solutions to beat pollution and support a green recovery in East Africa"
Flipflopi is an example of innovative circular solutions applied at a national level to the pollution challenge. In Kisumu on the shores of Lake Victoria, CIST Africa are making hand sanitizer from invasive water hyacinth.
Innovators like Sanergy are turning Nairobi's untreated organic waste into organic fertiliser for crops, feed for livestock, and fuel briquettes for energy. In Uganda, the women who set up Reform Africa are turning plastic waste into sustainable and waterproof bags, whilst providing school children in rural areas with bags for free. In Tanzania, a collective of local artisans known as 'Made by Africraft' are introducing youth and the unemployed to developing sustainable handicrafts to create a livelihood.
Flipflopi, the Clean Seas Campaign and partners aims to showcase green innovations as they sail around the lake, and inspire communities and businesses to act against plastic pollution.
As part of the expedition, the Flipflopi expedition will launch a petition calling for a regional ban on single-use plastics.
Environmental rights, here and now: working for change in 2021
COVID-19 hasn't only raised concern for health. It has also stimulated thought and debate around issues of human rights – including those related to the environment. After all, the emergence of the zoonotic disease has demonstrated that the health of people and planet are one and the same.
All people have the right to a safe, clean, healthy and sustainable environment – pollution-free air and water, land and soil, seas and oceans – and a life free from chemicals.
Pollution claims millions of lives every year. But unlike COVID-19, which has drawn rapid and dramatic attention, pollution is widely dismissed as unavoidable; as a consequence of development and daily life, beyond anyone's control.
"Environmental rights empower individuals, people, and peoples, and help humanity in addressing the triple planetary crises of climate change, biodiversity loss, and pollution," said Arnold Kreilhuber, Acting Director of the United Nations Environment Programme's (UNEP's) Law Division. "Global recognition of the right to a healthy environment is a unique opportunity to address these pertinent environmental challenges, and to elevate the position of rights-holders in order to ensure that the exercise of these vital rights is available to all."
This could mean using the law to hold governments and decision-makers to account, or using our purchasing power to influence production trends and business owners. The air we breathe, the water we drink and the world in which we live can mean the difference between life and death. Now is the time to claim the human right to a safe, clean, healthy and sustainable environment.
Says Ben Schachter, Environment and Climate Change Focal Point at the UN Human Rights Office, "States have an obligation to respect, protect and fulfill human rights for all including the rights to participation, access to information and access to justice in environmental matters. These and other human rights empower all people to play an active role in efforts to preserve the environment for present and future generations. We can change the world by exercising our rights and working together to promote informed decision-making about the environment."
It has become clear in this time of global pandemic that quality information matters and can inform decisions with the power to change the world swiftly and dramatically. And on the other hand, misinformation can do great harm.
Transformational change begins with education – building a knowledge base and sharing accurate, science-based information. On 15 April (3pmUTC/4pmCEST), the UNEP Law Division, the Office of the UN High Commissioner for Human Rights (OHCHR) and the Wikimedia Foundation will host an online event, exploring the human right to a healthy environment.
The event will launch the 2021 #WikiForHumanRights campaign – a call for volunteers to improve the content on Wikipedia, relating to human rights, environmental health, and the range of communities impacted by the convergent environmental crises of climate change, pollution, and biodiversity loss. The campaign will see communities all over the world populate, strengthen, and translate articles on Wikipedia relating to the right to a healthy environment.
The 90-minute launch event will consider the connection between environmental issues and human rights, how communities are affected by environmental harm and ways for individual and collaborative efforts to create positive change, with live translation available in English, French, Arabic, Spanish and Chinese.
Muscovites Apply for 700 Trees to be Planted in Honor of Their Newborn Children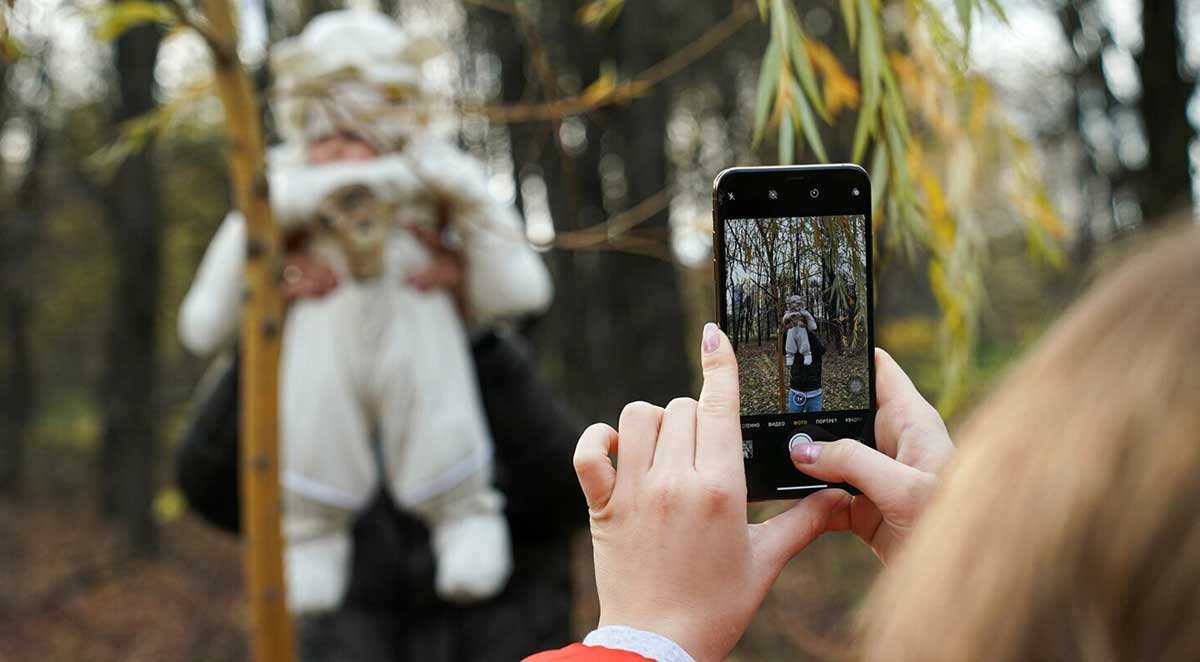 The Our Tree project launched two years ago by Moscow's Department of Information Technology and Department of Nature Management and Environmental Protection has quickly become very popular among Muscovites. Thanks to this annual campaign, city residents can now celebrate the happiest event in their family life – the birth of a child – by giving their baby a unique gift – their own personal tree.
Any parent who is permanently resident in Moscow can apply for a tree within three years of the birth of their child. To do so, they need only have an account on the mos.ru website. On average, 700 Muscovites apply for a tree to be planted in honor of their newborn child each month.
In two months, young parents have submitted more than 1,500 online applications to participate in the Our Tree project and plant seedlings in honor of their newborn kids in the autumn. That's twice as many as during the same period in spring. Acceptance of applications began on January 16 and will continue until June 15.
Last autumn, more than 5,000 trees were planted as part of the project, with linden, Norway maple, pine, white willow and rowan trees being the most popular choices. Spring planting of personal saplings will soon begin.
Eduard Lysenko, Minister of the Moscow Government and Head of the Department of Information Technology, noted that interest in the Our Tree project among young parents is growing every year: in 2019, more than 2,300 trees were applied for and planted, while in 2020 the number increased to 5,000. More than 4,500 saplings will appear in Moscow's parks this spring thanks to the project participants.
"A set of online services has been created for families with children on the mos.ru portal. The Our Tree project is another opportunity for young parents to celebrate the important milestone of the birth of their child and to contribute to the city's ecology. Taking part in the project is very simple – just submit an online application on the portal. Some information is filled in automatically from users' personal accounts, which makes everything even more convenient. On average, Muscovites order more than 700 seedlings to plant as family trees in their favorite park each month," said Lysenko.
Norwegian scientists finally find good news from Norilsk Nickel
The state of the environment in the border areas is the main topic of the «Pasvikseminaret 2021», organized by the public administrator in Troms county and Finnmark in cooperation with the municipality of Sør-Varanger municipality.
The purpose of the annual Pasvik seminar is to provide the local population and local politicians all information about the environmental situation in the border area Norway – Russia. Program focused on pollution from the Nickel Plant and monitoring of the environment in the border area.
The activities of Norilsk Nickel have been the main focus of the workshop for many years.
For the first time in many years, Norwegian scientists have found only positive news from Russia.
Tore Flatlandsmo Berglen, a researcher at the Norwegian Institute for Atmospheric Research (NILU), noted a significant improvement in air quality in the border area. Berglen remembered the 70-80s of the last century, when one of the divisions of Norilsk Nickel "Pechenganikel" annually emitted 400 thousand tons of sulfur dioxide into the atmosphere, in the 90s this figure dropped to 100 thousand tons. After the closure plant in Nikel in December 2020, the content of sulfur dioxide and heavy metals in the atmosphere at the border between Norway and the Murmansk region meets all international requirements.
"And I know that these emissions from the Kola MMC will continue to decline. Compared to 2015, this figure will be 85 percent. This is very positive news. Air quality issues are being addressed in the right direction. We have been talking about this for many years and finally the problem has been resolved, emissions significantly reduced. This is the most excellent presentation I have ever make! " – said Tore Berglen.
Earlier it was reported that Russia's Norilsk Nickel, the world's largest producer of nickel and palladium, closed its smelter in the city of Nickel in northern Russia at the end of 2020. Kola is a subsidiary of Norilsk Nickel on the Kola Peninsula with mines, processing plants and pellets in Zapolyarny, as well as metallurgical plants in Monchegorsk and a plant in Nikel, which closed at the end of December 2020.
The Norwegian environmentalists who participated in the workshop also noticed positive changes.
"The smelter is closed and Norilsk Nickel is working hard to become a 'green' metallurgical company – it reduces emissions, uses advanced technology and cooperates with Pasvik nature reserve which is our good partner in Russia. Today, a lot of interesting things are happening in the border areas. We have many common interests and there is a certain key to ensuring that everything works out for us – this is good coordination, cooperation, a large knowledge base," said the representative of the environmental center NIBIO Svanhovd.
Other studies examining water resources, fish, berries, also prove that nature in the border area is recovering. All this testifies to the work of ecologists who care about the environment.
"We see examples of what has already been done. And this allows us to plan with confidence our future joint work, projects," says senior adviser representative Anne Fløgstad Smeland at the county governor in Finnmark.