Chinese Diplomacy: Xi's "Twin" Victory over Biden, Modi?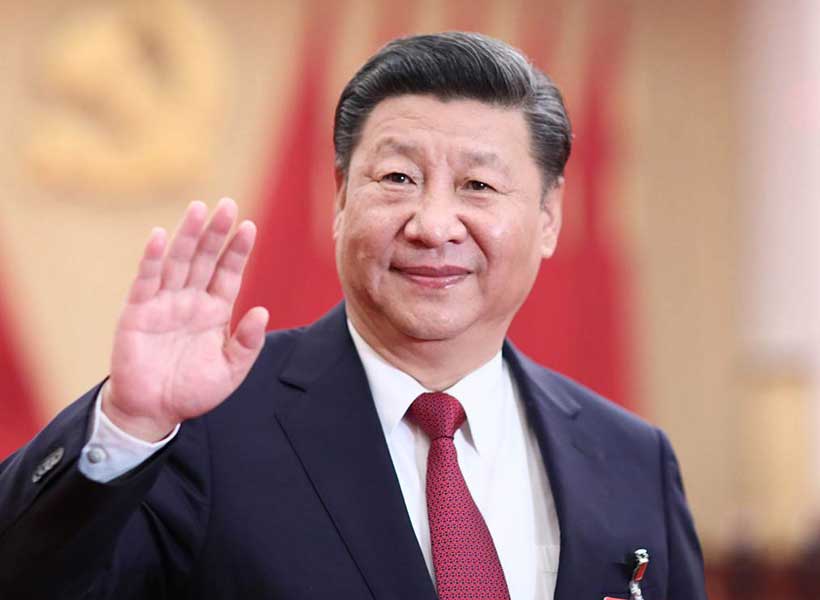 On China, the US public stands apart and India's Hindu majority population is described by Beijing as "self-deceptive." In the wake of the Indian government's decision to withdraw troops on the border with China and Biden's recent "twin" failure to rally its European allies against Beijing, a Chinese scholar is claiming a "double" victory over both Washington and New Delhi.
On February 19, the US President Joseph Biden delivered a speech at the 2021 Munich Security Conference. In his first public appearance in the world, President Biden categorically outlined his foreign policy approach and said: "How the United States, Europe and Asia work together to secure the peace, and defend our shared values and advance our prosperity across the Pacific will be among the most consequential efforts we undertake." The international media, from London to Paris to Tokyo to New Delhi, applauded Biden's 15-minute virtual assurance to partners, allies and friendly countries in Europe and Asia that "America is back."
In Beijing, however, the Biden speech was not only interpreted in a strikingly different manner, but the conclusions drawn in the state-controlled Chinese media too were "out of the box," so to speak. Commenting on the new US leader's first "twin" multilateral appearances since taking office – at the MSC and at G7 summit, both on the same day – the sister publication of the Chinese Communist Party's mouthpiece People's Daily but widely acknowledged in the global media as China's authentic official view, the English Language hyper-nationalist Global Times dismissed Biden's debut "twin" attempt "to rally allies against China" as utter failure.
In a signed commentary entitled "Biden fails to pit allies against China in debut at G7, Munich events," GT staffer Zhang Han wrote: "In a speech to the virtual G7 summit, Biden stressed the need for US and allies to collectively deal with economic threats posed by China. At the Munich Security Conference, Biden said we must prepare together for long-term strategic competition with China and vowed to restart multilateralism after four years of America first policies."(Emphasis added) But as was expected, Biden's calls did not gain much traction among US allies in Europe, Zhang Han concluded.
Calling Biden's efforts to project China as "fabricated enemy" in his twin attempt in one day as gross error, professor Li Haidong of China's authoritative Foreign Affairs University was quoted in the above GT commentary as saying: "The uncertainty of US politics has weakened Europeans' own confidence in the former leader of the alliance, not to mention the fact that each country has their own problems to handle and is unlikely to confront an 'fabricated enemy'." In another GT story published a day before the G7 summit, professor Wang Yiwei, director of the International Affairs Institute at Beijing's Renmin University said: "What Biden wants to do at the G7 meeting is like putting 'new wine into an old bottle,' but other G7 countries such as Germany, Italy and France, including even Japan, not all of them see China as the 'enemy'."
Reporting for the popular news app platform Guancha.cn, Zhang Chengjing reminded her readers "Of course, he [Biden] did not forget to mention China in his speech and called on European allies to be prepared for long-term strategic competition with China." To which, a reader responded by saying "I wonder if Mr. Biden knows about the ancient Chinese idiom Kè zhōu qiú jiàn – 'silly solutions?' The humankind has entered the 21st century, is it possible to return to the world pattern of the 20th century?" The reader was obviously jibing at Biden's remark in Munich that "The partnership between Europe and the United States in my view is, and must remain, the cornerstone of all that we hope to accomplish in the 21st century, just as we did in the 20th century."
It is pertinent to mention, Beijing's commentariat meticulously scrutinizes the global media – especially op-ed columns on China related themes. A recent POLITICO analysis on the Europe's expectations from Biden's Munich address surely did not go unnoticed in Beijing. Widely influential in the European Union, the analysis said: "Indeed, while there is bipartisan consensus in the US that China represents a fundamental threat to Western democracy. The Europeans are much more sanguine. That's due in large part to Europe's desire to maintain and expand commercial ties with China."
What is most intriguing or perhaps cynical was the reading of the US leader's online speech in Munich by Zhang Zhikan, a seasoned US affairs analyst at Beijing's left-leaning and the CPC sponsored Kunlun Research Institute. In his signed commentary on the Institute's website, Zhang wrote: "US President Biden delivered a speech at the G7 summit in which he declared that the era of American exceptionalism is over." (Emphasis added) Zhang didn't stop at that but went to conclude: "The fact that President Biden delivered such loaded speech on his world's foreign policy debut is a clear admittance that an era (of the US domination) is over, and that a more complicated struggle is coming." Indeed Zhang was referring to Biden's remark that "be prepared for a long-term strategic competition with China."
Going by the language and substance of the manner in which the Chinese media has been reporting the Biden speeches respectively at the MSC and at the G7 summit, it is quite likely Zhang Zhikan has surely substantially missed a vital component of Biden's remarks and is a victim of what is proverbially called "lost in translation." Granted Zhang might have been "misled" by the twisted manner in which the Chinese media reported Biden's twin speeches at G7, Munich events. What is startling is Zhang claiming Biden has "retreated" from Trump's aggressive stance on Taiwan. Referring to Biden's remarks made on China – including on Hong Kong, Xinjiang and Taiwan, at the CNN's town hall event days before the Munich online speech, Zhang said: "[Biden admits] The US has withdrawn from Trump's past practices on Taiwan and other issues."
Let us recall what did Biden say at the town hall in Milwaukee, Wisconsin that Zhang Zhikan was referring to? On February 16 at the town hall event, when asked about his Lunar New Year call with the Chinese leader Xi Jinping, Biden replied: "I point out to him no American president can be sustained as a president, if he doesn't reflect the values of the United States. And so the idea is, that I am not going to speak out against what he's doing in Hong Kong, what he's doing with the Uyghurs in the western mountains of China and Taiwan trying to end the one China policy by making it forceful…"
Implying the Biden administration was climbing down in the wake of China's amazingly quick economic recovery from the impact of Covid-19 pandemic, Zhang Zhikun's cynical approach was evident in his claiming "victory" over India too. Attributing the news of the Indian troops withdrawal from the conflict-ridden China's western border – just a few days before the Biden "retreat" – to China's formidable national strength, Zhang saw a close link between the two developments. Echoing Zhang's view, an article in a popular Chinese mobile phone news platform recently argued "the Indian economic asymmetries with China" is why India frequently provokes border skirmishes with China. Citing the news platform Jinri Toutiao, an Indian China watcher wrote: "India dreams to become the centre of the world manufacturing but has been bullied and pushed over by the biggest hegemon China, therefore by way of 'border provocation,' 'flaring up anti-China sentiments,' and 'by boycotting Chinese goods' India wishes to achieve this goal."
To sum up, Zhang Zhikong rejoicing over China's "twin" victory over Washington and New Delhi is no doubt reflection of the current mood in Beijing based on "managing" the world situation well. In Beijing's view, a series of international "China's diplomatic" victories in recent months, namely China's success in fighting coronavirus pandemic, China being the only leading world economy to register economic recovery and relatively spectacular economic growth in 2020, signing of the RCEP, inking China-Europe Investment Agreement, more recently and last but not least China's vaccine diplomacy as well as Xi-Biden telephone conversation – all these have been the key factors resulting in both Biden "retreat" and China's "psychological warfare" defeat of New Delhi, respectively.
Finally, if tone and tenor of most international affairs commentaries during the past fortnight in the Chinese media are any indication, the Lunar Year of Ox has proved to be an auspicious beginning for China and her standing in the world. In the words of a Chinese IR scholar: "All the areas where we failed to make breakthroughs in the recent past are now showing our victories. All good things are now being delivered at China's door. The world is suddenly cheering for us!"
It seems the world had started believing the China story has ended in Shakespearean tragedy. However, Beijing reckons the China story is going to end in a Shakespearean comedy. The Chinese Lunar year calendar cycle is of sixty years. The zodiac animal when the most famous Chinese slogan "The Chinese People have now Stood Up" was first heard in mainland China in 1949 was Ox – many Chinese are reminding the world!
Mongolia To Strengthen Transparency Through Constitutional Reforms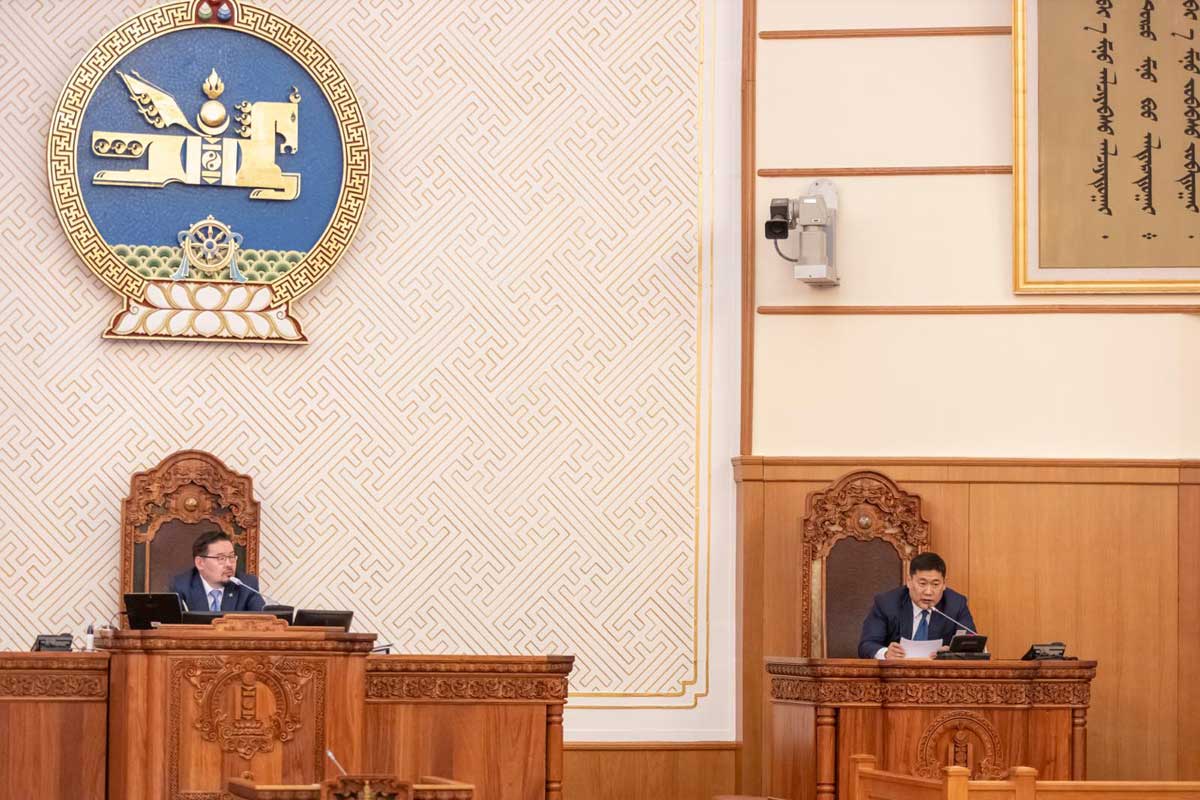 The Government of Mongolia has this week made efforts to strengthen the governance of its legislature and increase transparency by passing into law a number of changes to the country's constitution. The country hopes to create more opportunities for civil society representation by moving to a mixed electoral system.
Representatives in the country's parliament, the State Great Khural, debated and approved reforms that will increase the number of members in the parliament from 76 to 126, with nearly 40% of the MPs now being elected through proportional representation. The Government is also shortly due to introduce separate proposals that will increase the representation of women in the parliament. All these changes are set to be in place in time for the next set of general elections in 2024.
Mongolia's political system is centred on the sharing of executive power between the Prime Minister as the head of government, and an elected President. The country's Constitution was adopted in 1992, with amendments made in 1999, 2000, 2019, and 2022. Recent changes have focused on securing political stability in the country, through for example limiting the maximum term of the presidency from two four-year terms to one six-year term, and amending the number of parliamentarians who can hold ministerial positions.
The increase in the size of the State Great Khural will address the rise in the number of voters represented by each parliamentarian, which has increased from 27,000 in 1992 to 44,000 today. Alongside the move towards a more proportional electoral system, the reforms are designed to bring parliamentarians closer to the people they are elected to serve by enhancing the scrutiny given to new laws.
A separate amendment to the country's constitution creates a role for Mongolia's Constitutional Court in reaching a final decision on citizen petitions alleging breaches of civil rights and freedoms, including equal rights between men and women, freedom of thought, speech, and peaceful assembly.
Commenting on the proposed changes to the constitution, Mongolia's Prime Minister, L. Oyun-Erdene, said:
"I strongly support these proposed changes to Mongolia's Constitution. They represent a further step for our country in the direction of a more inclusive and democratic future. Through increasing the representation in our parliament and broadening input into the law-making process, we will be better placed to meet current challenges and ensure that we continue to make progress towards our Vision 2050 goals, improving the livelihoods of people across Mongolia."
Taiwan's International Status: "A Country Within a Country"
In California, a recent meeting was held between the President of Taiwan, Tsai Ing-wen, and the U.S. House Speaker, Mr. Kevin McCarthy, which holds political significance. This aforementioned meeting facilitated a negative shift in the bilateral relations between China and Taiwan. The latent hostilities between China and Taiwan possess the potential to escalate into full-scale armed conflict at any given juncture.
The proposal
The incongruent dynamic existing between China and Taiwan has persisted since 1949, when Taiwan made the conscious decision to separate from mainland China.
From 1949 onwards, China and Taiwan have been embroiled in a geopolitical imbroglio pertaining to their respective territorial integrity and claims of sovereignty. The Chinese government asserts that Taiwan is an integral component of its sovereign geography. On the contrary, Taiwan is assertive of its autonomy as a distinct, self-governing entity that operates independently and is no longer subject to Chinese jurisdiction.
The discordant relationship between the two sides which has escalated over the preceding biennium, potentially heightening the likelihood of military confrontation.
Over the course of the past two years, there have been several instances in which China has deployed the Chinese People's Liberation Army (PLA) to conduct military maneuvers in close proximity to Taiwan. The aforementioned initiative was aimed at preventing any activities fueled by Taiwan that could have been construed as provocative and potentially encroach on China's claims of rightful control over Taiwan's sovereignty and territorial boundaries
The persistent geopolitical tensions between China and Taiwan since 1949 can be attributed to diverging opinions regarding the formal recognition of Taiwan, in particular, the contentious matter of Taiwan's sovereignty. Tensions will continue Between China and Taiwan until Taiwan becomes independent or recognizes its self-identification as a constituent part of China.
Since 1949, the China has exerted persistent pressure upon Taiwan to acquiesce to the notion of reunification or the incorporation of Taiwan into the mainland territory of China. Nevertheless, it appears that Taiwan's internal political circumstance and dynamics persist in maintaining its political choices and ideology as a democratic and self-governing entity.
The prolonged inability of both parties to develop a more extensive and adaptable resolution or methodology to address the matter implies that the aspiration to "normalize" relations between China and Taiwan continues to exist solely within the realm of rhetoric.
In order to achieve the objective of unification under the the idea of the "One China Principle" or One China Policy and to surmount the political divergence concerning Taiwan's official position, has engendered several propositions by China aimed at resolving this issue. A proposed approach adopt the implementation of a "one country, two systems" protocol akin to that employed in Hong Kong and Macau.
The Chinese government has expressed that the policy is exceedingly permissive and capable of surmounting the distinct system variances that exist between the mainland region of China and Taiwan.
The proposal of "special administrative region" attributed to Taiwan enables the continued preservation of its economic, social, and security system that they have built so far, while attenuating or obviating any undue influence or interference by China. Nonetheless, the aforementioned proposal appears to be insufficient in instigating political transformation in Taiwan, given the persistent refusal of Taiwanese individuals and governmental officials to endorse unification and uphold their desire for independence.
In view of China, safeguarding Taiwan and accomplishing the complete unification of the country is not solely a matter of fulfilling its constitutional obligations, but also serves the purpose of preserving its stature as a dominant and revered nation on the global stage.
In contrast, Taiwan persistently endeavors to establish diplomatic and cross-strait relations through a range of diverse strategies and approaches with multiple nations across the globe. The clear objective is to secure the hearts and compassion of the global populace. Taiwan undertook this action with the aim of restoring its position in the global arena and paving the way for its eventual recognition as a self-governing entity with full political autonomy.
"Country within a country"
Again, the China-Taiwan issue is rooted in a territorial and sovereignty perspectives. In the global arena, China maintains a comparatively advantageous position. China, is a prominent participant in the United Nations, the most extensive intergovernmental organization encompassing numerous states worldwide, Positioning itself as a powerful participant in the direction and reflection of global politics. Furthermore, China belongs to "the distinguished" member of UN Security Council's five permanent members, which has so far strong and great influence on world politics.
On the other hand, the international position held by Taiwan is considerably intricate. The question regarding the statehood of Taiwan remains a matter of unsettled dispute, given the absence of any universally recognized body empowered to render definitive judgments regarding the status of a nation-state.
Since the adoption of Resolution A/RES/2758 by the UN General Assembly on October 25, 1971, Taiwan has lost its international "stage". This is because the resolution affirms China as the sole legitimate representative of China to the United Nations and consequentially nullifies Taiwan's membership from the organization.
It is a well-documented reality that numerous nations have forged informal diplomatic ties with Taiwan, particularly in the realm of trade and investment. The United States, for instance, has solidified such relations through the Taiwan Relations Act. To the present day, a limited number of 22 nations have formally acknowledged and established official diplomatic intercourse with Taiwan. A notable aspect is that the majority of these nations lack any substantial sway or significant leverage on the international political sphere. Specifically, countries of comparatively small size in the African and Latin American regions, namely Haiti, Belize, and Tuvalu.
Taiwan has indeed met the three constitutive elements or absolute requisites deemed necessary for a country as exemplified by the 1933 Montevideo Convention. These components include the presence of a defined territorial boundary, a functioning populace, and a duly constituted government. However, Taiwan lacks a crucial element in its diplomatic status, namely the recognition from the international community through a declarative act.
The restricted global acknowledgement of Taiwan undoubtedly carries considerable political and legal ramifications. Recognition is widely regarded as the key component in modern international politics that has the potential to enhance the legitimacy and sovereignty of a given state.
Taiwan faces formidable challenges in achieving recognition. In order to attain successful governance, Taiwan must display adeptness in efficiently managing both internal and external political dynamics. Otherwise, the current state of affairs will persist, leading to Taiwan's classification as a "subnational entity" Or "A country within a country".
Ultimately, the resolution of the China and Taiwan conflict proves to be a formidable challenge. In order to mitigate potential future crises and uphold regional and international stability, it is necessary for China and Taiwan to refrain from engaging in provocative actions. It is imperative to adopt a cooperative approach through negotiations and concessions that are all-encompassing and pertinent, in order to attain a sustainable resolution that caters to the interests of both China and Taiwan's populace of 23 million, while acknowledging and adapting to their respective challenges and circumstances.
The Sino-Russian-led World Order: A Better Choice for the Globe?
International forums, which were once established to promote cooperation and dialogue among the world's states, are now increasingly being used as platforms for confrontation and accusation. The recent example of G20 and G7 summits, where China and Russia faced criticism and isolation from Western countries over the Indo-pacific and their actions in Ukraine, plus India's accusation of Pakistan as a terrorist sponsor state in the SCO summit, illustrate these trends. Instead of working towards finding a solution to pressing global problems, these meetings have devolved into platforms for airing grievances and pointing fingers – this shift in focus has undermined the effectiveness of these forums in addressing the very issues they were created to solve.
At their recent summit in Hiroshima, Japan, the G7 leaders issued their strongest-ever condemnation of Russia and China. They accused them of using economic coercion and militarizing the South China Sea and urged them to push Russia to withdraw its troops from Ukraine. Furthermore, at the G7 summit, leaders of the significant democracies pledged additional measures targeting Russia and spoke with a united voice on their growing concern over China.
Similarly, in Feb 2023, at the G20 finance minister's summit held in Bengaluru, Russia and China declined to sign a joint statement condemning Russia's invasion of Ukraine, and of course, as a sovereign state, Russia has the right to defend its territory and combat threats that pose a danger to its survival. These are just a few instances that illustrate how the Western world reacts to the actions and policies of China and Russia on the global stage.
Consequently, this recent condemnation and blaming at the Hiroshima summit demonstrate that international forums can no longer address serious global issues; instead, they have become arenas for blaming and accusing one another. This shift in the nature of international forums has significant implications for global governance and cooperation – It highlights the need for the failure of the current global system dominated by the Western bloc.
Besides, accusing states such as China and Russia at international forums is not a solution to global problems; instead, it can exacerbate regional tension and promote anti-sentiment against influential states. Furthermore, instead of promoting cooperation and dialogue, such accusations can foster an environment of mistrust and hostility, making it more challenging to find common ground and work towards resolving global issues.
In one of my previous papers, I argued that "the contemporary geopolitical landscape is characterized by escalating tension between the United States and its allies and China and Russia. This can be attributed to the absence of transparent and inclusive unipolar world order that effectively addresses the interests and concerns of all nations."
I further elaborated that the US and its allies are not inclined to recognize the emergence of a Sino-Russian-led world order, as evidenced by the recent summit development. The West has frequently chastised China and Russia for their autocratic governments, breaches of human rights, and expansionist ambitions. Such claims, however, are based on a skewed and obsolete understanding of the global system that ignores the two countries' legitimate interests and aspirations. Instead of making allegations, the Western world should be grateful for the Sino-Russian-led international system, which provides a more democratic, multipolar, and peaceful alternative to the US-dominated regional hegemony.
To begin with, the Sino-Russian-led international order is more democratic than the Western one since it recognizes the globe's diversity of political systems and cultures. China and Russia do not push their ideals or ideologies on other countries but instead encourage them to exercise their sovereignty and self-determination. They also reject any influence or intervention in the domestic affairs of other countries, particularly by the United States and its allies. In contrast, the Western world has frequently employed economic and military force to compel or remove governments that do not share its interests or tastes. Iraq, Libya, Syria, Venezuela, and Iran are a few examples. Such operations have breached international law and generated insecurity and misery in several places.
Second, the Sino-Russian-led international order is more multipolar than the Western one because it balances the strength and influence of many global players. With expanding economic, military, and diplomatic capacities, China and Russia have emerged as crucial powers in the twenty-first century. They have also formed strategic alliances with other growing nations, including India, Brazil, South Africa, Turkey, and Iran. They have joined forces to oppose the US-led unipolar system and call for more egalitarian and inclusive global governance. On the other hand, the Western world has attempted to preserve its domination and hegemony over other countries, particularly in regions such as Europe, Asia-Pacific, the Middle East, and Africa. Many countries seeking greater autonomy have expressed displeasure and hostility to such a system.
Third, the Sino-Russian world order is more peaceful than the Western one because it values discussion and collaboration above confrontation and war. China and Russia have settled their historical differences and formed a comprehensive strategic alliance based on mutual trust and respect. They have also collaborated on several regional and global concerns, including counter-terrorism, non-proliferation, climate change, energy security, and pandemic response. They have also backed international institutions and procedures such as the United Nations (UN), Shanghai Cooperation Organization (SCO), BRICS (Brazil-Russia-India-China-South Africa), Eurasian Economic Union (EAEU), Belt and Road Initiative (BRI), and others. In contrast, the Western world has frequently instigated or intensified tensions and disagreements with other countries, particularly China and Russia. A few examples are NATO expansion, missile defense deployment, sanctions system, and commerce.
Finally, international forums have the potential to promote cooperation and dialogue among nations; however, their effectiveness is hindered when they become platforms for confrontation and accusation. In contrast, the Sino-Russian-led world order is a superior choice for the globe to the Western one. It is more democratic because it values diversity; multipolar because it balances power; and more peaceful because it promotes dialogue – thus, rather than criticizing, the Western world should commend the international order led by Sino-Russian cooperation.
In conclusion, while international forums have the potential to promote cooperation among nations, they are increasingly being used for confrontation. In this context, the Sino-Russian-led world order offers a more democratic and peaceful alternative to the US-dominated hegemony and may be a better choice for promoting global cooperation.