Trinity for Scrutiny: Council of Europe, Human Rights instruments and Citizens
Building on the tasteful piece written recently by Commissioner Dunja Mijatovic, this article will endeavour to explore further why the Tromsø Convention(Norwegian International Convention on Access to Official Documents)[1], although adopted more than a decade ago, is in fact deserving of much more credit and fuss than it appears to have mustered so far.
To briefly catch everyone up, the Council of Europe (CoE) adopted in 2009 a Convention on Access to Official Documents foreseeing a general and minimal right for all to access public authorities' official documents. Having entered into force last December, this convention pioneers a uniformed standardised right to obtain official documents and thereby information from official sources. Evidently, the treaty draws on the pillar values of any and all healthy democracies that are transparency, pluralism and self-development of the individuals making up our civil societies.
Freedom of information, within which the right to access official documents is encompassed, is indeed crucial for a number of reasons. Firstly, it is essential from a somewhat 'hostile perspective' in order to oversee public bodies' conducts and uncover behaviours who clash with Human Rights and might otherwise be sanitized precisely when these call for remediation, sanction and reparation. Secondly, in a 'friendlier' outlook, it is indispensable for the purpose of feeding the public debate and thus, allowing for militant democracies, but also to strengthen legitimacy, foster public trust and endorsement of their elected government.
Lastly but perhaps most importantly, it should be pointed out that in a similar manner as the right to life, the freedom of information is in fact a key that opens, if not all, many doors embodied by other ECHR rights such as the freedom of expression and that of thought, procedural guarantees or even the freedom of assembly and association. In effect, without being adequately informed, how could one be aware of their rights and exercise them diligently? Without receiving quality information, how could one forge their convictions and gather with others to share affiliations and work towards a common goal? And without access to verified information, could one really form an educated opinion meant to be expressed freely subsequently?
In addition to being a prerequisite to the proper exercise and enjoyment of other fundamental rights, it also echoes directly with the first article of the ECHR providing for the Contracting Parties' duty to respect Human Rights – and in reality, render them available to all persons under their jurisdiction. In that sense, the CETS 205 can and should be looked at as a practical example of States fulfilling Human Rights and hence as falling squarely within the same scheme.
Another link certainly worthy of some emphasis is the one that can be made between the advent of such a Treaty and the recent recognition and growing establishment of the right to truth. The right to truth, as devised by Special Rapporteur Louis Joinet in 1996, is made up of several dimensions amongst which there is the right to know. The latter, in turn, involves a right to access archives and historical official documents in order to shed light on past events – and ultimately heal a society. Thus, just like we – the civil society – have a right to know our past so as to reconcile and repair wrongdoings, we also have a right to get acquainted with our present and perhaps prevent wrongdoings at all. Both instruments' emergence form part of a single reactive movement: the reinforcement and extension of human dignity and a renewed appreciation of individuals through greater access and involvement.
Whilst keeping these elements in mind, let us say a few words about the Convention's content and characteristics. The project is said to have been guided by the concern of identifying and generalising a core of basic compulsory provisions in a way that will "encourage the Parties to equip themselves with, maintain and reinforce domestic provisions that allow a more extensive right of access, provided that the minimum core is nonetheless implemented." Hence, this instrument does not purport to be a binding 'best practice' guide, but is rather the fruits of a (well-known) compromise resulting in the establishment of a minimum threshold likely to be accepted by the largest majority.
Say we embrace the path taken by the consultative committees and concede that realistic (aka lower) standards will amass more signatures and spread wider its application, what then of an equally realistic rapid examination of the outcome? Indeed, since its adoption in 2009, only ten countries have ratified the Convention whilst the instrument is said to merely reassert what already exists in most internal frameworks of the CoE countries.
The puzzlement does not end there: when looking closer at the contracting parties, one cannot help but notice that the 'star students' are MIA. European countries that ranked in 2018 in the top 10 of the world-wide Human Freedom Index[2] such as Switzerland (2nd), Germany (9th), Denmark (4th), or Ireland (7th) are nowhere to be found on the ratification addendum of the Convention. It is hard to imagine why such States that are already doing so well in that area would not want to lead the example and reaffirm principles that match their internal policies.
Commissioner Dunja, for her part, had highlighted that although the majority of CoE's members have already adopted freedom of information laws on the domestic level, some definite issues remain with regard to their practical enforcement. This referred to disparities in degrees of transparency depending on the public body as well as failures to meet requirements set for proactive disclosure. We may then wonder, provided those trends are correct, if – ironically – there could exist a lack of transparency on those regulations. In other words, if national laws on freedom of information already exist almost everywhere in Europe but they do not satisfy the thresholds put forward by the Convention in practice, civil society should know about it to remedy the situation.
Still, you may wonder: why is it so important that we enquire about, and ensure that, a smooth implementation is possible on the domestic or – if need be – regional level? Because although this article has managed to avoid bringing up COVID-19 so far, the current pandemic only enhances the stakes surrounding an effective freedom of information. As we all know by now, in times of emergency, rapid and impactful decisions have to be taken. These decisions are then in that sense less prone to gather strong consensus and yet more likely to concern the public given the serious nature of the decisions' object.
The year 2020 has shown that misinformation and somewhat tendentious media coverage of the pandemic's evolution was damaging enough in terms of civil discontentment and eroding our trust in the Government. But adding to that the withholding of some facts and a lack of transparency on the part of public officials is simply a recipe for disaster.
This can perhaps be better grasped when looking at the cases of France versus Sweden. Civil unrest and vocal dissents have been taking place last year against the French government, said to be lacking transparency on several issues such as shortages of equipment, rationale for measures chosen, allocation of vaccines or even the number of vaccinations. In the fall of last year, a local survey recorded that two-third of the French citizens did not trust their leaders to fight COVID efficiently. The handling of the crisis tainted with obscurity and ambiguities resulted in an unfortunate loss of popularity for President Macron and civil disobedience.
In contrast, the Sweden government remained consistent with its strong stand on, and reputation for, transparency towards its population taking roots notably in a national law favouring public scrutiny adopted in 1766. Their tradition of 'ultra-transparency' as is sometimes called is closely related to the country's culture of shared responsibility and mutual respect between State and citizens. With the national Agency for Public Health taking the lead on the crisis management by remaining very open on the data available and reasons for pursuing collective immunity survey showed in Spring 2020 that nearly 80% of the population entrusted both their health system and the national Agency. Moreover, this ought to be placed against a backdrop where even the King of Sweden did publicly air his reservations regarding the confinement-sceptic management.
Now whatever anyone thinks of the Swedish strategy a posteriori, it must be acknowledged that not only did their information and transparency handling maintain its citizens, numbers show it even did as much as increase the legitimacy of their prime minister. To top it off, Sweden is one of the first to have ratified the CETS 205.
To put it plainly: some countries' tendencies to filter information, strive to maintain composure and showcase confidence in uncertain times simply proves to be more detrimental than an approach where full transparency and efficient dissemination of available information is endorsed at the risk of revealing some inconsistencies or displaying dubiety in the process.
It is hoped that this can serve as a support for reflection around the understatement of international agreements we may take for granted such as the one 2009 Convention on Access to Official Information and the realisation that in our case, having ratified such a document could be a real game-changer in the second phase of our pandemic and rehabilitate good governance where it has been shattered.
---
[1]hereinafter referred to in the text as 'CETS 205'.
[2]Which, for the record, encompasses personal, civil and economic freedoms, and is based on indicators in various areas such as the rule of law, the freedom of expression and information, that of association and assembly as well as civil society.
Vaccine diplomacy in South Eastern Europe: How's the race going on?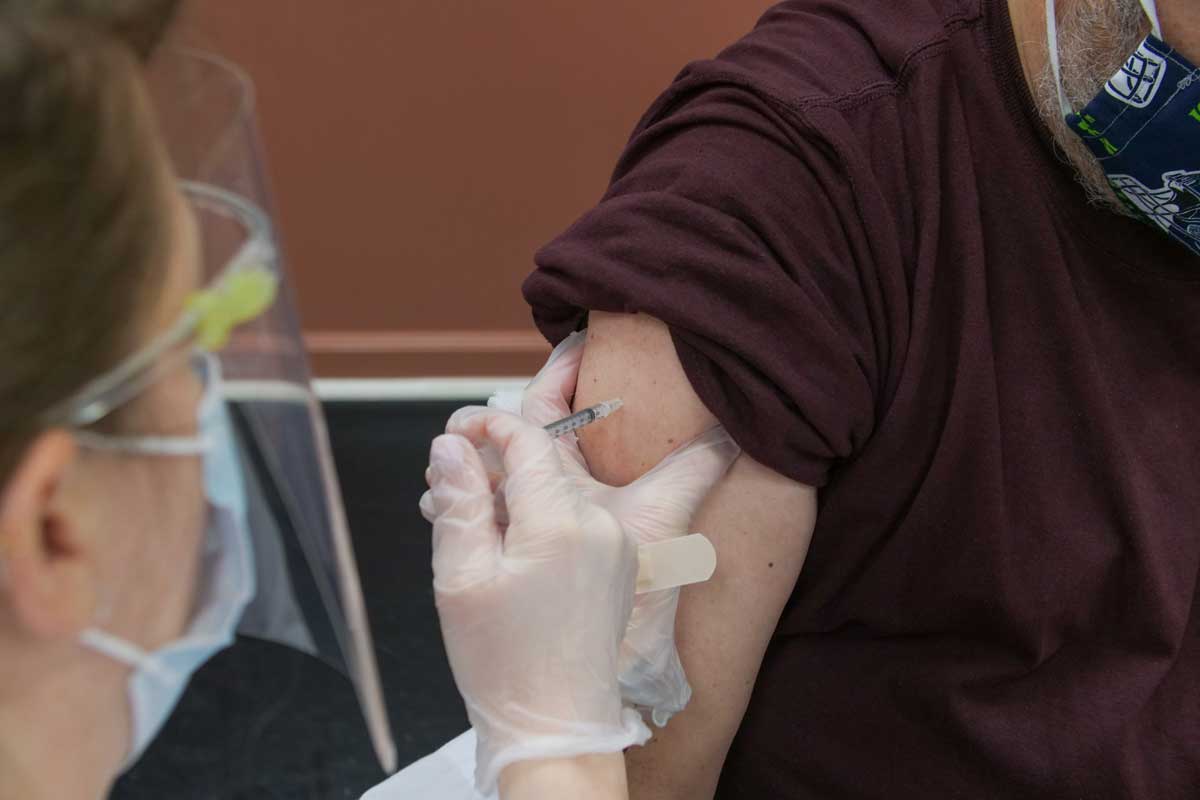 The media dedicate increasing attention to the issue of vaccine distribution and how it affects the post-pandemic recovery. Some commentators and outlets have been focusing especially on the inequalities in the allocations of doses amongst different countries. As a matter of fact, a small number of highly developed countries have already booked an excessive number of doses. The UK, Israel and the US are likely to get enough shots to immunise their entire populaces more than once.
Meanwhile, most of the developing world is lagging behind. Lacking the financial resources and the political might to extoll bounding commitments from vaccine producers, they are losing the race. This is especially the case in Africa and Latin America, but Europe's periphery is not in a much better position. However, few countries some South-Eastern Europe have managed to hit the headlines all around the globe for their amazing performances. One of them is Hungary, probably the most riotous EU member State. The other is Serbia, whose relations with the EU, Russia and China are equivocal at best.
Thus, it is worth having a look at the how vaccination programmes are progressing in the region. After all, the key to Budapest's and Belgrade's successes is no mystery: diplomacy.
A peak at the wider region: The EU's vaccine diplomacy has failed
South Eastern Europe is a rather variegated area. It comprises 14 countries (Figure 1), half of which are members of the EU: Bulgaria, Cyprus, Croatia, Greece, Hungary, Romania, and Slovenia. Other two, Albania and the Republic of North Macedonia, are on the cusp of entering the Union. Whereas the remaining five have little to no concrete membership prospect: Bosnia, the territory of Kosovo, Moldova, Montenegro, and Serbia. In an effort to prove itself indispensable, the EU has committed to send out vaccine to some non-members. Through Sofia, it promised Skopje to deliver thousands of AstraZeneca shots, and Bucharest shipped several Pfizer batches to Chisinau. Whereas the Commission itself pledged even more doses of vaccines for both Sarajevo and Pristina.According to these plans, the EU should be ahead of its neighbours in rolling out the vaccine across the board. At the same time, friendly relations should allow a few non-members to reap the benefits and boost their performances. However, reality tells a rather different story.
Looking at the data on total vaccinations in the 14 South-Eastern European countries one can identify four groups. Having vaccinated more than 30% of their populations, Hungary and Serbia are the undisputed leaders. Following, a quite compact group comprising the other six EU member States posits between 15% and 25%. Despite their different sizes and approaches, Bulgaria, Cyprus, Croatia, Greece, Romania, and Slovenia have reaped sensible benefits from EU membership. Still, they are far behind the two leaders. Third, between 5% and 10% there are only Albania(10.57%) and Montenegro (7.85%). Two quite diverse countries, both seem to have enjoyed some help from the EU — but not nearly enough. Finally, way below the 5%-threshold stand Bosnia, Kosovo, North Macedonia and MoldovaThese countries were relying almost entirely on the EU's help to acquire enough shots, but Brussels let them down.
These data make up for a rather self-evident indictment of the EU's vaccine diplomacy. The EU missed on the occasion to project influence in its neighbourhood while reinforcing its image as a "civilian power".But, often diplomacy in this part of Europe is a zero-sum game where political sway is the ultimate prize. For every metaphorical centimetre an external actor loses, another foreign power seems to take hold. The EU's missed chance has become Russia's great opportunity to score a few points it what once was an area of strategic importance. Yet, taking a better look, one realises that this time around the focus should not be on third parties. In an increasingly multipolar, and even multiplex world, middle-sized states are experimenting with new ways to matter.
Hungary's deals with two devils
Hungary has recently registered a substantial surge in the number of contagions and in a hospital for treatments. The government has also taken extremely strict measures to curb the spread of the various in early March. But the strongest endeavour to stop the various came on the vaccination side of the equation.
As a matter of fact, Hungary has approved more vaccines and administered more shots than any other European country. Having jabbed already over 2,000,000 doses, Hungary is driving the European vaccine race — by far. The latest data from the European Centre for Disease Control (ECDC), Pfizer produced about half of these vaccines. Of the remaining million, about 430,000 vials brought AstraZeneca's or Moderna's labels. This means that other sources accounted for about 570,000 doses, or over 25% of the total.
Hungary has taken a few risky bets in its paths toward group immunity. First, it ordered and injected about a quarter of a million of Russia's Sputnik V in early February 2021. At the time, there were still many doubts on Sputnik V's viability, efficacy and security. This came already in defiance of EU's pressures for a centralised approval of new products. More recently, Hungary went on with the purchaseand speedy approvalof several Chinese vaccines. Apparently, Budapest has been paying $36 per shot to the Beijing — double the price of a Sputnik V dose.
Yet, for high the price may have been the bet seems to be paying back. So much, that Hungary has actually acquired newfound output-legitimacy for its unpredictable foreign policies.
Serbia's show off — Playing both sides against the middle
At the beginning of the pandemic, Serbia was already better-positioned to benefit from Russia's and China's proactive vaccine diplomacies. Belgrade carries no legal responsibility vis-à-vis Brussels since it is not an EU member State. Moreover, it is less dependent on Germany and other EU countries when it comes to debt financing and trade (Figure 3). True, backtracking on the promise of future membership would have been a strong weapon in the EU's arsenal. But this is not the case anymore. Serbia has no concrete path towards entering the EU and a long history of flirtations with Russia and China. Some have argued thatSerbia outpaced the EU thanks to China's and Russia's vaccines. Yet, the data are not clear and the process not transparent enough. If anything, it seems that the proportions of 'Western' and 'Eastern' vaccines should not be too different from Hungary's.
Still, one thing is certain. Serbia has turned its extraordinary capability to buy vaccines from both the 'West' and the 'East' into a diplomatic stunt. In fact, the EU has miserably failed to provide Belgrade's neighbours with shots. Meanwhile, Serbia has opened its borders to foreigners willing to get a jab. Moreover, Belgrade has made up for Sofia's failure to send more vaccinesto Skopje — putting the EU in a hard spot.
Conclusion: Hands free
South-Eastern Europe's vaccine diplomacy, the EU' failure and regional powers' successes speak volume about how the world is changing. As the US seem to inexorably withdraw from its past commitments, the EU is failing to come of age. Meanwhile, Russia is reasserting itself and has been punching above its weight in Europe and beyondfor a while now. Finally, its recovery from the pandemic-induced crisis signals that China has no intention to stop short of overtaking the US.
Against this fluid background, South-Eastern Europe is gaining renewed centrality. Hungary and Serbia are just two examples of what this implies — albeit the most successful ones. Nevertheless, their prowess it becoming an example for other small countriesto follow. Thus, it is opportune to keep following the events closely as new geopolitical alignments seem to emerge.
Ммm is a new trend in the interaction between the EU and Turkey:"Silence is golden" or Musical chair?
On April 6, a protocol collapse occurred during a meeting between President of Turkey R. Erdogan, President of the European Council S. Michel and head of the European Commission, Ur. von der Leyen. Let us remind you that during their meeting in the conference room she did not have enough chair, and she was forced to sit on the sofa opposite the Turkish Foreign Minister M. Çavuşoğlu, who, according to the diplomatic protocol, occupies a lower rank. This incident (a video showing the confusion of Ur. von der Leyen and her mmm sound, which was cleverly picked up by the media) quickly spread across the media and social networks. This incident provoked not only a number of high-profile comments, but also political and economic consequences for a number of countries.
This story is a double bottom box. On the one hand, there is a protocol error in the organization of the meeting between the EU and Turkey. On the other hand, there is a sharp statement by the Italian head of state about the Turkish president.
We propose to consider this case from two points of view: violation of the protocol and bilateral interaction between Italy and Turkey.
Let's start with the protocol. Based on the general rules of the protocol, let's honestly answer the following questions.
1) is it right for the head of state to give up a seat opposite the national flag (respect for the symbols of the state);
2) what is more important – position, diplomatic rank or gender;
3) Who should take the "EU chair" based on the political hierarchy of the Union – the head of the European Council or the European Commission?
Note that both sides – the EU and Turkey – blame each other's protocol service. EU protocol chief Dominique Marro responded in a statement on Thursday that diplomats were not given access to the conference room in advance because, as they were told, "it was too close to Erdogan's office." Turkish officials have agreed to a separate request to add seating for von der Leyen during the reception, he said.
Turkey was accused of "protocol machism." However, the officials of the protocol services of Turkey and the EU "met before the official visit of the heads, and their wishes were taken into account," says Foreign Minister Mevlut Çavuşoğlu.
But the shifting of responsibility continues. Brussels insisted that staff were denied a final check of the press conference room. It was soon revealed that another sensational accident was threatened during the official dinner: the table was laid for 5 people on each side, and in front there were two honorary chairs, one for Michel and the other for Erdogan, while a smaller one was reserved for von der Leyen, to the right of Michel. Two diplomatic advisers accompanied Michel to the table, and von der Leyen was left alone.
Michel was also criticized for not standing up for her. He first wrote an explanation on his Facebook page, in which he did not apologize, but presented his vision of the situation. But as things continued to escalate on Thursday, he went on to say on Belgian TV LN24: "I deeply regret the image created and the impression of a kind of disdain for the President of the European Commission and women in general." "At that moment I was convinced that any reaction could seem paternalistic. Perhaps it was my mistake, "he said. "In addition, there was substantial work to be done at the meeting, and I was convinced that the response would lead to a much more serious incident that would affect relations with Turkey." An interesting commentary by J.K. Juncker, who wrote that he also often found himself on the couch (thereby making it clear that the situation was not critical). This situation could be resolved through diplomatic channels. But, unfortunately, it has received an unusual development.
Now let's move on to a political analysis.
According to the head of the group of socialists in the European Parliament Garcia Perez Irace, the incident is related to discrimination against women in Turkey. A few weeks ago, on March 20, the president passed a decree authorizing Turkey's withdrawal from the 2011 Istanbul Convention against Violence against Women, which obliges the governments that have joined it to pass legislation aimed at combating domestic violence. That is, the protocol error received a political color and took on a new light from the perspective of gender politics. However, one should not forget about the cultural and religious differences between the parties to the conflict. It is curious that if Michel gave up the chair to Ursula, he could be criticized from the point of view of gender equality and even, if hypertrophied, accused of sexism. It is also worth paying attention to the absence of harsh statements from the EU, which is interested in Turkey, which restrains the flow of migrants. . Yet the crisis in terms of maritime borders with Greece and Cyprus and the agreement between Israel, Greece, Egypt and Cyprus for the construction of the EastMed gas pipeline have become such important concerns for Turkish interests that in February 2020 Ankara has re-proposed the usual blackmail and once again opening the borders with Greece for Syrian migrants, provoking an immediate European reaction. Since last December, the European Commission has tried relentlessly to mend the tear, unlocking the last tranche of aid to Ankara, equal to 780 million euros of the 6 billion promised, and opening the dialogue for future billion-dollar agreements with Erdoğan in migration theme.
The behavior of M. Draghi seems even more inexplicable. The statement by the head of the Italian government M. Draghi, where he allowed himself to call Erdogan a dictator, cost the country 70 million euros of suspended contracts (the purchase of 10 helicopters from an Italian company Leonardo). In turn, Erdogan is waiting for an official apology from M. Draghi. Whatever the situation, from the point of view of etiquette and protocol, such statements by officials are perceived as inappropriate. There are now 48 large Italian private equity companies in Turkey, such as Unicredit, Generali, Mps, Fiat, Ansaldo Energia and others.On the other hand, according to representatives of Mediobanca Securities, it is unlikely that this diplomatic incident will lead to the cancellation of the contract with Turkey. Moreover, the investment bank added: "This is a relatively small contract for Leonardo: it represents 0.5% of the group's planned ordering for 2021", which amounts to approximately 14 billion euros.
This is not the first crisis in Italian-Turkish relations. In '98 the Ocalan crisis, during the D'Alema government produced violent reactions and a boycott of Italian products in Turkey, however quickly overcome by the subsequent Amato government and even more so by the Berlusconi government starting from 2001. Those were the years of the great contracts for Salini Impregilo's new bridges over the Bosphorus, for supplies by the Finmeccanica group and the purchase of local banks by Unicredit. But, between ups and downs, the history of economic relations between Rome and Ankara came from afar, from the 1960s when large Italian groups such as Fiat, Pirelli, Cementir had focused heavily on Turkey as the ideal platform to conquer new markets in the eastern Mediterranean.
In fact, the dispute between Turkey and Italy stems from tensions in Libya and the eastern Mediterranean over gas fields. And the European Union could play a key role in supporting Rome, but at the moment none of the EU representatives supported M. Draghi's words, only Italian populist parties supported the head of state (which had also previously expressed the idea of leaving the EU).
Against the background of all the facts sounded, the behavior of the head of Italy remains the most interesting case. Non-fatal, in its essence, the protocol incident provoked a verbal dive by Draghi and Erdogan, which could cost Rome tens of millions of euros in direct economic losses. But it is not this separate fact that is interesting, but the fact that Italian politicians have recently taken a number of drastic steps and statements that have no reliable explanation. It is appropriate here to recall the spy scandal with Russian diplomats, which could be interpreted as a decrease in the level of interaction between Italy and its longtime trusted partner. Then many assumed that this was a manifestation of the "Atlanticist course" and the rapprochement with the United States of the new cabinet of ministers. But in the situation with the chair, we are talking about a conflict with one of the active members of NATO and a key ally of Washington in the region. And here Draghi's position evokes the very remark of W. von der Leyen – "ummm" – bewilderment that runs like a red thread through the entire incident and its consequences. What is it? An attempt to show Draghi's political subjectivity and consistency? A demonstrative rupture of the achievements and economic ties of predecessors in order to prove their independence? Agreements with Washington pending new contracts and cooperation programs and acting in line with these hopes? Or maybe just a misunderstanding of what the Italian people expect from the next prime minister and this is an attempt to find something that will cause an increase in the level of confidence on the part of the Italian political forces? In any case, there is concern that if Draghi continues in this vein, his reign may prove even more inglorious than that of many of his predecessors.
The Man Who Warned Us First About Climate Change
Among the first to warn us of global warming, he used the term greenhouse gas to describe the increasing levels of CO2 in the atmosphere. That was in the 1960s and it was dismissed as a cranky notion. Where he lived, he had a large study lined with books which he actually read; perhaps one reason for the mushrooming of ideas.
The story begins in Corfu, Greece where he was born. His very prominent family was turfed out of the country and settled in France. After early schooling, he was sent to a private boarding school in the UK.
Founded by German-Jewish educator Kurt Hahn in 1934, Gordonstoun School was new with new ideas when he attended. An equal emphasis on mind and body, it challenged students mentally and physically, the latter far more than at other such private schools. A strapping boy who was also extremely intelligent, he loved the place — later his son was to hate it. Hahn wrote of him that he would do very well any task assigned to him.
He went on to the naval academy and finished at the top of his class, doing the same at later naval exams and becoming the youngest Lieutenant in the navy. Given command of a ship, he ran it like clockwork but a certain lack of sensitivity to others also came through: the crew were driven ragged and hated serving under him. He loved the navy and always loved the sea; indeed it was a sacrifice to give up his naval career when he married but it was incompatible in his new role for his wife was a very important personage.
Studying in England, I could not fail to notice his frequent presence on newspaper front pages, even though my own interests then did not focus on the news of the day. He seemed to set up awards for all kinds of excellence. He wanted British industry to shine, young people to deliver their best and so on. And of course, he was invariably presenting awards to the winners.
A sportsman, he was also out there playing polo with his team, or at equestrian meets or playing cricket at charity events, or sailing which he clearly loved. His uncle saw India through a hurried independence and a bloody partition. Uncle Dickie, as he was called by the royal children, was a valued presence until killed by the IRA (Irish Republican Army) in a senseless bomb attack that lost them public sympathy.
The country's leaders kept him busy and he was sent to numerous countries representing the queen, most often to former colonies in an era with a rash of newly independent countries. Yes, his name was Philip, titled Prince of Greece and Denmark, and his wife was Queen Elizabeth II.
Prince Philip's royal bloodline (like the Queen's) was German — Battenberg the family last name having been changed to Mountbatten during the First World War. His sisters married Germans and remained in Germany during the Second World War. They were not invited to his wedding to a very much in love Princess Elizabeth. He had been the longest serving consort of any British monarch when he died a few days ago.
Prince Philip's travels were also notorious for gaffes and his eye for attractive females — middle class morality be damned. A definite lacuna in sensitivity was more than evident. Meeting a group of Nigerians resplendent in their long colorful national dress, he remarked, "Ready for bed, are we?" to their embarrassment.
Yet, all in all, a very full life.