New US Administration Approach to Syria: How Different Could It Be?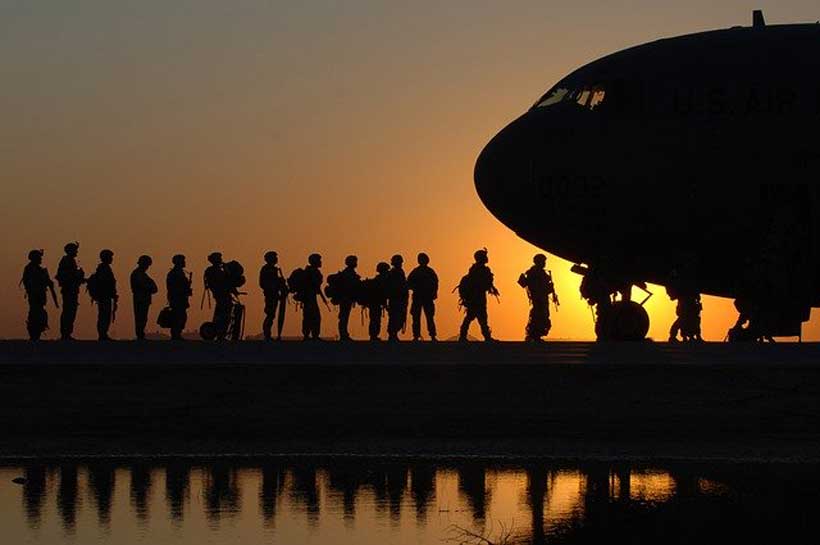 With the new US administration in the White House, there are rather lofty expectations about a change in the American Middle East policy in general and towards Syria in particular. Some argue that the US Middle East policy will remain somewhat in line with that of Trump's presidency, while others believe that Biden's team will try to reverse many of the previous foreign policy steps. The rest say that we should expect an Obama-style Middle East policy, which means more diplomatic engagement with less military involvement and a heavier focus on the human rights issues.
The truth, as usual, lies somewhere in the middle. The new US administration will certainly attempt to undo some of the predecessor's moves: withdrawing from the Iran nuclear deal, putting the Houthis on the terror list, suspending aid to the Palestinians, etc. However, this will require considerable effort on the part of the new White House.
First, the new Administration will spend much more time dealing with the domestic issues they have inherited from Trump: polarized domestic politics, economic issues, consequences of the COVID-19 pandemic and response to it, etc. Biden's administration will have to devote much of its time to all of this, so it is safe to say that the Middle East will not stand in the forefront of the US foreign policy focus.
Second, in the realm of foreign policy, US relations with Europe, China and Russia are of far greater importance to Washington than those with the Middle East which will remain on the margins of the US foreign policy, being a concern only through the lens of strategic threats, such as combatting terrorism (anti-ISIS coalition efforts), nuclear non-proliferation (revival of the JCPOA), and interacting with actors involved in those issues.
Third, Biden will face certain domestic opposition to some of the Middle East policy issues, e.g. Iran nuclear deal, the Israeli–Palestinian conflict, sanctioned entities and so on.
Finally, having different views, approaches and rationale, US allies in the region (Saudi Arabia, the UAE, Turkey and Israel) could possibly frustrate some of the plans devised by the new administration.
Therefore, we should not expect the Middle East to figure high on the US foreign policy agenda, as well as keep our expectations low as concerns possible breakthroughs on the profiles which will get certain US attention: the Iran nuclear deal, Syrian Kurds issue, reconciliation with Turkey, dealing with Libya, cultivating relations with Israel and Palestine.
Syria Is Not a Priority
Syria has never been a priority for the US foreign policy and will likely remain a second-tier issue for Biden and his team. In fact, some analysis of the US Middle East policy over the last decade shows consistency of approach. Although Obama started his presidency with his 2009 Cairo speech, intended as a signal of support to the region and increased attention from the US, his administration responded to the Arab Uprising with certain discretion and was reluctant to increase American involvement in the regional conflicts—Iraq, Syria, Yemen, Libya—rather opting for a low profile, proceeding with its fight against terrorism and focusing on diplomacy to a greater extent. Trump administration, by and large, continued this approach avoiding military involvement and shifting more of the responsibility for security and regional problems onto its regional allies—Israel, Saudi Arabia, the UAE, etc. While Trump withdrew from the Iran nuclear deal and increased sanction pressure on Tehran, this never translated into a significant change in the American approach to the region. Even in Syria, which suffered several US missile attacks, the moves of the previous administration did not lead to a drastic change of the situation on the ground. Moreover, US "betrayal" of the Kurds and a partial withdrawal of its military from Syria had little serious impact on the course of the conflict. Therefore, over the last decade, the US regional policy has, by and large, been going along the similar lines of limited engagement, fight against terrorism, support of its regional allies.
Today, Biden administration's plans do not provide for a change in the established approach and deal only with a limited number of policy issues, those coming in for heavy criticism under Trump, e.g. the Iran deal, extending support to the Syrian Kurds, suspending dialogue and aid to the Palestinians, etc.
It is worth noting that the new US administration does not regard the Syrian conflict as a separate problem, important in its own right. It, rather, treats it as a secondary issue linked to other, more important policy issues, such as dealings with Iran and the nuclear deal, relations with Turkey, which happens to brand US-backed Syrian Kurdish militias (YPG) as terrorists, as well as dealings with Russia who, in recent years, has become more active in Syria and in the region at large, or ensuring security of US allies in the region (Israel, Saudi Arabia, the UAE, Iraq, etc.) who feel threatened by increased Iranian military presence in Syria. Therefore, the Syrian profile is largely viewed in the context of US policies towards Iran, Russia and Turkey, rather than as a separate foreign policy concern.
Interestingly, though, the new Administration refused to send its representative to the 15th round of the Astana Syria talks held in Sochi on Feb. 16–17, despite an invitation being sent, as is argued by Alexander Lavrentiev, Russia's special envoy on Syria. The US ceased to participate in the Astana meetings in mid-2018. Mr Lavrentiev went on to suggest that the new administration has yet to formulate its Syria policy, despite being officially in office for over a month now. "There are signals [coming from the US] that they will be ready to work with us, but so far no conclusive proposals have been made," concluded the Russian envoy. Thus far, Washington has not devised its Syria policy, having other actors involved guess its possible approach and future steps.
Moscow Concerns with US Syria Policy
US military presence in Syria is among major concerns for Russia. American soldiers are deployed in northeastern and eastern provinces of Syria as well as in the south, around al-Tanf settlement, on the border with Jordan and Iraq. Moscow perceives American presence in the country as illegal and among the key obstacles to its reunification. US support to the Kurdish-dominated Syrian Democratic Forces (SDF) prevents them from striking a deal with Damascus, something that is needed to restore the country's territorial integrity and to assume control over those areas, as the majority of oil fields, water resources (Euphrates river), and some 40% of all agricultural lands are located in Kurdish-held regions. When the US is going to leave Syria is thus one of the most important questions for Russia.
A short answer would be that Washington will not pull out its forces from Syria, at least in the mid-term. Regardless of who occupies the White House, there are certain interests and goals that the US has in Syria, and it will hardly abandon them.
First and foremost, American military presence in Syria serves as a deterrent for the Syrian government forces and loyal militias, as well as for Russia, Iran, pro-Iranian units and Turkey. American troops prevent the Syrian Arab Army (SAA) and the Russian forces from asserting control over the oil fields and extending it to the economically-needed, 3-million strong northeast and east provinces of Syria. They also keep an eye on Iranian activities in east Syria, on the border with Iraq (border-crossing in Al-Bukamal), and keep Iran from further entrenchment. Finally, American troops keep the Turkish forces and the Ankara-backed armed Syrian opposition from the offensive against the Syrian Kurds. In addition, American military surveilles Russian activities and moves in the region. Being no heavy burden for Washington, the mere presence of several hundred US soldiers in the country kills many birds with one stone. That is why we can hardly expect the new US leadership to abandon such a position.
Second, the fact that the US is capable of significantly increasing its military presence in Syria at any given moment and within a short span of time puts it in a position of being a potential spoiler of any military or political/diplomatic initiative or deal that Russia, Iran, the Syrian government or Turkey may undertake. Besides, recent reports indicate that the US is constructing a new military base with airfield facilities near al-Omar oil field in Deir ez-Zor. Its runways are 2.5 km-long, which allows it to host heavy military planes (Lockheed C-130 Hercules, Lockheed C-5 Galaxy, or В-52). Once finished, the base will let the US easily send several thousands of soldiers or PMC fighters to Syria overnight, handing it an opportunity to rapidly build up its military presence and capabilities in the area. This makes Washington an indispensable participant of any settlement in Syria and forces Moscow, Ankara, Tehran and Damascus to take American interests and concerns into account. It is unlikely that Washington is ready to lose such leverage.
Third, being the leader of the anti-ISIS coalition, the US maintains its presence on the ground, which enables it to fight the remnants of terrorists. US officials have recently called attention to the fact that the main focus of US military in Syria is to fight the Islamic State which has become more active over the past six months. This reason serves as an official excuse to justify US presence in the country.
Finally, the US wants to maintain its ability to influence the political process in Syria. As of now, Washington has several instruments at its disposal. Its unilateral sanctions coupled with the Caesar Act, created serious additional problems not only for the Syrian economy but for the socio-economic, humanitarian and medical situation affecting millions of ordinary civilians as well. Such sanctions are politically motivated, pursuing a change in the regime' behavior, something that was never achieved. Essentially, this results in making the socio-economic and humanitarian conditions in the country only worse and obstructing any attempts to reconstruct critical infrastructure. Many humanitarian organizations report severe impediments in delivering humanitarian aid to Syria and rebuilding the country, with many INGOs being simply afraid to work in Damascus-controlled areas because of their fear to be sanctioned. According to the UN Special Rapporteur Prof. Alena Douhan, "secondary sanctions and over-compliance with unilateral sanctions result in fear for all interlocutors and drastically affect all population groups in targeted societies impeding people, private business, workers, scholars and doctors to do their job and to enjoy human rights." As a result, US sanctions on Syria allow Washington to exert serious influence on the political settlement of the conflict as well as on Syria's economic reconstruction, along with letting the United States remain a key actor in the conflict resolution.
Another leverage the US has in terms of shaping the political process in Syria is its support to SDF. Today, while backing the Syrian Kurds, Washington also obstructs any serious talks between them and the Syrian authorities in Damascus aimed at reaching reintegration of the northeast and eastern provinces of Syria back under control of the central government. Even though the most recent round of talks between the Syrian Democratic Forces (SDF) and Damascus activated by Moscow ended up with reaching an important preliminary agreement on major controversial issues, this does not prevent the Kurds from backtracking once the Americans decide to sustain or increase their support to them and reaffirm their commitments. Such moves can substantially affect the ongoing intra-Syrian political processes and prevent the country from restoring its territorial integrity. As long as the Syrian Kurds enjoy support and commitments from the US, it is extremely hard to expect them to reach any viable deal with Damascus.
By the same token, the US can influence Turkey and its Syria policy—either through increasing pressure on Ankara or trying to co-opt it by addressing its concerns and moderating the Turkish-Kurdish agreement. Such steps can potentially change the course of the conflict, thus profoundly affecting Russian positions in Syria.
Similar logic applies to the US policy towards Iran and to the revival of the JCPOA. Washington would very much like to tie the nuclear deal to other issues of concern, such as Iran's ballistic missile program and/or its "malign activities in the region", including those in Syria. Such an approach aspires to change Iran's behavior, for instance, in Syria in exchange for the nuclear deal revival and lifting US sanctions. In the US line of reasoning, the White House has an upper hand in the talks with Iran to be able to force it to follow its preferred path. That can, in turn, affect Iran's behavior not only apropos the return to the JCPOA but concerning its Syrian policy as well. The risks, if this approach fails, are high, as this will have counter-productive results. If the nuclear deal is not revived and sanctions remain at place, Iran will most likely persist in its "malign activities" in Syria and throughout the region, while reserving the option to escalate them. Even the most recent US attack on pro-Iranian targets in Syria had more to do with Iran and its activities in Iraq and Syria rather than with the Syrian conflict itself.
This is to say that the US policy towards Iran and the revival of the nuclear deal, or towards the Syrian Kurds, or the way how Biden's administration will deal with Turkey, or Russia on the track of the Syrian conflict will have a serious impact on the situation in Syria. So far, there is no indication that it is going to be among the priorities of the new administration. Syria, though, will most likely remain part of US regional policies and subordinate to US dealings with Iran, Turkey and Russia. Outcomes of US-Iran, US-Turkey and US-Russia dialogue can potentially have a profound effect on the situation in Syria. Although it is hard to expect the new US administration to drastically change its approach to the Syrian conflict, there may be new promising avenues for diplomacy which will, hopefully, yield more positive results than negative ones.
From our partner RIAC
America's Two-Tiered Justice System
The Constitution states only one command twice. The Fifth Amendment says to the federal government that no one shall be "deprived of life, liberty or property without due process of law." The Fourteenth Amendment in 1868, uses the same eleven words, called the Due Process Clause, to describe a legal obligation of all states. These words have as their central promise an assurance that all levels of government must operate within the law and provide fair procedures to all its citizens.
In this politically divisive climate, the central promise has been broken with little to no assurance that one can trust the American democratic system where some courts have disavowed their responsibility to uphold the Constitution's meaning of the laws passed by Congress. For instance, the Bill of Rights was passed because of concepts such as freedom of religion, speech, equal treatment, and due process of law were all deemed so fundamental to protect every legal resident in the nation; yet we are now witnessing politically charged judicial appointments eradicating these principles under which all persons and entities are accountable to equally enforce and independently adjudicate, as well as being consistent with international human rights.
On the heels of the Chinese coronavirus, there is an escalating epidemic of unequal justice and character assault where much of the news media is politically aligned with the rulers in turning a blind eye or complicit in the coverup; and in some cases, ravenously endorses the demise of what has essentially now become political dissidents falsely accused, intimidated, and jailed. While many Americans are attempting to scrape by in difficult times, they remain astute to the moral failure of the elites in power as well as the tacit elected opposition's assiduous silence in whitewashing the legal duplicity. Historical trends over centuries of betraying the peasants eventually succumbs to a reckoning where the privileged corrupt politician and their corporate fascists will be exposed and held accountable in some fashion.
Americans are confounded by the coronavirus decrees requiring masks to be worn for thee and not for me double standards. The politicians hammer away at enforcing mask mandates on the common folk, yet they do not adhere to their own edicts while attending fine dining with their elite backers. Speaker of the House Nancy Pelosi, Californian Governor Gavin Newsome, and Chicago Mayor Lori Lightfoot all violated their own mask mandates in public venues while the masked servants waited on them.
President Biden was caught on video walking maskless through a swanky Washington restaurant in violation of the District's laws on facial coverings, yet regular citizens are subject to civil penalties which result in fines of $1000.00 or revocation of licenses during the COVID-19 emergency. In defending the emperor, White House press secretary Jen Psaki said we should 'not overly focus on moments in time that don't reflect overarching policy.' These double standard by the progressives are a far cry from Americans being punished and ostracized all over the country for not wearing a mask.
Identity politics has resulted in two systems of justice – one where BLM rioting and looting is described by the media as peaceful demonstrations and where assaulting police has no criminal consequences; yet the January 6th actions at the Capital has resulted in the largest round up of protesters ever seen in America. It is estimated that the Federal Government has upwards to 70 rioters/trespassers in solitary confinement and they are only let out in a larger area for one hour at 2 am due to COVID. Some of those being held in detention have been charged with trespassing on restricted grounds, others with assault and obstruction, and some haven't been charged with anything. There are no bail hearings for these political activists yet BLM and Antifa rioters typically spend one night in the brig and let out the next day to rejoin the frontlines of carnage.
Senate Majority Leader Chuck Schumer has vocally pushed for the January 6th 'insurrectionists' to be added to the TSA no-fly list. Civil liberties are being trampled by exploiting insurrection fears with people in attendance no longer permitted to take a flight in their own country and they have not been convicted of a crime. This action by the government had previously only happened to suspect foreign terrorists, and now it is happening to Americans under suspicion. We see no similar actions taken against the militant Antifa anarchists who attacked and torched federal buildings in Portland.
Washington DC has essentially been abusing these inmates in captivity. There have been complaints on the nourishment of their fellow Americans where they are served white bread and a packet of tartar sauce. This is ultimately a violation of the 8th Amendment that prohibits the federal government from imposing excessive bail, nor cruel and unusual punishments, and from inflicting unduly harsh penalties. Some judges are expressing concern at the length of these pretrial incarcerations, however they've largely deferred to the Justice Department. Meanwhile anarchists who burn down buildings and shoot projectiles at police officers and federal buildings have charges dismissed. Justice is not equal.
One female trespasser was shot dead by police during the Capital unrest and there was no outcry or charges against the officer. She was white and a Trump supporter. Federal prosecutors are not seeking criminal charges against the police lieutenant whose single shot killed Ashli Babbit, the 14-year veteran who served four tours with the US Airforce. If the unarmed Babbit committed any crime, it would have been for trespassing, a misdemeanor that should have seen her arrested and not slain. The lieutenant's life was not at risk nor was he saving the lives of others as he stood with numerous police officers in riot gear and strapped with submachine guns. If a member of BLM was shot dead by police during an unlawful riot, there would have been an immediate racial outcry from political elites and from across the news media for justice followed by looting local retailers and ransacking a police precinct. The action by BLM is considered righteous violence whereas the slain Babbit had it coming to her.
On a very disturbing and new level of injustice is the threatening actions being taken against parents of schoolchildren by the Department of Justice. Most Americans are familiar with the Patriot Act following 9-11 where the National Security Division conducts counterterrorism operations against foreign adversaries planning suicide bombings and stealing nuclear secrets. Now the Biden Administration, under Attorney General Merrick Garland, has turned the NSD's crosshairs against everyday Americans conducting their civil duties and free speech as school board meetings.
Garland's actions followed the National School Boards Association's (NSBA) claim that American public schools and its education leaders are under immediate threats and intimidation as parents grow frustrated over the divisive neo-Marxist Critical Race Theory being injected into their children's curricula. This is clearly an injustice to weaponize the DOJ and FBI investigators to intimidate and arrest parents under the same counterespionage to that of Al Qaeda and ISIS. Parents may be angry, but they are certainly not domestic terrorists in taking on the powerfully partisan school unions who somehow believe they are justified to influence civilization by indoctrinating their children.
Garland's poster boy for his hideous partisan support of the NSBA is a Virginia father who was arrested at a school board meeting when he attempted to raise the alarm over his young daughter being raped in the school washroom. The father became the symbol of angry parents confronting school officials when he was taken down by several police officers and apprehended for disorderly conduct and resisting arrest. He became vocally upset when school officials denied the attack on his daughter, but he was not physically confrontational.
The father said it is scary that our government will weaponize themselves against parents and they're using my video across the nation to spread fear; while the school officials did not seem to want to listen to him regarding his daughter being assaulted by a boy wearing a skirt who took advantage of transgender rules to access the girl's washroom. The boy has now been charged with two counts of forcible sodomy, one count of anal sodomy, and one count of forcible fellatio related to the incident at that school. At a later date, the same boy was charged for a similar attack at neighboring school where he allegedly forced a victim into an empty classroom where he held her against her will and inappropriately touched her. Regardless of the raped daughter, Garland and the NSBA still have their video of the father being wrestled down to support the use of the FBI against parents and send a chilling effect on harmless dissent.
The Russian collusion narrative against then President Donald Trump may seem dated, however it can never be swept aside or forgotten in what may well have been the biggest political scandal and injustice to a man in American history. The country endured four years investigating Russian collusion into the legitimacy of Trump's 2016 presidential win with senate and congressional impeachment hearings over a Clinton-paid-for fake dossier, the biased Obama hatchet men overseeing the FBI and CIA shirking the law, a frenzied media that never let up on Trump's guilt, and a special counsel comprised of Clinton partisans that turned over every leaf that eventually found the nearly crucified Trump to be innocent of the false charges. The former president had to withstand an incessant blitzkrieg of injustice through his entire presidency while leading the most powerful country in the world.
On the hand, there is compelling evidence that President Joe Biden spent years while in government enriching himself through family ties, specifically his son Hunter, to the tune of millions of dollars in foreign money from China, Russia, and Ukraine. The foreign players simply used the unqualified son to leverage access to Biden while satisfying Hunter's greed and questionable lifestyle. Biden has little to no ability to stand up to China or Russia knowing they are holding damaging transactions over his head. There have been no investigations into Biden's quid-pro-quo against Ukraine or the transfer of tens of millions of dollars to Biden family members, no impeachments, and the news media buried these stories; including damaging information found on Hunter's laptop during the 2020 presidential election. Had Trump and his sons engaged in these activities, there would have been a very different level of justice.
What of this injustice that is making its mark on history? If we take a moment to think through the confusion of the moment and see the morale issue involved, then one may refuse to have this sense of justice distorted to grip power rather than for the good of the country. Those who have sown this unjust wind may eventually reap a whirlwind that provokes reform by convulsion of the people instead of a natural order of business. We must all remember that democracy lies with the people of this land and whether the nation will be stirred to stand for justice and freedom in this hour of distress and go on to finish in a way worthy of its beginning.
Biden's Department of Justice: parents as domestic terrorists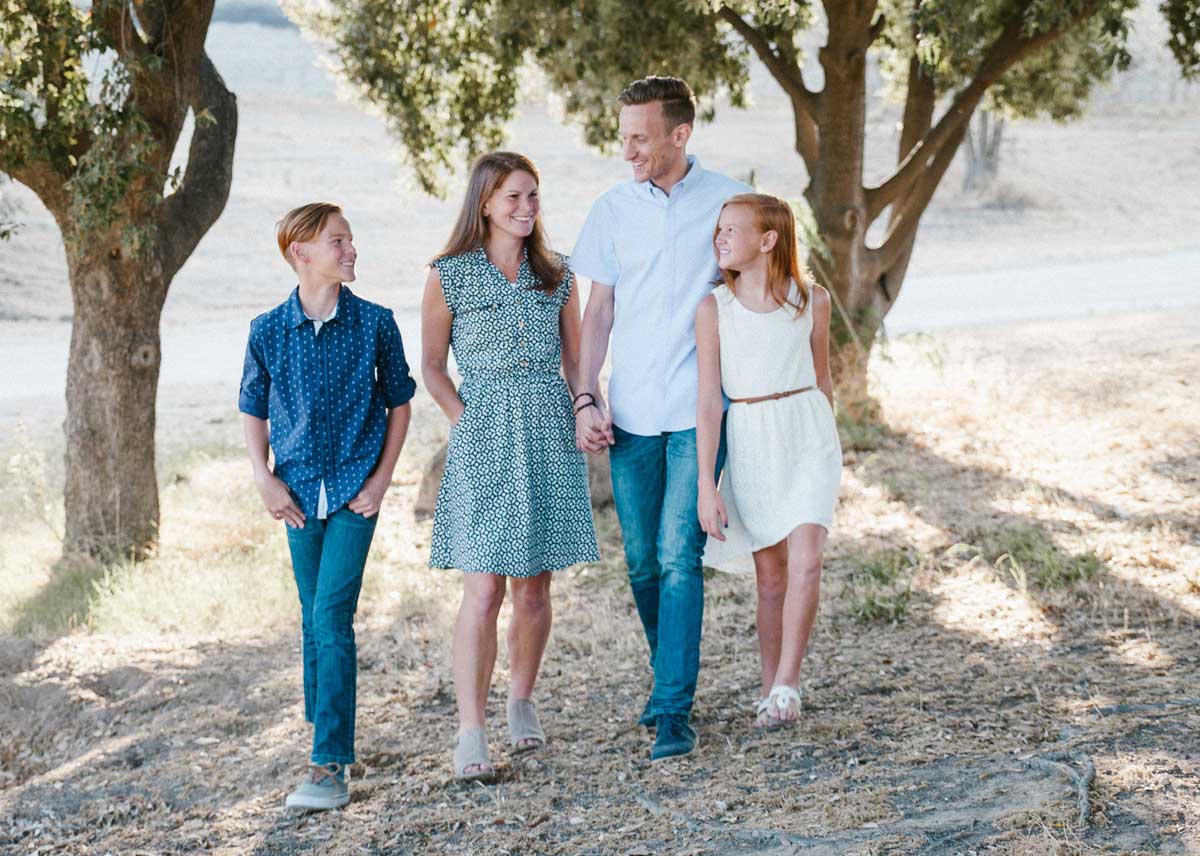 In recent developments in the United States, US Attorney General, Merrick Garland, and the FBI have put under the FBI radar parents as potential domestic terrorists. You heard it right. This is now a new formal legal policy contained in memos of the Department of Justice trying to reign in parents discussions on Biden's new school curricula. They are not going after potential outbursts but outright terrorism.
This is an attack on freedom of speech in the sense that parents have the right to discuss and disagree with the new Biden school curricula. This is where the issue originated: parts of Biden's new school curricula are not accepted by many parents and if they disagree, the FBI treats them now as potential domestic terrorists as a matter of policy. Apart from a First Amendment case, this is also a case for international human rights law and I reported the development to the UN Special Rapporteur on freedom of speech this week hoping to get a statement.
The Department of Justice is referring to some constitutional provision on "intimidation of views" to override and take down one of the most firmly established rights, the right to freedom of speech, in quite frankly a ridiculous interpretation. Those parents that dare to speak up against controversial parts in the new text books could be investigated for domestic terrorism. This is the most incompetent interpretation on limitations of freedom of speech I have seen in awhile.
Garland and the FBI have totally lost their marbles. The woke discussion is not funny to me anymore. It increasingly looks like a woke tyranny that has nothing to do with rights and equality anymore but simply serves as a vehicle to empower the FBI to run wild against regular people. This lunacy needs to be stopped.
Iran poll contains different messages for Biden and Raisi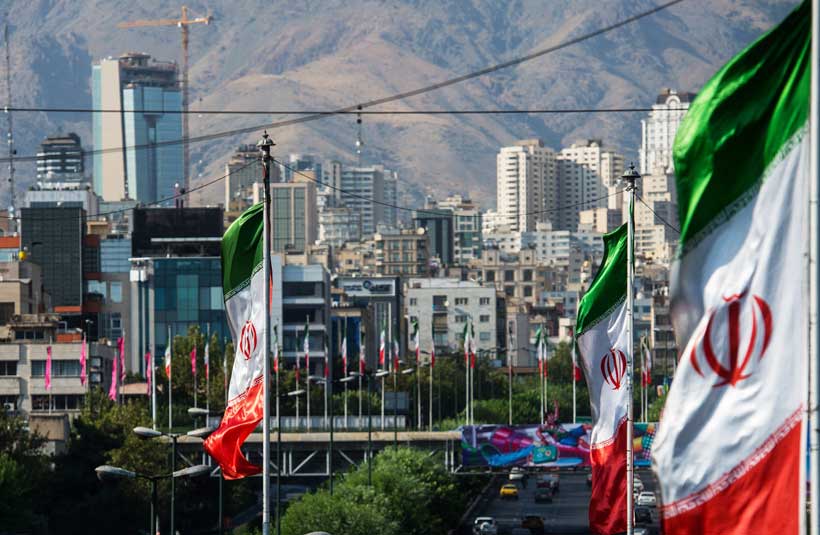 "It's the economy, stupid." That is the message of a just-published survey of Iranian public opinion.
However, the substance of the message differs for newly elected hardline Iranian President Ebrahim Raisi and the Biden administration as Mr. Raisi toughens his negotiating position and the United States grapples with alternative ways of curbing the Islamic republic's nuclear programme should the parties fail to agree on terms for the revival of the 2015 international agreement.
Iranians surveyed last month by Iran Poll and the University of Maryland's Center for International and Security Studies were telling Mr. Raisi that they are looking to him to alleviate Iran's economic and other problems and have little hope that a revived nuclear agreement will make the difference, given lack of trust in US and European compliance with any agreement reached.
The Iranians polled seemed in majority to endorse some form of Supreme Leader Ayatollah Ali Khamenei's notion of a "resistance economy" as a way of blunting the impact of the US sanctions imposed by former President Donald J. Trump after he walked away from the nuclear agreement in 2018. Some 65 per cent of the responders said they favoured a self-sufficient economy; 54.2 per cent expected the economy to at least improve somewhat in the next three years.
A large number expressed confidence that Mr. Raisi would significantly lower inflation and unemployment, increase Iran's trade with other countries, control the pandemic and root out corruption.
Meanwhile, 63 per cent suggested that Iran's economic situation would be the same, if not better, if there were no return to the agreement and the government continued to pursue a civil nuclear programme. The figure seemed at odds with the 80 per cent who said Iran's economic situation would improve if Iran and the United States returned to the agreement and both fulfilled their obligations under the deal.
The divergence may be a function of the fact that the poll, unsurprisingly, indicated that Iranians (64.7 per cent) had little trust in the United States living up to its commitments even though they expected the Biden administration to return to the deal (57.9 per cent). As a result, 73.1 per cent of those surveyed said Iran should not make concessions given that world powers would not live up to commitments they make in return.
At the same time, 63 per cent blamed the troubled state of the economy on domestic mismanagement rather than US sanctions. Only 34.4 per cent believed that the sanctions were the main cause of their economic difficulty. Iranians pointing the finger at the government rather than external forces was also reflected in the 60.5 per cent of those polled blaming Iran's water shortages on mismanagement and bad policies.
The poll suggested that by emphasising domestic mismanagement, Iranians were going to judge Mr. Raisi on his success or failure in countering the debilitating effect of the sanctions even though 77.5 per cent of those surveyed said that the sanctions had a negative or somewhat negative impact on the economy.
Implicitly, Iranians were holding former Iranian President Hassan Rouhani responsible for the mismanagement given that Mr. Raisi only took office in August. Rated very favourable by 61.2 per cent of Iranians surveyed in 2015, Mr. Rouhani's favorability dropped to 4.6 per cent in the most recent poll. By contrast, the favourable views of Mr. Raisi soared from 38.3 per cent in 2014 to 77 per cent last month. IranPoll and the Center have been conducting annual of surveys since 2014.
Mr. Raisi may have taken pleasure from that but more importantly, the poll implicitly suggested that he does not have much time to produce results before his significant public support starts to wane.
Of those polled, 66.7 per cent expected Mr. Raisi to improve Iran's international standing, 55.7 per cent said he would be in a better position to negotiate with world powers, and 45.2 per cent predicted that he would enhance Iran's security. Those expectations may have been to some degree validated in the public's mind by last month's acceptance of Iran's application for membership in the Shanghai Cooperation Organization (SCO) that groups China, Russia, India, Pakistan and several Central Asian states.
The survey results seemed to suggest that ordinary Iranians were framing their message to the United States differently from the assessment of prominent scholars and analysts. The divergence may well be one primarily of timing but nonetheless has implications for policymaking in Washington. The message of the respondents to the poll was one of immediate impact while analysts and scholars appear to be looking at the middle term.
Without referring to the poll, Vienna-based economist and strategic consultant Bijan Khajehpour argued this week, seemingly contrary to the poll, that "mismanagement and the Covid-19 pandemic have both contributed to Iran's poor economic performance in recent years, but it remains that US sanctions…will be the key factor in determining Iran's future prospects."
Mr. Khajehpour went on to say that "high inflation, capital flight and the erosion of household purchasing power alongside mismanagement of resources and the deterioration of the country's infrastructure have the potential to spark more protests and further undermine the already faltering legitimacy of the Islamic Republic in the eyes of the public."
No doubt, the jury is out on how Iranians respond if and when Mr. Raisi fails to live up to their expectations. If the past is any indication, Iranians have repeatedly taken to the streets at often substantial risk to liberty and life to make their discontent with government performance evident as they did with the low turnout in this year's election that brought Mr. Raisi to power.
The risk of renewed protests was reflected in the fact that responses to various questions regarding the electoral system, the limited number of presidential candidates (because many were barred from running), and the public health system showed that it was often a slim majority at best that expressed confidence in the system.
Add to that the fact that 68 per cent of respondents to the poll said that the objectives of past protests had been a demand that officials pay greater attention to people's problems.
Yet, at the same time, they were telling the United States that its efforts to generate pressure on Iranian leaders to moderate their nuclear and regional policies by imposing harsh sanctions had for now backfired. Iranians were backing a tougher negotiating position by the Raisi government.
Ultimately that could be a double-edged sword for Mr. Raisi. He has to prove that he can be tough on the United States and simultaneously improve the lives of ordinary Iranians. Failure to do so could have in Mr. Khajehpour's words "unpredictable consequences."