Sustainable infrastructure can drive development and COVID-19 recovery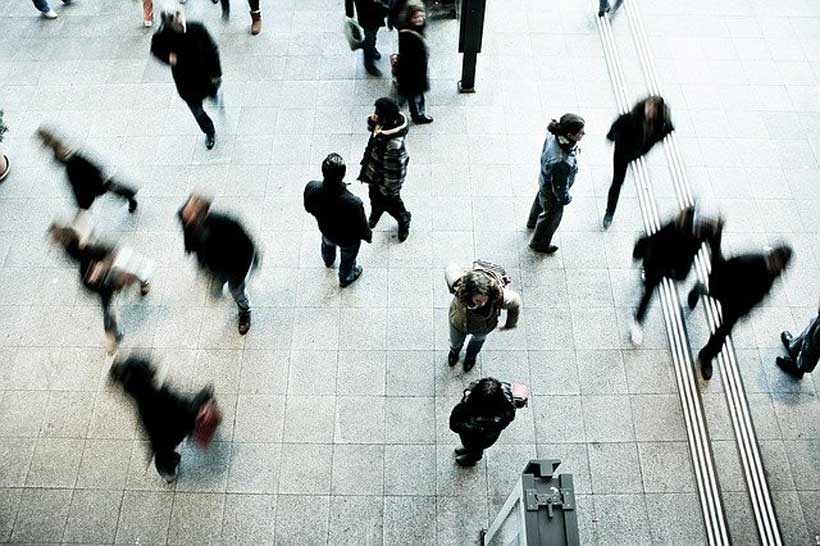 Zimbabwe has long struggled with crippling power outages, some of which can last up to 18 hours a day. The cuts have been especially hard on the country's hospitals and clinics, forcing nurses to deliver babies by candlelight and doctors to postpone emergency surgeries.
But that is starting to change. Since 2017, Zimbabwe has installed solar panels atop more than 400 healthcare facilities, steadying power supplies and replacing expensive and polluting diesel-fired generators. The "Solar for Health" initiative is a prime example of the type of sustainable infrastructure development that will be vital to combating climate change, improving public services and driving the economic recovery from COVID-19.
So says a new report from the United Nations Environment Programme (UNEP). It urges planners and policymakers to take a more systematic approach to sustainable infrastructure, incorporating it into their long-term development plans and ensuring human-made systems work with natural ones.
"We can no longer use the business-as-usual approach to infrastructure, which is leading to ecological destruction and massive carbon dioxide emissions. Investments in sustainable infrastructure are not only environmentally sound but also bring economic and social benefits. Low-carbon, nature-positive infrastructure projects can help minimize the sector's environmental footprint and offer a more sustainable, cost-effective path to closing the infrastructure gap," said Inger Andersen, Executive Director of UNEP.
A source of emissions
Built infrastructure, which includes everything from office blocks to highways to power plants, is responsible for 70 per cent of all greenhouse gas emissions, mentions the report, the International Good Practice Principles for Sustainable Infrastructure. Poorly designed, infrastructure can also displace communities, endanger wildlife and weigh, often for decades, on public finances.
"There is an urgent need to include sustainable and climate resilient infrastructure as an integral part of green growth to deliver energy, water, and transportation solutions that will facilitate opportunity, connection, and sustainable growth," said Ban Ki-moon, former United Nations Secretary-General and the President of the Global Green Growth Institute, a UNEP partner."
Ban said the new report is a "very useful guiding framework for governments to lay the groundwork for a future where sustainable infrastructure is the only kind of infrastructure we know."
To help countries reach that goal, the new UNEP report offers guiding principles for governments to integrate sustainability into their decision making on infrastructure. Among other things, it recommends that states align their infrastructure planning with the United Nations Sustainable Development Goals, humanity's blueprint for a better future. It also urges them to minimize the environmental footprint of construction projects and meaningfully engage local communities in infrastructure decision making.
Return on investment
The report also highlighted the economic return on sustainable infrastructure, which includes renewable energy plants, eco-friendly public buildings and low-carbon transport. Investing in renewables and energy efficiency, it said, creates five times more jobs than investments in fossil fuels. Similarly, investing in resilient infrastructure in developing countries can create a return of US$4 for every US$1 invested, according to the World Bank.
Trend setters
Alongside the report, UNEP released a series of case studies that showed how many countries are finding innovative ways to develop sustainable infrastructure.
In Ecuador, the government has turned to nature-based solutions to bolster water supplies to several major cities. By replanting trees, fencing off rivers and purchasing land for conservation, one region has revived watersheds that support more than 400,000 people.
In Singapore, which is aiming to have 80 per cent of its buildings certified as green by 2030, builders have used recycled materials to construct everything from schools to corporate offices. (The country was the first to unveil a building constructed entirely of recycled concrete aggregate and demolition waste.)
With COVID-19 sparking a global wave of stimulus spending, Ambroise Fayolle, Vice President of the European Investment Bank said the publication of the principles "is timely, reminding us all of the importance of building back better by tackling the long-term challenges we face."
Capabilities fit is a winning formula for M&A: PwC's "Doing the right deals" study
Ensuring there is a capabilities fit between buyer and target is key to delivering a high-performing deal, according to a new PwC study of 800 corporate acquisitions. . The study finds that capabilities-driven deals generated a significant annual total shareholder return (TSR) premium (equal to 14.2% points) over deals lacking a capabilities fit.
The "Doing the right deals" study looks at the 50 largest deals with publicly-listed buyers in each of 16 industries and evaluates the characteristics that delivered superior financial outcomes for the buyers, as measured by annual TSR.
A capability is defined as the specific combination of processes, tools, technologies, skills, and behaviours that allows the company to deliver unique value to its customers.
Two types of deals were found to outperform the market: capabilities enhancement deals – in which the buyer acquires a target for a capability it needs — and capabilities leverage deals – in which the buyer uses its capabilities to generate value from the target. These represent a true engine of value creation, delivering average annual TSR that was 3.3% points above local market indices. Deals without these characteristics – limited-fit deals – had an average annual TSR of -10.9% points compared to the local market indices.
While 73% of the largest 800 deals analysed sought to combine businesses that did fit from a capabilities perspective, 27% were limited-fit deals. The analysis shows that for every dollar spent on M&A, roughly 25 cents were spent on such limited-fit deals that in many cases destroyed shareholder value.
Alastair Rimmer, Global Deals Strategy Leader, PwC UK said: "Our analysis confirms that deals where the buyer is focused on enhancing its own capabilities or leveraging its capabilities to improve the target can result in a substantial TSR premium. Whether a deal creates value depends less on whether it is aimed at consolidation, diversification or entering new markets. What matters is whether there is a solid capabilities rationale between the buyer and the target."
Capabilities fit delivers shareholder value across industries
The capabilities premium was found to be positive across all of the 16 industries studied. The share of capabilities-driven deals was highest in pharma & life sciences (92%), an industry where deals often combine one company's innovation capabilities with another's strength in distribution. Other leading industries in capabilities fit deals were health services and telecommunications (both with 90% capabilities-driven deals) and automotive (86%). Limited fit deals were found to be most prevalent in the oil & gas industry (62%), where asset acquisition can play an important role in addition to capabilities fit.
The analysis shows that the stated strategic intent of a deal, as defined in corporate announcements and regulatory filings, has little to no impact on value creation. Whether a deal fits or not depends less on stated goals of consolidation, diversification or entering new markets. What matters is whether there is a capabilities fit between the buyer and the target. Deals aiming for geographic expansion notably stood out as performing less well than others, largely because many of them (34%) were limited-fit deals.
The M&A playing field has shifted due to COVID-19
More than ever, companies must be clear in defining which capabilities they can leverage to succeed, and which capabilities gaps they need to fill.
Hein Marais, Global Value Creation Leader, PwC UK added: "Deal rationales have shifted in a COVID context, reflecting the heightened need for new and different capabilities if an enterprise is to generate value and create sustained outcomes.  The need to move quickly increases the pressure to do deals at pace – and thereby the risk of failing to evaluate capabilities fit with enough care. Ensuring such capabilities fit, however, dramatically increases the chances of your deal creating value."
Companies may be overlooking the riskiest cyber threats of all
A majority of companies don't have a handle on their third-party cyber risks – risks obscured by the complexity of their business relationships and vendor/supplier networks. This is the finding of the PwC 2022 Global Digital Trust Insights Survey. The survey of 3,600 CEOs and other C-suite executives globally found that 60% have less than a thorough understanding of the risk of data breaches through third parties, while 20% have little or no understanding at all of these risks.
The findings are a red flag in an environment where 60% of the C-suite respondents anticipate an increase in cyber crime in 2022. They also reflect the challenges organizations face in building trust in their data — making sure it is accurate, verified and secure, so customers and other stakeholders can trust that their information will be protected.
Notably, 56% of respondents say their organizations expect a rise in breaches via their software supply chain, yet only 34% have formally assessed their enterprise's exposure to this risk. Similarly, 58% expect a jump in attacks on their cloud services, but only 37% profess to have an understanding of cloud risks based on formal assessments.
Sean Joyce, Global & US Cybersecurity & Privacy Leader, PwC United States said: "Organizations can be vulnerable to an attack even when their own cyber defenses are good; a sophisticated attacker searches for the weakest link – sometimes through the organization's suppliers. Gaining visibility and managing your organization's web of third-party relationships and dependencies is a must. Yet, in our research, fewer than half of respondents say they have responded to the escalating threats that complex business ecosystems pose."
Asked how their companies are minimizing third-party risks, the most common answers were auditing or verifying their suppliers' compliance (46%), sharing information with third parties or helping them in some other way to improve their cyber stance (42%), and addressing cost- or time-related challenges to cyber resilience (40%). But a majority have not refined their third-party criteria (58%), not rewritten contracts (60%), nor increased the rigor of their due diligence (62%) to identify third-party threats.
Simplifying the way to cybersecurity
Nearly three quarters of respondents said the complexity of their organization poses "concerning" cyber and privacy risks. Data governance and data infrastructure (77% each) ranked highest among areas of unnecessary and avoidable complexity.
Simplification is a challenge, but there is ample evidence that it is worthwhile. While three in 10 respondents overall said their organizations had streamlined operations over the past two years, the "most improved" in our survey (the top 10% in cyber outcomes) were five times more likely to have streamlined operations enterprise-wide. These top 10% organizations are also 10 times more likely to have implemented formal data trust practices and 11 times more likely to have a high level of understanding of third party cyber and privacy risks.
CEO engagement can make a difference
Executive and CEO respondents differ on how much the support the CEO provides on cyber, with CEOs seeing themselves as more involved in, and supportive of, setting and achieving cyber goals than their teams do. But there is no disagreement that proactive CEO engagement in setting and achieving cyber goals makes a difference. Executives in the "most improved" group, reporting the most progress in cybersecurity outcomes, were 12x more likely to have broad and deep support on cyber from their CEOs. Most executives also believe that educating CEOs and boards so they can better fulfill their cyber responsibilities is the most important act for realizing a more secure digital society by 2030.
Sean Joyce concluded: "Our survey shows that the most advanced organizations see cybersecurity as more than defense and controls, but as a means to drive sustained business outcomes and build trust with their customers. As leaders of organizations, CEOs set the tone for focusing their cyber teams on bigger-picture, growth-related objectives rather than narrower, short-term expectations."
Are we on track to meet the SDG9 industry-related targets by 2030?
A new report published by the United Nations Industrial Development Organization (UNIDO), Statistical Indicators of Inclusive and Sustainable Industrialization, looks at the progress made towards achieving the industry-related targets of Sustainable Development Goal (SDG) 9 of the UN 2030 Agenda for Sustainable Development. The report is primarily based on the SDG9 indicators related to inclusive and sustainable industrialization, for which UNIDO is designated as a custodian agency, showing the patterns of the recent changes in different country groups.
Six years after the adoption of the 2030 Agenda for Sustainable Development and its 17 SDGs, there has been increasing demand for information on whether the SDG targets could be reached, and what actions should governments take to accelerate progress. The UNIDO report introduces two new tools developed by UNIDO to help countries measuring performance and progress towards SDG9 industry-related targets: the SDG9 Industry Index and SDG9 progress and outlook indicators. The SDG9 Industry Index benchmarks countries' performance on SDG-9 targets over 2000-2018 for 131 economies. In addition, the report develops two measures to answer the main questions:
Progress: how much progress has been made since 2000?
Outlook: how likely is it that the target will be achieved by 2030?
The global COVID-19 pandemic has inevitably had a negative toll on the progress towards reaching the SDG9 indicators, but the extent of the long-term impact remains to be seen. Industrialized countries continue to dominate global manufacturing industry, but their relative share has gradually declined over the past decade. In 2010, industrialized economies made up 60.3% of global production, which has decreased to 50.5% in 2020. China has been the largest manufacturer, now accounting for 31.7% of global production. This is a trend that has been reinforced by the pandemic.
Progress for the least developed countries (LDCs), at the heart of the 2030 Agenda, is a different story. While economic theory and countries' experiences across the world have established that industrialization is an engine of sustainable growth, progress among LDCs remains very diverse. Asian LDCs are poised to double their share of manufacturing in GDP and thus meet SDG target 9.2, but African LDCs have stagnated.
SDG9 Industry Index
The SDG-9 Industry Index, consisting of five dimensions, covers three targets and five indicators and assigns a final score to countries. In 2018, the top ten consisted of exclusively industrialized economies, with Taiwan, Province of China, Ireland, Switzerland, the Republic of Korea and Germany making up the top five. In general, industrialized economies perform best in all dimensions of the Index.

The countries at the bottom of the ranking are LDCs, in particular those located in sub-Saharan Africa. Although some African countries have been displaying impressive growth rates, growth has been driven by an extended commodity boom and foreign capital inflows, while industrialization and structural transformation have stagnated. Additionally, substantial data is lacking for a significant amount of the countries. In the SDG9 Industry Index, only 24 out of 54 African countries are included, from which only eight are LDCs. It is clear that national statistics offices need strengthening, as data availability helps countries formulate, review and evaluate their development plans and programmes.