China's vaccine diplomacy in Africa
China appears moving steadily to deliver on its pledge by offering manufactured vaccines aim at eradicating the coronavirus in Africa. Simultaneously, China is strengthening its health diplomacy with Africa, and experts describe it as an additional step to reassert further its geopolitical influence in the continent.
Undoubtedly, the Chinese Sinopharm vaccines are increasingly becoming popular among African countries. Deliveries have already been made in Egypt, Equatorial Guinea, Namibia, Senegal, Sierra Leone, Mozambique and Zimbabwe.
Chinese Foreign Ministry has indicated that China would help 19 African countries as part of its commitment to making vaccines global public goods. Foreign Ministry spokesperson, Wang Wenbin, said on February 22 that China would also support enterprises to export Covid-19 vaccines to African nations that urgently need, recognize, and have authorized the emergency use of Chinese vaccines.
The aid is a clear manifestation of the China-Africa traditional friendship, Wang Wenbin said, adding assertively "China will continue to provide support and assistance within its capacity and in accordance with the needs of Africa." Further to that, China welcomes and supports France and other European and American nations in providing vaccines to help Africa fight the pandemic.
In West African region, Sierra Leone became the latest African country to receive 200,000 coronavirus vaccine donation, and 201,600 pieces of disposable needles and syringes from the Chinese government. According to reports, the consignment arrived at the Lungi Airport on February 25, and was received by a high-powered government delegation.
Down in Southern Africa, Zimbabwe will buy an additional 1.2 million vaccine doses from China at a preferential price, President Emmerson Mnangagwa's spokesman said, after Beijing agreed to give more free doses to the southern African country. Zimbabwe has already begun vaccinations after receiving a donation of 200,000 doses from the China National Pharmaceutical Group (Sinopharm).
Chinese Ambassador Guo Shaochun said in a statement that his country had decided to double its donation of vaccines to 400,000 as part of its "solidarity and action" with Zimbabwe.

Mnangagwa's spokesman George Charamba said the government, which had already bought 600,000 doses from Sinopharm and would increase its purchases from China. "Zimbabwe is also procuring more vaccines from China at a preferential price. Zimbabwe is set to purchase another 1.2 million doses from China," Charamba wrote on Twitter.
It targets 10 million vaccinations as the country has been hit with increasing infections. More than two thirds of Zimbabwe's 35,910 coronavirus infections and 1,448 deaths have been recorded this year, according to a Reuters tally.

Separately, on February 24, neighboring Mozambique also received 200,000 doses of Sinopharm vaccine donated by China. The delivery of the first consignment, ferried to Mozambique by an aircraft of the Chinese People's Liberation Army, was witnessed by Prime Minister, Carlos Agostinho do Rosário, Minister of Health, Armindo Tiago, Chinese Ambassador Wang Hejun and other senior government officials.
Speaking at the delivery ceremony, held at the Maputo Air Base, Agostinho do Rosario thanked the government and the people of China for the donation of the first batch consists of 200,000 doses and the same number of syringes. "The swift delivery of the vaccine mirrors the determination and commitment of the leaders of both countries to ensure the well-being of the Mozambican people," the Prime Minister said, stressing that the government has adopted a vaccination strategy that attaches priority to high risk groups particularly health professionals on the front-line of the fight against Covid-19.
Chinese Ambassador Wang Hejun, however pledged to strengthen the cooperation between the two countries in the health field and reaffirmed his country's openness to assist Mozambique in acquiring more vaccines.
He said the Mozambican health system is currently under increasing pressure, but believed the first batch of the vaccine will certainly make an enormous difference. Mozambique is among the first African countries to receive the Chinese vaccines. Vaccines are currently available from two Chinese companies, Sinopharm and Sinovac Biotech.
The vaccine that arrived in Maputo was from Sinopharm. A major advantage of the Sinopharm vaccine is that it does not need to be stored at ultra-low temperatures. It can be kept at normal refrigeration temperatures of two to eight degrees Celsius.
Indeed, Indians are also speeding with donations to the African continent. The Indian government has promised to send Mozambique 100,000 doses of the vaccine developed by the Indian pharmaceutical industry. Still in the southern Africa, Namibian officials said Beijing would donate 100,000 doses vaccine while India promised a donation of 30,000 shots to Windhoek.
In order to sustain relations and as part of a "bilateral cooperation" efforts, Portugal plans to donate 5% its excess to a group of Portuguese-speaking African countries. With a population of just over 10 million people, Portugal is entitled to 35 million vaccine doses this year under an EU-coordinated purchasing scheme, mostly for double-dose inoculation, leaving it with millions of extra shots.
The 5% share would make up 1.75 million doses. The group of countries is comprised of Portugal's former African colonies of Angola, Mozambique, Cape Verde, Guinea Bissau, Equatorial Guinea, and Sao Tome and Principe.
Besides getting vaccines through the African Union, a number of African countries by bilateral agreements will purchase vaccines directly from China, Russia and India. For example, five (5) African countries (Algeria, Gabon, Ghana, Guinea and Tunisia) have registered the Sputnik V, which was developed by Russia's Gamaleya National Research Center for Epidemiology and Microbiology.
The African Union and Africa CDC for its ongoing vaccine readiness work through the African Vaccine Acquisition Task Team. The AU has secured vaccines through the COVAX facility for Africa. WHO has listed three (3) vaccines for emergency use, giving the green light for these vaccines to be rolled out through COVAX. The Group of Seven (7) leaders have committed US$4.3 billion to fund the equitable distribution of vaccines, diagnostics and treatments. European Union has also contributed an additional 500 million euros to COVAX.
The COVAX vaccine facility – which pools financial resources and spreads its bets across vaccine candidates – has handed over the first of 337 million doses it has allocated to around 130 countries for the first half of the year. COVAX receives around 90 percent of its funds from G-7 countries and the EU, but none from China, India or Russia.
By March 2, as reported by the GhanaWeb, the number of African countries to have received vaccine doses are the following:
South Africa – Johnson and Johnson (J&J)
Rwanda – Pfizer and Moderna (reportedly)
Egypt – Sinopharm
Morocco – AstraZeneca/Sinopharm
Seychelles – AstraZeneca/Sinopharm
Mauritius – AstraZeneca
Algeria – Sputnik V
Zimbabwe – Sinopharm
Sierra Leone – Sinopharm
Equatorial Guinea – Sinopharm
Senegal – Sinopharm
Ghana – AstraZeneca/Serum Institute of India (COVAX)
Ivory Coast – AstraZeneca (COVAX)
Guinea – Sputnik V (Experimental basis)
Mozambique – Sinopharm.
Dr. Tedros Adhanom Ghebreyesus, Director-General of the World Health Organization has acknowledged that the pandemic has struck at a time of rapid transformation for Africa. "We cannot and must not see health as a cost to be contained. Quite the opposite: health is an investment to be nurtured – an investment in productive population, and in sustainable and inclusive development," he explained.
According to Adhanom Ghebreyesus, it takes a whole-of-government, whole-of-society approach, and added that "many African countries have low levels of coverage of health services, and when health is at risk, everything is at risk."
Since April last year, World Health Organization and its partners have been working through the Access to COVID-19 Tools Accelerator for the equitable distribution of vaccines as global public goods. As already known, so far around 200 million doses of vaccine have been administered, but unfortunately most of them in the world's richest countries.
WHO declared the coronavirus outbreak a pandemic in March 2020. Since then, more than 110 million cases have now been reported to this organization, and almost 2.5 million people have lost their lives. The overall number of Covid-19 cases in Africa currently stands more than 3.8 million late February, according to the World Health Organization's (WHO) Regional Office for Africa.
Ethiopia still in grip of spreading violence, hate speech and aid crisis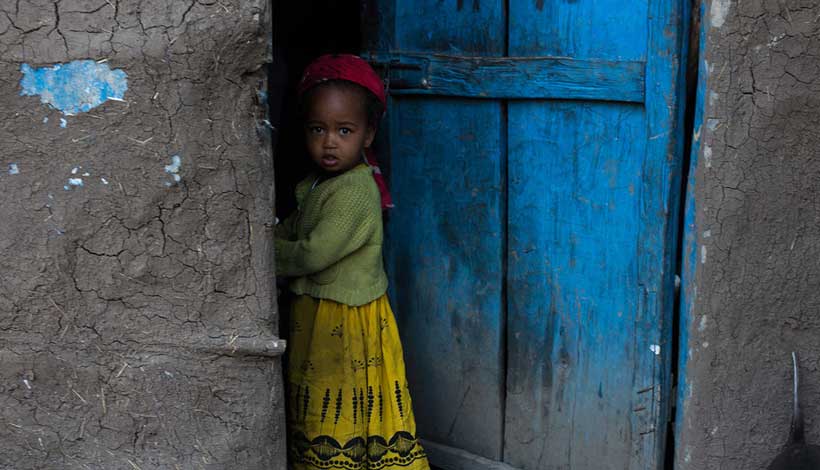 UN Human Rights Council-appointed rights investigators announced on Thursday that they've launched a probe into an alleged massacre of at least 200 people in Ethiopia's Oromia region.
Kaari Betty Murungi, chair of the International Commission of Human Rights Experts on Ethiopia, was briefing the Human Rights Council in Geneva, in what was the Commission's first appearance since its creation in December last year.
The Commission had received reports last week of the killings in Western Oromia, as it continued its work investigating rights abuses linked to conflict in Ethiopia's northern Tigray region, that flared in November 2020.
Don't forget Ethiopia
Despite many other conflicts around the world, Ms. Murungi said that the world must not ignore what was happening in Ethiopia:
"The ongoing spread of violence, fuelled by hate speech and incitement to ethnic-based and gender-based violence, are early-warning indicators of further atrocity crimes against innocent civilians, especially women and children who are more vulnerable. The expanding conflict makes worse the existing humanitarian crisis that is being experienced in Ethiopia and the region."
The Commission, established in December 2021, is mandated to conduct investigations to establish the facts and the circumstances surrounding alleged violations and abuses of International Human Rights Law, International Humanitarian Law and International Refugee Law committed by all parties to the conflict in Ethiopia since November 2020.
Lack of access
"The dire humanitarian crisis made worse by lack of access in some areas by the civilian population to humanitarian assistance including medical and food aid, obstruction of aid workers and persistent drought, exacerbates the suffering of millions of people in Ethiopia and in the region", said Ms. Murungi.
She added that "the Commission emphasizes the responsibility of the Government of Ethiopia to bring to an end such violations on its territory and, bring those responsible to justice".
Since the outbreak of armed conflict in November 2020 in Ethiopia's northern Tigray region, Ethiopian national forces, Eritrean troops, Amhara forces and other militias on one side, and forces loyal to the Tigray people's Liberation Front (TPLF), have forced hundreds of thousands of Tigrayans to leave their homes through threats and intimidation in a brutal ethnic cleansing campaign.
The violence escalated and began to affect neighboring regions Afar and Amhara, with Afar providing the only channel of access for aid into Tigray.
Widespread violations
Warring parties are accused of carrying out widespread human rights violations, including massacres, gender-based violence, extra judicial killings, forced displacements, violence against refugee camps and internally displaced persons.
In March this year, the Ethiopian government declared a humanitarian truce, an agreement that opened the door to much-needed access to aid for citizens in the region.
Ethiopia 'turning a page'
In its reply to the Commission's report Zenebe Kebebe Korcho, Permanent Representative of Ethiopia to the UN in Geneva, said that "the country is now turning a page. The Government of Ethiopia has decided to seek a peaceful end to the conflict. An inclusive national dialogue is launched to address political problems across the country. The government has taken numerous confidence building measures".
The Commission which was appointed in March, is also mandated to provide guidance on transitional justice including accountability, national reconciliation, healing and make recommendations to the Government of Ethiopia on these measures.
According to ambassador Zenebe Kebebe Korcho "Ethiopia has also taken measures to ensure accountability for alleged serious human rights violations. The Government of Ethiopia facilitated the United Nations Office of the High Commissioner for Human Rights (OHCHR) and the Ethiopian Human Rights Commission to conduct a joint investigation within the context of the conflict in the Tigray region."
South Africa Stands on Verge of Massive Domestic Crisis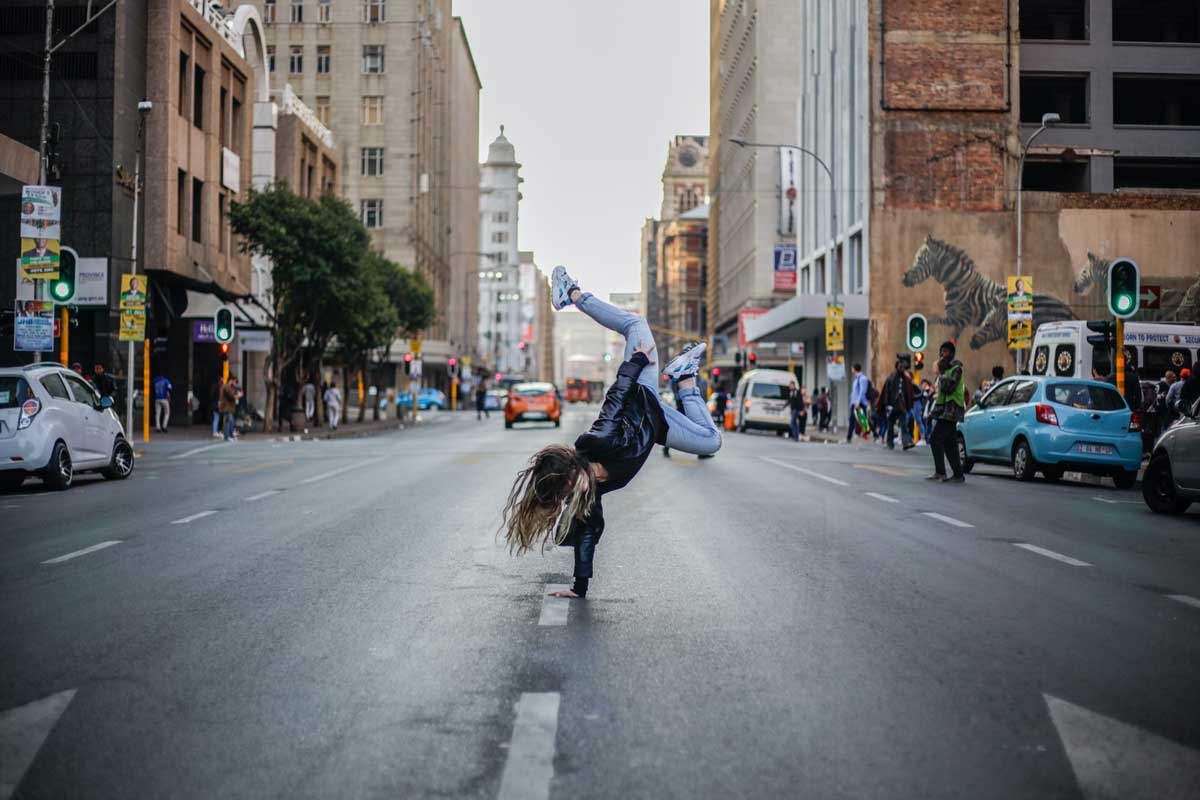 Russian tourists in South Africa usually go home lost in admiration, at least they did before the pandemic. Palm trees, beaches, exotic African animals and folk dances to the beat of the drums, stunning natural reserves, wonderful roads, marvelous restaurants, luxury hotels, amazing wine. South Africa produces the ultimate impression of a prosperous and stable country—both economically developed and politically stable. Indeed, South Africa is rich in mineral resources that are constantly going up in price, and it has a relatively developed industry. It regularly holds quite democratic elections, whose results have never been contested so far.
However, the prosperous façade is hiding a host of grave problems. Economy-wise, the principal issue lies in the public sector. Virtually every state corporation is billions in debt accrued owing to corruption, embezzlements, inefficiency, inept management. Eskom alone, a state corporation that controls power generation and distribution, owes the state about ZAR 400 bn. (USD 26 bn.). This is a tremendous amount for South Africa. Eskom cannot even pay interest on it. Its power plants are in such a state that shutting the power down for several hours a day for another round of repairs is a rule rather than an exception. This is not at all conducive to normal functioning of businesses and industry. Eskom's predicament is one of the main reasons why South Africa has lost its once high investment rating.
And here we arrive at politics. Technically, South Africa can generate far more energy than it does now. Large enterprises, mines, and many farmers have long since installed solar panels and other devices to make sure they have electric power. Many offer to supply their extra power to Eskom, but the government turns them down. This also limits amounts of energy private businesses can generate. Privatization is out of the question, while it is the only thing that could save the power grid from collapse. The government is quite content with its role of a monopoly that generates power from coal and has no competition. The reasons for that are pure politics.
The African National Congress (ANC), South Africa's ruling party, sees itself as the party of workers and the poor, and although it does not assume the name of a socialist party, it clearly prefers a government-controlled economy. Additionally, there are more practical reasons: trade unions are the ANC's core voters, and they are opposed to privatizing Eskom and other state corporations. Additionally, they are fundamentally opposed to bringing private businesses into the power generating industry, since such a move may result in competition and lower wages that are far higher in South Africa than in countries with comparable GDP despite its 45% unemployment rate, which is an abnormal combination.
Today, the ANC is facing a choice: either in-depth structural reforms that are unpopular, or stagnation and possible collapse. The party arrives at this choice in a state of internal crisis. The ANC's leaders and local functionaries are locked into a struggle between corrupt and political groups, clans, and factions. In the upcoming December, the ANC's party conference is to choose a new leader or re-elect the current president Cyril Ramaphosa. At the next national elections, the elected leader will inevitably become the country's president. Even though the ANC is losing its popularity, Mr. Ramaphosa will remain the leader of the majority party since there is no real electoral alternative. Ramaphosa's main rivals are supporters of former president Jacob Zuma, who advances a populist agenda (for instance, expropriation, primarily of land, and introducing universal healthcare, which the country has no money or infrastructure for).
Contradictions within the party are running so high that political assassinations have happened locally. Membership in provincial delegations that will be attending the December elections is bought and sold along with votes of individual delegates and entire delegations. The delegation of the province of KwaZulu-Natal (Zuma's province) is the largest, since the ANC has the largest membership here. Zuma's supporters have good chances. A split in the party and anarchy cannot be ruled out in the event of one of their candidates being elected. Even if the party subsists as a united organization, a change in its course will result in expropriation or takeover of farms, enterprises, or maybe even banks. That will plunge South Africa in utter economic collapse.
If the current president's faction remains in power, he will have to implement unpopular market reforms and attempt to fight corruption: he simply has no other agenda. His opponents will be destabilizing the situation up to inciting riots. Such riots were already organized in June last year allegedly in support of Zuma who had been charged with corruption and contempt of court. In reality, it was an attempt to show the party and the people that Ramaphosa was unable to control the situation, or maybe even to remove him from the office of the president of the party and the country. Back then, crowds numbering in thousands looted and burned down thousands of stores and warehouses, including the huge warehouses in the port of Durban; they houses commodities for the entire country. South Africa's economy lost billions, and over 400 people died. A replay of these events amid unemployment and poverty already exacerbated by the pandemic cannot be ruled out.
From our partner RIAC
Russia Readies to Gather African leaders for 2nd Summit in Addis Ababa, Ethiopia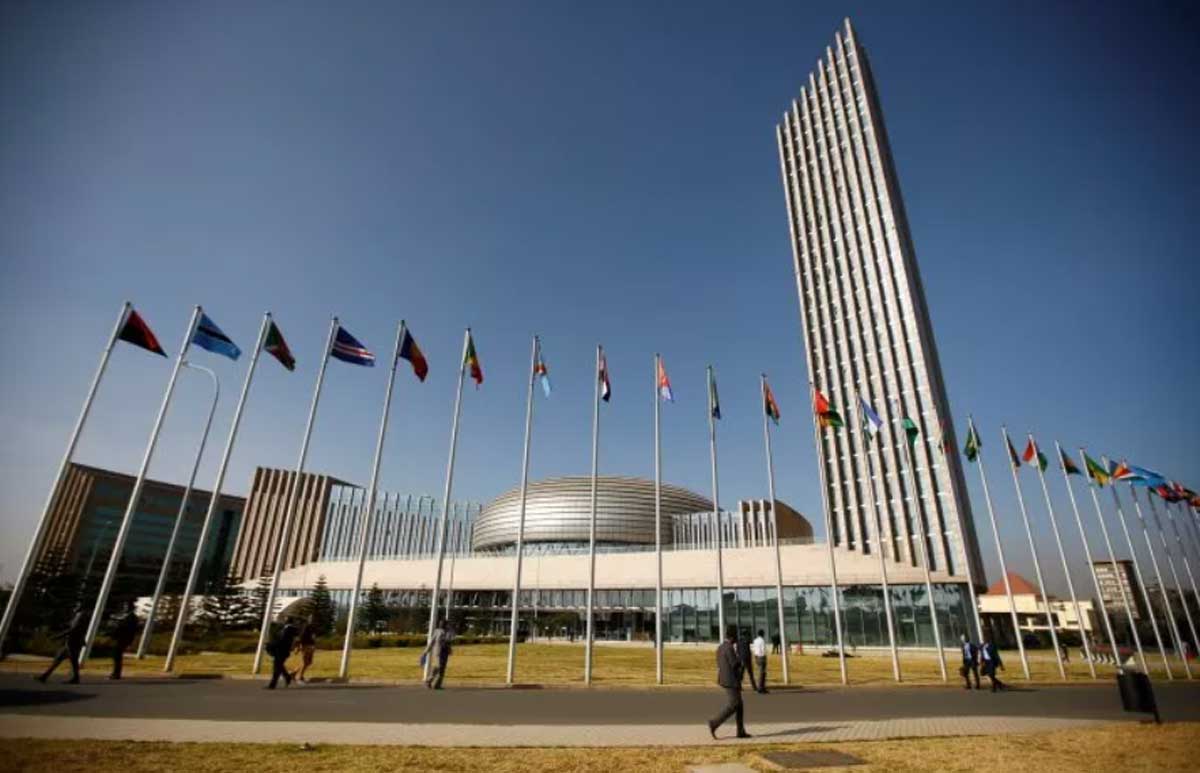 Russia gears up to gather African leaders, regional economic blocs, business community and civil society for the next summit in Addis Ababa, and that will witness another round of sparkling speeches reiterating Soviet-era assistance to Africa, outlining broad roadmap indicating possible sectors for investment in Africa. As traditionally done, the summit will be characterized by issuing a joint communiqué and finally sign fresh bilateral agreements with African countries.
Minister of Foreign Affairs of the Russian Federation, Sergey Lavrov, in a message to African representatives who were at the 25th St. Petersburg International Economic Forum (SPIEF) in June, explained that despite the unprecedented sanctions and information warfare launched by the United States and its satellites, Russia manages to maintain the entire bilateral cooperation in working order, and in these difficult and crucial times the strategic partnership with Africa has become a priority of Russia's foreign policy.
Russia highly appreciates the readiness of Africans to further step up economic cooperation and expand mutually beneficial trade and investment ties under these new changing conditions, he emphasized, and further offered the highly-official assurance that "the signed agreements and the results will be consolidated at the forthcoming second Russia-Africa summit."
With the rapid geopolitical changes leading to creating a new global economic order which is at its exploratory stage, Russia has aready shown its limitation of financial capabilities in investing in Africa. It has, in practical terms, not engaged in infrastructure development, agriculture and industry on the continent. It is still remote from the African civil society with its public outreach policy, and yet to leverage unto the newly created African Continental Free Trade Area (AfCFTA).
But a careful study and analysis monitored by this author vividly shows that Russia has some limitations. Its external economic footprints are comparatively weak, policies hardly promote its template of any new economic models. The economic component is the most significant though, Russia needs a more comprehensive geo-economic roadmap strategically wielded or knitted into the broad spectrum in Africa. What Russia has can be described as ministry to ministry-centered relations.
Beyond that trend, Russia has to be prominently seen in the economic sectors in Africa. It has to project an irreplaceable role with its economic diplomacy as a balancing force and as a practical key player, and this should fall in pursuit of its desire to become leader of the new global order. The geopolitical reordering of the world cannot simply be achieved through consistent criticisms of Europe's and the West's political influence in their various global domains.
As Abayomi Azikiwe, Director of the Pan-African News Wire, explained in his analytical article headlined "Biden Foreign Policy has Alienated Africa: Russia-Africa Summit to Reconvene in Ethiopia" in June, Moscow is seeking to strengthen relations with states and geopolitical regions which have not condemned the operations in Ukraine that began late February aims at "demilitarizing" and "de-nazifying" that former Soviet republic.
Many African states abstained from the United Nations resolutions attacking the Russian Federation while on a grassroots level, there have been expressions of solidarity for the position of Moscow. Senegalese President Macky Sall and AU Commission Chair Moussa Faki Mahamat held talks in Sochi on June 3 with President Putin. African states are facing monumental crises related to economic development, climate change and food deficits. The sanctions imposed by Washington and the EU have had a disastrous impact on the importation of agricultural products, Azikiwe wrote in his article.
Arguably the number of bilateral agreements signed is not the criteria for measuring success of influence in Africa. But, Lavrov said that the two most important goals of the summit will be to sign off on a "memorandum of understanding between the government of the Russian Federation and the African Union on basic principles of relations and co-operation" and a "memorandum of understanding between the Eurasian Economic Commission and the African Union on economic co-operation." (https://www.intellinews.com/russia-preparing-for-second-africa-summit-to-build-closer-ties-as-it-pivots-away-from-the-west-247188/)
According to Abayomi Azikiwe, the holding of such a meeting between Russia and the AU during this period of heightened international tensions represents a repudiation of the U.S. foreign policy in Eastern Europe as well as on the African continent. There is much discontent over the failure of the U.S. to build relationships with the AU states based upon mutual interests.
The Pan-African News Wire says the Congress Passes Anti-Russia Bill Reinforcing Neo-colonialism in Africa. The Congressional bill approved by a wide margin would target and punish African states that maintain political and economic relations with the Russian Federation.
Labeled as the "Countering Malign Russian Activities in Africa Act" (H.R. 7311) was passed on April 27 by the House of Representatives in a bipartisan 419-9 majority. This legislative measure is broadly worded enabling the State Department to monitor the foreign policy of the Russian Federation in Africa including military affairs and any effort which Washington deems as malign influence. (www.congress.gov)
Abayomi Azikiwe, Director of the Pan-African News Wire, concluded that the central focus of the Biden administration's foreign policy has been aimed at alienating AU states from Moscow and Beijing. The fact that these international gatherings of a substantive nature are occurring portends much for the future of Washington's waning influence internationally.
Professor Ahmadu Aly Mbaye, an Economist at the Faculty of Cheikh Anta Diop University in Dakar, Senegal, argued the importance of infrastructure development in Africa. That many African countries have limited access to international financing to build quality infrastructure, and Russia as a member of BRICS can present new alternatives to financing African economies and facilitate better integration of Africa into the world economy, as African countries felt excluded from the international system.
In November 2021, as titled the 'Situation Analytical Report' was prepared by 25 policy experts, as part of a programme sponsored by the Russian Foreign Ministry. It was headed by Sergei A. Karaganov, Dean and Academic Supervisor of the Faculty of World Economy and International Relations of the National Research University's Higher School of Economics (HSE University). Karaganov is also the Honorary Chairman of the Presidium of the Council on Foreign and Defence Policy.
The report noted that the first historic summit in 2019 created a good basis for launching or ushering in a new fifth stage of Russian-African relations. The joint declaration adopted at the summit raised the African agenda of Russia's foreign policy to a new level and so far remains the main document determining the conceptual framework of Russian-African cooperation.
That report was very critically of Russia's current policy towards Africa and even claimed that there was no consistent policy and/or consistency in the policy implementation at all. The intensification of political contacts is only with a focus on making them demonstrative. Russia's foreign policy strategy regarding Africa needs to spell out and incorporate the development needs of African countries.
While the number of high-level meetings has increased, the share of substantive issues on the agenda remains small. There are little definitive results from such meetings. Apart from the absence of a public strategy for the continent, there is shortage of qualified personnel, the lack of coordination among various state and para-state institutions working with Africa. Many bilateral agreements, at the top and high political levels, have not been implemented.
The report lists insufficient and disorganized Russian-African lobbying, combined with the lack of "information hygiene" at all levels of public speaking among the main flaws of Russia's current Africa policy. Under the circumstance, Russia needs to compile its various ideas for cooperation with Africa into a single comprehensive and publicly available strategy to achieve more success with Africa.
The report, however, suggested that the basis for cooperation at this level can be provided by the conceptual documents and ideas recognized and supported by all African countries: the approach of "African Solutions to African Problems" be strictly followed, working within the framework of the African Union Agenda 2063 and the UN Development Goals 2030.
For more information, look for the forthcoming Geopolitical Handbook titled "Putin's African Dream and The New Dawn: Challenges and Emerging Opportunities" (Part 2) devoted to the second Russia-Africa Summit 2022.