Since 2012 the United Nations has adopted voluntary guidelines for land and forest management to combat land grabbing. But only a few people know about the guidelines, which aim to protect small farmers particularly in Third World countries.
When multinational investors buy up fields for their huge plantations, the residents lose their livelihood and means of support and will soon only be sleeping in their villages. If they are lucky, they might find work with relatives in another village. Many also try their luck in the city, but poverty and unemployment are high. What remains are depopulated villages and the huge palm oil plantations that have devoured farmland. People can no longer go there to hunt and grow plants or get firewood. The land no longer belongs to them!
Land grabbingis the process whereby mostly foreign investors deprive local farmers or fishermen of their fields, lakes and rivers. Although it has been widely used throughout history, land grabbing – as used in the 21st century – mainly refers to large-scale land acquisitions following the global food price crisis of 2007-2008.
From 2000 until 2019 one hundred million hectares of land have been sold or leased to foreign investors and the list of the most affected countries can be found here below:
Such investment may also make sense for the development of a country, but it must not deprive people of their rights: local people are starving while food is being produced and turned into biofuels for export right before their eyes.
In 2012, after three years of discussion, the UN created an instrument to prevent such land grabbing: the VGGTs (Voluntary Guidelines on the Responsible Governance of Tenure of Land, Fisheries and Forests in the Context of National Food Security:
Detailed minimum standards for investment are established, e.g. the participation of affected people or how to safeguard the rights of indigenous peoples and prevent corruption. Formally, the document provides a significant contribution to all people fighting for their rights.
The document, however, is quite cryptic. The guidelines should be simplified and explained. Only in this way can activists, but also farmers and fishermen, become aware of their rights.
Others doubt that much can be achieved through these guidelines because they are voluntary. After all, the UN has little or no say in the matter and can do no more than that. If governments implemented them, they would apply them as they will.
In Bolivia, for example, there are already laws that are supposed to prevent land grabbing. In the Amazon, however, Brazilian and Argentinian companies are buying up forests to grow soya and sugar cane, often with the approval and agreement of corrupt government officials. Further guidelines would probably be of little use.
At most, activists already use the guidelines to lobby their governments. Together with other environmental and human rights activists, they set up networks: through local radio stations and village meetings, they inform people of the fact that they right to their land.
Nevertheless, in many countries in Africa and elsewhere, there is a lack of documentation proving land ownership. Originally, tribal leaders vocally distributed rights of use. But today's leaders are manipulated to pressure villagers to sell their land.
The biggest investors are Indians and Europeans: they are buying up the land to grow sugar cane and palm oil plantations. This phenomenon has been going on since 2008: at that time – as noted above – the world food crisis drove up food prices and foreign investors, but also governments, started to invest in food and biofuels.
Investment inland, which has been regarded as safe since the well-known financial crisis, must also be taken into account. Recently Chinese companies have also been buying up thousands of hectares of land.
In some parts of Africa, only about 6% of land is cultivated for food purposes, while on the remaining areas there are palm oil plantations. Once the plantations grow two or three metres high, they have a devastating effect on monocultures that rely on biodiversity, because of the huge areas they occupy. There is also environmental pollution due to fertilisers: in a village, near a plantation run by a Luxembourg company, many people have suffered from diarrhoea and some elderly villagers even died.
Consequently, the implementation of the VGGTs must be made binding as soon as possible. But with an organisation like the United Nations, how could this happen?
It is not only the indigenous peoples or the local groups of small farmers that are being deprived of everything. The common land used is also being lost, as well as many ecosystems that are still intact: wetlands are being drained, forests cleared and savannas turned into agricultural deserts. New landowners fence off their areas and deny access to the original owners. In practice, this is the 21st century equivalent of the containment of monastery land in Europe that began in the Middle Ages.
The vast majority of contracts are concentrated in poorer countries with weak institutions and land rights, where many people are starving. There, investors compete with local farmers. The argument to which the advocates of land grabbing hold -i.e. that it is mainly uncultivated land that needs to be reclaimed – is refuted. On the contrary, investors prefer well-developed and cultivated areas that promise high returns. However, they do not improve the supply of local population.
Foreign agricultural enterprises prefer to develop the so-called flexible crops, i.e. plants such as the aforementioned oil palm, soya and sugar cane, which, depending on the market situation, can be sold as biofuel or food.
But there is more! If company X of State Y buys food/fuel producing areas, it is the company that sells to its State Y and not the host State Z that, instead, assigns its future profits derived from international State-to-State trade to the aforementioned multinational or state-owned company of State Y.
Furthermore, there is almost no evidence of land investment creating jobs, as most projects were export-oriented. The British aid organisation Oxfam confirms that many land acquisitions took place in areas where food was being grown for the local population. Since local smallholders are generally weak and poorly educated, they can hardly defend themselves against the grabbing of the land they use. Government officials sell or lease it, often without even paying compensation.
Land grabbing is also present in 'passive' Europe. Russia, Ukraine, Romania, Lithuania and Bulgaria are affected, but also the territories of Eastern Germany. Funds and agricultural enterprises from "active" and democratic Europe, i.e. the West, and the Arab Gulf States are the main investors.
We might think that the governments of the affected countries would have the duty to protect their own people from such expropriations. Quite the reverse. They often support land grabbing. Obviously, corruption is often involved. In many countries, however, the agricultural sector has been criminally neglected in the past and multinationals are taking advantage of this under the pretext of remedying this situation.
Playing The New Game of Geoeconomics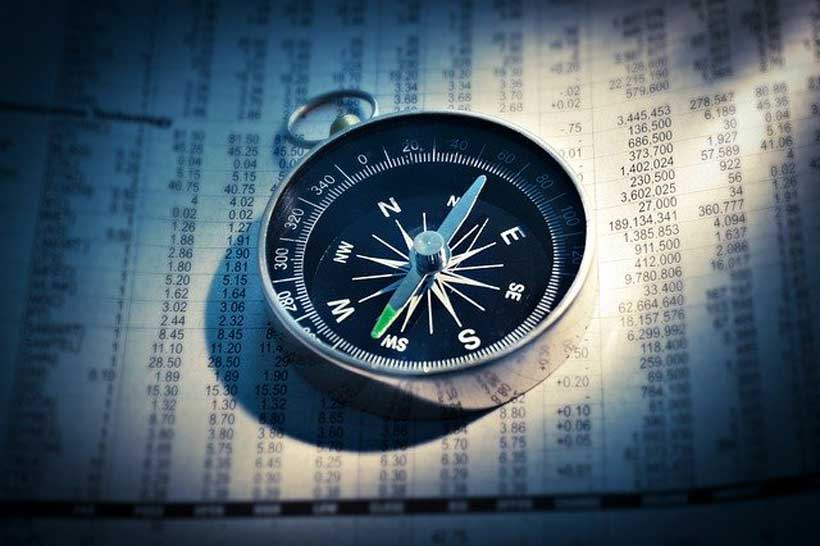 In these contemporary times, state actions are now rendered by the emergence of 'Geo Economics'. Implying the term coined by Clausewitz, "Logic of war in the grammar of commerce."
Geo economic, a neologism term, relatively narrates the logic of conflict with the advances of commerce. There is no denial, Geo-economics has been a defining feature of the international system since the end of Cold War. The realm of commerce in the pre cold era was obscured either by the strategic priorities or strategic modalities.
So, Is the Geo-Economics an Alternative for Declining Role of Geo Politics?
In the global outlook, states lean towards geo-economical dimension plainly because of the rational justification that they are geographically defined units in order to surpass each other. The governing framework of today's modern state is densely pronounced by conflictual preference, hence the logic of conflict. In the past, however, states have never opted to fight war on the grounds of commerce but defence.
In a comparative analysis, when logic of conflict dictates the necessity of cooperation with a common enemy, inversely, when logic of commerce dictates the ultimate necessity of competitiveness. Who would dominate? Since the former rule, the preservation of an alliance is almost always a primacy. Analogously, all the former commercial disputes among states such as United States & Western Europe or United States and Japan and even Soviet-Western were contained. When commercial disputes intensify to a point where it draws political leaders' attention on two sides, the were stifled right away by paying of all the parties. In order to safeguard political relations and prevent the threat to strategic cooperation.
In the present times, while the significance of military threat and military alliance regresses, geo economic modalities are pursuing to dominate the state actions. Commercial disputes are contained solely by the dread of economic repercussions. Primarily, the action-reaction correctional events. Henceforward, they will no longer be curbed by political interruptions on both parties. Enthused by strategic imperative of conserving alliances cooperation against a shared enemy. Nonetheless, if the internal coherence has to be retained by a unifying threat, it is economic!
The World Is Receding to A New Age of Mercantilism?
Mercantilism aspired to maximize gold stocks, contrarily, geo-economics is to provide the best possible employment for largest proportion of the population. In past, commercial disputes when unfolded into political disputes they lead to miliary clashes additionally leading to war. Put differently, mercantilism was more of a subbed configuration. Inadequate and regulated by deep rooted possibility that the loser in the commercial competition would swap to grammar of war.
Geo-economics is emerging in a world where there is no superior modality. In the concurrent era, great powers have switched their focus from traditional warfare onto the nonconventional means of warfare. The elites of great powers have laid off the idea of traditional warfare as a practical solution for miliary confrontation among them. Considering, military conflicts between them are only hindering of the threats that are themselves most improbable. This recent conviction has caused the pivotal depreciation of military strength as a means of statecraft in relations of great powers.
In this new era of Geo-Economics, perhaps the approaches of mercantilism could always be dominated by the methods of war. Consequently, the instruments and the causes of a conflict must be economic. The commercial disputes lead to political confrontations as they are now with the decline of geopolitics, such political confrontations shall be fought with weapons of commerce. For instance, the greater or lesser restrictions of import, subsidization of exports, endowment of competitive infrastructure, funding of technological ventures and many more.
The role of geo-economics in the world scene is nonetheless, far smaller than that of geopolitics in world politics as whole. The proclivity of states to behave geo economically vary significantly even more than their proclivity to act geopolitically. In the view of the fact that some states will incline to maintain an individualistic behaviour by resisting to act geoeconomically. Burma and Switzerland for example that have been geopolitically inactive.
However, the desirable act of geoeconomics activism by state is already becoming a focal point of political debate and partisan controversy. One example is the democratic republican dispute on industrial policy in United States, France where the dominant elites that long insisted on a very ambitious degree of geopolitical activism (the availability of resources) are now shifting their emphasis on geoeconomic activism. Moreover, Japan & China are the champions of geo-economic trends.
Where proponents believe, by safeguarding domestic industries, mercantilist policies can reassure the progress of the local business and endorse the development of contemporary industries. Critics of mercantilism assert the strategies opted by protectionist can lead to inadequacies and market distortions, as they may defend incompetent industries from competition and dismay novelties. Moreover, policies by protectionist can head up to trade conflicts between nations, which can sabotage the global economic growth and stability.
In the new-fangled era of geo-economics, where states are contending for economic and political sway, it may be argued that mercantilism could be instrumental in advancing a state's economic dividend and the ability to compete. Yet, it is crucial to offset these aspirations with the demand for global economic constancy and cooperation, which may entail not only a naccessible but also a much more collaborative tactic to international trade and investment.
Economic Improvement  by Enhancing  Operations of Pakistan's Ports
Seaports play very important role in the economic development of a state. Countries having all weather deep draft ports, equipped with state of the art equipment to handle cargo efficiently are massive source of progression of economy. These attract investors to establish industries in the vicinity to import raw material and export value added goods. It is observed that in the world large cities are located closer to the bigger ports. Modern trend is to handle transit and transshipment cargo. Ports located in the shipping routes like port of Singapore, Salalah & Sohar of Oman etc. have added advantage of handling transshipment cargo. Similarly, ports which can handle transit trade of neighbouring countries especially land locked have additional advantage to handle transit trade. Pakistan has plus1001 km long coast with three commercial ports. Karachi, Bin Qasim and Gwadar. Karachi port is functioning since 1887. Initially it had two wharves West and East, which have 33 berths including 3 oil piers. Ships up to 13.0m draft can be berthed. Out of these five on West and six on East wharves have been leased to Karachi International Container Terminal (KICT) and Pakistan International Container Terminal (PICT) respectively following Land Lord Port Strategy. The recently built south wharf at Kemari Garyone has 1500 m quay wall which can dock mostly container ships up to 16m draft. It is operated by South Asia Pakistan Container Terminal (SAPT) equipped with state of the art cranes and is completely computerized. Cargo handling capacity of KPT is 125 million tons for all types of cargo, including 4.1 million containers. Last fiscal year, it handled 52 million tons. It has much capacity to handle more cargo. Railway share to lift cargo is only 5% which needs to be increased. As the port is located at the center of the city, it is causing traffic congestion in Karachi especially in the vicinity of port area because of movement of cargo. It is also hampering the operation of the port. In the past three years it has handled, 229,205 containers as transit cargo for Afghanistan, 139 for CAR states and nil for China. It has handled very less volume of transshipment cargo although South wharf has 16m draft and state of the art facilities. It is mainly because of its location away from the main shipping routes. Railway authorities are carrying out feasibility study to establish a Dedicated Freight Corridor (DFC) to increase the lifting capacity of cargo from KPT to Pipri on Public Private Partnership (PPP). From there, the cargo to upcountry can be taken on trucks and rail. It will increase the efficiency of the port, augment the railway share and also considerably reduce the traffic congestion in Karachi.
Port Bin Qasim is also located in Karachi which is functioning since 1980. It has 18 berths, 16 are operated by the terminal operators. Maximum permissible draft is 13.0 m. It has cargo handling capacity 83 m tons where as it has handled 55.0m in fiscal year 2022. It can handle all types of cargo including LPG, LNG and coal. It has taken the shape of energy hub of Pakistan. However, railway has lifted 12% of the total cargo in the last fiscal year which needs to be increased. This port in the past three years has handled 23,360 containers for Afghanistan, 51 for CAR states, and none for China as a transit cargo, while the transshipment cargo was only 6415 containers which is nominal for such a big port. Since this port is also not on the main shipping routes, therefore it has not been able to attract transshipment cargo. The volume of transit trade handled is also not impressive.
The Gwadar port has strategic location at the mouth of the Persian Gulf, just outside the Strait of Hormuz, in the proximity of main shipping routes. Its location is considered most suitable to operate as a transshipment hub. It is functional since January 2007. The primary objective is to act as an alternate port of Pakistan, operate as transshipment hub, handle transit trade of China, Afghanistan, and CAR state, along with facilitating the supply of cargo to the hinterland of Pakistan and the development of Balochistan province, especially the Gwadar region. Its main features include quay wall of 602 meters (3 multipurpose berths including RO-RO), 100 m service berth, design depth 13.8 meters and alongside berth of 14.5 m. However, the present average depth is 11.5 m. The backup area is 383,000 square meters, sufficient to stack cargo destined for Pakistan, transshipment and transit. The Port of Singapore Authority (POSA) was the first Concession Holder to operate the port from Feb 2007 to Feb 2013 which handled only 162 ships in six years. The second Concession Holder from Feb 2013 till to date is China Overseas Port Holding Company (COPHC) which has handled 223 ships in 9 years till June 2021. Total transit cargo handled for Afghanistan in the years 2020 and 2021 is 110355 tons and nil for China and Car states. It has not yet started handling transshipment cargo.
The sea ports in Karachi have hinterland connectivity by Eastern route by motor way to Burhan interchange except Sukkur to Hyderabad which is under construction. However, two-way dual carriage way is available in this portion. From Burhan to Khunjerab pass there is motor way/ express way up to Mansehra, from here on ward up to Khunjerab Pass via Gilgit, either it is a two-lane road or a two-way dual carriageway which is being used by 22 wheeler trucks. Similarly, from Karachi up to Khyber Pass the road network is available for the 22 wheeler tucks up to Khyber Pass via Burhan interchange. These ports have rail connectivity up to Havelian and Peshawar from here the cargo can be transported by trucks to Khunjerab and Khyber passes. Gwadar port has connection by road with Afghanistan and Western province of China by western route via Quetta to DI Khan. This portion has either two lane road or two-way dual carriage way which is suitable for 22 wheeler trucks. From D I Khan to Burhan, motor way is operational. From Burhan to Khunjerab and Khyber passes road network is operational as described before. The volume of transit trade handled by the three ports is nominal as described earlier. Our government needs to actively pursue the governments of China, Afghanistan, and CAR states for the handling of their trade through Pakistani ports. The route is much shorter and our ports are well equipped and have the capacity to handle their trade. Moreover, the security conditions in Afghanistan have much improved. Gwadar port has right location to operate as a transshipment hub. Containers shipped from the Far East, Red Sea, and African countries on the bigger ships destined for the Gulf countries and other regional ports can be unloaded here and shipped on feeders to these ports and vice versa. However, to make Gwadar port functional for transshipment, the channel depth is required to be increased to the designed depth 14.0 m on priority. Functioning of the Special Industrial Zone at Gwadar may be given due importance. State-of-the-art cranes and associated equipment need to be installed by the concession holder, COPHC. Moreover, the telecom network, especially Wi-Fi needs improvement in the Gwadar area. The ports in the vicinity of Gwadar, like Salah, Sohar, Duqm of Oman, and Jebel Ali of UAE are likely to give tough competition, which can be overcome by offering ease of business and competitive rates. To conclude, Ports in Karachi and Gwadar have capacity and are amply equipped, and have connectivity with China, Afghanistan, and CAR states to handle their cargo. The government needs to actively negotiate with these governments to handle their trade. Gwadar port has right location in the proximity of shipping routes to operate as a transshipment hub. However, dredging of the channel by Gwadar Port Authority, and installation of state of the art equipment by the Concession Holder, COPHC needs to be done on priority. The increased operations of ports will certainly enhance the economy of Pakistan in addition to creation of jobs which are also a dire need in the present economic conditions.
International Cooperation to Address Economic Inequality and Promote Sustainable Development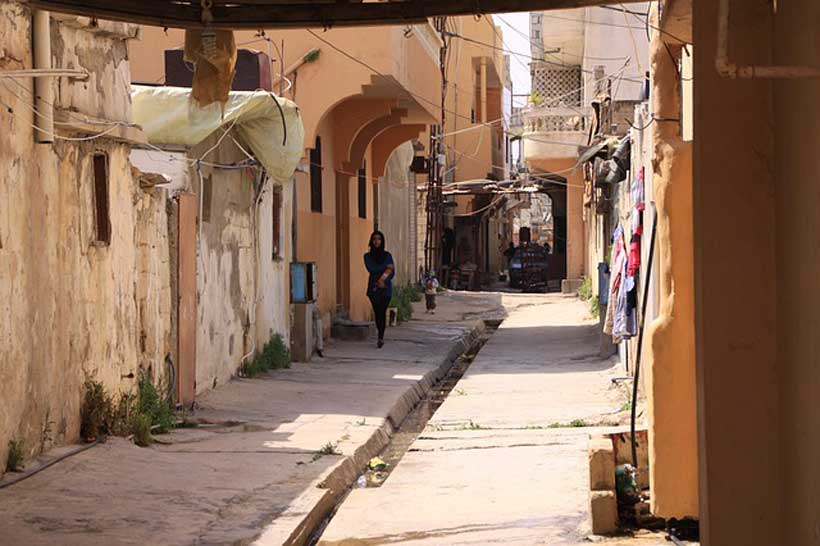 Economic inequality is a pervasive issue that has plagued societies across the world for centuries. The gap between the rich and the poor has widened over the years, leading to numerous social and economic challenges. The impact of economic inequality on sustainable development cannot be ignored, as it poses a threat to social stability, economic growth, and the environment. International cooperation is crucial in addressing economic inequality and promoting sustainable development across the globe. It refers to the unequal distribution of wealth, income, and resources among individuals and communities. Economic inequality can lead to poverty, poor health outcomes, limited access to education, and limited social mobility. Economic inequality is a complex issue that affects various aspects of social and economic development. A recent report by Oxfam International indicates that the world's richest 1% possess more than twice the wealth of 6.9 billion people. This inequality has far-reaching consequences, including poverty, poor health outcomes, limited access to education, and limited social mobility. Sustainable development aims to address these challenges by promoting economic growth, reducing poverty, and ensuring social and environmental sustainability.
International cooperation is essential in addressing economic inequality and promoting sustainable development. The global nature of economic inequality requires collective action and collaboration among nations and international organizations. By working together, countries can pool their resources, share knowledge, and develop strategies to address economic inequality and promote sustainable development. The success of international cooperation in tackling transnational issues like economic inequality can serve as a valuable lesson for countries like Pakistan that are facing similar challenges.
The Challenge of Economic Inequality:
-Economic inequality refers to the unequal distribution of wealth, income, and resources among individuals and communities. It is a significant challenge faced by many countries, including Pakistan. The effects of economic inequality on society are far-reaching and can have severe consequences.
-One of the most visible effects of economic inequality is poverty. Those who are most affected by economic inequality are often those who have the least access to resources, which makes it difficult for them to meet their basic needs. As a result, they are unable to access healthcare, education, and other essential services. Poverty can also lead to hunger, malnutrition, and poor health outcomes.
-Economic inequality can also limit access to education, particularly for those from low-income backgrounds. This can create a cycle of poverty and social exclusion, making it difficult for people to access higher-paying jobs and improve their economic situation. In turn, limited access to education can also limit social mobility and perpetuate economic inequality across generations.
-Another significant effect of economic inequality is the limited access to healthcare. People from low-income backgrounds are often unable to afford quality healthcare and are more likely to suffer from chronic illnesses. This creates an unequal burden on healthcare systems, and ultimately affects the overall health of the population.
-Economic inequality also threatens sustainable development by hindering economic growth and development. Countries with high levels of economic inequality often experience lower levels of economic growth, as wealth and resources are concentrated in the hands of a few. This can make it difficult for countries to invest in infrastructure, social services, and other initiatives that promote sustainable development.
The Role of International Cooperation:
International cooperation is crucial in addressing economic inequality because it is a global issue that requires a collective response. Countries must work together to address the root causes of economic inequality, develop policies that promote economic equality, and ensure sustainable development. International cooperation provides an opportunity for countries to share resources, knowledge, and best practices to promote economic equality and sustainable development.
The World Bank, International Monetary Fund, and United Nations are examples of international organizations that play a significant role in promoting economic equality and sustainable development. The World Bank provides financing, technical assistance, and policy advice to developing countries to promote economic growth and poverty reduction. The International Monetary Fund works to promote global financial stability and provides financial assistance to countries in need. The United Nations plays a critical role in promoting sustainable development through the implementation of the Sustainable Development Goals, which aim to end poverty, protect the planet, and ensure prosperity for all.
International cooperation is essential for tackling transnational issues like economic inequality. Economic inequality is not limited to one country or region; it is a global issue that requires a collective response. Countries must work together to develop policies that promote economic equality, reduce poverty, and ensure sustainable development. Through international cooperation, countries can share resources, knowledge, and best practices, and develop strategies to address economic inequality on a global scale.
Recent Examples of Successful International Cooperation:
The SDGs cover a broad range of issues, including poverty, hunger, health, education, gender equality, clean water and sanitation, renewable energy, and climate action. The SDGs have had a significant impact on promoting sustainable development by providing a framework for countries to develop policies that address economic inequality and promote sustainability.
The Paris Agreement on climate change is another example of successful international cooperation in promoting sustainable development. The Paris Agreement, adopted in 2015, is a global agreement aimed at reducing greenhouse gas emissions and limiting the global temperature rise to below 2°C above pre-industrial levels. The agreement is the result of years of negotiations and represents a significant achievement in international cooperation on climate change. The Paris Agreement has been ratified by 190 countries and is seen as a critical step towards promoting sustainable development and addressing economic inequality.
International cooperation has also helped address economic inequality and promote sustainable development in other countries. For example, in Kenya, the government worked with international organizations like the World Bank and the United Nations Development Programme to develop policies that promote economic growth and reduce poverty. As a result, Kenya has experienced significant economic growth over the last decade, with poverty rates declining by more than 10%.
Similarly, in Colombia, the government worked with international organizations like the Inter-American Development Bank to develop policies that promote sustainable development and reduce poverty. The country has made significant progress in reducing poverty, and its economy has grown significantly in recent years.
In Pakistan, international cooperation has also played a critical role in promoting sustainable development and addressing economic inequality. For example, the World Bank has provided financing and technical assistance to Pakistan to support initiatives that promote economic growth and poverty reduction. The United Nations Development Programme has also worked with the government to develop policies that promote sustainable development and reduce poverty.
Pakistan's Efforts to Address Economic Inequality and Promote Sustainable Development:
Pakistan faces several challenges related to economic inequality and sustainable development. The country has a large population, with a high poverty rate, and faces significant environmental challenges such as water scarcity, air pollution, and climate change.
Despite these challenges, Pakistan has made progress in addressing economic inequality and promoting sustainable development. Pakistan has adopted the Sustainable Development Goals (SDGs) and has developed a National Action Plan to implement them. The country has made progress in achieving some of the SDGs, such as reducing the number of out-of-school children and improving access to clean water and sanitation.
Pakistan has also made efforts to reduce carbon emissions and promote renewable energy. The country has set a goal to generate 30% of its electricity from renewable sources by 2030. Pakistan has also launched several initiatives to promote energy efficiency, such as the installation of LED lights and the development of energy-efficient buildings.
International organizations such as the World Bank and the International Monetary Fund (IMF) have played an essential role in providing financial assistance to support Pakistan's economic development and poverty reduction efforts. The World Bank has provided financial support for initiatives such as the Benazir Income Support Programme, which provides cash transfers to poor households, and the Khyber Pakhtunkhwa Education Sector Plan, which aims to improve access to education in the region.
The IMF has also provided financial assistance to Pakistan to support economic reforms aimed at promoting sustainable development and reducing economic inequality. In 2019, the IMF approved a $6 billion loan to Pakistan to support economic reforms, including measures to reduce the fiscal deficit, promote tax reforms, and improve the business environment.
Conclusion:
In conclusion, international cooperation is crucial in addressing economic inequality and promoting sustainable development. Through collective action, international organizations such as the World Bank, International Monetary Fund, and United Nations have played a critical role in supporting countries' efforts to achieve economic equality and sustainable development. The successful examples of international cooperation, such as the Sustainable Development Goals and the Paris Agreement on climate change, provide valuable lessons for countries like Pakistan.
Pakistan has made progress in addressing economic inequality and promoting sustainable development through international cooperation, such as adopting the SDGs, reducing carbon emissions, and receiving financial assistance from the World Bank and IMF. However, Pakistan still faces significant challenges related to poverty reduction and environmental sustainability, and continued efforts are needed to promote sustainable economic growth and development.
Therefore, Pakistan needs to prioritize improving the business environment, promoting entrepreneurship, and investing in infrastructure to support economic growth and poverty reduction. The government should also continue to work closely with international organizations and other countries to address economic inequality and promote sustainable development, ensuring a better future for all.