The Only Wealth, There's in Man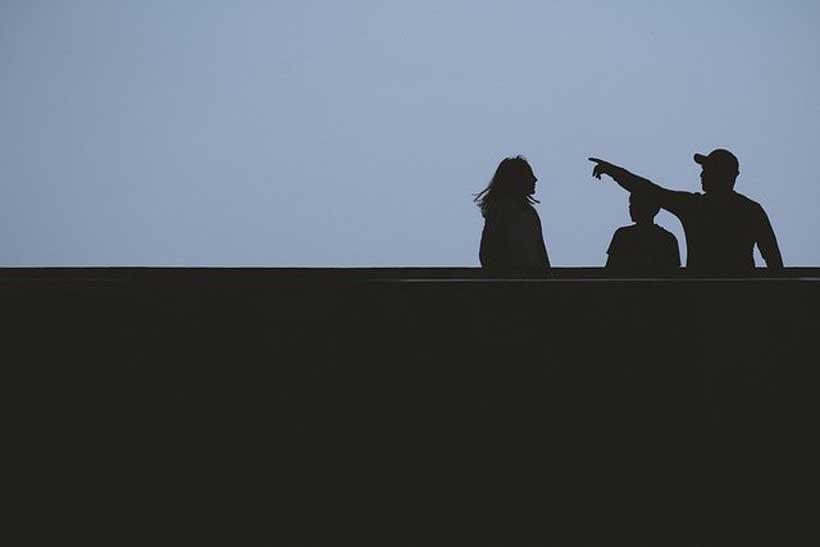 The famous quote of Jean Bodinprovide us with an important visualization about the human capital in developing countries, in order to achieve the millennium development goals.
However, these goals remain challenge that must be realized despite in this epidemiological crisis which created an economic and social threat around the world, it destroyed the pillars of human development such as: education, health and income, so the Index of Human Development has declined to 1,8%.
In fact, the Covid 19 pandemic has put developing countries in a state of emergency to confront this disaster, by strengthening the intangible resources of which human capital is a part.
This article aims to demonstrate the importance of human capital in development process relying on the experience of National Initiative for Human Development, as a pioneer reference that place people at the center of public policies.
The human capital: from conception to process
The concept of human capital is not newly. Yet, it was previously introduced by Adam Smith[1]in his theory. The latter believes «human capital includes the set of skills and abilities that individuals acquired through family education, study and learning. This acquisition result in real expenses that correspond to fixed and integrated capital in the individual which capital is self part of his fortune as the society to which he belongs".
Furthermore, Adam Smith's theory was extensively reformulated by economist Gary Beckerin 1964, in his book entitled ''Human Capital'', Becker placed humans at the center of economics and emphasized the important role of investment in human capital, he worked to show that human capital corresponds to all the productive capacities that an individual can acquire through the accumulation of general or specific knowledge and another forms of skills.
The idea raised by Becker reflects the thought of the Greek philosopher Aristotle's who said : "any one can discover his talents and develop his potential, in the face of the danger of neglecting his humanity and that happiness comes through the realization of the potential of each one "
These theories devoted to human capital have been developed over the past decades by many international researches and studies as World Bank and The Organisation for Economic Co-operation and Development reports.
According to the World Bank report, Human capital consists of the knowledge, skills, and health that people accumulate throughout their lives, allowing them to realize their potential as productive members of society.
The report point's out three main components of human capital index as "survival, education, and health". This indicator was recently created by the World Bank Group as part of the " Human Capital Project", so countries can use it as measure productivity for future generation based on what it would be like if this generation benefits from optimal education and health conditions.
In addition, HCI contains three main criteria: the infant mortality rate (rate of survival to age 5), the quality of education (number of school years and quality of education) and health (developmental delay in children and survival rates to adulthood). Otherwise, the combination of these criteria gives a value between 0 and 1, if the index approaches to 1, the country offers good education and health to its citizens, so thus its new generation become more productive, and if the HCI is 0.6, it means that the economic productivity of the younger generation will be 60% of what it could have achieved under optimal education and health conditions, so the country will lose 40% of the economic potential of this generation.
Therefore, without human capital, a nation cannot maintain sustainable economic growth, prepare its workforce for skilled jobs of future the possibility of competition in the globalized economy. Thus, this capital was considered as an interlunar factor of the country's wealth. Knowing that total wealth consists mainly of intangible capital, add into to produced capital and natural capital.
Consequently, it appears that these human, natural and produced capitals constitute the basic elements of intangible capital. This capital resides in the interaction that takes place between the different types of assets, by adding the tangible assets " produced capital ", which are the result of human activity, financial assets, buildings, infrastructure, urban equipment and land, as well as natural assets"natural capital", such as fossil fuels, minerals, agricultural land, cultivated land, pastures, forests, protected areas, materials raw materials, farmland, forests and protected areas, and human capital.
Moreover, in 1986 the concept of intangible capital appeared by the French specialist in niche markets " Bruno Bizalion ", this economist pointed out that the company's capital also include intangible factors, and then he developed a method which evaluate this intangible potential.
Five years later, the Swedish organization theorist "Leif Edvinsson" used this term in his study of evolution of group management practices. This research was contacted in collaboration with American writer 'Michæl Malone', and published in 1997 when they learned about the company hidden wealth, either we say everything you use to create value which one cannot necessarily discover by reading its balance sheet (not all the values of the synergies of the organization are shown). Therefore, intangible capital is related to definition the difference between the real value of the market or the firm and book value.
For the World Bank, the concept of intangible capital is differs from its previous theories. it indicates that the wealth and geopolitical strength of a nation can be built not only with natural resources and built wealth, but also with its capacity for innovation, level of education of its citizens and social cohesion that reigns there.
In its report entitled "Where is the wealth of nations" the World Bank devised a new method of evaluating the wealth of nations, called intangible capital. This capital consists the sum of human capital (all the skills and knowledge available in a country), social capital (the ability of individuals to work together to achieve set goals) and institutional capital (the quality of legal, educational and health systems in place in a country).
As a result, human capital remains an essential element in this process of wealth accumulation and progress which determines earning capacity, and brooding employment horizons of individuals to evaluate the level of income and distribution in the community. Knowthat the development of human capital is not limited to the economic dimensions only, but take in consideration political, social and cultural elements.
The promotion of human capital: A development approach
The promotion of human capital has been a decisive importance in public policies for many developing countries, so there is no strategy or program initiated by the State, local authorities or private sector that mention it.
In this regard, since 1960, Morocco has developed various strategies and programs that fall within the framework of national programs to universal school education and fight illiteracy; social development strategy (SDS) in 1993 to improve social indicators such as education, health and priority equipment; drinking water supply program for the benefits of the rural populations (PAGER) in 1995; social priorities program (BAJ1 ) in 1996 focused on basic education, especially for girls, health care, and employment promotion; rural electrification program (PERG) in 1996; rural development (1997); special decentralized development program (2001).
Nevertheless, these programs and strategies did not succeeded in evolution the level of social indicators in various areas of development. Therefore, the country's index of human development ranges in position 126.
To remedy this situation, the public authorities have proposed a new approach to struggle poverty and social exclusion in collaboration with the United Nations Development Program.
This approach give significant increase in the gains on consolidation of democracy in the area of freedom (protection of human rights, public freedoms, justice and gender equality) illustrated by social projects such as the educational reform with education as the second priority after territorial integrity, the entry into force of the Compulsory Health Insurance (AMO) and the measures taken to maintain the continuity of the main pension schemes, the social housing programs have mobilized additional resources, in particularly extra-budgetary, from outside the budget which witnessed new renewed mobilization of all actors involved in the unemployment problem, the national program to support the creation of a business by adapting training to the changing needs of the national productive system and managing the labor market.
In 2005, these realizations has supported with an innovative strategy named National Initiative for Human Development. This initiative aims to change the social work in the country by opening up a new horizon and an exceptional coherence centred on the development of human capacities.
For 15 years ago, this social project has permitted the realization of countless projects and actions of rising future generations as enhancing health and education services, improving income and economic inclusion of youth people, promoting entrepreneurship & employment, and supporting social & solidarity economy.
In this context, the National Initiative for Human Development has established an arsenal process at the national and territorial level in order to achieve these projects for benefits of society and citizens, to involve panoply of actors present in each territory to participate in the program process, through creation the local, provincial and regional committees which bring together the various stakeholders (local population, associations, regional authorities, experts, and representatives of ministerial departments …). These actors have contributed to implementing within framework of these programs and have taking into consideration issue of citizens' standard of living at the local level.
These aforementioned mechanisms have been straightened approve of integrated approach to enhance human capital, to develop new structures named "youth platforms", this space considered as forums for interaction between various programs adopted by different stakeholders in the public and private sectors which work for economic inclusion of youth people and rural women by listening, directing them to support and develop their personal skills so that they can bring their ideas and turn them into real projects that constitute sources of local intangible wealth.
In general, this participatory approach demonstrates the importance of human capital as source of wealth creation if it is properly valued.
So, the promotion of human capital has appeared essential in the recent epidemiological crisis, For that reason, the Moroccan development model must be based on expansion of capacities & freedoms as well as working to stimulate human possibilities & potentialities, taking into account the social and cultural heritage, customs, governance, new information and communication technologies.
To invest in human capital, it is important to promote a systematic foundation for long-term plan that respect the specifics of issues related to education and health, based on the following facts:
– Consolidation of citizenship and human rights (make it possible to release the capacities and potentials of citizens so that they can fully contribute to the achievement of development).
– The importance role of the civil society and its synergy in development process (because development cannot be envisaged without involving civil society).
– Awareness of proximity factor, made on the intangible resource of each territory in order to give an identity or an image for each "city", each "village" and each "douar", as taking into the national context in which we operate.
Eventually, the promotion of human capital is not just a goal that must be achieved but rather development approach conditioned on participation and inclusion of human being in this process as an actor regardless of his gender and age.
Bibliography:
Jean Bodin was a French jurist and political philosopher (1529 -1596).
Adam Smith, is a Scottish econimist and philosopher (1723-1790).
Adam Smith, The Wealth of Nations, 1776.
Daanoune Rachid and El arfaoui Marouane, '' the concept of intangible capital: the ambiguity of a terminology, Journal of Academic Finance, Vol 9- N ° 1, Spring 2018.
Gary Stanley Becker was an American economist who received the 1992 Nobel Memorial Prize in Economic Sciences.
G. S. Becker, Human Capital, A Theoretical and Empirical Analysis, Columbia University Press for the National Bureau of Economic Research, New York, 1964.
Leif Edvinson et Michæl Malone, Intellectual Capital : Realizing Your Company's True Value by Finding Its Hidden Brainpower, Collins 1997.
Michael Shawn Malone, Publisher, investor, businessman, author of numerous books on business and high technology such as "The Virtual Corporation".
Michel Vernières "the notion of human development" in institutions and development seminar, December 2004, p 2.
Rapport mondial sur le développement humain, PNUD 2005.
Resche, Catherine, 2007. «Human Capital : l'avers et le revers d'un texte métaphorique.», LSP and Professional Communication, 7-2 , 23-4.
Sen Amartya,'' a new economic model: development, justice, freedom ', 2nd edition, Odile Jacob, 2003, p 15.
Stéphanie Fraisse-D'olimpio, 'the foundations of human capital theory', SES-ENS, 2009.
Stiglitz Joseph, Towards a new development paradigm, political economy, 5, 2000, p.5-3
World Bank. 2005. Where is the Wealth of Nations? Measuring Capital for the 21st Century. https://openknowledge.worldbank.org/handle/10986/7505
---
Debunking Magical realism through Marquez's "A Very Old Man with Enormous Wings"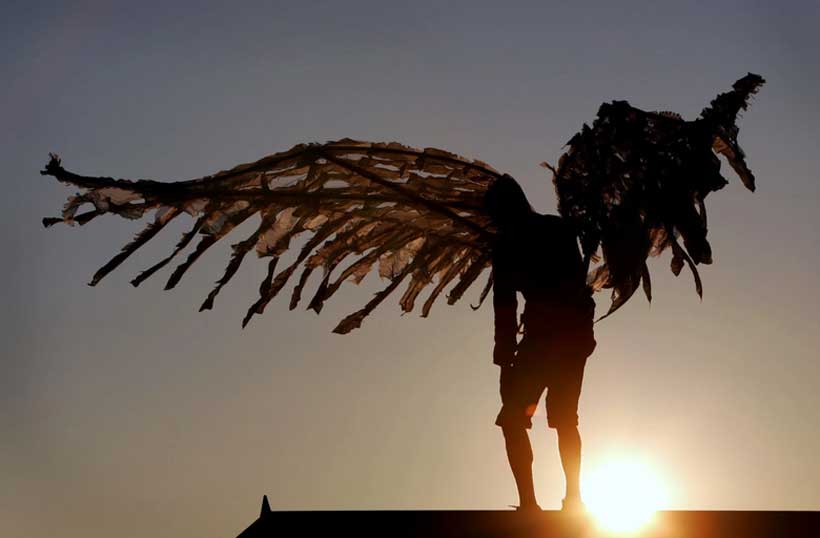 There are few names in the Latin American literature, which it comes to famous novels and short stories, Columbian writer Gabriel Gracia Marquez is one of them. Throughout Latin America, he is popular with the name Gabo and was one of the intellectual literary writers of the 20th century. For his tremendous work, he received the Neustadt International Prize for Literature in 1972 and Nobel Peace Prize for literature in 1982. During his literary journey, he has written numerous acclaimed novels such as One Hundred years of Solitude published in 1962 and Love in the Time of Cholera, which was published in 1985. His popular writing style is often known as magical realism, which later emerged as a major literary movement in Latin American literature. He has also written numerous famous short stories, and among them "A Very Old Man with Enormous Wings" is very popular in Latin American. The American Review published it in 1995 in the Spanish language. The title of the story "A Very Old Man with Enormous Wings" tells the story of a shadowy old man, who one day appears in the family courtyard. The old man was not an ordinary person, because he was having some strange characteristics such as an enormous pair of wings, which was a new thing for the people, who were living in town. Hence, with the magical depiction of old man character, the author explains the conflict the ordinary people encounters concerning their cultural belief. Moreover, the whole story is written from the context of third-person narrator.
On the other hand, the presence of an old man character with huge wings represents the Magical realism of the author. Throughout the story one of the most interesting thing about the old man character is that after his appearance in the family court people began viewing him as a normal human being. But for some, he was different from the normal man because he got the huge wings that make him look like an angel, who is dressed like a rag-picker. The major character in the story is Pelayo and Elisenda in whose yard, the mysterious old man first appears. In the story, the author describes the strangeness of this old man in these words "His huge buzzard wings, dirty and half-plucked, were forever entangled in the mud. They looked at him so long and so closely that Pelayo and Elisenda very soon overcame their surprise and in the end found him familiar". This clearly shows, though initially Pelayo and Elisenda found him a strange creature but, after the closer contact, they began viewing as a normal human being just like them. Nonetheless, the old man with mysterious wings was still a strange creature for the other people in town.
When Pelayo and Elisenda brought the old man to the physician in the town, the physician took the advantage to examine the physical uniqueness of this old man. For the physician, the old man was a new thing for him, because throughout, his carrier, the doctor has encountered something like him. As the author writes about the physician; "What surprised him most, however, was the logic of his wings. They seemed so natural on that completely human organism that he couldn't understand why other men didn't have them too". Similarly, when Pelayo and Elisenda informed their neighbor about the mysterious old man, the neighbor tells them that he is an angel. This scene in the story explains how an individual thinks and feels when he/she encounters something different, mysterious, and strange. Moreover, this also explains the limitation of the human mind and the lack of knowledge about different things. This happens, at one moment the couple decides to get rid of the old man and even planned to kill him because they thought he might be a curse. Later, they change their plan and decides to imprison him and in prison, the mysterious old man suffers severe abuse and mistreatment.
Soon after the imprisonment of the old man, the people began whispering stories about the old man. Some villagers began perceiving him as an angel, while the other considered him as evil, who is God's curse on the village. In this respect, the story The very old man with enormous wings Marquez is a mixture of compassion and sadness. Because the couple Pelayo and Elisenda wanted to get rid of him but the old man refuses to leave them until their life is transformed. As it is written in the bible "Do not be forgetful to entertain a stranger, you could be entertaining an angel". The real reason, why the old man was a stranger to the couple and villagers because he was unattractive and he was having huge wings that embarrassed them. Throughout the story, the people in the town curse him and makes fun of him, but the old man never fights back because he is compassionate and he understands the fact that he cannot speak their language. Overall the whole story demonstrates the context of bad and good human nature because seeing the beauty is one thing while ignoring a person based on the fact that he is ugly is weary.
In contrast, the central theme of Gracia Marquez's "The very old man with enormous wings Marquez" is the Coexistence of compassion and cruelty, which explains the feeble response of selfish and greedy humans towards those, who are different, strange, ugly, and weak. For instance, the major characters in the novel the couple Pelayo and Elisenda imprison the old man and abuse him, and even they planned to kill him because he was ugly and weak. But once they thought, they could benefit from the old man by showcasing him in the village, they decide to keep him to accomplish their appetite for money. In a nutshell, the moral of the story was religious has always been a shallow set of beliefs, which ignore the principles of morality. Hence, the treatment of the old man in the town after his appearance in the family yard clearly shows that people in the story are faithless having inconsistent faith.
Women Rights in China and Challenges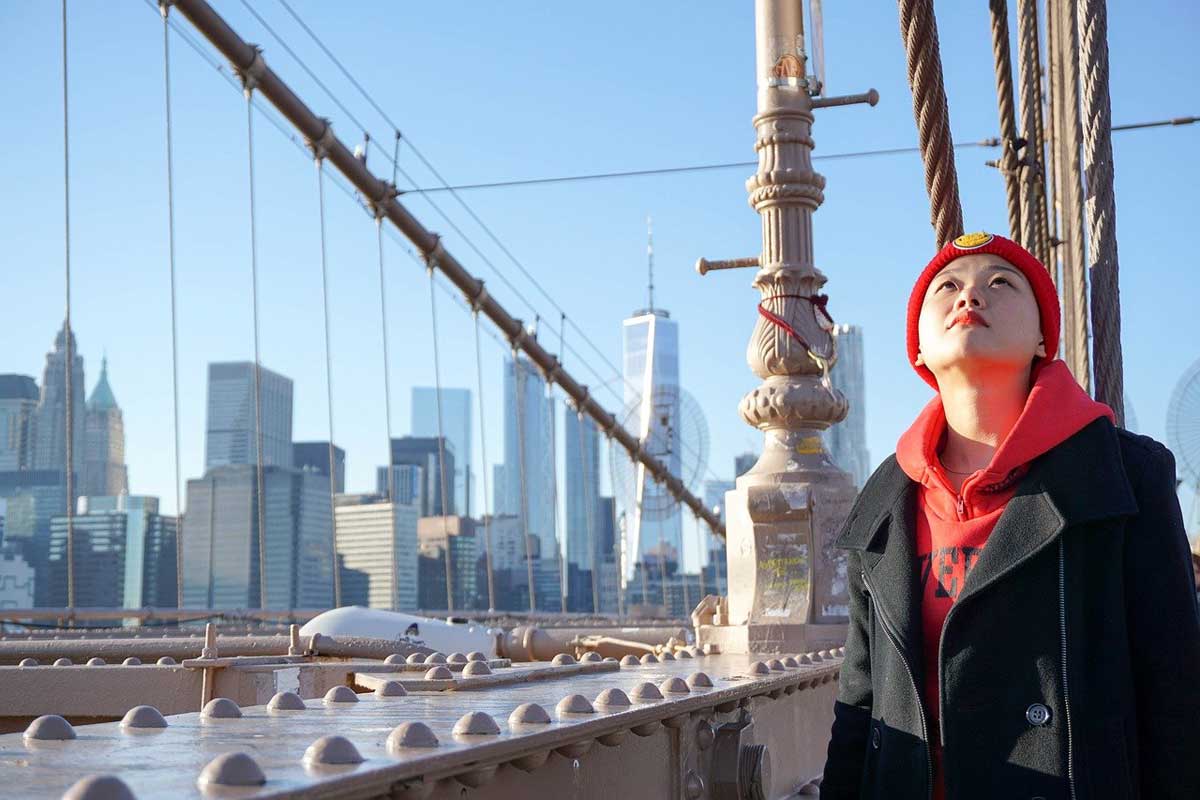 Women rights and gender discrimination have been a problem for many years in china. Various restrictions were imposed on women to suppress them in society. Income discrepancy and traditional gender roles in country aim to place women inferior as compared with their male counterparts.
There are diverse sectors where women face discrimination. Women of the past and present in china have dealt with unfair employment practices. They have had to jump over the unnecessary hurdles just to keep up with their male counterparts in the society. The Chinese government claims to better prioritize the promotion of gender equality but in reality it does not seem appropriate to say that there is not a single department of life where women are not being suppressed. In jobs, mostly men are preferred over women at high positions. There are a number of contextual examples which demonstrates this discrepancy in the status of women throughout china, and whilst there has been a great deal of the popular sphere, others have been brutally repressed by a government dominated by male families. For example, women who have children do not always receive support from their pay when maternity leave.
China's history has seen a higher focus on men being the core of not just their families but also they play crucial role in in overall country's growth and development. Post Confucius era, society labeled men as the yang and women as the yin. In this same vein, society views Yang as active, smart and the dominant half. This compared with Yin, which is soft, passive and submissive. These ideologies are not as prominent today but persist enough that there is a problem.
The tradition begins at birth with boys being the preferred children compared to girls in China. A consensus opinion in the country is that if one has a male child versus a female child, they believe the son will grow into a more successful member of the family. The sons are more likely favored because the issue of pregnancy is a non-factor and they can choose almost any job they desire. Of course, this is something that does not support efforts for gender equality nor women's rights in China.
A survey done just last year found that 80% of generation Z mothers did not have jobs outside of the home. Importantly, most of those surveyed were from poorer cities. The same survey found that 45% of these stay-at-home mothers had no intention of going back to work. They simply accepted their role of caring for the house. Gender equality and women's rights in China have shifted toward cutting into the history of patriarchal dominance within the country.
Women's Rights Movement in China
Since the Chinese government is not completely behind gender equality in China for women, the feminist movement is still active and stronger than ever. In 2015, the day before International Women's Day, five feminist activists were arrested and jailed for 37 days. They were just five of an even larger movement of activists fighting against the traditional gender role ideology that has placed females below males. These movements have begun to make great progress towards gender inequality within the country. From 2011 to 2015, a "12th Five Year Plan" had goals of reducing gender inequality in education and healthcare.
The plan also was to increase the senior and management positions and make them accessible for women to apply for said positions. Xi Jinping, the current President of the People's Republic of China, has proclaimed that the country will donate $10 million to the United Nations Entity for Gender Equality and the Empowerment of Women. During the next five years and beyond, this support will help the women of China and other countries build 100 health projects for women and children. March 1, 2016, the Anti-domestic Violence Law of the People's Republic of China took effect. This law resulted in the improvement in legislation for gender equality in China. In June of that year, ¥279.453 billion was put forth toward loans to help women, overall.
''There are a number of contextual examples which demonstrate this discrepancy in the status of women throughout China, and whilst there has been a great deal of progress made in some elements of the popular sphere, others have been brutally repressed by a government dominated by male influence.
Mao Zedong's famously published collection of speeches entitled 'the little red book' offers a glimpse into the People's Republic's public policy in relation to women, as Mao himself is quoted as saying 'Women hold up half the sky' and more overtly.''
In order to build a great socialist society, it is of the utmost importance to arouse the broad masses of women to join in productive activity. Men and women must receive equal pay for equal work in production. Genuine equality between the sexes can only be realized in the process of the socialist transformation of society as a whole.
The china has been widening the gender discrimination gap in the society through legalized way and there is desperate need to raise the voices in gender equality.
Gender Pay Gaps during Pandemic: A Reflection on International Workers' Day 2021
Men, rather than women, have been disproportionately affected by job losses over time. Nonetheless, the harsh reality of this pandemic recession has shown that women are more likely to be unemployed. As a matter of fact, women have lost substantial jobs as a result of increased childcare needs caused by school and daycare closures, which prohibit many women from working, and as a result of their employment being concentrated in heavily affected sectors such as the services sector (hospitality business, restaurant, retail outlets and so on). According to a study by Alon et al, women's unemployment increased by 12.8 percent during the first period of Covid-19 (from March 2020), while men's unemployment increased by just 9.9 percent. Changes in job rates (which include transfers into and out of the labor force) follow the same trend, with women experiencing a much greater drop in employment than men during the recession. Similar trends have been seen in other pandemic-affected countries.
In Southeast Asia, where informal workers account for 78 percent of the workforce, women make up the majority of blue-collar employees. In Indonesia, the Philippines, Cambodia, Laos, and Myanmar, women make up a substantial portion of the domestic workers, despite having a low contractual working status in informal settings. They are underpaid as a result of the pandemic, and the Covid-19 recession has reduced their importance in the workplace. Indonesia as one of the countries which affected by pandemic also experienced similar thing, with two-thirds of the female population in the active age group (between 15 and 64 years old), Indonesia is supposed to have tremendous potential for accelerating its economic development, but the truth is the opposite due to the never-ending pandemic. Since the pandemic began, many employees, mostly women, have lost their jobs or had their working hours shortened. Of course, their daily wages are affected by this situation. Besides, the wage gap between men and women also widens from March 2020 to March 2021, with women in the informal sector receiving up to 50% less than men, clearly resulting in discriminatory practices.Despite the fact that Indonesia ratified the International Labor Organization's (ILO) Convention No. 100 on Equal Remuneration in 1958, fair and equal salaries have remained unchanged until now, and the legislation seems to have been overlooked and inapplicable in a pandemic situation.
Furthermore, the issue is not resolved at that stage. Apart from the pandemic, both formal and informal workers are exposed to various work systems and regulations. Women may have similar experiences with low wages and unequal payment positions in both environments, but women who work in the formal sector have the capacity, experience, and communication skills to negotiate their salaries with their employers, while women who work in the informal sector do not. Women in informal work face a number of challenges, including a lack of negotiation skills and a voice in fighting for their rights, particularly if they lack support structures (labor unions). Furthermore, when it comes to employees' salaries, the corporate system is notoriously secretive. Another issue that continues to upset women is the lack of transparency in employee wages. Despite the fact that the national minimum wage policy is regulated by the government, only a small number of female workers are aware of it.
Overcoming Gender Pay Gaps within Pandemic Condition
In the spirit of International Workers' Day 2021, there should be an organized and systematic solution to (at the very least) close the wage gap between men and women in this pandemic situation. International organizations and agencies also attempted to convince national governments to abolish gender roles and prejudices, however this is insufficient. As a decision-maker, the government must 'knock on the door' of companies and businesses to support and appreciate work done disproportionately by women. Furthermore, implementing transparent and equitable wage schemes is an important aspect of significantly changing this phenomenon. Real action must come not only from the structural level (government and corporations), but also from society, which must acknowledge the existence of women's workers and not undervalue what they have accomplished, because in this Covid-19 condition, women must bear the "triple burden" of action, whether in productive work (as a worker or labor), reproductive work (as a wife and mother), and also as a member of society. Last but not least, women must actively engage in labor unions in order to persuade gender equality in the workplace and have the courage to speak out for their rights, as this is the key to securing fair wages. And when women are paid equally, their family's income rises, and they contribute more to the family's well-being.